TNA Impact Wrestling Review 04/17/15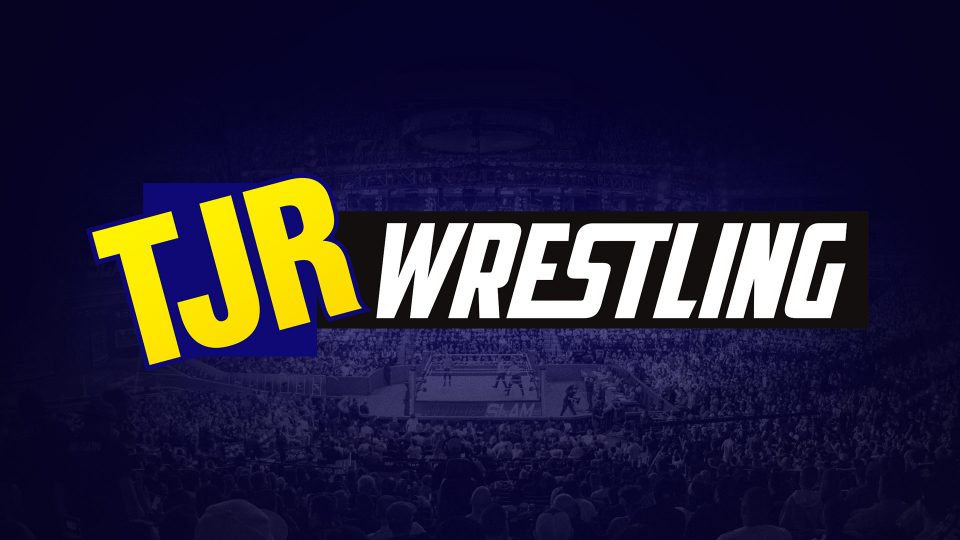 Episode 15, Season 13: "Tag Team Gold"
Welcome back to the Impact Review on TJRWrestling.net. TNA hasn't exactly had the best week in terms of news coming out, but hopefully tonight's show where we'll crown new Tag Team Champions, will showcase what truly matters… the product that's inside the ring.
We start the show with a video package showcasing all the tag teams involved in the tournament. It's an 8 team tournament, with the 4 winners going to an Ultimate X Match, where new champions will be made. I said last week I'm cheering for the Dirty Heels, but they based the entire announcement last week around The Hardys finally winning the Tag Titles, so they're obviously the heavy favorites.
Tag Title Tournament Match: The Hardys vs. The Revolution (Storm/Khoya)
Josh Matthews says he's flying solo this week because Taz is on "special assignment." I guess they didn't feel like having Josh re-do his intro work to better explain that now. It's a shame The Revolution got paired up with The Hardys, as they deserve a better spot than this, but I digress. All four men battle in the ring to start. The Hardys hit Poetry In Motion on Khoya as the crowd is fully behind them. Matt tries to do a splash on Khoya on the outside, but Khoya catches him in mid-air and then bodyslams him onto the steel steps. The Revolution work over Matt, including a Codebreaker/Clothesline combo. This crowd is actually loud for once, but that might be just for The Hardys. Matt finally hits a Side Effect & makes the hot tag. Jeff cleans house, and as The Revolution try to counter his attack, Storm ends up giving Khoya The Last Call by mistake, Matt hits Storm with Twist of Fate while Jeff hits the Swanton Bomb for the 1-2-3. The Hardys advance.
Winner: Matt & Jeff Hardy
Post match, Storm attacks Khoya and belittles him for being a failure. Jeremy Borash goes ringside to interview The Hardys. The interview was to discuss The Hardys quest to win the tag titles, which they plan to do tonight.
There is a recap of last week's main event and Eric Young's attack on Bobby Lashley afterwards. We then go to EY backstage who's wearing an Angle TNA Hall of Fame shirt. I wonder how well those sold. EY wants his title shot and he wants it now. EY says he's taking what he wants and he's taking it right now. His heel persona has been fantastic.
After our first break, Eric Young is coming to the ring. EY says he's not a person to be messed with. He says that Kurt Angle is ducking him, and he doesn't care what he has to do, how many people he has to take out, but he's the #1 contender and he wants his shot. Everyone saw what he did to Lashley, and he now wants his one on one shot. Cue Kurt Angle's music. Angle again being the good company man wearing a Destination America hoodie. Angle says they should be talking face to face. EY says he's not scared of Angle. He sees a man in Angle that he can beat, and that he can hurt real bad. Angle says he sees a man in Eric that's been blinded by the title and has turned into a lunatic. Angle says EY has already gotten his title shot set for next week. Angle talks about how EY has changed for the worse, and EY states that it's because the title was ripped from him and left a hole in his heart. Angle says next week, he wants the "old" Eric Young, the one that previously won the title and the crowd loved. Or he can be the new Eric Young and attack him from behind right now. EY says he'll see Angle next week and leaves the ring. Awesome promo from both.
We're backstage now and The BDC is holding Rockstar Spud hostage. Spud remembered to carry the X-Division Title with him this time. The BDC tell him that he's just carrying the belt until they take it back. Mr. Anderson shows up to even the sides. He tells Low Ki that he should smile more, but he's probably just like that because Spud has beaten him twice. Kenny King says they're on borrowed time, and Mr. Anderson has a big mouth. They'll see them in the ring.
Tag Title Tournament Match: The BDC (King/Low Ki) vs. Mr. Anderson & Rockstar Spud
The BDC beat on Spud before Anderson can get to the ring, and as the ref holds Anderson back, Spud is beaten down 2 on 1. Kenny King chops Spud so hard that he chops Low Ki on the follow through. That was pretty funny. The BDC beat on Spud relentlessly as Spud tries to make the tag, but fails repeatedly. Lot of tags between King and Low Ki. Spud counters a King move and goes for a rollup, but the ref is distracted by Anderson and Low Ki arguing, so no count was made. Spud looks close to making a tag finally, but Low Ki takes out Anderson to prevent it. Anderson finally has enough and rushes the ring and takes out both guys and then drags Spud to their corner so he can make an official tag. Anderson goes for a rolling Samoan Drop on Low Ki onto King on the mat. Spud then hits a hurricanrana on Low Ki. Low Ki throws a chair in the ring, but the ref thinks Anderson brought it in. Spud is apparently the legal man now, and hits The Underdog on King, but as Anderson is being held back by the ref again due to the chair, Low Ki hits The Warrior's Way from the top on Spud and King then makes the pin on Spud. The BDC advances.
Winners: The Beat Down Clan (Kenny King & Low Ki)
We go backstage to EC3 and Bram, who are partners tonight. They're taking on Tigre Uno and "his partner". Bram says he's gonna take Tigre's mask off, and then shove it down his throat. EC3 says that's good, just make sure they win first. Bram walks away and EC3 says that Bram is losing his mind, and EC3 is reaping all the benefits.
After break, we go to The BDC celebrating their win with Homicide and MVP. MVP says he's looking at the next tag champions, but there's unfinished business to take of. MVP has a special assignment for Homicide and it's Kurt Angle. Homicide asks, "you want me to wrestle him?!" MVP says, "No, I want you to fight him." Homicide then pulls a razor blade from his mouth and says Angle won't see him coming. That's Homicide for you.
Tag Title Tournament Match: EC3 & Bram vs. Tigre Uno & Jay Rios
I know nothing about Jay Rios, and I can't remember the last time Tigre Uno was on TV, so this should be a squash match. I still don't understand why EC3 needs Tyrus around, in ring gear no less, if Tyrus isn't even going to be his partner. Just odd to me. Rios and Tigre flash early in the match against EC3, forcing him to the outside. Tigre for some reason dives to the outside on Tyrus, but Tyrus catches him and gives him a front slam onto the mats outside. Well at least he got to participate. Bram and EC3 work over Tigre, but this match has already gone longer than it should've. Rios makes the hot tag and goes on the attack on Bram. Jay Rios hits a springboard stunner/RKO that John Cena dreams he could actually pull off. EC3 hits Rios with his arm brace, which leads to Bram hitting his Impaler DDT, "The Brighter Side of Suffering", and then EC3 tags himself in to get the pinfall. EC3 and Bram advance.
Winners: EC3 & Bram
After break, the famous mystery cameraman catches up to Kurt Anlge backstage and asks about Eric Young and now Homicide. Angle says he hopes he sees the old Eric Young next week, and as for Homicide, that guy is just plain crazy. Homicide better be ready for the beating of his life tonight.
Back to the ring and Christy Hemme introduces all the Knockouts. All 5 of them. We still miss you Velvet Sky. So it's Angelina Love, Madison Rayne, Brooke, Gail Kim, & the Knockouts Champion Taryn Tarrell. Hemme says that next week's show is TKO, a Night of Knockouts. Angelina Love grabs the mic and says the night should be just dedicated to her. Gail Kim grabs the mic from her and channels her best Y2J by telling Love to shut the hell up. Gail Kim says it's all about what the fans want. Madison then takes the mic from Gail. Madison says Angelina is six-time Knockouts champion, but how many times has she lost it? Madison says she's still the queen bee. Christy then takes back the mic and says next week it will be a 4-Way #1 Contender's Match between Angelina, Gail, Madison, & Brooke. Brooke jumps for joy and cuts an odd promo about being excited. Christy then says that new Knockouts will debut next week, and the main event will be Taryn defending her title against Awesome Kong. Taryn says she's gonna prove why she deserves to be the champion next week, and with that, Kong's music hits. Kong gets in the ring and Taryn attacks her, as the Knockouts pull them apart. It turns into a huge Knockout catfight that goes to the outside, where Taryn then climbs the top rope and dives onto everyone below. If Angle and EY is next week, then are they going to put that before Taryn and Kong? That would be interesting to say the least.
Josh recaps the tournament thus far and our last match is The Dirty Heels vs The BroMans. Backstage are The BroMans and Jesse tells Robbie not to screw up again. Robbie blows him off and walks away and walks right into The Dirty Heels. Roode and Aries completely build up Robbie as a total star. Roode says Robbie could be "Robbie E, TNA World Heavyweight Champion", and he says it with a straight face. Robbie walks away feeling really confident as the Heels talk about how easy that was.
Tag Title Tournament Match: The BroMans vs. The Dirty Heels
The BroMans apparently have issues I was unaware of, as neither can agree to who's going to start the match, and Aries decides to dive onto both of them. He throws Robbie into the ring and Roode is waiting to start the match. Aries and Roode put on a tag clinic the first couple of minutes, it's great seeing them together again. Robbie manages to stop Roode for a minute, but Jessie then tags himself in. The BroMans get the advantage, but keep tagging themselves in, no chemistry between the two. They can't get on the same page when trying to double team Roode, so Roode avoids their attack and makes the tag to Aries. Aries taking out both BroMans with ease until Jesse stops him and bodypresses him over his head and slams him down. They go for a version of The Hart Attack, but Roode grabs Robbie's ankle form the outside, which leads to Aries hitting his low bridge suicide dive. Roode hits a big spinebuster to Jesse on the outside, followed by a 450 Splash by Aries and The Dirty Heels are our final team in Ultimate X.
Winners: The Dirty Heels
Post match, Robbie and Jesse continue to fight with each other and finally after pie facing each other, it's come to blows. DJ Z comes out to separate them. He tries to talk sense to them, but both of them end up pushing DJ Z out of their way as they leave the ring.
Josh turns up to activity backstage and Homicide is doing a number on Kurt Angle. Homicide beats on him all through the backstage area as we go to commercial.
The show returns with Angle and Homicide now fighting their way down the ramp towards the ring. Homicide lodges a chair in Angle's throat and rams the chair into the turnpost outside. Angle somehow manages to fight back and slams Homicide's head into the stairs twice, and then both men end up in the ring. Homicide hits a RKO onto Angle. Homicide takes one of his boots off, but Angle gets him in a German Suplex and then hooks on the Ankle Lock onto the exposed foot. the rest of The BDC now make their way to the ring and its a 4 on 1 attack. The Rising finally show up after The BDC do a number on Angle, leaving MVP and Angle in the ring. MVP has a chair in hand. Eric Young comes out and now stops MVP from using the chair. MVP is mad at first, but he agrees to stop as EY requests. He drops the chair and leaves. But now EY grabs the chair, but drops it as Angle realizes he's in the ring. Josh Mathews says that someone has talked sense into EY finally, and Angle will get the EY that he asked for next week. Odd segment as not sure what The BDC had against Angle besides the fact that I guess MVP wants the title as well, but Angle vs. EY next week should be fantastic.
Before our main event, we get another Dollhouse Productions vignette, and this one says that It's Playtime next week on TKO: A Night of Knockouts. Josh Matthews then hypes up next week's World Title match and also the TKO: Night of Knockouts theme. A video package highlights everything taking place with the Knockouts next week and says that we'll find out the future of Mickie James, along with everything else announced.
Ultimate X Tag Title Match: The Hardys vs. The Dirty Heels vs. EC3 & Bram vs. The BDC
There's not as much time left in this show as I would've liked for a match with this many guys & with something at stake like this, but hopefully they can still deliver. I'll do my best to hit all the highlights with eight guys to follow. The Hardys and Dirty Heels start out the match as they clear the other two teams from the ring. Aries hits a low bridge suicide dive to the outside on EC3 and Bram and we go to the last break of the show.
Back for the end and now The BDC and EC3/Bram are on the inside preventing the Heels and Hardys from getting in. Once that's accomplished, they start fighting each other. Tyrus trips up both BDC members from the outside and now EC3 grabs a ladder from under the ring, so that neither of them have to scale the wires above. The Hardys are back now and cut them off. They take out both guys with the ladder and then hit The Dirty Heels on the outside with the ladder. The Hardys and BDC now climb the wires, but Tyurs from the outside shakes the entire structure and all 4 men fall hard to the mat. EC3 then tells Tyrus to let him on his shoulders to get the belts, but Aries comes from the top rope and hits a dropkick to knock both men down. Bram now in the ring and cuts off Aries attack. Roode now in the ring and hits a blockbuster on Bram, followed by a dropkick in the corner, followed by a spinebuster. Roode scales the wire while standing on Aries' shoulders, but now Homicide comes out and takes both of them out with his billy club. Homicide puts the ladder up in the middle of the ring, but Matt Hardy stops him. Kenny King and Matt Hardy now on the ladder, and Matt ends up giving King a Twist of Fate off the ladder. Matt climbs the ladder again, Jeff Hardy climbs the top of the wires, while Low Ki battles Matt on the ladder now. Jeff Hardy drop kicks Low Ki off the ladder, Matt positions the ladder underneath Jeff for leverage and the Hardys now have the belts and are new TNA Tag Team Champions for the first time.
Winners: New TNA Tag Team Champions: The Hardys
The Hardys celebrate on the ladder with their titles as the show comes to an end.
Wrap-Up: That was really a disappointing match. That match went 12 minutes TV time, with a commercial break in the middle. You hype an entire show around this match and the crowning of new champions, and you basically only give them 9 minutes. There was nothing creative about this match, nothing memorable. If you hadn't known that they booked this match last week and the show was based around it, you would've thought watching it, that it was just a thrown together match at the last minute. There's no denying that The Hardys are the biggest attraction in TNA, so why not give them more time in the match that's establishing their first time as Tag Champions? Make it mean more. I haven't had much to be critical about TNA's TV product since starting here on TJR, but this was really unfortunate. There's absolutely no reason this match shouldn't have had as much time as the last couple of TNA World Title matches have had as main events recently. You could've easily cut out a few minutes from a couple of the entry matches and added them to the Ultimate X. This was an opportunity lost for TNA in my opinion.
Now looking forward to next week, we have a night dedicated to the Knockouts, which almost seems 2 years too late, as their knockouts roster isn't as strong as it used to be. But it's good to see them get the spotlight at least, and add in the Kurt Angle/Eric Young title match and it should be a better show than this week. Until then, follow me on Twitter, @FriscoKTank, and I'll see you here for TKO next week!