The John Report: WWE NXT 09/18/19 Review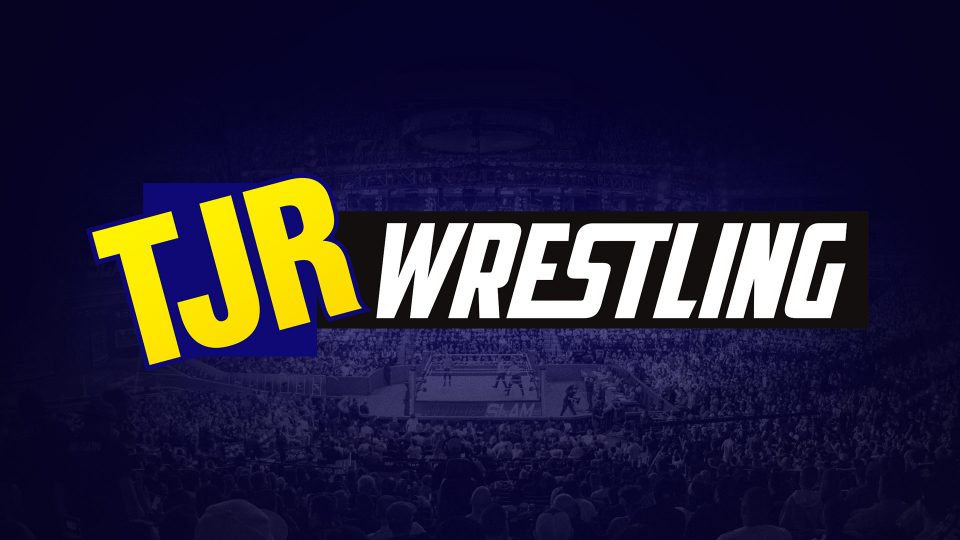 This was the first episode of WWE NXT on USA Network in the US. The first hour was on USA Network, then the second hour was on WWE Network due to USA Network airing the final two episodes of "Suits" this week and next week. Apparently, WWE Network had a lot of issues in that second hour, but I'm watching on demand, so it's fine now.
The bad thing for me is there's no USA Network here in Canada and no Canadian channel picked this show up even though Sportsnet 360 (which shows Raw and Smackdown) was showing some taped poker event from years ago on Wednesday night. On Sportsnet 360 from October to April, they show NHL games on Wednesday nights, so it's not going to be shown here unless some other deal happens. Let's remember that WWE only did this to counter AEW on TNT in the US. They didn't care about getting deals in other countries. That means their next biggest markets like the United Kingdom and Canada must wait 24 hours after NXT airs on USA Network for it to be on WWE Network. I realize that I can download it off a website that posts it online (shoutout to watchwrestling) on Wednesday night, but that's not the same as getting it on cable TV that I pay for. By the way, there's still no official news on where AEW will air in Canada either. Anyway, I'll figure it out as I go.
As for the format of this review, I'm no longer doing play by play, detailed reviews of NXT. Once AEW starts on October 2, I'm going to review that in-depth like I do Raw and Smackdown (moving to Fridays on October 4). Three long reviews in a week, plus PPVs when they happen, is going to be enough for me on top of all the other writing and editing I do. I still want to cover NXT, so I'm going to write this article with thoughts on the show, star ratings on the matches and whatever else comes to mind. One of our new writers, Jim Kress, is doing NXT Reviews for us now and he'll get those posted fairly quickly after the show is over. His style is different, but that's okay and he'll work on it as he goes forward on the site. I'm hopeful that I will do this review column on Thursday afternoons, but if it's Friday morning when I post it then that's okay too. Life is busier than ever for me, so I just have to find the time when I can. Let's get to it.
Taped from Full Sail University in Orlando, FL, this is WWE NXT episode #370. Follow me on Twitter @johnreport.
The opening video featured Triple H talking about there being something special in the atmosphere in NXT as highlights were shown of NXT history. Great video to welcome fans to NXT on USA Network. That led to Triple H walking onto the stage and the fans chanted "NXT" as the show came on the air.
The announce team for NXT was Mauro Ranallo, Nigel McGuinness and Beth Phoenix, which remains the commentary team going forward.
Candice LeRae defeated Mia Yim, Bianca Belair and Io Shirai
This was a fast-paced match from the moment it began and I was very impressed by Shirai, who makes everything look so easy. They had several sequences in the match where everybody was hitting big moves and then Shirai hit an incredible moonsault onto LeRae and Yim on the floor. They went to commercial and then hit a 4-Way Tower of Doom spot leading to "NXT" chants. There were several good nearfalls near the end of the match and cool spots like Belair hitting a KOD on LeRae, but Yim broke up the pin. LeRae faced off with her former friend Shirai, who was shoved off the top by Yim to stop a moonsault. LeRae managed to hit a reverse rana and a springboard moonsault on Yim for the win. My pick going into this match was Belair, but I certainly don't mind LeRae getting the win because she's a natural babyface like her husband Johnny Gargano. They got about 10 minutes, but only 7 minutes shown due to the commercial. It was fun, wild, athletic and exactly what makes NXT so great. (Match Rating: ***1/2 out of five)
The win by LeRae meant that she gets to face Shayna Baszler for the NXT Women's Title.
There was a staredown on the stage with Baszler and LeRae along with Marina Shafir and Jessamyn Duke supporting Baszler. I think it's very possible that LeRae wins the title when they have their title match.
A brief video was shown about NXT Champion Adam Cole.
There was a video package that let us know there will be a Donovan Dijakovic vs. Keith Lee match next week. Please check that out if you can because they are outstanding heavyweights who always have great matches together.
Cameron Grimes defeated Sean Maluta
The bell rang, Maluta charged, Grimes hit a running double stomp to the chest and pinned Maluta to win after about five seconds. They see big things in Grimes (formerly Trevor Lee) and there's nothing wrong with that because he has a lot of potential. (Match Rating: No point in rating it.)
A video package was shown about Damian Priest, who is one of the taller guys in NXT and will probably get a big push in the coming months.
The next match was the main event of the first hour on USA Network.
Roderick Strong defeated Velveteen Dream to win the NXT North American Championship
The first few minutes were slow paced, Dream was in full control and then as you would expect, the heel Strong took over after that with a backbreaker onto the guardrail. Strong's offense featured a lot of submission attempts and several backbreakers because he's known as the "Messiah of the Backbreaker" as Ranallo pointed out. When Dream tried a Sharpshooter, Strong kicked him out of the ring and Dream shoved Strong into the steel steps. That led to the second commercial break of this match.
Dream made his big comeback and got some good nearfalls with a superkick as well as DreamDT that led to "NXT" chants again. Strong had an offensive flurry of forearms and nearly won with his Boston Crab submission. Strong's buddies Adam Cole, Kyle O'Reilly and Bobby Fish went to ringside. Shortly after that, Strong grabbed Dream and shoved him into the referee. Dream hit a Dream Valley Driver, but there was no referee. Dream fought off the Undisputed Era guys on the apron, Strong hit a suplex into the double knees and Dream kicked out to a huge ovation. Dream with another Dream Valley Driver, he went up top, the referee was distracted, Cole with a superkick and Strong hit the End of Heartache (suplex into double knees) for the win. Strong got the pin after 15 minutes to become the new NXT North American Champion. All of the interference keeps it from being four stars, but the finish made sense considering how close the Undisputed Era group is. It was still a great match and it's fitting that they did a title change on the first NXT on USA Network show. (Match Rating: ***3/4)
The win by Strong meant that the Undisputed Era group all have titles with Adam Cole as the NXT Champion, Bobby Fish and Kyle O'Reilly as the NXT Tag Team Champions and now Strong as the NXT North American Champion. As they said many times, the prophecy from the Undisputed Era was fulfilled.
That was the end of the first hour on USA Network. As I noted in the opening paragraph, the two hours will be on USA Network on October 2.
When the broadcast moved over to WWE Network, Strong's championship celebration continued. I like how the Undisputed Era's championship celebration lasted several minutes. It made the title win feel like a bigger deal. They spent a few minutes recapping the wins of Candice LeRae and Roderick Strong from the first hour.
In two weeks, it will be Shayna Baszler vs. Candice LeRae for the NXT Women's Title. I think there might be a title change there.
Pete Dunne defeated Arturo Ruas
As soon as this match began it was obvious Dunne was going to win, but I liked that Ruas got plenty of offense and he looked competitive during the entire match. Good strikes from both guys. I liked Nigel McGuinness comparing Dunne to Daniel Bryan. There was a gruesome moment where Dunne ripped on the toes of Ruas, who wrestled barefoot. Dunne got the win with the submission that included a triangle choke along with a finger snap and it went about seven minutes. Pushing Dunne in NXT is fine with me. He is one of my favorites in NXT. This match went about seven minutes. (Match Rating: **3/4)
Dakota Kai returns to NXT next week. She has a bright future.
Xia Li defeated Aliyah (w/Vanessa Borne)
Li first female superstar from China in WWE history. Li went for a top rope spot, then she slipped off the top and it looked like they were confused for a bit. Li hit a few kicks after that and then a spinning kick to the back. Li has potential, but that one spot where she messed up hurt the match for sure. It only went two minutes. (Match Rating: 1/2*)
A guy named Denzel Dejournette was in the ring for a match against Kushida, but there was an interruption. The NXT UK group Imperium went into the ring to attack Dejournette with Alexander Wolfe hitting a German Suplex and there was a Powerbomb/uppercut combo. The fans chanted for Walter and that led to Walter, the UK Champion, making his entrance. The crowd reaction for Walter definitely made him feel like a huge star.
Walter said they're Imperium and this mat is sacred. Walter issued a warning to others and Kushida made the interruption in part because he was the scheduled to have a match. Kushida took out three of the Imperium guys, then Walter threw Kushida down and Kushida hit a jumping kick to the head.
Analysis: It was a nice surprise to see Walter on NXT because he's such a terrific all-around talent and a natural heel. Kushida showed a lot of heart going against four heels like that. Walter vs. Kushida will be an awesome match when they do it soon.
Lio Rush defeated Oney Lorcan
This was a pretty good match. This was Rush's first match since he left WWE TV in May, so it's nice to see he's on good terms again and he showed off what he can do in this match. The fans were strongly behind Rush although they liked Lorcan as well. That's the NXT fans, though, because they tend to like nearly everyone on the show. Lorcan was in control for most of the match with Rush selling a left knee injury. Rush hit an incredible move off the ropes where he did a springboard into a Stunner for a two count. That was sweet. Lorcan came back with a Powerbomb and then a single leg Boston Crab to continue working on the left knee along with a STF. When Rush got back up, he hit a Spanish Fly to counter a charging Lorcan, which was impressive. Rush went up top and hit the Five Star Frog Splash for the pinfall win. I liked the story of the match with Rush showing that babyface resolve to make the comeback for a big win. They got about 11 minutes. (Match Rating: ***1/4)
The win by Rush means he'll get a title match against Cruiserweight Champion Drew Gulak.
Street Fight: Matt Riddle vs. Killian Dain ended in a No Contest
This started like a fight with Dain hitting a dropkick right as the bell rang and then they left the ring. Riddle connected with a kendo stick shot, but then Dain sent Riddle into the crowd and a senton splash on the floor. They went to the backstage area, then the action spilled out to the parking lot and Dain tossed Riddle into a truck. The Imperium group was sitting a table, so Walter and his buddies attacked Riddle, which led to the Street Profits coming in for the save. Most of the NXT roster got into a wild brawl in the parking lot. Dain and Riddle ended up going back into the arena, but other wrestlers entered from the back and made it to the ringside area too. The fans chanted "NXT" again as a brawl spilled out into the arena. They set up for a big spot with Dain as the last man in the ring. Dain ran the ropes and hit a suicide dive onto a bunch of guys outside the ring. The fans chanted "Holy Shit" and that was the end of the show. They wrestled for about three minutes while the entire chaotic situation lasted about six minutes. (Match Rating: ** – Fun while it lasted, but obviously not a complete match.)
I thought this was an interesting way to end the show because they spent weeks building up the Riddle vs. Dain rivalry and then it ended up as a wild brawl with the entire roster. That means they can do Riddle vs. Dain again and they announced it in this Youtube clip after the show.
When you see how the crowd reacted to it and the chants they were doing, it was obvious that they liked this ending too. What works so well for NXT is the focus on the in-ring action. There aren't as many promos as Raw or Smackdown. It's about the matches, the brawls and telling the best stories they can. This ending was perfect in terms of telling viewers what NXT is all about.
Final Thoughts
There were several very good matches all night long and the North American Title change was treated like a big deal. I thought the opening match with the four women in a competitive battle was a smart way to begin the broadcast. It was all action that represented what NXT is all about. The ending was chaotic, which is a smart way to keep people tuned in next week to see what would happen next.
It was also cool to see that the Women's 4-Way won by LeRae and Rush's win over Lorcan will lead to title matches. That's the right way to build up title matches by having wrestlers beat other contenders. On Raw or Smackdown, what we normally get is champions losing non-title matches. I'm sick of that. This is the better way to do it.
I think they did a good job of showcasing what NXT is all about. It was a bit of a surprise that Johnny Gargano wasn't on the show at all, nor was he really mentioned considering he is arguably the top face in NXT. I think maybe he should have had a match. The tag team division wasn't featured either, but there's only so much time on the show.
If I rated this out of then it would be a 7.5 or 8 out of 10. Something like that. I enjoyed it.
This review was just over 2500 words. That's what I was aiming for. If I went full details and play by play it would be at least double that. It saves me a bit of writing, but I also feel like I covered the show as well. Let me know your thoughts on the format in the comments.
—
Thanks for reading. My contact info is below.
John Canton
Email mrjohncanton@gmail.com
Twitter @johnreport