The John Report: WWE Cruiserweight Classic 07/20/16 Review – Week 2 of 10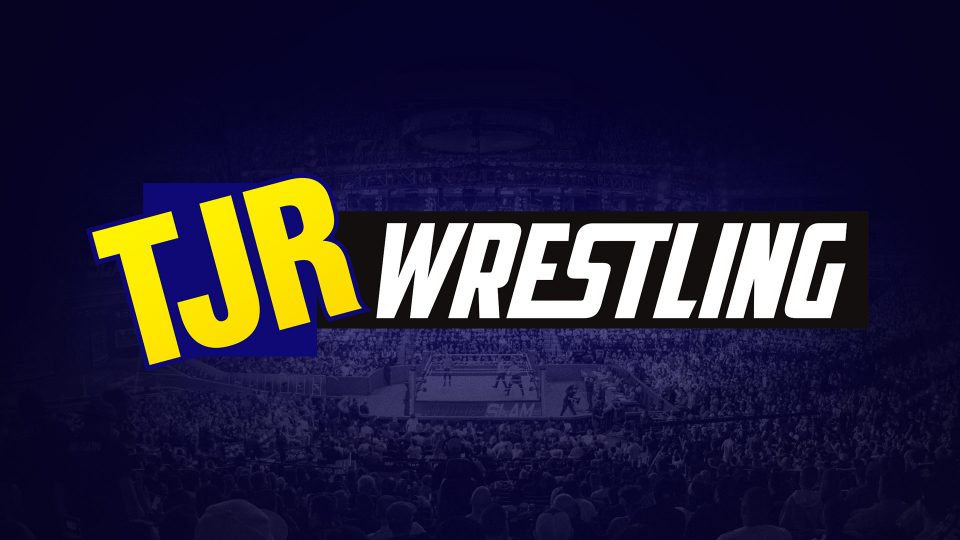 The CWC intro video aired. It features some dudes yelling a lot. I guess that's singing.
The hosts of the show Mauro Ranallo and Daniel Bryan welcomed us to the show. Mauro congratulated Bryan on his new role as the GM of Smackdown and Bryan said he's excited about this tournament. They showed some tweets from fans.
Analysis: The show was taped a few weeks ago, so they must have edited in the Ranallo/Bryan comments or perhaps taped the comments. I guess it doesn't matter.
Corey Graves was in the control room to show us the brackets. Replays aired of last week's four matches. Then they mentioned the matches that are happening later in the show.
Here's my review of week one if you need to catch up on what happened last week.
Tajiri made his entrance with no video as the announcers talked about the titles he won in WWE. A video aired to introduce us to Damian Slater, who may have been inspired by Damien Sandow and Heath Slater with a name like that.
Tajiri (Japan) vs. Damian Slater (Australia)
They shook hands to begin the match. The crowd cheered for Tajiri a bit. Slater did an impressive bridging pin attempt for two. Tajiri came back with some hard kicks to the arm and then he slammed the arm into the mat a couple of times. Slater hit a dropkick and then he missed one. Another hard kick by Tajiri followed by an armbar. Nice spinning kick by Slater. Tajiri was on the floor, so Slater hit a corkscrew pescado (spinning dive over the top to the floor). Back in the ring, Tajiri with a hard kick to the head. Tornado DDT by Slater. Running knee by Slater looked great for a two count. Slater with a dropkick to the knee. Tajiri with a couple of hard kicks to the upper body, but then Slater tripped him with a legsweep. Tajiri came back with the Tarantula as the crowd popped for it. Tajiri with a handspring back elbow, then a kick to the head and the Buzzsaw Kick by Tajiri finished it after six minutes.
Winner by pinfall: Tajiri
Post match, Tajiri showed sportsmanship to see if Slater was okay. Bryan noted that Tajiri is 46 years old and said he's not sure if anybody can kick better than Tajiri.
Analysis: **1/2 Pretty good match for the time given. Slater had a good showing with some unique moves. Tajiri did very well for a guy in his mid-40s. The crowd was quiet for a lot of it, but they picked up for some of Tajiri's signature spots later in the match.
A video package aired about TJ Perkins, a Filipino from Los Angeles. He talked about how he likes to have fun and make things look easy in wrestling. Da Mack is a German wrestler that was inspired by Michael Jackson.
Analysis: Perkins was known as Manik in TNA Wrestling. He was a guest on our TJRWrestling podcast a few months ago and he's a great guy. Happy for him getting this opportunity.
A commercial aired for WWEShop merchandise.
TJ Perkins (Philippines) vs. Da Mack (Germany)
After a nice wristlock early, Perkins hit a dropkick. Bryan put over Perkins having a lot of style. Nice headlock takedown by Perkins. He even threw in a "dab" salute. Da Mack did a leapfrog and then a dropkick. Knee to the jaw by Mack. Perkins hung onto the ropes when he was sent into them, then he came back with a Boston Crab and picked up Mack in a bridging submission. Da Mack avoided another submission, then sent Perkins into apron. Da Mack with a somersault plancha over the top rope to take out Perkins. That got a two count back in the ring for Da Mack. That led to Da Mack doing a dance routine with some kicks, then Perkins came back with another submission. Then Perkins followed that up with an Indian Deathlock before Mack could get to the ropes. Da Mack came back with a cross body block off the ropes. Great spinning hook kick by Perkins, then a dropkick to the knee and Da Mack came back with a victory roll counter for two. Da Mack jumped up to the top and came off the top with a kick to the head. Sweet move. Great wrecking ball springboard dropkick by TJP. Perkins up top and he missed a 450 splash. Da Mack tried to capitalize, but Perkins gave him a spinning facebuster slam. Perkins with a fireman's carry into a kick to the head. Perkins applied a knee bar, Da Mack tapped out and Perkins wins after about seven minutes of action.
Winner by submission: TJ Perkins
Post match, they shook hands and hugged.
Analysis: *** That was really good. These matches are different than WWE main roster matches that go under eight minutes. There are a lot more rest holds or slow down spots on the main roster. In a match like that, it's all about making every move matter as they told a good story with TJP working on the legs for much of it. I'm a huge fan of TJP's style because it's a mix of high flying offense along with technical wrestling and submission moves as well. Da Mack did pretty well too.
A commercial aired for Battleground this Sunday.
A video aired about Mustafa Ali, who is from Chicago and representing Pakistan. He said he's been wrestling for 13 years with a background from all around the world. He thinks he's the most well rounded competitor in the tournament. Lince Dorado is a Puerto Rican that wears a mask. They showed some injuries he suffered in matches, but now he's in a place where he belongs. Bryan noted that Ali is a confident guy because he's also a police officer.
Mustafa Ali (Pakistan) vs. Lince Dorado (Puerto Rico)
I don't know much about either guy, so let's see what they can do. Ali reluctantly slapped his hand to start the match. Headscissors by Dorado, then he missed a springboard attack and Ali nailed a flying knee attack off the apron. Nice neckbreaker by Ali springing up to his feet to deliver the move for a two count. Knee to the back by Ali gets two. Ali missed a moonsault, so Dorado came back with a drop kick. Spin kick by Dorado followed by a springboard hurricanrana, then a springboard dropkick for Dorado and a headscissors off the apron sent Ali hard into the mat. That was impressive as the crowd chanted "holy shit" for that. Dorado with an Asai Moonsault to take out Ali on the floor. Back in the ring, flying cross body by Dorado gets two. Roundhouse kick by Dorado, then he jumped on Ali's shoulders and did a springboard reverse hurricanrana! Wow that was great. Two count. Bryan was freaking out about it and saying he had never seen anything like that. Ali came back with the springboard Spanish Fly off the top for two. Wow, that was incredible as well. Ali went for an inverted 450 Splash that missed. Dorado went up, hit a perfect Shooting Star Press and covered for the win after seven minutes. Big ovation from the crowd.
Winner by pinfall: Lince Dorado
Post match, Bryan was talking about how he was impressed by both guys. He kept saying "wow" when talking about the match.
Analysis: ***1/4 That was a ridiculously fast paced match full of action. A lot of fun to watch. There was a bit of a heel/face dynamic to the match with Ali being a bit more aggressive and Dorado making the big comeback. The crowd got into it more as the match got going, which is a good thing because it shows they were able to tell an interesting story that the fans were invested in. That springboard reverse hurricanrana and the Spanish Fly spots were amazing. It's so cool hearing Bryan mark out about these moves because you know if a guy like him that has done it all is going crazy for this stuff then it's definitely okay for us to say "wow" for those moves too.
One more match left: Tozawa vs. Johnson.
Commercial for the WWE 2K17 video game featuring Brock Lesnar.
Corey Graves was in the studio hyping up the main event.
A video package aired about Akira Tozawa, who said the fans will be entertained by watching. He said he's very energetic and it's always been his dream to wrestle for WWE. His opponent is Kenneth Johnson, who said he's a fighter. He talked about how he's got the heart to keep fighting and keep going. He's going to inspire others.
Akira Tozawa (Japan) vs. Kenneth Johnson (USA)
They did some mat wrestling early with an arm drag battle and then each guy put on leg submission moves. They spent about two minutes doing mat wrestling. After Johnson did a sunset flip, Tozawa hit a shining wizard knee to the head. Chinlock by Tozawa slowed it down. He liked yelling while he was doing moves, so the crowd yelled back at him and he told them to be quiet. They exchanged chops in the ring and then Tozawa nailed a punch to the jaw as a surprise. That was well done as the crowd applauded his craftiness. Senton splash by Tozawa gets a two count. Tozawa with kicks to the back followed by a seated abdominal stretch. Johnson fought out of it, but then Tozawa nailed a spinning forearm to the jaw. Johnson came back with a leg lariat. Tozawa nailed a German Suplex although Johnson landed on his feet. Johnson back to his feet and they hit a double side slam. That was a unique spot. They exchanged forearm shots. Then Tozawa destroyed him with a bunch of forearms. Johnson avoided them and drove his knees into the face of Tozawa kind of like a Codebreaker, but it wasn't the same thing. Johnson with a reverse Unprettier for a two count. Johnson missed a top rope move, Tozawa caught him and Johnson got a rollup for two. Tozawa finally got hold of him, nailed a quick German Suplex that looked devastating and there's a bridging German Suplex by Tozawa for the win.
Winner by pinfall: Akira Tozawa
Analysis: **1/2 It was okay. I was expecting a bit better for the main event. Longest match of the night, but not better than the two matches before it because the pace was a lot slower. It's not always about having big moves. It just wasn't as compelling as the other matches. Tozawa's a very skilled performer, though. You can see that easily. I didn't know much about Johnson, but he's very athletic with a lanky frame. I thought they built up the finish well. Johnson showed a lot of heart in defeat while Tozawa was impressive as the winner.
They replayed the key spots in the match and showed Tozawa getting his hand raised. Tozawa celebrated the win.
The eight winners in the tournament so far: Gran Metalik, Ho Ho Lun, Cedric Alexander, Kota Ibushi, Tajiri, TJ Perkins, Lince Dorado and Akira Tozawa.
Next week:
Zack Sabre Jr. vs. Tyson Dux
Drew Gulak vs. Harv Sihra
Anthony Bennett vs. Tony Nese
Raul Mendoza vs. Brian Kendrick
I know who most of those guys are. Should be some great matches.
Final Thoughts
The Dorado/Ali match was the highlight of the show. The pacing of that match was incredible and unlike anything you normally see in a WWE ring. I would have put that match last, but I guess WWE wanted to put Tozawa in the main event because he's more of a bigger name.
I was really impressed by TJ Perkins in his win as well. I've been a fan of his for years and getting to talk to him a few months ago made me like him even more because of his journey to get to WWE. I hope he's able to make it in WWE as a regular wrestler.
I'm looking forward to Zack Sabre Jr.'s match next week. Join me next week for that one and more.
Thanks for reading. Go Toronto Blue Jays.
John Canton – mrjohncanton@gmail.com
Twitter @johnreport