The John Report: The WWE Raw Deal 08/05/19 Review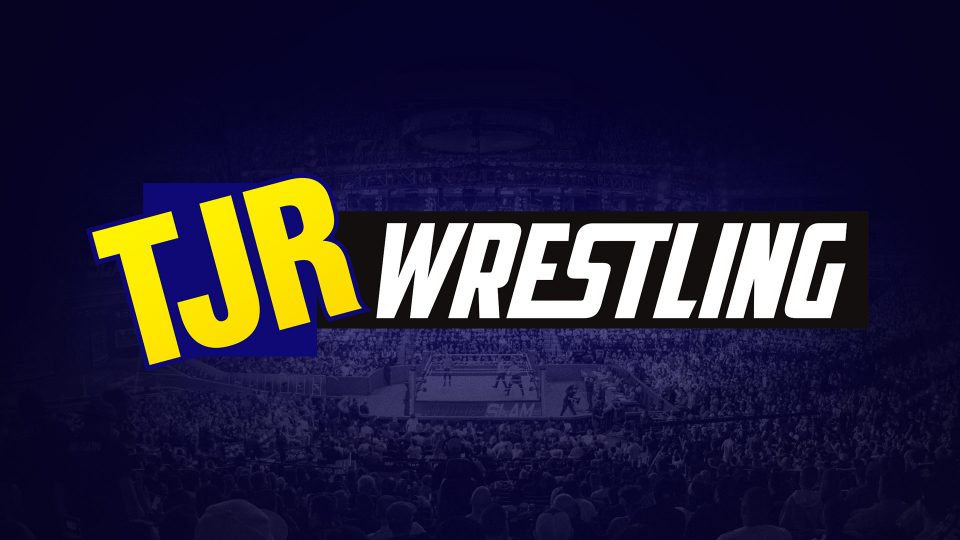 Welcome to another edition of the WWE Raw Deal review for the go-home edition of Raw before SummerSlam aka The SummerFest (hey Jeremy Piven from ten years ago). There wasn't a lot advertised for the show over the weekend, but in the last few hours before Raw, they announced some matches plus a talk show.
* Becky Lynch and Charlotte Flair vs. Natalya and Trish Stratus
* Miz TV hosted by The Miz (obviously) with Shawn Michaels and Dolph Ziggler as the guests
* Rey Mysterio vs. Andrade…again, which is fine because I love their matches. If I was a best of 57 series I wouldn't get sick of it.
* Women's Tag Team Titles: The IIconics (Peyton Royce and Billie Kay) vs. Alexa Bliss and Nikki Cross vs. Fire & Desire (Mandy Rose and Sonya Deville) vs. The Kabuki Warriors (Asuka and Kairi Sane)
* The 24/7 Pregnant Champion Maria Kanellis had her OBGYN appointment in Pittsburgh, so that's going to be on the show too. I don't book it. I just share the information.
In personal writing news: I'm pleased to announce I'll be writing about wrestling on WebIsJericho.com which is launching Aug. 10. Thank you to the team and Chris Jericho for giving me the opportunity. Yes, Jericho is a part of the site because he owns it and wants to develop a site for fans of wrestling as well as music and other topics. If I can convince them to let me write about sports I may do that too. Also, I hope AEW thanks Jericho for their sellout too! Just because Jericho works for AEW now does not mean I will only be writing about AEW. I can write about WWE too and I will. It's not a paid gig for me. I am doing it because I've been a Jericho fan for about 25 years, so I'm happy to contribute to something he is doing. My main focus is and will always be TJRWrestling.net, which is my career. What I write at WebIsJericho won't affect my TJRWrestling content. I'm not sure how many articles I'll do for WIJ per month or if it will be about past or current stuff. Right now it's to be determined because I just started talking to the editor. I'm excited about it.
Live from Pittsburgh, Pennsylvania, this is the Raw Deal for episode #1366 of Monday Night Raw. Follow me on Twitter @johnreport. Please visit TJRWrestling.net daily for our regular updates on the wrestling business featuring WWE news coverage along with reviews about wrestling's past and present.
The show began with WWE superstars on the stage. There was a graphic on the screen that said "We Stand With You" in honor of the shooting victims in El Paso, Texas and Dayton, Ohio this weekend. They did the ten-bell salute as the superstars and fans bowed their heads in silence. These tragedies need to end. Condolences to the families and friends of the victims.
The Raw intro video aired, which is rare because they usually don't air that video. It was nice to see that.
Samoa Joe appeared on the commentary table to yell at Michael Cole, Corey Graves and Renee Young. Joe complained about how people accused him for taking out Roman Reigns and he said they were accusations. Joe asked Cole if he heard him near Roman Reigns. Cole said they are live and Joe said that he was falsely accused. Graves said that you have to understand why Joe had something to do with it. Cole said that there was a poll that more than 80% said that they believe it wasn't an accident. Joe said that 80% of the WWE Universe are idiots. Joe asked Cole to show the footage to find out.
A clip aired from last Tuesday on Smackdown that showed the "forklift" accident where a part of the interview set was knocked on Reigns, but he was able to walk away from it.
Joe said that they had a lot of cameras there, but nobody saw him at the scene. Joe complained about how his good name has been besmirched. Joe said he'll wait until Roman Reigns, then he'll go to the ring and get the apology he deserves. Becky Lynch's music hit for the interruption because her match was next.
Analysis: Good promo work from Joe as usual. He is the best at delivering angry promos and a lot of what he said was true from his perspective. Heel promos are at their best when the character makes us believe in what they are saying. Joe pulled it off very well.
Charlotte Flair entered as Lynch's partner even though they are not allies. Flair calls herself the "Queen of All Eras" now and she faces Trish Stratus at SummerSlam while Lynch defends the Raw Women's Title against Natalya at SummerSlam.
Natalya was up first and she was joined by Trish Stratus, who will have her first match since last October. That match is after a break.
(Commercial)
The Raw Women's Title match between Becky Lynch and Natalya at SummerSlam is officially a Submission Match. The bell rang when they returned from break.
Natalya and Trish Stratus vs. Becky Lynch and Charlotte Flair
Natalya with a fireman's carry takedown, Lynch tripped her up and they exchanged mat wrestling holds leading to Natalya slapping on an armbar. It was not the same as Becky's finisher. Lynch got near the ropes, so Flair tagged herself in. Flair worked over Natalya with chops and Natalya came back with a rollup. When Natalya stepped up the back, Flair tripped her up and hit a big boot to the face, which always looks good. Stratus had a staredown with Flair. Flair grounded Natalya with a headlock followed by a clothesline, but she refused to tag Lynch in. Flair worked over Natalya with elbows to the face. Natalya with a standing switch, Flair rollup and Natalya kicked Flair into the turnbuckle. Flair fought her way out of a Sharpshooter attempt, but Natalya came back with a clothesline. Flair prevented a tag, Natalya with a rollup for two and Flair hit an overhead suplex. Flair ran the ropes, Lynch tagged herself in and Flair punched Lynch in the back. Flair walked away to quit on the match. Natalya tripped up Lynch and slapped on the Sharpshooter, but Lynch got to the ropes to try to break the hold. Natalya held onto the hold after the referee counted to five and Natalya didn't stop. That led to the DQ ruling after seven minutes.
Winners by disqualification: Becky Lynch and Charlotte Flair
Analysis: ** The match was decent, but there was nothing special about it. Stratus never tagged in probably because she's still working to get back into shape and they didn't want her taking bumps before Sunday's match. Flair leaving Lynch alone was no surprise. Natalya's actions were a bit heelish, but I don't think she's a heel because of it. They are just trying to add intensity to the match. A DQ finish is never something fans will like, but I get why they did it to protect all four women from doing the job going into SummerSlam. It's fine.
Stratus went up to Natalya to pull her off, which did work, but Natalya shoved Stratus into the ropes. Natalya left while Lynch was hobbling after the match because she was selling the Sharpshooter.
Analysis: I expect Lynch to retain her title at SummerSlam.
They showed a clip of Andrade attacking Rey Mysterio last week by ripping at his mask. Mysterio was shown walking backstage because they're in a match after the break.
(Commercial)
Rey Mysterio entered for his match. Andrade was up next with his business manager Zelina Vega by his side.
Andrade (w/Zelina Vega) vs. Rey Mysterio
Andrade with a backbreaker, Mysterio with a kick to the head and shoulder tackle by Andrade. Mysterio with a headscissors into the turnbuckle, but Andrade came back with a hard whip into the turnbuckle. Andrade whipped Mysterio into the corner again, Mysterio bounced off and sent him out of the ring. Mysterio with a sliding attack under the ropes into a sunset flip that sent Andrade into the barricade! That was impressive.
(Commercial)
The match returned with a battle on the turnbuckle, which led to Mysterio hitting a hurricanrana off the ropes. Mysterio with a shoulder to the ribs, a kick to the face and Mysterio up top with a seated senton. Mysterio with any headscissors takeover and Mysterio came back with a kick to the head for two. Mysterio hit a sunset flip into a sitout Powerbomb for a two count. Andrade came back with chops to the chest. Andrade missed a kick, but he connected with a spinning back elbow for two. Andrade to the ropes, Mysterio punched him, but Andrade came back with a double foot stomp off the ropes for a two count. The fans chanted "619" for Mysterio as Rey jumped onto the shoulder, then a slam into a pin attempt for a two count. Andrade caught Mysterio and hit him with a Powerbomb. Andrade with the double knees to the face of Mysterio for a two count. Mysterio hit a Canadian Destroyer piledriver for a two count of his own. Mysterio sent Andrade into the ropes leading to the 619 kick. Vega yelled at Mysterio, which delayed things enough that when Rey went for a top rope splash, Andrade got the knees up. Each guy got nearfalls again. Andrade hit a Powerbomb. Andrade tried ripping the mask, the referee stopped him and Vega gave Mysterio with a neckbreaker across the middle ropes. The referee never saw that. Andrade hit the Hammerlock DDT for the pinfall win after 15 minutes.
Winner by pinfall: Andrade
Analysis: **** It was an excellent match as usual from these two. It was similar in quality to their matches on Smackdown earlier this year. I think I gave one of them a 1/4* higher rating. Andrade getting the win is what I preferred since he's the younger guy and it helps him look like a bigger star when he beats a former World Champion like Mysterio. They had a lot of great nearfalls in the match and the fans were into it. Vega didn't interfere much, but when she did, she was the reason that Andrade won and that's the way you book a manager to be a factor in a match. It's also why WWE needs more managers on TV to help heels cheat to win matches. Also, thank you to WWE for having matches continue during the breaks because it helps during the match.
A video package aired about some WWE 24/7 Title hijinks. I don't need to recap it all, but Maria is the pregnant 24/7 Champion now.
A clip aired from earlier today at 2pm of Maria Kanellis at Dr. Tina Bird OBGYN with husband Mike Kanellis. Maria told Michael to protect her, their unborn child and the championship. The doctor called for Maria, so they went for the appointment. The set was clearly WWE's backstage area somewhere because you could see a curtain. It looked pretty lame.
Analysis: I don't think I have ever reviewed an OBGYN appointment in my two decades of wrestling reviews. History in the making!
(Commercial)
It was back to the OBGYN with Maria and Mike with Maria telling Mike to protect her. Mike put Maria on her back and had his arm on his wife's chest. The "doctor" was actually a female WWE referee. The referee counted the pin on Mike's back.
Winner and New 24/7 Champion: Mike Kanellis
When Mike walked out of the "office" he was amazed that his plan worked. R-Truth and Carmella were there in disguise I guess you can say. Mike was amazed that Truth followed. Truth did the ROLLUP OF DEATH~! on Mike for the pinfall win.
Winner and New 24/7 Champion: Ron Killings
R-Truth is now an 11-time 24/7 Champion. Truth said that Mike has his baby and Truth has his (the title). Truth put Carmella on his back and they left.
Analysis: Congrats to R-Truth for winning back the title. It's where it belongs. He's the best champion.
Becky Lynch was interviewed by Charly Caruso. Lynch talked about how Natalya will let Canadian fans down. Lynch said that the "machine" is behind her because she made them get behind her. Lynch said that while she was making history in the ring, Natalya was in a bikini on a reality show (Total Divas) and then she mocked Lynch for making duckfaces on Instagram. Lynch had a confident look on her face when saying that she'll give Canada a new hero, which is Becky.
Natalya was interviewed by Sarah Schreiber. Natalya said she's not going to tap out if Lynch puts on the armbar. Natalya said that the Sharpshooter she put on Lynch tonight is a taste of what she'll do at SummerSlam.
Analysis: Great promo from Lynch with the right tone. Natalya's promo was shorter and more basic. The one she did on social media before Raw was better.
Brock Lesnar, the Universal Champion, was shown walking backstage with Paul Heyman because they are up next at the top of hour two.
(Commercial)
A commercial aired for NXT Takeover Toronto on Saturday. We will have a preview on TJRWrestling on Thursday. Kurt Zamora is our NXT reviewer that will have a live review and then I'll have my review on Sunday morning because I will not be home on Saturday. It will be an awesome show like all Takeover shows are.
Let's Hear from Brock Lesnar…but really Paul Heyman
Brock Lesnar, the Universal Champion, made his entrance with his advocate Paul Heyman. Lesnar defends his title against Seth Rollins at SummerSlam on Sunday. They entered the ring for Heyman's promo as the fans booed them.
Heyman did his usual introduction for Lesnar, who had on a Suplex City shirt. Heyman said that his client has instructed him to educate us. Heyman asked questions like wasn't Seth Rollins supposed to be the Beastslayer? Wasn't Rollins supposed to be the Conqueror's Conqueror and the one man that had Lesnar's number? Heyman asked wasn't Rollins supposed to be the architect that would burn down Suplex City? Isn't he supposed to be the new hero for the WWE Universe and be Seth Freakin' Rollins? Heyman said that the answer lies in a piece of footage…which played on the screen.
A video package from Raw last week that showed Lesnar beating up Rollins in the ring, then backstage and Rollins was coughing up blood. It was a great angle to build heat.
Heyman said that he begged Lesnar to show mercy on Rollins last week because he knew that what WWE needs is a new hero. Heyman said that tonight after the beating that Rollins suffered last week at the hands of Lesnar, a beating that Heyman claimed was borderline criminal. Heyman said he found out inside information that Rollins is here in Pittsburgh and the fans cheered. Lesnar laughed. Heyman said he didn't know why you would cheer somebody that would go down in a blaze of glory because it proves that Rollins has more balls than brains. Seth's music played in the arena.
Seth Rollins' music played in the arena as he slowly walked out onto the stage with a steel chair in his hand. Rollins worked the three live events this past weekend, but WWE doesn't acknowledge that on TV.
Rollins slowly made his way down to ringside. He was in jeans, a t-shirt and a hat while taking his time getting into the ring. Rollins charged, so Lesnar kicked Rollins in the ribs. Rollins had taped ribs under his shirt. Lesnar jabbed Rollins in the ribs with the chair. Lesnar hit Rollins in the back with the chair. Lesnar drove Rollins back first into the turnbuckle and Lesnar did it again. Lesnar shoved Rollins into the corner followed by a knee to the ribs. Lesnar hit Rollins with the F5 in the middle of the ring. Lesnar posed over Rollins with the Universal Title. Lesnar left with Rollins down in a heap.
Analysis: It was a similar ass kicking that we saw last week. There was nobody out there to try to help Rollins. Sometimes there are brawls in WWE where fights get broken up right away and other times, nobody does anything. There's no consistency, but that's how it is. Anyway, the story going into SummerSlam will be that Rollins is a huge underdog due to the ribs being injured and I assume it will be a competitive match.
(Commercial)
This week on Smackdown: The Kevin Owens Show hosts Shane McMahon. Plus, Kofi Kingston responds to Randy Orton.
A clip aired from during the break that showed Lesnar going back in the ring and hitting Rollins with another F5.
Rollins was being checked on in the ring by two referees with EMTs at ringside with a stretcher. Rollins asked for the microphone.
Rollins said it's gotten to the point where he's had to ask himself if this is worth it. Rollins did the promo while sitting up against the ropes. Rollins said you love something so much that you do anything to protect it and keep it safe even if the thing you love keeps you getting beat to a pulp week after week after week. The fans were chanting "WHAT?" at him. Rollins said that "yes" it is worth it. Rollins said this is all that he is, every second of every day and it's all he ever wanted. Rollins said this is all he's got. Rollins: "I'll be at SummerSlam and I'll beat Brock Lesnar…I guarantee it." Rollins limped his way back up the ramp without going on the stretcher.
Analysis: Rollins is very good at selling a beating and he showed it again here. The promo was fine considering what he went through. I think Rollins winning is a possibility because I expect Lesnar to be a Smackdown guy in October when Smackdown is on FOX, so it's not like he needs to hold the Universal Title for that long. I'm probably picking Lesnar to retain, but I might change my mind before I write the SummerSlam preview later in the week.
Kurt Angle was interviewed by Charly Caruso since they were in Kurt's hometown of Pittsburgh. Kurt was in a referee shirt because he's a referee for a match tonight. The Street Profits duo showed up to talk to Angle with their hype promo. They plugged NXT Takeover Toronto and SummerSlam on WWE Network. They started humming Angle's theme song and poured some milk into some cups. Angle said he promised his wife he can't do anything crazy. Ford asked if he is Kurt Angle or Mike Kanellis? That was funny. Dawkins said he's like a hero to them and they were about to have milk, but Drew McIntyre interrupted. McIntyre ripped on them trying to have fun. McIntyre mentioned the last time he faced Angle he humiliated him and humbled him while tapping him out to the Ankle Lock. McIntyre wanted Angle to be a fair referee tonight. Drew said if he isn't fair, Drew will kick him and crack his skull open and that was it.
Analysis: Drew McIntyre is the guy that prevents milk drinking! Evil! I like how Drew is the fun killer, though. He just needs to be booked better.
The Viking Raiders made their entrance.
The Viking Raiders (Erik and Ivar) vs. Jay Alexander and Eric Abraham
Ivar with knees to the ribs of a guy, Erik tagged in and hit a knee to the face. Erik with a German Suplex to the other guy. Erik with a rolling elbow to the face of the first guy. Erik with a waist lock into a Powerbomb. Ivar tagged in and hit a Superfly Splash off the top onto the second guy. The Viking Experience finished off the first guy for the victory after one minute.
Winners by pinfall: The Viking Raiders (Erik and Ivar)
Analysis: 1/2* It was another squash match win by the Viking Raiders, which is usual for them. They need a feud.
A graphic was shown In Memory of Harley Race. They showed tweets from people in wrestling paying tribute to Harley including his good friend Ric Flair. A Race video was up after a break.
(Commercial)
Thank you, Harley Race. pic.twitter.com/EFNhzk7wVU

— WWE (@WWE) August 6, 2019
The announcers set up a video package in tribute for Harley Race, who passed away at age 76.
The Harley Race video talked about Race's history as the NWA Champion. They mentioned Race's rivalry with Ric Flair. They showed a clip of Race being announced as the "King" Harley Race when he was in the WWF in the mid-1980s. They also showed highlights of Race leading Lex Luger and Vader to WCW Championships as their manager. A clip aired from 2004 showing Harley Race being inducted in WWE's Hall of Fame. Steve Austin said Race was a legit tough guy and everybody had total respect for him. The fans cheered when the video ended.
Analysis: It was a very good tribute video for Race, who was one of the best NWA World Champions ever. My favorite match of his was Starrcade 1983 when he put over Ric Flair for the NWA World Title. Check that one out if you've never seen it.
Kurt Angle made his entrance in a referee shirt in his hometown of Pittsburgh. Great ovation for him.
Cedric Alexander made his entrance, but Drew McIntyre attacked him in the aisle before the match began. McIntyre sent him into the barricade at ringside and into the barricade again. McIntyre tried a slam on the floor, but Alexander kicked him into the ring post. McIntyre jumped off the barricade leading to a Tornado DDT on the floor. Angle as the referee was still in the ring. The lights went out…and it was Bray Wyatt time!
Wyatt was in the ring dressed as The Fiend. Wyatt used the Mandible Claw on Angle, who was down selling the attack. They went to break there.
Analysis: The Mandible Claw is a smart move for Wyatt to use as a submission move since he can do it on the retired guys like Mick Foley and Kurt Angle and they don't have to take a bump. It's easy for them to sell. The crowd reacts to Wyatt as a big deal every time he shows up, which is great and that's the reaction WWE wants for him.
(Commercial)
There was an image shown of Titus O'Neil helping out some kids in his community. He's a great guy. I don't remember the last time he had a match on Raw that wasn't a 24/7 Title match.
The New Day's Big E and Xavier Woods made their entrance and they are the Smackdown Tag Team Champions. Corey Graves said Kofi had championship obligations. I think they just gave Kofi the day off.
Luke Gallows and Karl Anderson entered. They are the Raw Tag Team Champions and Gallows has his face painted because he used to do that in Japan. AJ Styles, the US Champion, joined his buddies The OC for this match.
Big E and Xavier Woods vs. Luke Gallows and Karl Anderson
The bell rang, Styles attacked Big E and Woods, so the referee called for the bell. It didn't even go ten seconds.
Match Result: No contest due to holla holla holla gotta set up a six-man tag team match playa
Ricochet ran out for the save to send Gallows out of the ring, he kicked Anderson and a headscissors followed by a dropkick on Styles to send him in the ring. The faces stood together in the ring.
Analysis: I don't have much to add other than I really like what I wrote for the Match Result up there. I guess it was a DQ, but I like what I put too much to change it.
(Commercial)
The OC (AJ Styles, Luke Gallows and Karl Anderson) vs. Big E, Xavier Woods and Ricochet
The heels worked over Ricochet to start the match for about one minute. Big E got the tag, Anderson kicked him in the back of the leg and Gallows worked over Big E with punches. Gallows hit a suplex on Big E. Gallows worked over Big E with a chinlock. Styles tagged in, Big E tried to fight out of the corner and Styles kicked him in the face. When Styles jumped off the top, Big E caught him and hit an overhead belly to belly suplex. Woods with forearms on Anderson, then a forearm to the head, kick to Styles and the Honor Roll clothesline by Woods on Styles. Running knee by Woods on Anderson for two as Gallows made the save. Ricochet with a springboard dropkick on Gallows and a clothesline by Big E sent Gallows out of the ring. Styles with a Phenomenal Forearm to Big E. Ricochet with a jumping kick Styles and a dropkick. Styles tripped up Woods and Anderson hit a DDT. Gallows tagged in leading to the Magic Killer by G&A on Woods for the pinfall win after five minutes.
Winners by pinfall: The OC (AJ Styles, Luke Gallows and Karl Anderson)
Analysis: ** It was quick for a six-man tag team match. I like that Gallows and Anderson have been booked strong since they signed their new contracts. The crowd just didn't care about this match at all. I would have liked to see more from Styles/Ricochet leading to more interest for their SummerSlam match.
Samoa Joe talked to a suit wearing guy in a headset that told Joe that Reigns was on his way to the arena. Joe said that Raw is officially shut down now and he's on his way to the ring.
(Commercial)
There was another replay of the mystery backstage forklift attack on Roman Reigns from Smackdown. Reigns walked away from it fine.
Let's Hear from Samoa Joe
Samoa Joe made his entrance in his street clothes including his Joe shirt, jeans and sneakers. Joe did a promo calling out Roman Reigns to come out to the ring right now. There was no Reigns, so Joe grabbed a metal chair and tossed it into the ring. Joe said that Raw is officially shut down until Reigns walks down to the ring to apologize to Joe in person. Joe said he gives him to the count of three. Joe counted one…two…three and there was no sign of Reigns again. Joe said he's got all night, so all Roman has to do is walk that aisle unless he's scared to. Joe said he'll wait there all night. Joe claimed that Reigns is too much of a coward to apologize. Joe was told by a guy at ringside that Reigns was in the parking lot, so Joe left to meet him.
Samoa Joe was shown in the parking lot. Reigns drove up to the arena in a Chevy. Joe was yelling at him. As Reigns got out of the car, a silver car drove into the side of the Chevy that Reigns was in and they went to commercial.
Analysis: Cue all the Rikishi jokes. I'm sure most people were thinking about that from 20 years ago at Survivor Series and then revealed nearly one year later in 2000. Anyway, it is odd to go a commercial right after that happens, but that's WWE trying to keep the audience tuned in after a break.
(Commercial)
There was a replay of the car driving into the car that Reigns was in.
They showed footage after the break. The person in the grey car had tinted windows. Joe told Reigns to stay down. There were guys in suits that showed up asking what happened. Joe called for a medic to come out there. Reigns was selling soreness as he slowly got to his feet. Triple H showed up to check on Reigns and he told Roman to stay there so they can check on him.
Analysis: The mystery continues. I'm surprised they didn't set up Reigns vs. Daniel Bryan on this show, but I guess they can do it on Smackdown. Joe showing sympathy for Reigns and wanting to help him could lead to Joe becoming a face that has respect for Reigns. I'm not sure if that will happen although it's a possibility.
The announcers talked about the situation with SERIOUS VOICES~! with Cole saying that what happened was not an accident.
The announcers plugged some SummerSlam matches: Kofi Kingston vs. Randy Orton for the WWE Title, Finn Balor vs. Bray Wyatt as The Fiend and Kevin Owens vs. Shane McMahon. The rest of the card is at the bottom of this post.
The four women's teams made their entrances for the Women's Tag Team Title match. Graves was really excited for Mandy Rose and Alexa Bliss. The match is after a break.
(Commercial)
The introductions took place for the title match.
Women's Tag Team Championships Elimination Match: The IIconics (Peyton Royce and Billie Kay) vs. Alexa Bliss and Nikki Cross vs. Mandy Rose and Sonya Deville vs. The Kabuki Warriors (Asuka and Kairi Sane) w/Paige
Royce and Kay worked well together early in the match as they took care of all of the other women in the match. Double team slam on Bliss. Double front suplex by Royce and Kay on Sane. Spin kick on Asuka and Royce drove Asuka's face into Kay's knee. Rose hit Royce in the back followed by a rollup on Kay and Kay fired back with a clothesline on Rose. Royce ran the ropes, but Deville kicked Royce. Rose with a rollup on Kay for two and then Rose hit a running knee on Kay for the pin to eliminate the champs.
The IIconics eliminated
Analysis: That meant that there would be new Women's Tag Team Champions since the champs lost in this elimination match. The IIconics barely defended those titles on TV and PPV in the four months they held them.
(Commercial)
Asuka was in the ring with the other women not wanting to face her. Asuka with kicks to the chest of Deville. Deville with a takedown on Asuka, kicks to the chest and Asuka kicked Deville. Sane tagged in with a running dropkick on Deville. Bliss tagged in, she was hesitant to tag in and Sane measured herself noting she was a bit taller than Bliss. Sane tripped up Bliss followed by a stomp to the ribs. Bliss tagged Rose to make her legal and Rose decked Asuka with a punch to the face. Deville got a pin attempt on Asuka for two. Rose tagged in and her jumping knee to the face of Asuka for two. Rose tried her butterfly suplex, but it didn't work, Asuka got out of it and kicked her in the face. Asuka with the Asuka Lock on Rose for the submission as Rose tapped out. That made me sad. It upset Graves too.
Rose and Deville eliminated
(Commercial)
The match is down to Asuka/Sane vs. Bliss/Cross with Asuka trapping Cross in an Ankle Lock – shoutout Ken Shamrock and Kurt Angle just because. Cross broke free, hit Asuka in the head and Bliss tagged in with a slap to the face of Asuka. The crowd wasn't into the match, so Paige tried to get the crowd going. Cross with a high angle belly to back suplex on Asuka for two. Asuka kicked her way out of corner and she hit a German Suplex on Cross. Sane tagged in with a dropkick on Bliss, then two neckbreakers and a cross body block. Sane with a sliding forearm on Bliss, Asuka with a Codebreaker to Cross, then a double team move on Cross by the Warriors. Asuka went for the Asuka Lock, Bliss flipped over for a pin attempt for two and Asuka came back with a kick to the head. Sane tagged in, Cross shoved Sane off the top, the referee never saw it, Bliss with a dropkick on Asuka. Bliss with a punch to Sane. Bliss went up top and she hit Twisted Bliss on Sane for the pinfall win after 19 minutes.
The Kabuki Warriors eliminated
Winners and New Women's Tag Team Champions: Alexa Bliss and Nikki Cross
Analysis: **1/2 It was a long match because it was elimination style and the crowd was dead for most of it, but they got into it by the end of the match. Bliss and Cross winning was likely done to give some more star power to the titles since WWE loves Bliss holding a title while trying to get her on every show. Asuka was the star of that match. It was a nice reminder of how good Asuka is in the ring and it makes me want to see her pushed in singles again. Sane did well too. Perhaps WWE will try to push the titles more since Bliss and Cross get more TV time than the other women in this match.
Post match, Bliss and Cross celebrated the win as a big moment for them.
They showed replays of Seth Rollins getting attacked by Brock Lesnar then Rollins guaranteed he will beat Lesnar for the Universal Title at SummerSlam.
The Miz made his entrance to host Miz TV, which is the main event.
The trailer aired for the WWE 2K20 video game. It was really well done. The game is out on October 22. The trailer saw Becky Lynch crash a party with some wrestlers, she broke the glass ceiling and Roman Reigns was there to say nice work. Reigns and Lynch are the official cover superstars. We have more info on the WWE 2K20 game here.
(Commercial)
Miz TV
There were about seven minutes left in the show. The Miz said that he wanted to do a contract signing to make sure that Dolph Ziggler signed the contract. Shawn Michaels was introduced to take part in this segment. Good pop for Michaels as always.
Dolph Ziggler made his entrance as the crowd booed him. The Miz introduced him as the "pariah" of WWE. Ziggler walked down in a suit. They showed Ziggler hitting Michaels with a superkick on Smackdown two weeks ago.
Ziggler did his usual promo about how he's been stealing shows for years. Ziggler said he's the best thing to happen to pro wrestling since Shawn lost his smile and Miz lost his balls. Ziggler called himself a legend. Ziggler wished Miz good luck at SummerSlam. Ziggler said when he wins at SummerSlam he'll get the adulation and appreciation he deserves by being a living, breathing legend.
There was a contract on a table in the ring. Ziggler signed the contract.
The Miz said that name calling didn't work in the fifth grade and it won't work now. Miz said that he cannot wait to get his hands on Ziggler next Monday on Raw. Miz said Ziggler looks confused. Miz told Ziggler he didn't read the fine print of that contract. Miz said that he's going to have many SummerSlams left. Miz told Ziggler that he's going to face someone else at SummerSlam. Michaels stepped towards Ziggler.
Michaels: "It's not me." Miz pointed to the entrance and Bill Goldberg's music hit.
Goldberg walked down to the ring slowly. Goldberg went into the ring as the fans chanted his name and popped for him. Ziggler left the ring to avoid getting his ass kicked. Goldberg signed the contract for the SummerSlam match. Ziggler went up the ramp, then walked right into a Superkick from Michaels. I think they signed off one minute after 11pmET and that was the end of Raw.
Analysis: It was expected after the reports last week from the Wrestling Observer that WWE was bringing back Goldberg to face Ziggler. It makes sense since Ziggler has been an annoying heel that has ripped on legends and specifically mentioned Goldberg several times as well, so that was done for a reason. Goldberg had a bad showing at Super Showdown against The Undertaker, so this will be a way to redeem himself. The crowd giving Goldberg a nice ovation showed that the bad match at Super Showdown didn't hurt Goldberg too much in terms of fan reactions to him. I expect Goldberg to beat Ziggler in two minutes or less.
One last thing. Hey Goldberg, don't headbutt anything at SummerSlam…especially a door. They tend to cut your head open. Just don't do it, man!
Three Stars of the Show
Andrade
Rey Mysterio
Asuka
The Scoreboard
6 out of 10
Last week: 7
2019 Average: 5.61 (Smackdown is 6.77)
Last 5 Weeks: 7, 5, 4.5, 7.5, 6.5
2019 High: 7.5 (January 14, July 1)
2019 Low: 3.5 (May 27)
Final Thoughts
This week's Raw gets a 6 out of 10.
It was a slightly above average Raw that didn't get me that excited about SummerSlam. Some stuff was advanced a bit with Rollins guaranteeing a victory over Lesnar even though he got his ass kicked again. I thought Seth sold the beating well. The highlight of Raw was Andrade vs. Mysterio, but neither guy currently has a match at SummerSlam, so it's not like it really meant that much in the grand scheme of things. That's not a complaint about a good match. I'm just saying it would have been nice if it had more of a purpose.
I'm sure WWE thought of the Roman Reigns car attack angle as a big deal, but all that's going to do is lead to Rikishi jokes from the fans for an angle from Survivor Series 1999 that was revealed nearly a year later. The plan is Reigns vs. Daniel Bryan at SummerSlam although it could change. If it happens, then they better announce it on Smackdown.
There has been a better flow to these Raw episodes since Paul Heyman has had more influence in the booking. However, they just didn't have enough interesting content this week for me to call it a great show. If you missed it, I would only recommend Andrade/Mysterio and maybe the final segment since the quiet Pittsburgh crowd came alive for Goldberg's return.
The next WWE PPV is SummerSlam, which takes place this Sunday, August 11th in Toronto. Here's the announced lineup so far:
Universal Championship: Brock Lesnar (c) vs. Seth Rollins
WWE Championship: Kofi Kingston (c) vs. Randy Orton
Shane McMahon vs. Kevin Owens
United States Championship: AJ Styles (c) vs. Ricochet
Charlotte Flair vs. Trish Stratus
Bill Goldberg vs. Dolph Ziggler
Finn Balor vs. "The Fiend" Bray Wyatt
Raw Women's Championship Submission Match: Becky Lynch (c) vs. Natalya
Smackdown Women's Championship: Bayley (c) vs. Ember Moon
There will be more matches added before Sunday with rumors of 13 or 14 matches on the card. We will have a SummerSlam preview up on Friday.
—
You can contact me using any of the methods below. See ya next time for the Smackdown review. Thanks for reading.
John Canton
Email: mrjohncanton@gmail.com
Twitter: @johnreport
Personal Facebook and TJRWrestling on Facebook