The John Report: The WWE Raw Deal 07/29/19 Review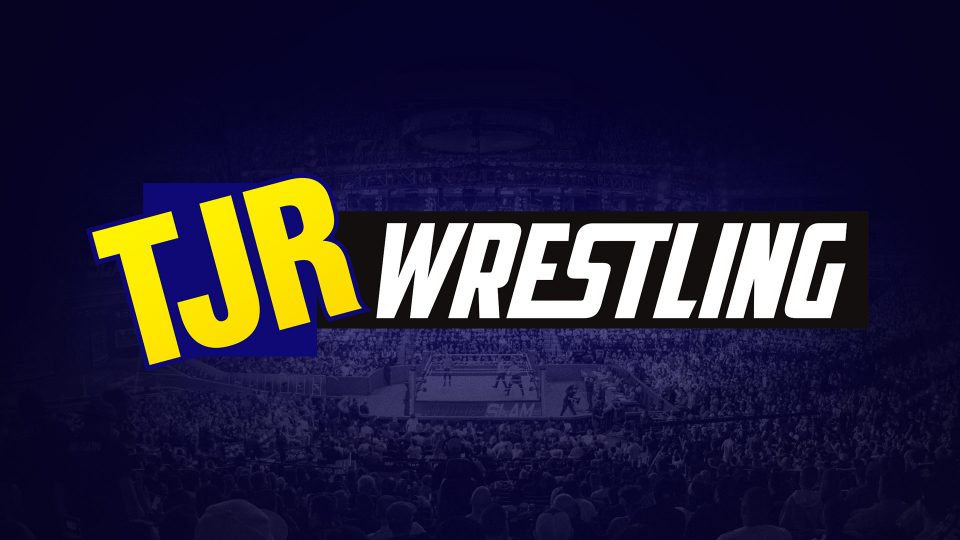 Welcome to another edition of the WWE Raw Deal review for the last week of July. We are less than two weeks away from SummerSlam on August 11. Here's what WWE has advertised for Raw this week:
* Seth Rollins vs. Dolph Ziggler.
* Becky Lynch vs. Alexa Bliss in a non-title match.
* Roman Reigns and Samoa Joe will have a "Samoan Summit" promo.
* The Revival will defend the Raw Tag Team Titles against The OC duo of Gallows & Anderson and The Usos. Hey Jimmy, don't drive drunk. Please.
* A 5-Man Gauntlet match with Rey Mysterio, Ricochet, Sami Zayn, Andrade and Cesaro. The winner gets to challenge AJ Styles for the US Title at SummerSlam.
* R-Truth and Carmella vs. Drake Maverick and Renee Michelle in a "Mosh Pit Mixed Tag Team Match" to kick off Raw.
There is no Smackdown brand live event tonight, so everybody from Smackdown is available to be on Raw. Also, the arena in Little Rock advertised Brock Lesnar for the show, but WWE hasn't advertised Lesnar going into Raw.
Live from Little Rock, Arkansas, this is the Raw Deal for episode #1365 of Monday Night Raw. Follow me on Twitter @johnreport. Please visit TJRWrestling.net daily for our regular updates on the wrestling business featuring WWE news coverage along with reviews about wrestling's past and present.
There was a video package talking about the importance of being a champion. Then it mentioned the 24/7 Championship that was born in May 2019. There were highlights shown of some of the title changes. It ended by saying the 24/7 Championship was redefining greatness. Sarcasm was strong in that video package.
The ring was surrounded by wrestlers for this Mosh Pit Mixed Tag Team Match. The announce team of Michael Cole, Corey Graves and Renee Young put over the 24/7 Championship being prestigious instead of the comedy title that it is. People do like it, though.
Drake Maverick made his entrance with wife Renee Michelle. R-Truth, the 24/7 Champion, entered with Carmella doing the "What's Up" entrance song.
Analysis: Michelle is a trained wrestler and she was in the Mae Young Classic before, so she was on WWE's radar before the wedding to Maverick.
24/7 Championship Mosh Pit Mixed Tag Team Match: R-Truth and Carmella vs. Drake Maverick and Renee Michelle
Maverick with a rollup on Truth for two. Truth with an arm drag followed by a leg drop for two. Truth with a back body drop that sent Maverick over the top where several wrestlers caught him and sent Maverick to the apron. Truth with a flapjack for a two count as Michelle made the save. Carmella tackled Michelle as the girls got into a brawl. Carmella smacked Maverick. Truth with a front suplex and then he spun around into a cover for the pinfall win after two minutes.
Winners by pinfall: R-Truth and Carmella
Analysis: 1/2* Easy win to put Truth and Carmella over. The girls didn't even tag in, which was probably the right move.
As soon as Truth celebrated the win, he was attacked by the wrestlers that were outside the ring. There was a huge pile on Truth, then the referee counted the pin and Mike Kanellis left with the 24/7 Title.
Winner and New 24/7 Champion: Mike Kanellis
Mike went running into the WWE Officials room, other wrestlers tried to go after him, but Kanellis locked the door. Maria Kanellis, who is pregnant, asked her husband to open. He asked how did he know if it was really her and she said she'll kick him in the vagina, which is…awkward. Mike opened the door and Maria went into the room.
Analysis: That was Mike's first title win in WWE. The line about Maria kicking him in the vagina was mildly funny. It's awkward, but it fits their characters with Maria as the controlling wife that has no problem humiliating her husband Mike. Overall, I don't think the first ten minutes were good. At least it was different from a promo we usually get.
The announcers shilled what was to come later in the show.
Rey Mysterio made his entrance for the 5-Man Gauntlet Match with the winner getting a US Title match at SummerSlam.
(Commercial)
Cesaro entered to face Mysterio. Whoever wins, faces the next guy and so on until all five guys have been in the match.
Gauntlet Match #1: Rey Mysterio vs. Cesaro
There were some pin attempts from each guy, but Cesaro stopped him with a clothesline. AJ Styles, the United States Champion, was shown watching on a TV backstage. Mysterio with a headscissors, they went over the top to the floor and Cesaro landed on his feet on the floor, which led to Rey sending him into the apron. Mysterio with a running attack leading to a slide under the bottom rope with Rey landing on Cesaro. Mysterio with a springboard into a headscissors in the ring, then Cesaro bailed and Mysterio kicked him into the barricade. Mysterio sent Cesaro into the barricade with a headscissors.
(Commercial)
The match returned with Cesaro in control with an elbow smash for a two count. Cesaro set up Mysterio on the top rope, Mysterio with a headbutt and a senton splash off the top by Rey. Mysterio sent him into the turnbuckle followed by a kick to the face for two. Mysterio with a springboard attack with Cesaro countering with an uppercut for two. Cesaro with a leg drop and a boot to the face for two. Mysterio countered a Powerbomb attempt with a hurricanrana into the turnbuckle. Mysterio went up top, Cesaro with an uppercut and Cesaro carried him to the top rope. Mysterio tried a hurricanrana off the top, Cesaro caught him and Mysterio managed to counter with a bulldog off the top onto the mat. Mysterio with a 619 kick to the face, Mysterio up top and he hit a Frog Splash to pin Cesaro after 11 minutes.
Winner by pinfall: Rey Mysterio
Analysis: ***1/4 That was a lot of fun with plenty of awesome counters from both guys. They worked well together. Cesaro winning would have been nicer, but I don't mind a Mysterio victory.
Sami Zayn was next in the Gauntlet Match, he attacked Mysterio with punches and the referee made Sami move back.
Gauntlet Match #2: Sami Zayn vs. Rey Mysterio
Zayn went for the Helluva Kick, Mysterio avoided it and Mysterio got a cradle for the pinfall win to win this "match" in less than ten seconds.
Winner by pinfall: Rey Mysterio
Analysis: Poor Sami Zayn. I feel like I type that a lot. He is one of the worst booked wrestlers in the company this year. He should be doing so much more. He used to get promo time. Now he's getting nothing. Weak.
Andrade and Zelina Vega entered for the next match in the gauntlet.
(Commercial)
The bell rang to start the third match.
Gauntlet Match #3: Rey Mysterio vs. Andrade (w/Zelina Vega)
These guys have had several great matches when they were on Smackdown. Andrade went for a powerslam, but Mysterio landed on top for a two count. Andrade shoved Mysterio sternum first to take control followed by a corner clothesline. Andrade with a running kick to the face and then he tossed Mysterio under the bottom rope leading to Rey bumping on his chest outside the ring. Back in the ring, Mysterio with a kick to the chest, backflip off the ropes and Andrade hit the three Amigos vertical suplexes. Andrade went up top, he jumped off, moonsault, Mysterio moved and Andrade connected on a second moonsault for a two count. Mysterio with a step up enziguri, 619 blocked as Andrade hit a backbreaker and a Hammerlock DDT for the pinfall win after four minutes.
Winner by pinfall: Andrade
Analysis: ** It was quality wrestling for the time given. They always work well together. Andrade winning clean was the right call because Mysterio had been in the ring for nearly twenty minutes by that point.
Post match, Andrade ripped at the mask of Mysterio and for a brief second you could see Rey's face, but Rey covered his face up as best he could. Ricochet went down to the ring and hit a springboard clothesline on Andrade to knock him out f the ring. Ricochet checked on Rey as they went to break.
Analysis: There are plenty of phots of Mysterio unmasked since he wrestled without a mask in WCW for a few years, but he has not been unmasked in a WWE ring. As I said, if you watch this back and hit pause, you can see his face exposed for a brief moment there. Anyway, Ricochet vs. Andrade is a good idea for a final of this Gauntlet match.
(Commercial)
Gauntlet Match #4: Andrade (w/Zelina Vega) vs. Ricochet
Ricochet sent Andrade out of the ring, Vega with a distraction to prevent an attack, so Ricochet with a kick to the face of Andrade. Vega grabbed Ricochet's leg, the referee didn't see it and Andrade knocked Ricochet off the apron to the floor. Ricochet got going with a roll through into a dropkick. Ricochet with a headscissors that sent Andrade to the turnbuckle, shoulder tackle and a springboard attack, but Andrade countered with a hiptoss into the turnbuckle. Andrade with the running double knee attack on Ricochet against the turnbuckle for a two count. The fans chanted "Ricochet" as Ricochet got an inside cradle for two. They countered strikes, Andrade hit a spinning back elbow and Ricochet hit a reverse hurricanrana for a two count. Great reaction shot of Vega at ringside freaking out. Ricochet up top, Andrade went after him, they exchanged forearms and Ricochet hit the 630 Splash on Andrade for the pinfall win after six minutes.
Winner by pinfall: Ricochet
Winner of the Gauntlet Match: Ricochet (Rating for entire Gauntlet Match: ***1/4)
Analysis: **3/4 It was good for the time given. I want to see more from these guys because they are two of the brightest young stars in WWE. I thought the finish could have been set up better because they didn't do that much to set it up other than Ricochet knocking him off the top. A more impactful move to set up the finish would have been better. Anyway, Ricochet getting the win was expected.
Post match, Kayla Braxton went into the ring and interviewed Ricochet as the fans cheered him. Ricochet said when he beat Samoa Joe to become US Champion, nobody could believe it and it was hard for him to believe it. He said if there's anything he's learned it's that people only believe what they can see, so when he beats AJ Styles at SummerSlam to become US Champion again, then everybody will believe and so will he. There was a shot of Styles watching and laughing about what Ricochet said.
Analysis: I really hope that Styles vs. Ricochet is the show-stealing classic matchup that they can have. They have had some good matches before, but not the epic match I have been hoping for. Please give them enough time to have that classic match.
Mike Kanellis and Maria were in the official's locker room with Mike holding the 24/7 Title. Mike said he won the title for them. Maria told him to get down on his back, so her unborn child has a champion as a parent. There was a referee there. Mike laid down, Maria put her foot on top and the referee counted, so Maria (who is pregnant) is the new 24/7 Title. Maria: "First ever pregnant champion!"
Winner and New 24/7 Champion: Maria Kanellis
Maria walked down the hallway with wrestlers standing by. Maria asked Titus O'Neil if he would wrestle a pregnant lady to become champion. Titus said nothing. Maria said that this week on Thursday, she'll be at her OBGYN appointment and she celebrated being the pregnant champion while wrestlers stood by looking at her.
Analysis: I'm not going to predict where this is going because whatever I predict is going to be incorrect. I think it's lame, but we'll see where it goes. Let's just move on.
Alexa Bliss and Nikki Cross were shown walking backstage for Alexa's talk show up next.
(Commercial)
The announcers went over some of the SummerSlam matches.
A Moment of Bliss
Alexa Bliss and Nikki Cross were seated on chairs on the stage. Alexa was looking tremendous as usual. Alexa congratulated Maria on being the 24 Champion (she didn't say 24/7) while pregnant. Nikki and Alexa talked about how last week on Raw, Steve Austin was right saying that they were family. Alexa said Dolph Ziggler ruined the family atmosphere by hitting a superkick on Shawn Michaels. Alexa called for a clip to be shown on the screen.
There was a clip of Natalya working in the ring before the show with Finlay and some female wrestlers. Natalya was shown counters to the Disarmher submission, then Becky Lynch showed up, kneed Finlay and put Natalya in the Disarmher. Lynch called Finlay a traitor and she left. The fans cheered after the video aired.
Alexa and Nikki talked about what happened with Nikki saying that Becky has no respect while Alexa said she's going to knock "The Man" down a few pegs.
Becky Lynch was on the video screen doing a promo. She told Bliss that they have a match later tonight and what she says now is something she will pay for later. Lynch ripped on Cross for working with Bliss. Lynch said she remembered everything Bliss has done, so she'll see her later.
Analysis: The pre-show footage was an interesting thing to show because we don't get to see that very often. The wrestlers do go in the ring to practice stuff before the crowd gets there. In this case, they used it to have Lynch attack Natalya, which will add some heat to their feud.
The Usos made their entrance with Jimmy saying they ain't missing Raw for nothing. Jey said that they are going to prove why they're the best tag team in WWE.
Analysis: Jimmy had a bad week after a DUI arrest last Thursday. That's why he had the line about saying they aren't missing Raw. He has had three DUI arrests this decade. He needs to stop drinking and if he does drink, please don't even think about driving. You have a lot of money, Jimmy. Call an Uber or a cab. It's not that difficult.
There was a Hobbs & Shaw promo video that reminded us of the epic rivalry between The Rock vs. Steve Austin. One of my favorite feuds ever.
(Commercial)
The OC duo of Luke Gallows and Karl Anderson were next. The OC stands for the "only, official, original" club or something along those lines. The Revival were up last as the Raw Tag Team Champions.
Raw Tag Team Championships: The Revival (Scott Dawson and Dash Wilder) vs. The Usos (Jimmy and Jey Uso) vs. The OC (Luke Gallows and Karl Anderson)
The rules for this match will see two guys in the ring and the other four guys are on the apron. The first fall wins the match.
Jimmy started with Dawson with a shoulder tackle, but Dawson came back with an elbow to the jaw. Dawson with a chop to Jimmy followed by a belly to back suplex. Wilder tagged in with a headbutt to Jimmy. Wilder was driven to the corner, Jey got the tag with a corner clothesline and headbutt got a two count. The Revival took control of Jey with Dawson slapping on a headlock. Jey with a back body drop on Dawson. Jey with a kick to the chest of Wilder, who tagged in, Jimmy tagged in and hit an uppercut punch for two. Jey back in with a punch to the arm followed by an armbar. Dawson slapped on a sleeper on Jey in the ring. Jey broke free with a cross body block on Wilder, who had tagged in and Wilder followed by tossing Jey out of the ring. Gallows finally got involved with a clothesline on Jey on the floor. That led to a break.
Analysis: I am glad that WWE has gotten rid of the stupid "no wrestling during breaks" rule. That didn't last long.
(Commercial)
The match returned with Anderson in the ring with a headlock on Jey. Gallows tagged in with punches on Jey followed by an elbow drop for two. Gallows with a headlock, Jey broke it with a headlock and Anderson back in with a hard whip into the turnbuckle for a two count. Jimmy got the hot tag against Wilder with a spinning kick to the head, kick to the gut of Dawson by Jimmy, running hip splash on Dawson and another kick by Jimmy on Wilder. Jimmy jumped, Wilder caught him and Jimmy hit a Samoan Drop for a two count. The fans bought that as a potential finisher. Dawson grabbed Jimmy's hair, blind tag by Dawson to enter the match, Wilder picked up Jimmy and Dawson hit a top rope bulldog double team move for two as Anderson broke up the pin. Anderson tossed Wilder out of the ring. Dawson and Wilder did a suplex spot over the top to the floor. Gallows with a kick to Dawson and Wilder with a Tornado DDT to Gallows. Jey with a suicide dive on Wilder. Dawson sent Jimmy face first into the ring post. Jimmy gave Dawson a superplex onto the other wrestlers on the floor. That was pretty wild and looked like a rough landing for everybody. Jimmy and Dawson were back in as the legal men. Dawson avoided a Jimmy move, Gallows tagged Dawson to make Gallows legal. Jey with a cross body block on the Revival. Anderson went into the ring and hit a spinebuster on Jey. Gallows and Anderson hit the Magic Killer double team move on Jimmy for the pinfall win after 19 minutes.
Winners by pinfall and New Raw Tag Team Champions: Luke Gallows and Karl Anderson
Analysis: ***1/2 That was a very good tag team title match with an exciting final five minutes. The first half of it was a bit slow, but then the pace really picked up and I liked some of the blind tags they did during the match. The title change makes a lot of sense as does Jimmy taking the pin since he got the DUI arrest last week. G&A signed new contracts recently and got a significant raise, so it's not a surprise that they won. The Revival can complain that they lost without getting pinned too.
Post match, Gallows and Anderson celebrated with the titles while the losers were frustrated about the loss.
(Commercial)
AJ Styles was backstage about to be interviewed when Gallows and Anderson showed up. They all had titles, so they celebrated without any interview.
Analysis: Smackdown has New Day's Kofi Kingston and Big E/Xavier Woods holding titles. Raw has The OC holding titles. AJ's US Title is not the same as Kofi's WWE Title, but it's the same idea with a stable holding three titles.
A video package aired showing highlights of the Raw Reunion show from last week. It ran for about three minutes.
They showed highlights from Smackdown last week when Dolph Ziggler hit a cheap shot superkick on Shawn Michaels when Michaels was on a guest on Miz TV.
Later on Raw: Seth Rollins vs. Dolph Ziggler. The Viking Raiders were shown getting ready for their match up next.
(Commercial)
The Viking Raiders made their entrance with Graves saying that they were in Denmark last this weekend learning about viking training.
The Viking Raiders (Erik and Ivar) vs. Cole Carter and Johnny James
Erik with a clothesline on James. Ivar with a superkick on Carter. Erick with a dropkick that sent Carter into James. Ivar with a running corner splash on both opponents. Erik had both guys and hit a powerslam/Powerbomb combo. Erik launched up James and Ivar hit the Viking Experience powerslam for the pinfall win after one minute.
Winners by pinfall: The Viking Raiders (Erik and Ivar)
Analysis: 1/2* It was another easy squash win by the Viking Raiders. They need a feud, but I guess for now all they get to do is win squash matches every week.
The Street Profits, who are the NXT Tag Team Champions, talked about everything that has happened so far. Montez Ford mentioned Maria Kanellis won the 24/7 Championship and Angelo Dawkins smiled about how Maria said she was pregnant. Ford asked Dawkins if he was the baby daddy and if he was spreading his royal oats. Dawkins told him not to spread rumors. Seth Rollins walked up to them. Ford said that Rollins has the championship mentality. Dawkins said that Ziggler has some smoke coming his way and said that the locker room is behind him and he'll make Shawn Michaels proud. Ford was about to say "burn it down" and Seth said that was his thing. Seth said "BURN IT DOWN" with them because Seth's match was coming up later.
Becky Lynch was shown walking backstage with the Raw Women's Title because her match is next.
(Commercial)
A replay aired of the 24/7 Title situation with Mike Kanellis beating R-Truth for the title, but then Maria Kanellis made husband Mike lose the title to her. The unique thing about that is she is pregnant.
Becky Lynch entered with the Raw Women's Title. She got a nice ovation from the crowd. Lynch defends that Raw Women's Title against Natalya at SummerSlam. Alexa Bliss was up next with her buddy Nikki Cross by her side.
Becky Lynch vs. Alexa Bliss (w/Nikki Cross)
This was not for Becky's title. Lynch with two waist lock takedowns and a suplex. Lynch got a cradle for two. Bliss sent Lynch into the ropes and Cross got in a cheap shot punch on Lynch. Bliss with a dropkick that sent Lynch to the floor. Lynch with a running forearm that knocked down Bliss, Lynch to the middle ropes and Bliss pulled Lynch off the ropes for a two count. Lynch with a rollup on Bliss and Bliss hit a clothesline followed by an abdominal stretch. Lynch wanted the armbar, but Bliss countered into rollup and a forearm to the face. Bliss with double knees into the ribs three times in a row for a two count. Lynch avoided a knee attack and hit a dropkick. Lynch with a kick to the ribs, kick to the face and Bliss came back with a STO trip. Lynch with a spin kick and Lynch hit Bexploder into the corner. Bliss was grabbing her right ankle followed by some dramatic crying. The fans booed as a trainer (likely an indy wrestler) checked on the ankle and the trainer said she can't compete anymore. Referee Shawn Bennett told ring announcer Mike Rome that Bliss can't continue, so Lynch was the winner of the match. That match went about eight minutes.
Winner: Becky Lynch
Analysis: *1/2 That's a finish you don't see very often. I thought Lynch would go over clean, but that's not what we got. The injury to Bliss was a work followed by some over the top acting and the fans could tell right away, which is why they booed. The match was nothing special. I'd rather see Lynch win clean in five minutes. I don't see why Bliss needs to be protected without doing a job when she's a cheap heel.
Post match, Nikki Cross went on the apron and talked trash at Lynch. Cross said that they should have a match right now. Lynch and Cross yelled at eachother leading to a break.
(Commercial)
The match was made official during the break. Bliss was seated at ringside with her right ankle on a chair.
Becky Lynch vs. Nikki Cross (w/Alexa Bliss)
This is not for Becky's Raw Women's Title. Lynch with a forearm followed by a shoulder tackle. Cross came back with a cross body block off the top for a two count. Cross grabbed a chinlock while Bliss did her fake crying at ringside. What an Emmy Award-winning performance. Cross with a hair whip takedown. Lynch with a jumping kick off the apron and she tossed Cross to the apron, Cross drove Lynch into the top rope and then Lynch kicked Cross down. Lynch hit the Manhandle Slam for the pinfall win after three minutes.
Winner by pinfall: Becky Lynch
Analysis: * That was quicker than I thought it would be. Cross didn't get to do that much and Lynch won easily.
Post match, Bliss went into the ring and stomped away on Bliss against the turnbuckle. Cole realized just now this was a ruse from Bliss. Cross and Lynch kicked Lynch repeatedly. Natalya went into the ring in her street clothes including jeans. Natalya grabbed Lynch's legs and slapped on the Sharpshooter submission. Natalya held onto the hold for about 20 seconds as the referee tried to get her to stop. Natalya walked away while Lynch sold the pain in the ring.
Analysis: It was revenge by Natalya on Lynch after what happened earlier in the day at Raw. I like the intensity that Natalya and Lynch have shown in building up to their match.
Natalya was interviewed backstage by Kayla Braxton. Natalya said it's not about making friends, it's about being professional. Natalya said it's not about shaking hands and she wouldn't shake Becky's hand. Natalya said that she wanted to challenge Lynch to a Submission Match, but she didn't think Lynch would accept, so Natalya is not issuing the challenge. Natalya left.
Analysis: A submission match would be cool. It's rare to see those especially in a women's feud, but I think the Sharpshooter and Disarmher are so established that it would work well for them.
(Commercial)
This week on Smackdown: Jerry Lawler hosts the King's Court talk show with Trish Stratus as the guest. Plus, Randy Orton will address his SummerSlam showdown with Kofi Kingston.
Maria Kanellis was posing as the first ever Pregnant 24/7 Champion. She asked if anybody wants to pin her. Braun Strowman walked up to her. Maria talked about what a pregnant woman goes through and her estrogen levels are high right now. She said men like the process of making babies, but not taking care of them. Maria asked Braun to show how big and strong he is, so Braun just grunted. She left.
Analysis: Braun really needs a good storyline. It's been way too long since he had something interesting to do.
Seth Rollins made his entrance. Rollins will challenge Brock Lesnar for the Universal Championship at SummerSlam. Another replay aired of Dolph Ziggler hitting Shawn Michaels with a superkick.
The music of Shawn Michaels hit as Dolph Ziggler entered on the stage by doing some dancing. Ziggler told Rollins it looked like he was lost his smile (1997 reference). Ziggler said that people taking their spotlight like Michaels and Goldberg are pathetic. Ziggler said that you get to see the show stealer and he did the Michaels flex pose.
Seth Rollins vs. Dolph Ziggler
Rollins with a clothesline on Ziggler. Rollins sent Ziggler out of the ring and whipped him into the barricade. Rollins sent Ziggler back into the ring leading to punches to the head. They left the ring again with Rollins sending Ziggler into the barricade and then back into the ring. Rollins with a kick to the back followed by a knee drop. Ziggler with a kick to the leg and Ziggler with a DDT on the ring apron that sent both guys to the floor.
(Commercial)
Rollins was in control with punches followed by a Slingblade neckbreaker for a two count. Ziggler with a back elbow and Rollins came back with a sitout slam for two. Ziggler sent Rollins to the apron, Rollins with a forearm, Ziggler moved and Ziggler sent him into the ring post two times followed by the Zig Zag for just two because it is not Dolph's finisher anymore. Ziggler wanted a superkick, but Rollins beat him to it with a superkick of his own. Rollins with two kicks to the face. Brock Lesnar's music hit and Rollins sent Ziggler out of the ring. Lesnar walked down to the ring with the Universal Title around his waist and his advocate Paul Heyman by his side. Ziggler grabbed Rollins' leg and Lesnar hit a clothesline for the DQ. It went about ten minutes.
Winner by disqualification: Seth Rollins
Analysis: ** It was an okay match between these two, but that ended abruptly without a finish.
Lesnar hit two German Suplexes on Rollins. Lesnar whipped Rollins into the barricade followed by a German Suplex on the floor. Lesnar with an F5 that sent Rollins into the ring post. Lesnar brought a chair into the ring and he hit Rollins in the back with it. Lesnar sat on a chair in the ring while Heyman held up the Universal Title on the apron. Lesnar picked up Rollins and gave him an F5 with Seth's ribs hitting the top of the steel chair. Lesnar picked up Rollins with another F5 that drove Seth's ribs into the steel chair again. Lesnar held up the Universal Title over the fallen Rollins. Seth was bleeding internally and spitting up blood (they do that by biting on a capsule to make it look like internal bleeding). Lesnar set up the chair again, Lesnar picked up Rollins and drove him stomach first into the top of the chair. Heyman told Lesnar to stop the attack, so Lesnar stopped and they slowly left. Replays aired of the attack.
Rollins was helped onto a stretcher by EMTs while Seth's mouth was bleeding. Lesnar posed on the ramp with the Universal Title. They went to break with a shot of Rollins on the stretcher.
Analysis: That was a vicious assault by Lesnar that was very intense and fit Lesnar's character perfectly. The multiple F5's onto the top of the chair was something we haven't seen before. Rollins bleeding will add to the intensity in this rivalry. We also don't see the internal bleeding that much anymore, so it makes it seem like more of a big deal. The interesting thing about it is that Vince McMahon mentioned that they won't do "blood n guts" in WWE (when alluding to AEW) yet here's Rollins bleeding on Raw. It's not a blade job, but it is internal bleeding. It adds to the story.
(Commercial)
Seth Rollins was being wheeled out on a stretcher with Becky Lynch standing by along with Roman Reigns and The Usos. When Rollins was wheeled past them, Samoa Joe and The OC attacked Reigns and The Usos. Rollins was put in the ambulance, but Lesnar stood in front of the ambulance and Lesnar pulled Rollins out of the ambulance. Lesnar gave Rollins an F5 onto the stretcher. That looked like a rough landing for Seth. Lesnar left as EMTs checked on Rollins again with Seth bleeding from the mouth.
Analysis: Another vicious attack from Lesnar. The intensity for this feud has really picked up and it will help the build for their SummerSlam match. Am I more interested in Lesnar vs. Rollins after this angle? Absolutely. I think they're going to have an outstanding match at SummerSlam with Rollins seeking revenge for what happened this week on Raw. I thought this was excellent by both guys. Great angle.
(Commercial)
There was a clip with The Usos talking to cousin Roman Reigns about being in Hobbs & Shaw, which comes out this Friday. Roman said it was cool to put their family spin in the movie. Reigns said that Rock told him to be the badass that he is in WWE because it will work in the movie.
There were more replays of Lesnar's attack on Rollins.
Samoan Summit
There were about seven minutes left in the show. Samoa Joe entered saying that the Samoan Summit was canceled. Joe said that he wasn't there to talk and he called out Roman Reigns to fight. Reigns went down to the ring for the fight.
Reigns attacked Joe with punches. They left the ring with each guy connecting with headbutts and Joe whipped Reigns into the steel steps at ringside. There were three referees around ringside, but they didn't do much except likely offer time cues. Reigns tossed the steel steps at Joe. Drew McIntyre showed up, so Reigns threw him over the barricade and punched him. They went into the crowd, then Joe met Roman with a punch. Cedric Alexander made the save with a springboard clothesline on Joe and a backflip into a jumping kick to the head of McIntyre. Joe went back in the ring with a clothesline on Alexander. McIntyre tossed Alexander up the ramp. McIntyre suplexed Alexander the video boards on the stage. Joe and McIntyre had Reigns by the announce table, but The Usos made the save. The OC's Gallows and Anderson went after The Usos. Alexander went up to the top of the LED boards and he jumped off the top with a cross body block onto everybody on the stage. That was a big spot that drew a big pop. Alexander went after McIntyre as a replay aired of Alexander's dive. Back in the ring, Alexander with a dropkick on McIntyre. Anderson tripped up Alexander on the top rope, Reigns made the save with a Superman Punch on Anderson, Gallows and a Superman Punch on McIntyre. Alexander with a somersault dive on McIntyre. The Usos with a double superkick on Joe and Reigns hit a Spear on Joe.
The foursome of Reigns, The Usos and Alexander stood tall in the ring. Graves wondered what would happen with Rollins. The music of Reigns played to end the show right at 11pmET.
Analysis: All of that will likely lead to an eight-man tag team match with Reigns, The Usos and Alexander against Joe, McIntyre and The OC. It might be next week on Raw or perhaps they'll do it at SummerSlam. I like the way Alexander continues to be in the mix with McIntyre because it will make fans see Alexander as more of a star. This was well done.
Three Stars of the Show
Seth Rollins – I thought he sold the Lesnar attack very well, so he deserves a lot of credit.
Ricochet
Brock Lesnar
The Scoreboard
7 out of 10
Last week: 5
2019 Average: 5.6 (Smackdown is 6.75)
Last 5 Weeks: 5, 4.5, 7.5, 6.5, 7
2019 High: 7.5 (January 14, July 1)
2019 Low: 3.5 (May 27)
Final Thoughts
This week's Raw gets a 7 out of 10.
It was a very good Raw this week. I thought Seth Rollins did an excellent job of selling the beating at the hands of Lesnar, who looked like a badass heel champion. The main event of SummerSlam is Lesnar vs. Rollins and I think after this show was over, we can definitely say that they made us care more about the match after what happened on Raw. That's how you build to a major match effectively. This Lesnar vs. Rollins build is way better than several months of Rollins vs. Corbin, which was boring.
The Tag Team Title match was a lot of fun. The Gauntlet Match was good for the most part with some fun moments from Mysterio, Cesaro, Andrade and Ricochet. I liked the show ending brawl as well because Cedric Alexander got a bit of a rub from working with some bigger names. The Becky Lynch matches were nothing special, but Natalya attacking her does add to their story. The 24/7 Championship turned into more of a joke with Maria as the Pregnant 24/7 Champion and it just didn't seem that interesting. I just don't care that much about it.
The key thing about this Raw is that I wasn't bored by it, at least not for a long stretch. There were some slow parts, but there was enough excitement and action to keep me interested. This was definitely an above-average show that was a step in the right direction.
The next major WWE pay-per-view event is SummerSlam on August 11 in Toronto. Here's what we know so far.
Universal Championship: Brock Lesnar (c) vs. Seth Rollins
WWE Championship: Kofi Kingston (c) vs. Randy Orton
Shane McMahon vs. Kevin Owens
United States Championship: AJ Styles (c) vs. Ricochet
Finn Balor vs. "The Fiend" Bray Wyatt
Raw Women's Championship: Becky Lynch (c) vs. Natalya
Smackdown Women's Championship: Bayley (c) vs. Ember Moon
—
You can contact me using any of the methods below. See ya next time for the Smackdown review. Thanks for reading.
John Canton
Email: mrjohncanton@gmail.com
Twitter: @johnreport
Personal Facebook and TJRWrestling on Facebook