The John Report: The WWE Raw Deal 06/17/19 Review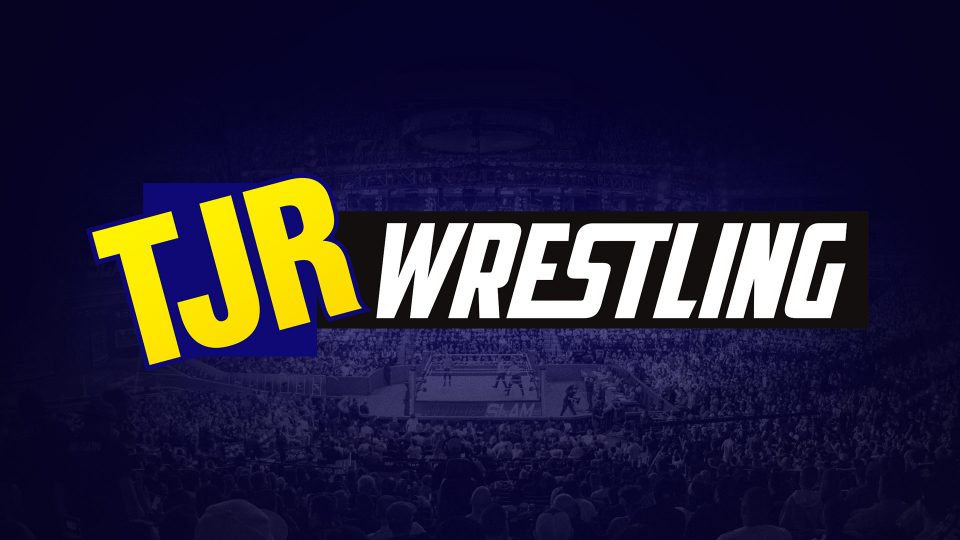 This is the last Raw before Stomping Grounds, which takes place on Sunday and doesn't have an interesting lineup going into the show. The big matches announced for Raw are Seth Rollins vs. Daniel Bryan as well as Braun Strowman vs. Ricochet vs. The Miz vs. Cesaro vs. Bobby Lashley with the winner of that match getting a US Title shot against Samoa Joe at Stomping Grounds.
I have been in a very good mood since last Thursday when my Toronto Raptors (I can say "my" after 24 years of support from day one) won the NBA Championship for the first time. I've been in party mode ever since. That brings us to Raw, which has been inconsistent and poor for most of the year. The storylines post-WrestleMania haven't been interesting at all. A lot of people seem to think that the comedy title known as the 24/7 Title is the best part of the show most weeks and I would agree, but it's also a comedy title. They need better storylines on Raw and Smackdown. I think most of you would agree with me on that.
Live from Los Angeles, California (go Rams) this is the Raw Deal for episode #1359 of Monday Night Raw. Follow me on Twitter @johnreport. Please visit TJRWrestling.net daily for our regular updates on the wrestling business featuring WWE news coverage along with reviews about wrestling's past and present. This review is sponsored by ICOPRO.
Raw began with Elias, who is from Smackdown, in the ring trashing Los Angeles and the Lakers new acquisition via trade, Anthony Davis. He claimed he was his friend, but heels lie. Elias revealed he was wearing a referee shirt because he claimed he was the chosen referee of Baron Corbin for Corbin's Stomping Grounds match against Universal Champion Seth Rollins. That's when Rollins showed up with a steel chair and he beat up Elias with a steel chair repeatedly.
Rollins said that after everything he has been through with Brock Lesnar, he is done playing games. Rollins said that this is the first warning and your last warning because if you side with Baron Corbin, this steel chair is what awaits you on the other side, so choose wisely. The fans loved this.
Analysis: Rollins has been booked well of late. The steel chair has been a big help to help in fending off his adversaries and it shows he will do whatever it takes to keep his title.
The announce team of Michael Cole, Corey Graves and Renee Young were shown on camera welcoming us to the show.
The Miz made his entrance to a good ovation. Miz entered the ring where Elias was still stumbling around in the ring and Miz hit the Skull Crushing Finale on Elias. Bobby Lashley made his entrance, Elias got back to his feet and Lashley hit a Spear to knock down Elias. Cesaro entered and he gave Elias the Cesaro Swing in the middle of the ring for about ten spins. Ricochet was up next, Elias back to his feet and Ricochet hit a Codebreaker on him, which Cole just called "double knees to the face" and Braun Strowman was next. Strowman picked up Elias leading to a Running Powerslam. The Fatal 5-Way match is next, so they went to break nine minutes into the show.
Analysis: That was a better opening segment than the typical 15-minute promo that has been WWE's show opening formula for two decades. Everybody hitting big moves on Elias popped the crowd, so it worked although it did make Elias look like a loser too. That's the kind of thing they do at live events to pop the crowd.
(Commercial)
The bell rang to start the match. It was advertised over the weekend. Samoa Joe was at ringside because he defends the US Title against the winner at Stomping Grounds. This was an elimination match.
Fatal 5-Way Elimination Match: Braun Strowman vs. The Miz vs. Cesaro vs. Ricochet vs. Bobby Lashley
The match started with Strowman using power moves to clean house. Cesaro put Strowman on his shoulders in an impressive feat of strength and e slammed Strowman down. Strowman came back with a Powerslam on Cesaro. Strowman with a Powerslam on Lashley on Cesaro and Strowman pinned Cesaro to eliminate him.
Cesaro eliminated by Braun Strowman
Lashley went back into the ring with a flatliner to Strowman followed by a suplex. Lashley knocked Ricochet off the apron. Strowman with a Powerslam on Lashley and pinned him to eliminate him.
Bobby Lashley eliminated by Braun Strowman
Strowman left the ring and he ran over Miz and Ricochet with running shoulder tackles. Strowman ran over Miz again with a shoulder tackle. Back in the ring, Strowman with two running corner splashes on Miz. Strowman picked up Miz, but Lashley went back in the ring and hit a Spear on him even though Lashley was eliminated. Cesaro went back in the ring and hit the Gotch Neutralizer on Strowman, which looked impressive. Ricochet went up top and he hit the 630 Splash on Strowman to eliminate him while Cesaro and Strowman held Strowman down.
Braun Strowman eliminated by Ricochet
Strowman grabbed Ricochet and launched him over the top rope onto Lashley on the floor. Strowman whipped Lashley into the barricade. Strowman shoved Cesaro into the video screen on the stage. They went to break there with Ricochet and Miz as the only two men remaining even though they were down on the floor.
Analysis: That was well booked in terms of a way to get rid of Strowman. I'm not sure if it was originally announced as an elimination match, but that was a creative way to get rid of Strowman. He can feud with Lashley again or with Cesaro as a new rival. It's not like Ricochet was a heel for pinning Strowman. He just took advantage of the situation.
(Commercial)
The match returned with Ricochet hitting a headscissors. Miz sent Ricochet into the ring apron, Miz missed a kick on the floor and Ricochet came back with a somersault dive over the top onto Miz. Ricochet made it look easy as usual. Ricochet up top, Miz rolled out of the way and Ricochet with a jumping kick to the face. Miz caught Ricochet while Ricochet was attempting a move, Ricochet avoided the Skull Crushing Finale and Miz came back with a DDT for two. Miz with the It Kicks, Ricochet with a knee, Miz with a knee to the leg and Ricochet with a rollup for two. Ricochet went for a leaping attack, but Miz countered with a Figure Four Leglock submission in the middle of the ring. After about one minute in the hold, Ricochet turned it over, Miz turned it back over and Ricochet got to the ropes to break the hold. Miz went for a Figure Four Leglock again, Ricochet with a cradle for two and when Miz went for a top rope move, Ricochet hit a Codebreaker to counter. Ricochet climbed the ropes slowly and hit a 630 Splash on Miz for the pinfall win after 15 minutes.
The Miz eliminated by Ricochet
Winner by pinfall: Ricochet
The win by Ricochet means that at Stomping Grounds, it is Samoa Joe vs. Ricochet for the United States Title.
Analysis: ***1/4 That was a good match broken up in two parts with the five guys that started it and then the Miz/Ricochet part was very entertaining as well. I liked the story they told with Miz working over the knee, Ricochet making the comeback and having Ricochet win with the 630 Splash for two pinfalls is a great way to put that move over as a big time finishing move. I wanted Ricochet to win, so I'm glad he did. With that said, this babyface run of Miz really hasn't gone well for him after putting over Shane McMahon twice and not really having a feud since then.
Post match, Joe tried to attack Ricochet, but Ricochet sent him out of the ring. Ricochet hit a corkscrew dive over the top onto Joe on the floor.
Analysis: They should have a good match at Stomping Grounds. I'll probably pick Joe to retain, but I wouldn't mind a Ricochet win either. Maybe they will save the title change for a bigger show like SummerSlam in August.
Still to come: Roman Reigns is there and Seth Rollins vs. Daniel Bryan. They showed Bryan and Rowan entering the arena.
Becky Lynch was shown walking backstage with the Raw Women's Championship.
Analysis: I think the first 30 minutes of Raw were better than the typical first 30 minutes. There was more action, they put over a deserving young talent like Ricochet and the crowd was into it. Fans also loved Elias getting beat up. It was better than a repetitive promo we get most weeks.
(Commercial)
There were images from the MTV & Movie Awards taped on Saturday in Los Angeles. They showed the image of Becky Lynch kissing boyfriend Seth Rollins. The awards aired tonight on MTV. I don't watch awards shows.
Let's Hear from Becky Lynch
Becky Lynch made her entrance to a good pop as she had the Raw Women's Title on her shoulder. Lynch called out Lacey Evans and said that the next time she comes close to her, Lynch will give her exactly what she deserves. Lynch said Evans like to curry favor backstage, so why doesn't she do these people a favor and kick Lacey's ass all over Los Angeles.
Lacey Evans made her entrance wearing a short red dress with her high heels, so she's not there to have a match. Evans said that nobody cares. Evans told Lynch that she makes her mad because Lynch doesn't understand her and Lynch made fun of Evans for talking slow. Evans reminded us that she's classy, but deep down this flawless image is a tough woman that has been through things that even The Man can't comprehend. Lynch asked her to try to pull on some heartstrings.
Evans said that her entire life is quite the story. Evans said that she is a real United States Marine. She can do it all with dignity and grace. Evans said that it is what the women's division deserves. Lynch said she knew Lacey's story, so it makes it hard to understand how Lacey acts and Lynch said that Lacey is a steaming pile of trash. Evans said that the women's division needs a legitimate competent, classy woman like her. Evans tried going into the ring slowly, but Evans grabbed her and hit a Bexploder Suplex across the ring. Becky left to cheers while putting Lacey's hat on her head. When she got to the top of the ramp, Lynch kicked the hat. That was it.
Analysis: It was fine as a back and forth segment to build to their match at Stomping Grounds. What Evans said about being in the US Marines was true, but it's not something WWE has mentioned much because she's a heel. Evans has a lot of pressure on her going into Stomping Grounds because it's her second singles PPV match and the first match with Lynch was nothing special. It needs to be better this time.
There was a shot of the tunnel area near the locker room with The Revival walking backstage with the Raw Tag Team Titles in their hands. They walked into Shane McMahon's private VIP Lounge where Shane was with Drew McIntyre along with some food and champagne.
Baron Corbin was interviewed by Charly Caruso in the interview area. Caruso pointed out that Elias is no longer interested in being the referee at Stomping Grounds. Corbin said that Elias was his pick, but he thinks he has somebody else in mind and he'll reveal that person on a special edition of the Sami and Kevin Show. Seth Rollins showed up with a chair to attack the back of Corbin. Rollins told Corbin he would offer him a seat, but he has more work to do.
The Viking Raiders duo of Ivar and Erik were breathing heavy backstage because they were up next.
Analysis: They have been off TV for over a month, so it's good to see them back in action.
(Commercial)
Daniel Bryan and Rowan appeared on the stage in their street clothes with the Smackdown Tag Team Titles on their shoulders. They stood on the stage as Bryan said that he understood why the McMahon Family needed to bring him here as a Wild Card because this place sucks. Bryan said that he was referring to Raw and Los Angeles. Bryan ripped on LA for their smog, plus the ignorant and impotent people. Bryan said that he will excite them and he is going to destroy the Universal Champion Seth Rollins and prove that one half of the Planet's Tag Team Champions are better than the entire Raw roster. Bryan said that they will show us why they are the best tag team in WWE history. Bryan: "Prepare to be excited."
The Viking Raiders made their entrance, they stared at Bryan and Rowan on their way to the ring and went into the ring to face two unknown guys.
The Viking Raiders (Erik and Ivar) vs. Russ and Randy Taylor
Erik with a dropkick followed by an overhead suplex. Ivar tagged in and hit a springboard clothesline while Erik held the guy. Erik launched a guy into air leading to Ivar hitting a Powerslam for the Viking Experience double team move. That led to the pinfall after one minute.
Winners by pinfall: The Viking Raiders
Analysis: 1/2* A simple squash win to put over The Viking Raiders in dominant fashion. They need a feud soon.
There was a shot of the crowd where R-Truth and Carmella were shown in costumes. The midcard wrestlers ran to the ring to try to go after R-Truth, who was the 24/7 Champion. Truth went under the ring, the dumb wrestlers tried to grab him and they ended up pulling Titus O'Neil out from under the ring. Truth and Carmella went into the crowd with the other wrestlers going after them.
Kevin Owens and Sami Zayn were shown talking to Baron Corbin in the Gorilla Position behind the curtain. KO's music hit as Owens and Zayn made their entrance. Owens is from Smackdown while Zayn is from Raw, but it's not like it matters.
This week on Smackdown: Bayley is a guest on Alexa Bliss' "Moment of Bliss" talk show and Dolph Ziggler will face Xavier Woods.
(Commercial)
There was a shot of Shane McMahon's VIP locker room with Drew McIntyre and The Revival in there. Heath Slater walked into the room. The audio wasn't working right away, so Cole was talking over them. Slater mentioned having kids, so he asked Shane if he could get a raise on his contract. The Revival laughed about it. Shane said he has kids too. Shane told Heath no and Shane said that he walked in here like a man, so he'll let him walk out of here like a man. When Slater left the room, Shane nodded at Drew, so Drew left the room. When they were outside the room, Drew teased giving Heath some money, then he dropped the money and when Heath tried to pick it up, Drew beat up Slater. The Revival and Shane told Drew that was enough. What was funny is when they went back into the room, Dawson picked up some of the money and put the money in his pocket. Wilder also put some money in his pocket as well.
Analysis: That was really funny by The Revival with the money. I don't know what their future is in WWE, but they are finally being booked well.
The Sami and Kevin Show
Kevin Owens and Sami Zayn were seated on leather chairs in the ring with a black carpet in the ring. There was not much of a set, so Owens ripped on the guys in the back. Owens read a cue card listing Baron Corbin's accomplishments. The funny thing about that is when Owens read a word like WrestleMania he paused after "Wrestle" then flipped the card and said "Mania" as if he didn't know what it was. KO rules. Anyway, Corbin made his entrance.
Sami Zayn said that he's not going to be the referee in the Stomping Grounds match due to Seth Rollins attacking him last week. Owens said he was also withdrawing his name as the referee at Stomping Grounds. Zayn asked Corbin who he picked as the referee.
Corbin claimed that he had a lot of options as the special guest referee. Corbin said that he picked somebody who was born to count one…two…three…he picked EC3.
EC3 made his entrance on the stage with a referee shirt. Seth Rollins showed up with a chair shot to the back. Rollins beat up EC3 repeatedly with the steel chair. Corbin complained about Rollins taking away another opportunity of an up-and-coming superstar.
The New Day trio of WWE Champion Kofi Kingston, Big E and Xavier Woods. Zayn said that they are not invited guests on the talk show and they are not Wild Cards on Raw. Owens told them to go away.
Kingston said that he's the WWE Champion, so what that means is he goes where he wants and when he wants. Kingston said that he's going to bring his boys with him since that's what the fans want. Owens told Kingston that he should be worried because if it's not Dolph Ziggler that takes the WWE Title from him then it will be Owens. Kingston reminded Owens that he beat KO at Money in the Bank. Kingston said as far as Dolph Ziggler is concerned, he's got him in a Steel Cage at Stomping Grounds. Kingston said that after it's over, the referee will tell us Kofi is…say it all together…the WWE World Heavyweight Champion.
Corbin suggested that the three of them in the ring give New Day a beating in the ring. Woods said that is a challenge, but only if they had a WWE official to sanction this match. Big E asked about a referee and they pointed out EC3 still knocked out on the stage. The fans chanted "EC3" and they had him nod his head. They put a microphone to EC3's mouth and Kingston said, in a whiny voice, that the six-man tag team match will be right now.
Analysis: It was a typical WWE talk show segment where it led right to a match. I liked how Zayn mentioned that the New Day guys were not part of the Wild Card Rule and then Kofi made a joke of it saying he can go where he wants as WWE Champion. Why have the rule in the first place? It's not like WWE is going to answer that for us. They just do things without trying to explain things. Anyway, it was obvious that the six-man tag team match was coming as soon as New Day showed up. As for EC3, I feel bad for him continually getting booked like a joke, but I did laugh at the Weekend at Bernie's style promo by New Day at the end of it.
(Commercial)
AJ Styles was shown backstage talking to a WWE Medical guy, who was likely an indy wrestler. Styles has been out with a back injury for about a month. AJ's buddies Luke Gallows and Karl Anderson showed up with white jackets. Styles said that three years ago, Gallows and Anderson made their debut in WWE here in LA. Styles talked about doing well in Japan, then went over their WWE careers saying they had some great matches here while naming other teams and saying The Usos were the best team in WWE. Styles said that they got too comfortable here. Styles asked when they last won a match and have they been on TV? Styles said that he missed the old Gallows and Anderson and wanted them to get serious, so Gallows and Anderson were fired up. Gallows and Anderson said tonight they have a match with The Usos, so we'll see how serious they get against the so-called best tag team in WWE.
Analysis: That was a good segment. I would like to see Gallows and Anderson in a bigger role because they haven't done much in a long time, so using their buddy Styles to motivate them is a good move.
It was mentioned that Zayn and Owens will face New Day at Stomping Grounds.
Two out of the Three Falls Match: Sami Zayn, Kevin Owens and Baron Corbin vs. The New Day's Kofi Kingston, Xavier Woods and Big E
Woods with a spinning elbow to the face of Zayn for a two count. It was a regular WWE referee (Rod Zapata) in the ring by the way, not EC3. Owens tagged in for some quick moves on Woods and Corbin was next in the ring with a hard punch to the face of Woods. Owens tagged in with a senton attack, but Woods got the knees up to block and Zayn tagged in to try to prevent a tag. Woods got a ROLLUP OF DEATH~! on Zayn for the first pinfall about four minutes into it.
New Day leads 1-0
Analysis: The two out of three falls stipulation was not established very well before the match. When Woods pinned Zayn I thought it was it, but it was just the first fall. WWE could have explained that better.
(Commercial)
The match continued with New Day in control with Big E as the face in peril. Owens with a senton splash on Big E for a two count. Zayn worked over Big E with punches, Big E tried to fight out of the corner and Big E dumped Zayn out of the ring. Owens went back into the ring with a superkick on Big E. Corbin tagged back in with a hard whip that sent Big E into the turnbuckle. Owens worked over Big E with punches, then he charged, Big E moved and Owens went shoulder first into the ring post. Big E with a side belly to belly suplex on Owens. Kingston got the hot tag with a dropkick on Corbin, boots to the face and Kingston went up top with a frog splash cross body block for two on Corbin. Kingston hit a Boom Drop double leg drop on Corbin as the crowd was fired up in their support for Kingston. Corbin came back with the Deep Six Slam as New Day made the save. Owens and Zayn cleared the ring. Corbin with a clothesline, Kingston moved and Corbin hit Zayn by accident. Owens argued with Corbin and they shoved eachother. Owens with a superkick on Corbin. Owens and Zayn left Corbin alone in the ring. Kingston hit the Trouble in Paradise on Corbin for the pinfall win after 12 minutes.
Winners by pinfall: The New Day (2-0)
Analysis: *** Good tag team action with the heel team falling apart to continue the story of Corbin having no friends. I liked the way it was booked. Just because guys are heels, doesn't mean they always have to get along. Kingston looked impressive in getting the win although Corbin was hurt by taking a pin right before his Universal Title shot on Sunday. Announcing this as a 2/3 Falls match wasn't really necessary.
Nikki Cross was shown in the locker room. Alexa Bliss walked up to her with a coffee mug and there was a note in there saying that they will get a Women's Tag Team Title match. Bliss had a line about being Smackdown Women's Champion and a Women's Tag Team Champion while knocking Bayley by suggesting Bayley wasn't good to fans. Nikki was excited about her first title shot. Bliss suggested that Nikki try decaf next time.
Analysis: They have a unique friendship with Alexa clearly using Nikki to her advantage and one day when Nikki figures it out, she will kick Alexa's ass. A slow build is a good idea.
Paul Heyman was shown backstage getting ready for a promo up next.
(Commercial)
Let's Hear From Paul Heyman
Paul Heyman was in the ring saying that he was not comfortable being out there with Seth Rollins smashing people with a steel chair all night long. Heyman said that he's not a physical threat. Heyman said he won't be the special guest referee this Sunday at Stomping Grounds. Heyman claimed that you had to be a dumbass to be the special guest referee because the moment you accept it, you'll be on the receiving end of a beating from Seth Rollins with a steel chair. Heyman asked what do Los Angeles Lakers have in common with Seth Rollins? Heyman said that they traded away their balls. Heyman said that the Lakers traded their balls so LeBron James can disappoint the city and Rollins traded his balls because that was the only way he can face Brock Lesnar.
Heyman said that Lesnar knows how to swing a steel chair himself. Heyman said that if Seth Rollins has a match tonight and he has a formidable opponent like Daniel Bryan (which he does) then maybe Brock Lesnar is here tonight too. Then again…maybe not. Heyman said maybe Sunday, maybe next Monday…he doesn't know and the fans don't know, but most importantly, Seth Rollins doesn't know. Heyman dropped the microphone to end it.
Analysis: This was another reminder of the Money in the Bank situation where they continue to tease the fans that Lesnar can cash in on Rollins at any time. They don't have to tell us when it will be, so Heyman was right to make the point that you never really know.
Baron Corbin was shown talking to Eric Young backstage. Corbin said that it could help his career and Young said he would think about it. They shook hands. When Young was walking backstage. Seth Rollins walked up to him and Young said he was turning down the offer. Rollins said he knew that Young wouldn't do anything to compromise their friendship. Rollins walked away, but then Seth hit Young in the back with the steel chair. With Young on the floor, Rollins hit him repeatedly in the back with the chair.
Analysis: Poor EY as Rollins continues his reign of terror although this made him look like a jerk since EY did nothing to him. Then again, it's kind of like the "Stone Cold" babyface thing where you don't trust anybody.
The Usos did a promo in a darkened hallway. They welcomed Gallows and Anderson to the Uso Penitentiary for their tag team match up next.
(Commercial)
The Usos made their entrance for their tag team match. Luke Gallows and Karl Anderson entered as the opponents.
The Usos (Jimmy and Jey Uso) vs. Luke Gallows and Karl Anderson
Gallows started with Jey, Gallows punched Jimmy off the apron and Anderson tagged in with a Boot of Doom double team move on Jey for a two count. AJ Styles was shown watching on a TV backstage. Anderson with a clothesline on Jey. Gallows tagged in, they teased the Magic Killer, but Jimmy went back into the ring with a superkick on Anderson. Jey with a superkick on Gallows. The Usos hit a double team superkick on Gallows and one of the Usos covered Gallows for the pinfall win. AJ Styles was shown backstage looking frustrated about the loss. It went about four minutes.
Winners by pinfall: The Usos
Analysis: *1/2 It was fine for a quick match. The Gallows and Anderson team were in control for a few minutes, Anderson wasted time and The Usos came back to win. At least Gallows and Anderson will have a storyline with Styles soon just based on what they did this week.
The Shane McMahon VIP party was shown again with McIntyre and The Revival hanging out with Shane. Roman Reigns was shown walking backstage because he's up next.
(Commercial)
There was a promo from Hulk Hogan's Twitter (he blocked me many years ago) where he was supporting the US Women's World Cup team. They plugged the Women's World Cup on Fox Sports 1 (FS1), so it was just a way to mention their buddies at Fox Sports, who are airing Smackdown in October.
Let's Hear from Roman Reigns
Roman Reigns made his entrance as we neared the top of the third hour. Good pop for him. As Reigns entered the ring, a video package was shown of Shane McMahon beating Reigns at Super Showdown thanks to an assist from Drew McIntyre. That was nearly two weeks ago.
Reigns said that he's not going to make excuses about Super Showdown. Reigns said that making excuses doesn't entertain you, but Reigns kicking ass does entertain us and the fans cheered. Reigns said he wanted Shane to do something on his own for once. What about when Shane was a face and he wrestled on his own many times? I guess that's ignored.
Shane McMahon appeared on the video screen from his VIP party. Shane made Mike Rome give him the proper "best in the world" introduction. Shane told Reigns he shouldn't be ashamed of losing to the Best in the World. Shane said that he was too hot and they call him "Mr. Fahrenheit." Shane told Roman he should be concerned when he faces Drew McIntyre this Sunday at Stomping Grounds. McIntyre said he's going to kick his ass and physically assault him until it becomes very comfortable. McIntyre said that his night will end when he physically disfigures him. McIntyre said that he wants Reigns to go home so that his kids are scared of what their father looks like. When Drew mentioned his family, Reigns left the ring, jumped the barricade and went backstage.
Reigns was shown walking backstage where he beat up Dawson and Wilder with punches. He whipped them into a wall as well as a bathroom. Reigns went into the room with Shane and Drew. Reigns pushed McIntyre into a wall. Reigns picked up McIntyre and slammed him through the table that had food on it. Shane McMahon ran away, then he went to ringside and Reigns jumped the barricade with a clothesline to knock Shane down. They went into the ring with Reigns dropping Shane with a Superman Punch. Renee said that when you talk about a man's family, this is what you get and Corbin said that Drew said it, not Shane. Guilty by association, I guess. When Shane slowly got back to his feet, Reigns hit him with a Spear. There was a small "Roman" chant.
Reigns: "Crawl to the back and tell Drew I'm gonna whip his ass on Sunday." Roman dropped the microphone and his music played to end it.
Analysis: I liked that segment with Reigns getting some revenge on the heels that deserved it. The heels have been booked too strong, so you need the faces to come back and kick some ass once in a while. This was booked well from start to finish.
The IIconics were shown walking backstage for their match up next.
(Commercial)
There was a replay of the previous segment with Reigns getting the upper hand on his rivals. The crowd was really into it.
Bayley, the Smackdown Women's Champion, was in the locker room talking to Naomi and Natalya. Charly Caruso walked in with a phone saying that there was a social media post about Bayley not taking a picture with a fan in a Nikki Cross shirt. Bayley denied it and left. Graves claimed that it must be true while Young didn't believe it.
Analysis: Bayley is another Smackdown superstar on the show, but the Wild Card Rule was not mentioned for her. Does it even matter? No.
The IIconics duo of Peyton Royce and Billie Kay made their entrance with a pre-match promo where they annoyed the crowd. They ripped on the LA Lakers by saying that Alexa Bliss is a former champion like LeBron James and his team with the Lakers didn't work out just like Alexa's team will fail. They did their iconic catchphrase to end it.
Analysis: That's the third Lakers joke. "Repetitiveness is my job." – Bart Simpson.
Alexa Bliss and Nikki Cross made their entrance. The match was about to begin, so Bayley went to the ring to watch the match to scout her Stomping Grounds opponent Alexa Bliss.
(Commercial)
Alexa Bliss and Nikki Cross were shown talking backstage. Cross said tonight, Bayley squashed her dreams and Bayle isn't who she says she is. Cross said that she will be in Alexa's corner at Stomping Grounds.
Analysis: There could be a title change, but Bliss is not on Smackdown…if that matters at this point.
Firefly Fun House with Bray Wyatt
Bray Wyatt was gardening in the Fun House. He said that people throughout your life will lie like your parents will say that the Earth is round, but they didn't travel all around the world. He mentioned dinosaurs and teachers don't know. Wyatt said he built this place for us so that we'll all be together and they showed all the puppets. Wyatt wanted all of you to join us here where the fun never has to end. Wyatt said that people worship what they fear, fear is power and follow the leader. They showed different clips of all the segments he has done so far while playing some of the "Muscle Man Dance" song. Wyatt was dressed as The Fiend with the mask on his face as kids said "follow the leader" repeatedly. He was transported out of the Firefly Fun House and that was it.
Analysis: That could be the end of Bray in the Firefly Fun House. It seemed like Wyatt saying "follow the leader" meant that he was going to come to Raw next week and the way the video ended, it showed him as if he was transported out of the Firefly Fun House. I just think they need to get him in the arena because the crowd is going to respond to him in a big away after all of these segments.
Daniel Bryan and Rowan were interviewed in the Gorilla Position backstage with Charly Caruso doing the interview. Bryan said that Rollins is not a better wrestler than him. Bryan said that Rollins may be the Beastslayer and a total badass with a chair in his hand, but he has never beaten Daniel Bryan, who stared into the camera with a serious look on his face.
Seth Rollins was shown walking backstage. Becky Lynch, his girlfriend, walked up to him. He held up the chair, she seemed impressed and walked away while Rollins went towards the ring.
(Commercial)
Daniel Bryan entered with his buddy Rowan with Cole noting that was Bryan's first match against Rollins in four years and that Seth has never beat Bryan. Bryan and Rowan are the Smackdown Tag Team Champions. Seth Rollins entered as they showed replays of Seth's recent chair attacks to show off his newfound aggressiveness.
Seth Rollins vs. Daniel Bryan (w/Rowan)
This is not for Seth's Universal Title. Bryan got some offense early, but Rollins made the comeback. Rollins hit a suicide dive on Bryan. Rollins went for another suicide dive and Rowan caught Rollins. Rowan gave Rollins the Iron Claw Slam on the apron for the disqualification about one minute into it.
Winner by disqualification: Seth Rollins
Analysis: There's no point in rating that because it was just an angle to build to the post-match angle.
After the match was over, Rowan and Bryan double teamed Rollins with Bryan hitting a running knee attack. The New Day trio made the save. Kevin Owens and Sami Zayn went to the ring to go after them. The Usos went down to ringside and so did The Revival. That led to a huge brawl, then The Usos hit dives over the top to take out the heels. Referees showed up to break it all up.
It was announced that the match will restart one on one with nobody allowed at ringside…and it will be after a break.
Analysis: It was a chaotic situation where it looked like they might set up a big tag team match, but it was just done to clear the ringside area to have a singles match.
(Commercial)
Seth Rollins vs. Daniel Bryan
This is not for Seth's Universal Title. There were about ten minutes left in the show. The action spilled to the floor with Bryan whipping Rollins into the steel steps. Bryan with two running dropkicks on Rollins against the turnbuckle. Bryan charged and Rollins exploded out of the corner with a clothesline. Rollins hit the Slingblade neckbreaker for a two count. They did a sequence where each guy got some nearfalls after trying different pinning combinations. Bryan with a forearm, Rollins went for an enziguri kick, but Bryan caught the foot and slapped on the Ankle Lock submission. When Rollins got near the ropes, Bryan turned it into a German Suplex that led to Rollins bumping under the bottom rope to the floor. Bryan with a running knee off the apron to send Rollins into the barricade. Bryan was set up on the top rope, Rollins went after him with a superplex attempt, but Bryan knocked him down with a headbutt. Rollins popped back up leading to a superplex into another move, but Bryan countered to the LeBell Lock submission. Rollins got near the ropes, Bryan bent back the right arm and Rollins got his foot on the bottom rope to break the submission attempt. That was well done. Bryan with the kicks to the chest followed by a roundhouse kick to the head. Bryan charged with a running knee, but Rollins caught him and hit a Buckle Bomb followed by a superkick for a two count. Rollins went up top, he jumped off with a Frog Splash and Bryan got the knees up to block. Rollins with a step-up enziguri followed by The Stomp for the pinfall win after eight minutes.
Winner by pinfall: Seth Rollins
Analysis: ***1/4 It was a very good match considering it was under ten minutes. It was full of action with good technical wrestling from both guys, I liked the counters they did, Bryan came close to winning a few times and in the end, Rollins won clean as he should have. Since WWE kept mentioning that Rollins has never beat Bryan, it was obvious that was the finish. It would have been nice if they had a 15-minute match, but I think that's something we might see later this year or another year where they have a feud with eachother because they work so well together. There's a lot of history between them from last decade before they were in WWE.
After the match, Rollins was on the stage celebrating with the Universal Title in his hands. Corbin showed up and hit Rollins in the back with the steel chair. Corbin hit Rollins two more times with the steel chair. Corbin sent Rollins into the ring and Corbin hit the End of Days slam on Rollins. Corbin stood over Rollins with the Universal Title in his hands and that was the end of Raw for this week. Graves asked who the special referee will be at Stomping Grounds. That was not announced, so it's a cliffhanger as Corbin continued to celebrate.
Analysis: I have no idea who the special guest referee is going to be at this point. Your guess is as good as mine. I'm also fine with not knowing because it adds more intrigue to the match. I don't expect Rollins to lose the Universal Title to Corbin either.
Three Stars of the Show
1. Seth Rollins
2. Daniel Bryan
3. Ricochet
The Scoreboard
7 out of 10
Last week: 5.5
2019 Average: 5.52 (Smackdown is 6.79)
Last 5 Weeks: 5.5, 5.5, 3.5, 6.5, 5
2019 High: 7.5 (January 14)
2019 Low: 3.5 (May 27)
Final Thoughts
This week's Raw gets a 7 out of 10.
That's my second highest score for Raw this year. The highest was January 14. Is it because I'm in a good mood? Maybe, but I was entertained by this show and I wasn't bored at all.
Raw was better than usual this week. There was more action in that first hour, the second hour dragged a bit and then they ended strong with that main event. I think even the non-wrestling segments were better than usual this week because they avoided some of the bad comedy stuff that hurts Raw. I thought Rollins and Reigns were booked well as the top faces seeking revenge. The matches were good with the Fatal 5-Way, the six-man tag team match and then the main event all hitting around the three-star level in my ratings. Some of the other matches were short.
It also seemed like there was a better effort in developing storylines for some of the midcard wrestlers. For example, AJ Styles giving a pep talk to Gallows and Anderson was nice to see. Yes, Gallows and Anderson lost, but at least they were featured and it will probably lead to more. I like seeing Nikki Cross get more time every week. Developing characters is what Raw needs to do.
They need to stop mentioning the Wild Card Rule because it was originally announced with only four wrestlers getting to be on the show, yet nearly every week they have more than four people. Why have the rule if you're going to ignore it? Just get rid of it and end the brand extension or call it something other than the Wild Card Rule, which gets ignored week after week.
The next WWE pay-per-view is Stomping Grounds, which is this Sunday, June 23 in Tacoma, WA. Here's what we know so far.
Universal Championship: Seth Rollins (c) vs. Baron Corbin
WWE Championship Steel Cage Match: Kofi Kingston (c) vs. Dolph Ziggler
Roman Reigns vs. Drew McIntyre
Raw Women's Championship: Becky Lynch (c) vs. Lacey Evans
Smackdown Women's Championship: Bayley (c) vs. Alexa Bliss
United States Championship: Samoa Joe (c) vs. Ricochet
Xavier Woods and Big E vs. Kevin Owens and Sami Zayn
—
You can contact me using any of the methods below. See ya next time for the Smackdown review. Thanks for reading.
John Canton
Email: mrjohncanton@gmail.com
Twitter: @johnreport