The John Report: The WWE Raw Deal 06/15/20 Review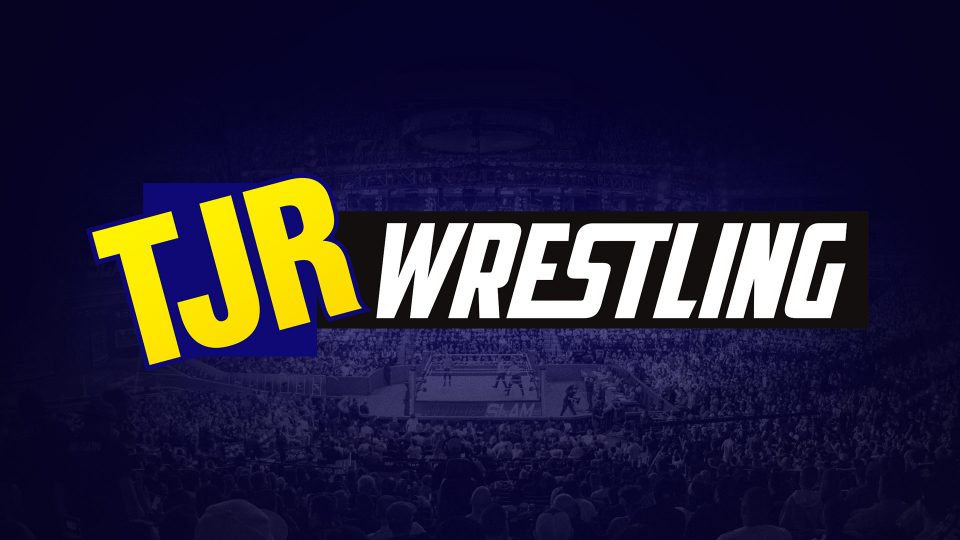 Welcome to the WWE Raw Deal review right here on TJRWrestling. This show is the follow up to Sunday's WWE Backlash pay-per-view, which I reviewed here. I didn't think it was a great show overall, but Randy Orton and Edge had a great match that was billed as "possibly" the "Greatest Wrestling Match Ever." I don't think it was better than Styles vs. Bryan on Smackdown last Friday, but both matches were outstanding overall. Unfortunately, Edge suffered a torn triceps when they taped the match over one week ago, so Edge already had surgery (confirmed by WWE) and will likely be out of action for the rest of the year. The next WWE pay-per-view event is Extreme Rules on July 19 on WWE Network.
It's also the first Raw since Bruce Prichard has taken over from Paul Heyman on Raw in terms of running the creative team under Vince McMahon, so we'll see if that leads to changes. Bruce is also still in charge of Smackdown (his job title is Executive Director) just as he has been since late last year. Everything still goes through Vince McMahon, as usual. Heyman is still with WWE as an on-screen performer, but he's not running Raw anymore. I have liked Heyman creatively in the past and I know he wanted to push younger talent here. However, I think Smackdown has been better than Raw post-WrestleMania aside from the major titles (McIntyre is much better than Strowman in terms booking and performance). That's just my opinion as somebody that reviews those shows in-depth week after week. I try to keep up with behind the scenes news, rumors and innuendo (shoutout Bruce's podcast), but I don't believe everything I read too. There are also dozens of television shows in my life that I watched where I never read anything about behind the scenes stuff or different writers. I know pro wrestling is different and I've been writing about this wacky business full time for 11 years and going back 20 years, but I think some fans are obsessed with behind the scenes so much that it hurts their enjoyment of what goes on in the ring. My main focus is to watch and react to what's on screen. If you focus too much on backstage stuff then you can't enjoy what's on TV as much, so let's keep that in mind instead of freaking out about behind the scenes stuff.
From the WWE Performance Center in Orlando, Florida, this is the Raw Deal for episode #1412 of Monday Night Raw. Follow me on Twitter @johnreport. Please visit TJRWrestling.net daily for our regular updates on the wrestling business featuring WWE news coverage, insightful columns from our team along with reviews about wrestling's past and present. Let's roll.
The Raw intro video aired. The WWE Performance Center was filled with some developmental wrestlers in the crowd along with some actual local fans (WWE called them friends and family on Tuesday) that were brought in to be part of the crowd. This Raw was taped earlier on Monday.
The announce team of Tom Phillips, Byron Saxton and Samoa Joe welcomed us to the show while hyping up what's coming up this week.
Let's Hear from Randy Orton
Randy Orton made his entrance to start the show wearing his ring gear and the black RKO vest that he likes to wear. The announcers talked about how Orton vs. Edge was the "Greatest Wrestling Match Ever" because of the phrase WWE used to promote the match. It was noted that Edge suffered a torn triceps injury that required surgery and they showed a picture that was gross.
Orton said that at Backlash, he humiliated and embarrassed Edge while writing the final chapter in his story of redemption. Orton said he gave Edge closure. Orton said when Edge returned at Royal Rumble, he knew Edge wouldn't be the competitor that he was back in the day and all he needed to do was let Randy help and trust him. Orton said he trusted Edge years ago when Edge saved Randy from his own self-destruction. Orton said he wasn't the winner at WrestleMania and he said he was victorious in the Greatest Wrestling Match Ever, which makes him the Greatest Wrestler Ever (I don't know about that) and he didn't need a WWE Title to prove it. Orton thanked Edge for helping Randy remember what it was like to be the Legend Killer. Orton said that Edge isn't there because Orton punted him in the head and Edge tore the tricep clean off the bone. Orton said he knew when it happened while claiming that he wanted Edge to suffer. Orton said he wanted to send Edge home to be a husband to Beth and a father to Lyric and Ruby. Orton spoke about how Edge was in the hospital while the doctors try to repair him. Orton said he heard that Edge will be cleared in July…of 2029, so maybe he'll see him in another nine years. That was some good heel work.
Christian showed up for the interruption. Christian is Edge's best friend and he was in street clothes as he got into the ring with The Viper.
Christian asked Randy what kind of man is he? Christian said that Randy thinks he's the Greatest Wrestler Ever, the Legend Killer and Christian said that Randy is cold, calculating and a son of a bitch. Christian told Orton he was wrong if he thinks his career is over. Christian said Edge won't quit and he doesn't get to end this story. Christian told Edge that he'll get closure on his own terms and he's coming back. Orton said he can't believe Christian is there and he said it has never been about Christian. Orton said that Christian is jealous of Edge. Orton said he can tell what Christian wants…one more match. Christian said absolutely not, he's there to defend his friend. Orton said that they can't accept that this was taken away from them before they could say goodbye. Orton said he knows that Christian isn't medically cleared to compete. Orton suggested tonight Christian vs. Orton in an unsanctioned match. Orton asked: "What do you say?" Christian said nothing. Orton said that offer expires by the end of the night and Orton said that if Christian doesn't accept then that means that Christian is nothing more than a coward. Loud "ooohhh" reaction by the crowd. Orton left while Christian was left to think about it.
Analysis: There were rumors earlier on Monday about Christian being on Raw and having another match, so here we are. It was good to see him on Raw for the second week in a row as he got in Orton's face to call him a "son of a bitch" for what Orton did. Christian hasn't wrestled since 2014 due to concussions forcing him to retire. I thought Orton's promo was great as he spoke confidently about his victory over Edge and showed no remorse for Edge dealing with an injury. I think this year has seen Orton deliver the best promos of his career, likely in part to how well he has worked with Edge, but also just the experience of being a WWE superstar for a long time. They set this up well for a showdown later in the night.
Angel Garza and Zelina Vega were interviewed backstage with Charly Caruso, who likes to flirt with Garza. Vega said that Garza didn't cost Andrade at Backlash. Garza said he was trying to help Andrade and he said he knows Andrade will get over it. Garza said they feel for Andrade while they feel for Kevin Owens. Vega said that Garza will prove that Kevin Owens is inferior. Garza asked for a special interview after he wins. Andrade walked into the scene and shook Garza's hands while adding that he hopes Garza beat Owens. Andrade said that if Garza doesn't win, Andrade hopes he gets over the disappointment. Garza and Vega were surprised by that.
Kevin Owens vs. Angel Garza is next as the first match on Raw.
(Commercial)
Kevin Owens made his entrance first followed by Angel Garza with Zelina Vega. They have had issues for the last three weeks after Garza pinned Owens after Garza attacked him before a match.
Kevin Owens vs. Angel Garza (w/Zelina Vega)
Owens avoided a running dropkick and worked him over with a hard chop to the chest. Andrade's music hit as he walked out to ringside in a suit with Vega looking confused by it. Owens went after Garza with more punches and chops. Owens pulled over Garza's pants to reveal the tights and tossed the pants at Garza. Owens sent Garza into the top turnbuckle leading to Garza bumping off the apron to the floor. Andrade argued with Garza at ringside, so Vega said she was sick of this and she walked to the back.
(Commercial)
The match continued without Vega at ringside and Garza hit a running dropkick to the knee of Owens. Garza charged at Owens, who moved, so Garza hit the turnbuckle. Owens with chops to the chest leading to a charge, but Garza moved and hit a kick to the head. Garza went up top and connected with a missile dropkick for two. Garza wrenched on the right leg of Owens since Owens has been selling that injury for the last month. Owens with a headbutt, Owens ran the ropes, Andrade grabbed the foot and the referee never saw it. The referee looked at Andrade, Garza told the referee to pay attention and Owens hit a Stone Cold Stunner on Garza for the pinfall win after nine minutes.
Winner by pinfall: Kevin Owens
Analysis: **1/4 It was a solid match with Owens getting his win back after Garza beat him a few weeks ago. Garza losing because of Andrade on the apron is similar to what happened to Andrade against Crews at Backlash. It was more about the story than the match.
Post match, Owens went to the back while Andrade went into the ring with Garza and Zelina Vega went back into the ring. Vega told them that was enough of this. Vega said that they need to stop fighting against eachother and start fighting together. Vega didn't have a microphone, but it was easy to hear her. The guys looked at eachother and left on opposite sides of the ring.
Analysis: The issues continue between Andrade and Garza. I don't know if they are going to split up this grouping or if they'll come back stronger than ever. Since there has been a change in the creative team, perhaps there will be that split.
They showed highlights of Drew McIntyre beating Bobby Lashley at Backlash to retain the WWE Title. I thought it was a very good match with a poor finish as Lana went on the apron, Lashley was distracted, Drew hit a headbutt and Claymore Kick to pin Lashley to win.
Bobby Lashley was standing backstage with MVP, who was in a suit. MVP talked to Bobby saying that moving forward, he'll give Bobby everything he promised him. Sarah Schreiber tried to do an interview, MVP went to dismiss her and Lashley said they were strategizing over their tag team match later. MVP said that Lashley was cheated out of that WWE Championship celebration he was supposed to have and MVP said they would address that right now.
(Commercial)
Let's Hear from Bobby Lashley and MVP
Bobby Lashley made his entrance with his buddy MVP. Lashley was in his ring gear without a shirt while MVP was in a suit. They are scheduled to face Drew McIntyre and R-Truth later on Raw.
MVP said that last night at Backlash after 13 years, Lashley should be your WWE Champion, but he had his night ruined. MVP said that Drew McIntyre had the unmitigated gall to capitalized on the situation. MVP complained about Lana wanting attention and said that it is Lana's fault the WWE Championship isn't around Bobby's waist right now. MVP said that McIntyre should have given Lashley a rematch on the spot. Lashley noted that Lana was told that she wasn't supposed to be at ringside.
Lana showed up wearing a tight black dress that was very short. She's a gorgeous woman, no doubt that. Lana noted that it was Bobby's idea to ban her from ringside. Lana went into the ring saying she put everything for her Bobby. Lana said she helps his career, she made her hair brown because of him and she got a divorce for him. Lana said that MVP was the problem and MVP called her the problem. MVP said that before he showed up, Lashley wasn't even around the WWE Title. Lana told MVP to talk to her with respect. Lana said that MVP was the problem. Lana said they were on the hot streak. Lashley asked Lana when was the last time she laced up the boots and said all she does is get likes on social media. Lashley said that Lana ruined everything and he said that he hated her broadcasting their personal life just because she wants to become famous. Lana said that if she wanted to use her sex life to get famous she should have slept with somebody more famous than him and said maybe Drew. Lashley to Lana: "I want a divorce." Lana was shocked by that as Lashley left with MVP. Lana was sad in the ring with the announcers laughing about how it would be Lana's second divorce in eight months.
Analysis: It was obvious that this angle was heading in that direction. This was a long-term story that failed miserably with Lashley and Lana as a couple, so it's the right time to pull the plug on this angle. Lashley's pairing with MVP has worked very well for both guys, so having Bobby get free of Lana will be the best thing for him. Lana has never been pushed that much as a wrestler, but maybe this is a sign that she'll be utilized in the ring more. I don't know if they will pair her with another wrestler or if real-life husband Rusev will come back after being released in April because his contract was up soon. Lana re-signed with WWE for five years late last year.
Also since Lana mentioned Drew, he had a good tweet reply.
First of all, I'm married. Second, I'd rather crawl through a mile of sewage with open wounds than entertain the thought of you….Stay in your lane #WWERaw

— Drew McIntyre (@DMcIntyreWWE) June 16, 2020
There were highlights of the Street Profits and Viking Raiders rivalry over the last two months with sports competitions that has seen them match up evenly in this "anything you can do, we can do better" storyline. That led to a comedic pre-taped battle between the teams.
The Street Profits, who are the Raw Tag Team Champions, and Viking Raiders were interviewed by Sarah Schreiber backstage. Montez Ford said that they had to face a common enemy – ninjas. They assembled as the Viking Profits and Angelo Dawkins thought they should have action figures and an animated series. Akira Tozawa showed up dressed as a ninja along with masked wrestlers and Tozawa said "sequel" to them. That led to the big man that's 7'3" to show up beside Tozawa. Erik wanted to fight, but the others held him back. Tozawa laughed about it. Montez Ford said he had an idea.
https://www.instagram.com/p/B46J_XUBwzA/
Analysis: The big man's name is Jordan Omogbehin although they haven't confirmed that as his character name in WWE. Just to show you how big he is, here's Jordan beside WWE Hall of Famers Kevin Nash (who was legit 7'0" in his prime) and Scott Hall, who is also a taller guy. The image above is from November 2019 when Nash and Hall did some guest coaching at the WWE Performance Center. The gimmick for Tozawa is very cheesy, but at least it gets him on TV. That's a positive. I try to be positive here!
(Commercial)
The Street Profits duo of Montez Ford and Angelo Dawkins made their entrance. They are the Raw Tag Team Champions. They went into the crowd to dance with some of the wrestlers including Rick Bugez, Kayden Carter, Kacy Catanzaro, Simone Johnson (The Rock's daughter) and others. The Viking Raiders duo of Erik and Ivar entered to join the champs in the ring.
Akira Tozawa was on the opposite side of the ring with three masked ninjas and the big guy Jordan at ringside.
Montez Ford, Angelo Dawkins, Erik and Ivar vs. Akira Tozawa and Three Ninjas
Erik with double knees on Ninja 1, Dawkins with a Spear, Ford with a dropkick and Ivar slammed Ford onto a ninja. Dawkins and Erik with slams. Ford hit a Frog Splash off the top on a ninja and Ivar hit a splash off the top on another ninja. Ford covered for the pinfall win after one minute.
Winners by pinfall: Montez Ford, Angelo Dawkins, Erik and Ivar
Analysis: 1/4* A squash win to put over the faces over the ninja guys.
Post match, Tozawa and the Big Ninja were in the ring. They did not have a name for the Big Ninja guy. Big Show made his entrance for his first appearance in two months since he put over Drew McIntyre after WrestleMania.
Show went into the ring, he beat up the small ninjas easily and hit a Chokeslam to a ninja. Show also hit a KO Punch on another ninja. While that was going on, Tozawa and Big Ninja left the ring to avoid an altercation. Big Show's music played to end it.
Analysis: They are obviously building to a showdown between Big Show against another giant in the Big Ninja, who doesn't have an official TV name as of now. I don't know much about the new big man, but Big Show obviously has a lot of experience and can help the younger guy out. Is this going to be some great angle? Probably not. However, it's important to see what WWE has in Jordan although maybe NXT would have been a better choice.
Seth Rollins was shown walking backstage in a suit as Charly Caruso asked him about Dominick Mysterio on Raw. Rollins said that against his father's wishes, Dominick is there and that makes Seth happy. Seth said he needs Dominick there because he has a message for him and his father, a living legend Rey Mysterio. Rollins left.
This Wednesday on NXT, Adam Cole responds to the people eyeing his NXT Title. Also, Shotzi Blackheart and Tegan Nox challenge Sasha Banks and Bayley for the Women's Tag Team Championships. That should be fun.
(Commercial)
They showed a replay of Randy Orton's challenge against Christian earlier in the night.
Christian was shown in a room talking on the phone. He said he knew all the risks, but he didn't know what he was going to do.
The announcers summed it up by noting that WWE wouldn't be held liable if Christian competed in an Unsanctioned Match. That's why Randy Orton challenged him to that kind of match.
A clip was shown of Seth Rollins attacking Rey Mysterio's eye last month to injure him and threaten Rey's career.
Let's Hear from Seth Rollins
Seth Rollins made his entrance alone in a suit along with the black glove on his right hand. Rick Bugez went up against the plexiglass and Rollins put his hand against the glass. Bugez is a fun guy that's very good at air guitar. Google it. No disciples with Rollins this week as Seth got into the ring for a promo.
Rollins said that last week he kindly invited Rey Mysterio to come to Raw. Rollins noted that Rey wasn't medically cleared, but he wanted to have a peaceful conversation with him. Rollins said that Mysterio is a hero, Rey sacrificed himself for the future of Raw and that is the truth. Rollins said that sadly, Mysterio declined the invitation and have a conversation with Seth. Rollins noted that fortunately, Rey's son Dominick has made his way here on behalf of the Mysterio family.
Rey Mysterio was shown on screen via satellite. Mysterio said that he didn't know Dominick was going to Raw until it was too late. Mysterio said that he couldn't stop Dominick and he knew what Seth was capable of. Rollins said he wants to help Dominick while adding that Dominick is part of the future of Raw and he's part of the greater good. Rollins said he wants to help Dominick and wants Rey to encourage Dominick to join Rollins, Murphy and Theory to fight for the greater good. Mysterio said that Dominick will never join Seth under any circumstance. Rollins said that Murphy and Theory are looking for Dominick and if Dominick is part of the problem then he will be sacrificed. Mysterio said if Seth or his goons touch Dominick then Rey will end Seth. Rollins said that he heard Rey while mentioning "eye for an eye" and said that Dominick is an adult (he's 23 years old even though Jerry Lawler was calling him a teenager on Raw last year when Rey was feuding with Brock Lesnar) that can make his own choices. Rollins said that Dominick can stay on the right side of history or he can make the choice that Rey made and become a sacrifice as well.
The camera showed that Dominick was at ringside and he hit Rollins with a clothesline to the back. Dominick with punches on Rollins and Dominick sent Rollins into the steel steps. Murphy and Theory went to ringside with Dominick sending Murphy out of the ring. Dominick avoided Murphy, Theory and Rollins and got behind the plexiglass. Dominick went to the backstage area while Rollins and friends were furious around the ring. Rey was shown on screen with a deep sigh of relief and he clapped about what happened.
Analysis: That was well done as a quick attack by Dominick where he managed to get away from a beating. Dominick is a trained wrestler although as far as I know he's not under a WWE deal yet, but that's likely just an official thing. As I said, Dominick is 23 years old and comes from a wrestling family, so it wouldn't surprise me if he's talented in the ring already. He moved very well out there. Rollins is tremendous as a heel as I have said many times in the past.
Bobby Lashley and MVP were backstage. R-Truth walked up to them with the 24/7 Title. R-Truth said he wanted to give his consoles, no condominiums and MVP said condolences, but Truth said that's not it even though it was. Truth said that Lashley got taken to Claymore Country, he didn't know where that was and Bobby must have been jet-lagged. Truth said that it was a Raw Deal, which means he is definitely the first star of the night. Anyway, Truth mentioned he was teaming with Drew McIntyre, Lashley mentioned Drew wasn't there and Truth took off.
Analysis: It was classic R-Truth comedy where he did something stupid. The gimmick makes me laugh and it has done so for many years. Thanks for saying Raw Deal!
This Friday on Smackdown, Bray Wyatt is back with the Firefly Fun House. Plus, Mandy Rose is the guest on Miz TV. I wonder if they will build to a Mandy vs. Sonya PPV match at Extreme Rules. That would make sense.
(Commercial)
There was another scene backstage with MVP and Lashley looking for R-Truth, who was hiding under an extra ring that was there. Drew McIntyre showed up with the WWE Championship on his shoulder. MVP said that Drew is a pretender while Lashley is the contender. Drew didn't agree with that. Drew said that MVP is all talk that is false promise after false promise. MVP said that 13 years since Lashley's last WWE Title shot and he helped Lashley get his title shot. MVP said that McIntyre should put the WWE Title on the line and the 24/7 Title on the line in their tag team match. Truth: "Yahtzee! Bingo! Sign us up." McIntyre wasn't a big fan of it, but then he agreed to Winner Take All and said that they are on. Lashley and MVP were happy about it as they left. McIntyre asked Truth what was wrong with him. Truth said he could be the "new Becky two belts" as Truth left and Drew was frustrated because Truth didn't understand.
Analysis: It's a unique way to make things more interesting for their tag team match. There were rumors that USA Network wanted WWE to use the 24/7 Title more, so maybe we'll see more of it, but then later in the show they removed the 24/7 Title from the match.
Liv Morgan entered for a tag team match with Natalya as the partner. The announcers talked about Natalya's behavior of late and her temper tantrums. The IIconics were up next as the opponents.
The IIconics (Peyton Royce and Billie Kay) vs. Liv Morgan and Natalya)
Natalya tagged in for her team and The IIconics took her down with Royce hitting a double foot stomp to the back leading to Kay getting a two count. Kay with a Northern Lights Suplex followed by an iconic elbow. Kay shoved Morgan in the face, Natalya got a rollup for two and Morgan got the tag. Morgan with a clothesline, a head slam into the mat and Morgan hit a missile dropkick off the middle ropes on Kay for two as Royce broke up the pin. Royce sent Natalya out of the ring. Morgan got a rollup and the referee made Royce get out of the ring, so he didn't count right away. Royce made a blind tag and The IIconics hit a double team slam off the shoulders for the pinfall win after three minutes.
Winners by pinfall: The IIconics (Peyton Royce and Billie Kay)
Analysis: * A short match to put over the regular tag team. The story was that Morgan had the match won if not for the referee being out of position. That led to The IIconics capitalizing for the win. Morgan getting pinned isn't good to see because I want her to get used better, but it's a case of wanting the team to get over. I'd rather see Natalya lose in that spot, but I can see why they did it as a long term story with Natalya getting mad at Morgan for losing. It's one of those situations where you want the regular team to beat the two singles wrestlers to build the team and that's certainly fine with me. I get it if people complain about Morgan getting beat because Morgan does have a bright future, but sometimes it's better to do it a different way to tell a story. There was a segment later that made this result make sense.
Peyton Royce and Billie Kay called out Bayley and Sasha Banks. Kay said that they knew they were watching. Royce said they knew that Bayley and Banks were on all three bands, so they challenged them to a championship match here on Raw. There was no reply. Kay said no reply for tonight, but they know somebody who knows somebody who knows somebody and somebody else that can make the match for next week. They said when they beat Banks and Bayley again it will be iconic. The IIconics left to end it.
Analysis: It sets up a title match for next week, which is fine with me. The Women's Tag Team Titles haven't been featured regularly in the last couple of months, but Banks and Bayley defending them on NXT this week as well as Raw next week is a nice way to feature the titles more.
Christian was shown in a room with Big Show going up to him talking to his buddy. Show said it's no coincidence that Randy is asking for an Unsanctioned Match. Show said he's doing it because he knows he could do anything he wants. Show called him "Jay" which is Christian's real name (Jay Reso). Show said he has known Randy for a long time and he can't remember the last time he has seen Randy this sadistic. Show said he can go home or he can go in the ring and shut his mouth. Show said that if Randy told him that he would erase that smile off his face with his fist. Christian said thanks and said he knew what he has to do. Christian left.
(Commercial)
There was a backstage scene with Natalya telling Liv Morgan she made rookie mistakes out there. Natalya told Morgan she lacks vision, she lacks discipline and she gets why Ruby Riott let Liv go. That led to Morgan walking away while Natalya complained about how she built this division brick by brick for a bunch of ingrates, but all she got out of it was humiliated. Lana showed up saying if you think you got it bad, she was supposed to be married to the WWE Champion and she got humiliated in front of the world. Lana said she was so sick and tired of everyone's shortcomings. Natalya said she gets it and knows exactly how she feels. They stared at eachother as the scene ended.
Analysis: It looks like the heel turn of Natalya is moving forward where she is the veteran of the women's division that doesn't like the current women that are disrespectful to her. Meanwhile, Lana is all alone, so maybe they can be a heel tag team or a partnership of some kind. I don't know exactly, but it's something for both. You can also have Liv want to get revenge for Natalya being mean to her, which will lead to Morgan beating Natalya in their feud.
Christian was on the Raw stage with Charly Caruso showing up for an interview. Christian said that Orton accused him of being jealous and trying to replace Edge while also calling Christian a coward. Christian said he's proud of his WWE career and everything he's accomplished and he has nothing to prove to Orton or anybody else. Christian said he won't be disrespected. Christian said if Orton wants to give him one more match and Christian accepts. Christian left while Caruso was shocked by it.
Apollo Crews was warming up backstage with MVP going up to saying he was proud of him. MVP told Crews there's a difference between a fighting champion and a smart champion. MVP said it's about fighting the right person at the right time for the right amount of money. MVP said Apollo beat Andrade and now he faces a formidable former US Champion in Shelton Benjamin. MVP spoke about how you can get burned out with too many title defenses and MVP said that as one of the greatest US Champions of all time, he could help Crews. Apollo said if he's not a fighting champion, then he's not a champion at all. MVP said the only way Crews will keep that US Title is if MVP is in his corner.
Analysis: A lot of talking and backstage segments on this show. There were three of them right there. All of them furthered storylines, so I don't mind that because they felt like they had a purpose.
(Commercial)
Charlotte Flair and Ric Flair were backstage with Ric asking his daughter what's next. Ric wondered if there was somebody that gets under her skin. Charlotte said that a lot of people get under her skin and she said she does what she wants. She said "WOO" as the answer. There wasn't much to that. Charlotte was on for about an hour of last week's show and barely on this week.
Apollo Crews entered as the US Champion. I miss his old theme song, but giving him something new is fine. They showed highlights of Crews beating Andrade on the Backlash Kickoff Show to retain the US Title with thanks to an assist from Kevin Owens, who prevented Angel Garza interfering. Shelton Benjamin entered as the challenger and as MVP mentioned, he's a former US Champion. Benjamin is part of Raw, but not featured that much. He has had some good matches on Main Event of late, which I watch sometimes.
Apollo Crews vs. Shelton Benjamin
Crews with a dropkick followed by a corner splash. Benjamin came back with a release German Suplex as MVP was shown watching backstage. Benjamin hit a running knee on Crews for a two count. They exchanged forearms, back elbow by Crews and an enziguri kick to the head after he avoided a kick by Benjamin. Crews with a standing moonsault for a two count. Benjamin countered a press slam into a rollup with feet on the ropes, but the referee saw it. Crews with the ROLLUP OF DEATH~! with the left hand on the ropes for leverage and Crews got the pinfall win after about two minutes.
Winner by pinfall: Apollo Crews
Post match, Crews celebrated while Joe said it was "beautiful" that Crews cheated to win. Joe is the heel announcer sometimes.
Analysis: * It was fun while it lasted with Crews blatantly cheating to win the match. There have been rumors of Crews going heel and with MVP possibly being associated with him, so that may be the plan.
There was also an exclusive Raw video with MVP telling Benjamin he can get him a shot at Crews for the US Title.
R-Truth was shown warming up backstage with Akira Tozawa and the ninjas walking up to him. Truth is the 24/7 Champion and there was a ninja in a referee shirt. Truth warned them to get back, he channeled his inner Jaden Smith (Karate Kid modern version) and they left probably because WWE Champion Drew McIntyre was there. McIntyre said what's done is done and he asked Truth if he understood the gravity of the situation. Drew said that they could lose everything. Truth said he understood and he knew what to do.
(Commercial)
There was a commercial for The Undertaker's "The Last Ride" documentary on WWE Network. The most recent episode was Chapter 4, which I reviewed here. The final episode is Chapter 5 airing this Sunday on WWE Network. I will review that too.
There was a video about Asuka's rivalry with Nia Jax that saw the two women have a double countout match at Backlash on Sunday night. That meant a rematch on Raw.
Asuka was interviewed backstage by Charly Caruso. Asuka did some ranting in Japanese along with "easy peasy" in there. Asuka said that Nia Jax started this fight and Asuka will finish it.
Drew McIntyre was shown standing around backstage. R-Truth went up to Truth saying he talked to the powers that be saying that the one and only title on the line in their tag team title match is the WWE Championship. McIntyre wasn't thrilled about it while adding that if Truth gets pinned then he loses his championship. Truth told Drew to believe in him. Truth said he lost his 24/7, 7/11 etc. championship many times and he didn't want to have that happen to Drew. McIntyre looked frustrated as Truth left.
Analysis: There was not much wrestling in hour two. It was only about five minutes.
(Commercial)
The Street Profits and Viking Raiders were backstage talking about their challenges. Big Show was wearing a Viking Raiders shirt and was given a Street Profits shirt. Show said he has enjoyed this rivalry, but he knows how to settle this series. Ivar suggested "Carpool Karaoke" and Show said "for the love of Beethoven, no Carpool Karaoke ever again." Show suggested a Raw Tag Team Title match for next week. They all said "we want the smoke" together and then Show said it while dancing to it. I'm surprised Show didn't plug his Netflix sitcom during this. I know people with kids that liked the show a lot.
Analysis: After nearly two months of skits, they finally set up a title match on Raw next week. There's not a lot of depth in the Raw tag team division, so I would expect this friendly rivalry to possibly be more personal as they continue with matches.
Bobby Lashley entered with tag team partner MVP. R-Truth entered with the 24/7 Championship and he did the "What's Up" song on his way to the ring with the crowd reacting to him with positivity, as usual. Truth has been doing that song for over ten years, I think. The man started in WWE 20 years ago. Truth doesn't age. Drew McIntyre was up next as the WWE Champion with Drew telling Truth to get his head in the game. The wrestlers stood in the ring for the championship introductions.
WWE Championship: Drew McIntyre and R-Truth vs. Bobby Lashley and Montel Vontavious Porter
Do you think anybody watching this thought that the WWE Champion would lose the title in a random tag team match on Raw? I doubt it. It's not WCW.
McIntyre was aggressive early with a headbutt and a clothesline. Lashley hit a two-handed chop to the threat leading to the heels focusing on McIntyre against the turnbuckle. Lashley with a running shoulder tackle on McIntyre. Boot to the face by McIntyre to MVP and a spinebuster to Lashley. McIntyre with a clothesline that sent Lashley out of the ring. McIntyre with a neckbreaker on MVP while Truth tagged himself in and McIntyre wasn't happy with that. MVP with an overhead belly to belly on Truth. Lashley tagged in and tossed Truth into the barricade leading to a break.
(Commercial)
The match continued with Lashley worked over Truth with a running shoulder tackle to the ribs and MVP hit a running kick to the face for a two count as McIntyre was frustrated on the apron. Truth avoided an attack and hit a jumping kick to the face. McIntyre got the hot tag against Lashley with two clotheslines, an overhead belly to belly and Lashley hit a back elbow. MVP got the tag, Drew with a belly to belly on Lashley and McIntyre knocked MVP off the apron. McIntyre sent MVP into the barricade. McIntyre went up top with a clothesline on MVP. McIntyre hit a Future Shock DDT for two as Lashley made the save. Lashley tossed Truth out of the ring and Truth gave Lashley a drop toe hold into the steel steps. MVP rollup on Drew for a one count. McIntyre hit a Claymore Kick on MVP, but then he decided to tag in Truth. McIntyre launched Truth off the top for a splash onto MVP and Truth pinned MVP to win the match for the team after about nine minutes.
Winners by pinfall: Drew McIntyre and R-Truth
Analysis: **1/2 It was a solid tag team match featuring four veterans that worked well together. McIntyre was intense, Truth had goofy moments and, in the end, Drew got the win for his team although he let Truth get the pinfall. There wasn't a doubt about who would win, but I like how it was booked. It's not a surprise that MVP was the one that got pinned. Lashley may remain in the title hunt.
Christian was taping up his wrists backstage with Ric Flair walking up to him. Ric told Christian he's not ready for this. Ric said that Orton is on top of his game, he's mean, he's sadistic and he wants to prove he's untouchable. Christian said he respected Ric and appreciated what he was trying to say. Ric told him his family will forgive him, don't get hurt and Christian replied saying he can't forgive Randy for what he said. Christian said he respects Ric and appreciated the advice, but then he left.
Analysis: The story of Christian getting advice from friends and fellow veteran wrestlers continue. I have liked the ongoing story during the show.
(Commercial)
There was a plug for the Raw Talk show after Raw with Drew McIntyre, R-Truth, Charlotte Flair and Big Show on WWE Network. It premiered after Raw and is on-demand now.
Let's Hear from Sasha Banks and Bayley
Sasha Banks and Bayley made their entrance in street clothes with the Women's Tag Team Titles while Bayley is also the Smackdown Women's Champion. It is also Bayley's birthday – she turned 31 on Monday. Happy birthday to her.
Bayley mentioned their win at Backlash as they successfully defended their Tag Team Titles while saying she was in the mood to celebrate. Bayley also said that it was her birthday and she had a birthday cake design on the back of her hair. Bayley said that on Wednesday, they're going to whoop on Tegan Nox and Shotzi Blackheart. Bayley said they'll be back on Smackdown to finish the week strong. Banks said she had a message for The IIconics saying she's the leader and Bayley is Bayley Dos Straps and then The IIconics showed up to interrupt.
Billie Kay said that nobody wanted another reading of their resumes. Peyton Royce said that everybody wants an answer to their challenge. Bayley pointed out that they lost at Backlash and Banks said maybe they feel special after winning a quick math tonight. Bayley said that the end result is the same and Banks said they are "The" team. Kay pointed out that they beat Banks and Bayley for those titles at last year's WrestleMania with Royce pointing out that the loss was so crushing that the champs had their own separate meltdowns. Royce and Kay joked about calling the "Wambulance" and thought they were funny. Royce slapped Banks in the face and Bayley complained that they tried to ruin her day. Bayley said that they accept the tag team title challenge for next Monday on Raw.
Analysis: This didn't seem like a necessary segment since Royce and Kay issued the challenge earlier. I like the four women as talkers, but they could have done this backstage or in a quicker fashion. Give some more time to another match on the show instead of doing this.
A replay was shown of Dominick Mysterio attacking Seth Rollins and then avoiding attacks from Murphy and Austin Theory.
Next week on Raw: Rey Mysterio returns.
Nia Jax made her entrance for her championship rematch. A pre-match promo from Jax was shown where she said Asuka had dumb luck at Backlash. Jax said Asuka can dance all she wants, but Jax will do a victory dance when she wins the Women's Championship. That match is next.
(Commercial)
Asuka made her entrance as the Raw Women's Champion. The women stood in the ring for the title match introductions. Somebody yelled "one fall" when ring announcer Mike Rome said it, so that was funny.
Raw Women's Championship: Asuka vs. Nia Jax
Jax was aggressive early with two clotheslines, but then Asuka went for an armbar. Jax went to the ropes, Asuka with a running hip attack attempt, Jax got a hold of her and Asuka choked Jax against the top rope to break free. Asuka worked over Jax with kicks to the legs and Jax punched Asuka in the face to knock her down. Asuka slapped on an armbar on the right arm, but Jax got to the ropes and left the ring. Asuka went for a sliding dropkick, but Jax avoided that and Jax hit a Powerbomb on the floor. Ouch.
(Commercial)
Asuka hit a running double knee attack to the face and a running knee strike for two. Asuka went to the turnbuckle where Jax met her with a forearm. Asuka went for a Powerbomb out of the corner, Jax fought it off so Asuka kicked Jax in the leg. Asuka hit a double stomp to the ribs for a two count. That was a cool spot. Jax came back with a Samoan Drop, but Asuka's foot was under the bottom rope to prevent a pin attempt. Jax shoved referee John Cone onto his ass, so Cone was about to DQ her and Asuka did the ROLLUP OF DEATH~! for the pinfall win after about nine minutes.
Winner by pinfall: Asuka
Analysis: **3/4 The ROLLUP OF DEATH~! strikes again. It's so deadly! I would have preferred a more decisive win for Asuka where she put an end to this rivalry, but WWE rarely books Jax like that. Asuka is so impressive especially as a babyface when she's selling moves for most of the match and then coming back with her unique offense. Asuka is probably the best opponent for Jax. I'm not a big Jax fan, but Asuka does work with her the best.
Post match, the announcers commented that maybe it was a quick count by referee John Cone after Jax shoved him. Asuka celebrated with her title. I thought Charlotte Flair would show up since she beat Asuka non-title last week, but there was no sign of Charlotte.
Randy Orton was standing backstage with Charly Caruso showing up for an interview. Randy asked if Charly thinks Christian is a legend, she said yes and Randy said he thinks Christian is a legend too. Randy said there are no rules or regulations while adding that the legend of Christian will be destroyed by the three most destructive letters in sports entertainment…RKO.
(Commercial)
Next week on Raw: Sasha Banks and Bayley defend the Women's Tag Team Titles against Peyton Royce and Billie Kay. Plus, The Street Profits defend the Raw Tag Team Titles against The Viking Raiders. Plus, Rey Mysterio is back as they mentioned earlier.
Christian entered for his first "match" in six years. Christian was in a black shirt, black jeans, black shoes and black wrist tape with a serious look on his face. Christian is 46 years old just like Edge and retired six years due to concussion issues. They don't say what the issue is on the show, but that's what it was.
Randy Orton made his entrance as the opponent. There were only a few minutes left in the show, so that told the audience that this wasn't going to be a long segment.
The introductions were about to happen when Ric Flair entered in a suit. Ric went up to Christian saying "no" and he said that he talked to Edge, who said this ain't cool. Ric told Christian to let it go. Christian told Ric he had to do this.
Unsanctioned Match: Randy Orton vs. Christian
Ric looked like he was leaving the ring as the bell rang, but then he gave Christian a low blow punch to the groin. Classic Ric Flair! The dirtiest player in the game! Woo! Ric walked to the back as Orton stood over a fallen Christian. Orton bounced off the ropes and hit The Punt to the face. Remember how Orton tweeted complaints about leg slapping? He does it very loudly doing The Punt. That's called social media trolling. There's also no contact when he does the move, but Christian sold it great. Anyway, Orton did a very slow pin to win the match after one minute. The match is unsanctioned, but there is still a referee there to count the pin.
Winner by pinfall: Randy Orton
Analysis: There's no need to rate this. It was about furthering the story of Orton as a vicious man that had no remorse for anybody.
After the match, Saxton asked: "What just happened?"
Orton told Christian that he was sorry and told him he shouldn't have come there. Orton said he didn't want to do this or want this to happen. Orton asked: "Why are you here?" There were two WWE Medical guys that were clearly indy wrestlers that had no idea what they were doing and they checked on Christian. There were two EMTs as well with a stretcher at ringside.
Orton told the medical guys to take care of Christian. Orton said he didn't want to do this and they go way back just like Orton and Edge. Orton said that he finished the last chapter of Edge's redemption and he didn't want to finish Christian, but he had to. Orton said this was Christian's fault because he interrupted Orton a couple of hours ago. Orton said he didn't want this to happen, but this is his livelihood and he can't let Christian interrupt or destroy him. Orton said if it's him or Christian then it will be Christian and Orton said he's so sorry. That was the end of Raw.
Analysis: I thought Randy was great here. He's a heel that is a mean guy all the time, but he's also got these mixed emotions where he felt bad about what he did. I think Randy is doing some of the best work of his career right now. It's been fun to watch.
This was some post-show footage that they showed as well.
Orton is back to doing his Legend Killer thing where he injures "legends" in WWE history and Big Show mentioned him on Raw Talk as you can see in the clip below, so Big Show may be next.
We also found out in the third hour of Raw that some WWE developmental wrestler that was in the crowd at tapings earlier in the month tested positive for Coronavirus recently. The tapings that were scheduled for Tuesday were pushed back to Wednesday so that WWE can test everybody properly. I'm surprised they haven't had more cases over the last three months. There was one a few months ago, but that person likely got it from hanging out with friends and they returned to work at WWE. Anyway, hopefully WWE does start testing people regularly now and that the entire crew can stay healthy.
Three Stars of the Show
R-Truth – Since he said "Raw Deal" on Raw that means he is automatically the first star. It doesn't matter what else happened. That's a rule.
Randy Orton
Christian
The Scoreboard
7 out of 10
Last week 6
2020 Average: 6.35
Final Thoughts
This show was pretty good with plenty of fun moments. There weren't any long matches, but I'm fine with shorter matches if it's an entertaining show. There was also a lot of talking in terms of promos in the ring and backstage segments. It didn't bother me, though. The good thing is that a lot of things they did built on the key angles of the show. There were things in hour one that led to hour two and three. It wasn't just match after match without meaning. There were more stories, plus more appearances from stars from the past like Ric Flair, Big Show and Christian. I think it's important to build to stars of the future, though, so they need to figure out the right balance.
I liked the show long storyline with Randy Orton continuing his vicious streak by setting up a match with Christian and then having a short "match" in the main event. Christian didn't even take a regular bump, but they managed to tell the story well with Orton hitting The Punt and Christian selling it as if he was knocked out. I think Orton is doing some of the best work of his career right now. It's been awesome to watch him get a lot of momentum as this crazy heel character. Christian did an excellent job as well.
Thank you R-Truth for saying "Raw Deal" during the show. Automatic star of the night for that!
The next WWE pay-per-view event is Extreme Rules on July 19 on WWE Network.
—
You can contact me using any of the methods below. Be safe and smart out there.
Thanks for reading.
John Canton
Email: mrjohncanton@gmail.com
Twitter: @johnreport
Personal Facebook and TJRWrestling on Facebook