The John Report: WWE Smackdown Live Review 02/14/17 (Wyatt vs. Cena vs. Styles)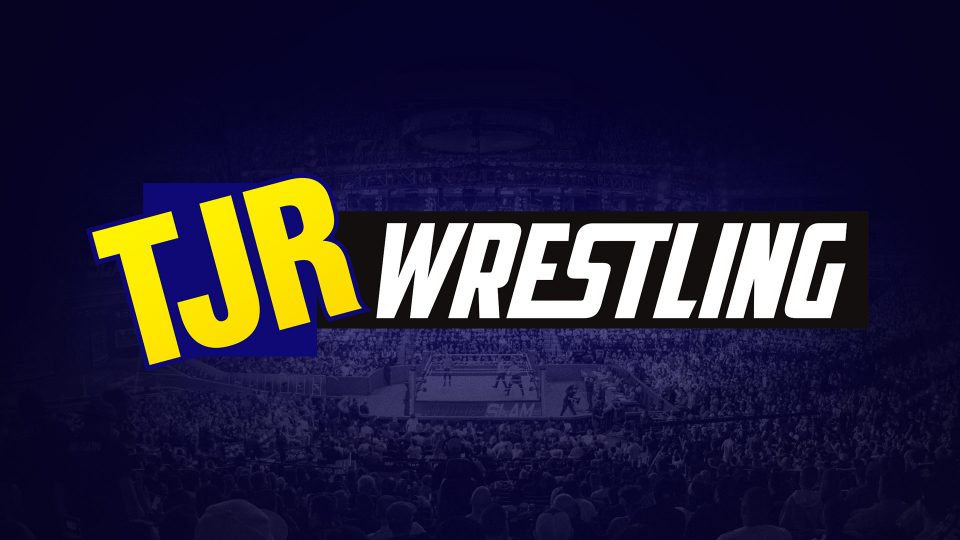 Live from Anaheim, California this is Smackdown Live for episode #913. Follow me on Twitter @johnreport.
The show began with a video package showing highlights from Sunday's Elimination Chamber event with Bray Wyatt leaving the show as the new WWE Champion.
Bray Wyatt Addresses the WWE Universe
The new WWE Champion Bray Wyatt made his entrance alone holding his lamp. The arena was darkened as the "fireflies" lit up the Honda Center with their cell phones. I've driven only Honda cars for about twenty years, so shout out to the building. I'm sure you care. Hey, I need to type some things while he slowly walks out there.
It was advertised that Wyatt will defend the WWE Title against John Cena later on Smackdown.
Wyatt was wearing the WWE Title around his waist as the crowd chanted "you deserve it" for him. There was a spotlight on him as he spoke about how "she said" this wouldn't be easy and they will try to steal your gift. Wyatt said that Sister Abigail always spoke the truth and so does he. He said that when he knew this day would come, he was not telling us a lie. Wyatt said that on this day at this moment in time, he can truly say that he has the whole damn world in his hands. The crowd cheered that.
Wyatt said that too much power can be a scary thing, but not for him, he said it can be scary for all of us. Wyatt yelled about how if you walk by his side he will lead you to paradise. If you stand in his way, you will burn in the fire. Wyatt: "Ladies and gentlemen, I would like to welcome you all to the Era of Wyatt!" Crowd cheered. Here comes John Cena.
Analysis: I think the "you deserve it" chant is done a bit too much by the WWE Universe, but it's cool. I like Bray and he does deserve it.
John Cena entered to a mixed reaction like usual. It's a loud reaction, of course. Cena went into the ring with a microphone in hand.
Cena noted that it was a very energetic crowd. Cena did a big introduction: "Ladies and gentlemen, your new WWE Champion Bray Wyatt." Cena mentioned that Wyatt has supporters and done his job in brainwashing them while noting the "you deserve it" chant. Fans chanted "you deserve it" again. Cena said that no man deserves anything; they earn every single inch they get. Wyatt laughed about it. Cena told Wyatt that the entire world is looking at that target on his shoulder (the WWE Title). Cena said that they have a match for the WWE Championship and everybody is excited about it, so he thinks they should have the match right now. Here comes AJ Styles.
Analysis: Poor John Cena the excitable man that thinks he's wrestling in the opening match. It's like he forgets that he's been wrestling in main event matches for 12 years. Sorry pal.
The great AJ Styles walked out with a microphone complaining about how Cena is wrong if he thinks he is getting a rematch before him. Styles said Cena can do line jumping at an airport, but then said that Cena has his own plane. Styles said this isn't about Cena, it's about AJ Styles. Styles pointed out that he beat Cena several times and he knows he can beat Wyatt. Styles stated that he wanted his one on one rematch for that championship right here, right now.
The Smackdown GM Daniel Bryan showed up. It was pretty obvious what was coming, but they might as well hype up the crowd with "yes" chants. They greeted Bryan with "yes" chants. Bryan congratulated Wyatt on winning the WWE Championship. Bryan pointed out that Cena is owed a rematch for the WWE Championship and AJ Styles is owed a rematch for the WWE Championship as well. Bryan said they promised the people of Anaheim a WWE Championship match, so the fans chanted "yes" for that. Bryan announced the obvious: John Cena vs. AJ Styles vs. Bray Wyatt for the WWE Championship later in the show.
Analysis: It's a big match that everybody saw coming when the three guys were out there. Typical WWE opening segment to set up a match.
The announce team of Mauro Ranallo, John Bradshaw Layfield, David Otunga and Tom "no talking during matches" Phillips welcomed us to the show.
Later in the show: Becky Lynch vs. Mickie James and new SD Women's Champion Naomi will be there.
American Alpha was shown backstage walking to the ring for a match.
(Commercial)
Dean Ambrose, the Intercontinental Champion, was shown walking backstage. He was yelling about Baron Corbin because he was looking for him after Corbin attacked him at Elimination Chamber.
American Alpha (Jason Jordan & Chad Gable) vs. The Ascension (Konnor & Viktor)
This is not for AA's Tag Team Titles. Normally that means the champs are going to lose, but not in this case.
Gable started with Viktor while JBL gave credit to AA for surviving the turmoil match at Elimination Chamber on Sunday. Gable did some grappling moves to frustrated Viktor. Gable did a waistlock takedown on Viktor followed by a side suplex. All four guys went into the ring as they brawled. The Ascension dumped American Alpha out of the ring. The AA boys went back in with double clotheslines off the top rope followed by clotheslines that sent Konnor and Viktor over the top to the floor.
(Commercial)
Back from break, Viktor had Gable grounded with a headlock. Hard whip into the corner by Viktor leading to Gable taking the bump sternum first. High knee to the face by Viktor earned two for Konnor, who was the legal man. Another headlock, this time by Konnor. Gable with an armbar on Konnor. Viktor got the tag and Gable rolled free to hot tag Jordan. Jordan knocked Konnor off the apron and tossed Viktor into the air. Jordan with an overhead Alphaplex on Konnor and an Alphaplex on Viktor as well. Gable tagged back in, the heels sent Jordan out of the ring and The Ascension did a double team slam on Gable for a two count. Good nearfall. Jordan back into the ring, he shoved Konnor out of the ring, avoided an attack by Viktor and Jordan hoisted up Vikor so that Gable could put him away with Grand Amplitude for the win. It went about ten minutes.
Winners by pinfall: American Alpha
Analysis: **1/2 It was good for the time given. A standard tag team match. Most American Alpha matches have Gable getting worked over for the majority of it, Jordan getting the hot tag, cleaning house and going to the finish from there. The Ascension have been booked better for a few weeks because it took ten minutes to put them away instead of a three minute match.
Post match, The Usos appeared on the screen. Jimmy wondered if AA were celebrating a few months ago when they injured Gable's knee or when The Usos laid them out at Elimination Chamber. Jey said next time they have goosebumps or their head is on a swivel because somebody is behind you, it's not paranoia, it's The Usos. After the promo, there was an awkward moment and The Usos music played. AA looked like they were ready to fight, but the music just stopped and it ended the segment. That was weird.
Analysis: A quick promo from The Usos to push the story that they are coming for American Alpha. I'm looking forward to those teams having a proper feud because they should have done it a few months ago.
James Ellsworth was backstage with Carmella with James wanting to take her out for Valentine's Day. She said let's just keep this professional. Ambrose showed up to them. Ambrose told Ellsworth that she's using him and to try online dating. Daniel Bryan showed up. Ambrose wondered if he could beat the crap out of Ellsworth right now. Bryan said they can make that work. Bryan and Ambrose left. Ellsworth wondered what happened while Carmella said it will give Ellsworth a chance to teach Ambrose a lesson.
Analysis: Fun segment.
Coming up: Becky Lynch vs. Mickie James.
(Commercial)
PLUG TIME: The Smackdown Live crew put on a very good Elimination Chamber event on Sunday night with Bray Wyatt ending the night as the new WWE Champion. Here's my Elimination Chamber review in case you missed it. I also wrote a column looking at the booking of Elimination Chamber as well as a look ahead to the potential WrestleMania lineup in an exclusive article for The Comeback. Please check that out also. You can also listen to the podcast I did with my pal Rey where we covered the entire Elimination Chamber PPV. For iTunes, just search "tjrwrestling" or "John Canton" and it should show up.
It was mentioned that Teddy Long will be a part of the WWE Hall of Fame class in 2017. JBL talked about how he rode a lot in the car with Teddy Long in the 1990s and that he loved him. The Hall of Fame is March 31 in Orlando.
James Ellsworth and Carmella were in the ring. Ellsworth did a big introduction for Carmella where he called her his "boo."
Dean Ambrose's music hit, but there was no sign of him. Baron Corbin emerged from the back with Ambrose as Corbin held his shirt. Ambrose looked like he was beat up. Corbin booted him in the ribs. They fought by the entrance area with Ambrose firing away with punches and a forearm to the face. Corbin picked up Ambrose and tossed him onto a table with a Deep Six slam. There were sparks flying when Ambrose landed. Referees helped Ambrose.
Analysis: It was an effective way of continuing their rivalry that was built up at Elimination Chamber on Sunday. Big move by Corbin showing off his power.
A clip aired from Elimination Chamber last Sunday when Natalya attacked Nikki Bella backstage. It led to powder landing on Maryse as well after Nikki bumped into her. Referees broke things up between the ladies.
Nikki was backstage with brother-in-law Daniel Bryan. Nikki wondered what Bryan wants her to do. Bryan said he had an idea as Natalya showed up. Natalya complained that Nikki gets what she wants because she is Cena's girlfriend and Bryan's sister-in-law. Nikki said that Natalya is the reason that Team Smackdown lost at Survivor Series. The women bickered some more. Natalya hit her with a forearm and Nikki punched her back. Security guys showed up to break it up. Bryan yelled about how they fight everywhere. Bryan said that they will have a Falls Count Anywhere match next week on Smackdown. The girls argued some more.
Analysis: That sounds like the blowoff match between the women, which makes sense. It's either going to be a clean win for Nikki or Maryse may show up to help Natalya due to Nikki bumping into her at Elimination Chamber. Remember, the WrestleMania rumor is Nikki/Cena vs. Maryse/Miz, so having Maryse cost Nikki would make sense.
Coming up later: Wyatt vs. Cena vs. Styles.
(Commercial)
A replay aired of Ambrose getting attacked by Corbin.
Corbin was interviewed backstage by Dasha Fuentes. He was frustrated that she asked him for an explanation of what happened. Corbin said he's not WWE Champion because of Dean Ambrose and now Ambrose is in the hospital because of Baron Corbin. He ended it by saying "enough said."
Analysis: His promos are basic and simple. Because of that, he's becoming a favorite mine because so many people talk too much to make a point.
Dolph Ziggler was interviewed backstage by Renee Young. Ziggler said that what he did to Kalisto and Crews was a wake up call for the younger generation. Ziggler said guys like that think they are there to replace him. Ziggler claimed that he's just getting started and a long way from down. Ziggler said that nobody steals the show like him, nobody steals his place and some people are about to be put in theirs.
Analysis: I like the heel version of Ziggler much better than the face version and that kind of promo is exactly what he needs to keep doing.
Becky Lynch made her entrance for a match at the top of hour two. Big ovation for her.
(Commercial)
The great Mickie James made her entrance. I like her gear since her return. She's wrestled in the bell bottoms with a different mix of colors each time. A clip aired of Mickie on Talking Smack on Sunday talking about how she deserves more recognition.
Mickie James vs. Becky Lynch
This is a rematch from Elimination Chamber. Lynch pinned her at that show on Sunday.
They did some mat wrestling early on with Lynch working on the arm. James came back with a back elbow to the head. Lynch took her down leading to a bridging pin for two. They shoved eachother a bit leading to a rollup by Lynch for two. Backslide by Lynch earned another two count. Lynch shoved down James twice in a row leading to James bailing to the floor. When James got back in the ring, she hit a forearm to the face. Lynch came back with an uppercut and an arm drag leading to an armbar. James fought out of it, she was on the apron and Lynch hit a kick that sent James to the floor. Lynch went to the floor leading to a double clothesline spot with both women out on the floor as the show went to break.
(Commercial)
Back from break, James had a headlock in the ring because the heels usually are in control when matches return from commercial. A clip aired of Lynch missing a missile dropkick during the break. Lynch came back with a leg lariat, a kick to the gut and a Bexploder suplex for a two count. Lynch got a rollup for two. James came back with a flapjack to take control. James missed a top rope attack and Lynch came back with another Bexploder suplex for a two count. JBL said he thinks James is still on top of her game and I agree. Lynch went for the corner attack, James ducked and Lynch kicked her. James was on the apron, Lynch hit a forearm to the back of the head and James tumbled to the floor. James was holding her right shoulder. Lynch rolled her back into the ring. The referee checked on James to make sure she was okay. Lynch wanted to attack, but the ref made her back up. Fans were booing. The ref called for a doctor. When Lynch went up close, James hit a Mick Kick with her left to the head of Lynch. James covered for the pinfall win after 13 minutes.
Winner by pinfall: Mickie James
The announcers talked about how crafty the win was by James. JBL put it over as Mickie being smart. Ranallo noted they were 1-1 in singles matches, so there will probably be a third match soon.
Analysis: **3/4 That was a good match similar to their match at Elimination Chamber, which I gave three stars. They were given a lot of time to tell a story and the crowd was into it. The finish was really creative. We've seen that kind of ending where the heel fakes an injury before, but it doesn't happen that often. The key is the crowd reaction. You could tell the people bought into it because they were booing, but the performers didn't drag it on too much. They went right to the finish with the back kick as a strong way to end the match. I'm also happy because it was Mickie's first win on WWE television in seven years.
Up next is Naomi with the Women's Title.
(Commercial)
Naomi Celebrates Her Women's Championship Win
Naomi was in the ring with Renee Young for an interview. No time for an intro for the champ apparently.
Naomi held up the Smackdown Women's Championship above her head. Fans chanted "you deserve it" for her. Naomi had a knee brace on her left knee. Renee noted that Naomi had an injury. Naomi said that she didn't know she was injured right away, but she realized it when she got back to her hotel. Naomi talked about the injuries she's dealt with that didn't stop her before and it won't stop her now. Naomi mentioned it has taken her eight years to get there and said that at WrestleMania she's bringing that title home one way or another.
Analysis: Eight years? Has it been that long? Yes, it has. She signed a developmental deal in 2009.
The Women's Champion Alexa Bliss mocked the injury wondering if the "glow worm" got a booboo. Bliss told Naomi that everybody knows that Naomi lucked out when she beat Bliss on Sunday. Bliss said Naomi realized that she is no Alexa Bliss and Bliss added that Naomi knows she won't be walking out with her title when they have a rematch. Bliss told Naomi that when they have that match, Naomi won't feel the glow, she'll feel like somebody that flopped. Bliss suggested a 30 for 30 special on Naomi about her flop. Bliss told Naomi to bring her family to WrestleMania to see the real Smackdown Women's Champion
Naomi called her a flea and told Bliss she could still snatch her. Bliss said that she's going to give Naomi a favor and give her a week for the rematch. Bliss said if they don't do the match then Naomi can give her the title or Bliss can beat her up to win it back. Bliss left while Naomi stared at her.
Analysis: Okay promos from both women. Nothing special. They should have had Naomi say a final word to pop the crowd, but she didn't say anything. It sounds like there will be a rematch next week, but I don't know if Naomi will be ready by then. From what I understand the knee injury is minor and WWE just wanted to give Naomi a chance to rest it. They can do a rematch next week or the week after if she's not ready next week.
Up next is Wyatt vs. Cena vs. Styles for the WWE Title.
(Commercial)
TJ Perkins did a promo about his match with Neville on 205 Live after Smackdown. Spoiler: He lost. Read a recap of this week's 205 Live by our guy Mark McAllen here.
John Cena made his entrance for the main event with JBL trying to put over the idea that Cena might win his 17th WWE Title even though nobody watching this thought it would happen.
The great AJ Styles made his entrance. As always it was a mix of cheers and boos for him.
Bray Wyatt, the WWE Champion, was out last. That's how I like it with the champ as the last man to enter. It should be like that every time. When the lights came on, Luke Harper stood at ringside waiting for Wyatt. Harper attacked Wyatt with punches. Harper shoved Wyatt into the barricade at ringside. Wyatt ran at him, so Harper nailed Wyatt with a superkick. The crowd loved it.
Analysis: That was a surprising attack by Harper. I keep thinking he'll go back to being loyal to Wyatt, but it may not happen.
(Commercial)
The match was in progress as the show returned.
WWE Championship: Bray Wyatt vs. John Cena vs. AJ Styles
Cena was in control teasing his Five Knuckle Shuffle on Styles, but Wyatt pulled Cena out of the ring. Cena whipped Styles into the steps at ringside. Styles jumped over the top rope with a forearm smash on Wyatt. Styles worked on Wyatt in the ring with some kicks and nailed a running forearm for a two count. Wyatt came back with a shoulder block on Styles followed by punches. Wyatt dumped Styles to the floor. Cena was back in the ring with shoulder tackles on Wyatt, the spinning slam and Cena connected with the Five Knuckle Shuffle. Cena teased the AA, but Wyatt fought out of it. Cena fought out of the Sister Abigail. Styles back in with a Phenomenal Forearm on Wyatt and Cena hit the Attitude Adjustment on Styles. That earned a two count for an excellent nearfall that everybody bought into. Great spot because if Styles was able to cover he could have won, but Cena was there with the AA to prevent that. Cena hammered Styles with a hard punch. Wyatt nailed Cena with Sister Abigail. Wyatt covered, but Styles jumped off the top rope with a punch to the back of Wyatt to break up the pin. The show went to break with all three guys down in the ring.
(Commercial)
As the show returned from break, Styles jumped off the barricade and hit a splash on Wyatt on the announce table. The table didn't break. Fans chanted "one more time" to try to break the table. Styles went on the barricade again and hit a legdrop on Wyatt on the table leading to the table breaking. That made the fans happy. Back in the ring, Styles went for a springboard attack. Cena caught him with the Attitude Adjustment. Cena rolled through going for another one, but Styles countered into a Calf Crusher submission hold. Cena turned out of it and applied the STF submission in the middle of the ring. Wyatt broke up the hold with a running senton on Cena's back. Fans chanted "this is awesome" for them. Damn right.
All three guys were down in the ring. Wyatt got up first and dumped Styles to the floor. Cena popped up to his feet, put Wyatt on his shoulders and Cena hit the Attitude Adjustment. Cena covered, but Wyatt kicked out at two. There's been a lot of people kicking out of the Attitude Adjustment in the past few days. Styles went back in the ring and hit the Styles Clash on Cena for a two count as Cena kicked out of it. The crowd shots after every kickout are really annoying, by the way. Styles went up top for a springboard attack, but Cena knocked him down. When Cena turned back around, Wyatt hit Sister Abigail on Cena and covered for the win after about 14 minutes of amazing action.
Winner by pinfall: Bray Wyatt
Analysis: **** Awesome match as expected. Four stars out of five. It was one of those matches that felt longer than it was because there was so much action. There were also a lot of believable nearfall spots that made it exciting. Look at all of the kickouts of finishers as well. Cena and Styles couldn't win with their finish, but Wyatt did. Styles was incredible like usual bumping his ass off for everybody and hitting all of his cool moves. The table bump drew a huge ovation from the crowd as well even though it didn't break after the first move. Also, Wyatt pinned Cena here just like he pinned Cena and Styles during the Elimination Chamber match. By having Wyatt win those two matches as clean as he did, it has made him a credible champion right away. Cena has a lot of value in a match like that because he's been the top guy for so long, so when Wyatt beat him twice in a row the people are going to buy into Wyatt. This was a PPV quality match that we got for free. I hope fans realize how spoiled we are sometimes with how many quality matches there are every week.
Replays aired of the finish.
Wyatt posed in the ring with the WWE Title in his hands. Randy Orton's music hit. That's notable because he has walked out to Wyatt's music a lot in the last few months. As Orton appeared, JBL noted we are looking at the WrestleMania main event.
Orton slowly made his way down to the ring while in his ring gear and a Viper shirt. Wyatt stared at him as the announcers hyped up their potential WrestleMania match since Orton won the Royal Rumble and Wyatt is the WWE Champion.
Orton stood face to face with Wyatt. Orton noted that he won the Royal Rumble and all the privileges that come with it, but Wyatt is the WWE Champion. Orton said that as long as Wyatt is the master and he (Orton) is the servant, he refuses to face Wyatt at WrestleMania. The crowd booed. Orton: "I pledge my undying allegiance to you, Bray Wyatt." Wyatt laughed and smiled.
Orton went down to one knee in front of Wyatt. Then he went down to both knees in front of Wyatt. Wyatt: "You now have the keys to the kingdom, my friend." Wyatt laughed. Wyatt's music played as Orton got back to his feet and they posed in the ring together. The final shot showed them posing in the ring in darkness with the WrestleMania sign in the background.
Analysis: That was not what I was expecting, but I like that there are twists. We just saw the Kevin Owens and Chris Jericho split on Raw. If these two are going to split then it should take a few more weeks to get there. If they don't split then I'm intrigued by what might happen.
What's next? On Talking Smack that aired on WWE Network later on Tuesday night, Daniel Bryan announced a battle royal on Smackdown next week with the winner facing Wyatt for the WWE Title at WrestleMania.
Analysis: I still think it will be Orton vs. Wyatt at WrestleMania. If not, maybe Luke Harper will win the battle royal to make it a triple threat match. It's possible that AJ Styles wins it also because I think that's better than doing AJ vs. Shane as rumored. There are still six weeks of Smackdown to get to WrestleMania, so there will be more twists on the way to the biggest show of the year. I honestly don't know the direction they are going in and I like that I don't know.
Three Stars of the Show
1. Bray Wyatt
2. AJ Styles
3. John Cena
The Scoreboard
7 out of 10
Last week: 7
2017 Average: 7.29
Average Post Brand Split (July 26, 2016): 6.63 – Raw is at 5.78
Last 5 Weeks: 7, 7.5, 8, 7.5, 6
2017 High: 8 (Jan. 3 & Jan. 24)
2017 Low: 6 (Jan. 10)
Final Thoughts
It gets a 7 out of 10.
The main event was a great match that ended the show on a strong note. As I wrote in the review of the match, it really put over Wyatt to have him pin Cena again. They are booking Wyatt exactly as they should book a new champion.
There were only three matches this week. I thought the tag match was okay and the women's match was good. It would have been nice to have another match or two, but at least there was time given for most performers on the show. They utilized backstage vignettes well and had brawls.
Smackdown continues to roll. It's been very good so far in 2017 as you can see by the scores above. Keep it going, blue team.
—
That's all for now. Go Toronto Raptors. Go Toronto Maple Leafs.
John Canton – mrjohncanton@gmail.com
Twitter @johnreport