The John Report: The WWE Raw Deal 02/27/17 Review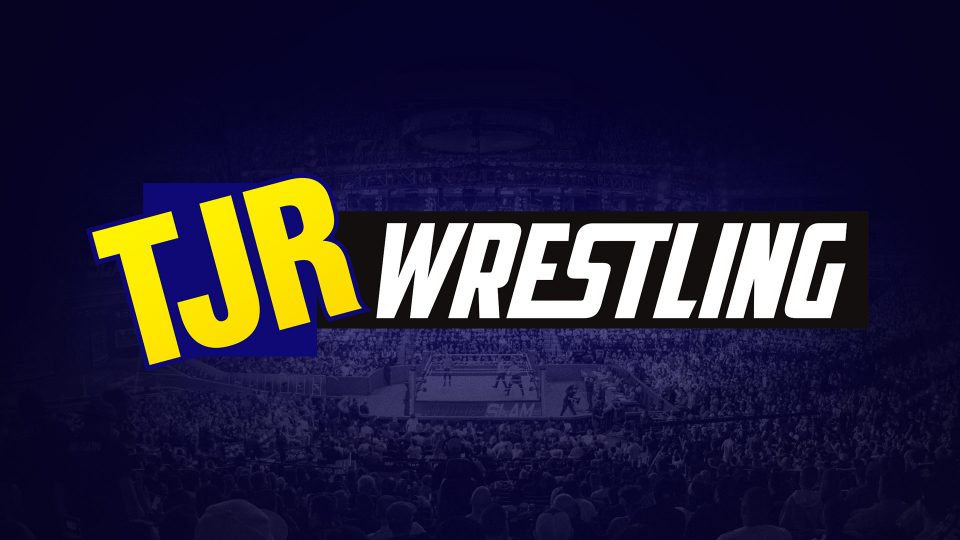 This week's edition of WWE Monday Night Raw is the last episode before Sunday's Fastlane pay-per-view. Advertised for this week's show is Goldberg to hype up his Universal Title match with Kevin Owens and also Seth Rollins will be interviewed.
Live from Green Bay, Wisconsin is the Raw Deal for episode #1239. Follow me on Twitter @johnreport. Thanks Melo Man for the banner up top. Get better soon, Rollins!
There was a live shot of the crowd in the arena, Michael Cole welcomed us to Raw and Bill Goldberg's music hit to start the show.
Let's Hear From Goldberg And Owens
Goldberg was shown walking backstage. He made his way towards the arena as the crowd chanted "Goldberg" for him. As he made his way to the ring, we were reminded that Goldberg is facing Kevin Owens for the WWE Universal Title at Fastlane this Sunday night.
Goldberg thanked Green Bay for the support. He mentioned that last week, Kevin Owens was out there in his suit and his spotlight leading to a lot of talking by Owens until he couldn't talk anymore. Goldberg said he's in a good mood because he's six days out. He said that he has never made a promise that he didn't follow through with. Goldberg promised "Spear, Jackhammer, 1, 2, 3, Goldberg becomes Universal Champion." He added that he'll take that title into WrestleMania to face Brock Lesnar. Fans chanted "Goldberg" again, so he paused.
Goldberg promised everybody in the arena, everybody at home, he promised his wife, he promised his son and most importantly, he promised Kevin Owens that he will deliver, so he'll see Owens on Sunday. That led to Owens' music starting up.
Kevin Owens, the Universal Champion, stood on the ramp with a suit on while the Universal Championship was on his left shoulder. Owens told Goldberg he was in a good mood and was happy to see Goldberg. Owens spoke about how he made himself a promise when he got there that he would grab this company by the throat and make them see how good he was. Owens bragged about beating John Cena in his first match, he bragged about beating Dean Ambrose, AJ Styles, Seth Rollins and "The Guy" Roman Reigns too. Crowd booed when he mentioned Reigns. Owens said he won't bring up what he did to Chris Jericho because he truly doesn't matter. Owens said it doesn't matter how loud these sheep chant Goldberg's name (the "Goldberg" chants started) and Owens told Goldberg he's next, but not because it's a catchphrase. Owens told Goldberg that he is next in the evolution of Kevin Owens as Universal Champion. The "evolution" line was not a mistake. Obvious hint to Triple H.
Goldberg said he thinks people should give KO a hand for a wonderful and moving speech. Goldberg noted that the speech pissed him off, so why wait until Sunday? Owens said he doesn't speak neanderthal, but he thinks Goldberg challenged him to a fight. Owens teased a match and said Green Bay doesn't deserve to see him fight. Owens told Goldberg that they're going to fight at Fastlane. Owens said that at Fastlane, the Goldberg chant dies. Owens dropped the microphone and left while Goldberg posed in the ring.
Analysis: It was a standard promo to set up the Fastlane main event on Sunday. The crowd was solidly behind Goldberg through the entire thing, which is a big reason why WWE is pushing him so hard. He's a true face that the fans love and doesn't get booed. Owens did a good job of pissing off the crowd with some of the things he said by insulting the city among other things. It was very basic heel heat saying the crowd doesn't deserve to see him wrestle. I'm picking Goldberg on Sunday.
Later on Raw: Seth Rollins will be there. The New Day was shown backstage because they are up next.
(Commercial)
PLUG TIME: I wrote a column on Kurt Angle for The Comeback earlier on Monday. It's a look at the things that made his WWE career special while also coming up with some basic ideas of what WWE can do post-WrestleMania to set him up for matches later in the year. The Hall of Fame induction is great, but we want more, so I tried my hand at a little fantasy booking. Please check it out.
The New Day trio made their entrance. Big E dumped some Booty O's cereal onto some kids in that were seated by the aisle. Xavier Woods mentioned they were the hosts of WrestleMania, which was announced last week. They plugged the Booty O's cereal again. Woods noted that we all want much more. Kofi Kingston noted that we want ice cream. Big E said before they can give us ice cream they had to take the shine off the Shining Stars with Big E noting he did not write that. The Shining Stars made their entrance.
A guy went into the ring with a card, who noted that they aren't facing Shining Stars because the Shining Stars are facing Big Show. New Day opened the card to say they are facing Rusev, Jinder Mahal. The heels made their entrance along with Rusev's wife Lana.
Analysis: It's nice of WWE to get the Academy Awards Best Picture envelope mistake out of the way in the first hour. It was obvious it was coming. The WWE version of the joke was awful. Whoever thought this was a good promo segment should find a new career.
Xavier Woods & Big E (w/Kofi Kingston) vs. Rusev & Jinder Mahal (w/Lana)
The New Day guys were in control early. Woods hit a clothesline on Mahal. Big E followed that up with a big splash on Mahal on the apron. They went to break two minutes into it.
(Commercial)
Back from break, the heels worked on Woods because the heels are almost always in control when the match returns from break. Rusev grounded Woods with a headlock on the mat. The announcers keep trying to get this "Hardbody Mahal" name over and it's so silly. Yes, he's in shape, but it's a dumb name. The heels kept working over Woods. There was a spot where Woods got a kick and nearly tagged out, but Rusev prevented it. Fallaway slam by Rusev, but Woods came back with a kick to the head. Big E got the hot tag, hit the suplexes and the big splash like he usually does after the hot tag. There was some confusion between Rusev and Mahal with Lana also involved. Woods ended up getting the tag and covered Mahal using his legs to keep him down in the pinning scenario. It went about nine minutes.
Winners by pinfall: Xavier Woods & Big E
Analysis: *3/4 It was a boring tag match to put over the faces because the heel team rarely wins matches. No surprise that Mahal got pinned since he usually gets pinned any time he's in a match. I'm sure all the Hardbody people are disappointed in Hardbody Mahal for that performance.
Post match, Rusev and Mahal argued about what went wrong while New Day celebrated the win.
Later on Raw: Charlotte & Dana Brooke vs. Bayley & Sasha Banks. It feels like they've done that match many times before, but not for a while.
(Commercial)
The announce team of Michael Cole, Corey Graves and Byron Saxton were shown on camera hyping up WrestleMania noting we are 34 days away from WrestleMania.
Highlights aired of Enzo & Cass beating Sheamus & Cesaro last week on Raw leading to Enzo & Cass getting a tag title shot at Fastlane against Anderson & Gallows.
Enzo & Cass were shown backstage in the locker room. Enzo did a promo about sliding into girl's DMs. He said once he wins the title he's never going to take it off. Cass mentioned Gallows & Anderson have won titles all over the world while he and Enzo have never won tag team titles there or in NXT. Cass said he has to get ready for a match against Gallows. Enzo kept on ranting about things as Cass left.
Analysis: I think Enzo is too over the top now. I don't mind characters being over the top, but it's getting a bit annoying with him.
Cesaro and Sheamus were shown backstage saying they should get title shots. Samoa Joe showed up to talk to them. Cesaro said not much has changed with Joe over the years. Joe mentioned brass rings and noted he had one around his neck. Cesaro fired back talking about how Joe is wearing Triple H's jock strap. Joe talked back to him and left while Cesaro told Sheamus that he'll handle this.
Analysis: A quick segment to set up a match for later, which is cool because Cesaro vs. Joe is fresh for the main roster. They have wrestled elsewhere in their careers.
The Raw Commissioner Stephanie McMahon was in her office as General Manager Mick Foley showed up. She did a pep talk about Foley's great career. She noted that 17 years ago on this day (No Way Out 2000), Triple H ended Foley's and Triple H continues to get stronger while Foley gets weaker. She ripped him noting that Foley gets more feeble and more pathetic. She apologized about how she put Foley in this position because he was once a man that stood up to everything and now he can hardly stand at all.
Analysis: It was Stephanie laying a verbal beating on Foley like the heel that she is. Hopefully there is a follow up to it with Foley firing back at her. Do the people that write Raw realize that Stephanie is one of the worst characters on this show and has been for about three years? She's not a bad performer, but the character sucks. I assume if anybody that works there actually said that they'd be fired, so that's why they have to just suck it up. This is why I could never write for WWE…unless they want me to. Just saying.
(Commercial)
The announcers were joined by Austin Aries on commentary for the cruiserweight match. He replaced Saxton. Too bad he can't replace Saxton for the whole show.
There was a pre-tape promo from Brian Kendrick noting he tried to help Akira Tozawa, but he turned him down. Clips aired of Kendrick attacking Tozawa on Raw and also beating Tozawa by countout by putting Tozawa's leg against the bottom of the ring.
Announced for the Fastlane Kickoff show: Swann & Tozawa vs. Kendrick & Dar.
Noam Dar (w/Alicia Fox) vs. Akira Tozawa
Tozawa did his yelling followed by a knee to the face and a senton splash for two. Tozawa with a series of chops followed by a punch to the head. With Tozawa standing on the middle turnbuckle, Fox distracted and Dar knocked him down to take advantage. Dar with an armbar. Tozawa made a comeback with a hurricanrana followed by a forearm to the face that knocked Dar to the floor. Tozawa fired up with the yelling followed by a suicide dive where he used his head as a headbutt at the end. Back in the ring, Tozawa with a spin kick, he avoided an attack and a snap German Suplex by Tozawa wins it after three minutes.
Winner by pinfall: Akira Tozawa
Analysis: *1/2 Easy win for Tozawa, who is still new in the cruiserweight division. It makes sense to give him the victory over Dar, who rarely gets to win matches. The finish was well done.
After the match was over, Kendrick went into the ring and nailed Tozawa with a kick from behind. Kendrick sent Tozawa into the turnbuckle followed by a kick to the face. Kendrick said that was lesson number three. He told Tozawa you need to have eyes in the back of the head while noting that even when the match is over, it's not over. Kendrick ended it saying he hopes Tozawa is learning his lessons.
Up next is Bayley/Banks vs. Charlotte/Dana.
Analysis: Weak first hour. If I was a casual fan I would have hit fast forward during most of it.
(Commercial)
Samoa Joe was shown backstage talking to Mick Foley. Joe asked if he was having a nice day while Foley noted it's been tough as Raw GM. Foley noted he used to be a huge Joe fan, but now he's just a Triple H puppet. Joe said he doesn't take orders from anybody. Foley said he's still the Raw GM, so Joe must listen to him. Foley told Joe he has a match against Cesaro later tonight. Didn't the wrestlers already set it up? Yes, they did.
Analysis: Didn't the wrestlers already set it up? Yes, they did. I guess Foley was just there to make it official.
Charlotte Flair and Dana Brooke made their entrance with Cole noting that Charlotte is 16-0 in PPV title matches to hype up Charlotte vs. Bayley at Fastlane. Saxton noted that if Charlotte wins she'll become a five time Women's Champion.
Charlotte did a promo about how Bayley is normal like us. She noted that Bayley didn't care that Sasha Banks help her cheat because as long as Bayley had Charlotte's title that was good enough for "Just" Bayley. Charlotte noted that Bayley is going to be a one hit wonder like Vanilla Ice, the Baha Men, the cast from Twilight and she said Brett Favre leading to boos from the Packers fans. Charlotte said that Forbes magazine named her the greatest female athlete in the WWE. Bayley's music hit to cut off Charlotte's promo.
Bayley, the Women's Champion, made her entrance. Great ovation for him. Charlotte called Bayley a cheater and Bayley said she's a champion. Bayley noted that she has defeated Charlotte three times and she knows she made the right decision keeping the Women's Championship. Bayley told her that she has another dream. Bayley pointed to the WrestleMania sign and said her next dream was to walk into WrestleMania as the Raw Women's Champion. Charlotte said she's tired of Bayley's dreams. Bayley said she's going to buy Bayley's dad a front row ticket so he can watch Charlotte crush her dreams.
Sasha Banks made her entrance. She said that Bayley was everything Charlotte wishes she was and everything that they (the fans) want. Banks said that Bayley is more deserving of the championship than Charlotte. It led to Charlotte noting that Banks is always taking Bayley's spotlight. Banks told Charlotte that she is tired of looking at her stupid face. Banks wondered why they were still talking and noted they have a tag team match right here, right now. Charlotte said that her protégé isn't her partner…this woman is…it's Nia Jax.
Nia Jax made her entrance as the show went to break. She's not like most girls.
Analysis: A ten minute promo before a tag match that was already announced. Just a reminder that this show is too long and there's a lot of time to kill. The only part of it that was really interesting was Charlotte saying that Banks was trying to steal some of Bayley's spotlight, which is a good way to drive a wedge between the faces. No surprise that Jax was added to the match instead of Brooke. I believe Brooke has a major fitness competition at the Arnold Classic this weekend, so it makes sense for her not to take bumps to risk injury.
(Commercial)
Nia Jax & Charlotte Flair (w/Dana Brooke) vs. Sasha Banks & Bayley
Jax dominated Banks early on by shoving her down. Banks tried a comeback, but Jax shoved her into the turnbuckle. When Bayley tagged in, Jax knocked her down easily. Bayley got the advantage with punches after Jax missed a corner charge. Banks got the tag in, Jax with a clothesline on Bayley and a back elbow on Banks. Banks tagged in against Charlotte as the faces did a double team arm drag. Headscissors by Banks followed by a dropkick for two. Bayley was by the ropes, so Brooke tried to trip her up. I say tried because Brooke failed to do it right. Bayley sent Charlotte to the floor. Bayley went after Brooke on the floor with a Bayley to Belly suplex on Brooke on the floor as the show went to break at the five minute mark.
(Commercial)
Back from break, Jax was in control of Banks. When Banks connected with dropkicks, Jax came back with a headbutt. Jax powered out of an arm drag attempt with a shoulder breaker like move. Jax hit two elbow drops on Banks as the heels isolated Banks from her partner. Brooke was no longer at ringside with a rib injury as if taking a suplex on the ground is going to hurt. The ref was wearing the white gloves because somebody was bleeding. Jax splashed Banks in the corner. Banks avoided both heels and Bayley got the hot tag. Bayley hit clotheslines on Charlotte as well as a back elbow. Bayley with a back elbow in the corner followed by a back suplex. Charlotte nailed Bayley with a forearm while she was on the apron. Bayley sent Charlotte into the middle rope and Jax tagged in. Bayley jumped on her back, but Jax slammed her down. Bayley punched Charlotte off the apron. Jax with a running body attack to knock Bayley down. Banks jumped off the middle rope, Jax caught her and slammed Banks onto Bayley. Jax nailed a leg drop on Bayley leading to the pinfall win after 12 minutes.
Winners by pinfall: Nia Jax & Charlotte Flair
Analysis: **3/4 Good tag match. I don't love the finish with Bayley taking the pin from Jax, but it does follow the pattern of WWE wanting to push Jax as a superpower heavyweight. I'm not a fan of the legdrop finisher. She should have used the Samoan Drop because that looks more devastating. I'm probably going to pick Charlotte to win the Women's Title at Fastlane, but Bayley getting pinned in this match makes it a bit more difficult to predict.
Later on Raw: Seth Rollins will be interviewed by Graves.
Mick Foley was shown in the office. He told Strowman he can't give him any competition tonight. Strowman said he wants a contract for his match at Fastlane because he didn't want Roman Reigns to run. Foley said he can get his contract. Strowman wants Reigns to sign on the dotted line or else.
Analysis: WWE loves contract signing segments. If they don't do one every two or three weeks the creative team must go crazy. Having a wrestler request one is weird.
Big Cass vs. Luke Gallows up next.
(Commercial)
The heel tag champs entered first. Enzo & Cass did their usual pre-match promo to fire up the crowd.
Luke Gallows (w/Karl Anderson) vs. Big Cass (w/Enzo Amore)
Gallows nailed Cass with some kicks early on. Running clothesline by Gallows earned a two count. Cass went for a Chokeslam, Gallows slipped out and nailed him with a kick. Cass came back with an elbow to the head followed by punches in the corner. Running shoulder tackle by Cass knocked down Gallows followed by a corner splash. Fallaway slam by Cass and a running splash in the corner. Cass nailed a sidewalk slam. Cass nailed the Empire Elbow. Anderson distracted while on the apron. Enzo threw Anderson into the steel steps. Cass avoided an attack by Gallows and Cass nailed a running boot to the head for the pinfall win after four minutes.
Winner by pinfall: Big Cass
Analysis: *1/4 A decent big man match with the faces outsmarting the heels for a change. The boot to the face by Cass is a much better finisher than when he does the elbow drop. I'm picking the champs to retain on Sunday. Save the title change for WrestleMania.
The announcers plugged WWE Network noting they recently celebrated the three-year anniversary. They plugged Fastlane on Sunday.
Later on Raw: Reigns and Strowman in a Fastlane contract signing.
Analysis: I assume that's the main event. I like the feud, but it's not that appealing to main event with a contract signing.
(Commercial)
There was a Facebook Live video from earlier in the day with Titus O'Neil and Sheamus getting into an argument by the catering area. O'Neil claimed he was Irish. O'Neil was being a jerk, so Sheamus shoved him over a table.
O'Neil attacked Sheamus on the floor before the match. He whipped him into the side of the ring.
Sheamus vs. Titus O'Neil
The match began. O'Neil was told to step back by the ref. Sheamus popped back to his feet and hit a Brogue Kick for the pinfall win after about thirty seconds.
Winner by pinfall: Sheamus
Analysis: 1/4* A quick squash win for Sheamus over O'Neil, who loses more than anybody on the show.
Later: Samoa Joe vs. Cesaro. Seth Rollins is up next.
(Commercial)
A video package aired about Seth Rollins' history with Triple H and Samoa Joe. It took a few minutes and has aired before.
Let's Hear From Seth Rollins
Corey Graves was in the ring and he called out Seth Rollins for an interview. Rollins walked out with a brace on his right knee and he used a crutch on his right arm. They sat down in chairs in the ring.
Rollins said the tear in his MCL was more significant than the original diagnosis. Rollins said he hopes to be back soon and the rehab has been pretty intense. Graves asked where his head is at right now. Rollins noted that it sucks because he felt the same snap in his knee and he wondered if maybe he deserves this. The crowd didn't like hearing that. He noted that two years ago he was holding the WWE Title over his head at the end of WrestleMania. Now he's asking himself what he sacrificed for that because he wondered if it was worth it. Some fans started a "CM Punk" chant, but it didn't pick up. Those fans are dumb. Rollins said somewhere along the way he lost sight of who he is and he's been starting to feel like this is his fault.
The subject of WrestleMania was brought up by Graves. He asked Rollins if he would be at WrestleMania. Rollins paused and admitted that right now it's not looking great. He had his head down looking sad. Rollins claimed it doesn't look like the doctors will clear him in time for WrestleMania. Triple H's music hit.
Triple H walked out wearing a suit with a smile on his face. Hunter walked down to the ring claiming it was good to see Rollins because the last time he saw him he didn't think we would see Rollins again. Graves left the ring. Hunter pointed out Samoa Joe standing outside the ring. Hunter stood on the apron telling Rollins he will not be at WrestleMania. Hunter said no matter what anybody says, Rollins won't be at WrestleMania. Hunter told Rollins he knew this day was coming and told Rollins he knew what he was getting into. Hunter bragged about how he made Rollins the WWE World Heavyweight Champion and he shoved it in everybody's face. Joe jumped on the apron on the other side of the ring. Triple H criticized Rollins for biting the hand that fed him. Hunter admitted that he used up Rollins and spit him out because that's life and he told Rollins to get over it. Hunter noted that while he was doing that, Rollins was profiting along the way. Hunter told Rollins he's a washed up, beat up superstar who is worthless. Hunter said that Rollins should not come to WrestleMania or call out Hunter. Hunter went to his angry wrestler voice telling Rollins if he shows up at WrestleMania it will be the last thing he does in a WWE ring.
Rollins yelled at him. Rollins said that a month ago he told Stephanie that he has nothing left to lose. Rollins: "I will be at WrestleMania and if it's the last thing I ever do then I swear to you it will the be the last thing you ever do." Rollins dropped the microphone. There was a long staredown with Rollins and Hunter. Joe and Hunter left to end the segment.
Analysis: It was good to see Hunter back delivering an intense promo like that. It's always been a strength of his. I thought Rollins was going to attack with the crutch and show that he was okay, but that's something they can do later next month. The expectation is Rollins will be cleared by WrestleMania although WWE may take their time in telling us that. It's all about the build. The segment was good, but not great.
Later on Raw: Reigns and Strowman sign a contract.
(Commercial)
Big Show vs. Shining Stars (Primo & Epico)
Show shoved both guys down to start the match. Show nailed Epico with hard chops to the chest. Show with a clothesline on Primo. The heels got in a bit of offense, but it didn't last as Show hit Primo wit ha hard chop to the chest. Show threw Primo into Epico and hit a KO Punch on Epico. Show picked up Primo and pinned him after two minutes.
Winner by pinfall: Big Show
Analysis: 1/4* The massive chops to the chest sound good. I'm not sure what else to say. This show is boring me a lot at this point.
There was a video about Martin Luther King Jr. with the black wrestlers in WWE talking about him.
Tony Nese was shown in the locker room as Neville showed up to chat with him about a tag match they have. Neville said the purpose of this match is to put Jack Gallagher in his place before the Cruiserweight Title match at Fastlane. Neville mentioned the mockery of the contract signing last week. Nese didn't seem like he was paying attention. Nese said he'll do what's best for the Premier Athlete. Neville left angrily.
Analysis: I like how Neville is a jerk to everybody, even other heels. Having no allies is the best way to be.
(Commercial)
A video package aired about Austin Aries. He talked about how he is one of the most decorated sports entertainers the world has ever seen. Highlights aired from him in action in NXT. Aries was back on commentary talking about how he's a master of his craft.
Analysis: He was out with an eye injury for a few months. He's healthy now, so should be back in the ring soon. Great performer.
A replay aired of Jack Gallagher having the advantage over Neville at the contract signing last week.
Neville & Tony Nese vs. Jack Gallagher & TJ Perkins
The heels were in control early as they worked over Perkins. Neville did a hard tag to Nese to get him in the match. Perkins hit a spin kick on Nese to knock him down. Gallagher knocked down Nese with a running cross body block. Gallagher with a headbutt that knocked Neville out of the ring. Perkins hit a Detonation Kick on Nese. Gallagher with a corner dropkick on Nese followed by a submission on the head/neck. Neville could have saved Nese, but he stayed out of the ring. It went about three minutes. Barely any reaction from the crowd.
Winners by submission: Jack Gallagher & TJ Perkins
Analysis: * It was a rushed tag match with a hot tag that took place about one minute into it. The crowd doesn't care because the matches come off as meaningless. Gallagher gets some momentum with the victory, but Neville will retain the title at Fastlane. No reason to lose the title at that show.
A video package aired about Beth Phoenix being inducted into the WWE Hall of Fame this year. It was announced earlier today. Clips aired of people like John Cena, Trish Stratus and Natalya talking about Beth.
Analysis: Good for Beth. I always liked her and thought she was one of the better women's wrestlers in the last decade. She's married to Edge now and they have two daughters. First married couple in WWE's Hall of Fame.
Cesaro vs. Samoa Joe is up next.
(Commercial)
Bayley and Sasha were chatting backstage. Bayley had an ice pack on her neck. Bayley said she was worried about what Charlotte might do at Fastlane and Banks told Bayley that she would be in her corner at Fastlane. Stephanie McMahon showed up to spoil the good times. Stephanie told Banks she has a match at Fastlane against Nia Jax. Stephanie suggested that Banks should stop worrying about Bayley's back and worry about her own.
Analysis: I'm not surprised that Banks vs. Jax was added to Fastlane because there was room for another match. Jax may win again.
Cesaro vs. Samoa Joe
Cesaro hit a gutwrench suplex on Joe, which looked impressive. Cesaro slipped on the apron and favored his left knee. Joe kicked at the knee two times in a row. Joe picked him up, jumped up and drove the knee of Cesaro into his own shoulder. Cesaro was in pain grabbing the knee as the show went to break one minute into the match.
(Commercial)
Back from break, Joe was still in control working on the left knee. Cesaro nailed an impressive delayed suplex. Joe tripped him up and applied a knee bar. Cesaro tried a Sharpshooter, but Joe fought out of it. Cesaro came back with an uppercut to knock him down. They went to corner with Cesaro hitting more uppercuts. Cesaro picked him up over his head and slammed him down. Double foot stomp by Cesaro for a two count. Joe powered out with a Neutralizer and shoved Cesaro into the ropes. Joe kicked the left knee again. Joe sent Cesaro into the ropes and hit a uranage slam (like a Rock Bottom) for a victory. It went about eight minutes.
Winner by pinfall: Samoa Joe
Analysis: **3/4 Good match for the time given. Wish they got more time. It was only eight minutes, so why do they need a commercial in the middle of the match? Please time the commercials better. The psychology was good in the match with Cesaro favoring the knee early on, Joe targeted it right away and ultimately helped him get the win because Cesaro was hurt by it. It's nice to tell a story in a match even when it's that short. Joe has been booked very well since his main roster debut.
Joe was interviewed by Charly Caruso on the ramp. Joe talked about how he was there to hurt people. He said Cesaro is a world-renowned grappler, but he is not Joe. It led to Joe saying that it doesn't matter what you've accomplished and who you are, it doesn't matter if the people love you – Cesaro, Sami Zayn, Seth Rollins – when you come against The Destroyer and there's the music of Zayn. It led to Zayn attacking Joe on the ramp. They punched eachother by the entrance area near the fans. Security pulled Zayn away, so Joe nailed him with a cheap punch. The refs separated both guys. Zayn jumped off the stage with a somersault dive to knock down Joe on the floor. They were separated by security and officials again. Fans chanted "Sami" for Zayn.
Analysis: That was well done. It was one of the few segments on this show where the crowd came alive for a face that showed a lot of fight in coming back. Zayn is probably the best face on this show, but he's not positioned like that.
The announcers shilled WWE Network.
Reigns vs. Strowman contract signing up next.
(Commercial)
It's official for Fastlane: Sami Zayn vs. Samoa Joe. Also, Sasha Banks vs. Nia Jax is official as they mentioned earlier.
Analysis: Joe winning seems like a lock. I think Jax will win, but not as sure about that. More thoughts on both matches in the preview later in the week.
Main Event Contract Signing for Reigns vs. Strowman
There was a table in the ring along with a contract. The Raw GM Mick Foley was in the ring talking about how this match was made weeks ago. He noted the contract signing is about to take place at the request of Strowman.
Braun Strowman made his entrance. Highlights aired of things that happened with him and Reigns. Strowman told Foley to leave the ring. Foley said that as long as he is the GM of this show he's going to be out there.
Strowman called Foley a "broken down, suburban dad." Foley said he had enough of being talked down to. Foley said that Strowman should respect him as a legend and said that WWE legends live on forever. Foley told Strowman to learn to respect him or else. Fans chanted "Foley" as Strowman knocked the microphone out of Foley's hand.
Roman Reigns made his entrance. Strowman met him outside the ring. Reigns went for a Superman Punch, but Strowman caught him and drove him back first into the ring post. Strowman was in control as they went brawling over the barricade and up the steps by the crowd. Reigns fought back with punches. Reigns hit a Superman Punch on Strowman after jumping off the steps. Reigns charged at Strowman and hit a Spear on Strowman that broke the barricade at ringside. A security guard was standing there, so he went down too. That was comical to me.
Reigns went back into the ring. Reigns picked up the contract. Strowman got back to his feet and yelled "is that all you got?" Strowman into the ring and Reigns hit a Superman Punch. Strowman whipped Reigns into the turnbuckle, Reigns did a sternum bump and pulled off the turnbuckle to make it look like Strowman's corner whip was really strong. Reigns got back to his knees and signed the contract. Strowman smiled about it. Strowman left.
Analysis: It was a good brawl disguised as a contract signing. They have done segments like that for several weeks now although this time they had a big spot with the barricade breaking as well as the top rope spot. Reigns sold the sternum bump well and pulled off that top rope perfectly. It's all about making it look like an accident. The announcers tried to put it over as this huge thing, but it's not that impressive. It's just something that we don't' see that often, so it's a way to put over Strowman as a guy with a lot of power.
Replays aired of the big spots with the barricade breaking and the turnbuckle spot. Reigns' music played as he was on his knees in the ring. The show came to a close at 11:11pmET.
Analysis: I think Reigns will win at Fastlane, but I also think Strowman getting pinned would be a big mistake. The booking of that match will be interesting…or completely suck. You decide.
Three Stars of the Show
1. Samoa Joe
2. Cesaro
3. Braun Strowman
I had trouble picking even one person this week.
The Scoreboard
4 out of 10
Last week: 5.5
2017 Average: 5.28
Average since brand split starting July 25/16: 5.72 (Smackdown is 6.61)
Last 5 Weeks: 5.5, 5, 7, 5.5, 6
2017 High: 7 (Feb. 6)
2017 Low: 4 (Jan. 9 & Feb. 27)
Final Thoughts
I give it a 4 out of 10.
It was a boring show for over three hours. I kept waiting for something interesting to happen, but I found myself wondering why they booked certain segments.
In terms of match quality, it could have been the worst three hour Raw they've ever done. The women's tag was okay, Joe vs. Cesaro could have been great except that we only saw five minutes of it and everything else felt either rushed or uninspired.
Using Goldberg and Kevin Owens in the opening segment to hype their Fastlane match was fine. However, they could have been used again in a backstage setting or something to try to sell the match even more. Feature your main event guys more. It will make us care about their match even more than we are supposed to care now.
The Rollins/Triple H segment was a big part of the show. It left us wanting more, which is a good thing. It also wasn't as good as WWE probably thought it was going to be. The crowd only cared at the very end of it while they were dead for most of it.
No sign of Chris Jericho after the brutal attack two weeks earlier. Smart to keep him off Fastlane and bring him back on TV the night after most likely.
If I wasn't writing about this show I would have hit fast forward during about 80% of it and be done in about 30 minutes. I hope there are better shows in March as we get closer to WrestleMania, but I'm not that optimistic about it.
JUST ANNOUNCED: @iLikeSamiZayn will battle #TheDestroyer@SamoaJoe THIS SUNDAY at #WWEFastlane! #RAW! pic.twitter.com/LuXewiRaDz

— WWE (@WWE) February 28, 2017
Here's the announced lineup for the Fastlane PPV presented by Raw this Sunday, March 5. It takes place in Milwaukee, WI.
WWE Universal Championship: Kevin Owens vs. Bill Goldberg

Roman Reigns vs. Braun Strowman

Raw Women's Championship: Bayley vs. Charlotte Flair

Raw Tag Team Championships: Luke Gallows & Karl Anderson vs. Enzo Amore & Big Cass

Cruiserweight Championship: Neville vs. Jack Gallagher

Samoa Joe vs. Sami Zayn

Sasha Banks vs. Nia Jax

Noam Dar & Brian Kendrick vs. Rick Swann & Akira Tozawa (Kickoff Show)
I'll be back on Friday with three friends for an in-depth preview of the event.
—
That's all for now. See ya next time for the Smackdown review.
Thanks for reading. Go Toronto Raptors. Go Toronto Maple Leafs.
John Canton – mrjohncanton@gmail.com
Twitter @johnreport
Personal Facebook and TJRWrestling on Facebook