WWE Smackdown Preview for Tonight (June 12): Styles vs. Bryan for Intercontinental Title, Six-Man Tag, Jeff Hardy/Sheamus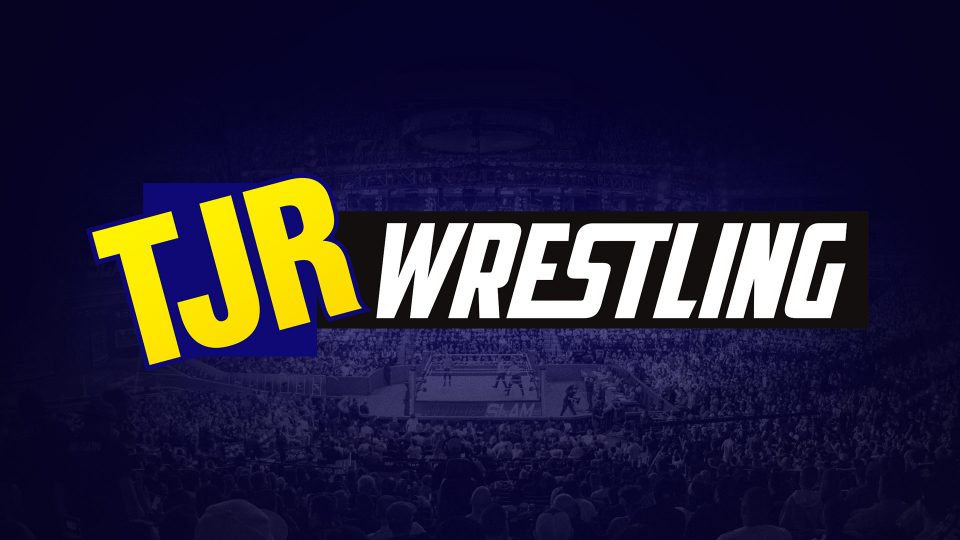 Tonight's edition of WWE Smackdown on Fox is the last episode of Smackdown before Sunday's Backlash pay-per-view event. It was taped this past Monday after Raw.
They have advertised three main things for the show, so here's a rundown of those with my predictions for them as well.
Daniel Bryan and AJ Styles meet in the Intercontinental Championship Tournament Finals
There is all this talk in WWE about the "Greatest Wrestling Match Ever" with regards to Edge and Randy Orton at Backlash, but in my humble opinion the best match on WWE TV this month is going to be Styles vs. Bryan. This match was actually taped over two weeks (believed to be on or around May 26) ago, which was likely done to limit the travel of Styles with a wife and four kids at home while Bryan has a daughter and very pregnant wife.
We know they have wrestled many times before including in late 2018/early 2019 when Daniel Bryan turned heel to beat Styles for the WWE Championship. It led to several matches between them that were all very good.
Prediction: I'm going with Styles leaving with the Intercontinental Title. It's one of the few titles in WWE that he has never won and I think when WWE moved Styles from Raw to Smackdown a few weeks ago, they did it because they want to put the IC Title on Styles. I also believe Bryan is going to take some time off since wife Brie is due to have their baby in July, so it wouldn't surprise me if Bryan is off TV for a few months after that. Bryan is a big name in WWE that also has a deal that gives him some time off. Putting the Styles makes a lot of sense as well. I just think it's going to happen that way.
I love watching Styles and Bryan wrestle. They are two of the best wrestlers not just today, but you might say they were the two best in the last decade and even the last 20 years as well. I would be shocked if it's not a great match. I'm excited about watching it and reviewing it tonight.
Heavy Machinery reunite alongside Braun Strowman to face Dolph Ziggler, The Miz & John Morrison
From the WWE preview of Smackdown:
Braun Strowman and Heavy Machinery will combine to form an ultra-imposing team in an attempt to deliver payback for Dolph Ziggler, The Miz & John Morrison. Miz & Morrison have used a series of devious antics to try to get under the skin of The Monster Among Men prior to challenging him for the Universal Title at WWE Backlash, while Ziggler continues to torment Otis after their battle for Mandy Rose's heart.

Tucker will reunite in the ring with his Workin' Man pal Otis for the first time in over two months against a trio of old rivals. Strowman will also put aside his Money in the Bank worries in an effort to send a message to The Miz & John Morrison ahead of their WWE Backlash showdown.

Can Braun Strowman and Heavy Machinery impose their will against Ziggler, Miz & Morrison?
First of all, it's nice of WWE to remember who Tucker is after the poor guy has disappeared for most of the last two months. There is no injury to report. It's just a case of WWE wanting to focus heavily on Tucker's tag team partner Otis and because of that, Tucker hasn't been used on television much at all. I think Tucker is a good athlete for a 300 pounder and he works hard in the ring. I did not expect the big Otis singles push and I figured Heavy Machinery would have won the Smackdown Tag Team Titles by now, but that obviously hasn't happened yet.
Prediction: The feud between Strowman and Miz/Morrison has been awful. They need to try to do something to make us care, but I don't have a lot of faith in the creative team when it comes to that. This rivalry just doesn't interest me that much. Anyway, for this match since I think Miz/Morrison need some positive momentum, I am going to predict that Morrison pins Tucker in order to make Miz/Morrison look like bigger threats. They need the win the most out of the guys in this match.
Jeff Hardy and Sheamus to converge for contract signing ahead of WWE Backlash
This is from WWE's preview:
Sheamus has taken every opportunity to stand in the way of Jeff Hardy's comeback, and on Friday night, he won't have to search far to find him. The Charismatic Enigma and The Celtic Warrior will come face to face for a contract signing before they meet at WWE Backlash.

The animosity between the two accomplished Superstars reached a new level after chaos, as a hit-and-run incident involving Elias resulted in the arrest of Hardy. Last week, as Hardy attempted to explain his side of the story, Sheamus interrupted with his own message of a vicious Brogue Kick and repeated throws into the plexiglass.

Will the contract signing cause tensions boil over before the rivalry heads into WWE Backlash?
There is a spoiler out about what happened in this segment and I already posted it here, so there's no need to offer up a prediction.
I will say that based on the spoiler that there will probably be a lot of people talking about this segment. There will likely be a lot of complaining about it too.
===
That's all that WWE has on their WWE.com preview of the show. I assume there will be a women's match or segment as well and maybe something about the tag team division.
I'll be back later tonight with a WWE Smackdown review, then the WWE Backlash preview on Saturday and a live review of WWE Backlash on Sunday night. It never stops.