WWE News: Edge vs. Orton Backlash Match Taped on Sunday, Elias Expected to Miss Several Months Due to Injury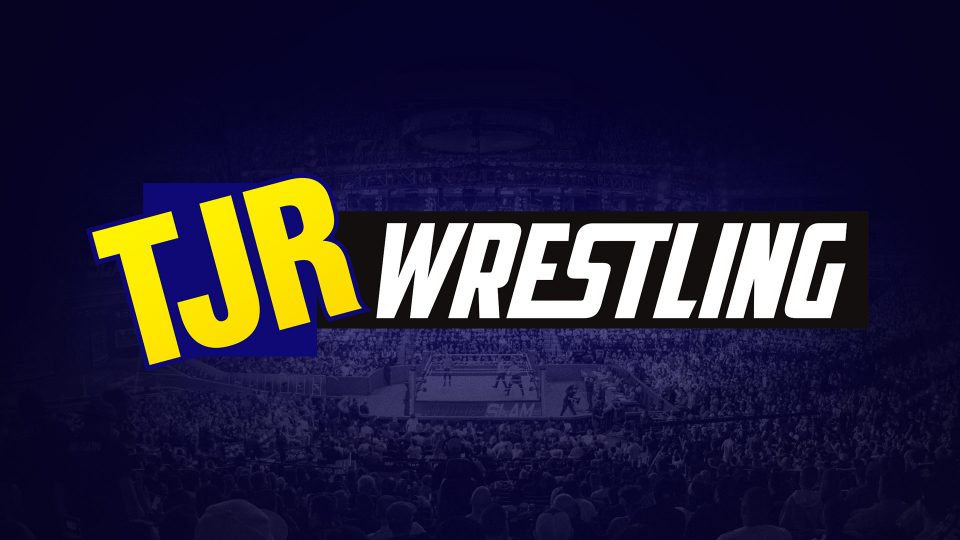 There was a report yesterday that all of WWE Backlash was taped. We had a post up on Sunday for a few hours about it, but then when I found out some more information I removed the post because the whole show was not taped. The way the report was, it made it sound like everything was taped. We have some more clarification today.
It was reported by Dave Meltzer on Wrestling Observer Radio that WWE taped the Backlash match between Edge and Randy Orton. The match will air next Sunday night on WWE Network, most likely as the main event of Backlash. Here's how Meltzer explained it as written by me:
"The only match that they taped was Edge and Orton. There was a rumor going around that they were taping the Backlash pay-per-view today, which in fact they were not. Yeah to make sure that Edge and Orton has no kinks. The attempt was to do the absolute best match possible and if there's any problems you can re-do it and you can re-edit it and they got a week to clean it up. I was told that the match is two very smart workers working very, very hard to have the smartest match they possibly could under the best circumstances. So it was absolutely an attempt to do it and give them the benefit of post match editing. So they did it and I was told it was really, really good…like great, so we'll see.

I don't know about the 'best match ever' but I'm guessing it was really long and I heard a lot of selling. I wasn't told really long…I think really long. The idea was not to swerve you on the Greatest Match Ever by getting you mad when they had a terrible match. It was very much to do the best match they possibly could."
Good stuff. Thanks to Dave for that. If you're expecting some short match to swerve you then your prediction is likely wrong. We'll find out Sunday at Backlash.
Edge and Orton are both advertised for Raw tonight with Edge as a guest on Christian's "Peep Show" talk show while Orton is likely to make an appearance as well.
Orton was active on Twitter last night with a funny tweet about leg slapping that some wrestlers do to make their kicks and knees sound louder. Also, he reacted to a fan with a swear word.
Heard #WWENXT#TakeoverInYourHouse was great! Slappin my leg for you guys. Sincerely #legslap

— Randy Orton (@RandyOrton) June 8, 2020
Yeah? Who said? It's a week from now ya fuckin mark #greatestwrestlingmatcheverhttps://t.co/jTzYzPiIzJ

— Randy Orton (@RandyOrton) June 8, 2020
Orton doesn't tweet a lot, but he is one of my favorites on there.
There are WWE tapings over the next three days:
Monday, June 8th – WWE will tape Raw for June 8, Smackdown for June 12, 205 Live for June 12 and Main Event for June 12.
Tuesday, June 9th – WWE will tape Raw for June 15, Smackdown for June 19, 205 Live for June 19 and Main Event for June 19.
Wednesday, June 10th – WWE will tape NXT for June 10 and June 17.
It's not known exactly when the rest of Backlash will be taped, but we'll get to watch it on Sunday.
Elias Out of Action for Several Months Following Torn Pectoral Muscle Injury
It has been confirmed that Elias is out of action with a torn pectoral muscle, as reported by Dave Meltzer of the Wrestling Observer. When WWE did the car accident angle on Smackdown two weeks ago with "drunk" Jeff Hardy crashing into Elias in a segment where Jeff was framed, WWE later announced Elias had a torn pectoral injury.
Here's what I wrote over a week ago about it: "A torn pectoral muscle usually means surgery and a recovery timeline of about six months. You may recall that Triple H had a torn pectoral injury at Crown Jewel 2018 and he wrestled six months later at WrestleMania 35 in 2019. I don't know right now if Elias is going to have a legit surgery and miss six months, but the fact that WWE wrote that in this story likely means it is legit. I don't know if that's confirmed yet."
My intuition was correct. I doubt that WWE would say a guy had a torn pectoral muscle injury as a storyline because that's the kind of injury that puts somebody on the shelf for five to seven months. In other words, Elias is likely out for the rest of the year, but perhaps could come back in November or December if all goes well.
If you're wondering about the future of Elias, it was reported back in January that Elias signed a new multi-year contract with WWE. The length of the contract isn't known, but it's usually five years or maybe three years. We don't know for sure.
Best wishes to Elias in his recovery.