WWE Conference Call 04/23/20 Recap: COVID-19, Vince Praises Superstars, WrestleMania, No New Video Game in 2021, More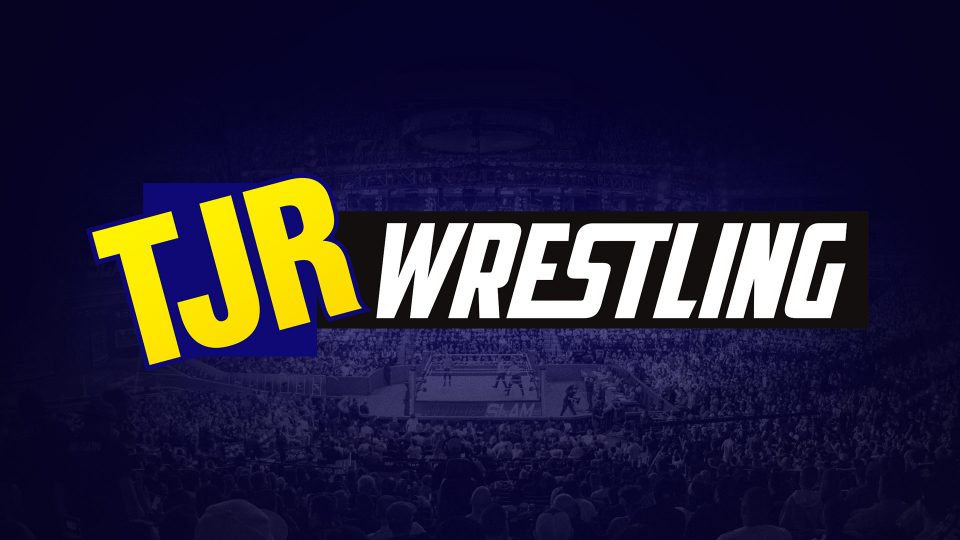 There was a WWE conference call regarding the first-quarter earnings as well as WrestleMania related information. The conference call took place at 5pmET today.
Thanks to our friend Rajah of Rajah.com for the recap. I asked him if I could use it because I wasn't able to listen to the call and he said sure. I still contribute multiple reviews per week on Rajah's site (I started there 20 years ago), so I appreciate him letting us this. Check out Rajah.com for all the wrestling news you can use. Here at TJRWrestling we try to hit on the bigger topics and interviews, but I know on Rajah's site they cover all of it and do a great job for over 20 years. Anyway, let's get to it.
===
World Wrestling Entertainment held its investor's conference call this afternoon/evening with members of the executive team. They went over some key financials before opening up the call to questions. I was on the call and here is a quick recap of what they discussed:
– WWE Chairman & CEO Vince McMahon and Interim CFO Frank Riddick are going to lead the call and are introduced by SVP Michael Weitz. They will go over the results and give forward looking statements.
– Vince McMahon starts by talking about WWE's strong results amid the challenging environment and how the company will continue to look at opportunities to reduce costs while still providing compelling content. He talked about so many different ways of getting their programming – television, digital, social – WWE is there.
– As far as television goes, Raw is off considerably but Smackdown is about even compared to the start of the year. He talks about the move to the Performance Center and that it's a challenging environment but the company is trying to make it as special as possible. He talked about doing "mini-movies" like they did at WrestleMania to make the best out of the situation.
– Vince talked about the increases in digital and social numbers and touted WWE as one of the only properties around that could show those increases.
– Vince talked about WrestleMania being "off the charts" and again hyped the number of views on social media and said it was the most social event in the company's history. On the WWE Network, he noted that the total subscribers after WrestleMania was 2.01 million – the highest in company history.
– Vince then talked about improving cash flow in making cost reductions by decreasing operating expenses, talent costs. Nobody knows the "new normal" but he said WWE is very flexibile and can adapt quickly and effectively and there are a lot of factors – what the government tells you to do and what your audience wants.
– Vince talked about long-term rights fees for television are "healthy" and it's just a matter of opening the country back up – whether it's three months, six months – but whenever that is, WWE will be ready. He then handed it over to Frank Riddick.
– Riddick talked about more specific financial numbers, highlighting key revenue drivers including the event in Saudi Arabia. He talked about the additional opportunities to promote the brand – more content on FOX, deals with ESPN to air encore WrestleMania PPVs. He talked again about the social media and digital activity leading into WrestleMania as well as the year-over-year network subscribers.
– Riddick spoke of Smackdown viewership showing an increase from 2019 and how it stayed even after March. WWE Raw showed a 16% decrease from 2019 but outpaced USA's overall decline of 29%.
– Riddick talked about the future of the WWE Network and said they are always looking at other opportunities with partnerships with existing and new streaming services out there. He talked about new partnerships in India and Germany and also pushed the success of The Big Show Show, The Main Event as well as Miz & Mrs.
– He talked about live event revenue decreasing and suggested this was strategic as there was less events due to trying to optimize their travel schedule. Revenue from consumer products was also down year-over-year but he highlighted new products the company is offering including Superstar Ice Cream bars and new replica title belts.
– Riddick talked about COVID-19 actions and how the company has been able to offset the loss of revenue from ticket sales by reducing operating expenses including the introduction of a new model for producing content. He warned that WWE does not know how COVID-19 will impact other areas of the business. He talked about reducing talent, by offering furlough where available which is because the company feels there is an opportunity to bring them back at some point. Ultimately, the company is not offering guidance on 2020 amid the pandemic but they have significant cash reserves ($500 million) to be able to get through the difficult times.
– They open it up to questions. The first one talks about ratings for Smackdown and Raw has been "soft" lately and if Vince has any thoughts on why this is the case given they are the only sports programming currently on and how they can reverse that. Vince said it's a different atmosphere holding shows without an audience and everything they do is based on the audience so they need to be able to figure out ways to get creative, such as hearing wrestlers talk to one another. Vince re-iterated that it's new for them and without an audience, it's a completely different show. He again highlighted that Smackdown remains relatively unchanged and it's only Raw that has suffered and he said that it's because they have to bring new talents and performers for Raw and it takes time. He mentioned Brock Lesnar no longer being on Raw but he is confident that Raw's ratings will bounce back.
– The second question asks about the agreement with Saudi Arabia and what the update is there. Vince says they want to have another WrestleMania type event and normally they have two per year but there are constraints with the pandemic. They are not sure if there is going to be okay to perform again in November or December based on government regulations. But the good news is that if they can't hold that event later in 2019, they will tack on that event to the end of the 10-year agreement with Saudi Arabia so in theory the company won't lose any money.
– A caller wants to clarify if the numbers in Q1 included the new TV deal in India or was it based on the old deal. It was stated that the first quarter had India on the old terms. They were asked about sponsorships and advertising trends they saw in March. Riddick spoke about most of their sponsorships were tied to WrestleMania and most of the revenue there was mainly transactional in nature.
– The next caller wants to know about WWE's originally planned investments versus what they will do now in the current atmosphere. Michael Weitz answers this one and says the mode they have been in so far is how to reduce cost and strengthen their financial position. The investments they made last year have been pulled back but right now, the balance of their thoughts is focused on aligning the business with reducing costs.
– The same caller then asks what will happen if Florida changes their decision and shuts down, if WWE has any backup plans. Vince McMahon said yes they do and a number of states would welcome them.
– The next caller asks if there is a possibility of moving over to Full Sail to film in front of a live audience once restrictions lighten. Vince said yes, that is possible but it all depends on and that if that situation ever presented itself, it's likely WWE will be the first organization to have events in front of an audience, albeit he doesn't know what "live audience" even means now.
– They are asked about distributing WWE content on another platform other than the network. The comment was that the partners they are talking with are more focused on COVID-19 responses but they are thinking of deals and also evolving the WWE network and they are excited by the response they have gotten. Vince said there were a number of companies very interested in their content but COVID-19 happened and the bottom fell out. He talked about the different tiers of WWE Network and they are still moving forward with looking at all that in 2020.
– The next caller asked how WWE will look after COVID-19 as WWE works through this experience. Vince said he isn't sure if WWE will be in the live event business as they were before; they are ready, if it's allowed. He feels it will take a while for consumers to come out and cram into a 70,000 stadium but if anyone can figure it out, it's them. Vince feels it will be more content-oriented, perhaps not live events but more digital and social media. It's a creative environment and they look at it is an opportunity.
– The panel is asked about the networks and what they think of not having a live audience. Vince said there's nothing out there and WWE's partners are completely understanding of the situation and they have a great relationship overall – it's not their fault – and they have each others' backs.
– The next question asks about the loss of revenue from not having WrestleMania and all the live events and whether it's logical to question whether Q2 is even going to be profitable. They re-iterated that they don't want to offer guidance but they feel the second quarter will be profitable. They are asked about a yearly outlook and predictably they declined to offer any predictions.
– Vince McMahon is asked about whether their cash flow is better by having shows in front of no audience. Vince doesn't really answer it but says they will adapt. He is then asked if WWE will be able to hold onto the new subscribers. Vince responded said new content is important and everyone is starved for it; if they are tired of Netflix and WWE has a unique product and it's an advantage they have over many other companies.
– The next question once again asks about costs of holding WWE events at the Performance Center compared to arenas across the country. Vince said the costs are substantially lower, they are saving a lot of money but they need an audience, they need that interaction that the company draws from. Vince said they don't want to just continue to produce in a studio environment because there are a lot of things in a live audience that have advantages. He talked about how wrestlers play off of a live audience and merchandising as two strengths of holding their shows at venues across the country.
– Frank Riddick is asked to quantify the international deals WWE has signed. They declined to provide any specifics or even a total increase in revenue.
– The same caller is asked about tiers for the WWE Network. They estimated about the fourth quarter of 2020.
– Vince is asked about guessing when the first live event will be and Vince said he has no idea; he doesn't know when it's going to be allowed just like nobody else knows.
– The next caller observes that for a company that doesn't have a lot of debt, he feels that the amount of cost-cutting has been aggressive and he wants to know if they foresee something big happening. They answer by saying they felt they needed to be overly conservative amid COVID-19 so they have more than enough resources to get through the crisis. They don't see anything that will require the huge use of cash but they simply don't know how things will look in the next two quarters or the economy will look like. Vince chimed in saying they have no debt, but cash is king and they are just being overly cautious with so much uncertainty.
– The next question talked about how the company promoted the WWE Network around WrestleMania to drive the growth in total subscribers. It was hard to hear this answer but someone was saying they did things like push shows on Netflix, partner with ESPN and offered an expanded free tier and it all contributed to the jump in subscribers.
– Vince McMahon is asked about talent morale and their reaction to the new production changes as well as their COVID-19 testing. Vince talks about the testing WWE is implementing and that every talent has to fill out a form weekly as screening and they undergo medical testing at the Performance Center, checking for fevers. He talked about changing the ropes and turnbuckles between matches and they have a "pandemic cleaning" with Chlorox 360 as well that they regularly do and through a third party. Paul Levesque said they are coating their surfaces with a solution that lasts 90-120 days and they are using this solution on not only in their equipment in the ring but also their production trucks. Vince talks about talent has taken this as a challenge and they realize that people are sitting at home bored and they have an opportunity to entertain them like few others can. He says WWE talent loves to give and he is so proud of them.
– The next question is asked about if WWE has a perspective on how affected WWE's audience is to the economic downturn. They said they don't have granular details on that. Vince said their fans are very robust and if they held an event at MSG, it would be sold out immediately. Vince says that with the "new normal", they can change their prices and even venues that charge rent will likely be coming down. As producers, ticket prices will probably go down and they will have to adapt.
– In a second part, is whether WWE is concerned if their audience will be in the economic position to pay for things like the WWE Network. Vince says they are just going to adapt and be flexibile and they just want to get back to action.
– Vince is asked about WWE 2K21 and whether that will happen. Vince passes it off to Frank who says there will be no game this year.
—-
Thanks again to Rajah of Rajah.com for the recap.