Update on WWE Tapings for Raw, Smackdown and NXT, Rumors of WWE Taping in Front of Fans Soon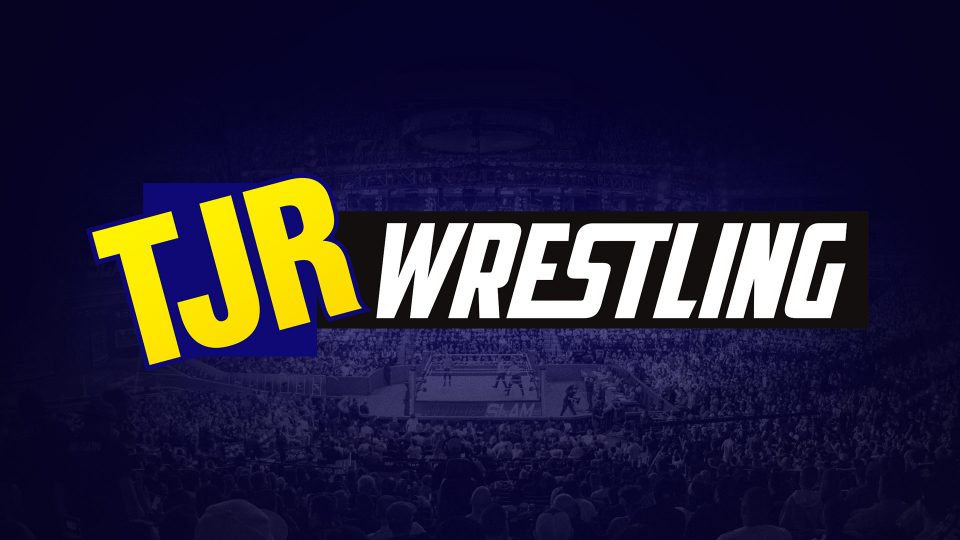 The last week has been a mess for WWE as they ramped up their testing protocols due to more WWE personnel testing positive for the Coronavirus. There are rumors out there that there may be two dozen people in WWE that may have tested positive for COVID-19 and others saying it could be over 30 people. However, we may not know those names.
There were some names we knew like Renee Young, Kayla Braxton, Producer Adam Pearce and Producer Jamie Noble because they went to social media to share the news, as well as the message to be careful out there.
The taping schedule was originally going to have WWE tape Raw and Smackdown on Friday (yesterday) and another week of tapings for both shows today. Instead, they only taped about one hour of Smackdown content and the other hour of Smackdown was a tribute to The Undertaker. Thanks to Post Wrestling, we have some info on the future tapings.
This Monday's episode of Raw (airing on June 29) taped today and will feature two contract signings. Those contract signings are for Drew McIntyre vs. Dolph Ziggler and Asuka vs. Sasha Banks with both matches taking place at WWE Extreme Rules.
On Wednesday, July 1 – WWE will tape two episodes of NXT. The first one will air later that night and the other episode will air the following Wednesday. Both weeks of NXT are part of the "Great American Bash" two week celebration that WWE is doing.
On Thursday, July 2 – WWE will tape two episodes of Smackdown. The first episode will air the next day on July 3 and then July 10 as well. They will likely tape 205 Live on that day as well.
On Friday, July 3 – WWE will tape two episodes of Raw. Those episodes will air on July 6 and July 13. Those tapings will also include matches for Main Event and talking segments for Raw Talk.
The next pay-per-view is Extreme Rules on July 19, so they should have all the Raw content taped by next Friday. The July 17 edition of Smackdown could be a live show, but we don't know that right now.
In other WWE taping news:
– It was reported by the Wrestling Observer Newsletter that WWE was planning on running some TV tapings with fans in attendance. The dates of July 24 and July 27 were possibilities. The venue that WWE considered was the RP Funding Center in Lakeland, Flordia with about 8,000 seats there. They would allow some fans in while following social distancing rules, so it would be limited capacity. It may not happen in July, but WWE is considering it for some time in August. The July dates were going to be announced this coming week because, as Dave Meltzer wrote: "Vince McMahon was determined to be the first person to run a live indoor sports event with a crowd."
Shocking huh? Anyway, for now it appears like no fans in a non-WWE Performance Center arena until August. Everything keep changing so quickly, though, it's hard to know where things stand from one week to the next.
– The Wrestling Observer Newsletter reported that Producer TJ Wilson (Tyson Kidd) had a bit of a fever on Friday, so he went home from the tapings as a precaution. TJ's wife Natalya also went home on Friday, so she wasn't part of the tapings for Raw on Friday. TJ and Natalya both took two Coronavirus tests and I believe they both tested negative. Going home early was just a precautionary measure.
Lastly, Simone Johnson is a WWE developmental trainee that has been at the crowd at the WWE Performance Center over the past month. She is also The Rock's daughter. There was an anonymous letter/email from somebody at the WWE Performance Center complaining about things. It was posted by WrestlingInc. They're a good website and I'm not trashing them, but I found the complaint to be very sketchy and likely fake. Simone responded to PWTorch sharing the link with this:
if you're gonna snitch you might as well make it a true story. it's a shame some people are so desperate for clout.

pathetic. https://t.co/w5LKmCXXvo

— 𝖘𝖎𝖒𝖔𝖓𝖊 🃏 (@SimoneGJohnson) June 27, 2020
In other words, a fourth-generation wrestler like Simone that has been at the WWE Performance Center is calling out somebody for writing a fake letter. I believe her more than whoever the anonymous person is.
Simone added this.
personally i think everyone should wear a mask.

— 𝖘𝖎𝖒𝖔𝖓𝖊 🃏 (@SimoneGJohnson) June 27, 2020
TJR Thoughts: I really like what Simone wrote there. There's this perception from fans and certain wrestling media outlets that everything is terrible. It sucks that there are some people with Coronavirus obviously, but it's also not a death sentence. Let's be positive and try to focus on good things in life.
I'm on team mask too, for the record. I've been wearing it for a couple of months at least, but if it's not for you, please at least keep practice social distancing. That's what matters.