UFC Heavyweight Champion Daniel Cormier Claims He Might Confront Brock Lesnar at WrestleMania to Set Up UFC Fight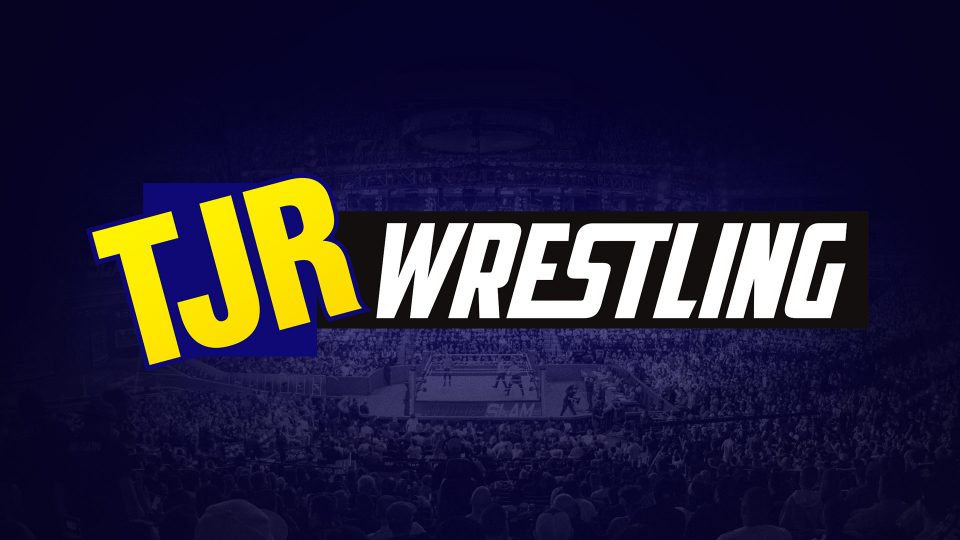 In the "could be something, could be nothing" news department, current UFC Heavyweight Champion Daniel Cormier made some comments last night on ESPN that may set the wheels in motion for Cormier to face current WWE Universal Champion Brock Lesnar in the UFC octagon.
While talking to ESPN's Steve Levy on Sportscenter last night, Cormier commented on Lesnar as a possible future fight for Cormier:
"I don't have a fight exactly scheduled yet, but I got my eyes on Brock Lesnar. I might go to WWE's Wrestlemania and I may go cost him his title over there, so he can hurry up and get to the UFC, so I can beat him here."
You can watch Cormier's comments here:
Daniel Cormier is the kind of guy to get some shine on ESPN and all of a sudden forget about the little people 😔 pic.twitter.com/aZvbeWgoCg

— Ariel Helwani (@arielhelwani) March 24, 2019
As you can see there, the comments from Cormier were a bit tongue in cheek, but perhaps there is something to it. Why say it and then not do it, right? I think it's very possible Cormier shows up at WrestleMania. Cormier has also been linked to WWE since last October when he mentioned he would have a WWE announcer tryout soon. Cormier is a legit, lifelong WWE fan and the rumor is that WWE may want Cormier to be an announcer when Smackdown moves to Fox this October.
The backstory on this is that Lesnar showed up in the UFC cage last July after Cormier won a fight and got in Cormier's face to tease a future fight between them. At the time, Lesnar was not in UFC's drug testing program, but he reportedly entered it and as far as we know, he should be cleared to fight in the UFC again. The obvious issue is that Lesnar is busy with WWE and has the WrestleMania 35 match with Seth Rollins on April 7th. After that, who knows?
Earlier this week, UFC President Dana White (who is also the face of the promotion), commented on the Lesnar-Cormier fight saying that both guys wanted it.
"I think both guys really want it, Cormier wants it bad. I know Cormier wants it bad, and Brock wants it bad. So, when two fighters want to fight each other as bad as these two do, I think it's going to happen."

"Brock Lesnar is doing his thing with WWE. One of the things about Brock Lesnar is, when that guy is ready to fight, he is not shy. He will call me and he will let me know. To be honest with you, I'm hoping to hear from that guy this summer."
It's possible that Lesnar will also work WWE's next Saudi Arabia show in early May because that's a huge payday. After that, maybe White's hint that Lesnar may be in touch this summer could lead to the fight being set up.
Cormier has said in several interviews in the last year that he plans on retiring from the UFC this year because he turned 40 years old earlier this week.
There are rumors that Lesnar's current WWE deal expires with WrestleMania this year, but we've seen that in the past well. What ends up happening is Vince McMahon throws more money at him and Brock ends up staying because WWE pays him really well to work a light schedule.
Lesnar, who turns 42 years old in July, likely realizes he won't be able to have that many big fights considering his age, so doing the fight with Cormier this summer or later this year seems like it is going to happen. It would be a huge payday for both fighters.
TJR Thoughts: I think the Lesnar/Cormier UFC fight will probably happen in July or August. With Cormier wanting to retire after the fight, the timing is perfect and it will do great business for the UFC. Lesnar is a draw for them, so is Cormier and this fight will be a big draw for the company. It's just a matter of Lesnar taking a WWE break to focus on a UFC fight. I think it will happen this summer.
As for Cormier appearing at WrestleMania, I think that's very likely too. He's a WWE fan and if they want him to work on Smackdown later this year then it makes sense for WWE to bring him to the show. I doubt UFC or Dana White would have a problem either because it would be a way to promote a UFC fight on WWE's biggest show of the year.
It wouldn't surprise me if Paul Heyman has a reply to Cormier's comments on Raw this Monday.