Shane McMahon Comments on WrestleMania 32 Match with The Undertaker, Their Friendship, More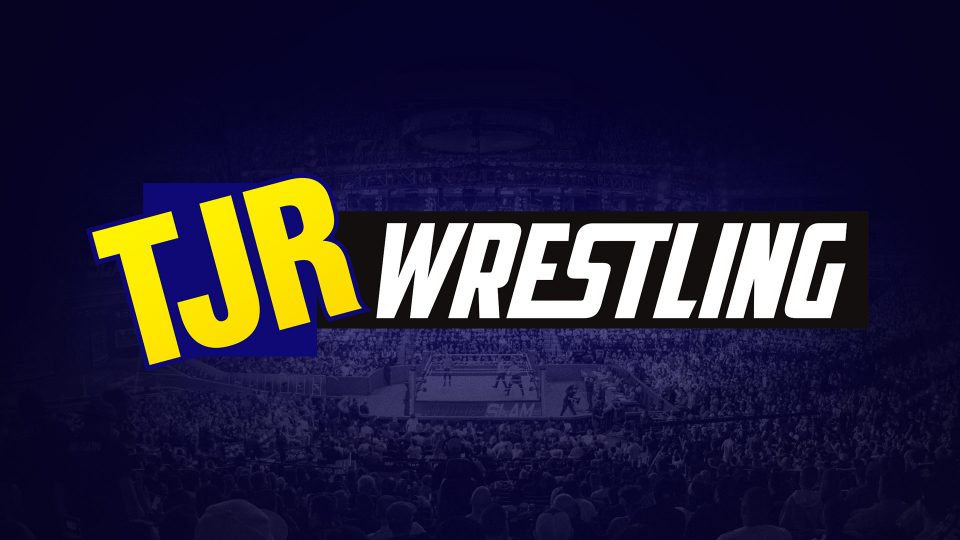 Shane McMahon has known The Undertaker very well for the past 30 years since The Undertaker started working for World Wrestling Entertainment. When The Undertaker started in WWE in 1990, The Undertaker was 25 years old, Shane was 20 years old and now they're grizzled veterans with gray hairs in their heads. Shane doesn't do a lot of interviews talking about his WWE history working under his father Vince McMahon, but he did open up about The Undertaker in an article with ESPN. Shane shared his thoughts to promote "The Last Ride" five-part documentary about The Undertaker. You can read my review of Chapter Two of The Last Ride right here.
In that ESPN article, Shane talked about his history with The Undertaker noting that when he first saw him in the summer of 1990 at his parent's house: "Mark came walking through my dad's front door. Big, huge, but young — no tattoos, just an alabaster glow of skin. Oh my god, he was so pale." Shane called The Undertaker (we can say Mark Calaway now since it was used a lot in the Last Ride documentary) his best friend in the wrestling business.
Shane talked about how he grew up differently than The Undertaker and how Taker has always been an old-school kind of guy.
"Mark and I grew up a little differently. He grew up on the independent circuit, where you learn the art of keeping things to yourself, what we call the art of 'kayfabe.' You look at the way the guys that came before you acted: You don't mess with the family, you don't mess with the money."

"That's why you never broke kayfabe. Mark has always had the mentality, as have I, and it's even more enhanced by The Undertaker character. It's mysterious and dark. Mark was very guarded, as he should have been, but now that it's evolved, so has Mark Calaway, the human being. He's grown in life."
Shane commented on how The Undertaker was a big reason why he returned to WWE in 2016 (after six years away) for their Hell in a Cell match at WrestleMania 32. It was The Undertaker who reached out to him.
"The whole reason for the Hell in a Cell match we had at WrestleMania 32 goes back to a couple of major factors. I had a hiatus from the company for a while prior to that. My three boys had never seen me perform live. They're the main reason I changed my life around, to be more involved in their personal lives. They had asked about me doing it again, and I figured if the right scenario ever came around, I would consider it."

"One day, I get a call from my friend Mr. Calaway. He says, 'What do you think?' And I ask, 'About what?' And he says, 'Me and you.' My gut was that I didn't want to say no, which stunned me. So I told him to run it by the boss and see what he thought. Taker called Vince. My dad called me. And the rest is history."

"The three of us started thinking about this match as a special attraction, and the story was about my comeback after seven years, for control of the company — which was a great little family dynamic, because you never know with the McMahons what's real and what's not — and that I'd have to get in there with Vince's chosen representative, and it'll be a Hell in a Cell."
Frankly, I thought the whole "lockbox" storyline was lame and I know a lot of other fans would agree, but it was a storyline reason to do the match. There's no denying the crowd reaction when Shane returned was massive on that Raw in Detroit on February 22, 2016.
Regarding the WrestleMania 32 match at AT&T Stadium in Dallas with over 100,000 fans in attendance, Shane revealed that The Undertaker didn't want Shane to jump off the cell through the announce table below (when Undertaker moved), but Shane felt he had to do it.
"He was not a proponent of me jumping off the cage. Not taking anything away from Mick Foley, but this was the new Hell in a Cell. This was bigger, substantially higher. Mark would say there were other things we could do, different iterations. But I told him no. This is what the story needs. It was David vs. Goliath, and you're expecting David is just going to be killed. In that match, I had exhausted everything in my toolbox to try and win. This is what WrestleMania needs."

"I blew my belly button out — an umbilical hernia — because I hit so hard [on impact]. I didn't expect that force to be that hard. But oh my god, it was."

"We knew we had it all the way through the match, just based on the reaction. He was happy with it when it was over."
After their WrestleMania 32 match that was won by The Undertaker, they exchanged gifts.
"I always have extra baseball jerseys made for important events, so I presented one to him after the match, and as I was doing that, he was giving me one of his [MMA-style] gloves. That old-school appreciation."
Shane also thought it was great that WWE was honoring WWE with "The Last Ride" documentary.
"With 'The Last Ride,' it's absolutely an honor and a privilege to have the company do this for Mark Calaway. He's absolutely a singular and iconic talent. The character is just awesome, and it has grown with every generation. It's been the connective tissue [of the WWE], not only from an audience standpoint, but also linking in multiple eras of superstars. It's kind of like if Michael Jordan was still playing, and performing at a high level. What Jordan is to basketball is what Undertaker still is to the WWE."

"There never has been, nor will there ever be, a character like The Undertaker."
There are other good stories in the ESPN article like Shane talking about how Undertaker's mom got a bit upset at him for being a bit rough with Undertaker in a segment on Raw. Also, Shane spoke about having some hotel room battles with Undertaker as well. Clearly, you can tell they were close friends just as Shane said.