Report: Body of Shad Gaspard Discovered on Shore in Venice Beach, Gaspard Passed Away at 39 Years Old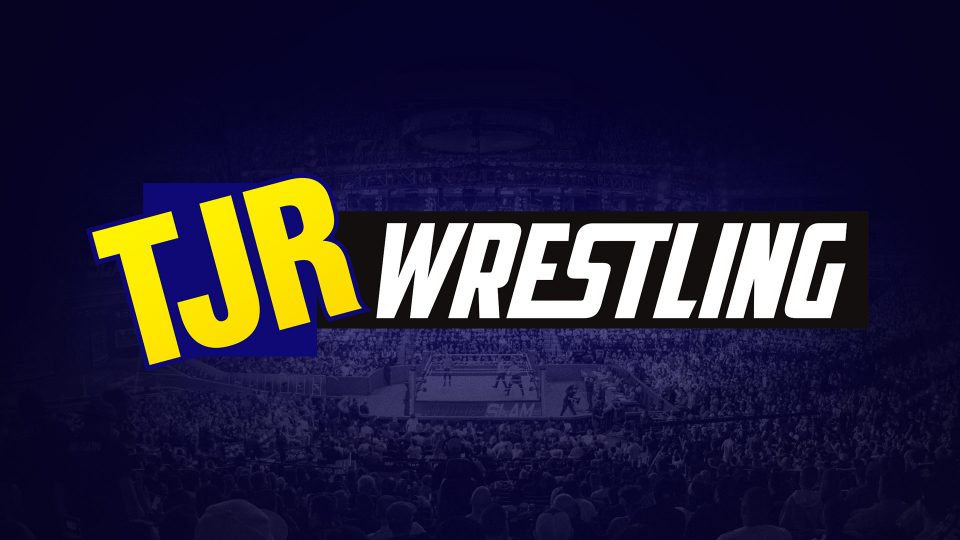 The last few days have been very sad as we learned that former WWE superstar Shad Gaspard was missing after going swimming in the ocean near Venice Beach, California with his 10-year-old son Aryeh. There was a big tide that led to lifeguards going out to rescue swimmers. They were able to save Shad's son when Shad urged them to do so, but they were unable to find Shad. Yesterday, the US Coast Guard said that the search was over after two days of looking for Shad while the LAPD continued their search.
This morning, we learned of the unfortunate news that Shad's body was found on the shore in Venice Beach, California. He is dead at the young age of 39 years old.
You can see the official statement below.
UPDATE: officials confirm description of pro wrestler Shad Gaspard matches that of the body discovered after washing up on shore in Venice Beach. @FOXLA@GDLA@LACoLifeguards 💔 pic.twitter.com/1EGKkglcNf

— Mario Ramirez (@MarioFOXLA) May 20, 2020
#BreakingNews Investigators say a body, matching the description of the missing father, former WWE wrestling star Shad Gaspard, has washed ashore in Venice. He was swept away by a rip current while swimming with his 10 yr old son. Son was rescued by lifeguards. @NBCLApic.twitter.com/JR2MpZzHah

— Daniella Guzman (@DaniellaNBCLA) May 20, 2020
This is a heartbreaking tragedy of a father that did everything he could to save his son in his final moments and I want to make it clear that Shad died as a hero. Since the body was found, the family will be able to honor with a funeral or however they choose to do so.
In an article by ESPN's Mark Kreigel, it was confirmed that Shad made sure the lifeguards saved his 10-year-old son. Here's an excerpt from that.
This was Sunday afternoon, shortly before 4 p.m., the first weekend Los Angeles County opened its beaches since the stay-at-home order. The swells were 6 feet, and the current was fast, as the father and his 10-year-old son were now 200 yards north from where the lifeguard first spotted them.

The lifeguard, whom Haskett personally debriefed, tried to deliver a "rescue can" — a small, buoy-like device to help tow distressed swimmers back to shore. "But because of the size of the waves, the boy couldn't secure it," Haskett said.

That presented the lifeguard — who has a middle school-aged son himself — with an excruciating dilemma. The father was 6-6, about 270 pounds, with shoulders the size of a small desk.

"Based on the gentlemen's size and the conditions in the water…," Haskett said, "these are choices we do not want to make."

Then again, based on the gentlemen's character, there was never a choice.

"Take my son," said the father, a former professional wrestler named Shad Gaspard, to the lifeguard.

Save my son.

Three minutes had not passed before the boy was safe on shore. He was physically unharmed, but deeply distraught. "Dad told me to push off to the guy," he told Steve Smith, a firefighter-paramedic from Rescue 63 in Venice. The boy kept saying that: "Dad told me to push off to the guy."

The guy. The lifeguard.

Just as he turned back, making a hasty return to the ocean, the lifeguard saw the father again. "A wave pushed him under in the impact zone," said Haskett. "He didn't resurface after that."
WWE fans will always remember Gaspard as the fun-loving bigger member of the Cryme Tyme team with JTG. They provided a lot of comic relief on WWE television for several years. I wish they got a chance to win the Tag Team Titles and that their run was longer, but it wasn't meant to be. Shad also had a lot of success as an actor, he was a writer and the most important titles he held were father and husband.
#RIPShadGaspard 🙏 pic.twitter.com/vVw4nwUrEH

— WWE Network (@WWENetwork) May 20, 2020
The following message was posted by WWE on their website today.
WWE is saddened to learn that former WWE Superstar Shad Gaspard has passed away at the age of 39.

Gaspard had gone missing while swimming with his son at Venice Beach in California on May 17. In his final act, Gaspard instructed lifeguards to save his son's life.

Gaspard was best known in WWE as one-half of Cryme Tyme with JTG. The fan-favorite duo memorably joined forces with John Cena during his 2008 rivalry with JBL, and competed for the WWE Tag Team Titles at SummerSlam 2009. Shad and JTG would later square off in heated fashion after a falling out in 2010.

Before entering the squared circle, Gaspard played basketball at Georgia Perimeter College. He was also a former bodyguard for P.Diddy, Britney Spears and Mike Tyson.

Admired by friends and colleagues for his warmth and humor, Gaspard was no stranger to heroic deeds. In 2016, he broke up an armed robbery in Coral Springs, Fla., pinning the suspect to the ground until police arrived.

Gaspard was also a multitalented individual, creating his own graphic novel and acting in several TV shows and films, including "Brothers" and "Think Like a Man Too."

WWE extends it condolences to Gaspard's family, friends and fans.
I didn't know Shad Gaspard, but I know people in the wrestling family that knew him well and I've seen so many tributes from people praising for being a great husband and father. This story breaks my heart.
We fuck cried like kids lol so proud of our brotha pic.twitter.com/srNpA1vyzR

— Shad Gaspard (@Shadbeast) April 8, 2019
On behalf of everybody associated with TJRWrestling, we send our condolences to Shad's wife Siliana, their son Aryeh and their entire family along with all of Shad's friends and fans all around the world.