News on Ronda Rousey's Future in WWE, Why She Might Be Done After WrestleMania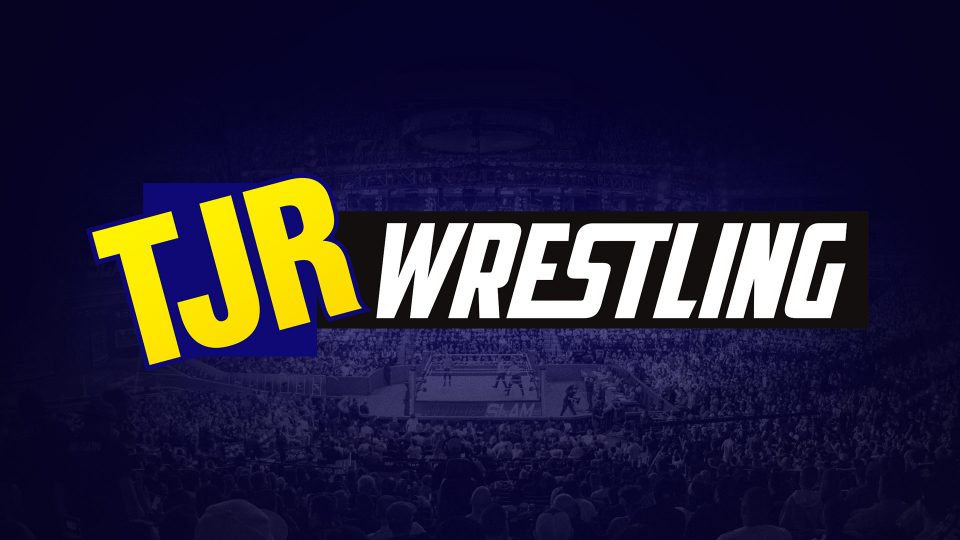 Ronda Rousey's first full year in WWE may end up being her only full year in the company because after WrestleMania, the current Raw Women's Champion may move on from WWE because she wants to start a family. That is according to the Wrestling Observer's Dave Meltzer, who started off his newsletter (available at wrestlingobserver.com via subscription) this week with this sentence: "There is a very good chance that Ronda Rousey will be finishing up with WWE at WrestleMania."
As we reported two weeks ago (via the Observer), the working plan for WrestleMania is to have Rousey face Becky Lynch and Charlotte Flair in a triple threat match at WrestleMania 35 that would likley be the main event of the show. The seeds for that match will likely be planted this Sunday at the Royal Rumble, so it could be for Ronda's Raw Women's Title or both titles or something else. We don't know yet.
Since Rousey is likely finished with WWE as a regular at WrestleMania, it's expected that Lynch would win that match since that's who the fans would want. Of course, this is WWE, and plans always change. Remember Roman Reigns and Brock Lesnar? Reigns was going to win the Universal Title at WrestleMania, but Vince McMahon changed his mind and delayed it until SummerSlam. You never know until it actually happens.
It was noted in the Observer that it's possible that Rousey could continue to work after WrestleMania for one more pay-per-view (Backlash in May), but that's not known at this time.
The original Royal Rumble plan was to do Rousey vs. Flair again, but that was changed when WWE felt it would be better to a Rousey vs. Lynch vs. Flair triple threat in order to say that Lynch and Flair got to main event WrestleMania since they are going to be around for years to come. On Smackdown this week, both Lynch and Flair claimed they were the main event, which is likely because WWE wanted to get that in people's heads.
When WWE originally announced the Rousey signing last year, they said it was a multi-year deal. That could have just been a way of not telling people that it was really only one year. They could have a multi-year agreement in place anyway because maybe if Rousey has a baby next year or whenever it is, she could come back to the company in a John Cena or Undertaker as a part-timer that works a few big matches in a year. Rousey has loved her first year in WWE, so it would make sense for her to want to work more with the company.
This isn't the first time we have heard about Rousey having only a one year deal in WWE because Ric Flair mentioned it last year even though he probably regrets saying it now because I doubt WWE wanted that info to get out there.
In March of 2018, Rousey talked about wanting to have a family in an interview with Yahoo Sports:
"We're ready to start having kids soon and I was thinking about what I've left unfinished in my life because I want to entirely focus on having kids when that time comes. I took a long look at my life and thought that if I don't try and take a shot with the WWE, I would regret it for the rest of my life. I want to be an example to my kids about pursuing your dreams and being able to do anything. I guess this is my way of nesting and getting ready for children. I'm trying to prove to my unborn babies that they can accomplish any dream that they want to go after."
Rousey is likely going to stop wrestling because she wants to have a family with husband Travis Browne, who has kids from a previous relationship. Rousey turns 32 years old in February and has been competing in the Olympics, then UFC and now WWE for her adult life. It makes sense that now would be a good time to start a family considering her age and all that she has accomplished. Rousey and Browne were married in August 2017.
There is a TMZ story saying that Ronda Rousey is not leaving WWE. They noted her WWE contract is until 2021.
The problem with this report, which is not a surprise since it's TMZ, is that she can have a contract until 2021 or 2031 or whenever, but she can also go home and have a baby if she wants. Or two or three. The end of her run as a regular in WWE is WrestleMania. That is the story. If that changes, then so be it because it's her life and she can do what she wants. After that, it's up to her. She's most likely going to be on a Lesnar/Undertaker/Cena type deal when she comes back after a baby or whatever she plans to do.
Nia Jax commented on the report with this comment.
https://twitter.com/NiaJaxWWE/status/1088492157663670273?fbclid=IwAR1c7uwd3FDAtFpw6CGmRi_kuM5nWLVkZNvJt9xnVNa4pvU9dL_ugyF_IuU
TJR Thoughts: This isn't a "new" thing to me because I had heard the Rousey "done at WrestleMania" story for most of the last year and it makes sense since she has openly talked about wanting to start a family. I don't think anybody expected Rousey to stay in WWE for five years or anything like that. It's a short term thing and I think WWE is okay with that. Fans shouldn't be mad about it either because Rousey has worked her ass off and embraced the "WWE Universe" as much as anyone.
If you think about the way Rousey has been booked, clearly WWE has rushed doing some big matches with her. She was put in a Raw Women's Title match in her second match back in June, she won the title from Alexa Bliss at SummerSlam in August. After that, she had the big match with Nikki Bella to headline Evolution, she's beaten Nia Jax numerous times, she faced Charlotte Flair at Survivor Series (originally planned to be Becky Lynch), then had a great match with Natalya on Raw on Christmas Eve. This Sunday at the Royal Rumble, she faces another big name woman in Sasha Banks. The WrestleMania plan is to face Lynch for the first time along with Flair, so that's another big name to check off. Other than Asuka, she's faced most of the top women in the company. It feels like she may have rushed through those matches, but it was also done because WWE knew she wouldn't be there for that long.
Another interesting about this is when WWE pitched to Fox about Smackdown, they pushed Ronda heavily (the report was they had some giant graphic with Ronda on it) and she may be pregnant later in the year when they go to Fox. I can see her coming back in the future in a part timer role, but I doubt she'll be active in October on Fox.