Jerry Lawler Shares Why WWE Believes In Doing Scripted Promos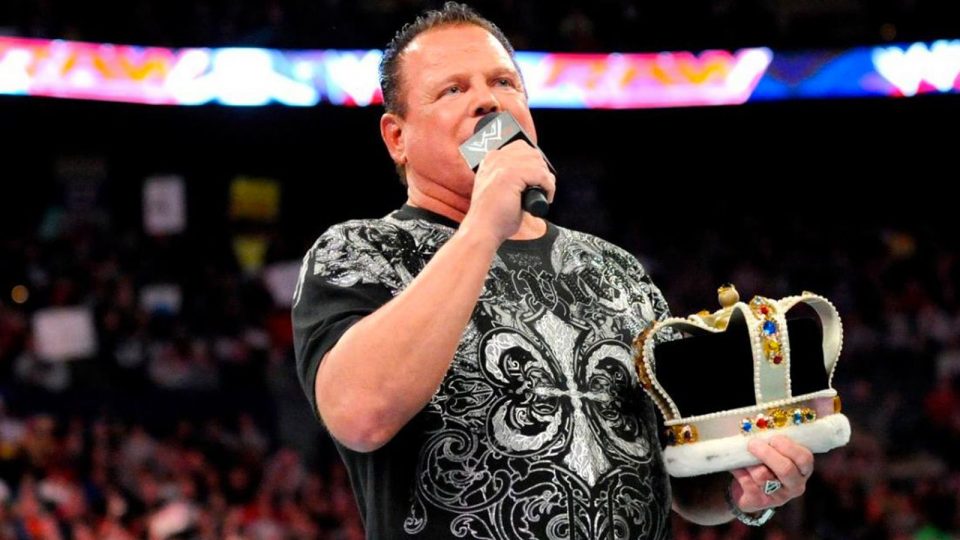 Jerry Lawler has discussed scripted promos in WWE and recalled his amazement when he found Ric Flair trying to memorise lines that someone else had written for The Nature Boy.
Over the years, scripted promos have become the norm in WWE as their team of writers craft verbiage for the great and good of the company to say during interviews. This is a very different process from the heyday of the likes of Jerry Lawler when the onus was on stars to come up with a captivating – and ticket selling – promo.
Plenty of people in wrestling hate scripted promos with big names like Steve Austin speaking out against them, but it's how WWE has operated for decades now.
Speaking exclusively to Inside The Ropes' own Findlay Martin for issue 2 of Inside The Ropes magazine, Lawler discussed scripted promos and his shock at finding one of the best of all time with a microphone in his hand having to revise someone else's lines:
"I do look at it as one of the ways the business is different, and maybe not [in] a good way. I certainly think it was better when they didn't have all the interviews scripted. I'll never forget: one day I came in, and I'm looking backstage and I'm seeing Ric Flair sitting in a chair, and he's reading something. I thought somebody had written him a letter. And I said, 'Ric, what are you reading?' And he said, 'My promo. I'm trying to memorise it.'"

"This is in WWE. And I thought, 'Oh, my God. What have we come to? Here's some writers, writing an interview for Ric Flair, who's probably one of the greatest interviews of all time in the history of the business, and now he's having to try to memorise something somebody else wrote for him?'"

"But, you know, it goes along with wrestling being World Wrestling Entertainment: we've become more like the movies. They look at it now as a TV show, like any other TV show you see. Every word of it is scripted and rehearsed. That's what we've become . . . It's now an entertainment television show."
Jerry Lawler also discussed his belief as to why Vince McMahon doesn't treat him as harshly on commentary as he has some of Lawler's colleagues.
To read the full interview with Jerry 'The King' Lawler then you can order issue 2 of Inside The Ropes magazine here or subscribe to get great wrestling interviews, features, and a whole lot more delivered to your door or available to download every single month.