The Wrestling Week With Mike Holland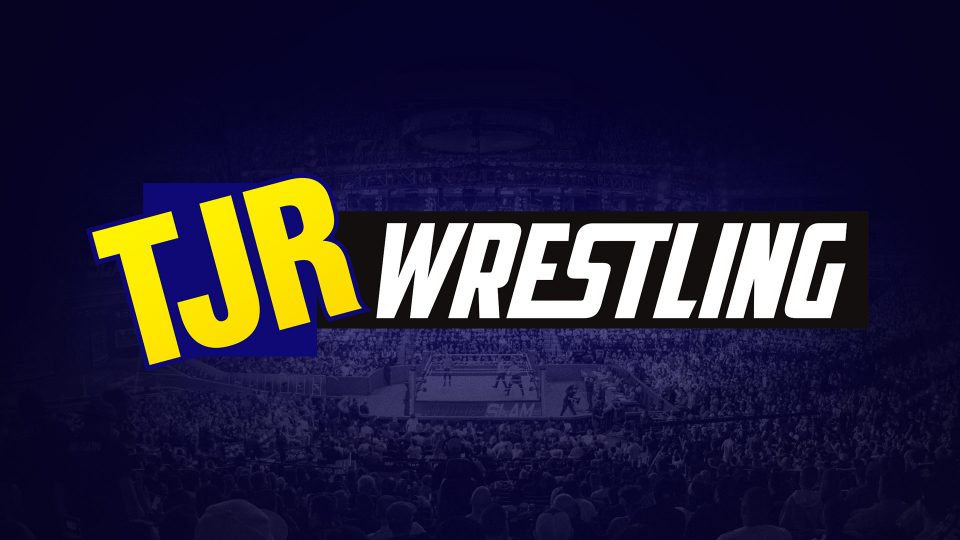 In the midst of the biggest boxing match EVER (not really, but so the hype would have you believe) and what has the makings of a stellar weekend involving all four major sports (yes, I'm including the NFL Draft fallout, artistic license!) I am happy to bring you the week in wrestling. Think of it as bite-sized nuggets of information and innuendo concerning some of the stories that hit the inbox and the feeds. With opinions, naturally, because that's what you've come to know and love. Or accept. Or…well, you get the idea.
*The WWE decided to execute their 2015 version of King of the Ring in a bit of an odd fashion, with the first round playing out on this week's Monday Night Raw and the next couple of rounds randomly broadcast on the WWE Network the following day. The hero of the day was clearly Neville, who's been booked solidly in my view since making the leap from NXT. That trend continued this week, as he defeated bigger baddies Luke Harper and Sheamus before coming up short against fellow countryman Wade Barrett. Barrett's path to the crown was slightly easier, as he took out Dolph Ziggler on Raw with a big assist from Sheamus and handled R. Truth before the final match. While I'm a bit confused on the haphazard booking, the results were just fine with me. A heel KOTR always works better from an entertainment perspective, and Barrett's mic work has rivaled his in-ring stuff anyway. Neville may be benefiting from some Daniel Bryan MIA time, but it's deserved no matter how he gets it. Can't say I approve of how Titan Tower managed it, but at least they did it. KOTR should be a big deal every year.
*Speaking of Daniel Bryan, there's precious little to comment on this week, other than the fact that he's been pulled from a new slew of dates and his extended absence has finally been incorporated into an on-screen storyline by the WWE. Fans were updated on Bryan's condition by real-life wife Brie Bella before she was cut off and attacked by suddenly superheeled Naomi. Wrestling Week will spare you the obvious tropes of lack of identity by divas on a weekly basis and the abrupt decision to take one of the Bellas out of their mean girl personas to temporarily give DB a mention to simply state that Naomi going after anything and everything on her quest to land gold is precisely what the division needs. Well, that and about four to five of the NXT ladies-in-waiting, but you get the general idea. Bryan's physical condition is proving to be a real challenge (seems like only yesterday we walked the same road, doesn't it?) and somewhat mitigates the WWE's often-puzzling handling of a very good talent. Utilizing real-life relationships to their full entertainment maximum is hand-in-hand with pro wrestling. One assumes something will have to give in the high-wire act of Brie/Mrs. Bryan. If the company is looking for a way to get her back over, that's likely the best route to take.
*For those who can't get enough of CM Punk news, the internet was ablaze again this week with his recent remarks during a Q&A session at an expo in his Chicago hometown. Asked about potentially returning to wrestling at some point, Punk's snarly rejoinder was "I would put my boots on and shuffle my feet and walk out there and be like, 'I don't even know. It doesn't mean anything. It's fake'." It's hard to say who's been the most childish in this post-WWE timeline, but the fact that it's even close is not flattering to Punk. The standard caveats apply, naturally: It's hard to take anything Punk says seriously, as he's often poked fun at the internet here and there, and it's a question I'm quite sure he's tired of answering. (On a side note, must EVERY interview with a former WWE talent include whether they would be open to coming back? It's not hard to figure out.) That said, WWE's public responses toward Punk of late have been civil, and most seem universally happy to have him approach a new chapter in his career. So there's really not that much to be irritated about. If someone doesn't enjoy their job, they shouldn't do it. Punk's responses don't make me any less of a fan of his work. They do, however, make me wonder if he's a fan of it.
*WWE's week of "must-see" original content was a mixed bag. The KOTR matches were decent, as mentioned, but the Jerry Springer-helmed trip through the littered love canal of WWE's most questionable choices felt like GTV reruns. The Big Show/Mayweather feature was well-done and timely, something the Network hasn't capitalized enough on up to this point. As for the chance to see Mick Foley's Cheap Pops comedy hour, what can I say? It was stellar. Foley is a true entertainer, and his personality has always overshadowed his physical talent inside the ring. Given the litany of accolades he achieved while wrestling on a regular basis, that is more than saying something. Foley's books have of course been well-received reads, and WWE supporting his "other" career by shining a bright light on it marked a welcome change from their standard fare. The show itself was well-done, featuring plenty of info for wrestling fans and a double dose of the self-deprecating humor that made his run as Commissioner so epic. In short, it was fun. Not sure what future plans are for the two parties, but here's hoping we get more of this on the Network. It gives talents who busted their cans a chance to be involved without being in storylines every week and increases interest in the Network by having something original you can't see elsewhere without a ticket. That's called a win/win.
*Former WWE writer Kevin Eck made a bit of news this week when informing us that the polls the company runs every week involving their App were legitimate results during his tenure. In his blog, he discussed the situation and said that Vince McMahon himself went against the wishes of creative to tamper with the results so as not to compromise the integrity of the voting. Eck stated (rightly, in my book) that it seemed a bit silly to him since most fans would assume the polls were fraudulent anyway. While all of this may come as somewhat of a surprise, I think it's a bit irrelevant from the gate. Take this past Monday's vote: Would you prefer to see Seth Rollins defend against this guy, that guy, or both guys? Hmm. The true surprise of these weekly polls is that anyone would download the App just to participate. Often the options are so one-sided as to prevent any type of drama. Arguments can be made on fans "controlling" aspects of the show (no way will the WWE let the "Universe" drive the creative, particularly when they hit you over the head telling you they are doing just that), and it's a big reason why the Cyber Sunday thing fizzled. Vince and integrity jokes aside, less focus should be on the process than the options IN the process. Having a poll just to have one makes it a McGuffin of epic proportion.
*Meanwhile, The Miz feels that lots of people don't like Roman Reigns because of their interpretation that the "system" made him, rather than "they" making him as they did Daniel Bryan. Miz, talking to Sam Roberts, made a good bit of sense regarding everyone being entitled to their opinion as well as the possibility that fans think they know the ins and outs of the business a little better than they perhaps truly do. Where he went off the deep end, however, was the fact that Reigns "works hard" and therefore should be better liked, as well as the fact that if the company ignored him he'd be more over with the fans. To which Wrestling Week responds: The WWE has ignored Miz for several years and still nobody cares. The gripes at Reigns have plenty to do with the company's presentation of him during their deceleration of Bryan, a sacred cow to Miz himself given the fact that the company paired the two together during Tough Enough and took plenty of shots at DB's background while doing so. Presenting something as a joke and having it overcome that is notable and should be appreciated by the talent, rather than used as a bashing technique for why people boo Reigns. I'm sure Roman does work hard. Rarely does booing equate to fans feeling someone's pulling a Scott Weiland. It was too much too soon at the expense of someone beloved perceived as not getting a fair shake. Reigns to his credit has largely grinned and bore it, but folks like Miz rushing to his defense will do more harm than good. Reigns losing at WrestleMania was the right call. Would they have made the same one if people hadn't taken issue with how he got there? You decide.
*Backstage reports appear to be that Lana is in line for a hefty push, and the seeds for that decision have been sown of late with the company teasing a breakup between her and her client, Rusev. This week, it was revealed that Lana may eventually be "revealed" as American, which she in fact is, and while it might be an effective way to turn her babyface it would be confusing as all get out. The bigger deal will concern whether Lana's in-ring skill will be as effective as her managerial persona. The Divas division badly needs an injection of new blood, and Lana's character has been both mysterious and interesting without getting very physically involved week to week. With a potential role reversal AND her debut yet to come, it remains to be seen how she will fare. Taking the mystery away, though, puts her behind the proverbial eight ball. Here's hoping she doesn't become another face in the crowd.
*Hulk Hogan has been announced as "General Manager" of the WWE's Australian live events. The Hulkster's latest go-round with the WWE has been marked by continual shilling, which may be for the best at this point. Hogan also said during pressers for the tour that he fully intends on wrestling at WrestleMania 32, and that the topic has been discussed with Vince, who's "looking forward to it." Wrestling Week can only hope that his farewell brawl won't end up like the HHH/Sting affair, much hyped but ultimately underwhelming and filled with run-ins. Meanwhile, Hogan as a GM is far from newsworthy since he essentially occupied that position for his entire WCW run, even if it was offscreen. HH certainly deserves a final match, and remains hugely popular among multiple generations of wrestling fans. Doing it right (and with the right opponent) is critical. And, oh yeah, he needs to lose. Good luck.
*Jeff Jarrett's Global Force Wrestling continues to look like a potential heir apparent for TNA's throne before they've even truly begun operations, and news was bandied about this week concerning potential talents that may be wrestling for GFW. Those names would theoretically include anyone signed to deals ending soon, as well as unsigned free agents, and folks like Team 3D and Shelton Benjamin were mentioned. Rumors that Jarrett's old running buddy from WCW, Eric Bischoff, would be involved in the fledgling promotion were perhaps premature, as JJ took to the airwaves to dispel the notion (at least for now). Given that Bischoff has worked for just about every promotion in wrestling history at this point, the jury is out on whether you're buying that one. Bischoff's contacts and past history would seemingly indicate he'd be a good match for Jarrett, particularly given their past history together. Wrestling fans should want success for Jarrett's GFW, of course, as competition brings out the best in all parties. Distancing himself from the sins of TNA's past would be a darn good start.
*Stephanie McMahon was the guest on Chris Jericho's podcast this week post-Smackdown, and unfortunately for them both, it was the weakest of any of the Network-aired podcasts thus far. They've gotten progressively worse, in my view, and while it wasn't a total loss (Jericho's natural chemistry with Stephanie is evident and it's important to have a female voice discussing what's going on in the business and wrestling sides of the world's biggest promotion) it did suffer from another dose of perceived "kid gloves" interviewing that's become a hallmark of the post-Austin administration. No offense to Jericho, who's entertaining as hell, but following Austin's act makes him look like Larry King. Stephanie's vantage point is one of the most interesting in all of the WWE, and the parts of the hour where she discussed her family were solid and compelling. Unfortunately, though, the rest of it was pretty bland. It's hard to figure that the most pressing topics for someone with so much power are breast implants and what was in that "mud" she and Vickie battled in, but there you have it. There can be little doubt that even in her current capacity, Stephanie has inherited much of the gravitas and inherent bitchiness that her daddy embraced full on. While her husband gets the headlines, she's the one selling it to perfection. Pity, then, that this hour with two amazing personalities felt so lacking. Maybe a round two would cure the ills?
*Finally, the wrestling world became a smaller place this week with the passing of the legendary wrestler and promoter Verne Gagne. Gagne's accomplishments as a wrestler are the stuff of legend, as he held 16 World Championships and has the record for longest combined title reign. What's even more impressive is that those hallmarks are only half of the story. Gagne took his earnings and sunk them into his own promotion, the American Wrestling Association, which was operational from 1960 to 1991. Gagne would simultaneously run the promotion and perform as its top star and titleholder during the early years, including an unprecedented seven-year run with the strap in the early seventies. Gagne, the ultimate "good guy," would face down dangers from every evildoer imaginable, but his greatest foe was yet to come. That foe turned out to be Hulk Hogan, whose over-the-top persona and limited moves flew in the face of what Gagne imagined to be his bread and butter, the technical aspect of the game. Hogan's run in the AWA was marred by controversy and hurt feelings, and his departure back to the confines of Vince McMahon's WWF would signal the beginning of the end for Gagne's dream. Despite his efforts to compete with the slicker, flashier WWF product (AWA actually aired on ESPN!), the ship had sailed and the tide turned. Gagne's biggest contribution to the business, it can be argued, was the amount of time he spent training future stars. When your resume includes Ricky Steamboat, Bob Backlund, Ric Flair, and Larry and CurtHennig, there's not much more to say. Minnesota's favorite son passed away at the age of 89. RIP.
Twitter: @DharmanRockwell
Email: coffeyfan@hotmail.com