The Raw Bar: What Scored and What Snored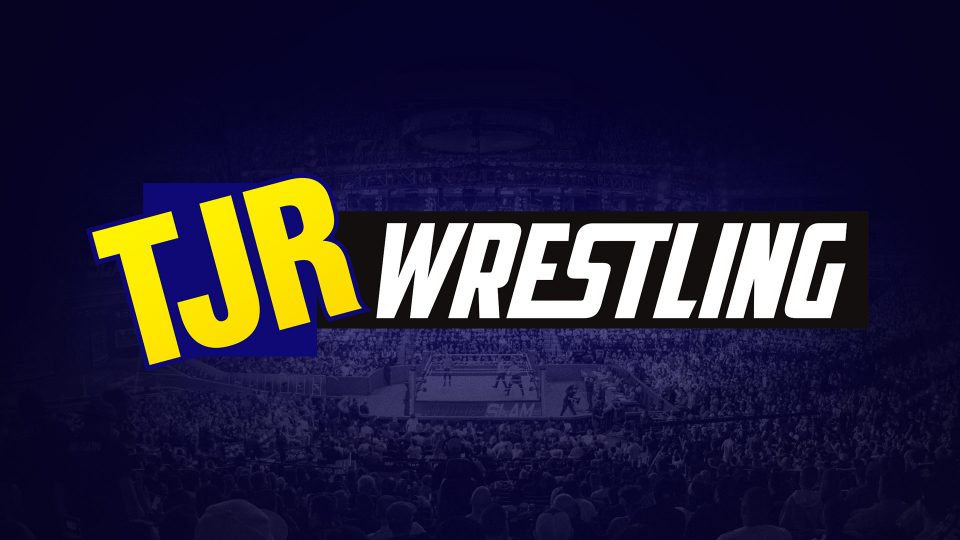 Hello, wrestling fans, and welcome to the sophomore edition of The Raw Bar, brought to you most appropriately on St. Patrick's Day. I would like to thank everyone who posted comments after last week's column. Plenty of discussion and debate, which always makes things a bit more interesting. Last week's show was a mixed bag with a guest host, and this week brought us into Seth Rollins country with the burning central question being what the aftermath of Randy Orton's turn on the Authority would bring. As we only have a couple of Monday Night Raws remaining on the calendar before WrestleMania, one would reasonably assume that the bulk of the show would be spent fine-tuning and honing the announced matches. Would Raw get us enthusiastic about the imminent future or despondent over what could be and is not? Let's see.
Four That Scored
*Rollins is Rolling: As I mentioned, tuning into the show it was expected that the focus would be on the returning Orton, which it was. But Rollins, who was eviscerated last week on national television, returned in rare form and once more made the case solidly about why reality should mirror storyline and he should indeed be the future of the business. WWE's favorite opening segment, the long-winded promo featuring way too many people, appeared once more, but hopefully not lost in the banter was the impeccable job Seth did of handling his business in his home base of operations. Knowing that he would have local support (which he did), Rollins did what heels do, immediately defusing it by going right after the crowd. That's a smart play that can be tricky to execute, but Mr. Money In the Bank made it look easy. Rollins' explanation for his rage was equally effective, focusing on the theme of "betrayal." That's an excellent way to craft a promo, honing in on a word or emotion and building from there. I particularly appreciated him going back to the Shield turn and separating the two, a rare example of continuity that was not lost on me. Kudos to creative for putting it out there and Rollins for delivering it so well. By the time Orton came out to say his piece and set up the showdown between the two later, Rollins had quickly established himself as the talent to watch for the evening. And he was.
Throughout the night, Rollins found a way to enrage all of his fellow Authority members, and it worked on a couple of levels. Fans a bit hesitant to understand why he would use a match with Orton later in the evening as the condition to accept a WrestleMania bout were somewhat sated by the arrogant heel's frequent and unfortunate segments of truth telling, resulting in everyone from Triple H and Stephanie McMahon themselves to a taciturn Jamie Mercury "abandoning" their meal ticket. It also added to the most important element of Rollins' persona, that being his ongoing decision to put himself above anything and anyone else, at all costs. That's a fundamental element of his character that can't be developed enough, and it was on full display and all its glory last night. I felt the Daily Show thing got off track a bit and turned it silly, but last week's close felt real and so did this. By the time Rollins revealed his nefarious plan and brought out the full complement to confront Orton, he had been through enough drama to make his vengeance palpable. But even that was not to be, as Sting appeared to confront Trips and stand with the Viper in a staredown/beatdown that was a pretty cool moment in itself. Nothing better than a frustrated heel working on his revenge scheme. Two thumbs way up.
*Less is More, Sometimes: I've frequently written that the chronic absence of its own champion week after week has been a major stumbling block for the WWE. The only thing that generally makes it go is the fact that Brock Lesnar's cornerman, Paul Heyman, has been delivering the most outstanding mic work this century week after week. Heyman's ability to turn Lesnar's matches into sound and fury verbally matches Lesnar's in-ring skills to a T, and the company has reaped the benefit of those abilities by shuttling out Heyman to keep things going even when his champion is unavailable due to his contract. The most polarizing match on the WM card without doubt is Lesnar defending against Roman Reigns, popular enough but still in the shadow of the company's mishandling of Daniel Bryan. The WWE badly needs this match to overperform, both for the sake of silencing its many critics and to indicate that Reigns is someone who can be relied upon to carry the mantle of John Cena in a few years. The jury is still out on that, but I'll cede that the cards were played right this time around. Part of the credit for that goes to the champion himself, who wasn't in attendance. Lesnar delivered another excellent big fight promo (similar to the one given prior to his match with Cena), and got personal and profane in discussing his plans for that fateful Sunday. Brock has the ability to deliver lines like a prize fighter or boxer would, all bombast and bravado, and it's a skill that helps make things bigger and more exciting. Hearing some original thoughts from him (even in absentia) was necessary to avoid things getting too stagnant.
As for Heyman, it should be no surprise that he was relied on heavily yet again to carry the mail. Paul let everyone know what to expect from the WM tilt, including the par-for-the-course condemnation of the company turning his microphone off mid-sentence to punish him. I don't know that that sideline quite packs the punch it could since Heyman isn't being actively challenged by the Authority, but his facial reactions make it worth the price of admission anyway. It doesn't always have to add up if it's entertaining as hell. Reigns interrupted the action by coming down to the ring, and interestingly (and correctly) shrugged off a potential physical confrontation with Lesnar's advocate to deliver his opinions. I can't say that Roman did a fantastic job with that, as it still seemed oddly-timed and awkward, but he didn't screw anything up. In addition to marketing another T-shirt on their website, the WWE at least allowed their challenger to reply after a couple of fantastic promo segments. It doesn't convince me that the big match will deliver the goods, but I don't know that anything will until it happens or doesn't. It was, however, an excellent and judicious use of Lesnar and Heyman to keep things hurtling along and set up next week's physical showdown. Bonus points to Bray Wyatt, who for two weeks in a row now has been beyond captivating without the benefit of an actual person to confront him. Not easy.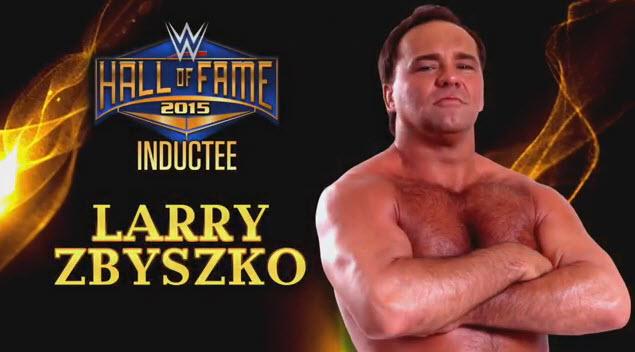 *Larry the Legend: It was announced prior to the show that the latest inductee to WWE's Hall of Fame would be Larry Zbyszko, but that didn't make it any less awesome when it happened. Larry Z is truly legendary and should be a part of any wrestling hall, and as with many others, the fact that he did a significant amount of achieving outside the confines of the WWF/E shouldn't make it any less relevant to fans of the sport as a whole. Zbyszko is notable for many things, but the biggest and most influential of those efforts is a series of events that redefined what being committed to portraying a heel in wrestling means. Essentially required study as part of any wrestling curriculum, Zbyszko convinced his mentor, the legendary Bruno Sammartino, to take him on in an exhibition match in order to prove his merit. Sammartino was reluctant but eventually acquiesced, and the match largely went his way until Zbyszko introduced a chair into the proceedings and left Sammartino broken and busted in the middle of the ring. That move kicked off a firestorm of rage for Larry, and guaranteed his status as a perennial heel in the Northeast particularly for the remainder of his time in the WWF and beyond. It also gave rise to Zbyszko referring to himself as "The New Living Legend," again a shot at his teacher's own nickname. Solid, powerful stuff that hasn't been replicated very often since. By the time Zbyszko got his comeuppance at the Showdown at Shea, he had made his point and a major impact.
The ranks of the NWA and the AWA were next for Larry Z, who added to his burgeoning bad guy legend by claiming to have retired good guy greats Sammartino and Nick Bockwinkel and relying on stalling for time and the use of foreign objects to gain an advantage. That may not necessarily seem groundbreaking now, but it was uncharted waters at the time. By the time Zbyszko reached WCW, his heel persona allowed him to merge with Paul Heyman's awesomely underrated Dangerous Alliance, a group that included fellow heels Rick Rude and Steve Austin. That seminal moment made his expulsion from the cabal all the more potent, and landed Larry back on the face side of the ledger. Zbyszko then transitioned into what many current fans know him best as, a commentator. Eventually he'd make his way to Nitro, where he'd once again be involved in wrestling's most interesting storyline, WCW vs. The New World Order. Zbyszko's credibility and status presented a stark contrast to the numerous legends who signed up with Eric Bischoff and company. Zbyszko would make sporadic appearances in both TNA and independents all the way up through the present day. He's a man with wrestling in his blood, and he's had many wars on and off screen with a who's who of wrestling famed names. I can't think of too many people more deserving. Randy Savage's entry will be the story this year (and for damn good reason), but this one is a close second. Welcome to Larryland.
*Ladder Rip: The match on the WrestleMania card that presents the best opportunity for going above and beyond any reasonable expectation is the Intercontinental Title ladder match, which includes a bevy of individuals who have individual capacity to steal the show. While not excited about the fact that Bryan is relegated once more to second fiddle status, I can't claim to not be licking my chops over the possibilities of having him in the same ring with Dolph Ziggler, Dean Ambrose, Luke Harper, Bad News Barrett, and others, let alone with ladders added to the mix. With MITB branching off into its own pay-per-view, there is a large ladder-sized hole missing from WM activity. The names mentioned should ensure that this affair goes the same way as those highly-prized matches, and having six of the seven competitors facing off in a tag team effort Monday allowed the WWE to give us a taste of what we can expect. To no surprise, it was pretty damn palatable.
As a match itself, the team of Ambrose/Ziggler/Bryan vs. Barrett/Harper/Stardust was fairly standard, with good ring work and plenty of opportunity for high spots. It was good enough that it wasn't badly marred by the decision to once again have R. Truth be involved via commentary. No offense to Truth, but the regular panel is bad enough already without his attempts at comedy each and every week. There were several notable moments throughout, including the faceoff between fan favorites Bryan and Ziggler and the ending that saw Barrett lay out the face competition with a Bull Hammer medley. I can't say I condone the reigning I-C champion's booking lately (a fact commented upon by Booker T, who flat-out asked when the last time he won a match was), but even with a pinfall loss Monday, he ended up having the shining moment regardless. This match should be stellar. (And hopefully an end to WWE's creative streak of every person involved suddenly ripping off Repo Man's gimmick.)
Four That Bored
*Tepid Tag Teams: Unfortunately for the reigning Tag Team Champions of Cesaro and Tyson Kidd, the current tag team scene has gone right back to neutral. Monday's matchup saw Natalya's charges taking on the New Day (Kingston & Big E, shocker of shockers) in a match we've seen more than enough times at this point. The wrinkle in this particular affair was the presence of Los Matadores, the comedy team that for some reason (desperation? absence of the Usos? Halloween in March?) have been vaulted back to the forefront of the title contenders. The Ascension were notably absent from any of the goings-on, and whether Titus O'Neil is going with Slater Gator or a reformed Prime Time Players team is a question not necessary to be asked. Between the breakup of the Rhodes boys and Jey Uso's injury, times are tough for partnerships at this point.
Cesaro and Kidd avenged their previous loss by getting the duke yesterday, and the collective yawn managed by those present and at home likely indicated where we're at currently. WWE's answer was to have the Matadores get involved, and naturally to have one of their most talented and underrated hands suffer a move or two at the hands of a little person in a bull costume. WWE has been rumored to be recommitting to tag teams (an idea supposedly spearheaded by Triple H himself), but you wouldn't know it from this affair. There's not a single solid storyline going in in this division right now, and that's a sad state of affairs. Color me in as excited by the prospects of Cesaro and Kidd long-term, but you've frankly got to give them something to do. No challengers in this area (minus the injured Usos) have any credibility. Maybe the next hashtag should be #GiveTagTeamsAChance?
*Contract Snoozing: Nothing makes my blood boil when getting ready for a wrestling show than the prospects of another contract signing. Of all the segments that we endure, none are more useless than these. The whole charade exists just to allow events to unfold without a wrestling match involved, even more of an issue since such a high percentage of the evening was spent sitting through recaps of Smackdown, recaps of what happened earlier tonight, recaps of the recaps. The WWE does an excellent job overall of their video packages (one assumes that's how Kevin Dunn became a gillionaire), but enough is enough already in this regard. You made the decision to have a three hour show, ergo you have a responsibility to fill it with a decent amount of original content. In any case, tonight's particular signing would be particularly cringeworthy, with John Cena and Rusev putting their pens to paper to solidify their upcoming match that far too much time has been spent on already. We get it: he's Russian, he's the United States champion, he doesn't like the US? And…so? It's a storyline pulled out of a time capsule.
Cena came down to sign and waxed eloquent on the stick about that point for far too long saying things we've already heard a thousand and one times before and acting like this is the most important match of his career. He's in the minority of one on that score, since this is the first WM in quite a while that has him so far down the card. Rusev was next out, and unfortunately for him, he was without Lana, the manager who has singlehandedly provided the lion's share of the intrigue going into this match. While she is off fulfilling movie commitments (odd choice, considering it's not like the WWE doesn't decide these things and it's WM season), the duties fell to some random Dieter from Sprockets "lawyer" to do an accent so B-movie-roll-heinous that even the commentary table couldn't put it over as he explained his terms. Hold on to your backsides: Rusev wouldn't sign the contract unless he got to talk more. And so began another in the longest line of lines in verbal diarrhea, as Rusev buried the US and Cena and Cena had to stand there, take off his shirt, and just take it. The nerve! The horror! Everybody seemed into it but not into it enough, and then Rusev did the dastardly table upend and fled the ring, leaving JC to scowl as the Russian flag fell behind him. If the intent was to whip the emotions into a fever pitch, unsuccessful as it all fell a bit flat. Even if Cena does beat the man who's yet to be beaten, so what? We expect that at this point.
*Rowan Down The Stream: Remember when it was a big deal that Ziggler, Ryback, and Erick Rowan stood with John Cena to defend the honor and glory of the WWE? Seems like forever ago, doesn't it? At least Ziggler's secured himself a ladder match, and Ryback has taken to pummeling the Miz on a regular basis. As for Rowan, Bray Wyatt's freakish sheep-masked muscle and reinvented Rubik's Cube aficionado, well, not such a fortunate turn. Rowan has been an afterthought since the odd breakup of Camp Wyatt, subjugated to the back of the class while Bray wrestles with demons real and imagined and Harper battles fiercely in the I-C midcard hunt. While a bit of that is understandable (both of those guys are wicked good), you can't help but notice that it follows the all-too-familiar pattern of WWE these days where they invest a bit of time in a character just to promptly drop it into cannon fodder time. Rowan may be a bit raw, but that is the name of the show after all.
Rowan's draw tonight was another one-handed squash at the hands of the Big Show, a veteran hand so blasé that it's become a running joke at this point. Rowan came down to the ring only to be blasted and laid out by the giant, landing literally no offense while having his size dwarfed to Show's minimal gain. I can't say I expected Rowan's transformation to include playing up his intelligence, but nothing whatsoever was done with it. Now Luke is just another nameless big man in the land of big men, plodding along without making much of a splash. Perhaps it's fitting for a guy who spent quite a bit of time behind a mask, but the lack of identity has pulled away what appeared to be a groundswell of fan support. It saddens me to think that the eventual escape from this will be turning Rowan again, but I don't see an escape from this downward spiral otherwise. In the meantime, is there a valid reason why Rowan can't at least be utilized and have a decent match? Show and Kane dominated this episode with way too much of their overplayed and overwrought hysterics. Dealing with that is one thing, but feeding Rowan to Show yet again? No excuse there. Help is needed urgently to fix this oversight.
*The Viper Vacillates: The show opened with highlights of Cole's sitdown with Orton, the ultimate moment being Randy's discussion of what he was going to do to Rollins on Raw. Verbatim, he was going to find him, spit in his face, and challenge him to a match at Mania. Well, one out of three ain't bad. Orton did indeed find Rollins after the promo mentioned earlier, but didn't really get a chance to challenge him as he was forced to answer Seth's challenge anyway. As for the spitting piece, without being far too literal, this week marked a return to sanity for the insane Orton, looking cool, calm and collected as he stared down his opposition. Last week's show was a return to form for Orton, a guy who never seems too comfortable playing the face role but manages to do it anyway. The violence and intensity was by far the strongest part of the whole evening. This week had to be seen as at best revving it in neutral, as Orton gamely got his un-PG-shots in on the microphone before setting up the match later. It felt a lot less compelling to see Rollins suffering no ill effects from seven days before and Orton reduced to playing his game. That theme would continue at the end of the show.
When Orton and Rollins finally had their staredown, it should be no surprise that it was a ruse, a double reverse sneak attack initiated by Rollins as retaliation for the dirty tricks of last week. It was perhaps also not shocking that fans were onto the plan to use this moment to introduce Sting, particularly since news of his presence had already reached the internet long before the start of Raw. While that didn't make the moment of Sting's lights-out reveal any less cool, perhaps just for its existence, it did take away from any drama involving Orton himself. I loved Orton's reaction to seeing Sting, chair in hand, before fending off their massive attack, but felt he was reduced to a side story for the benefit of Trips/Sting, a match with more historic implication than anything else. Sting/HHH will have plenty of buzz, but Orton/Rollins means more to the company. While technically not part of the show itself, the post-Raw brief segment on the Network continued the trend, with Orton temporarily shedding the crazy intense persona to become momentary fanboy. At the end of the day, the single most compelling figure from last week became part of the background scenery here, and I can't help but deduct some points for that. Unhinged Orton is the best Orton, and fans are fine with that person also being someone they cheer and support. It didn't work well enough and was too transparent. Nice try.
Well, there you have it, a view of yesterday's antics from the Raw Bar. I hope you enjoyed and I look forward to reading your highlights and lowlights from last week's action in the space below. I will see you back here next week!
Twitter: @DharmanRockwell
Email: coffeyfan@hotmail.com