Remembering The Life And Legacy Of Bobby "The Brain" Heenan by John Canton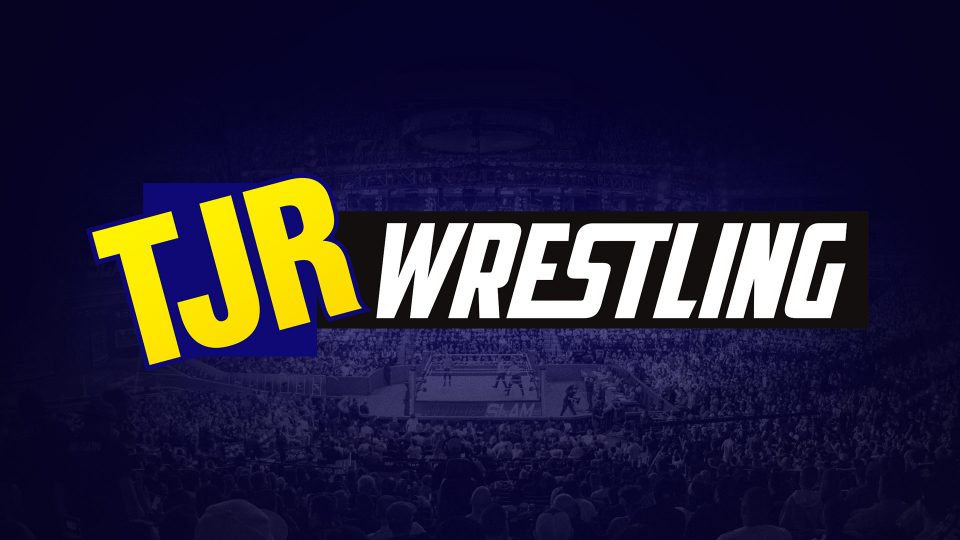 When I think of the best all around performers in the history of wrestling there's one name that springs to mind: Bobby "The Brain" Heenan. Some people are saying he was the greatest of them all. You can certainly make a case for it because he could do everything. One thing is for sure: Bobby made a huge impact on the wrestling business and his excellent work will live in on in all of us forever.
It makes me sad Bobby Heenan (real name Raymond Louis Heenan) passed away yesterday at 72 years of age (his 73rd birthday was coming up), but I also smile every time I think of him because of the happiness he provided so many of us. Heenan was suffering for a long time after battling cancer going back to 2002. Before sharing some memories about him, let's think of his wife Cynthia, his daughter, grandkids, friends and family that were fortunate enough to know and love him. I met him a few times at wrestling events around WrestleMania in the last few years and he couldn't speak anymore while he looked different from what we saw on TV. His wife would say that he still loved appearing and meeting the fans, so that's why he did it. Fighting until the end. That's how we should remember Bobby.
Let's talk about Bobby as a performer. To say that Heenan was just a manager or an announcer puts a limit on what he could do. Heenan was an entertainer at a level that few people in the wrestling business have ever been at. The fact that many people legitimately believe that he's the best manager and color commentator ever shows how much talent he had. For what it's worth, I'd put him at the top of both of those lists.
Plus, he got the word "humanoids" over. Not a lot of people could do that!
He was the best color commentator that I've ever seen and his managing ability is second to none. Heenan was also a wrestler, but that was before my time. Clearly, Heenan was known most for his announcing and his managing more than anything else. Most importantly, Heenan was one of the best characters in this history of the WWF/WWE thanks to his ability to tell jokes, make funny faces, bump his ass off to make others look good and through it all, you could tell how much he absolutely loved being in the wrestling business.
Heenan was one of the greatest heels ever. If Vince McMahon wanted a wrestler to get over as a strong heel, Bobby was the guy you paired him up with. Think about Andre the Giant's famous heel turn leading to the WWE Title match against Hulk Hogan at WrestleMania 3. They could have paired Andre up with another manager, but Vince put him with Heenan because he knew was the best and Heenan was a tremendous asset for Andre. Heenan spoke while Andre stood there like the badass he was.
The key thing about being a heel is getting your ass kicked when the time is right. There were numerous times when Heenan would trash babyface wrestlers like Hulk Hogan and Ultimate Warrior on commentary or while managing a wrestler. It made you want to see Heenan get beat up. It usually happened too because Hogan and Warrior each got their hands on Heenan plenty of times. Heenan's selling was top notch whether it was bumping around the ring, freaking out with a scream or simply having a shocked expression on his face.
When I think of Heenan's announcing I remember his work with Gorilla Monsoon more than anything. I think they're the best combo in WWE history along with Jim Ross and Jerry Lawler, but those two teams are from different eras. I grew up with Gorilla and Bobby, so they hold a special place in my heart. I'll never forget Heenan going off on one his crazy stories and talking about things having nothing to do with wrestling while Monsoon was there with his famous call: "Will you stop?" They worked so well together and had natural chemistry.
I'll never forget this moment on WCW Nitro when Bobby paid tribute to Gorilla and he fought back the tears. If they meant a lot to you then you'll probably be fighting back tears too.
I also think of Royal Rumble 1992 with Heenan shrieking "It's Not Fair To Flair" all night long as everybody in that match seemed to target Ric Flair, yet Flair managed to win and leave the building as the WWE Champion. That is one of my favorite matches that people associate with Flair for obvious reasons, but after him I tend to think of Heenan as well because he made that match special too. Announcers are there to try to tell a story and push a story in the direction that the creative team (or bookers) want it to go. Heenan's announcing work during Flair's first run was as good as anybody ever at that job.
When Bobby went to WCW in 1994 it made me sad as a kid that grew up on the WWF, but it also made me excited for WCW because I loved Bobby and I would have watched any show as long as I could hear his voice. He made me laugh so much. In his book (I've got a review below) he wrote about how he was there for the nice salary, easy schedule and he was close to his daughter at university at the time.
One of my favorite Heenan moments was at WrestleMania 17 with Gene Okerlund for the Gimmick Battle Royal. It was a silly match during the greatest WWE event ever, but Heenan made it funy. It was also his first time back in WWE after he left the company in 1994. I love it because you could tell on Bobby's face that he loved being back "home" in WWE. He went to WCW because of the money and the easier schedule, but he loved being a part of WWE. Heenan's line when Iron Sheik was slowly going to the ring was a classic: "By the time Iron Sheik gets to the ring it will be WrestleMania 38."
Heenan's speech at the 2004 WWE Hall of Fame was perfect Bobby. This was two years after he had throat cancer and you could tell his voice affected, but he got through it and provided as many laughs as there has ever been for a WWE HOF speech. It really is one of the best WWE Hall of Fame speeches ever.
The end of that speech always gets to me. Bobby says: "There's only one thing missing…I wish Monsoon was here." Then he fights back those tears and saluted his friend one more time.
When people die we mourn their lives because we are sad they are no longer with us. I've certainly done that with Heenan, but I've also watched clips of him being funny and creating moments that will last a lifetime. It's important to celebrate his life because without him, some of us may not be wrestling fans. When we think of Bobby we laugh and smile because those are the feelings he instilled in us as wrestling fans.
BOBBY HEENAN BOOK REVIEW
In 2002, I got Heenan's first book as a birthday gift from a family member that knew I loved wrestling and that Heenan was one of my favorites. The book was called: "Bobby the Brain: Wrestling's Bad Boy Tells All" and it's available here. I was writing on the internet at the time, so I wrote a review of it and thankfully I still have it saved. I'm going to include that review below because there are some funny stories in there and it does a good job of telling Bobby's story in case you don't know it too well. Heenan's second book was in 2004 called "Chair Shots and Other Obstacles: Winning Life's Wrestling Matches" that you can get here if you want.
Here's my review of "Bobby the Brain: Wrestling's Bad Boy Tells All" from 2002.
"I always said that whenever there was a fight, Bobby Heenan was the one that got sued. Whenever there was a wrestling match that needed to be fixed, Bobby was the one to fix it. And whenever you were looking bad and needed to look good, Bobby could make you look good." – Hulk Hogan, in the foreword of Bobby The Brain. (All quotes hereafter will come from said book.)
"I started wrestling right away in addition to managing, because the promoters saw that I could take bumps. I just knew how to work – like some people knew how to play the piano. Some people can write. I can't do anything but wrestle. It came natural to me." – Heenan, page 15.
The book is an autobiography. However, it is not a life story. It is a story about Heenan's life as it relates to wrestling. There are times when he touches on stuff aside from the business. For example, he dropped out of school before he even reached high school. He never liked it. He didn't understand why he had to know about history, science, math or geography. He loved wrestling and devoted himself to it.
The Early Years
He started out in the business like a lot of people did in the '60s and '70s. He made little money, he set up the rings and he didn't say much. He was never officially trained in a school. He just learned as he went along. After they'd set up a ring, some of the boys would teach him how to bump and do moves before the crowd arrived.
"I put a mask on and wrestled as The Avenger. I wasn't even in the business yet and hadn't been 'smartened up' to what happened in the ring…I wore a mask, tight wrestling pants, and boots made out of old hockey skates without the blades on them. I also had a jacket on that looked like someone had stolen a shower curtain from the local hotel." – Heenan, page 8
When he had his first match he was still just a ring crew guy that traveled to the shows.. On the way to a show in Louisville in 1965, Dick the Bruiser and Wilbur Snyder explained the business to him in the car. They told him they don't really hurt each other and if he told anybody the truth they'd break his legs, arms and back. Then, when he got better they'd do it again. Heenan wasn't an idiot. He knew it wasn't real (or maybe he just wrote it in the book to justify the "Brain" name). He never told them the truth until they smartened him up. If he did it before, they wouldn't have accepted him. On that trip to Louisville he was almost hung, burnt by a cigar, beat up by Johnny Valentine and saw a man catch fire. For all this, he got five dollars. All he could think about was when he could do it again.
Heenan was never much of a wrestler. He knew how to work and have good matches, but he knew that his true calling was in managing. He saw that there weren't too many managers that could really bump, sell their man's moves and react properly, so he figured he could make a lot of money managing a top talent. Obviously, he was right.
The AWA
The stories about his days in the AWA, a big territory at the time owned by Verne Gagne, were very funny. Most of the time, Bobby was managing Nick Bockwinkel, who was the heel heavyweight champion during that era. You may remember Bockwinkel as an on screen executive in WCW. According to Bobby, he was very book smart. When they'd be on the road, he'd tell Bobby, and his buddy Ray Stevens, all this information about stuff that they had no interest in hearing. The stories were pretty good, here's one of them:
Nick knows a lot of big words. He's the only guy I know that if you ask him what time it is, he tells you how to build a watch. He used big words around Ray Stevens and me. Ray and I had the same education. One day, Nick was talking about a paradox. I didn't know what he meant, and it must have shown on my face. So Nick asked me, "Do you know what a paradox is?"

I said, "Yeah, it's where you put two boats."

"No, it's two doctors," Stevens said.

I said, "No, it's two long dogs."

The next day, Nick asked us, "Have you guys been reading about the egg deficits they're having in Guam?"

Ray said, "Hey, we're still working on paradox. Let us get through that." – Heenan, page 31.
He also got the weasel name in the AWA. Those of us that saw him in the WWF know they always used to call him that. He even ended up in a weasel suit. The first time he got put in the weasel suit was in the AWA, when he wrestled Verne's son Greg. The bookers advised him that he should just take a pinfall and then end up in the suit. However, Heenan was smarter than that. He knew his character wouldn't just let somebody put the suit on. He suggested something different. After Gagne pinned him, Heenan ran away. Then, when the ref gave him the ten count he went back in and fell victim to the sleeper hold. At that point, Gagne put the weasel outfit on.
I would wake up real groggy and then start to stare at my hands. Only I had paws. Then I saw I had a tail. So I would start chasing my tail and take bumps in the ring. Wally's brother made the bottoms of the feet real slick, so I was slipping all over the ring. I finally got the suit off, threw it in the air and walked underneath it. It would land on me, and I would start fighting it all over again. – Heenan, page 44.
He enjoyed his time in the AWA. It was a well-run company that paid their people fairly with guys that knew how to work. There were some that didn't know how to work, like former Olympian Brad Rheingans. According to Heenan, he was "like a refrigerator" because he couldn't move. Heenan never liked working with Rheingans and some of the stories in here will definitely make you laugh.
In the early '80s he would call Vince McMahon Sr. about working for the WWF. He'd call every six months. McMahon would tell him they had big things planned and they wouldn't need him yet. At the time they had managers like Freddie Blassie and Lou Albano, so they didn't really need Heenan. While on a tour of Japan in '83, McMahon Sr. passed away due to cancer although he sold his company to Vince Jr. before he passed away. When Heenan came back, he received a great offer from McMahon. He'd get double the pay, more television exposure and since he was 44 years old at the time he only saw himself managing for a few more years. After telling Verne, he left the AWA on good terms and was off to the WWF along with Hulk Hogan, Gene Okerlund and David Schultz.
I could see Vince McMahon's imagination and his television product that he was better than P.T. Barnum. Even the boys in the AWA watched his tapes. It was exciting. It was different. Vince made me feel like a star. Everyone has their own feelings about Vince, but he was always fair to me. He always made me feel like I was worth something. Some promoters would talk down to their workers, but not Vince. – Heenan, page 49.
The WWF Years
This was the part of the book that was the most fun to read in my opinion. I started watching wrestling around the same time Heenan joined the company, so a lot of this was stuff that I remembered. The stories about his days in the WWF are what make this book so great.
One of the stories told was about how Vince McMahon would wear a lot of bright colored suits. He would wear the suits in the winter, but when spring came he would give it away. Every year, every season, he'd get a new wardrobe. Another good story is about Gene Okerlund running through a hotel room naked at 4am after a night out schmoozing with Hogan. I can't do it justice here, just buy the book.
The one thing that none of us really knew was Heenan's relationship with Hulk Hogan. As I learned in the foreword of the book, Hogan was a good friend of Heenan's. They were always friendly with eachother and got along really well. According to Bobby, he "kept his distance from Hogan" because of their ongoing feud. His respect for Hogan was very big. I think the following paragraph explains it really well:
I've been watching pro wrestling for 46 years, and I have never seen people react to anybody the way they did to Hulk Hogan. I've never seen anything like the control he had over them – the way they dressed like him. The way people cut their hair like him. People made themselves bald to look like him. The amount of merchandise this man sold was unreal. I saw people crying at ringside when Hogan was in trouble. I've seen kids look at him like an idol, somebody they thought they'd never get to see. I've never seen an athlete like that in my life. Sure, it's acting, but still he's an athlete. A lot of people say he's not a good athlete, but he's a very good one. He puts a lot of asses in a lot of seats, and that's how I judge how good of a guy he is. – Heenan, page 64.
He wrote of the jealousy that Jesse Ventura had for Hogan. According to him, Jesse had a great personality, but could never take bumps. Everybody knew they disliked eachother and they were never friendly backstage. Jesse was always jealous of Hogan, while Hogan disliked the fact that Jesse didn't put him over enough when he was announcing.
One story that I found particular crazy was about a night when Heenan was managing Paul Orndoff in Nassau in the mid eighties. They had 20,000 people in the arena and they put the match on third. They did that so they could have a screwjob ending and announce a return match a few months down the road immediately after that match ended. Right after that show, the three of them went into a limo, got a ride to the airport and was put on a private plane. They got to Chicago at about 10:30pm. They got picked up by the police there and went straight to the arena. As soon as they got there, they were told to go out there and they had the same match that happened two hours before in Nassau.
As you could imagine, managing Andre the Giant at WrestleMania 3 was the highlight of his career. How did Andre prepare for the biggest match in wrestling history? For breakfast he had his usual – an omelet and six bottles of wine. Six bottles of wine! For breakfast!
Everyone who worked with Andre referred to him as Boss. Why Boss? Think of the question where a bear sleeps. Anywhere he wants to. Replace bear with Boss and that summed up Andre. – Heenan, page 73.
That was just one of many great Andre stories that he would tell. His relationship with Andre was a good one. For the most part, Andre was a quiet person. He was somebody that liked to be kept to himself because a lot of people never understood him. Most of the time he traveled with referee Tim White although Heenan traveled with him as well. Before WM3, Andre told Vince that he wanted Bobby to manage him. Bobby was honored because nobody had managed Andre before. Apparently, it was Andre's idea to pass the torch to Hogan. He suggested that they have the match. It would be just like we saw on television. Hogan would make a comeback, slam Andre and pin him.
Heenan spent several pages telling more stories about Andre. They were all very funny. In most of them, the underlying theme seemed to be that he enjoyed drinking alcohol. Lots of it too. Whether it was drinking 86 beers in one night or 40 vodka tonics in one night, Andre loved a good drink. He also had a tendency to sit in the nude. Andre would be naked in the dressing rooms, in hotels and anywhere he wanted. They'd tell him to put a shirt on in a restaurant and he wouldn't listen. They'd call the cops, but they could do nothing. What were you going to do? Tell him to stop? One time in Japan a wrestler named Kochika tried to break Andre's leg to show how tough he was. What did Andre do? He put a Full Nelson on him, turned to his side and fell on top of him. Bobby asked Andre what happened to the guy, Andre just laughed and said: "Coma!" Of all the Andre stories this is my favorite one:
One day, he had maybe seven or eight double or triple vodkas at the airport waiting to board a 7am flight. After finishing his "usual," he got on the plane. Immediately, he started pulling up the armrest in the first class to give himself more room. The flight attendant walked up and asked him, "Sir, can I get you anything?"

"Yes. Screwdriver," Andre said. He finally pulled the armrest up and sat down. The flight attendant came back and handed him a screwdriver – an actual screwdriver, a Stanley screwdriver. Andre looked at the screwdriver, then at her and said, "What would you have brought me if I had said 'Bloody Mary'?"

I approached the flight attendant and took her into the gallery. "This is something that might get you by in life. A guy gets on the plane and it's 7:00 in the morning. He's got a plaid suit on. He's 7'4" and 550 pounds. He's got hair like the MGM lion. And he's drunk. Don't bring him tools!" – Heenan, page 75.
After managing Andre, he managed a few others before wanting to retire from being a manager. He wanted to be an announcer. He told several good stories about his work with Gorilla Monsoon. To many, myself included, they are the best announce team ever. It turns out that they were very good friends behind the scenes too. The stories about working with Monsoon on Prime Time Wrestling were also very good.
Moving on to WCW
He went to WCW in 1994. He starts out the WCW section by saying "I began what would be the worst six years of my life." He made it perfectly clear that the reason he went to WCW in the first place was because he was offered the same money that the WWF offered, except that he would only work one day a week. Also, WCW's home in Atlanta was close to his daughter Jessica, who was in college at Alabama that year.
He told the story about how, at a Clash of the Champions in 1995, he was surprised by something Brian Pillman did. If you've seen it you won't forget it. During the match, Pillman snuck up behind Heenan and pulled his coat up over his head. Heenan didn't know who if it was a fan or a wrestler. On live TV, he said, "What the fuck are you doing?" He was pissed off. Pillman later apologized.
His biggest gripe in WCW was that management never told them what was going on. They had production meetings that were nothing compared to what they did in the WWF. They were told to think on their feet. He never knew Hogan was the third man at Bash at the Beach 1996. They hid him in the car. There was a makeup girl who was promoted to executive producer because she was "taking it" from one of the other producers. That's how they did business there. He went on to talk about how they ruined Goldberg's push, how nobody bought into the bogus fight backstage between Bagwell & DDP, they mispromoted The Giant (Big Show) and how they had James Brown on a PPV without promoting him before. Basically, he felt management was clueless. When Heenan gave Eric Bischoff a storyline idea, Bischoff told him that he should just stick to announcing. Heenan didn't offer ideas after that.
WCW was like the City of the Living Dead. No one spoke and there was no camaraderie. The underneath guys didn't like the Mexicans. The middle guys like Chris Benoit, Dean Malenko and Eddie Guerrero were never going to get a break because Bischoff liked to use Kevin Nash and other big guys. Most of the other people in WCW couldn't find their ass with their own hands." – Heenan, page 104.
There are more horror stories about his days in WCW. A lot of them are ones that some of you probably know from rumors. He does a really good job of talking about them and how stupid they were. He never liked Tony Schiavone. One year on New Year's Eve he was with Mike Tenay and his wife. They saw Schiavone and his wife there as well. He sat across the bar and just stared at Schiavone. Within minutes, Schiavone left.
To close the book, he wrote about some more personal stories within the business. Also, he talked about his battle with cancer. He survived it and continues to live a happy life. He hopes to work in wrestling again.
More Heenan Tidbits
Here are a few other interesting tidbits about Heenan that I found particularly interesting:
– He got the nickname "The Brain" from AWA booker Wally Karbo. He was using the names "Gorgeous" and "Pretty Boy" before. Karbo mentioned that Heenan was smart so they should call him The Brain.
– His favourite wrestler ever is Ray Stevens. He wrestled against him, wrestled with him, managed him and became really good friends with him.
– He respects Jim Ross for his announcing ability.
– Roddy Piper has a tough time admitting that the business was fake.
– Some of the other people he managed over the years were Blackjack Lanza, Wahoo McDaniel, King Kong Bundy, Rick Rude, Mr. Perfect and Ric Flair to name a few.
– He never got to work on Nitro after he missed a week with strep throat. They replaced him with Mark Madden. He feels it was due to Tony Schiavone.
In Closing…
There are many more interesting stories in the book that I couldn't mention here. I highly recommend this book to anybody that remembers who Bobby Heenan was as a manager and an announcer. He truly loves the business and is definitely one of the good guys out there. If you never saw him, you missed one of the best. However, with this book you can read the stories from one of the greatest performers in the history of wrestling.
This was a great book. I loved it and I think you would too.
To wrap this up, I'll give you his definition of what his character is.
"The Brain is not a smart man. He's a manager of wrestlers and a flimflam man. He's the kind of guy that if you invite him for the weekend he'll stay a month. If you go to dinner with him, he'll claim that he left his wallet in his other jacket or other pants. He tells everyone that he has Rolls Royces in Beverly Hills but rides his bike to the mailbox every day. He doesn't even live in Beverly Hills, but very close to it. He has a gold Rolex, but it's not real gold, nor is it a real Rolex.

He'll be everyone's friend, but he'll backstab them, always smiling to their faces. If you make him mad, he'll tell you what he thinks, knowing he has a way out – the Bill Clinton of wrestling. He's truly a weasel. He's kind of a combination of a dangerous used car salesman and a movie agent who does nothing but porn films."
That's exactly why we love him.
—-
It's also why we will miss him so much. We are all thankful for the memories and I think I speak for all of us when I say that we will never forget Bobby Heenan.
Rest in peace, Bobby.