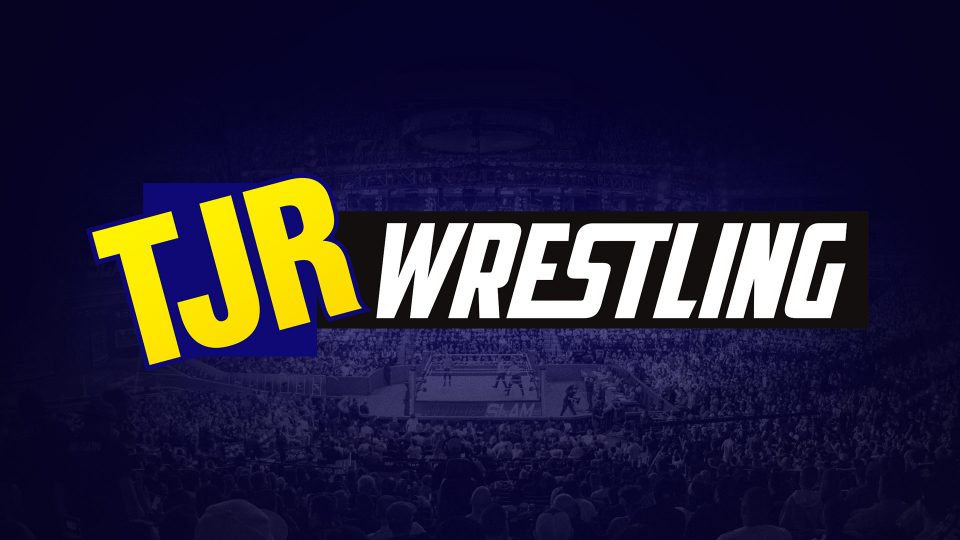 Happy Friday TJR Faithful! How do you like the new digs? More importantly how are you enjoying Wrestlemania season? To say that the build to Wrestlemania 31 has been underwhelming is a bit of an understatement, but I'll save my in depth thoughts on the Wrestlemania 31 card and build for my annual Wrestlemania Pre-Review, that will go up the Friday before Wrestlemania 31. This year I want to talk about the Madness. Not Macho Madness, but March Madness!
That's right, March Madness, one of my absolute favorite sporting events of the year, is quickly approaching. Every year in March, sports fans are swept up in March Madness, the annual 64 team, single elimination college basketball tournament. March Madness has several elements that make it one of the most anticipated and most watched sporting events year after year. It showcases young and talented basketball players, and is often the only time most NBA fans will see these prospects play before they are drafted into the Association. It's also a single elimination tournament, and there's not a sports fan out there that doesn't like a good single elimination tourney. In a seven game series, the best team wins nearly 100% of the time, but in a one game sample size… anything can happen. It allows for underdogs to seize the day and make Cinderella runs, and it puts pressure on the truly great teams to consistently play to their potential because their run can be over after one bad game. It's consistently the most exciting and dramatic sports tournament year after year.
Finally let's face it, filling out a Bracket has become a huge part of the popularity of March Madness. People who aren't really fans of college basketball join pools and fill out brackets with the hope that maybe they can win some cash by guessing which teams will advance in the tournament brackets. What's funny is that those that don't know anything about the players or the teams probably have a better chance than those that follow the sport closely. The results can often be incredibly random and not based on which team is better. Everything about March Madness is designed to exhilarate and encourage participation. You don't want to miss out on the Madness!
Now what does any of this have to do with the WWE? At the moment nothing, but in my opinion, that should change. The WWE already has their version of the Super Bowl in Wrestlemania. Why not instill a new tradition that borrows heavily from the March Madness model? They have the tools to do so, and it can pull at all the same strings that make casual sports fans excited about the NCAA Men's Basketball Tournament. A single elimination tournament, with maximum probability of upsets and drama, and the opportunity for fan participation.
I've advocated for a similar idea before when pitching an idea to give NXT a college-like atmosphere, along with several rules and regulations that would go into making the entire brand feel like an NCAA version of the WWE. Now NXT has found an identity as an entertaining hour of TV. The show works in its own right now and doesn't need any format changes; it just needs to establish some of its own traditions. I'd suggest that at the beginning at the end of February every year going forward, there should be March Madness like tournament on NXT, for the right to appear on Wrestlemania and graduate to the main roster. The tournament would be an expansive one by WWE's standards. Most WWE tourneys feature eight competitors, and the largest ones I've seen involved sixteen. This tournament would have a large field of 32. These 32 competitors would include the members of the NXT roster, down to the jobbers like Sawyer Fulton, as well as returning faces from the past, much like what NXT has done recently bringing in Rhyno and The Brian Kendrick.
The brackets would be assembled by a committee that seeds superstars based on their performances over the last year, although the overall number one seed would always be the NXT Champion. This tournament would run congruent to the buildup for Wrestlemania, and would culminate at the Showcase of the Immortals. The final matchup would take place at Wrestlemania, on the main card or on the pre-show if need be.
Tying it into Wrestlemania will implore the fans that watch Raw and Smackdown but haven't been sucked into the world of NXT yet (and if you're one of these people, what are you waiting for!?) to tune in to the 3rd Brand in the weeks leading up to Wrestlemania to get a glimpse at the future. They can watch the tournament unfold, find out which two are going to Wrestlemania to fight for a shot to be on the main roster, and they can participate with the tournament by filling out online brackets with who they think will advance and eventually win it all.
Those are just the logistics. From an entertainment perspective, imagine how fun watching this tournament would be? Tag Team partners might be forced to face off with a chance at the main roster on the line. Cinderellas like Enzo Amore could make a deep run surprisingly, gaining support as the underdog. Favorites can be upset, new faces can emerge, and old faces can come close to gaining another shot at the big time. Tournaments are a breeding ground for excitement, drama, and building legitimacy.
NXT has already showcased several well received tournaments, including a Women's Tournament to crown the inaugural NXT Women's Champion, a tournament to crown the first NXT Tag Team Champions, and several tournaments to name new number one contenders for NXT Titles. They get how to put on compelling tourneys (it's hard to put on a bad one, because tournaments generally rock), and having a big annual tournament would go a long way in making NXT a must watch show. It's a sure fire way to add structure to what is most a structure-less medium, and connect NXT with the main roster that makes main roster fans have to keep their eye on NXT. Every year somebody will be coming to the main roster via the NXT March Madness Tournament, and you don't want to be out of the loop once he makes his debut.
—–
So tell me TJR faithful, what do you think about an annual NXT March Madness Tournament? Would it be great to inject a new tradition into the NXT landscape? Would you fill out a bracket? Wouldn't it be cool to see NXT showcased at Wrestlemania in some fashion? And why doesn't the main roster utilize Tournaments the way NXT does?
Until next time folks, I'm Matty J. Douglas saying you have three weeks WWE! For the love of god, get me excited about Wrestlemania 31. Have a great weekend everybody!