Nick Gage – The King of Ultraviolence And Being Ultrapresent
Over the past twenty years, Nick Gage's notoriety in independent wrestling is centered on deathmatches. After all, he was the first-ever CZW (Combat Zone Wrestling) Heavyweight Champion. Armed with a willingness to spill blood, not unlike Mick Foley, Terry Funk, New Jack, and Sabu before him, Gage has still managed to venture into new, unexplored territory in North America. The '200 Light tubes Death Match' against The Wifebeater early on in his time with CZW set the tone for his career. While deathmatches were becoming synonymous with him early on, he and his brother, Justice Pain, would face such teams as multi-time Ring of Honor tag team champions The Briscoe Brothers in more traditional matches.
Gage was also once a co-holder of the CZW Tag Team Championships. He has shown some versatility in promotions and matches that often depended heavily on sheer brutality. Over the course of this period in CZW, Gage was involved in several tournaments, all based upon inflicting massive pain on opponents. And while he was good at inflicting that pain, he was just as often on the receiving end of this punishment, whether he was facing death match stalwarts such as MASADA, Necro Butcher, or Matt Tremont. And so Gage began quietly growing in popularity.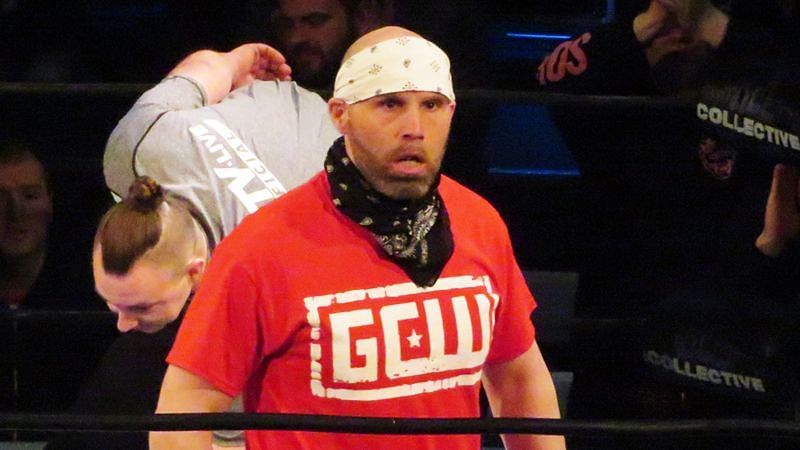 At the CZW Tournament of Death 8, Gage would face a man many are familiar with today, Jon Moxley. Gage would ultimately advance to the final of the tournament, but as has been well documented, during that match, he had an artery in his arm sliced open by a light tube, resulting in his being airlifted to a hospital and being pronounced dead at one point during the flight. But Gage's insane will saw him not only return to action but compete at Combat Zone Wrestling's Best of the Best tournament.
While Gage recently generated a great deal of buzz due to his online feud with former WWE superstar Matt Cardona that resulted in a highly anticipated match, in the past, he had several battles with former AEW Champion Jon Moxley prior to his days with either WWE or AEW. At one time, Moxley was one-half of a tag team alongside Sami Callihan, now of Impact Wrestling, and their team was known as the Switchblade Conspiracy. That duo would feud with Gage and his partner Nate Hatred, collectively known as the H8 Club. This is just one example of how Gage has crossed paths with some of today's most notable talents over his career. Facing opponents who would one day be at the top of IMPACT Wrestling, Ring of Honor or All Elite Wrestling shows that Gage has never been one to back down from a challenge.
It is important to know how others in the industry perceive Gage. One example is a former adversary that has himself spilled blood and engaged in death matches:
"He's not going to stop, and I'm not saying he should. He has the number one talent you need. It's not biceps; it's not abs; it's the ability to connect. Vince McMahon would fucking kill to have one person with that connection to the audience that Nick Gage has. I kind of think his story is just getting started". – Jon Moxley on Nick Gage (h/t Fightful.com)
Interestingly, someone that has been in the position that Moxley has would have such high regard for Gage. While his style doesn't appeal to all fans, there is something there that appeals to many. As Moxley stated, his ability to connect with an audience cannot be ignored. While some will challenge the sanity of those that are part of the MDK (Murder Death Kill) fans, they enjoy this sort of wrestling and thus are enamored of Gage and can seemingly relate to him.
Fans will recall the episode of Dark of the Ring that focused on Gage. During that episode, fans were told about his very dark and grim life and times. His incarceration for theft (Moxley pointed out that the guy that always wears a mask over the bottom of his face on his way to the ring ironically didn't wear it during a bank robbery!), his near-death experience, and his infamous match against actor David Arquette. The episode also discussed his battles with addiction and how it was all-consuming. What people who watched the episode may not know is that Gage was hesitant to even film it:
"At first, I turned them down. I didn't want to do it and put my life out there. After I sat down and talked to people I trust, they said it was a good idea, and I changed my mind. I'm glad I did because the creators are very nice people. They treated me great." – Nick Gage on initially not wanting to have an episode of Dark Side of the Ring dedicated to him. (Via Chris Van Vliet)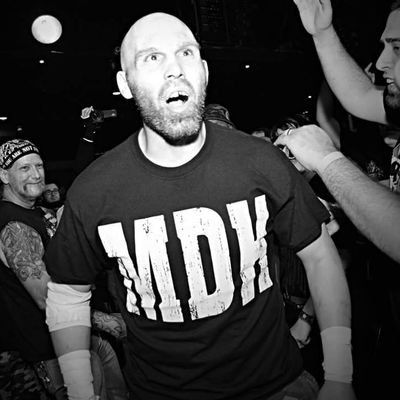 The easy response to Gage taking part in this episode is that he capitalized on his notoriety. Are some likely skeptical of what he said and don't believe him? At the end of the day, critics that already have their mind made up don't want to be open to what could very well be the truth. Gage's demons and his choices outside of the ring are, for some, all they tend to see. Regardless of what we think about his choice of in-ring style, his addiction was real, and his recovery is equally real.
His near-death experience and his time in jail appeared to be an awakening for him. His time in jail allowed him to think about what he had done in the ring. He realized that what he did was a dumb thing to do, but there was no escaping responsibility. His choices had consequences, and those included serious repercussions. While some feel he should be vilified for making poor choices, beliefs around that may change.
"I would have loved it [dying in the ring]. But thank God I didn't. It might sound crazy but thank God I didn't die, and thank God I didn't go to prison. With prison, I was able to sit down and work out. I also met my Eastern Block Crew. Three guys who would have my back, they taught me sh*t man. I started going to pro-wrestling [before prison] but I was getting tired of it. Once I got locked up I was like man I love this sh*t. When they take it away from you, I was able to figure it all out." – Nick Gage on time in prison and what it allowed him to do. (Via Chris Van Vliet)
As the years passed, an opportunity presented itself for Gage to face the former WCW Champion and star of the Scream film series David Arquette, who was making a return to the ring. Arquette felt that he couldn't completely recover from the criticism of his title win twenty years earlier but wanted to rehabilitate his image at least somewhat with wrestling fans. By facing Gage, he felt as though there would be some form of redemption. However, despite their planning to compete in something as insane as a deathmatch is the reality of what could happen became very real.
"My wife was like you're on TMZ! He needed to stick to the script, but he went off of it. It wasn't my fault; I know how to do things to take care of my opponent. I think he got scared, but relax, you're not the first guy. We had the discussion, it's entertainment. I'm not going to cut you badly if you stand still and relax. He spun when I had the glass in my hand, it went in his neck. In my head, I thought I killed him. – Nick Gage on his match with David Arquette (Via Chris Van Vliet)
Whether fans will like Nick Gage or not after reading this isn't the point. His style isn't for everyone. The use of light tubes, panes of glass, and barbed wire tables won't appeal to all wrestling fans, nor is it intended to. There is a segment of fans, and they may be considered a small group that are passionate about deathmatch wrestling. But those fans, like Gage, have a voice and a place. Even if you don't want to watch or accept deathmatches or Gage, neither are going anywhere. He is a voice of a new generation of wrestling fans and one that continues to connect with them. And as Moxley said earlier, if a wrestler is able to connect with wrestling fans, then they have a place in the industry.
__________________
Follow me on Twitter @TheMarcMadisonor @ProWrestlingPST
Follow our site on Instagram @prowrestlingpost
Feel free to like our Facebook page Pro Wrestling Post
Lots of interesting information is on our site ProWrestlingPost.com including interviews with IMPACT Wrestling's Tenille Dashwood, Sami Callihan, and Madman Fulton, AEW's The Blade (Formerly Braxton Sutter of IMPACT Wrestling), Chris Sabin, and our podcast, ProWrestlingPost Podcast.