News: Taz Announces He Has Left TNA Wrestling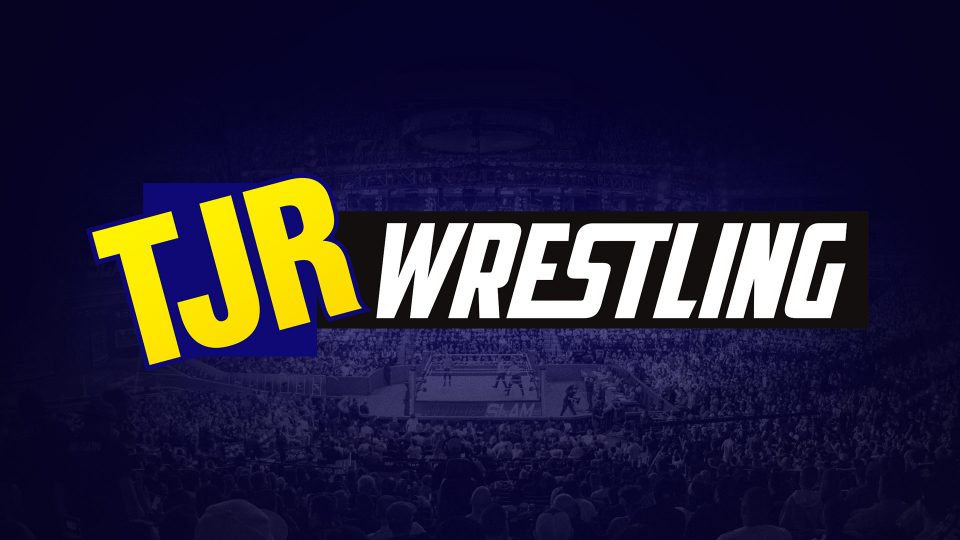 For the majority of the last 5 years, TNA Wrestling shows and PPV's were announced by Mike Tenay and Taz. As of this afternoon, neither one of them will be announcing for the company any longer. Mike Tenay was repositioned in the company before they debuted on Destination America in January and today word came in the form of tweets from John Gaburick, VP of Talent Relations in TNA, and Taz himself that they had mutually agreed to part ways.
https://twitter.com/OfficialTAZ/status/588456568993251329
After 5+ years TNA & Taz have mutually decided to part ways. A champ in the ring & on the mic, we wish him nothing but success! @OfficialTAZ

— John Gaburick (@JohnGaburick) April 15, 2015
TNA President Dixie Carter also chimed in with some positive words for Taz.
You are such a talent, an amazing family man and a legend inside the ring @OfficialTaz. Wish you all the very best always.

— Dixie Carter (@TNADixie) April 15, 2015
Taz had mysteriously replaced all mention of TNA in his Twitter bio earlier this week that led to some chatter that he was unhappy with the company and wanted out. It was also reported earlier this week by PWInsider that Taz skipped out on some TNA work:
"Taz did not come to a planned voice-over session in Nashville, TN this past Thursday as scheduled to do commentary for several weeks of Impact Wrestling. Sources within TNA claim that pay issues led to Taz effectively refusing to get on his flight from New York."
I had also written about the pay issues with TNA for TJR earlier this week. PWInsider in the same article states that Al Snow was given a commentary tryout recently, as perhaps a replacement to Taz although it's not known yet if he will join Josh Mathews on commentary this Friday on Impact Wrestling.
Taz has recently come out with a podcast on the CBS play.it network, called the Human Podcast Machine, that has been wildly successful. The first question people will ask is if Taz will come back to WWE, and it only seems natural that Taz will address his parting with TNA and potential future landing spots on one of his upcoming podcasts.
Taz's final appearance with TNA was this past Friday's episode of Impact Wrestling. It is said that on this Friday's episode dedicated to the tag titles that Josh Matthews recorded the voice-over by himself for the show. They still have time to put Snow or somebody else with him, though.
K-Tank's Take: It's yet another face of the company that has left abruptly. Taz has only been there 5 years, as opposed to how long the likes of AJ Styles and Samoa Joe had been there, but Taz was a respected figure in wrestling and gave TNA a lot of credibility as an announcer. At some point, even the loyal TNA fans that have stuck with the company are going to stop watching at the rate that the known commodities are leaving the company.
I can't see Taz going to WWE, as WWE already has quite a few options in the company that can do commentary, and for Taz personally, I think he's going to put all of his efforts into his podcast and helping it go. As someone that covers the company now, it's disappointing to see Taz go, as he really added to the characters, especially the new ones that were being introduced. TNA could really use some good news for the company, but sadly, that is few and far between the bad publicity they receive.
John Canton Thoughts: I like Taz as an announcer, but you could tell he was losing interest and the fact that he didn't go record this week shows that he was ready to quit. They call it a mutual parting of ways to save face. It's really a guy walking away. I would assume that Snow takes over the commentary for this week's Impact with Mathews and they could always use Tenay too while they figure out other options. It does seem like a loss for TNA although if Taz stopped having fun doing it then it's best to go.
Unlike Kurt, I think WWE is an option just because of the Tough Enough show starting in June. It wouldn't surprise me if WWE made a call to Tazz (add a Z to his WWE name) to see if he want a role as a trainer or even host of it. He's been a part of the show before, he's got over a decade of commentary experience and brings a lot to the table. It would be a good fit. In addition to that, it would be a lot of exposure for him.