Midweek Marginalia: Podcast Politics & AJ's Arrivederci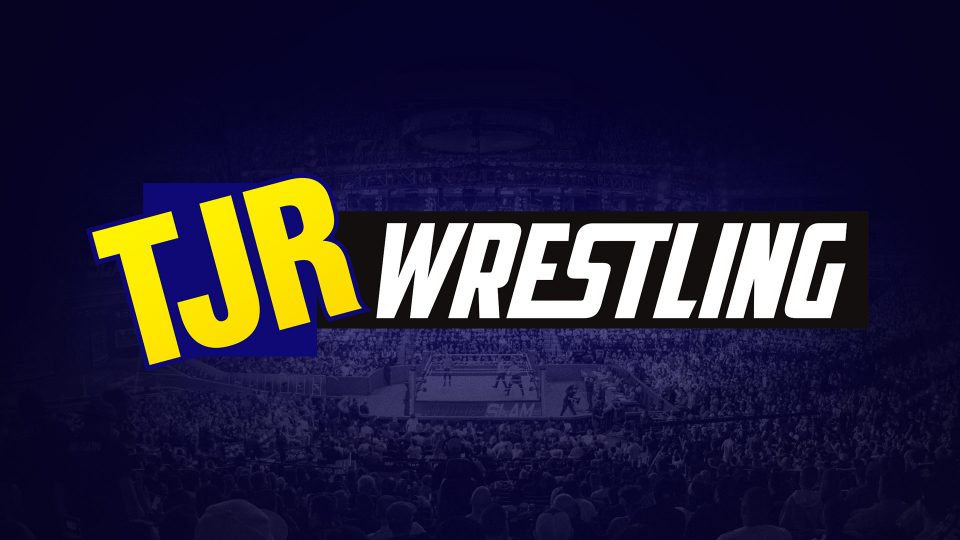 There's so much to discuss in the wrestling world and so little time. That's where Midweek Marginalia comes in. Every Wednesday, I'll take a couple of big stories from the squared circle and break them down for your reading pleasure. It's like acupuncture for your eyes, except far less painful. Well, slightly less painful. Let's go.
Podcast of Thousands
Podcasts are all the rage these days, as you can listen to your favorite personalities opine on everything from cat videos to reality television. Professional wrestling, then, is a natural fit. As many of the best wrestlers ever are as entertaining on the microphone as they were in the ring (or, occasionally, even more so), it's not a surprise that some of the biggest and best podcasts are hosted by folks from the wrasslin biz. Podcasts are also a big news item this week, as there's plenty of brouhaha concerning the WWE's decision to air Chris Jericho's podcast featuring his interview with current United States Champion John Cena following a Monday Night Raw in which the biggest story was the injury status of its announce team.
Jericho's podcast being shown on the Network was, in itself, not a surprise. Jericho has been a huge WWE booster since jumping ship from rival WCW eons ago and has been welcomed with open arms any time he's been available during the latter days of his wrestling career. Jericho has in many ways redefined the ability of a wrestler to do business outside the friendly confines of Titan Tower, and he's been largely successful, doing everything from working on his burgeoning musical career to writing several excellent books on his life and times. Vince McMahon and friends have not always played nice when it comes to its talent pursuing interests outside of their own bastion, which is slightly understandable when you consider the various tendrils that the WWE has coiled around segments of the entertainment community. It is, at the end of the day, a moneymaking proposition, and the WWE brass are reasonably concerned when someone that they helped promote deigns to not share the spoils. Jericho's frequent returns and departures have flied in the face of that to some degree, and it's a credit to him. His unparalleled combination of fantastic ring technique (are there any fans who don't have him in their top five?) and desire to put the young guys over at his own expense time and time again have landed him in a position that is quite rare these days, a talent as welcome in the locker room as outside of it in a business that often times tends to eat its young (and old).
What ended up causing the drama was that the previous two podcasts featured on the Network, interviews of honchos Vince McMahon himself and son-in-law Triple H, had been sitdowns with not Jericho but "Stone Cold" Steve Austin, one of the most successful and recognizable stars of the Attitude Era. Austin's relationship with the WWE since his in-ring days apparently ended has been sporadic but by no means infrequent, as he's shilled the Network for the company, popped up at WrestleManias, and been a part of the Tough Enough revival. In addition to that, both podcasts were seen as successful by the majority of onlookers, as Austin's well-known tendency to ask tough questions and not take no for an answer served him well. For Austin, a visual medium featuring his podcast was perhaps a difficult trick to pull off. Fans who don't listen to him every week likely tuned in to watch him take an antagonistic approach to a couple of guys he pretended to have major heat with for most of his WWE career, while those who were loyal listeners probably wondered if the song would remain the same once the company branding and promotion got involved. They needn't have worried. Austin let fly with plenty of intriguing content, bringing in everything from the potential of Randy Savage being inducted to the WWE Hall of Fame (imagine that!) to HHH's relationship with former DX member (and off-screen romantic partner) Chyna. He did it all with a smile, though, and never appeared to be trying to dredge up rumors and innuendo just for its own sake. These are most certainly issues that fans want to know the answers to.
Is it possible that Austin's behavior and lines of questioning caused McMahon to put the kibosh on his show and turn things over to Y2J? There is a bit of evidence to support this from those making the claim, from the fringe (Austin wasn't in attendance at this month's big event even though he was "supposed" to be) to the understandable (WWE reaction to fans being reminded of Chyna and her controversial response to it). In addition, anyone looking for hard-hitting rock-em, sock-em journalism wasn't going to be thrilled Monday, as Jericho kept things very buddy-buddy with John Cena in discussing his career. While Jericho & Cena's bromance might not have provided the best environment for speculative titillation, the Ayatollah at least dipped his toe in the waters by bringing up Cena's limited moveset, friction with The Rock, and potential heel turn. Jericho himself admitted he'd already been excoriated to some degree over the show by folks tuning in to see some antagonism, cheerily chiding that the style of his show was not for them. And he's right. Jericho is an entertainer, someone equally captivated by life outside the ring than in it, and while they might be painful to some, it's completely and utterly logical to me. Jericho's show is not to stir up the swirling waters, it's to offer his perspective on things with his friends and cohorts. And, on a personal level, it made John Cena somewhat palatable for about an hour. While Cena's shtick is not for me, I don't doubt his intention. I particularly enjoyed his revelation that he has difficulty discussing things with the rest of the talent because they think he doesn't know what it's like to be at the bottom. Potent words indeed, in more ways than one.
Things reached such a cacophony that Austin took to his own podcast to quell the rumors, insisting that scheduling conflicts were the only thing preventing him from linking up arms with the WWE once more. He claims to be on good terms with WWE, and looks forward to working with them again in the future. And why wouldn't he work with them again? The WWE provide a mutual admiration society, allowing former talent to come back with massive promotion on their outside projects in return for very limited exposure. They need their former talent a whole lot more than the other way around, particularly when said talent has been successful outside the ring. Austin most certainly has, finding a way to keep his character going through various forms of media. WWE most assuredly wants Austin in the fold, plain and simple. He's been a giant cash cow for them, and his popularity hasn't waned a bit. While I wouldn't put it out of the question that his podcasts provided some tense moments, that's the whole point of the Network after all, or at least it should be: an opportunity to take the basic confines of their weekly program and open it up to new points of view and perspectives. The Monday Night Wars series was well-done and fun as hell to watch, but it sounded a bit like a glossed-over fluff piece of self-indulgence by the victor. Original content has the potential to lure in more viewers, and those viewers could very well stay for the party. Each podcast multicast has been a win from my point of view, and the WWE should keep doing them. Who's moderating is far less important than what it means to the company itself and us as fans, namely that a very old business model is slowly but surely being streamlined and updated to reflect the current day. How long before a podcast appearance turns into a storyline? You tell me.
AJ Goes Away
In the entire time that I have covered wrestling for TJR, I've been open and honest about my complete and utter admiration for AJ Lee. To put things simply, she's been the bright spot (often a lone one, unfortunately) in the morass that goes for women's wrestling in the WWE these days. That's a big reason why her decision to retire was such a big blow to fans the world over and the wrestling community at large. Lee's origin story reads like something out of a comic book: geeky girl grows up with very little, meets the stars of her dreams, and ends up becoming one herself. It's a stellar story of empowerment that frankly doesn't get enough play, and certainly merits a bit more inspection and consideration than the standard couple of lines the announce team trotted out Monday while informing us that she was done. No video package? Questionable to say the least.
Then again, controversy has been something that has dogged AJ's end days in the promotion, much of it likely centered in the fact that she happens to be married to the one that got away, CM Punk. Punk's own personal decision to bolt the company for a different career path still smarts for his former employers, and understandably so. How much any of that does (or should have to do) with AJ herself is anyone's guess, but this is not a wrestler who shied away from stirring up the drama when it suited her. Her complete and utter verbal annihilation of the Total Divas era on the microphone is a thing of beauty, even now, and lately she took to Twitter to castigate the company for their shoddy treatment of the Divas division on a weekly basis. The groundswell from that led to the WWE actually addressing it on television as part of their storylines, no small feat considering their collective ego's tendency to bruise. AJ played many roles during her time at WWE, from champion to challenger to manager to general manager to romantic interest and everything in between. That she did all of it well is notable. That she changed the game while doing it is historic.
There's been rampant discussion over why Lee chose now to call it quits, ranging from personal guesswork to the plain and simple fact that the guy she loves is about to undertake a difficult and challenging transition with the whole world watching expectantly. To all of that I simply answer: who cares? Whether AJ decided to take time to address personal issues or just got tired of wrestling the same opponent every single week, the larger story is the vacuum that was immediately created by her absence. As I mentioned on Twitter, Monday's Raw felt a little less fun to me before it even began. Women's wrestling has gone through tons of iterations under the WWE microscope, and a seminal moment during WrestleMania weekend was Madusa's speech in which she took a shot at the current product. She wasn't wrong. While there's plenty of talent in the WWE and its feeder division NXT, not enough of it makes it to the final product each week. Whether World Wrestling Entertainment is committed to truly redefining women's wrestling can't be known and won't be answered by another lackluster battle royal this Monday. What can be stated with certainty is that whoever carries the mantle next will owe AJ Lee a solid or two. Lee didn't look like anyone else, didn't talk like anyone else, and earned every bit of what she had. In doing those things, she helped break down a door that deservedly put Paige on a national stage and made plenty of viewers tune in for things other than wardrobe malfunctions.
Watching Neville do battle with Seth Rollins in a great match a couple days ago put things even further into perspective for me. Here is a guy with a cult following from NXT, known for putting out solid performances and breathtaking moves, being brought in exactly the right way. Rollins, the World champion, laughs it off and is put through the paces with a couple of close calls before cementing the victory over the upstart. Everyone wins in that type of scenario. That's how you build a winner, giving those who never watched NXT a primer on a great talent and allowing him to wow some folks before falling just short. How remarkably different that was than the aborted attempt at bringing Charlotte to the main roster. AJ's absence will be felt by many inside and outside the ring for a long, long time to come. Her legacy will become even more apparent when the WWE gets serious about committing time and energy to telling compelling stories from both sides of the gender divide. Here's hoping.
Have a topic for Midweek Marginalia? Submit it below or via Twitter @DharmanRockwell