Just Say Yes! Daniel Bryan DVD Review by Kurt Zamora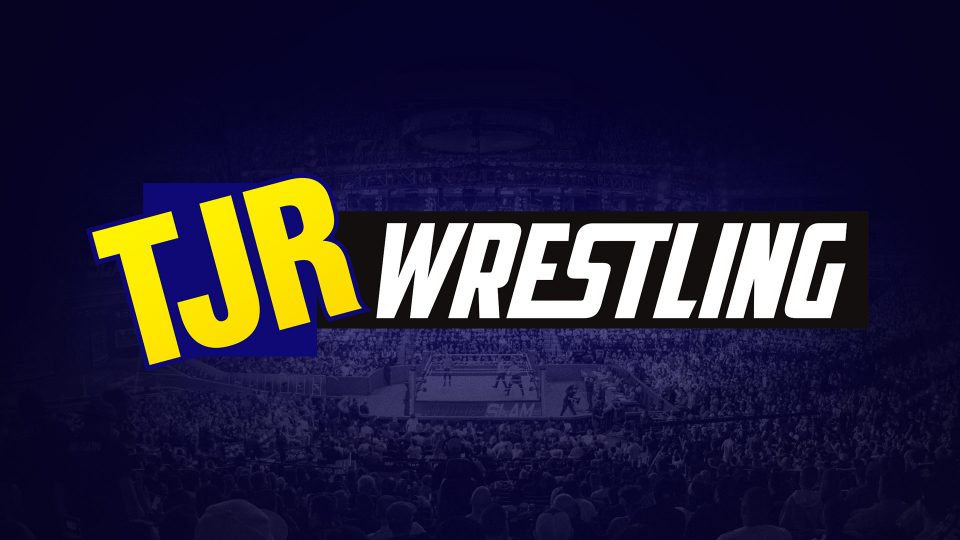 This week I went to my local Best Buy and picked up WWE's latest DVD offering, "Daniel Bryan: Just Say Yes! Yes! Yes!" I got it in Blu-Ray format of course. There are some guys in wrestling that you want to support any way you can, whether it's through merch, PPV buys, DVD sales, or action figures. Daniel Bryan is one of those guys for me. I know he's that guy for a lot of fans.
Even though I knew the documentary portion of this DVD was just an extended version of his Journey to WrestleMania special from the WWE Network, I still wanted to check out the complete set and see what it had to offer.
I came to find out there were some really interesting notes dropped by Daniel in both the original interview and in the new interview done specifically for the DVD.
I'm going to do an overall review of this set by hitting some of the major bullet points of the entire program and elaboration on what I found interesting. These aren't in complete order of beginning to end, but they're fairly close.
Journey to WrestleMania
HBK was quite prophetic: When showing clips of Daniel training at the Shawn Michaels Training Academy in San Antonio, they have commentary from HBK back then, and in one of his quotes HBK said, "Fans are here to get to see this young man grow and become perhaps one of the greatest wrestlers of all time."
HBK would say in a more current interview on the program that he knew instantly Daniel would be special because Daniel had to outwork everyone to have a chance due to having to make up for his size, and Daniel did that.
It was really interesting to hear that commentary from HBK, as when you think about it, he was absolutely right and those fans in San Antonio got to see Daniel that early in his career, with no idea what he was destined for.
They show Justin Roberts getting choked out: They address the fact that Bryan was fired after choking out Justin Roberts with his own tie during the original Nexus angle where they destroyed everything around ringside five years ago.
John Cena is a focal point of this segment, strongly stating how he was against Bryan being fired for that, as they were told specifically to "go out and raise hell." There should've been a different type of reprimand for that. It was an interesting segment with Daniel saying among other things, "I don't know what is or isn't PG material when I'm out there doing that."
2011 was some of the darkest times of his career: Daniel discusses how he was really depressed back in 2011 with how he was (or wasn't) used and really had no direction.
There was an interesting story from his wife Brie's point of view where she discusses winning the Divas Title on Raw but meanwhile, Daniel wasn't on the show at all and how they each felt individually as they drove from the show afterwards.
You've never had a week this crazy: There are multiple points throughout the entire DVD where Daniel discusses how he had two WrestleMania matches to prepare for, a wedding to prepare for the Friday after WrestleMania, him and Brie put an offer on a house that was accepted that week, his mom was traveling for the first time ever to see Daniel wrestle, and he had numerous media obligations, all during the week of WrestleMania. It's mind boggling to think how he could've handled all of that. Brie as well.
Crowd reaction at WrestleMania 30 is still amazing: The last part of the DVD reflecting on the actual WrestleMania 30 matches for Daniel were all in character, but the one takeaway is the fact that seeing 70,000 fans react like they did after Daniel won both of his matches, is nothing short of amazing.
Those types of reactions just don't happen very often. Our own John Canton was there and he's talked about how surreal the experience was, and when watching it back it's something that still holds up, and should for decades to come.
Fans weren't the only ones happy: The amount of respect shown to Daniel as he walks backstage after winning the WWE World Heavyweight Title is nothing short of remarkable. It was really cool to see the likes of Seth Rollins, Cesaro, Sami Zayn, WWE Hall of Famer Bret Hart, and especially Sheamus, come up to Daniel and give him a big hug and words of encouragement.
I say especially Sheamus because they take you through the two unfortunate experiences Sheamus & Daniel had together at WrestleMania 27 & 28 and you can tell they developed a very strong bond from those moments. Sheamus even calls WrestleMania 27 the darkest point of his career.
Stone Cold sums it up perfectly: Steve Austin after watching Daniel at WrestleMania 30 gives a great quote that really puts a bow on the show and really describes perfectly what draws everyone to Daniel: "He's not a cartoon, he's not a character, he's Daniel Bryan." Well said.
Daniel Bryan: Just Say Yes! Yes! Yes!
HBK threatened to take Daniel to WCW, among others: Daniel tells the story of his tryout match (as American Dragon under a mask) with Shooter Schultz vs. Brian Kendrick and Lance Cade. HBK told WWE officials just two days after their tryout match that if WWE didn't sign them, he would take them to WCW. They had developmental contracts soon after.
The tryout match is fun to watch, especially for a very young Brian Kendrick's attire. They're plaid and not quite pants but too long to be shorts.
Originally wasn't interested in coming to WWE: In 2008, Daniel made a deal with himself to take that year after his Ring of Honor contract expired, to get signed by WWE. If it didn't work out, he would keep wrestling indies, but then come up with a plan for life after wrestling.
Daniel had a couple "Velocity Era" stints in WWE where he would be brought in a lot to be enhancement talent for the show, and he was over that, and really enjoyed the indies. Injuries were starting to pile up, and he figured it was now or never to go to WWE full time.
He was supposed to be THE tag team partner: Daniel discusses how he was supposed to be called up in 2009 to be Brian Kendrick's tag partner, as THE Brian Kendrick was looking for THE tag team partner.
WWE didn't think Daniel could talk to hold up his end of the partnership, but they actually filmed pre-tape vignettes that were approved by everyone and it was a go. The reason it didn't happen is because Kendrick was fired 2-3 weeks later.
Right place, right time: When he won Money in The Bank briefcase in 2011, WWE wanted Wade Barrett to win (Cody Rhodes was also in consideration), but decided that it would've been too similar to Alberto Del Rio winning that same year for the RAW brand. So the day of the PPV, they decided to have Daniel win.
Right place, right time Part Two: Daniel makes it clear that WWE didn't know what to do with him once he had the briefcase. He tells story of the Vengeance PPV where Henry/Show break the ring, and people were wanting him to cash in that night, but WWE didn't even bring him to the show.
The only reason an opening came about for him to cash in, is that Mark Henry got hurt right before the TLC PPV and Daniel was nearby the PPV at a K-Mart autograph signing. Mark was never designed to drop the belt, but the injury and Daniel's convenient location helped him get the title that night.
SummerSlam didn't click: Daniel talks very positively about his storyline with John Cena heading into SummerSlam 2013, but also admits something didn't work with the program as it showed in the PPV buys being as low as publicized.
He said that something didn't click about the "we just want to wrestle and see who's the best" angle. He ultimately thinks that led to a lot of the B+ player comments made on TV. From Cena's perspective, he too speaks very positively about the storyline and really enjoyed their verbal back and forth's on TV.
What really happened with his injury: The initial surgery on his neck was supposed to have him back in 6-8 weeks, but the nerve that was compressed by a bulging disk, was compressed too much for too long, so 6-8 weeks wasn't long enough for recovery. That's why ultimately was stripped of the WWE Title.
Daniel said he initially hurt it 8 months prior in a Raw match against Randy Orton when he hit the barricade wrong on a suicide dive. They show the footage of that dive, along with a top rope dropkick where he lost feeling in both arms, and it's tough to watch, knowing what it ultimately led to.
New interview isn't recent enough: Ironically Daniel says in the new interview that he feels physically and mentally good. The interview was filmed before a Raw in Austin, Texas, which would put it on the Monday 8 days after WrestleMania 31. That was right before the group flew to Europe for the big overseas tour and where Daniel's new issues would ultimately get him sent home.
Daniel says that when he watched his own matches for the six months prior to WrestleMania 30, he didn't feel he was doing a very good job and can tell better stories now that he's healthy.
Best quote of DVD: It wasn't directly from the source but Daniel brings up after his 18 second loss to Sheamus at WrestleMania 28, The Great Khali came up to him (Khali was not known for being vocal about decisions made in WWE) and said to Daniel: "What happened brotha? That's fucking bullshit."
Best Hidden Gem match: This DVD set is packed with phenomenal matches, as expected with anything involving Daniel Bryan. There's a great match between Jaime Noble and then still called Brian Danielson from Velocity on January 18, 2003. It's a 7-8 minute match and really shows how well Jamie could go, and Daniel holds his own in the match.
Best Bluray Extra: For those like me that buy the Blu-Ray version of the DVD set, there's some good extra matches and stories. I couldn't pick just one, so my two favorite extras were Cena & Daniel discussing their Velocity match from February 2003. Cena was starting to call out Brock and go in that direction to be in a top storyline, but he decided to give Daniel a lot more in the match than he was supposed to and ultimately got chewed out for it. Daniel says he still appreciates that to this day, and Cena says despite the lashing he received, he wouldn't have changed anything about the match.
There's also another good story about Daniel discussing his role with The Wyatts and how he actually wanted to stick with them longer than he was. He figured that if he was just destined to face Sheamus at WrestleMania 30 (that was the original plan), then he could stick with The Wyatts for that, he would then be involved with the Bray/Cena storyline, and he could then at that point either veer off and do an angle with Cena or he could then at that point go against The Wyatts. However, the video from Michigan St .that went viral of the entire basketball arena chanting "YES!" changed plans immediately, and the Monday after the video came out, he was turned back good.
Overall Review: There are a lot more interesting nuggets in this DVD, but it's such a great set that I don't want to reveal them all because you owe it to yourself to get this DVD set and watch it for yourself.
I really enjoyed all of it and the time flies by when watching it. I can only hope that there's another DVD set with a more comprehensive look at Daniel's career and it doesn't end with his latest injuries he's suffering from currently. The DVD at its core really shows how WWE is a better place with Daniel inside that ring.