Just Because You Call It A Revolution Doesn't Make It True by Jason Solomon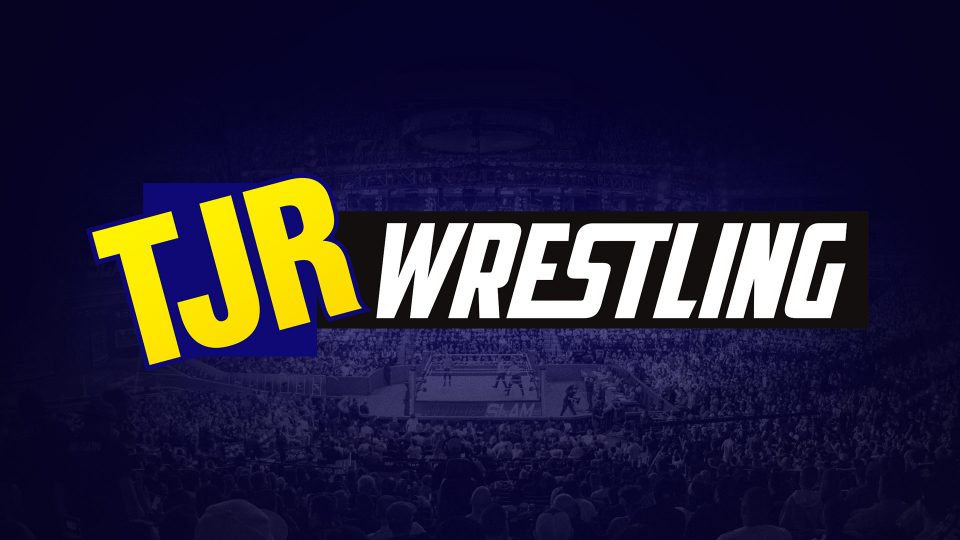 I had the pleasure of being present inside the Barclays Center on Saturday for what, in my opinion, was the greatest women's match in WWE history between Bayley and Sasha Banks. There isn't another match that could touch it in terms of raw emotion, overall presentation, crowd reaction and in-ring psychology. It was the total package. Frankly, for me to even couch it with terms like greatest "women's" match is somewhat insulting because it ranks up there among the most memorable matches, male or female, the company has ever produced. It served as a reminder of just how much fun wrestling can be.
Fast forward to Monday Night Raw in the same building, in front of much of that same audience, and it was a very different story. It's hard to reconcile how the same company that was responsible for what we saw at NXT Takeover could also be responsible for… well, whatever that was on Monday night.
Look, I applaud Triple H and Stephanie McMahon for trying. They are the forces behind this so-called Divas Revolution and are shining a spotlight on women's wrestling in a way we have never seen before in WWE. How much influence they themselves have on the final product we see on TV is not known, but whoever is responsible is doing a great disservice to these women. What we saw on Raw this week was an embarrassment. We were given no reason to care about the six divas in the ring, while the crowd in Brooklyn spent much of their time trying to get themselves over. It was cute the first time two years ago when they chanted "We Are Awesome" the night after WrestleMania, but as is the case with many of these chants, they wear out their welcome rather quickly. And while their reaction was certainly disrespectful, it's hard for me to sit here and lay blame on them entirely, or to condone Brie Bella going on Instagram to tell the fans to kiss her ass. No, the blame SHOULD lay squarely on Vince McMahon's broad shoulders for doing all he can, whether intentional or not, to sabotage the divas movement in WWE.
It begins and ends with this whole Divas Revolution branding. The problem is that there is absolutely nothing revolutionary about it. It's your standard, paint-by-numbers WWE booking where they put a bunch of people in the ring in various tag team matches that, after a while, all blend together, and trade wins back and forth. If their plan was to ensure that no one gets over, they've done a masterful job. The "revolution" is nothing more than a marketing concept and the fans see through that. From the moment Stephanie McMahon walked out on Raw as "Mama Bear" to introduce the NXT women before randomly assigning them to teams, they had already failed. For a company that loves to pride itself on "telling stories", they decided to take the laziest route possible.
Since that time, Charlotte, Becky Lynch and Sasha Banks have each scored wins over the resident queen bees of the main roster, the Bella Twins. In fact, at Summerslam, Becky Lynch finished off Brie Mode with a pumphandle slam to score the win for Team PCB (yet another tag team match). So how did they follow that up? Were the Bellas angry and seeking revenge? Was Becky now in line for a shot at the Divas title? Of course not. Instead, we had Nikki Bella coming out on Raw and declaring that wins and losses don't matter because in two weeks, she will surpass AJ Lee as the longest-reigning Divas champion in history. Which makes me wonder if that's really all any of this has been about. Bringing up some fresh faces, not so much to instantly create new stars, but more so as a way to kill time before Nikki finally erases "Mrs. CM Punk" from the history books.
How else am I to explain last week's head-scratching booking of a champion vs. champion match between Nikki Bella and Sasha Banks, with no buildup, relegated to the penultimate segment on a three hour show? Of course, the match fell flat, this despite the fact that "The Boss" went over clean with her submission hold. It was a pleasant surprise, one that you'd think would surely earn her a championship match, but after Monday night, you would never even know the match took place. As the Brooklyn crowd chanted wildly for Sash Banks, begging for her to make an appearance, she was nowhere to be found. Was she given the night off to rest up after a hard fought battle at Takeover? Perhaps. But the least they could do is play up what a big deal it was to have the then-NXT Women's champion defeat the Divas champion. There's a ready-made story to be told there. They couldn't even be bothered to do that. So why should we care?
We haven't yet passed the point of no return. There is still time to fix this. The way I see it, for all the flaws of this Divas Revolution, there are two very big problems that must first be addressed before moving forward:
First, WWE must stop telling us that this is a revolution. It's not. The fans know it's not and we resent you for trying to convince us otherwise. The best thing they could do is let the women themselves do the talking. It may not always be pretty, but they now have enough talented women on that main roster to help carry things without the announcers having to shout at us every week about a revolution. You're not Paul Revere. Just let it play out organically and give the NXT women a chance to show the world what the audience at Full Sail already knows – that these ladies are pretty damn good.
Second, and most important, is they need to give us a reason to care about seeing these women on TV. If they are so devoid of creativity that they insist on relying upon tag matches each week, then we as fans must demand some sort of meaningful storyline fallout. At Takeover, you had grown adults in tears when Bayley won the NXT championship. Was it because they accidentally bit their tongue or made the mistake of checking their 401K? No, it's because they were invested in Bayley's story and desperately wanted to see her win the title. The match itself was almost secondary, as great as it was. People actually cared. WWE loves to talk about Ronda Rousey and Serena Williams. They had Paige out there on Miz TV last night ranting and raving about the "era of the female athlete." Nobody wants to hear about that. Why wasn't she out there demanding a title shot from Nikki Bella? Those same female athletes they love to mention do what they do for one reason and one reason only – TO WIN. By their own champion's admission, winning doesn't matter (which sort of downplays the significance of her being champion for so long, but I digress).
Chris DeJoseph, who used to write for WWE, now works for Lucha Underground. The way women are portrayed on that show is far more revolutionary than anything WWE has done with its divas. In a recent Q&A, he stated that on their show, they have a total of three writers, as compared to the 30 who make up WWE's creative team. Those are incredible numbers when you compare the intricate level of storytelling on Lucha Underground to WWE's output each week. I mention this because on my podcast many months ago, I pitched a very simple idea, something I believe Jim Ross has since endorsed on his own show. With such a robust writing staff, why not take 2-3 writers and assign to them the responsibility of coming up with stories for the divas division? This would be their sole duty, to meet with and learn everything they can about these women, and then brainstorm ideas for each of them. For as many hours of TV as the company produces, and as much of a priority as storylines are for main event talents like John Cena and Seth Rollins, I can see how it would be easy for the women to get lost in the shuffle. That's why having dedicated writers is such an important (and simple) tweak to make.
As of September 15th, the week before Night of Champions, Nikki Bella will officially become the longest-reigning Divas champion in history. That doesn't leave much time between now and then, but they could still, in theory, use that as a way to get a major storyline going. It could be as simple as a match between the members of Team PCB to determine a new #1 contender, with the winner being foiled in her quest for gold one week later by her own jealous teammates. After all, reality TV would have you believe that all women are jealous of one another in some form or fashion, so why not play off an emotion that people can relate to? You've now created one meaningful story for people to get invested in, all while leaving Sasha Banks to challenge Nikki Bella, who she's tapped out on TV once before, for the championship. I'm just spitballing here, but that at least seems to be more than what WWE is doing right now.
These women deserve better. So do the fans, despite the ugliness in Brooklyn on Monday. Maybe it was the wakeup call they needed. Let's hope so.
Jason Solomon is host of the "Solomonster Sounds Off" podcast, which can be heard weekly on thesolomonster.com, Stitcher Radio and iTunes.
Email: thesolomonster@gmail.com
Twitter: @solomonster