Getting Seth Rollins To Wrestlemania 32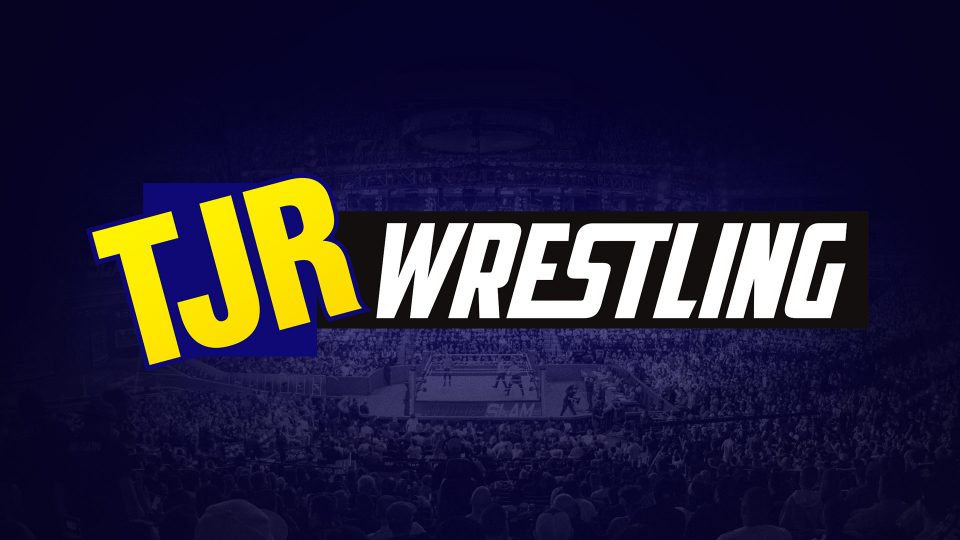 Happy Thursday TJR Faithful. Last week I wrote a piece where I said in no uncertain terms that Roman Reigns vs. Dean Ambrose vs. Seth Rollins needs to Main Event Wrestlemania 32 from the AT&T Stadium in Arlington, Texas. I went on to outline how the rest of 2015 would look for the participant that needs the most building between now and Wrestlemania 32, Dean Ambrose.
This week I wanted to continue by taking a look at what the year should look like for the former Shield member that least needs to built up for Wrestlemania 32, and that's Seth Rollins. Quite frankly, he's basically ready to be part of that triple threat main event today. He's there perfect smarmy heel that always finds a way to weasel out of the tough situations he puts himself in. He has the backing of very powerful people, and the smarts to capitalize on small advantageous windows when they present themselves. He's basically Edge circa 2007-2009, and that's great place to be as a heel champion.
The question then isn't how do we get him ready for Wrestlemania, as much as the question is what is the best, most entertaining way to get him to Wrestlemania? Let me stress that this is all tentative planning that could and would change if something undeniable presented itself. So let's figure out what the rest of his 2015 should look like.
May 2015 – This is more or less set in stone. He'll defend his WWE World Heavyweight Championship in a three way match against Randy Orton and Roman Reigns, who both have claims (some more legitimate than others) on the WWE Championship following Wrestlemania 31 and Extreme Rules.
Clearly Seth wins. Most likely by taking advantage of the handiwork of one of the other competitors in the match. Basically the other two guys trip over themselves trying to beat him and he steals the victory from them both.
June 2015 – This is where you can get away with the most fun during this Seth Rollins title reign. June's PPV is Money In The Bank, where the main selling point is the Money In The Bank Ladder Match. The undercard needs to be compelling, including the WWE World Heavyweight Championship Match, but unlike many PPVs, the show's marketability doesn't hinge on the quality of the World Title Match (The only other PPV like this is the Royal Rumble).
So who faces Seth Rollins at Money In The Bank on June 14th from Columbus, Ohio? I'd say Goldust. I know it seems like an out there proposition, but hear me out. Goldust is getting up there in age, and while we're not thinking about it much, he'll retire from the active roster sooner rather than later. When you consider how influential, how trailblazing, and how important a performer he is in the WWE's history, it's a little maddening that Goldust has only had one World Title shot in his entire WWE run, which took place at an iPPV in 1996. For all intents and purposes, he has never had the chance to fight for the greatest piece of gold there is in the WWE, and has never been treated in a manner becoming of a Superstar as important to wrestling history as he is. Throw him a bone at the end of the line.
How do we get Goldust there? Have him answer one of Cena's open challenges and lose despite giving a valiant effort. During the match make sure the announcer stress that it's been 16 years since Goldust has held a singles championship in the WWE, and how this might be his last chance to get one. After the match, when Goldust has his head down, have John Cena grab a microphone and tell Goldust to keep his head high, and that while it may not get said that often, that Goldust is a Living Legend. Have him put over how influential, and unique a character Goldust was, and how he transcended what anybody could have done with some face paint and a gold bodysuit. Have him talk about how he helped the business progress in ways that people haven't even come to truly understand yet. Have John talk about Goldust's Legendary father and how Goldust could have withered under his shadow, but not only lived up to lofty expectations, but exceeded them. "Be proud, you had huge shoes to fill, and instead you made your own damn shoes!" Have him raise Goldust's hand in a seemingly one last moment in the sun gesture.
Soon after have Goldust miraculously win a Battle Royal to determine the number one contender for Seth's title. It can be a fluke, or it can be a solid underdog victory, but have him claim the title shot for Money In The Bank. Then let Seth Rollins and The Authority not take him seriously. Have them laugh at what a cakewalk it will be for Seth, and how Goldust is past his prime. Meanwhile have Goldust talk about how important this is to him. He's never had shots at the WWE Championship in his career, and all he's ever wanted was to be WWE Champion. He may be older, he may be approaching the end of his career, but if this is his one shot, he's leaving it all on the table. He'd of course go on to lose, despite coming very close to stealing the title. Between he and Seth, they could put on an absolutely show stealing match that nobody would expect. The unexpectedness of this entire match would be worth it alone, not even taking into account giving Goldust the highest of notes to go out on so late in his career.
July 2015 – Seth having defeated Goldust at Money In The Bank will need to defend the title in St. Louis on July 19th at Battleground. This can go one of two ways. Either you finally blow off him and Kane's contention here (which I'd rather do on a big Raw as opposed to PPV, where Kane is put out of action for months), or you can build off Goldust's loss at Money In The Bank.
Have Seth and The Authority say that they're going to do him and his family a favour and put him out of his misery. He'll have to compete in a match with his career on the line the night after Money In The Bank, against Seth Rollins and J&J Security. He'll get to choose a partner, but they'll be fired right alongside him if they lose. Cody Rhodes is the only one to step up to the plate for his brother, and ends up pinning Seth Rollins to keep he and Goldust's jobs safe.
By virtue of pinning Rollins, Cody earns a title shot at Battleground and have them build up to a very personal match. Have Rollins tell Cody that his family name while respected in the wrestling industry as a whole, is dirt in the WWE. "Your whole family is a joke, and none of you have ever accomplished anything in a WWE ring that can compare to what I have!" Cody would lose, but he too would come close to being the underdog that almost took the title from the weasel, Seth Rollins.
August 2015 – Brock returns to claim what's his and he and Seth clash at Summerslam. Seth runs for weeks trying not to get killed by Lesnar, and at Summerslam is beaten to within an inch of his life by "The Beast", but manages to escape Summerslam with his title, having pinned Brock Lesnar, most likely due to some outside interference (setting up Brock's next rivalry).
September 2015 – Seth loses the title at Night Of Champions to Roman Reigns. He then invokes his rematch the next night and loses again, taking him out of contention for the championship.
October 2015 – Seth Rollins will battle a returning Kane (having been taken out by he and the Authority months earlier) inside Hell In A Cell. Rollins wins, surviving hell by using his greatest tool, his cunning.
November 2015 – Seth becomes the Number One Contender for the WWE Championship by winning a Traditional Survivor Series Elimination Match on behalf of The Authority at Survivor Series.
December 2015 – Seth recaptures the WWE Championship from Roman Reigns, who is screwed out of the title by his recent mentor, Paul Heyman.
Basically the goal is to have Seth be a two time WWE Champion, and the current Champion by the time 2016 rolls around. Have him face unexpected names during the summer to make it look like he's avoiding the big names like Cena, Orton, Reigns, etc. like a truly smarmy and cowardly Champion would do.
It definitely furthers his character as a weasel, but also gets Goldust a big moment in the sun as well as gives a rub to Cody Rhodes, before Brock and the big boys re-enter the Title picture in a big way to wind down 2015. It's a risky way to spend the summer, but not so risky when you know that after mixing things up in a big way in June/July, that you'll be going back to the huge names at Summerslam.
————
There you have it, but as always I want to know what you think! What kind of title defences would you want to see from Seth Rollins during his title run? Do you want to mix it up with outside the box challengers, or go with the old reliables? What have you thought of Seth's run so far? When would you have him drop the title ideally? To whom?
Until next time folks, I'm Matty J. Douglas saying have a happy Avengers: Age Of Ultron/Mayweather vs. Pacquiao/Kentucky Derby weekend!