For Better Or Worse – The Case Of The Intercontinental Championship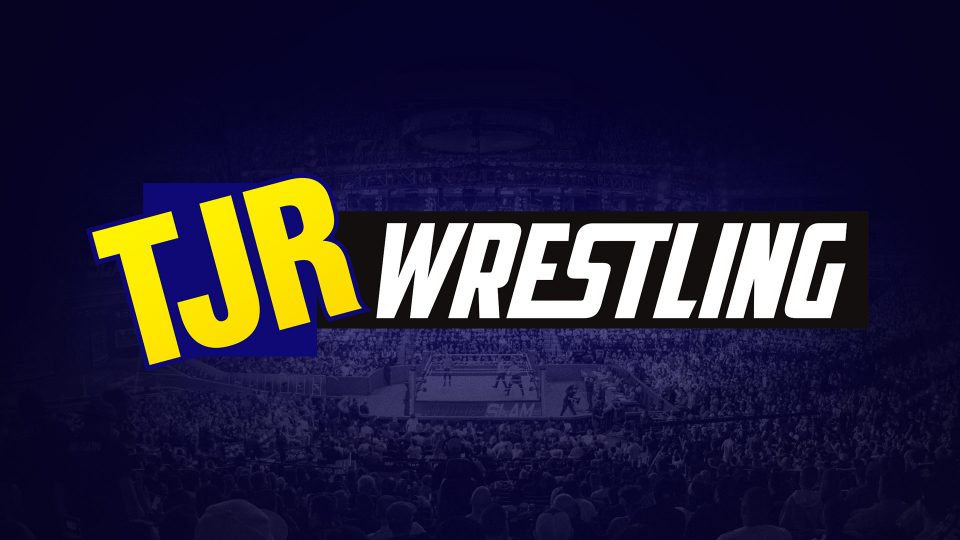 When I was a kid, the Intercontinental Title was kind of a big deal. A true stepping stone to the World Championship, the IC Title helped propel several major names to the next level, including Shawn Michaels, Bret Hart, Stone Cold Steve Austin, The Rock, Triple H, and Randy Savage. Bret Hart's first single's championship was the IC Title at Summerslam 1991. That moment was important enough for him that Hart climbed into the stands and hugged his mother after winning. A year later, in front of a sold out crowd in Wembley, Hart and Davey Boy Smith brought the house down fighting over the Intercontinental Title. That match was the main event of the night, completely eclipsing the World Championship match between Savage and the Ultimate Warrior. Razor Ramon and Shawn Michaels' two ladder matches (Wrestlemania X and Summerslam 1995) showed just how far two men were willing to go to hold this title. And anyone who ever saw the Honky Tonk Man crack a guitar over someone's head knows he would do anything to keep that title in his possession. It meant something to those guys, and, in return, it meant something to the fans.
The Royal Rumble 2001 match between Chris Jericho and Chris Benoit is my all time favorite IC title match, but, of course, the most well known contest would be Randy Savage and Ricky the Dragon Steamboat at Wrestlemania III. While Hogan/Andre is remembered for one move, Savage/Steamboat is known as the match that made an entire generation want to become professional wrestlers. In those days, Intercontinental Title matches were amazing and often stole the show. The men fighting over the title were hungry to move up to the next level, but they were just as satisfied to win the secondary title. Fans were happy, as the IC Title was defended more consistently than the big championship. The belt was important. We didn't need anyone to tell us it was important. Their actions and the booking told us the belt was important.
A little over ten years ago, Randy Orton lost the Intercontinental title to Edge. Orton immediately entered a program for the World Championship, which he won a month later. That was the last time the IC Title was truly used as a stepping stone toward the main event. In the years since, the belt has become nothing more than a prop, often forgotten. No longer a guaranteed door to the upper level, the title has lost the luster it once had and actually feels "beneath" many wrestlers. Fans have expressed this opinion repeatedly throughout the years since; when they remember to talk about the belt at all.
But they started talking again this past month. At Fastlane Dean Ambrose came up short against Bad News Barrett, the current Intercontinental champion, but left with the belt in hand, beginning the strangest story we've seen with this title in years. Five other men joined this feud, stealing the IC Title from one another each show. R Truth, Stardust, Dolph Ziggler, Luke Harper, and Daniel Bryan each left at least one show with the title in hand. Many have argued this has hurt the title, made it unimportant, and made Barrett look like a loser. I disagree.
While this booking has been far from perfect, I think it's actually serving its purpose quite forcefully. Not only has the WWE managed to get a lot of big names involved in a match, they've made the title instantly more important. Now, before you jump down my throat, think about what I'm actually saying: They took a prop that has been passed from person to person with no regard for how it should be booked and made several big names act like it's a big deal. They've managed to do this while not making it seem out of character for anyone involved. Barrett is always mad his title is missing. R Truth is pulling off comedy routines with varied degrees of success. Daniel Bryan didn't steal the title on his own, but saw the humor, listened to the crowd, and took it. Stardust was his "normal" self. Ziggler just wants to steal the show. Ambrose, the one who started it, knows that at the end of the day, it's not who holds the belt, but who has the actual title of Intercontinental Champion that matters, and he's still out looking for a fight.
It's not the greatest story ever told, but it's decent. The one thing I would absolutely change would be that Barrett, as the real champion, wouldn't lose cleanly. He'd get counted out following the people trying to steal his title. He'd win by disqualification when people run in and lay him out to steal his title. This story line could have totally still happened AND Barrett could have been booked in a solid manner. The other changes I would make are minor tweaks. I'd prefer Cody Rhodes cutting promos about how he brought that IC Title back to the WWE. I'd like Ambrose to be upset others stole his idea, or possibly trying to beat Barrett all the time while this is happening.
If I had complete creative control, I'd change the match type. I love ladder matches and this match is going to be amazing, but I honestly don't think any build up has ever deserved a championship scramble so much. This storyline is BUILT for that. However, this match serves another purpose; replacing the MITB match as a way to get a lot of men involved in a match at WrestleMania and promises to deliver huge bumps no other match could deliver. Normally, when this sort of group match occurs, fans complain about how wrestlers are "randomly thrown into a match with no real reason to care." This time we have a reason to care. It might not be the best reason ever, but it's more of a reason than we usually get in this situation. And while stealing the title from one another is a little over the top, I'd rather they did this than actually having the title legitimately change hands every show. This isn't 1999.
It's not the Intercontinental Title excitement of my childhood, but man, it's nice to see there's an actual storyline again. The booking isn't perfect, but you know what? There's booking. And that's something that hasn't happened to the IC Title in a very long time. I don't think Barrett or the title will be any worse off in the long run. Most fans are much more interested in where the story can go from here than they were a month before this insanity started. And that's a definite step in the right direction.
Thoughts? Comments? Let me know in the comment section below. Follow me on Twitter @JamesSabata.