WWE Tough Enough Competition Special Review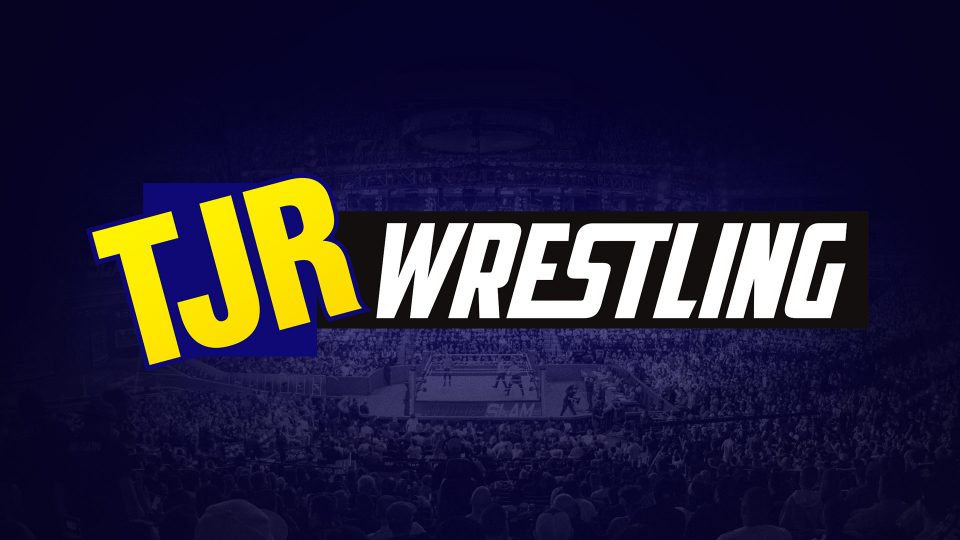 Welcome one and all to my initial coverage for TJRWrestling of WWE Tough Enough. I'm really excited to get to cover the show and seeing how the show progresses and what potential superstars and divas catch my eye. Not knowing how the new format is going to go on this show, I'm just going to type my reviews up as a running blog style, and just give thoughts throughout as I see fit. As a quick guide to what we know about this season, Chris Jericho will be the host along with Paige, Daniel Bryan & Hulk Hogan being panelists. From how I've seen it described, they're going to act like liaisons much like the show The Voice. Billy Gunn, Lita & Booker T, who is the only holdover from the last Tough Enough with Steve Austin, will be the actual in-ring trainers for the competitors along with personnel at WWE's Performance Center.
For this week, we're going to dive into the Tough Enough competition special that aired on WWE Network. This will knock out 27 of the 40 finalists, until we're down to the final 13 that we will see compete on the USA Network starting June 23.
The show starts off with a bang with a montage video showing what we're in store for. I saw cameos from Norman Smiley and Sara Del Ray along with the aforementioned trainers, so there is a tremendous group of coaches that will be available for these select few. One of the competitors shown is an alligator wrestler. That's gonna be hard to beat. He's my early odds on favorite. Kidding… kind of.
We then start following a competitor named Mike. He looks to be of the build of an Xavier Woods. He gives a brief overview of why he's here. The show then indicates that WWE received 11,154 video submissions worldwide for this show. There were 40 men and women were picked for the two day camp, and then 7 guys and 6 girls will be chosen. I'm actually glad to see that number so low. Out of the millions and millions of WWE fans, there weren't an abhorrent amount of fans with no shot that didn't waste WWE's time.
After a montage of hopefuls talking about their opportunity during the camp, they all line up and here comes our three trainers. Booker introduces themselves and sets the stage for who they are and what they're in for. The competition is taking place in the WWE Performance Center, and Booker has a great line that this is the WWE Performance Center, but to the 40 of them, this is their Madison Square Garden. Billy Gunn is the realist of the group and isn't going to sugarcoat it. There's one trainer like in every season of Tough Enough, and he's apparently it this year. I'm not surprised by that at all.
It's time for the competitors to talk on the mic and give their reasons for why they should be picked for the show. Our second Mike of the night does not get things started well, as he immediately drops an MF bomb and promptly pisses off Billy Gunn and Booker. He called himself the strongest pound for pound guy in the building and he could be quoted on that. Is Cesaro in the building? Can we go ahead and embarrass him now? I'm surprised he wasn't just sent home right then and there to be made an example of.
The Bella Twins influence in WWE is now on display as we see male identical twins who are both competing, Jeremiah and Nehemiah. Once they're in the ring, Booker reminds me that I've completely forgotten about The Usos already as he asks what makes them better than The Usos. They started out strong, but fizzled quickly. A black guy who wasn't named said he looks at himself as Randy Orton. Talk about an interesting comparison. A lot of these quotes that the competitors are giving are not impressive at all. One girl named Chelsea is apparently a Lance Storm trainee as Lita asked her, "What is the best joke that Lance Storm has ever told you" and she handled it great, saying "Does Lance Storm tell jokes? No"
We now go to a guy who was unnamed and starts by saying that he could beat Ryback for the Intercontinental Title. He then follows that up by saying he's not too familiar with WWE, when asked what WWE means to him. He was basically kicked out immediately, and rightfully so, for coming in not prepared and obviously not having any passion for doing what he signed up for. It was no "Melina and Alicia Fox is my favorite match" moment, but that was pretty bad. He then says "they asked the wrong questions."
Thankfully we follow that up with stories of the competitors that really have good stories about why they're here. A guy named Mada, who is from Egypt, had a really good story in particular. Mike Hayes, who we met at the beginning, tells a very impassioned story about how he was hit by an IED during the war and lost his leg. He came across very emotional, but very in touch with why he wanted to be there, as I felt he knocked it out of the park when Billy Gunn asked him what makes him a WWE superstar.
Now we go to my initial pick to win this whole thing, ZZ. ZZ is a gator wrestler from Louisiana. He says he's mastered gators, so now he's here to master people. He took his first flight ever to come to this camp. Billy Gunn was clearly impressed with this guy, and Booker said himself that he'll be pulling for him during the camp. He talks about meeting people here and wanting to create a bond. We then go to the start of the training portion.
Our joke from earlier who doesn't know anything about wrestling, was already down and out on the floor with Booker proclaiming that he won't be back. Jason Albert aka Tensai makes an appearance so there's another great coach. He's the new official head trainer for NXT. We follow a guy named Nick who doesn't have a great build, but tells the trainers he's a powerlifter. After his initial training, he's sent off in an ambulance after having irregular heartbeats and tightness in his chest.
The trainers meet with producers to talk about who's impressed them so far. They talk about a lot of who we've discussed already, and then it's time for initial eliminations. Booker says at least 10 will be eliminated and two already have due to medical reasons, including Nick that was shown earlier. Mike Hayes makes the cut, as Booker explains that he never showed any quit. The Kingdom Twins barely make the cut, but then shortly there after, it's shown on screen that after "soul searching" they decided to withdraw from the competition. They make some excuses about how they didn't quit, but almost imply that they were having their time wasted with the type of training that was being given to them. They then proceed to tell Booker T that the coaches weren't encouraging enough to them. I really hate people like this. WWE isn't wasting their time, they're wasting WWE's time. Unfortunately The Big O from Long Island Iced Z fame, did not make the cut as well. Booker thought he would come out and kill it, but he did not. Billy implies that he tried too hard during his interview portion. ZZ the Gator Man makes it as well.
The competitors that have survived the initial cuts now move on to the weight training portion of the camp. We see Triple H walking in the door and saying that's what he likes to see when one of the competitors is throwing up in the garbage can. Mike Hayes is apparently now at a medical crossroads due to his prosthetic leg. The training he went through did some damage to his hip socket, among other things. Now we're following Khalil who says he was an NFL Running Back. The female competitors talk about how he's got the player attitude and he plays that off in his interviews in the ring for the trainers. Now we see Ashley who is definitely one of the more stand out competitors in terms of looking different from everyone else. She's got a Gothic look of sorts, but the Eva Marie bright red hair.
Next we meet Josh, who's known as The Yeti. He was just released from the Green Bay Packers. He's got a lot of size and a pretty good look; I would fully expect him to make it through if he survives the training portion. He's Vince's wet dream. Daria is up next, who was a female MMA fighter. She was asked if she was single or married, and she proceeds to come out to everyone that she's a lesbian. Pretty cool moment there. Gabi is the next female competitor, who is promptly called a huge bitch by one of the producers. She has a Melina look of sorts. Back to the men, and the Black Randy Orton is named Patrick. We learn about why he's here and how he feel he can make it. He makes a point in his in-ring interview that it pisses him off that he tries to talk to the fellow trainees about wrestling and none of them have a clue about it. He's got a really good look and speaks well, minus that Orton comparison.
Stephen is the next one, and Booker calls him out on being short and being a pretty boy bodybuilder who wants to play wrestler. He sounds pretty fake in his interviews, so I think Booker probably nailed that one. It's shown that Mike Hayes has rejoined the competition. He says that the only thing he would've ever regretted is if he would have left. He says he's gotta swing for the fences and hope for a home run, but even if he doesn't hit one, at least he swung and tried. All the competitors are blown away by what Mike can do and give him a lot of props, rightfully so.
Chris Jericho, Y2J himself, shows up and says it's time to see who's making the show. As Jericho discusses the process with everyone, Mike Hayes asks for the mic and says that unfortunately his body couldn't keep up with his heart, so he has to remove himself from the competition. He says it's not over, he just has to figure out what he can do with his body in order to come back successfully. Everyone gives him a standing ovation as he walks out. Tough to see that for a guy who gave more with only one leg than MANY of these competitors combined. Hope he gets another shot.
It's time for the final eliminations now and Jericho announces that Daria made it, a female hopeful named Amanda made it, but Gabi did not make it. Patrick, at 19 years old, made the show. I'm back to the drawing board as ZZ the Gator Man did not make the show. I really thought just his different look and fact he completed the camp would get him one of the last spots. The last spot for the men comes down to Stephen and Khalil and Jericho gives it to Khalil. The last spot for the females comes down to a girl named Samantha and Ashley. Jericho gets his first chance to show he's worthy of being a host for the show as he grills Ashley about why she deserves to stay and how she's not his choice, but he tells her that she's made it and Samantha is eliminated. Ashley goes outside and calls her dad to tell him she's made the show and they share an excited moment.
Day 3 now officially begins, and Ashley is sent to the trainer's room and is told that in her second round screening, her EKG levels showed something that could potentially dangerous, and due to this, she can no longer compete on the show. Man, what a brutal turn of events. Lita comes into the trainer's room to console her and give her a few words of encouragement. She tells Ashley that if they find out what's the deal with her heart, they'll bring her back to the Performance Center to see what she can do. Triple H brings back Gabi and tells her that despite people thinking her attitude may be abrasive, he finds it aggressive and he likes it. So she's back in the show. Following that, now Khalil has failed his medical evaluation as well and he's gone. Good grief. But I'm back in the game as Triple H makes the right decision and brings back ZZ The Gator Man!
The show comes to an end with the final 13 talking about their experience and also how Mike Hayes inspired a lot of them during the camp. The final 13 are officially Alex, Hank, Josh, Patrick, ZZ The Gator Man, Mada, & Tanner for the men. Amanda, Gabi, Daria, Dianna, Giorgia, & Sara for the women.
There's more info on each competitor on ToughEnough.com and WWE did a great job of posting photos/videos as well.
I'll be back on Tuesday for the first official Tough Enough show on USA, and every week thereafter. Until then, nice scarf Jericho.