TJR Review of WWE Untold: Team Hell No (WWE Network Special)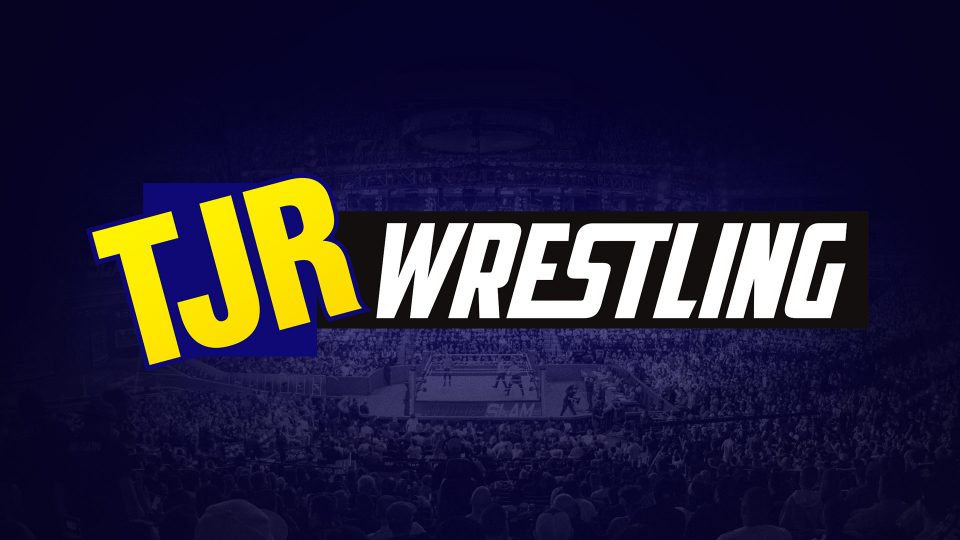 The WWE Untold series is a documentary feature on WWE Network where they focus on one particular subject while talking to the individuals involved with it. Back in June, I reviewed WWE Untold about Kurt Angle vs. Shane McMahon at King of the Ring 2001. Today, WWE Untold takes a look back at the popular, unlikely tag team of Kane and Daniel Bryan known as Team Hell No that were together in a storyline for nearly one year.
The synopsis on WWE Network says this: "Join former WWE Tag Team Champions Daniel Bryan and Kane as they relive their journey as Team Hell No. Learn the stories behind the team, and discover never-before-told facts about their anger management therapy skits, their feelings about the team name and more."
This edition of WWE Untold has a run time of 24:23. Let's roll.
There were highlights of some famous Team Hell No moments in the ring and some of their skits. Daniel Bryan and Kane (aka Mayor of Knoxville Glen Jacobs) were seated in chairs in different rooms to talk about what happened.
Kane talked about some of the crazy things he did as Kane over the years. Bryan talked about how he was in high school when Kane debuted in WWE in 1997 (Badd Blood). Bryan said he got to WWE in 2010, which was over a decade after Kane debuted, so when he would see Kane it would be "hello sir" and stuff like that with Bryan saying Kane was always really nice. Kane said the first time they really talked was while on a bus in Mexico when they talked about retirement, finance, investing and he thought Bryan was a sharp dude. Kane said they got along. Bryan told a story about the song "Downtown" where they would prank people and start playing the song, including while somebody was in the bathroom and sitting on the toilet! When he pranked Kane by playing the song (after Bryan covered Kane's bag with chairs), Kane didn't get mad at him about it and Bryan knew they were friends.
Kane commented that if you look at the history of wrestling, a lot of the great tag teams have hated eachother backstage, but for whatever reason they made it work on camera. Kane said that they were the opposite because they didn't get together well on camera, but got along great backstage.
Bryan said that what happened was he was losing his mind as a character. They showed a clip of July 2012 during Bryan's heel days when AJ Lee dumped him because she took the GM job. Charlie Sheen had a show called Anger Management, Bryan was going to have a singles match at SummerSlam, but WWE never got Sheen to sign a contract. Bryan said they had nothing else, so they put him in a match against Kane at SummerSlam 2012. Kane talked about how it was easier working with a smaller guy because there was that classic big man/little man story. Bryan won with a small package and he said it was his first attempt in WWE at being called Mr. Small Package. That's a clever nickname Bryan used pre-WWE too.
They moved on to talking about the Anger Management vignettes from Raw on August 27, 2012. Bryan said he saw the dialogue, he would read it and think it was stupid while believing this wasn't going to be good at all. Bryan said that through the magic of editing, they aired the first one and he thought it was good. Kane spoke about how he had a number of moments like when he took off a mask to reveal another mask, which was so silly, but t worked. Bryan said that there were a couple of times he chuckled while Kane was just sitting there talking about the horrible things in his life. Bryan said Kane was so good at saying these horrible things in a deadpan manner.
Kane's promo about horrible things in his life is an all-time favorite of mine. You can watch it below.
The character of Dr. Shelby was discussed with Kane saying he was one of the most important pieces of Team Hell No. Kane said he was an actor named Michael Aspinwall and people loved his character. Bryan put over Shelby for being a fantastic performer while adding he knew nothing about wrestling, but he was perfect. Bryan was impressed by the layers of his acting and it made everything work from the beginning. Kane said it was a team effort.
They talked about when they were in the diner in Albany, New York filming more vignettes. Kane said that they had half the restaurant to film their bits while the other half of the restaurant was open to regular customers in the diner. Kane said that as good as the vignette was, it would have been even better if they showed the reactions of people on the other side of the restaurant. We got to see some of those reactions from regular diners in the restaurant with some ladies looking horrified at what was going on. That was pretty funny.
The September 3, 2012 edition of Raw was a big moment where fans voted for Bryan and Kane to hug it out. Bryan liked the idea of things being disasters while Kane said that you have to be prepared for anything in WWE. That led to the hug from Bryan and Kane, which drew a huge applause from the crowd. Bryan said that was one of his favorite segments that he has ever done. Kane spoke about how he had so many fun moments in his career with guys like Undertaker, Austin and Rock while adding it was the same feeling for Team Hell No.
The next topic was Night of Champions from September 16, 2012, when Kofi Kingston and R-Truth defended the Tag Team Titles against Team Hell No. Bryan said he remembered that match being a fun creative process. Kane laughed while talking about how they got into an argument and it caused the team to win. While Kane was on the top rope, Bryan shoved him and Kane splashed Kingston to win the match. Kane said he didn't have much control coming down while joking that Kofi was lucky to survive because it's not a move Kane normally did. They won the titles there, fans chanted "YES" and it was a big moment.
Kane revealed that Vince McMahon had the idea for both guys to say "I'm The Tag Team Champions." Kane said he has a degree in English and they were butchering the English language while Bryan noted it was grammatically incorrect. Kane said it didn't make sense with Bryan saying he thought it was fun and funny. It was.
On the September 24, 2012, edition of Raw, fans got to vote on the team name: Team Teamwork, Team Hell No or Team Friendship. Bryan wanted to be Team Friendship while talking about how they had ideas for t-shirts. Kane said he did not want Team Teamwork. Voting was 59% for Team Hell No, 38% for Team Friendship and 3% for Team Teamwork. Bryan thought Team Hell No was the lamest one of the three. Kane said they'll make it work as best they can, but they wanted to be Team Friendship.
Next up was January 21, 2013, on Raw with Kane and Bryan having an Anger Management graduation ceremony. Bryan talked about how fun it was. Kane said that the audience realized that was the end of that chapter in their careers. Kane spoke about how important it was to get audience participation for Team Hell No. They made fans in the crowd hug eachother along with Jerry Lawler and Michael Cole. There was a big three-way hug with Kane, Bryan and Shelby in the ring.
It was noted that Team Hell No Were WWE Tag Team Champions for 245 days. They lost to Roman Reigns and Seth Rollins of The Shield at Extreme Rules on May 19, 2013. Bryan said that losing a title hurts and sometimes it feels really good when you know you've done something for somebody else or when you know it's the evolution in the next step of your character. Kane said that losing the championships to The Shield was the end, but he compared it to sports by saying it was like being at the end of the best season you have ever had.
Bryan said after the show, WWE wanted them to say that somebody needs to stop The Shield guys without actually choosing he and Kane to do it. Bryan didn't like it, he said he is not the "goddamn weak link" and they showed a WWE.com Exclusive interview. Bryan's promo was shown saying he's sorry that they lost the titles and that he got pinned, but he's not the goddamn weak link. Bryan said people thinking he was the weak link (not necessarily Kane, but others) is what catapulted him into the singles run that led him to main eventing WrestleMania 30 in 2014. It's what motivated him as a character and a person.
Kane said that a lot of times in WWE, there's this big picture, but Bryan is able to change the picture starting with Bryan able to submit Seth Rollins in a tag team match on June 14, 2013 (first loss for The Shield). Kane said that Steve Austin was the anti-hero, Hulk Hogan was the hero and then Bryan was that guy that people could relate to. They showed clips from WrestleMania 30 with Bryan winning the WWE Title in the main event. Kane said that Bryan proved he can beat all the odds.
In the final minute, Bryan said that Team Hell No brought him together with an incredible human and without Team Hell No, there is no WrestleMania 30 moment. Bryan said that the Team Hell No run allowed him to show the audience a different part of himself and it allowed the fans to attach to him even more. Bryan stated that doesn't happen without Kane. Bryan said that Kane is an incredible character that has withstood a long time in WWE and a legacy in WWE, but despite how much of an incredible character Kane is, Glen (Jacobs) is an even better person and that's the real thrill of Team Hell No.
The video ended with the Kane/Bryan hug and that was it at 24:23.
Analysis: I really enjoyed Team Hell No, so this was fun to watch. They shared some behind the scenes stories, there were a few bloopers shown and you could tell from the way Bryan and Kane talked about this run that they were very fond of it. Both guys are obviously WWE Hall of Famers and I think both of them would say that this run as Team Hell No was among the biggest highlights of their career.
I agree with Bryan about the importance of Team Hell No in his career. Without that run that allowed him to develop his character even more, he may never have gotten over enough and become a top underdog without all of these skits he did with Kane. They had great chemistry as a team and it showed in their work.
When I went to a house show in late 2012, Bryan and Kane were champions. I'll never forget how popular they were with the crowd. They got the crowd involved with the "YES/NO" chants and I could tell both guys were having fun.
It's 2019, so a lot of people are reflecting on the decade. I think in terms of WWE storylines that I enjoyed the most this decade, Team Hell No is near the top of the list. It was the perfect mix of great matches, solid promos in the ring and some outstanding backstage segments as well.
Check it out on WWE Network at any time. I recommend it.