The John Report: WWE Smackdown Review 04/14/16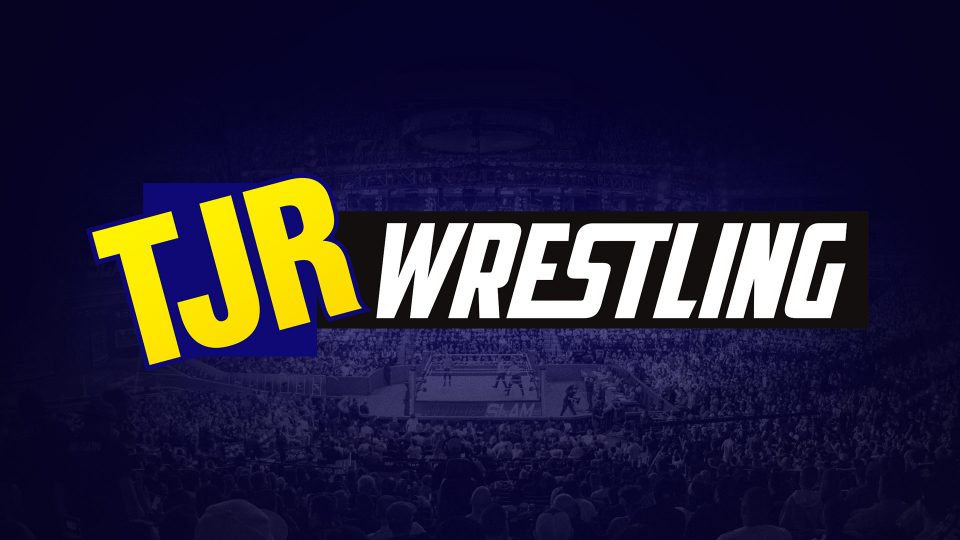 Taped in San Diego, California this is Smackdown for episode #869.
The Smackdown intro video played.
The announcers mentioned matches to come include AJ Styles vs. Alberto Del Rio and Sami Zayn vs. Chris Jericho.
The lovely Maryse was in the ring doing a promo as she introduced her husband, the Intercontinental Champion The Miz. The announce team of Mauro Ranallo, Jerry Lawler and Byron Saxton welcomed us to the show.
Miz TV
The Miz welcomed us to Miz TV as he announced the guest, the love of his life Maryse. She wondered: "How amazing is my husband?" He asked her what it was like being married to her. She said "perfection" while calling him a champion, A-lister and role model for children around the world. Miz told her that she makes him better every day of his life. She said this is the year he's going to be named the sexiest man alive. They started kissing in the ring.
Zack Ryder's music started up to interrupt as Ryder walked to the ring. He said that was sick because that sight of them kissing literally made people sick. Miz and Maryse insulted Ryder. Then Ryder wondered how she feels about her husband wearing more makeup than him. Ryder said that he's going to get that title back, but he looks forward to Miz losing to Cesaro. Then Ryder challenged Miz for the IC Title. Maryse asked the crowd if they wanted to see that match. They cheered. Miz: "It's on." Then Miz mentioned Ryder is already scheduled for a match against this man…Baron Corbin. They left.
Analysis: A solid intro segment. I like Miz and Maryse together because they are both obnoxious heels that are there trying to be heels without wanting to get a positive reaction from the crowd. They're easy to hate while also having great chemistry together.
Corbin made his entrance.
(Commercial)
Baron Corbin vs. Zack Ryder
Corbin took control with a huge uppercut punch. The announcers pushed Corbin's battle royal win at WrestleMania. Corbin nailed a clothesline to the back of the head. Ryder came back with double knees to the face, missile dropkick, forearm shots in the corner and when he went for the Broski Boot, Corbin went to the floor. Back in the ring, Ryder ran the ropes, Corbin caught him and hit the End of Days. Ranallo yelled that Corbin eviscerated Ryder with the move. The match went three minutes.
Winner by pinfall: Baron Corbin
Analysis: * A quick match to put Corbin over since he's new to the main roster. Ryder has no momentum after his IC Title win at WrestleMania. He's back to losing all the time.
Post match, Corbin sent Ryder outside the ring. He went to attack him more, but Dolph Ziggler ran out for the save. Ziggler wanted a superkick, Corbin caught it and when Ziggler tried another one, Corbin slipped out of the ring. Corbin backed up the aisle to avoid a physical confrontation. Ziggler checked on Ryder.
Analysis: I think Ziggler feuding with Corbin is a good debut feud for Corbin on the main roster. Not good if you're a Ziggler fan that wants him to get a push because he's not going to win a feud with Corbin.
Kevin Owens was interviewed backstage by Renee Young. He said that on Raw, Sami Zayn was lucky that Owens was escorted out of the building, but that won't happen tonight. Young asked if he was making a threat towards Zayn and he told her to ask Zayn what he thinks might happen.
Paige and Emma were shown walking backstage in separate areas as they walked to the ring.
(Commercial)
Prior to the match, Emma said in a taped promo that she was rejected as the girl next door and she complained about fans liking Becky Lynch. Emma said she would beat Paige.
Paige vs. Emma
Emma did a nice move where she sent Paige head first into the middle turnbuckle. Running corner attack by Emma gets two. Nice double underhook suplex by Emma for two. Paige got in a few kicks, a running knee in the corner and then a running knee gets a two count. They battled on the top rope, Emma slipped underneath and sent Paige head first into the top turnbuckle. Emma covered for the clean pinfall. That's it after four minutes.
Winner by pinfall: Emma
Analysis: *1/2 That win gives Emma some momentum, which is needed since she has been rebooted on the main roster again. As for Paige, she's been lost in the shuffle for several months now. It sucks for her, but also is a reminder that you can't push everybody at once. I hope she gets some positive momentum soon.
Clips aired of the tag team tournament started on Raw. More tag matches coming on Smackdown.
More stuff from Raw after the break.
(Commercial)
The Raw Rebound aired showing Roman Reigns being forced to tag with Bray Wyatt as they got a tag team win over the League of Nations. Here's my Raw Recap in case you missed it.
Enzo Amore and Colin Cassady did their intro. Nice ovation for them. Enzo did some trash talk about The Ascension by mocking them for being The Ascension. Then they did their "SAWFT" bit to end it.
Analysis: The crowd was into it, but it didn't sound like the whole crowd was chanting along. It was still a lot of them showing interest.
(Commercial)
Tag Team Tournament First Round: Enzo Amore & Colin Cassady vs. The Ascension
Huge shoulder block by Konnor on Enzo. Viktor tagged in and Enzo nailed a running neckbreaker type move. Cass slammed Enzo onto Viktor for a two count. Running corner attack by Enzo. With Enzo on the top rope, Konnor distracted on the apron and Viktor knocked Enzo to the floor. Konnor and Viktor worked over Enzo for a couple of minutes. Enzo got a boot up to stop Viktor, then a back body drop to the floor and he avoided a Konnor attack leading to a hot tag to Cass against Viktor. Cass with clotheslines, plus a body slam (Lawler said "oh my gosh" as a way to put over the big guy) and a huge elbow drop. Splash in the corner by Cass followed by a running boot to the face. Konnor made the save on the pin attempt. Enzo avoided a Konnor attack and Cass nailed a huge boot to the face to send Konnor to the floor. Cass nailed a Bossman Slam (called that way by Ranallo to put over the HOFer) on Viktor. Tag to Enzo as he was launched by Cass with the Rocket Launcher and that was enough to get the win after four minutes.
Winners by pinfall: Enzo Amore & Colin Cassady
Analysis: ** It was a solid tag match. They followed the same formula that every Enzo/Cass match has where Enzo gets beat up, Cass gets the hot tag and they finish it from there. It works well. No surprise about the winners since The Ascension have no momentum while E&C are being pushed as a hot new act on the main roster.
AJ Styles was interviewed by Jojo. He spoke about how he hasn't been in the ring with somebody like Roman Reigns, but he thinks Reigns hasn't been in the ring with somebody like him. Alberto Del Rio showed up to talk trash to him. He said everywhere he goes he hears about Styles, but he doesn't care. Del Rio said that he knows Styles doesn't belong there and that he's all help. Styles said he doesn't belong there in that setting flapping his gums – he belongs in the ring. Del Rio said he's out of his league.
Analysis: A fine way to set up the match after the break.
(Commercial)
AJ Styles made his entrance first. Good reaction like usual. Del Rio was alone without his League of Nations allies.
AJ Styles vs. Alberto Del Rio
This is their first match in WWE although I'm pretty sure they wrestled in the indies when Del Rio was out of WWE prior to his return last year. Styles nailed a knee to the face of Del Rio outside the ring. Del Rio nailed him with a kick to the ribs and a dropkick to the head when Styles was seated. Del Rio whipped Styles rib first into the barricade. Back in the ring, Del Rio with a double axehandle gets two. Styles avoided a corner attack as Del Rio went shoulder first into the turnbuckle. Styles gets two with a suplex. Del Rio came back with an enziguiri kick on the apron followed by a dropkick that sent Styles to the floor.
(Commercial)
Back from break, Del Rio grounded Styles with a chinlock. Styles was able to avoid an enziguiri, nailed some strikes and hit a forearm smash on the mat. Corner clothesline by Styles leading to a fireman's carry into a neckbreaker gets two. Del Rio came back with a Backstabber. Awesome Pele Kick by Styles gets two. That was set up well and executed perfectly. Styles went up top, Del Rio tripped him up and Styles was upside down on the turnbuckle. Del Rio nailed a super inverted suplex that looked nasty. Nearly a serious neck injury for Styles there. It looked bad, but Styles looked to be okay. Del Rio set up Styles upside down on the turnbuckle. Styles avoided the attack by slipping through the ropes. Knee lift by Styles. Del Rio avoided the springboard attack. Del Rio went for the Cross Armbreaker, Styles fought out of it and did an Oklahoma Roll into a pinfall for the win after 13 minutes.
Winner by pinfall: AJ Styles
Analysis: ***1/4 That was a very good match with some believable nearfalls in there too. I like how Styles is able to get wins with different moves. I don't mind seeing an Oklahoma Roll for the finish because it's pretty rare and certainly better than the ROLLUP OF DEATH~! finish that they do too often. What I'll remember most about the math was that reverse superplex by Del Rio that nearly broke Styles' neck. Pretty scary to see something like that. That's why you don't see a move like that very often. There's not much protection for the guy taking the move. Glad to know that Styles is okay.
R-Truth and Goldust were shown talking backstage. Goldust said they are not teaming up tonight. Fandango wondered if R-Truth was ready for the debut of Goldango. Fandango and Goldust were both dancing.
Analysis: Poor comedy segment featuring guys that don't win to set up a new team that doesn't win.
Zayn vs. Jericho later.
(Commercial)
Tag Team Tournament First Round: The Vaudevillains vs. Goldust & Fandango
Nice tag team offense early on by the Vaudevillains on Goldust, but then Goldust nailed a powerslam on English. Tag to Fandango about a minute into it as he unloaded clotheslines, an enziguiri and a heel kick on Gotch. Goldust with a clothesline sent English to the floor. English was able to shove Goldust into the barricade shortly after. English distracted Fandango, Gotch hit a punch, then the uppercut punch and English hit the neckbreaker for the Whirling Dervish finish after about two minutes of action.
Winners by pinfall: The Vaudevillains
Analysis: * A quick match to put over The Vaudevillains. When they're making hot tags one minute into it you know it's going to be a rushed match. Happy for the Vaudevillains getting two wins since they were put on the main roster.
The Tag Team Tournament semifinals are The Usos vs. The Vaudevillains and The Dudleys vs. Enzo & Cass. I think they might put The Vaudevillains over in the tournament. Maybe the Dudleys. Winners face New Day at Payback on May 1.
Jericho speaks up next.
(Commercial)
A video aired from Raw showing Chris Jericho's interaction with Dean Ambrose.
Jericho was interviewed by Jojo. He called guys like Ambrose and Zayn amateurs. He said Ambrose is too stupid to know what respect is. Jericho called himself the greatest of all time. He said that it was proven in this dump San Diego when he beat The Rock and Steve Austin right there to become the first Undisputed Champion. He told Zayn that he knows it all and he's going to teach him a lesson. "Zayn is going to feel the pain." He said he was the best in the world and ended with his "do you understand" line.
Analysis: Love heel Jericho promos. One of the few true heels left in WWE.
Sami Zayn made his entrance. Match after the break.
(Commercial)
A video aired of Primo & Epico talking about Puerto Rico. It would be cool if Carlito returned to join his brother Primo and Epico to try to get that group over as a three man team. Yes, I used "cool" with Carlito on purpose.
Chris Jericho made his entrance.
Sami Zayn vs. Chris Jericho
Zayn was the aggressor early. Jericho was so mad he went to the floor and tossed a leather chair. Kevin Owens' music started up as he walked down to the ring. That was followed by Dean Ambrose's music as he walked to ringside. He had flyers that were plugging the Ambrose Asylum. They went to break.
(Commercial)
Back from break, Zayn with a clothesline on Jericho. Ambrose and Owens sat in on commentary. Dropkick by Jericho sent Zayn to the floor. Ambrose said he's trying to have a peaceful talk show. Jericho did a suplex into the ring followed by the cocky pin. Ambrose said Chris did a "dad bod double bicep" pose. That's funny. Jericho with a back elbow off the top rope. When Saxton tried to talk, Owens told him to shut up. Owens and Ambrose argued about stuff. Jericho with a dropkick gets two. Owens applauded Jericho saying that he loves the Highlight Reel.
Zayn started a comeback with clotheslines, then he jumped to the top rope and hit a cross body block for a two count. Jericho with a double underhook into a backbreaker. As Jericho tried to attack, he told Ambrose to look. Zayn countered a top rope move with a punch to the gut and a Tornado DDT gets two. Zayn avoided the Walls of Jericho, but Jericho came back with a running bulldog. Lionsault is countered by Zayn, who got his knees up. Jericho avoided the kick and turned it into the Walls of Jericho. Zayn tried to fight it off as Ambrose encouraged him. Zayn got to the ropes. Forearm smash by Jericho and then a dropkick sent Zayn into the announce table. Jericho shoed Ambrose at ringside and then he tossed Ambrose into the barricade. Zayn gave Jericho a back body drop onto Owens at ringside. Zayn sent Jericho back into the ring. Zayn with an Exploder Suplex into the corner. Owens into the ring and he nailed Zayn with a clothesline to give Zayn the win by disqualification after 14 minutes.
Winner by disqualification: Sami Zayn
Analysis: *** It was a solid match although some of the focus was taken away by the guys on commentary. It just seemed like there was a lot going on out there. They were still able to have a competitive match with good spots and believable nearfalls in there. I was excited to see the match because they are two of my favorites not to mention guys from my country of Canada. It wouldn't surprise me if they had a proper feud down the road too. I thought Zayn might get the win off a distraction from Ambrose. Instead they went the more predictable route with Owens jumping into the ring to attack leading to the disqualification ending. It didn't make me mad. It made me want to see more of these guys, which is the sign of successful storytelling.
Post match, Jericho joined Owens in attacking Zayn. Ambrose made the save by attacking Jericho with fists. Owens saved Jericho, but Zayn came back with a Helluva Kick on Owens to send him out of the ring. Ambrose and Zayn were alone in the ring as they celebrated with Zayn's music playing. That's the end of Smackdown.
Analysis: Can we pencil in a Owens/Jericho vs. Ambrose/Zayn tag match on Raw or Smackdown next week? Yes I think so. I'm a huge fan of all four guys. I think Zayn/Owens is the best feud in WWE right now while Ambrose/Jericho just got started on Raw and should lead to a really good match at Payback. I'm all for it.
Three Stars of the Show
1. AJ Styles
2. Alberto Del Rio
3. (tie) Sami Zayn
3. (tie) Chris Jericho
The Scoreboard
6 out of 10
Last week: 5.5
2016 Average: 5.93
Last 5 Weeks: 5.5, 5, 6, 7.5, 4.5
2016 High: 7.5 (March 3)
2016 Low: 4 (January 21)
Final Thoughts
It gets a 6 out of 10 from me, which is slightly above the yearly average.
Good show that focused on in-ring action with a couple of big matches that helped a lot.
Aside from The Miz and Maryse in the opening, there wasn't any talking in the ring. It was all about focusing on the action although there were plenty of backstage interviews.
They didn't have the full roster because half of the crew was in Europe to start the European tour. The best way to do a show when that happens is to focus on the in-ring action and that's what they did here.
That's all for this week. Back next week for Raw. Go Raptors.
John Canton – mrjohncanton@gmail.com
Twitter @johnreport