The John Report: WWE NXT Takeover WarGames 2019 Review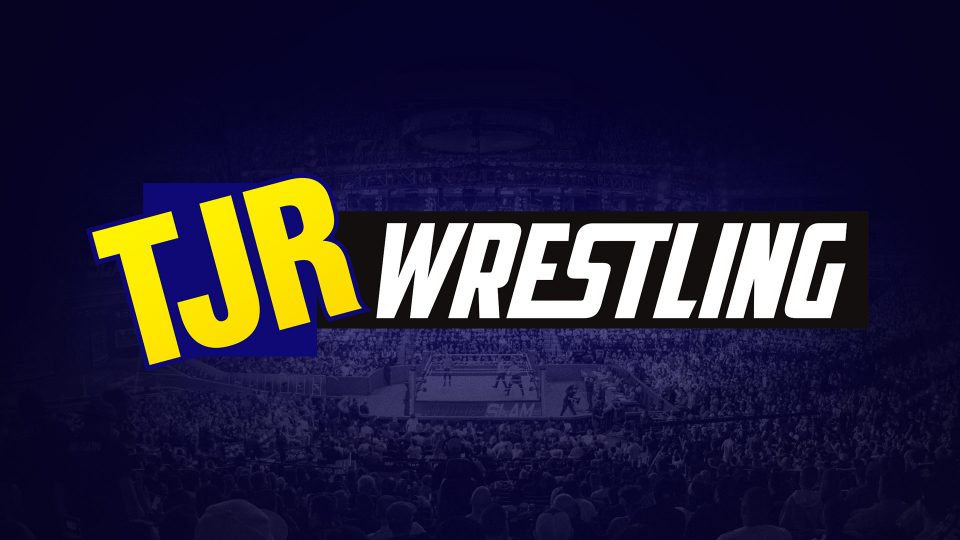 It's time for the November NXT tradition: WarGames for WWE's second night in Chicago.
There was a match on the Kickoff Show with Angel Garza defeating Isaiah "Swerve" Scott.
The Kickoff Show also had an injury angle where Mia Yim was attacked and taken away in an ambulance. Yim was on Team Ripley in a WarGames match, so Rhea Ripley picked Dakota Kai to replace Yim on her team.
WWE NXT Takeover WarGames III
From Allstate Arena in Chicago, Illinois
November 23, 2019
There was a video package showing the key players on the WarGames event with Shawn Michaels narrating the video. Michaels works behind the scenes on the NXT brand.
There was a shot of the live crowd in Chicago, who were chanting "NXT" as usual. There was no pyro. The commentary team of Mauro Ranallo, Nigel McGuinness and Beth Phoenix were at ringside to call the action. The Spanish announce team was at ringside hoping nobody would break their table.
The sirens went off in the arena, the lights went out and there were lights as the WarGames double cage was lowered. The women's WarGames match is the opening match. As you probably know from past WarGames matches, they have two rings side by side.
Team Ripley entered first with Rhea Ripley as the captain of the team. The teams were put in cages on the top of the ramp. Bianca Belair entered as a member of Team Baszler. Candice LeRae was next for Team Ripley wearing bright colors as usual. Kay Lee Ray was next for Baszler's team and she is the NXT UK Women's Champion. Tegan Nox was the third face wrestler for Ripley's team. Io Shirai got a big reaction from the crowd as part of Baszler's team. Dakota Kai was next as the fourth woman on Ripley's team. Shayna Baszler was last as the captain of her team and she is the dominant NXT Women's Champion.
The two women to start the match were Io Shirai and her rival Candice LeRae. Two women start for five minutes, then every three minutes, another woman goes in until all eight women are in the match and that's when the match can end. The match can't end until all eight women are in the match.
WarGames Match – Team Baszler (Shayna Baszler, Io Shirai, Kay Lee Ray and Bianca Belair) vs. Team Ripley (Rhea Ripley, Candice LeRae, Tegan Nox and Dakota Kai)
LeRae was in control early with a slam that put Shirai down. When LeRae went for a dive, Shirai stopped her with a kick and then two 619 kicks followed from Shirai. Running knee attack by Shirai. Shirai ran across the top ropes and hit a dropkick. That was impressive. The fans were chanting for both women because that's what NXT fans tend to do. Shirai drove LeRae's face against the steel cage and stomped away on her. LeRae with a dropkick. The fans were chanting about the clock because it wasn't on the screen. Shirai with a suplex. The clock returned with under 10 seconds left and the fans counted down.
Bianca Belair was next to enter for Baszler's team because they won the advantage two weeks ago on NXT. Belair picked up LeRae and slammed her stomach first into the mat. Belair with a standing SSP. LeRae with a reverse rana on Belair. LeRae attacked both women against the turnbuckles, but Belair came back with a forearm on LeRae and Belair hit two Powerbombs followed by Belair launching LeRae back first into the steel cage. The fans cheered that even though it was a heel attacking a face. Belair held LeRae leading to Shirai running the ropes with a dropkick. LeRae was sent into the turnbuckle and they rolled into the second ring that was further away.
Rhea Ripley ran down to the ring as the next member on her team. Ripley grabbed a trash can she tossed it into a ring and slammed the cage door on Belair's head. Ripley brought two trash cans into the ring, plus two kendo sticks, Ripley also brought three chairs into the ring and the fans wanted tables, but Ripley did not bring a table in. Ripley slammed Belair front first onto a trash can. The fans chanted "Rhea's gonna kill you" for Ripley. The faces tried a double team suplex on Belair onto chairs, but Shirai saved Belair. The clock ticked down again.
Kay Lee Ray was the third woman for Baszler's team. Ray grabbed two steel chairs and she teased bringing in a table, but then she put it back under the ring. Ray hit Ripley and LeRae with chairs to the back followed by a Tornado DDT on Ripley onto a chair. Belair went up top, LeRae went after her, Ripley went over there and Shirai tossed Ripley into the cage. They set up for the Tower of Doom spot out of the corner with LeRae taking a brutal bump onto the steel chairs while Shirai and Kay went crashing onto the chairs as well. Belair hit a 450 Splash on Ripley. All five women were down.
Dakota Kai was the next woman to enter and when she left the cage, she kicked her best friend Tegan Nox in the cage! The fans were going crazy about Kai's turn. Kai tossed Nox into the side of the cage repeatedly and Kai drove Kai's body into the side of the cage. Kai grabbed the cage door and slammed it against the right knee of Nox. It was Nox's knee that was seriously injured in the past. Kai slammed the cage door onto Nox's knee some more. The NXT GM William Regal went out there to try to stop Kai and Kai shoved Regal. When it looked like Kai was leaving, she went back out there and Regal pulled her off again. Ranallo was screaming about this heel turn saying this was absolutely disgusting. Ripley was freaking out in the ring while Baszler was smiling while she was in the cage.
Analysis: That was a great heel turn by Kai. I figured that was coming when they had her replace Mia Yim earlier in the show and it was executed perfectly. The story was that Kai wanted to be on Ripley's team, but they looked past her and then when she finally was able to be on the team because of Yim's injury, Kai turned on her best friend Nox. I thought it was really well done.
Shayna Baszler was the last woman for her team while medical personnel checked on Nox inside the cage she was in. Baszler made a slow, confident walk down to the cage since her team has the 4 on 2 advantage in the cage. They announced that because Nox was injured and Kai was taken out of the arena, the pinfalls and submissions are legal with referees in each of the rings there. LeRae hit a double DDT on Ray and Shirai. Baszler had handcuffs, she wanted to cuff Ripley to the rips, but LeRae saved her partner.
There was a staredown with Ripley and LeRae in between of Baszler, Belair, Ray and Shirai. Ripley took down Baszler with punches while LeRae used the trash can lid to get in some shots on Ray and Shirai. Ripley whipped Belair into a trash can. Ripley with a dropkick on Ray and Ripley suplexed Ray into the cage. Ripley grabbed Shirai on the top rope and slapped on a leg submission on her. Baszler also slapped the Kirifuda Clutch on LeRae, but LeRae broke free while Ray kicked Ripley to break her hold. LeRae with a moonsault off the ropes onto Baszler for a two count as Belair hit LeRae with a trash can. Belair with a press slam on LeRae from one ring onto Ripley in another ring. Ray hit a Gory Bomb on LeRae. Shirai went up top and hit a Shirsault moonsault for two because Ripley tackled Ray to break up the pin. Belair got back into it with her hair whip attack and then LeRae went after Belair with repeated kendo stick shots to the back. Shirai with a backbreaker on LeRae. Shirai went to the top of the cage, but LeRae climbed up after her. Ray had LeRae on her shoulders and LeRae hit an avalanche poison rana (reverse hurricanrana) off the top on Ray for a two count because Belair made the save. That was an incredible display of athleticism by LeRae. Shirai stood on top of the cage and hit a moonsault onto LeRae and Belair in the ring! Wow. That was incredible. Ranallo said "Mama F'N Mia" and the fans chanted "Mama Mia" as well. All six women were down.
The match continued with Ripley grabbing a steel chair and she hit Baszler in the back with two chairshots. The fans chanted "this is awesome" for them. Ray jumped off the top on Ripley, but Ripley hit Ray with a trash can. Baszler took advantage of that with a Kirifuda Clutch on Ripley. Baszler had the hold locked in, but Ripley used her handcuff to cuff herself to Baszler. Ripley hit her Riptide slam onto Baszler on two steel chair that were folded open and Ripley covered Baszler to win at 27:47. Ranallo was freaking out about it saying he couldn't believe that happened. The crowd popped big for the finish.
Winners: Team Ripley (Rhea Ripley and Candice LeRae)
Analysis: ****1/4 That was a wild match with some big moments in the ring and out of the ring as well because of the heel turn of Kai. It seemed like the match would be won by the heels since they had a 4 on 2 advantage, but instead, Ripley was put over huge by beating the NXT Women's Champion Baszler. They put together this match so well by using weapons to add to the violence of the match, they had plenty of big spots like the Tower of Doom and Shirai hitting the moonsault off the top rope. The ending was great with Ripley cuffing Baszler and then hitting her finisher through two chairs to end the match in an emphatic way. A WarGames match is supposed to feel like a big deal, be over the top in every way and be a little bit crazy. That's what this match was. I enjoyed it a lot.
Post match, Ripley was uncuffed from Baszler. They showed replays of the key spots in the match. Ripley and LeRae celebrated on the stage.
Against all odds. Next stop, #SurvivorSeries. @CandiceLeRae@RheaRipley_WWE#NXTTakeOver#WarGames#WWENXTpic.twitter.com/aOGvmFr88K

— WWE (@WWE) November 24, 2019
A commercial aired for NXT merchandise on WWEShop.
There was also a movie clip for Jumanji: The Next Level starring The Rock, Kevin Hart, Jack Black and others.
There were clips of Matt Riddle and Finn Balor warming up separately ahead of their match later in the show.
A video package aired to set up the triple threat match between Pete Dunne, Killian Dain and Damian Priest.
The Imperium stable was shown at ringside with the great WWE UK Champion Walter standing in the middle of his group.
Damian Priest entered first for the triple threat match. Killian Dain was next with a theme song and entrance video like when he was part of the Sanity group. Pete Dunne was last as the main babyface in the match, so he got the biggest reaction of the three men.
Pete Dunne vs. Damian Priest vs. Killian Dain
The winner of this match will challenge Adam Cole for the NXT Title at Survivor Series on Sunday night. They were wrestling in the ring that was further away from the entrance. The first fall wins the match that has no disqualification and no countouts.
Priest kicked Dunne to send him out of the ring and Priest hit a jumping back elbow on Dain. Dunne came back with a clothesline and Dain clotheslined Priest over the top to the floor. Dunne bent back the fingers of Dain and stepped on Dain's elbow. Priest came back with a forearm to the chest. Priest with a forearm that knocked Dain off the apron with a forearm. Priest went after Dunne, but Dunne broke free and Dunne hit a cross body block on Priest and a sitout slam on Dunne leading to two counts on both guys. The action spilled to the floor with Dain hitting a Samoan drop/fallaway slam attack. Back in the ring, Dain whipped Dunne into the turnbuckle. Dunne with a jumping kick on Dain, Dunne avoided a slam by Priest, kick to the back of Priest and Dunne hit a suplex followed by a kick to the head of Dain. Dunne went for an armbar on Priest, but Priest fought him off and Dunne/Priest hit a double team Powerbomb on Dunne to put him down. Dain and Priest focused on eachother as they exchanged strikes, then Dunne got back into it with clotheslines on both guys. All three guys exchanged punches. Priest with a forearm on Dunne, but Dunne hit a jumping forearm on Dain. There were more strikes from all three guys and it was hard to keep track of it. They did a spot where all three guys jumped in the air going for kicks an then they all were down in a heap on the mat. The fans chanted "NXT" for them. Priest took control with Broken Arrow slam on Dunne onto Dain. Priest with a side slam on Dunne for a two count while Dain rolled out to the floor. Priest gave Dunne the Razor's Edge onto the Spanish announce table, but it didn't break the table. Dain with a suicide dive onto Priest on the floor. Dain hit a running cannonball on Priest against a barricade, which knocked the barricade over. That was a crazy sequence of big spots. Dain rolled Priest back into the ring for a two count.
Dain worked over Priest in the ring with a senton splash. Priest stopped a splash attempt from Dain. Priest had Dain up in the air hit the Razor's Edge on Dain for two because Dunne went back into the ring to make the save. That was some impressive power by Priest. Dunne grabbed the hands of Priest and stomped away on his face. Dunne with a running forearm on Priest, but Priest came back with a leaping elbow and Priest hit a dive over the top onto Dain on the floor. Dunne went up top and hit a moonsault onto Priest and Dain to knock both guys. That connected with most of Dunne's body hitting the upper body of Priest. Dunne and Priest had a showdown in the ring, Dunne with a forearm to the face and then Priest hit a clothesline leading to a flip bump from Dunne. Priest went for a slam, but Dunne countered into a cross armbreaker. Priest got to the ropes, but there was no rope break and Dain made the save with a dropkick on Dunne. Dain had Priest on his shoulders and hit a sitout slam off the shoulders for a two count. Great nearfall there. Dain set up Dunne against the turnbuckle and Dain whipped Priest into Dunne. Dain with a cannonball splash against both guys when they were against the turnbuckles. Dain with a Vader Bomb on Priest. Dunne with a moonsault on Dain and a Bitter End slam by Dunne on Dain got a two count because Priest broke it up with a kick to the head. Dune went to the middle ropes, Priest with a Cyclone Kick and a hurricanrana that sent Dunne into Dain. Priest with two spinning kicks on both guys. Priest hit The Reckoning neckbreaker on Dunne leading to a pin, but Dain fell back first on top of both guys to break up the pin. That was well done. Dain with a shoulder tackle to the side of the knee of Dunne and Dain dropkicked Priest off the apron to the floor. Dain with a slow climb to the top rope, Dunne kicked him in the head and he was favoring his left knee injury. Priest went up top where he grabbed both guys, but Dunne snapped the fingers of Priest. Dunne gave Dain a superplex. Dunne with the Bitter End on Priest, but Dain broke up the pin with a senton splash. Dain put Dunne on his back and dropped him back with a slam onto Priest. Dunne pushed Dain away and then Dunne pinned Priest for the pinfall win at 19:52.
Winner by pinfall: Pete Dunne
That means Pete Dunne will challenge Adam Cole for the NXT Championship at Survivor Series on Sunday. That was my prediction with Cole keeping his title.
w i n n e r@PeteDunneYxB will challenge @AdamColePro for the #NXTTitle tomorrow night at #SurvivorSeries! #NXTTakeOverpic.twitter.com/9pwgfu7Lch

— WWE (@WWE) November 24, 2019
Analysis: ***1/2 That was a fun match with a lot of nearfalls for each guy and I think the right man won since Dunne makes sense as a babyface opponent for Cole. I liked the finish a lot with Dunne winning after an offensive move from Dain. It was very creative to end the match hat way. This was one of the better matches I have seen from Priest, who was impressive as a big guy that had great moves, but he also showed his athleticism as well. Dain is a very good big guy that can do it all. Dunne is the best of the three and is one of my favorite guys to watch in all of WWE. Good showing from all three guys.
A commercial aired for Grubhub.
There was a video for the next NXT Takeover is on Sunday, February 16 in Portland, Oregon.
Analysis: They aren't doing Takeover on Royal Rumble weekend anymore so it's NXT only on that February 16 date, which is a Sunday. I think it's a great idea to have it on a Sunday. There is also a takeover on WrestleMania weekend in April, so that will be less than two months after the Portland Takeover match.
A video package aired for Finn Balor's match against Matt Riddle with Balor returning to NXT after three years away. Balor's return saw him turn heel by attacking Johnny Gargano. Balor also attacked Matt Riddle, but then Riddle went after Balor. That set up this match.
Analysis: This was originally going to be Balor vs. Gargano, but with Gargano dealing with an injury, Riddle is in Gargano's place. Riddle was originally in the WarGames match, but then was moved to this match. I assume they might do Balor vs. Gargano at the next Takeover.
Matt Riddle made his entrance as the fans chanted "bro" for the Original Bro, who was wearing his flip flops on the way to the ring. Riddle hugged his wife and kids at ringside. Riddle kicked the flip flops into the crowd. They were wrestling in the ring closer to the entrance area.
Finn Balor was up next without the Demon gear in case you were wondering. It was noted by Ranallo that Balor was 8-1 in Takeover matches with his only loss coming in June 2016 when he lost the NXT Title to Samoa Joe. Balor was then moved to Raw soon after.
Matt Riddle vs. Finn Balor
Riddle used to some holds to ground Balor early on and Balor ducked a kick attempt from Riddle. Balor with an aggressive headlock, but Riddle got out of it with two gutwrench suplexes and a forearm strike to the face. Balor sent Riddle into the ropes followed by Balor hitting a low dropkick for two. Balor worked over Riddle with chops and kicks followed by a hesitation corner dropkick for two. Balor sent Riddle out of the ring, which led to Balor hitting a dropkick to knock Riddle down on the floor. Balor continued the offense in the ring. Riddle came back with an overhead suplex, kick to the chest and senton splash got a two count. Riddle with a running forearm on Balor, then Balor with a double kick to the head and a forearm to the head by Finn. Riddle with a kick to the head, then when Balor tried an overhead kick, Riddle caught the foot and slapped on an Ankle Lock submission. Balor reached the bottom rope to break the hold. Riddle worked over the thighs of Balor with kicks and then Balor was unable to run due to selling the leg injury. Balor came back with an impressive dropkick while continuing to sell the leg injury. Riddle landed on his feet, a V-Trigger knee to the face and a bridging German Suplex got a two count. Riddle with a ripcord knee to the face, Balor landed on his feet and Balor with a double stomp knee to the ribs. Balor with the Slingblade neckbreaker. Balor charged, but Balor came back with a Spear. Some fans booed Riddle because they wanted Balor to win. Riddle hit the Jackhammer (or the Brohammer) for the two count. That is Goldberg's finishing move while Spear was the setup move, so that is what Riddle does to taunt Goldberg, who he doesn't like. Balor with an elbow drop to the chest and the suplex into a slam by Balor got a two count. Balor stomped on Riddle, then tried a slam, but then Riddle hit the Bro to Sleep (knee to the face) for a two count. Riddle went up top, he dove, but Balor got the knees up to block. Balor with a dropkick that sent Riddle into the turnbuckle. Balor went for the Coup de Grace, but Riddle moved and Riddle slapped on the Bromission submission and Balor managed to get out of it. Riddle with a kick to the face once Balor broke free. Balor hoisted Riddle up and hit the 1916 DDT that dropped Riddle on his head (in a safe way) for the pinfall win after at 14:25.
Winner by pinfall: Finn Balor
Analysis: ***1/2 That was a good battle with Balor and Riddle exchanging blows from the start of the match. There wasn't a long stretch in the match where somebody dominated the action. It was big move after big move for each guy. It wasn't an epic match like I was hoping, but it was still very good. Balor winning this match was the most obvious result on the show because I figured he was going to win in his NXT return match. It didn't make sense for him to lose. Plus, Balor winning gives him momentum going into his rivalry with Gargano.
Balor celebrated the win while the announcers put him over for a successful return to the NXT ring.
The Prince is BACK and VICTORIOUS.@FinnBalor defeats @SuperKingofBros in his #WWENXT in-ring return! #NXTTakeOverpic.twitter.com/t7DRJwsJHI

— WWE (@WWE) November 24, 2019
A commercial aired for Survivor Series on Sunday while focusing on the Lynch vs. Baszler vs. Bayley triple threat match.
There was also a commercial for WWE Masters of the Universe action figures. I am too old for this.
They showed rapper Denzel Curry in the crowd behind the announcers. I don't know him. He provided one of the theme songs for the show.
The announcers talked about the injuries to Mia Yim and Tegan Nox from earlier in the night. It was also announced that Rhea Ripley and Triple H will announce the women's NXT team at Survivor Series during Triple H's post-Takeover chat on Facebook.
The WarGames double cage was lowered for the second time in the show. A video package aired for the men's WarGames match featuring The Undisputed Era against Tommaso Ciampa, Dominik Dijakovic, Keith Lee and a mystery partner.
The introductions took place for the main event with the ring announcer telling us that the war games can begin.
The Undisputed Era foursome made their entrance. Just like with the women's match, there were cages on the stage where the wrestlers will be placed during the match. They are NXT Champion Adam Cole, NXT North American Champion Roderick Strong and NXT Tag Team Champions Kyle O'Reilly and Bobby Fish. The fans chanted "Adam Cole BAY BAY" and "Boom" right on cue with the theme song. It's one of my favorite songs in WWE.
Keith Lee was the first man up for the babyface team. Lee's one-time rival Dominik Dijakovic was up next for the team. Tommaso Ciampa got a nice pop from the crowd and he had on some face paint while looking like he was ready to go. Ciampa had a crutch with him. Ciampa walked down to the ring to start the match and he brought the crutch into the cage with him.
The Undisputed Era talked about who should start the match against Ciampa, so Strong started for the team. The match began with the fourth man on Team Ciampa still as an unknown competitor. The fans chanted "Daddy's Home" for Ciampa as the match began.
WarGames Match – The Undisputed Era (Adam Cole, Bobby Fish, Kyle O'Reilly, and Roderick Strong) vs. Team Ciampa (Tommaso Ciampa, Keith Lee, Dominik Dijakovic and TBA
Ciampa offered the crutch to Strong, who tossed it out of the cage. Ciampa was in control with three clotheslines, then he missed a kick and Strong capitalized with a backbreaker. Ciampa came back with a suplex that sent Strong ribs first on the top rope and then a kick to the face. Ciampa then hit ten punches to the face, I think he said "f**k you" because it was muted on this replay of the show that I was watching. Ciampa hit a running kick to the face. Strong came back with punches, but Ciampa hit a running knee into Strong's face by the turnbuckle. They battled in between the two rings leading to Ciampa hitting a clothesline that sent Strong over the top rope and into the ring. Strong came back with a double knees gutbuster to the ribs. The clock ran down to put an end to the opening five-minute period.
Kyle O'Reilly was the second man to enter for the heel team. O'Reilly worked over Ciampa with punches, knees and kicks including a leg sweep to trip up Ciampa. Strong and O'Reilly took turns stomping on Ciampa to keep him down. Ciampa tried to fight back, but Strong connected with seven forearm shots to the face while O'Reilly held Ciampa and then O'Reilly hit a knee drop off the turnbuckle on Ciampa. The fans had dueling "Undisputed / Daddy's Home" chants as the clock went down to zero for the next entrant.
Dominik Dijakovic was the next man in for Ciampa's team. Dijakovic with a boot to the face of Strong and a boot to the face of O'Reilly. Dijakovic with a superkick and a clothesline on O'Reilly, who did a flip bump to sell it. Dijakovic kicked Strong down again. Dijakovic with a suplex into a slam where he launched O'Reilly onto Strong. Dijakovic whipped Strong into the cage three times. O'Reilly tried a tight headlock, but Dijakovic tossed O'Reilly back first into the steel cage. Dijakovic worked over O'Reilly with punches while Ciampa knocked Strong down.
The third man for Undisputed Era was Bobby Fish, who ran into the ring with an elbow smash on Ciampa against the cage. There was a high/low Total Elimination double team kick by Fish an O'Reilly on Dijakovic. There were double team moves on Ciampa as well including a suplex into a kick combo. Strong took down Dijakovic with a rising knee against the cage. There was more aggressiveness by UE as they all connected with strikes on Ciampa to keep him down. The clock counted down for the next entrant.
Keith Lee was the third entrant for Team Ciampa as the big man ran down to the ring to clean house on all three Undisputed Era guys. Lee did a leapfrog over both guys followed by a double cross body block and the fans cheered him big time for that athleticism. Lee with a slingshot attack over the ropes to take out Fish and Strong. The fans were chanting "oh bask in the glory" for Lee since "bask in the glory" is one of his sayings. Undisputed Era kicked Lee in the back of the leg to knock Lee down and Strong hit a running knee strike. Ciampa tried to fight back, but the UE guys kept him down. Dijakovic with a body slam on O'Reilly into the ring on the far side. Fish jumped on Lee's back with a sleeper to wear him down.
Adam Cole as the final man for the Undisputed Era and he's the team captain. Cole stopped before he got in the ring. Cole grabbed a table from under the ring and handed it to his UE buddies. Cole set up a table against the barricade. Cole put two more tables into the ring as fans chanted "thank you Adam" because they wanted tables. Cole put two more tables into the ring, so there were five in the rings and one against the barricade. When Cole went to the door, Ciampa kicked him and Ciampa shoved Cole back first into the table against the barricade. Rough landing there. Ciampa brought Cole inside the cage. It was a 4 on 3 showdown in the far ring followed by some brawling. Strong with a back body drop on Dijakovic. Fish hit a low blow on Lee to stop him from doing a big slam. The clock ticked down for the mystery man.
The final man in the match was…Kevin Owens! Huge pop for Owens, who walked into the arena with a "KO" t-shirt. That was one of the loudest pops of KO's career. Owens walked down to the ring looking ready to go.
Analysis: That was cool. I thought this was a possibility as a surprise. What isn't known is if this means Owens is only NXT now and if he is off the Raw team at Survivor Series. This past week on Raw, Triple H tried to convince Owens to join NXT, so here he is. That's some story continuity at least.
Owens was on fire with punches on the UE guys, plus a Popup Powerbomb on Fish. Owens with a cradle suplex into a backbreaker. Owens with a sleeper suplex on Strong across the ring. Owens gave Fish a Powerbomb onto the back of O'Reilly. Owens had a long staredown with Cole, who is one of his best friends as fans chanted "welcome back" at Owens. Owens told Cole to "suck it" and he hit a Stone Cold Stunner on Cole for a two count. Lee hit a forearm on Strong. Lee and Dijakovic launched Strong into the UE guys that were in the other ring. Owens rattled the cage as the fans cheered him. Ciampa hit a draping DDT on O'Reilly. There were tables set up by Lee, Ciampa and Dijakovic. Cole worked over Owens with punches while other wrestlers paired of as well. Ciampa was sent into the cage by Cole. Lee went up top and hit a cross body block on four wrestlers that were nice enough to stand there and break his fall. O'Reilly jumped off with a knee drop on Lee's left leg and O'Reilly applied a leg submission. Dijakovic hit a springboard moonsault on O'Reilly to break it. Fish hit a moonsault off the top on Dijakovic. Ciampa with a slam on Fish, then Owens hit a Senton Bomb and Cole made the save leading to superkicks.
Lee set up Cole on the top rope, but Strong hit Lee in the back with punches. Strong hit an Olympic Slam off the top rope on Lee. Double team strikes by O'Reilly and Strong on Lee got a two count. There was another high/low combo on Dijakovic. Owens saved his partner by whipping Strong and O'Reilly into the cage. Owens teased a piledriver on the steel between the two rings, Cole got out of it, then Cole kicked Owens and Cole hit a Panama Sunrise, which his a flip into a piledriver. The piledriver is banned in WWE apparently, but Cole does it any time he does that move. The fans chanted "holy shit" with Owens selling it like he was hurt by it. Strong and Fish set up two tables in the ring. Ciampa fought back, he whipped Fish and Strong into the steel cage while Ciampa hit the double knees to the back of O'Reilly. Ciampa hit several running knees in a row and then Cole hit a superkick. Ciampa sent Cole into the cage and hit three running knee attacks. Ciampa and Cole battled by the turnbuckle where there were two tables. Ciampa sent Cole's head into the cage and then Cole sent Ciampa into the cage a few times. Cole went to the top of the cage. Dijakovic grabbed Strong and gave him a Chokeslam through a table. O'Reilly went for a dragon sleeper, but Dijakovic powered out and he put O'Reilly on a table. Owens went up top and drove O'Reilly through a table with a Frog Splash. Lee gave Fish a Powerbomb off the turnbuckle and through a table.
The focus was back on Tommaso Ciampa and Adam Cole as they were brawling on top of the cage. Ciampa had Cole on his back as Ciampa stood on top of the cage. Ciampa fell backwards while holding Cole in an Air Raid Crash and they went crashing through the two tables. Ranallo: "OH JESUS NO!" Something like that. That was an insane bump. Ciampa laid on top of Cole and the referee countered the pinfall win for Ciampa's team at the 38:27 mark.
Winners by pinfall: Team Ciampa – Tommaso Ciampa, Keith Lee, Dominik Dijakovic and Kevin Owens
Analysis: ****1/2 Awesome match. One of the best WWE matches this year. That doesn't surprise me that much because I had high expectations for it considering the names involved and the surprise factor with Owens as the fourth man meant for an even hotter crowd. The fans exploded when Owens showed up and the action picked up from there with a very exciting final ten minutes. I'm happy that hard-working guys like Lee and Dijakovic got to be in this match and showed how good they are. They set up the finish really well with the three faces taking out the UE guys, which left Ciampa alone with Cole how it should be. That ending looked crazy to me, but they did it about as safely as you possibly can, so Cole and Ciampa should be praised for doing it the right way. The win by Ciampa sets him up as the obvious next number one contender for Cole's NXT Title, so that's why it was booked that way. Why isn't five stars? I thought they could have gone for pinfalls or submissions a bit more than they did. The last part of the match with everybody going through tables was a cool sequence, but I just think they could have done a bit more near finishes before that. It's hard to get five stars. Getting 4.5* is pretty damn good.
THIS IS WAR. #NXTTakeOver#WarGames@AdamColePro@NXTCiampapic.twitter.com/huX7GjfgET

— WWE NXT (@WWENXT) November 24, 2019
After the match, they showed fan reactions including Britt Baker, who wrestles for AEW. Ranallo mentioned she is Adam Cole's girlfriend, which is true.
Analysis: It was shocking to see that, but Triple H said in a conference call after the show that it was a mistake by the director, who was just looking for reaction shots. Baker lives with Cole, likely flew to the show because WWE paid for it and to me, it's not a big deal. It's not like they took a shot at AEW either. It was just a shot of Baker being concerned for her boyfriend, which is a natural feeling. Do I believe Triple H's statement? I'm not sure, but that's what he said.
The focus was back on the wrestlers in the ring laying on the mat and selling the brutality that existed in that match. The babyface team members Owens, Lee and Ciampa were getting back up as the broadcast showed replays of the big spots, which were mainly the table bumps. Lee went over to Ciampa to help him to his feet. There was another replay of Ciampa's huge move off the top of the steel cage. The announcers wondered how Cole can compete at Survivor Series after that.
The foursome of Ciampa, Owens, Lee and Dijakovic stood tall in the ring. Owens hugged Ciampa and Owens left the ring to show respect to them. The camera went back to Ciampa, Lee and Dijakovic as the show ended there.
Analysis: Good selling by everybody involved. I'm sure most of them are going to have some bruises in the morning too.
This edition of WWE NXT Takeover had a runtime of 2:30:06 on WWE Network. I think 2 hours, 30 minutes is a perfect length for these shows.
We survived #WarGames. We can survive #SurvivorSeries. #WeAreNXT#WWENXT#NXTTakeOverpic.twitter.com/oub8Ve4fJh

— WWE NXT (@WWENXT) November 24, 2019
Final Thoughts
It gets an 8.5 out of 10.
It was a typically outstanding Takeover show with just four matches. That may seem like too few, but they all got a lot of the time and the show was exciting the entire season. I thought both WarGames matches delivered with the men's match having a very memorable finish along with Kevin Owens doing well as a smiling babyface that the fans loved. The other WarGames match was huge for the faces with Rhea Ripley beating Shayna Baszler even though they had to deal with the Dakota Kai heel turn. That was one of my favorite parts of the show because it was booked perfectly from start to finish.
The results of the WarGames matches didn't surprise me that much because both heel champions (Baszler and Cole) were beaten by obvious next challengers in Ripley and Ciampa. It makes the future more clear for everybody involved.
The two non-WarGames matches on the show were pretty good although I wouldn't call them elite matches.
This was a fantastic year for NXT Takeover events. They never have a bad show and if you're on the card, you know you will get a chance to shine. NXT is a fun place to be right now, that's for sure.
Here are my rankings of NXT Takeover events this year on the 1-10 scale:
NXT Takeover XXV (Bridgeport) – 9
NXT Takeover WarGames (Chicago) – 8.5
NXT Takeover Phoenix – 8.5
My highest rated WWE main roster PPV this year is WrestleMania at 7.5, so it's another year with all the Takeovers ahead of the Raw and Smackdown PPVs.
===
Thanks for reading. My contact info is below.
John Canton
Email mrjohncanton@gmail.com
Twitter @johnreport