The John Report: WWE NXT Review 07/08/15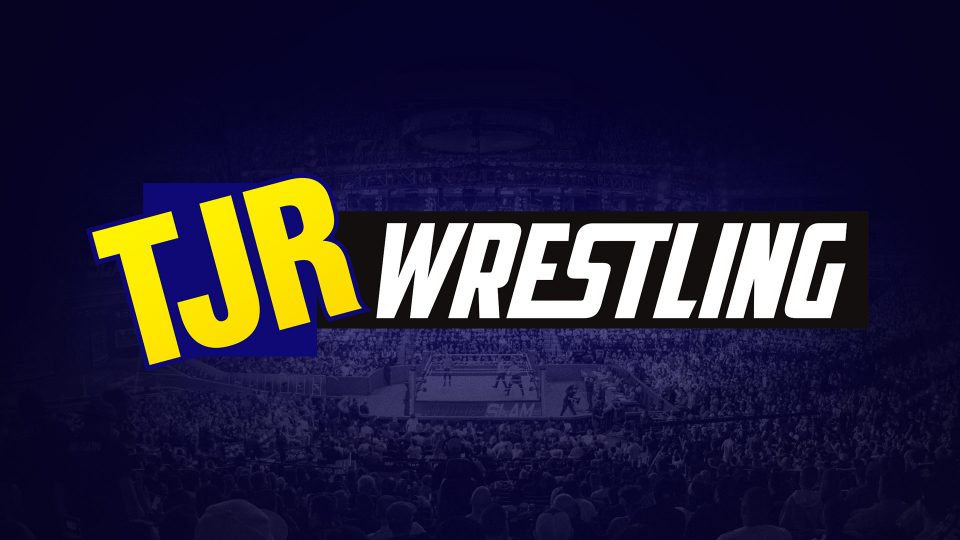 It's time for another edition of WWE NXT. Before we begin, thanks to Kurt for filling in for me last week and to Brandon for the review of the WWE live event from Japan. I took some time off last week, so I appreciate them stepping up for me.
This week's show begins with a video recap of Brock Lesnar's win at the "Beast of the East" event.
They said they're going to show the NXT Title match between Balor and Owens during this show. There's a tag team match with Enzo & Cass against The Vaudevillains to determine the #1 contenders for the tag team titles.
The team of Emma and Dana Brooke entered first for a tag match. Sasha Banks entered for her team, which led to Brooke doing a promo. Brooke said that it looks like Banks couldn't find a partner. Banks admitted she couldn't find a partner and called Brooke "little Miss Piggy." She said she'd take both of them on. Charlotte made her entrance as Sasha's partner. Charlotte said she'll be her partner, but she owes her one.
Emma & Dana Brooke vs. Sasha Banks & Charlotte
Banks is in a face role because she's so good that the crowd keeps cheering her. They were allies as heels, then feuded and now they're together as faces. There was a double kick by Charlotte and Banks on Brooke. Emma bailed to the floor to avoid a Charlotte attack. Tag to Brooke, who kicked Charlotte in the head. There were quick tags by the heels to keep Charlotte in their corner. Emma nailed Charlotte with a stiff punch to knock her down. Brooke put Charlotte on her shoulders, then slammed her down and applied a submission on the mat. Charlotte broke free to bring in Banks. Banks took down Brooke in the ring and knocked Emma off the apron. Running knee attack by Banks two times on Brooke in the corner. Emma was late to break up the pin. Banks applied the Banks Statement on Brooke while Charlotte applied the Figure Eight on Emma at the same time. Both heels tapped out. The match went five minutes.
Winners by submission: Sasha Banks & Charlotte
Analysis: *3/4 That was a fun tag match and a nice reunion of Banks with Charlotte. Both of them have come a long way from when they were heels teaming up together. They have evolved a lot from those days. The chemistry is still there. Brooke is still green and it shows in the little stuff that she does, but the other three are good enough to cover up for her.
Post match, Charlotte said she wanted a Women's Title shot next week. Banks said it's on, so we'll get that match next week. Love their matches.
Owens/Balor match from Japan coming up.
There was a video of Bayley this past weekend talking about how Emma broke her hand. She said she can't do what she loves because of Emma. She spoke about how her number one goal is to be NXT Champion. Bayley threatened Emma by saying she'll be doing more than just a hug.
Analysis: The broken hand is legit, but saying Emma broke it was just a storyline. It happened during training. I'm not sure when she's coming back.
NXT Championship: Kevin Owens vs. Finn Balor
This is the match from this past Saturday from the "Beast in the East" special. I'm not going to write a full review of it because I assume most of you have already seen it.
I thought it was awesome. I'd rate it at **** out of five. The outcome didn't really surprise me because Owens is going to be a regular on the main roster, so they had to get the NXT Title on him. Since WWE did such an amazing job of putting over Balor in video packages, it made sense to put the title on him in this match.
Winner and New NXT Champion: Finn Balor
They showed Owens backstage after the match. When he was asked for his thoughts, he just shoved the camera without comment. That was it.
Chad Gable was interviewed by Devin Taylor to talk about his proposed team with Jason Jordan. He spoke about how he's ready to be Jordan's partner. That's when Jordan showed up to say that Gable is in and that next week they'll tag. Gable had a towel on his arm that said "GABLE" on it. He said he knew he'd come around.
Analysis: They built it up so much over a few months that it was obvious it would get to this point. I'm interested in seeing what Gable can do.
Solomon Crowe did a promo by the production area. He said he'll be back meaner, nastier and better than before. He claimed he'd show us why he's the resident little monster.
Marcus Louis walked out making creepy faces and without any theme music.
Solomon Crowe vs. Marcus Louis
They each have a unique look with Crowe as the face while Louis is a creepy heel. Crowe went for a springboard attack, but Louis hit the top rope to knock him down. Louis hit some knee drives to the ribs and then a hard slap to the face. Louis applied a modified abdominal stretch while also grabbing the ribs of Crowe. Louis yelled at him a bit as Crowe made his comeback with some forearm attacks followed by a neckbreaker. Crowe hit a running kick in the corner followed by a low dropkick. Crowe applied the Crowe Bar submission (it's the Stretch Muffler) for the win after four minutes.
Winner by submission: Solomon Crowe
Analysis: *1/2 A decent match to put over Crowe. There was a lot of excitement about him when he first started in WWE, but he didn't do much. Hopefully he can get on the right track although he's one of the shortest guys on the roster. I'm not sure how far he can go as a singles wrestler. I don't think that gimmick for Louis has much long term value. It's pretty limited, but at least he stands out from the pack as a creepy looking guy.
The Vaudevillains talked about how they made their return after a being out for a while. They said they'd do what men do as they become number one contenders to the tag team titles.
There was a clip of Finn Balor backstage after the NXT Title win where he was congratulated by his friends Neville and Cesaro. John Cena congratulated him too. He told him to hold onto it and if he wants to come after this (the US Title), Cena will be ready for him.
Analysis: Cool moment. That was posted online after the show and a nice way to have Cena put over Balor just by congratulating him.
Balor was shown talking after his match. He said it couldn't be any better than winning the NXT Title in Tokyo, Japan. He said a dream just came true for him.
Next week on NXT there's a Sami Zayn medical update. He's not going to be back until the end of this year or early this year because of his shoulder surgery that requires at least six months out of action.
The Vaudevillains made their unique entrance. I enjoy their work as a team that's different than everybody else out there. I'm still getting used to them as faces because I enjoyed their heel work so much. Also, the sight of the Japanese fan dressed as Gotch on Saturday was pretty hilarious.
As usual, the introduction of Enzo Amore and Colin Cassady with Carmella was very entertaining. They were wearing "How You Doin?" shirts. Cassady didn't do the "SAWFT" routine, which is pretty rare.
#1 Contender's For Tag Team Titles: The Vaudevillains (Simon Gotch & Aiden English) vs. Enzo Amore & Colin Cassady (w/Carmella)
I like that they have two face teams because there are heel champions in Blake & Murphy, so the winner of this isn't obvious. Amore sent Gotch out of the ring and Cassady sent English out, so then Cass did the S-A-W-F-T. There it is.
(Commercial)
Cassady nailed a side slam on English. I remember they wrestled a lot before they were put in tag teams. Cassady slammed Amore on English. When Amore ran for an attack against the turnbuckle, English nailed him with two boots to the face. Gotch kept Amore grounded in the Vaudevillains, which is the scenario that happens in every Amore/Cassady match where the opponents isolate Amore. More quick tags for the Vaudevillains to keep Amore in their corner. Gotch dropped an elbow on Amore to keep him from tagging in Cassady. Hot tag to Cass, who sent Gotch out of the ring with a clothesline and then a slam on English. Gotch distracted Cass, so English got a rollup on him for two. Cass nailed a spinning slam on Gotch. Amore went up top for a splash, but Gotch grabbed the leg of Cass. Amore went for a cross body block, English caught him, rolled through and covered for the pinfall after 9 minutes.
Winners by pinfall: The Vaudevillains
Analysis: **1/2 It was a solid match with a good finish. That cross body counter has been done in wrestling history a lot, but rarely in today's WWE, so it felt pretty fresh to me. I was actually surprised by that result because I figured Enzo & Cass would get the win so that they can win the tag titles. Apparently that's not the plan. I don't mind the win by the Vaudevillains because they've been teaming together for a while and I think they deserve a tag title run at some point.
The Vaudevillains celebrated their win on the ramp. Replays were shown of the finish with English doing the slick reversal to get the win. The Vaudevillains did some manly poses to end the show.
Analysis: It was never said when they get the tag title shot. It could be at the August 22 Takeover event in Brooklyn, but I think it makes more sense for the New Yorker duo of Enzo & Cass to win the gold there because the crowd will be so loud for them.
Three Stars of the Night
1. The Vaudevillains
2. Enzo Amore & Colin Cassady
3. Sasha Banks & Charlotte
All tag teams. I guess it's six stars this week. It wouldn't feel right if I put Owens and Balor here because that match was on another show.
Final Thoughts
This was a pretty weak episode of NXT considering what we usually get. I thought the main event was good in terms of providing us with a fresh match.
The divas tag was solid in terms of getting over the Banks/Charlotte team working together for the first time in a long time.
The Owens/Balor match was terrific as mentioned, but most people watching this show probably saw it since that show as well as this show are only on WWE Network.
I'm looking forward to Banks vs. Charlotte next week.
Thanks for reading.
John Canton –mrjohncanton@gmail.com
Twitter@johnreport