The John Report: WWE NXT Review 06/24/15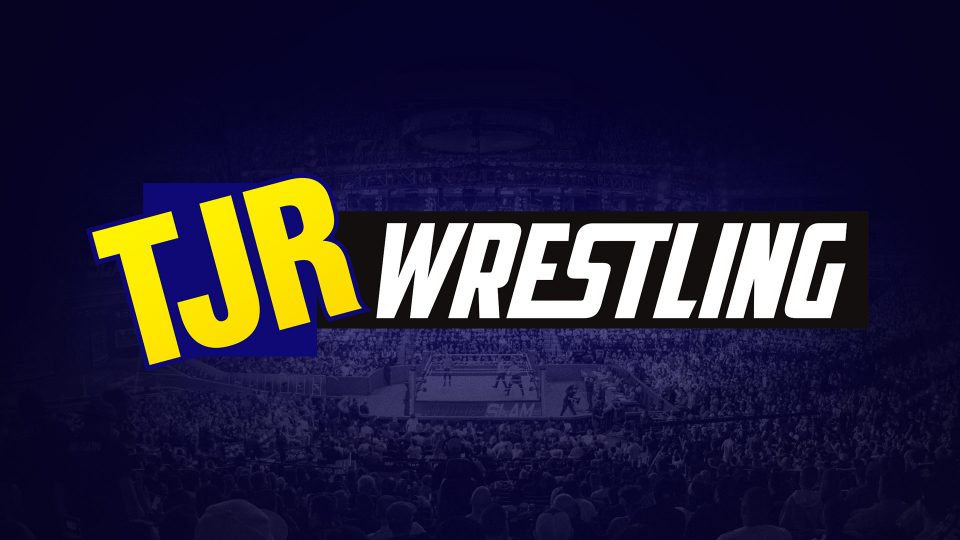 The show started with Triple H talking on the stage with the NXT roster behind him as they honor the late, great "American Dream" Dusty Rhodes. It was the same opening to last week's show. It just shows how much Dusty meant to them if they ran the same opening this week.
Hideo Itami made his return with his left arm in a sling. He had shoulder surgery about one month ago. They showed the clip of him injured in the parking lot with Kevin Owens walking by, saying "that's a shame" while people checked on him in the parking lot.
Itami was interviewed by Greg Hamilton and the fans cheered for Itami. It was mentioned that it will be 3 or 4 months before he can compete again with Itami saying he can't wait to be back. Itami said that NXT is very popular in Japan, so they're excited for the NXT Title match in Japan on July 4. Itami says it doesn't matter who wins because he'll challenge the winner for the NXT Title.
Kevin Owens, the NXT Champion, showed up on the stage for a promo. He said he's happy because Hideo will get to see his kids and wife, but it's too bad he won't be competing. Owens said that the only reason he's coming to Japan is to witness him (Owens) end Finn Balor for good. When fans chanted "Finn" Owens laughed saying as if that's going to do anything. As Owens continued, he messed up saying delusional by saying "delusionable" and Owens said he stumbled so bad he sounded like Hideo trying to speak English. Owens said there is no way he's leaving Tokyo without the NXT Title.
Owens said that he had nothing to do with Itami's injury because if he was the one that did it, Itami wouldn't be standing there right now. Owens wanted an apology because a few weeks ago Itami called him a bad person.
Itami said that Owens is a great champion, but he's a terrible human being. Owens said if he's going to get blamed for Itami's injury he might as well do something to deserve it. He said he'll take care of Itami's good arm.
Finn Balor ran out for the save before Owens could get to Itami in the ring. Owens tried to run away, but Balor nailed him with a diving attack. Balor was going to attack off the stage and then Rhyno showed up to attack him on the stage with a punch to the chest. Rhyno kicked Balor in the ribs to knock him down as the refs came out to break it up.
Analysis: That was a good opening segment that covered a lot of things with Itami challenging the NXT Champion, then Owens wanting to hurt Itami, then Balor stopping Owens and Rhyno doing the cheep heel attack because he still wants to get his hands on Balor. It covered a lot in a short period of time, which is what they do in NXT where they don't have a three hour block to do a long promo. No rambling promos like we might see on Raw and there was even the unintentionally funny bit when Owens messed up the line too.
(Commercial for Battleground's main event with Seth Rollins defending the WWE Title against Brock Lesnar.)
Main event this week is Balor vs. Rhyno. The announce team of Rich Brennan, Corey Graves and Byron Saxton were on camera welcoming us to the show.
The always entertaining team of Enzo Amore and Colin Cassady did their always entertaining intro to a big reaction from the crowd that loves them so much. Cassady's promo was a bit weird, but they got to the SAWFT part that the people love.
Enzo Amore & Colin Cassady w/Carmella vs. Jason Jordan & Sylvester Lefort
The story is that Jordan keeps trying to find a partner, so he's got the little used Lefort with him this week. Good tag team work from Amore and Cass early on. Jordan was able to capitalize by slamming Amore to the mat a couple of times. The announcers said their line about Jordan being one of the best athletes in NXT that they say all the time with him. Double shoulderblock by the heels and Lefort applied an arm lock. Jordan tagged in, Amore sent Lefort out of the ring and then there was a ROLLUP OF DEATH~! by Amore on Jordan that ended up leading to the pinfall win after three minutes.
Winners by pinfall: Enzo Amore & Colin Cassady
Post match, Jordan and Lefort argued about the loss to end that partnership.
Analysis: * It was a typical Amore/Cass match except no hot tag this time. It furthers the story about Jordan needing a partner although when he's the one that gets pinned it makes him look like too much of a loser. It would have been better if Lefort got pinned so that Jordan could blame him for it.
There were highlights shown of Samoa Joe's brawling with Kevin Owens last week. A clip was shown of Joe after the brawl with Joe yelling "let them fight" repeatedly. He didn't get the fight he wanted because Owens is still walking and didn't get the beating of a lifetime that Joe intended for him. Joe said "let me fight" repeatedly to end it.
Analysis: Good intensity by Joe, which is his best strength when it comes to his promos.
Dana Brooke in action next.
(Commercial for Tapout brand re-launching in 2016.)
Dana Brooke w/Emma vs. Cassie
They started off with armbars and Cassie got a rollup for two. Headscissors by Cassie took Brooke down, but then Brooke came back by snapping Cassie's head on the top rope. Brooke pounded on her with forearm shots and a bodyslam for tow. Fans were chanting "Da-na sucks" to the tune of "New Day sucks" because they are a creative group of people. Brooke did this arm/leg stretch kind of move. Cassie started a comeback with some clotheslines as well as a back kick in the corner. Brooke slowed her down with a forearm shot. Brooke hit her sitout slam off the shoulders for the win. It went three minutes.
Winner by pinfall: Dana Brooke
Analysis: 1/2* Brooke remains very green, but she's getting better at doing the basics and really not trying to do much more than that. It was just a way to put over Brooke in a really basic match. Cassie's a pretty good worker who will likely keep being used as enhancement talent since she's new. When the time comes she'll probably be ready be a star diva.
Charlotte was interviewed by Devin Taylor backstage. It was a short promo where she said she's capitalized on her opportunities. She got a bit fired up talking about Brooke, but stopped herself before going too far.
The second part of Finn Balor's journey was shown after last week's awesome video about him. Sami Zayn was shown going to his house and Balor told him he was building Lego. Balor said that he loves Lego and that he's an introvert. He said that Lego helps him unwind after a long day. He told Zayn a story about how when he was younger he'd put on the tape of SummerSlam 1995 and then play with his Legos while he watched. Jason Albert said the first time he saw Balor (he called him his real name Fergal Devitt) was in 2006 in Japan. Balor said they got along great from the beginning. Balor said that he was very fortunate that he was there for him and is so grateful for what he did for his career. Albert talked about when you first go to Japan at the New Japan dojo you do your chores, scrub the mats, scrub the floors and the wrestling is tough too. Balor mentioned that his initial three months led to six months and then eight years. Becky Lynch said she knew he'd be a star in Japan. Albert said everybody loved him in Japan from men, women and little kids. Balor said that Prince Devitt was obsessed with mastering the art of pro wrestling in Japan. When Albert told him that WWE would have interest, Balor wasn't that sure right away. Lynch said that Balor signing with NXT was a huge deal and he had to do it because he did all that he could in Japan, so WWE was the next step. Balor said that without the fans there's no way Prince Devitt would have lasted eight years. Albert said what drove him the most was the opportunity to be on the bigger stage. Balor said he's now a 33 year old man ready for the next journey. There's a third part look at Balor next week.
Analysis: That was really well done just like the first part. A lot of the stuff mentioned are things I knew from following his career, watching a lot and reading a lot, but to hear some of that insight from Albert was pretty cool. It must have been really tough to move to Japan and get acquainted with things over there. Albert helping him out clearly made a huge impact in Balor's career, so I'm glad they're together in WWE now.
A reminder that the Owens vs. Balor NXT Title match will be on the July 4 special that takes place in Tokyo at 5:30amET.
It was mentioned that NXT GM William Regal wants Bull Dempsey to be in better shape. They showed some pics of Bull Dempsey taken by others that show Dempsey either eating or looking tired.
Analysis: The gimmick is definitely silly, but it will be a way to bring back Bull as a more serious competitor that could receive a decent push one day.
The Hype Bros duo of Zack Ryder and Mojo Rawley got a nice reaction for their entrance.
Zack Ryder & Mojo Rawley vs. Sawyer Fulton & Angelo Dawkins
Rawley took down Dawkins with some shoulder tackles. Ryder tagged in and nailed Fulton with a dropkick. Tag team move led to Rawley hitting a clothesline on Fulton followed by a body slam. Rawley did his Hammer Dance leading to a forearm smash. Fulton tripped up Rawley on the ropes after a distraction from Dawkins. Fulton and Dawkins did the Benjamin/Haas move with Dawkins jumping over Fulton to splash Rawley against the ropes. Rawley broke free with a back body drop to bring in Ryder with the hot tag. Ryder nailed a back elbow and a missile dropkick off the middle rope. Forearm smash in the corner by Ryder, then the Broski Boot in the corner and that was good for two as Fulton broke up the pin. Rawley knocked Fulton out of the ring. Tag to Rawley, who picked up Dawkins and Ryder hit a Rough Ryder off the ropes for the win after four minutes.
Winners by pinfall: Zack Ryder & Mojo Rawley (The Hype Bros)
Analysis: *1/2 It was a solid tag match to put over the babyfaces, who looked good again. They have a lot of energy and built up some good chemistry fairly quickly as well. I like their finishing move a lot. It seems like Fulton/Dawkins always get talked up by the announcers, but never really win matches despite all the potential they have.
Eva Marie showed up in William Regal's office. She asked to be put in a match. He needs more than her word, so she has to prove she's ready. She said no problem.
Analysis: She's worked hard in the last few months to get better in the ring, so let's see what she can do. She's also been in WWE for about two years. Hopefully she's ready.
There was a cool video about Finn Balor with images of him in his normal clothes and then images of his Demon character. It said "The Demon Arrives" on July 4 on WWE Network.
Finn Balor made his entrance. No Demon gear here. A replay was shown of Rhyno's attack earlier. Kevin Owens showed up to watch and he sat in on commentary. Owens put his arm around Saxton again. Rhyno made his entrance to start the main event.
Finn Balor vs. Rhyno
They had a match several weeks back that was really good that Balor won and Rhyno wanted another match with him, so here it is. They were both very aggressive early on with Balor ramming Rhyno into the turnbuckle repeatedly. Rhyno came back briefly, but Balor knocked him out of the ring and then Balor nailed a dive over the top to take out Rhyno. Owens was funny on commentary saying he didn't care about July 4, but then said Independence Day was a great movie. That's pretty clever. Owens complained about Saxton too many questions. Rhyno took control of the match by hitting a spinebuster. Shoulder tackle by Rhyno against the turnbuckle. Rhyno applied a bearhug while Owens mocked Brennan wondering if he talked to one of the guys before the match. Owens is a great smartass. There were a lot of shots of Owens on commentary as Rhyno applied another bearhug.
(Commercial was a plug for WWEShop.)
Balor started his comeback with a boot to the face and then a missile dropkick for two. Balor attacked with chops followed by a running dropkick. Rhyno hit a belly to belly suplex. Owens plugged the WWE Network with Graves sucking up to him saying he did a great job of plugging the network. Rhyno hit some shoulder tackles to knock down Balor. Balor nailed a Pele Kick and then a kick to the head. Balor went to the top rope, but Owens walked down to ringside to taunt him. Rhyno hit a belly to belly suplex. Fans were chanting for a "Gore" but Balor kicked him and hit the slingblade neckbreaker. Balor went up top and hit the Coup de Grâce double foot stomp off the top rope. Balor covered for the win after nine minutes.
Winner by pinfall: Finn Balor
Analysis: **1/2 It was a good TV match although I think their other match was better because it got more time. No surprise that Balor got the win in anticipation of the big match on July 4. Rhyno is the kind of guy that will beat the lower card guys, but he's there to put over the top NXT guys as well as the stars on the rise. Balor's offensive moves are great to watch. He looks crisp doing everything out there.
Post match, Owens attacked Balor with kicks and punches. Rhyno recovered enough to stomp away on Balor as well. They grounded Balor in the ring until Samoa Joe ran out to make the save. Owens and Rhyno left before Joe could get his hands on them. The heels backed up the ramp while Joe and Balor stared at them. That's it for this week's show.
Analysis: That attack went only about a minute to end the show with a brief attack and save. I assume it's leading to a tag match next week (video below confirms that), which is perfectly fine with me. It's the second straight week where they left us wanting more since last week's show ended with the pull apart brawl. Owens is in the middle of a lot of things like usual, which is how it should be with the champion.
Three Stars of the Night
1. Finn Balor
2. Rhyno
3. Kevin Owens
Final Thoughts
It was an average show with a good opening and ending. The rest of the show was pretty basic stuff without much storyline advancement.
Owens is the man of many feuds since he's got a rivalry with John Cena on the main roster, plus Balor, Samoa Joe and Hideo Itami on NXT. Then there's Sami Zayn too, who is hurt like Itami.
That video package about Balor was excellent. I wish they would do those kinds of things for NXT performers when they get called up to the main roster, but that rarely happens. It's just a way to cover a lot while making the fans understand the characters better. Plus, if you like Lego then you would have loved it as well.
I feel like the shows are better when they are closer to the Takeover special. Since the next Takeover special isn't until August it's hard to tell what some of the matches might be at that show, so the storylines are lacking a bit.
It's still a fun show that I enjoy every week because the hour goes by quickly.
Thanks for reading.
John Canton –mrjohncanton@gmail.com
Twitter@johnreport