The John Report: WWE NXT Review 05/06/15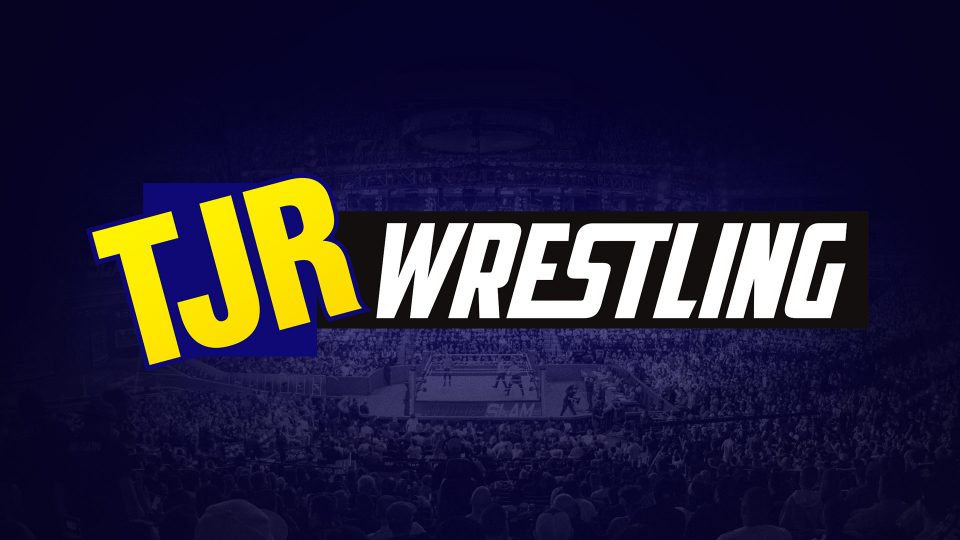 It's been a rough week for NXT stars with injury news. I'll mention it after the review of this week's show. The show was taped weeks ago.
We begin with Emma entering for a match against Charlotte. Emma was wearing Bayley's shirt to continue her story with her. The announce team is Rich Brennan, Corey Graves and Byron Saxton.
Charlotte vs. Emma
Emma threw a headband at Charlotte and Emma started the match wearing a Bayley shirt. Charlotte was in control early with some knee strikes as the fans chanted for her, but then Emma connected with boots to the face and then tripped up Charlotte on the middle rope. Emma attacked the left knee of Charlotte since as Emma worked with a more aggressive style. Emma stretched the leg of Charlotte and then slammed her head first into the mat. Charlotte went for a slam, but her knee gave out and Emma kicked her in the leg to knock her down. Emma dropped her two knees onto the left leg of Charlotte. Single leg crab by Emma. Charlotte made the comeback with some chops, a neckbreaker and then a spear for a two count. Charlotte hit the Natural Selection for the win after about five minutes.
Winner by pinfall: Charlotte
Analysis: *1/2 There was good psychology in that match with Emma working over the leg and then Charlotte coming back to get the win. We haven't seen a lot of heel Emma in the ring, so it was good to see her working a more aggressive style. No surprise that Charlotte got the win although I don't know how much longer she'll be in NXT. She's the next diva that will likely get called up to the main roster.
Post match, Bayley showed up to see Emma. Fans were chanting "Bayley's gonna hug you" for her. Bayley gave Emma a hug, then held on and hit the Bayley to Belly Suplex. The crowd loved that. Bayley attacked some more, Charlotte pulled her off and Bayley yanked off her shirt from Emma.
Analysis: The whole point of the feud is to bring out the aggressiveness in Bayley, so it's working in that regard. The fans love her.
The announce team of Brennan, Graves and Saxton talked about things going on with the divas.
There was a video package about Becky Lynch talking about her favorite wrestlers when she was growing up. There were pics of her working all over the world. You could see Finn Balor and Natalya in some of the pictures. Becky talked about how she wasn't true to herself at the start of her NXT run, but that she has been unstoppable since her change in attitude. She talked about how she's going to be ready for her NXT Women's Title match at Takeover.
Analysis: Very good video package about Becky. It's nice to see a person's backstory like that. It's something we want to see because it shows how hard these people worked to get to WWE and it makes us respect them for their awesome work.
(Commercial)
Kevin Owens interviewed by Michael Cole
It was in a private room with Owens sitting there with the NXT Title on his shoulder. When Cole asked about what Owens did to Sami Zayn, Owens said that it was personal. Owens said that the NXT Title means a better life for his family and more money, so it's personal for that reason. Owens said that this is all about him being NXT Champion. Cole said he didn't believe that this was all about that and asked if Owens would have acted like that if somebody other than Sami Zayn was NXT Champion. Owens fired back by saying how after he won the title, Renee Young asked him about what he did to Zayn and that Cole never congratulated him for winning the title. Owens said that Cole doesn't treat him like a champion. Cole congratulated Owens for winning the NXT Title, but he wanted Owens to respectfully answer the question about how he could attack Zayn. Cole continued by saying that Zayn was the best man at Owens' wedding and they traveled the world together. Owens said that he's sorry he can't give Cole what he's looking for, but he's a good father that provides for his family. When Cole asked if he had anything more to add, Owens just plugged his Twitter and thanked him for asking the hard questions. He said he liked Cole on Monday nights too.
Analysis: That was interesting. On the one hand, a guy that says he does what he does in order to provide for his family doesn't come off like a heel, but the way Owens talks makes him look like a jerk. Owens really didn't answer why he attacked Zayn other than to say that he's there to provide for his family, so it is heelish on his part to just avoid answering a question directly.
Rhyno vs. Bull Dempsey
The fans loved Rhyno. Big shoulder tackle by Rhyno, then he avoided a charge and hit a belly to belly suplex. Fans chanted "Gore" and Rhyno charged in with the Gore for the win after one minute.
Winner by pinfall: Rhyno
Post match, Rhyno said that everybody says he's an unstoppable force. More "Gore" chants. He mentioned another unstoppable force in NXT, so at Takeover he wants Baron Corbin.
Analysis: It was just a squash match to put over Rhyno, who is set to battle Baron Corbin at Takeover on May 20. It looks like it's a go now.
The NXT Women's Champion Sasha Banks did a promo backstage telling a Fabulous Moolah picture that she's the best diva ever. She talked about how she made Becky Lynch in NXT and she can make people forget about her too. She said at NXT Takeover, "this" is staying with the boss referring to the Women's Title.
Analysis: Good promo from Sasha, who is arguably the most complete diva in NXT. She's better than a lot of the women on the main roster too.
NXT GM William Regal was in his office. Wrestler Uhaa Nation showed up in a suit to sign his contract. They never said his name, but that's what he was called on the indies. There was a video package about him driving up to the Performance Center, then going into the Performance Center and talking about how everybody dreams of being a champion.
Analysis: I don't know that much about him, but from what I've seen he's a great athlete and will be an awesome fit in WWE. They didn't put his name on screen because apparently (according to Dave Meltzer) they don't know what his WWE name is going to be. I assume they'll debut him at Takeover, but I don't know for sure.
Scott Dawson and Dash Wilder were in the ring waiting for Enzo Amore and Colin Cassady, but no sign of Enzo and Colin.
The camera cut backstage where Enzo and Colin were shown knocked out on the floor. The Tag Team Champions Blake & Murphy were there beating up Enzo while Carmella was screaming for them to spot.
Analysis: It's the classic "beat guys up so they can't have a match" spot. Just adds to their Tag Team Title feud, which has been built up well in the last few months.
Sami Zayn interviewed by Michael Cole
Zayn started by calling Owens a liar and saying that his rivalry with Owens has become very personally. Zayn spoke about how things have gotten personal because of the NXT Championship and it took him a long time to get that title. Cole mentioned that he stood by Owens side at his wedding, knows his family and all of that. Zayn went on to admit that it drives him nuts that Owens isn't honest. Zayn looked in the camera, then said he's going to call Owens out to the ring next week on NXT. Zayn challenged Owens to tell everybody why he did what he did.
Analysis: It's easy to sympathize with Zayn, but at the same time he comes off as a bit of a whiner complaining about an attack from February. It's been a long time. We want our babyfaces to be fighters. I get why they did it. I just wish Zayn talked more about kicking his ass instead of asking why Owens attacked him viciously three months ago.
There was a recap of what happened on Monday's Raw when Zayn wrestled John Cena and had a great match against him. They mentioned the shoulder injury. No specifics were given about the injury, but they just called it an unexpected development and we'll hear from Zayn next week.
Analysis: The timing of the injury is terrible because it looked like he was set to become a regular on the main roster and now we just don't know what his status will be. If it's a shoulder surgery it might be six months until we see him in a ring again. That's brutal.
(Commercial)
NXT Women's Title Contract Signing
William Regal was in the ring with a table ready for the contract signing. Becky Lynch came out first and then the NXT Women's Champion Sasha Banks arrived. Banks has my favorite theme song in NXT. Need more songs with lyrics.
Lynch talked about how she's been working towards this when she was 15 years old and she left for Japan when she was 18 in order to wrestler all around America and Canada. She said she was a stuntwoman, flight attendant, she was an actress and all of those things were worth it because of this moment here. She said she wasn't there to take part, she was there to take over. Lynch signed it.
Banks refused signing with a pen. She brought out a stamp and signed it with that. The announcers noted that's what she does at signings too.
Banks threw the contract at Lynch and threw her over the table. Banks slammed Lynch's head into the table, then stood on the table with her foot on Lynch's head. Banks turned the table over. Lynch was able to recover and applied an armbar. Banks tapped out while referees pulled off Lynch. The segment ended with the women separated.
Analysis: It was a very good segment although it was a bit of a surprise that Banks didn't do a promo in the ring. She did that promo backstage earlier, though. Lynch's story is easy to support. She worked hard to get where she is and isn't going to let the opportunity to pass her by. Banks is a very good heel. Standing on the table with a foot on Lynch's head was a great visual. I'm really looking forward to their match. I think Banks will retain, but it wouldn't be a bad thing if Lynch won only because it would mean Banks is closer to getting on the main roster where she should be.
Itami vs. Breeze is coming up.
There was a replay of Kevin Owens attacking Alex Riley last week with the Powerbomb against the ring apron.
Alex Riley did a video from home talking about how he has been taking risks recently by going after Kevin Owens. He said now he has to have a knee surgery, but he knows that is part of the business. He talked about how it bothered him that the fans chanted "Thank You Kevin" last week after Owens laid him out. He spoke about how it looks like NXT wants Sami Zayn. He told us that the risks aren't worth it and were not going to see Alex Riley because that's what people want.
Analysis: The knee surgery was legit. It happened last week. He'll be out for several months and based on that promo it sounds like he'll return as a heel. That could be the best thing for him.
Dana Brooke was interviewed by Devin Taylor. Dana complained about how Charlotte was in the new Tapout commercial. She said she's way better than Charlotte especially when it comes to training. She said that she'll run circles around Charlotte while running her out of NXT. She ended it with this: "Because the Total Diva has arrived, so deal with it."
Analysis: That was a bit awkward in terms of her delivery. WWE loves Brooke, so they will want to put her over Charlotte before they call up Charlotte to the main roster. I'm okay with that in theory although Brooke still has a lot of work to do. Having a feud because somebody was put in a commercial isn't a great reason, but it's better than nothing I guess.
Finn Balor sat at ringside for the main event. Usually they put people on commentary, so when you see him at ringside you know it's for an angle. He's there because he faces Breeze and Itami in the #1 Contender match at Takeover.
Hideo Itami vs. Tyler Breeze
They've wrestled several times in the last few months. There was a lot of stalling by Breeze. Itami tried to kick him, but Breeze rolled to the floor. Knee to the ribs by Itami, then a kick to the chest and Breeze rolled to the floor again.
(Commercial – It was for The Marine 4.)
In the ring, Itami nailed a kick to the back as Balor looked on at ringside. After Itami did a clever move where he teased a knee drop, Breeze came back with a neckbreaker. Breeze hit a legdrop for two. Chinlock by Breeze, Itami fought back and Breeze was able to stop the comeback with a dropkick for two. Itami did the comeback with a punch to the ribs to counter an attack off the ropes, then a clothesline and a running knee in the corner. Itami did a DDT like move where he draped Breeze's neck across the top rope. Itami hit a clothesline off the top rope for two. After some kicks, Breeze rolled to the floor. They fought over by where Itami was, Breeze moved and Itami took out Balor accidentally with a running kick to the face. In the ring, Breeze missed with a Beauty Shot and Itami came back with the running kick to the head for the win after nine minutes.
Analysis: **1/2 They've had better matches together, but it was still pretty good. The stalling early on was just a way to get Breeze some heel heat. Once the action picked up they turned it on. I liked how they incorporated Balor in the finish just by having him get kicked in the head. That's why he was at ringside instead of commentary. I really like Itami's offense a lot although he could be doing so much more. It's just a different style in WWE compared to what he did in Japan. The match was all about building momentum heading into Takeover.
After the match, Balor was trying to recover. Breeze attacked Itami from behind with a forearm shot to the back. Balor pulled Breeze off Itami. Balor looked at the fallen Itami and Breeze came back with a Supermodel Kick on Balor. Then he hit the Beauty Shot spin kick on Itami. Breeze checked himself out in his selfie stick and that was how the show ended with Breeze as the last man standing.
Analysis: That's pretty basic booking in a scenario like this where a guy loses a match like Breeze did and then gets the advantage after it's over. I still don't like the Beauty Shot as a finisher. His superkick looks way better. Due to an injury to Itami, this match might not even happen now. More thoughts on that in the Final Thoughts section.
Three Stars of the Night
1. Hideo Itami
2. Tyler Breeze
3. Becky Lynch
Final Thoughts
As mentioned at the start of this review, there's been some injuries to NXT stars. It was announced earlier this week by PWInsider that Hideo Itami will be out for 6-8 months with a shoulder injury. He's going to need surgery. Apparently he got hurt a NXT live event in the last week. It's brutal news because he's such a key part of NXT and could have been called up to the main roster within a few months. Now what happens? We don't know. Add in the shoulder injury to Sami Zayn, who is probably going to be out at least for a few months and possibly up to six months and you have major questions heading into the next Takeover event. Most likely what they'll have to do is put the Balor/Breeze on as the opening match, then say the winner of that faces Owens in the main event and it would mean a Balor win since he's the babyface. My guess is that Itami was going to win the triple threat.
The good thing for WWE is that they have a few weeks to figure it out. The bad thing is they have these shows taped weeks in advance, so they will have to update the fans without airing any material in the ring.
There was good storyline progression throughout the show. I thought Lynch and Banks did an awesome job. It shows that Lynch is ready for her.
Owens and Zayn had very different sitdown style interviews, but they worked. Owens in particular comes off as such a jerk. It's a shame that Zayn is hurt, so now we won't get to see that match most likely.
It was one of the weakest NXT shows in terms of in-ring action. In about 55 minutes of show time, they had around 15 minutes total of matches with only three matches during the broadcast.
Despite the lack of action, the stories were pretty good. I'm glad we know the lineup for the next Takeover event with every match focused on with a storyline. It's better than tossing it together at the last minute, that's for sure.
No more injuries, please!
Thanks for reading.
John Canton –mrjohncanton@gmail.com
Twitter@johnreport