The John Report: WWE NXT Review 04/29/15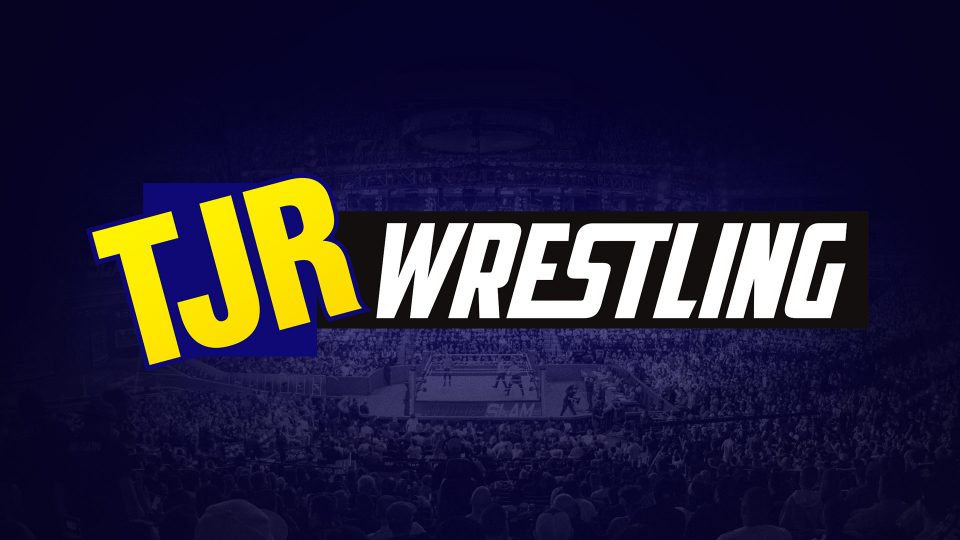 My original plan was to review last week's show that I missed along with this week's show, but I just don't have the time for it, so I'm just going to do this week's show. My apologies for missing last week.
There was a recap of last week's NXT when NXT Champion Kevin Owens beat up Alex Riley again and Sami Zayn made the save by attacking Owens.
Kevin Owens, the great NXT Champion, begins the show with a promo. There were some fans chanting "Fight Owens Fight" for the heel champion while others did the "ole ole ole" for Zayn. Owens said that the last time we saw him he was about to get rid of Alex Riley for good, but then Zayn had to play hero. He told Zayn to come out right now because he's ready for a fight.
NXT General Manager William Regal walked down to the ring. Regal said that Owens can't make demands when he sees fit. Owens said with all due respect he didn't remember calling Regal out there. He said he wanted Sami Zayn and here he comes.
Zayn went into the ring with Owens and Regal, who told Zayn this will not turn into a circus like last week. Regal said this was easy, so he booked a match between them on May 20 at NXT Takeover it's Owens vs. Zayn for the NXT Championship. Zayn was standing on the apron for it.
Owens said he'll fight Zayn, but he doesn't want to put the title on the line. Owens mentioned that Zayn went home for a month after he (Owens) beat him up. Zayn says that Kevin wants and needs this match because of what's happened in the last 12 years. Zayn said everything that Owens does will have Zayn's next to it and that you could say that Owens has lived in Zayn's shadow. That led to Zayn saying that he fights for a prize, which is the NXT Championship. Owens said it's fine and that the title match is on. Owens told Zayn that if he thinks the first time was bad then he has no idea what's coming. Regal summarized it by announcing the NXT Title match on May 20.
Analysis: Very good promos by all three guys. Owens came off as really confident at the start, but then backed away when Zayn told him that Owens would always be in his shadow. I like how they used their rivalry to set up a title match too, which is how the February NXT Title match was set up too. We all expected a rematch from them, so I'm glad we're going to get it on May 20. It should be awesome.
The announce team of Rich Brennan, Corey Graves and Byron Saxton welcomed us to the show.
Backstage, Greg Hamilton plugged NXT hitting the road in May and June. The trio of Enzo Amore, Colin Cassady and Carmella were all talking at the same time. The guys left. Blake and Murphy happened to walk by, so they sat beside her on the couch. They tried to hit on her by insulting her buddies, but she told them to leave. Alexa Bliss went up to her, told her that for a princess she should carry herself with more class. Carmella shoved her away, then left. Blake and Murphy went up to Alexa, who said she was fine.
Analysis: It seems like Alexa is going heel. They could be teaming her up with Blake & Murphy as part of this tag team feud. I don't mind it for Alexa. It could allow her to show more personality, which is what she needs.
Backstage, William Regal was with Sami Zayn backstage. Zayn was signing the contract for the match with Owens. Alex Riley showed up to say he wants to face Owens again. Regal was against it since he lost twice. Zayn spoke up, then Riley yelled at him saying he wasn't talking to him. They ended up setting up a Zayn vs. Riley match with Riley saying that if Zayn doesn't make it to Takeover then he gets Owens.
Analysis: It looks like a potential heel turn for Riley, who may be better in that role anyway. The guy has talent. They just need to figure it out for him.
The always entertaining introductory promo of Enzo Amore, Colin Cassady and Carmella took place with the crowd chanting along with all of it. Like I say all the time, this bit could get over on the main roster as well, so I hope that when they get there that WWE doesn't change it up too much.
Wesley Blake & Buddy Murphy vs. Enzo Amore & Colin Cassady w/Carmella
This is not for the titles even though Enzo and Cassady are the number one contenders. Enzo was worked over by the heels, which is the usual for the Enzo/Cass team. Enzo hit a nice neckbreaker to create some space and made the hot tag to Cass two minutes into it. Cassady was on fire with knees, boots and a clothesline. Corner splash by Cassady followed by the sidewalk slam out of the big man playbook. That pin was broken up. Enzo missed a top rope splash. Murphy blew a kiss to Carmella, so Cassady booted him in the face, knocked Blake off the apron and tagged in Enzo. Cassady launched Enzo with a big splash off the top for the win after four minutes.
Winners by pinfall: Enzo Amore & Colin Cassady
Analysis: *1/2 I was a little confused about the match even taking place. If Enzo and Colin are already number one contenders then the titles should either be on the line or they shouldn't be facing these guys. They are going to have this match at the Takeover special on May 20, so why do it now? It felt like it wasn't necessary. The work in the match was just okay. Enzo sells for most of it, Cass makes the hot tag and they get to the finish. It's the usual format for their matches.
It was announced that Zayn vs. Riley is taking place later.
There was a video with Becky Lynch talking about how she started to train to wrestle when she was 15, then went to Canada when she was 17 and trained in Japan too. She said she will be the best diva in NXT.
Analysis: It was less than a minute, but at least she got a chance to do a promo.
Bayley was interviewed backstage by Devin Taylor, but she said she couldn't talk because she couldn't find her stuff. She left, so evil Emma walked in with her gear.
There was a promo about Baron Corbin talking about how the rules don't apply to him and if breaking those rules makes people miserable then that's their problem.
Analysis: That could be a heel turn for him too. I don't read spoilers ahead, so I have no idea. They definitely need to try doing some other things for him because squashing people in short matches can only go so far. It wouldn't be a bad thing if they paired him with a manager or diva.
Bayley vs. Dana Brooke
No headband for Bayley since Emma stole it. Brooke yanked her down by the hair. Bayley tripped her up, then missed a corner splash and Brooke slammed her down by the air again. Brooke did some choking using the ropes. Brooke put her on her shoulders, then slammed Bayley forwards. It was similar to a Wasteland by Bad News Barrett. Bayley tossed Brooke into the ropes, hit some clotheslines and a running shoulder tackle in the corner. Suplex by Bayley with the crowd getting behind her. All of a sudden, Bayley's music started up and Emma came out wearing a Bayley shirt. Bayley hit an elbow attack off the middle rope. Emma went to the ring, distracted Bayley and Brooke capitalized with a sitout powerbomb slam for the win after about four minutes.
Winner by pinfall: Dana Brooke
Post match, Brooke went up the ramp and gave a high five to Emma, whose heel turn is in full swing. Bayley was sad in the ring.
Analysis: * The distraction finish was fine in this instance because it fits the story with Emma turning heel on Bayley. I think that feud could be good for both Bayley and Emma, so I like it. Brooke is still green because her offense is very basic with choking and using the ropes as a weapon, but WWE wants her to be a big deal due to her bodybuilding background. They will need to work on her character as well. Can she do promos? Right now all she does is act cocky.
Itami vs. Rose coming up.
William Regal was in his office announcing a triple threat match for NXT on May 20 between Tyler Breeze, Hideo Itami and Finn Balor. The winner of that gets a NXT Title shot.
Analysis: I like that a lot. I think Itami will get the win since Balor has already had a title shot. Assuming that Owens is still champion, it makes sense to go against a face opponent like Itami.
Hideo Itami vs. Adam Rose
The crowd was cheering for Itami a lot as he unleashed a hard kick to the chest of Rose. Rose tripped him up to get control. Snap suplex by Rose. Itami came back with a jumping side kick, then clotheslines and a leg trip. Itami nailed Rose with a series of kicks. Corner dropkick by Itami. Itami finished him off with the running kick to the face for the win after about three minutes.
Winner by pinfall: Hideo Itami
Analysis: *1/2 Since Itami is in a big match for the Takeover special it was obvious he was going to get the win. It's nice to see how hot the crowd is for him. I hope he gets that win at the Takeover special. Rose is a failed gimmick for the most part although the NXT crowd likes his entrance more than the main roster crowd.
Zayn vs. Riley is coming up.
Bayley was looking for Emma backstage. She was interviewed and said she thought they were friends, but apparently not. She said she would get her stuff back.
Becky Lynch vs. Sarah Dawson
Lynch is the #1 contender for the NXT Women's Title and is in a babyface role. Dawson is making her NXT debut. She couldn't get going because Lynch was aggressive with three dropkicks in a row. Lynch overpowered her in the corner with kicks. When Lynch went for a slam, Dawson slipped out and had a roll up. Lynch took her down with an arm bar, then sat on the arm and yanked on it for the submission win. It went just over two minutes.
Winner by submission: Becky Lynch
Analysis: * It's nice to see Lynch given more of a chance because she's got talent. Some of her moves aren't that over and if that's her finisher then it needs a name. It's an impressive looking armbar. Hopefully they work on her character more as it relates to the title match against Banks so that the crowd can get behind her more in the face role.
Rhyno did a promo backstage about Baron Corbin. He said what makes him feel good is making people feel pain. Rhyno said he's not just the past – he's the present and he's the future.
Analysis: It was just a 30 second promo that was okay. I assume it's going to lead to Rhyno vs. Corbin at Takeover with Corbin getting the win.
It's "SAY IT TO MY FACE" time with Alex Riley entering for the main event. Kevin Owens joined commentary for this match. "Aren't you excited to see Alex Riley wrestle? Let's all rage together." That was clever. Owens is awesome.
Sami Zayn vs. Alex Riley
The match started with about six minutes left in the show. Owens was insulting Riley's look and wondered if he showered because of his weird hairstyle. Riley hit an armdrag while Owens pointed out that Zayn was the shortest reigning NXT Champion. Dropkick by Riley and then a neckbreaker earned a two count for him. Zayn came back with a jumping side kick. Owens said nobody talks about him being a good husband or dad, they just complain about what he did to Sami. Riley put Zayn on his shoulders and then dropped him with a neckbreaker for two. Riley nailed him with a chop. Riley charged in, Zayn dropped down and Riley went over the top to the floor. Zayn ran the ropes and nailed a perfect looking somersault dive (tope con hilo) over the top to take out Riley. Owens got up from commentary and attacked Zayn from behind. The ref called for the bell for the DQ finish. It went five minutes.
Winner by disqualification: Sami Zayn
Analysis: *1/2 It was an incomplete match since Riley was on offense for most of it and just when it looked like Zayn was going to make the comeback he was attacked by Riley for the finish. I thought Riley's offense was pretty good. He's not bad in the ring. They just need to figure out a gimmick that works for him whether that's heel or face. I think heel is more natural for him.
Post match, Owens slammed the back of Zayn's head into the steel ramp. Owens hit a Powerbomb on Riley on the edge of the apron. Owens was laughing. They replayed the spot, which looks brutal. Awesome attack by Owens.
The show ended with Owens kicking at a fallen Zayn on the ramp and walking away with the NXT Title in his hand. Zayn was in a lot of pain as the show came to a close.
Analysis: Awesome attack by Owens, who continues to be the kind of vicious heel that the main roster really doesn't have. He's a smart heel that times his attacks well, usually gets the advantage and is booked so strongly that when he does lose it's going to be a big deal. I think he'll beat Zayn at Takeover at May 20, but it will be a much closer match than their last one was.
Three Stars of the Night
1. Sami Zayn
2. Kevin Owens
3. Hideo Itami
Final Thoughts
It wasn't a great show for matches, but the storyline progression was good. The longest of the five matches was the main event that went five minutes. Some weeks they have better in-ring action. However, that doesn't mean it was a bad show.
It seemed like they had a goal this week to set up the next NXT Takeover special, so they really pushed some of the matches hard to get going in that direction.
At Takeover on May 20 we're going to get to see Owens vs. Zayn for the NXT Title, Balor vs. Itami vs. Breeze, Rhyno vs. Corbin, Blake & Murphy vs. Amore & Cassady for the NXT Tag Team Titles and Banks vs. Lynch for the NXT Women's Title. Five matches there. I'm not sure if there's room for more. It's a solid card.
NXT continues to be an easy show to watch and write about. Maybe if it was 90 minutes long they could give more time to the in-ring action, but it was still entertaining to me for an hour this week.
Thanks for reading.
John Canton –mrjohncanton@gmail.com
Twitter@johnreport