The John Report: WWE NXT 12/18/19 Reaction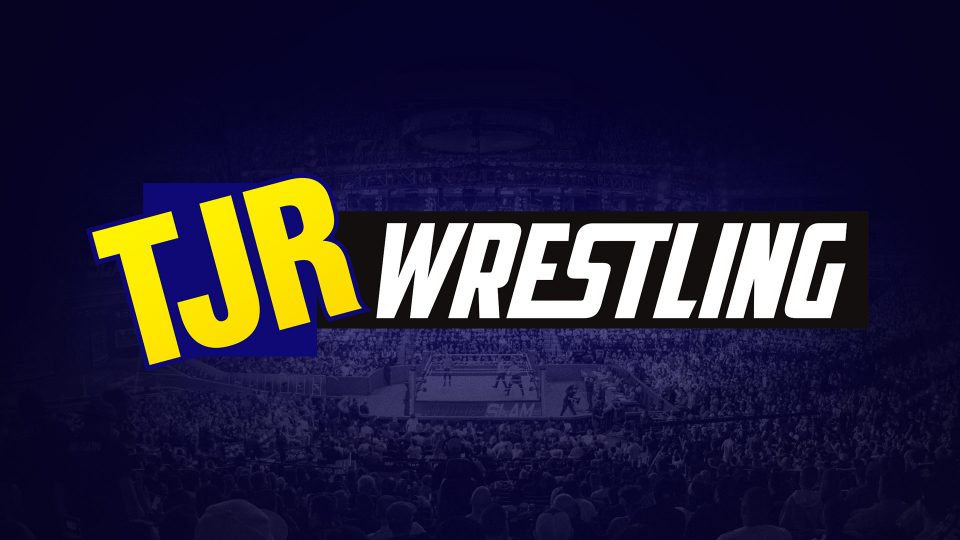 Welcome to another WWE NXT Reaction column where I cover what happened on this week's NXT show. As a reminder, this is not a play by play review of the show. Instead, it's more of a reaction that will include my star ratings for the matches as well as my analysis. It's a big episode with two title matches, so let's get to it. You can check out the review by Jim Kress as well.
Live from Full Sail University in Orlando, FL. Follow me on Twitter @johnreport. I am watching the WWE Network version of the show. Let's roll.
There was a good opening video package that showed highlights from last week and hyped up the big matches on this week's show.
The announcers for the show were Mauro Ranallo, Nigel McGuinness and Beth Phoenix as usual.
Adam Cole defeated Finn Balor to retain the NXT Championship
It was a great idea to start the show with this championship match. A heel vs. heel match isn't easy to do, but in NXT they can pull it off because the fans like to cheer nearly everybody on this show.
Balor was in control early thanks to moves like a dropkick to the back and the fans rallied behind him, but they changed their minds a few times during the match. When Balor went for a running kick on the apron, Cole kicked him in the leg with a superkick to trip him up. That was clever. It led to Cole taking control for a few minutes and at that point, the fans were chanting for Cole. As the match got longer, there were plenty of good nearfalls for both guys. It seemed like every time one guy got the momentum, the other guy came back like when Balor hit the Slingblade, but then Cole decked him with a superkick for a two count that Balor sold perfectly. They did an interesting spot after that where Balor took two kicks to the face, then hit a Pele Kick and Cole was able to get a two count out of that. There were a ridiculous amount of counters throughout the match. Balor did a good job of selling the knee injury after he connected with a dropkick into the turnbuckle and that led to Cole kicking him to the floor. The fans were chanting for both guys again.
When the action spilled to the floor, Balor hit a dropkick into the guardrail, Balor went back in the ring for the Coup de Grace double stomp, Cole moved, Cole hit the Last Shot knee to the back of the head and it only got a two count! The fans really thought that was it because that is Cole's finisher, but Balor kept on going. That led to the well deserved "this is awesome" chants. Balor came back with a clothesline, then a dropkick to the turnbuckle and this time the Coupe de Grace double stomp connected. That's when Johnny Gargano showed up for the distraction, the referee looked at Gargano in the aisle too, so Cole hit the cheap shot low blow and the Last Shot knee connected to win the match. It went 16 minutes.
Match Analysis: ****1/4 It was an excellent match as expected from these two. It was very even with each guy getting a lot of nearfalls, the fans were getting louder as the match went on and it led to such a fun match to watch. The match was so special that it was easy to forget there was no babyface in this match and you just appreciated the great work. In my NXT Reaction from last week, I predicted exactly what the finish would be: "It's a good spot for Johnny Gargano to return and distract Balor to cost him the title win." I don't think it hurt the match to have Gargano show up here. It made sense for the story for Gargano to want to cost Balor.
After the match was over, Gargano got his revenge on Balor for the cheap attack that Balor did against him. Gargano attacked Balor with multiple chair shots and Balor ran away to the back.
Analysis: That was a necessary step in the story with Gargano getting his revenge on Balor. I think we can pencil in Gargano vs. Balor at the NXT Takeover event in Portland in February. That's going to be incredible.
Damian Priest defeated Killian Dain
The story of the match was that Priest had a rib injury, so Dain worked on the ribs relentlessly throughout the match. They worked hard throughout the match. There were some slow moments because of Dain working on the ribs so much. Priest did a good job with the comeback while also selling the ribs injury when he was doing offensive moves. Priest did so well with it that even when he hit a regular suplex, the fans popped big for it because of the story of the match. Dain was relentless in going for the ribs after Priest made his initial comeback. Dain went for a Vader Bomb, Priest got the knees up and hit The Reckoning neckbreaker for the win after 14 minutes.
Match Rating: *** This was a pretty good match between two bigger guys. Priest did well as the face in the match. I think he's got a future in that role, but he has experience as a heel too. Dain is a natural heel and he continues to impress me with how athletic he is for a 300+ pound guy. The finish was booked well because it was such an even match and it was smart to have Priest win after countering a big move.
It was announced that the Dusty Rhodes Tag Team Classic will return to NXT in 2020.
Analysis: That's cool with me because the tag team division doesn't have a lot of depth in NXT now. They can use that tournament to try to build up some of the teams.
Cameron Grimes defeated Kushida
Kushida is one of my favorites in NXT. Everything he does is so smooth and he makes it look so easy whether he's on offense or when he's selling moves. Grimes continues to impress me too. I saw him during his Impact Wrestling run while his NXT run has seen him develop as a character more. Grimes took control for a few minutes, Kushida came back with his "lightning quick offense" as Ranallo said and it was the right term for it because he did moves like an armdrag into a dropkick followed by an armbar. When Kushida tried another armbar, Grimes countered into a spinning slam. Grimes got a very good nearfall with a high angle German Suplex that was a creative way of doing like that. Kushida did a handspring to knock Grimes off the apron and then a somersault dive onto the top. Rough landing for Kushida where he landed hard on his lower back. When they went back into the ring, Kushida took Grimes to the top rope and hooked the arms into a spinning slam in the ring. That was incredible for a two count. Grimes came back with a hard kick to the head, then he blocked a Kushida move and hit a Cave In double stomp to the chest for the pinfall win after 14 minutes.
Match Analysis: ***1/2 That's the third match on this show that got over 14 minutes so far and that is another reminder that NXT is about focusing on the in-ring action. Kushida beat Grimes when they wrestled previously, so this was Grimes getting a win back and to continue the rivalry. This was one of the biggest wins that Grimes has had in NXT. I think when they have a third match, Kushida will probably get the win and become a challenger for the Cruiserweight Title.
They showed a video package about Io Shirai prior to her match. She is one of the best women's wrestlers in all of WWE. I think she's had a breakout year.
Io Shirai defeated Santana Garrett
I think Garrett brings a lot to the table with some experience and she's very pretty, but this was about putting over Shirai. What I mentioned about Kushida applies to Shirai as well because she's so smooth and makes it look easy. Garrett got in some offense for about two minutes of the match and nearly got a submission win, but Shirai managed to fight her off. Shirai connected with the double knees against the turnbuckle. That's when Shirai went up top and hit a moonsault onto Garrett for the pinfall win. This was the shortest match of the show after about four minutes.
Match Analysis: **1/4 A clean win for Shirai, who has one of the best moonsaults in WWE these days. I think Humberto Carrillo's is just as good as hers, if not better. This moonsault is more of a low angle moonsault as McGuinness said while Carrillo's gets a lot more height. I think long term, Shirai can do well as a face due to her aerial skills and she's great at selling, which is key for a face. I like her as a heel, though, so no rush on a face turn.
There was a plug for Worlds Collide on January 25th on WWE Network. It's a night before the Royal Rumble with NXT wrestlers facing off against NXT UK wrestlers. That set up the next match.
Pete Dunne defeated Travis Banks
Dunne is now a regular in NXT while Banks is from the NXT UK brand. Dunne's from England while Banks is from New Zealand with a cool nickname as the "Kiwi Buzzsaw." I have liked what I have seen from Banks while Dunne is one of the best wrestlers in all of WWE.
Good work by both guys in this match. McGuinness did a great job of talking about how well they know eachother. The pace of the match picked up with Banks hitting a suicide dive into the barricade followed by a springboard missile dropkick. Banks was doing a lot of moves that we saw from Finn Balor including a double foot stomp off the ropes. Dunne got back into it with a forearm to the head and then the Explex got a two count for him. Dunne with a step-up enziguri, but when he went for the Bitter End, Banks countered with a DDT. Dunne came back with a Stomp to the face to the mat, but then Banks hit the Kiwi Crusher for another sweet counter into a two count. That earned some "NXT" chants from the crowd. The finish was great with Dunne hitting the Explex off the ropes followed by the Bitter End for the pinfall victory after 11 minutes.
Match Analysis: ***1/4 It was an entertaining technical wrestling match that turned into a brawl as it got going. Their styles meshed well. Dunne getting the win was not a surprise since he's more established in NXT while Banks was there to put on a good match to represent the NXT UK brand. They certainly made the most of the time given.
There was an interview featuring Dakota Kai, who bragged about beating Mia Yim last week and then Yim put Kai through a table that led to Kai getting eight staples in her head after a table bump. Kai said that she'll continue to win until she becomes NXT Women's Champion.
Next week on NXT on USA Network: Roderick Strong has a NXT North American Championship challenge. Also, Lio Rush and Keith Lee take on Damian Priest and Tony Nese.
Analysis: Those matches were already taped because it's not a live show next week on Christmas Day on Wednesday. I don't expect to do a NXT Reaction column next week. Life is busy.
It was time for the NXT Women's Championship. They did a nice job all show long of building up the match. Baszler's NXT Title reign was at 415 days.
Rhea Ripley defeated Shayna Baszler to become the new NXT Women's Champion
This one is getting the play by play recap treatment. Baszler tried to stomp on the elbow of Ripley, but Ripley grabbed the foot to block it. Ripley kicked Baszler down and then whipped her into the turnbuckle with Baszler going to the floor, which led to a break.
They exchanged strikes with Ripley hitting a dropkick that sent Baszler into the turnbuckle. I think the camera picked up Ripley saying "up" to Baszler leading to the superplex off the top. It looked great. Ripley hit a German Suplex, so Shayna's buddies Jessamyn Duke and Marina Shafir went to ringside to distract. Baszler punched Ripley to the floor, but then Ripley tripped her up. Ripley ran off the apron with a running senton onto Shafir and Duke on the floor. Baszler capitalized with a knee to the jaw and she stomped on the left arm by the steel steps. Ripley did a great job of selling an elbow injury. Baszler continued to work over the arm of Ripley with an arm wringer that sent Ripley into the mat, which led to another break.
The final portion of the match saw Baszler stomp on the left arm of Ripley again. During the break, the referee saw Shafir and Duke interfere, so he sent them to the back. A doctor even checked on Ripley, who told the doctor she wanted to keep fighting. Ripley hit a dropkick on Baszler into the referee to knock the ref down. Ripley hit the Riptide sitout slam and there was no referee there to count the pin. The fans didn't like that. Baszler went to the floor, Ripley tried a dive on the floor, but Baszler moved and Ripley hit the floor. Ripley drove Baszler into the ring post to prevent the clutch submission move. Baszler brought a steel chair into the ring, kick to the ribs and a DDT on the chair got a two count as Ripley got her right shoulder up to kick out at two. The fans were strongly behind Ripley with the "Rhea" chants. Baszler slapped on the Kirifuda Clutch submission in the center of the ring, but Ripley managed to get to her knees to try to power out of it. When Ripley got close to the ropes, Baszler brought her back to the middle of the ring. It looked like Ripley was fading away, but then Ripley grabbed the referee's shirt as if she was telling him to stop asking her if she gave up. Ripley countered out of the Kirifuda Clutch, she stomped on Baszler and slapped on for the Prism submission move. Baszler got out of that by kicking Ripley into the turnbuckle and then a knee to the face. They went to the top rope, Baszler took way too much time, so Ripley countered her and hit the Riptide off the middle ropes. Ripley covered for the pinfall win after 21 minutes.
Match Analysis: **** It was an excellent title match that felt like a big deal, as it should be, when Ripley won the title. Baszler tried to cheat, but Ripley found a way to keep going and they had this match that felt like a fight from the moment the bell rang. Ripley was great as the babyface that was selling the left arm injury, yet she was able to persevere and came back. I liked the way Ripley sold the Kirifuda Clutch during the match and how she grabbed the referee's shirt to tell him she wasn't tapping out. It was a clever spot. The Riptide off the middle ropes showed that it took a bigger move to put Baszler away. This was one of Baszler's best matches because some of her matches can get boring at times, but watching her work with Ripley was entertaining. Their styles match eachother very well. I got this prediction right in the NXT Reaction review column last week too: "I think Rhea Ripley is going to beat Shayna Baszler to win the NXT Women's Title." It was the right time for the title change. Baszler going to Raw (most likely) or Smackdown makes a lot of sense in 2020. Shoutout to Shayna for putting over Rhea so clean as well. I bet they love working together because they definitely have awesome chemistry together.
After the match, the ring was filled with NXT wrestlers that went into the ring with Ripley (plus some kids were in there) and they lifted Ripley on their shoulders to have her celebrate. Ripley posed on the turnbuckle with the NXT Women's Title as Ranallo put over the 23-year-old Ripley as the new champion. That was the end of the show.
Analysis: Ripley has been booked so well in her rise in NXT. As Mauro said, she's only 23 and look at how she's perceived as a huge star in NXT. She wins pretty much every match she has, she won on Smackdown, she won at WarGames, she won at Survivor Series and now she won the title. It's not that hard to book somebody in a strong way, so kudos to NXT for getting it right with Ripley. There are too many people on Raw and Smackdown (both men and women) that are booked in a 50/50 way where they have to trade wins, but look at Ripley and see how dominant she has looked. Ripley is not a complex character either. She is a badass that has an awesome look to her and she is booked like a winner. Anybody can be booked that way, but it's also up to the talent to put in the world and Rhea deserves a lot of credit too.
Three Stars of the Show
Rhea Ripley – Great moment for her.
Adam Cole/Finn Balor
Shayna Baszler
Final Thoughts
I give this show an 8.5 out of 10.
This was an excellent wrestling show. It felt like a Takeover in terms of the match quality of the two big title matches and everything else was pretty solid too. I think Cole/Balor was a lot of fun while the return of Johnny Gargano felt just right. The main event was a big celebration for Rhea Ripley by beating a dominant champion like Shayna Baszler. I like that it was treated as such a big deal. I liked Cole/Balor a bit more than Ripley/Baszler because there was more action, a faster pace and a very creative finish. If you liked the women's match a bit more, that's fine with me. Both of them were awesome.
I really enjoyed this episode of NXT. For the people that like to compare it to AEW, I think this week's NXT was definitely better than Dynamite. I like that there is more in-ring action, more serious characters and the matches in NXT mean something. I think other wrestling brands like Raw, Smackdown, AEW and more can learn from how NXT is booked. Make the matches matter and the fans will care more too.
—
Thanks for reading. My contact info is below.
John Canton
Email mrjohncanton@gmail.com
Twitter @johnreport
Personal Facebook and TJRWrestling on Facebook