The John Report: WWE NXT 11/20/19 Reaction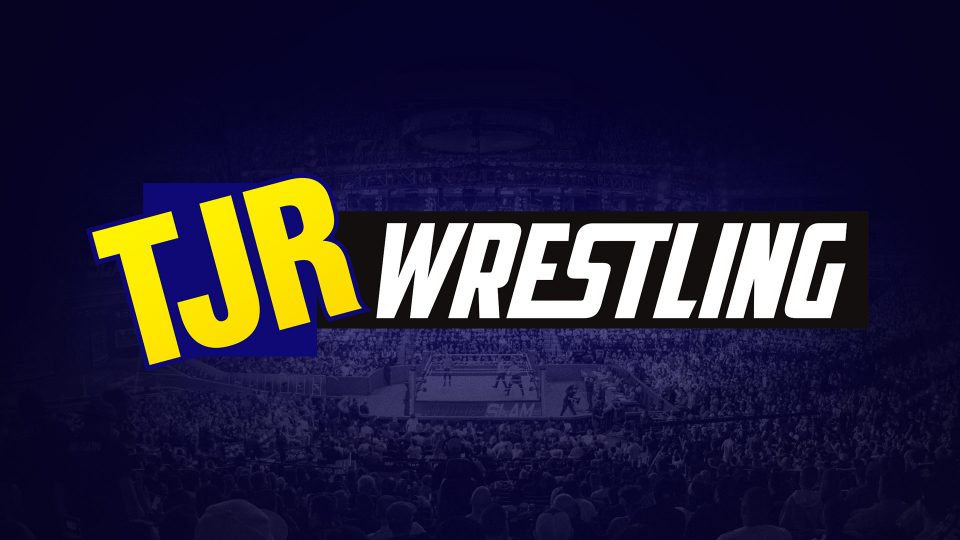 It's time for one of my NXT Reaction columns where I cover what happened on this week's NXT show. It's not a play by play review of the show. Instead, it's more of a reaction that will include my star ratings for the matches. I want to do it more often than I do it, but most of the time I'm incredibly busy. This week I really wanted to do it due to one particular match, plus there was a lot of build to Survivor Series on Sunday. You can check out our review by Jim Kress as well. I watched this on WWE Network this evening.
Live from Full Sail University in Orlando, FL. Follow me on Twitter @johnreport. Let's roll.
The announcers are Mauro Ranallo, Beth Phoenix and Nigel McGuinness.
It was smart to start the show off with Raw Women's Champion Becky Lynch returning "home" to NXT. Good promo from Lynch talking about how she didn't have to attack from behind like Bayley or Shayna Baszler. Lynch called out Baszler and asked her what she was going to do about it. Instead of Baszler, it was Rhea Ripley to answer Lynch.
The appearance of Ripley led to a matchup with Lynch. They are both babyfaces. Ripley was very direct asking if Lynch "had a set of balls" because Lynch is The Man and that led to a match.
Becky Lynch vs. Rhea Ripley ended in a double disqualification
It was an intense match from the moment it began and the crowd was hot for everything they did. I think the result of the match was very predictable because you knew there were going to be run-ins on this show. There were some good false finishes in the match. I liked Ripley's counter of the Disarmher into a Powerbomb, which Lynch turned into a headscissors. Ripley hit a superplex and that's where it ended. The question was, would there be a winner or would they just go for the double DQ? They went for the double DQ after about 10 minutes.
Match Rating: *** – The work was good and left me wanting to see the match again down the road. The DQ finish is frustration although it's not like that ending is a surprise.
Shayna Baszler and her Horsewomen friends were the first to go down to the ring. Baszler sent Lynch out of the ring, but then Lynch went back in leading to Ripley and Lynch clearing the ring. Lynch and Ripley stood tall.
Kona Reeves entered for a match, but as he got down to the ring, Ricochet showed up wit ha dropkick that sent Reeves into the ring. Ricochet got a huge pop from the crowd. That was well done. Matt Riddle made his entrance as the original opponent of Reeves, but then he had a match with Ricochet instead.
Matt Riddle defeated Ricochet
This was a very fast paced match. Ricochet hit a dropkick to send Riddle out of the ring and then he hit a somersault dive. Riddle followed that with a submission attempt and really took control with an overhead suplex. Ricochet got a neckbreaker that looked like it was almost botched, but it connected enough and it looked fine. Riddle avoided a Phoenix Splash, then they exchanged strikes and Riddle hit a release German Suplex. The fans were chanting "this is awesome" less than three minutes into the match. Cesaro and Shinsuke Nakamura showed up at ringside, they got rid of both of them and then Riddle rolled up Ricochet for the pin.
Match Rating: ***1/4 – This was all action and a lot of fun to watch. It was also the second straight match that made me want to see a much longer match between them down the road. I don't think the loss really hurts Ricochet since it was more of a rollup after there was interference at ringside.
Ricochet and Riddle fought off the Smackdown guys with Riddle hitting a knee to Cesaro and Ricochet hit a dive off the top over the barricade into the crowd. When Nakamura went after Riddle, Roderick Strong went after Shinsuke Nakamura and then Finn Balor went into the ring after Riddle! This was crazy! Balor tripped up Riddle, hit a double foot stomp to the chest and Riddle hit a Final Flash knee to the face to send Balor out of the ring. Riddle stood tall in the ring.
Analysis: There was a lot to digest there. I enjoyed it because it helped to set the tone for a chaotic night of NXT with surprise appearances during the show. That Ricochet dive off the top onto Cesaro into the crowd was so impressive and they shot it from the perfect camera angle that captured the distance of the diver very well.
The Undisputed Era (Kyle O'Reilly and Bobby Fish) defeated The Revival (Scott Dawson and Dash Wilder)
This was not for the NXT Tag Team Titles held by the Undisputed Era. Both teams are heels, but of course the NXT fans loved all these guys because they are two of the best WWE teams this decade.
They got a lot of time and because of that, they wrestled at a slow pace that was fitting for a match like this. I think sometimes we watch matches where we say we want these guys to get more time or give them less time. In this case, somebody decided they deserved 25 minutes and they trusted these four men to have an awesome match, which is what happened. I like how even it was for some of it, they had technical wrestling spots and then moments where they were brawling. Going into the first commercial break, Wilder and O'Reilly did a suplex spot where they bumped over the top to the floor.
There was a long sequence where Wilder was isolated, which you don't see very often since they are a heel team. That lasted for a few minutes, O'Reilly took out Dawson to prevent a tag a double team move by Undisputed Era nearly won the match. O'Reilly hit a running knee on Dawson for a second commercial break in this match.
Dawson finally got the hot tag for his team and the action really picked up from there. There were even some moves that we rarely see like Dawson hitting a diving headbutt off the top rope, which led to "tag team wrestling" chants and a brainbuster followed from Dawson for a nearfall. Wilder and Dawson hit a double knee attack on O'Reilly, who got in the way to protect Fish. Wilder took out O'Reilly with a DDT on the apron, then Revival did a Power and Glory tag team finisher (superplex and top rope splash) for a great two count! The fans were going crazy with "NXT" chants for that. The Revival managed to hit Shatter Machine shortly after that, but O'Reilly saved his partner by pulling Dawson out of the ring and sending him into the barricade. O'Reilly took out Wilder by sending him into the ring post and a dropkick off the apron. Dawson came back with a DDT and a small package got another two count. Undisputed Era took over again with their high/low kick combo with O'Reilly pinning Dawson for the win. The match went 25 minutes.
Match Rating: ****1/4 – That was an amazing match. It was one of the best matches on any WWE TV show this year. What I mentioned earlier about giving them a lot of time was the right move because they made the most of their time. The Undisputed Era getting the win was the right call since they're champions in NXT while The Revival are not holding titles right now. O'Reilly really stood out with his performance, but all four guys were on their game in this match. I just think O'Reilly's offense looks so great. Anyway, I highly recommend this match if you have WWE Network because it's on there now.
They showed outside the arena with The Viking Raiders arguing with The Forgotten Sons and
A video package aired to set up the Women's WarGames match at the NXT Takeover WarGames show on Saturday.
Kay Lee Ray defeated Dakota Kai
Ray is the NXT UK Women's Champion. She didn't get much of a reaction. They were in a tough spot following that incredible tag team match. Ray was in control for most of the match since she was the heel, Kai made the comeback using her kick based offense including a huge boot to the face while they were on the floor. Ray did the dreaded eye poke, then a superkick and Gory Bomb slam for the pinfall win after about six minutes.
Match Rating: **1/4 It was just an average match. They put Ray over since she's on the women's team at Takeover while Kai is not. That result makes sense.
After the match, Smackdown women (all in blue shirts) like Carmella, Dana Brooke, Mandy Rose and Sonya Deville attacked Ray and Kai. That led to NXT women running out for the save. There were also Raw women that entered like Natalya, Sarah Logan, Kairi Sane and Sane hit her Insane Elbow. Sane had a face off with Io Shirai, but that ended when others attacked. Nikki Cross showed up with a trash can lid. Some of the trash can attacks looked really weak, but others sounded good. Cross celebrated in her Smackdown blue shirt.
Analysis: That was fine for a brawling segment. I find it ridiculous that the wrestlers have to dress in the t-shirts representing their show, but that's the message that WWE wants to send during Survivor Series week. Cross is a popular woman, so it was a good move to have her end the segment.
The Viking Raiders (Erik and Ivar) defeated The Forgotten Sons (Wesley Blake and Steve Cutler) w/Jaxson Ryker
The difference between the Viking Raiders on Raw and NXT is that in NXT the fans know to chant "war" repeatedly for this team that used to be named War Machine. The formula of the match was pretty much the standard in this case with Erik as the face in peril, Ivar got the hot tag and the pace picked up. There were some quick tags from there and I was impressed by a springboard Doomsday Device like move, which led to Ryker putting Blake's foot on the bottom rope to break up the pin. Cutler hit a sloppy looking Backstabber on Ivar and then there was a Powerbomb into the double knees for two. When Erik tried a dive onto Cutler on the floor, Ryker got in a cheap shot punch. Cutler giving Erik a Death Valley Driver on the apron looked like a big move, but the crowd didn't react much. The referee tossed Ryker from ringside. They did this cool spot with Blake hitting a hurricanrana on Ivar to knock everybody else down. They even had a moment where there were three cartwheels followed by Ivar with a back elbow and the Viking Experience powerslam ended it for the Viking Raiders after about 12 minutes.
Match Rating: *** It was a good match that could have been shorter because I don't think the Viking Raiders should take 12 minutes to beat this team. It's not like the Forgotten Sons are pushed as a great time. A more decisive win for the Viking Raiders would have been better. You could tell the fans were losing interest a few minutes into this match. They worked hard and the last few minutes were really strong.
There was a video about Adam Cole defending the NXT Title at Survivor Series. He faces the winner of the NXT Takeover WarGames match with Pete Dunne vs. Killian Dain vs. Damian Priest as the match to determine who gets a title shot. I'll save my predictions for the NXT Takeover WarGames preview and Survivor Series preview.
There was a video about NXT Takeover WarGames where they spotlight the men's and women's WarGames matches. As we know, the women's WarGames match is the first-time women have ever been in that match.
The main event was a Ladder Match. The winner got the advantage for their team at WarGames this Saturday. A briefcase was hanging above the ring along with ladders at ringside.
Adam Cole defeated Dominik Dijakovic in a Ladder Match
This was not for Cole's NXT Title. The bigger man Dijakovic used his size advantage early with a clothesline leading to a flip bump from Cole. The fans were not into Dijakovic as much as some of the other NXT faces. When Dijakovic went for a ladder, Cole dropkicked it into him, but then Dijakovic came back by slamming a ladder onto Cole and whipping Cole into a ladder. When Dijakovic climbed the ladder for the first time, Cole superkicked him into the back of the right knee and worked on the knee. They went to break and came back for the conclusion of the show.
There were three ladders in the ring as Dijakovic tried to slam Cole onto a ladder bridge. Cole hit an Ushigoroshi where he drove Dijakovic's neck into the top of Cole's knee. Cole tried a ladder climb, but Dijakovic stopped that with a Chokeslam into a ladder that was up against the turnbuckle. That led to Ranallo yelling "Mama Mia" and the fans chanted it as well. Cole came back with an impressive Panama Sunrise piledriver after jumping off a ladder and that led to "NXT" chants. Dijakovic slammed Cole off the shoulders, right into a knee lift from Dijakovic. When Dijakovic climbed the ladder, he was hobbling because he was selling a right knee injury. Cole climbed up the other side of the ladder, he hit Dijakovic in the head with a briefcase and knocked Dijakovic off the ladder onto a bridged ladder. Cole pulled down the briefcase to get the win after 12 minutes.
Match Rating: ***3/4 That was an awesome ladder match. I was really impressed by the performance of both guys and especially Cole was able to hit all of his big moves against a much bigger opponent. Dijakovic did well in terms of selling the right knee injury. The final spot to end the match was set up perfectly with Dijakovic taking a big bump onto the ladder to end it emphatically. I like how that was booked while Cole was the obvious winner of the match. The heel side always has the advantage going into WarGames, so it's no surprise that Cole won.
The last five minutes of the show featured a showdown between the three brands with Smackdown and Raw wrestlers surrounding the Undisputed Era guys from NXT. Of course, everybody was wearing their color coded t-shirts to tell the audience who is on what show. The locker room spilled out with wrestlers joining the fun.
Drew McIntyre showed up in the ring and he hit a Claymore Kick on Dijakovic. Keith Lee went in the ring with McIntyre and Lee gave him the Spirit Bomb powerbomb. Ivar faced off with Lee, then they looked at the crowd of wrestlers and Ivar and Lee hit dives onto the pile of wrestlers! Lee jumped over the top while Ivar did a suicide dive. I watched it a few times and it was funny how comical some of the bumps looked where guys weren't even touched, but they sold it anyway. The fans loved it and chanted "NXT" for it.
Adam Cole thought he was all alone in the ring, but that's when Raw's Seth Rollins showed up. Rollins decked Cole with a superkick. There were some boos for Rollins from some fans as he set up for a big move on Cole, but Tommaso Ciampa showed up to face off with Rollins. As Ciampa went down to the ring, all the other wrestlers had to lay on the floor for several minutes selling the dive attacks. It looked ridiculous, but that's wrestling sometimes. Ciampa hit a running knee on Cole, who was on the floor.
Ciampa went into the ring with Rollins for a face to face confrontation. The fans chanted "Seth's not cool" at Rollins, which is interesting. Ciampa grabbed eachother by the head and exchanged punches. Each guy connected with elbow strikes to end the show.
Analysis: I thought it was a great ending because it promoted Survivor Series the right way with the Raw guys going after Smackdown and all of them going after NXT. As I wrote when Ciampa was going to the ring, it did look silly seeing all the other wrestlers just laying on the floor after taking dives a few minutes earlier. I understand why it happened because the focus was on Ciampa and Rollins in the ring, but that could have been booked better. Maybe have all of them go brawling to the back or something like that. Anyway, the Ciampa/Rollins showdown was interesting and most of all it felt fresh.
Here's a post show video that WWE posted of Rollins and Ciampa continuing their battle in the ring although they stopped fighting eachother and they beat up some heels instead.
Final Thoughts
I would give this show an 8 out of 10. I was thoroughly entertained by it thanks to the amazing tag team match, there were other quality matches and the chaotic nature of the show with Raw/Smackdown stars making surprise appearances made it more fun than a usual WWE show. The wrestlers appearing on the other shows will end after Survivor Series, but I don't mind it on the road to that show. I just think it's weak to have everybody in their color-coded t-shirts. It takes away from the authenticity of their characters.
The best matches were The Revival vs. Undisputed Era in one of the greatest matches on WWE TV this year. I liked Cole vs. Dijakovic in the main event as well. Lynch vs. Ripley was a nice surprise too.
There's a lot of incredible wrestling on Wednesday nights. I'm not the type of guy to pick sides. I don't really care to argue about ratings, which frankly is something I find strange that some wrestling fans argue about so much. If you're not working in the TV industry or for some ad company, who really cares? You don't care what the ratings are for sporting events or your favorite TV shows. Why care about this? I am enjoying all of it. I'd rather just celebrate getting the chance to watch so much great wrestling action every week. We are spoiled.
I hope you enjoyed this reaction column. It was just over 3,000 words, which is about half of what it would be if I wrote a detailed review. I like this format, so I need to do it more often. I'll save my predictions for the NXT Takeover WarGames preview and the Survivor Series preview.
—
Thanks for reading. My contact info is below.
John Canton
Email mrjohncanton@gmail.com
Twitter @johnreport
Personal Facebook and TJRWrestling on Facebook