The John Report: WWE Cruiserweight Classic 07/27/16 Review – Week 3 of 10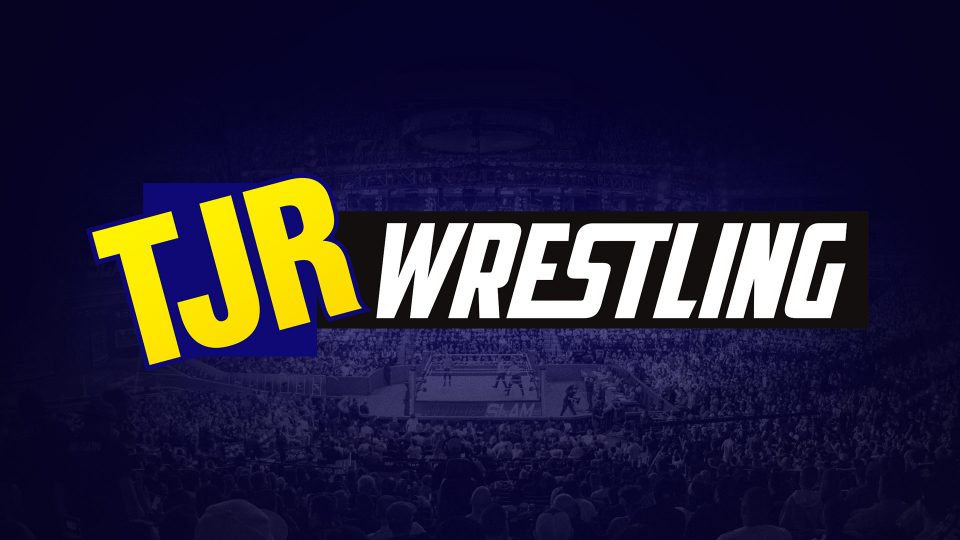 A video aired promoting the four matches that will take place later in the show with former WWE superstar Brian Kendrick returning to take part in this tournament.
The intro video aired.
In case you have missed my reviews of the first two episodes, here's a link to those articles.
A video package aired setting up Tyson Dux vs. Zack Sabre. Jr. Dux is from London, Ontario, which is where I am from. He talked about a knee injury he suffered in WWE in 2004 and how it was a long road back for him. He talked about how he's going to keep going. Zack Sabre Jr. is from Sheffield, England and he said he was mesmerized by guys like Chris Jericho and Eddie Guerrero going up.
The announcers Mauro Ranallo and Daniel Bryan welcomed us to the show.
There was a pretty good reaction for Sabre, who is pretty well known for being a star on the indies. Bryan said that Dux is a very skilled all around wrestler with a lot of experience as they noted he was 38 years old.
Zack Sabre Jr. (England) vs. Tyson Dux (Canada)
They shook hands. Sabre worked on the leg early and then Dux came back to work on his leg. Sabre is really slick at transitioning from different holds with Bryan getting excited about his technique. He kept on saying things like "that was so slick" as Sabre grabbed Dux in headlocks. Dux with a fireman's carry, then he clapped and the crowd booed him. Sabre did a counter that Bryan said it was "insane" while noting that you can appreciate it so much as a wrestler. Dux got out of an armbar with a body slam followed by some chops. Sabre with a back elbow followed by a European uppercut off the ropes and another one into the corner. Nice jump kick to the left arm by Sabre. Hard slap by Sabre, so Dux hit a Fisherman's buster for a two count. Dux with a fujiwara armbar grounded Sabre and then Sabre got a rollup, but Dux came back with an elbow smash. Sabre applied the Octopus submission working on the arm and then a kick to the arm. Quick legsweep by Sabre. Running knee by Sabre gets two. Dux with an atomic drop followed by a DDT gets two. Sabre came back with a bridging pin for two and then Dux hit a clothesline. Sabre had a body scissors applied with a hammerlock on the arm. Sabre applied the Omoplata submission won the arm of Dux. He couldn't get to the ropes, so he gave up and Sabre won after nine minutes.
Winner by submission: Zack Sabre Jr.
They replayed the finish with Bryan saying he had never seen a transition into that finish before. Post match, the wrestlers shook hands.
Analysis: **3/4 It was a pretty good match, but it will take people some time getting used to the style of Sabre. He really doesn't come across like a typical cruiserweight doing high flying stuff, but that's the point too. They want to show off different styles. The style of Sabre is different from anybody else in this tournament, but I expect him to go far. Dux did a pretty good job although as one of the older guys in this tournament it was obvious that he wasn't going to get very far.
Ranallo and Bryan talked about how impressive ZSJ was. Here's Corey Graves in the studio to talk about other matches.
Drew Gulak is an American that is a skilled mat wrestler. He talked about how it was surreal to be in the Cruiserweight Classic. Harv Sihra is from India (also from Canada) and showed a picture of him meeting Eddie Guerrero when he was young. He said he learned from Eddie that you should embrace your heritage.
(Commercial for SummerSlam.)
Drew Gulak (United States) vs. Harv Sihra (India)
They shook hands to start the match. Bryan said "oh my god" as Gulak did a body scissors and Sihra hooked his legs. Bryan noted the crowd doesn't realize it, but that's a painful hold. Sihra went on a flurry of offense to get some nearfalls. Gulak came back with a hard clothesline off the middle ropes for two. Hard whip into the corner by Gulak. Gulak slammed Sihra into the ropes leading to Sihra leaving the ring for a break. Sihra with a back body drop sent Gulak out of the ring. Springboard cross body block by Sihra took out Gulak on the floor. Back in the ring, two count for Sihra and then he hit a neckbreaker for two. Gulak tried going to the top, but Sihra stopped him and gave him a superplex as Bryan said that Gulak going to the top wasn't a smart move. Gulak escaped a hold, then Gulak applied a Dragon Sleeper, Sihra tried to fight it off and Gulak applied it again. Sihra tapped out giving Gulak the win after about six minutes.
Winner by submission: Drew Gulak
The win means Gulak faces Sabre Jr. in the next round.
Analysis: ** It was okay. That was one of the shorter matches of the tournament so far. Sihra did a good job of hitting some high flying moves to counter the technical style, but in the end it was Gulak being able to ground him and make him tap out for the win. The fans have a tough time getting into the submissions sometimes, which is understandable.
They hyped up matches to come.
Commercial for WWE 2K17 featuring Brock Lesnar.
A video aired for Tony Nese from the United States. He says he's pound for pound one of the strongest guys and one of the quickest guys. He said it's his time to show the world that by the end of this tournament he'll be the biggest name. I saw Nese in action a few months ago and he's very impressive. Plus, he worked in TNA as well. Anthony Bennett is also from United States and he's a charismatic guy with a five inch high top haircut.
Tony Nese (United States) vs. Anthony Bennett (United States)
Nese got a bit of a reaction because he's more well known while Bennett barely got a reaction. They shook hands. Nese did a Matrix ducking of a clothesline and then a leg sweep for a nearfall. They noted Bennett is only 145 pounds, which is the smallest in this tournament. Nese nailed a superkick outside the ring. Bennett fought back with a rolling cannonball to take out Nese on the floor. Back in the ring, Nese tripped him up and hit a Lionsault for a two count. Nese with a suplex gets two. Bennett came back with some leaping clotheslines and then a popup dropkick. Those clotheslines didn't look that great. Nese blocked a DDT attempt, Bennett kicked him free and hit a Tornado DDT that didn't connect that well. Bryan noted that Bennett didn't get all of it. They seemed to slip on something, but then Nese got control with a powerslam. Nese up top, but the referee told him to pause because Bennett may be hurt. Then the ref said it was okay. Nese nailed a 450 Splash to win after seven minutes.
Winner by pinfall: Tony Nese
They replayed the key spots with Bennett looking like he took a rough landing on the powerslam before the finish.
Analysis: ** A good showcase match for Nese, who is one of the best guys in the tournament. I didn't know much about Bennett going into it and he didn't really do enough to leave a lasting impression. I'll remember him as the smallest guy in the tournament, at least. Weird ending with the ref pausing the match, checking on Bennett and then Nese finishing. The crowd didn't get into the match except for a couple of the big moves from Nese.
Nese faces the winner of the main event: Kendrick vs. Mendoza.
A commercial aired for NXT merchandise available at WWEShop.
Corey Graves talked about how 11 men qualified for the round of 16. He noted it's the first time Brian Kendrick has been in a WWE ring in eight years.
Raul Mendoza talked about how he was from Mexico and was strongly influenced by Eddie Guerrero, who was a former WWE Champion. Brian Kendrick said he's there because of his experience. He talked about how he got to live his dreams and be a part of WWE, but when he was there he let it slip because he was busy patting himself on the back. He talked about how it gives him a new lease on life because without wrestling he's just living.
Analysis: Notice how so many of these guys mention how good Eddie Guerrero is? That's called leaving a legacy, my friends.
Nice reaction for Kendrick. The crowd is obviously familiar with him for his run with WWE in the 2000s. Bryan noted they had their first match together on October 4, 1999 and said that he wants Kendrick to win this. Barely a reaction for Mendoza. I don't know much about him.
Brian Kendrick vs. Raul Mendoza
They shook hands. Shoulder tackle by Kendrick, then a kick to the gut and Mendoza flipped over him leading to a headscissors takedown. Nice backflip by Mendoza to show off in the ring. Kendrick missed a dropkick, so Mendoza capitalized with a swing spot into a body scissors as he grabbed the leg of Kendrick. Kendrick was able to seize control with a hard kick to the face. Kendrick did a spot where he kicked the ropes when Mendoza's mouth was on the ropes. Mendoza was bleeding from the mouth. Kendrick hit a back elbow on him as the ref Charles Robinson checked Mendoza to see if he's okay. Kendrick with a corner clothesline. Mendoza used his speed to avoid an attack and hit a springboard missile dropkick. With Kendrick on the floor, Mendoza hit a corkscrew plancha over the top to take out Kendrick outside the ring. Back in the ring, Mendoza nailed a kick to the back of the head. Boot to the face by Kendrick and then a rocket kick by Kendrick knocked Mendoza down. Kendrick up top, Mendoza tripped him up and Kendrick was hanging in the tree of woe. Mendoza hit a coast to coast dropkick that was very impressive. Mendoza with a double knee backbreaker gets two as his feet were on the ropes. Bryan: "HIS FOOT'S ON THE ROPES! HIS FOOT'S ON THE ROPES!" DBry is into this! Kendrick played possum faking some injury, then he sent Mendoza into the second rope. Kendrick flipped him over, applied the Bully Choke (arm around the neck, then pulling back on the neck) and Mendoza tapped out after eight minutes.
Winner by submission: Brian Kendrick
Analysis: *** Fun match. Kendrick didn't do the kind of high flying offense that he used to do in WWE. He's in his mid-30s now, so it's easy to understand why. I was impressed by Mendoza, who did a lot of cool looking moves and did them well. Good finish to the match with Kendrick outsmarting him by faking an injury leading to the submission win.
As Kendrick was announced as the winner, Bryan said he wasn't thrilled with the methods, but he's happy Kendrick won. It's Kendrick vs. Nese next round.
Next week is the final episode of the first round with these matches:
Rich Swann vs. Jason Lee (Swann already has a NXT deal.)
Noam Dar vs. Gurv Sihra
Jack Gallagher vs. Fabien Aichner
Johnny Gargano vs. Tommaso Ciampa (Both have NXT deals.)
They showed some highlights from this week's show and that's the end of this episode.
Final Thoughts
This episode didn't have as much high flying action as the previous two episodes, which is fine. It's all about showing off different styles. Three of the four matches ended by a submission with only Nese going to the air with a 450 Splash in his match.
I think Bryan's enthusiasm for the technical wrestling style was obvious during this show. He was getting really excited for things Sabre and Gulak were doing. The crowd doesn't always get it, though. Some of those holds they were doing generated no reaction while Bryan tried to explain it to us.
Out of the four winners on this show, I think Sabre Jr. is the one that has a legitimate shot to win it or at least make it to the finals. Plenty of rumors that WWE wants to sign him to a deal.
In case you've missed a review of a previous Cruiserweight Classic episode, here's a link to those articles.
Thanks for reading. Go Toronto Blue Jays.
John Canton – mrjohncanton@gmail.com
Twitter @johnreport