The John Report: The WWE Raw Deal 11/21/16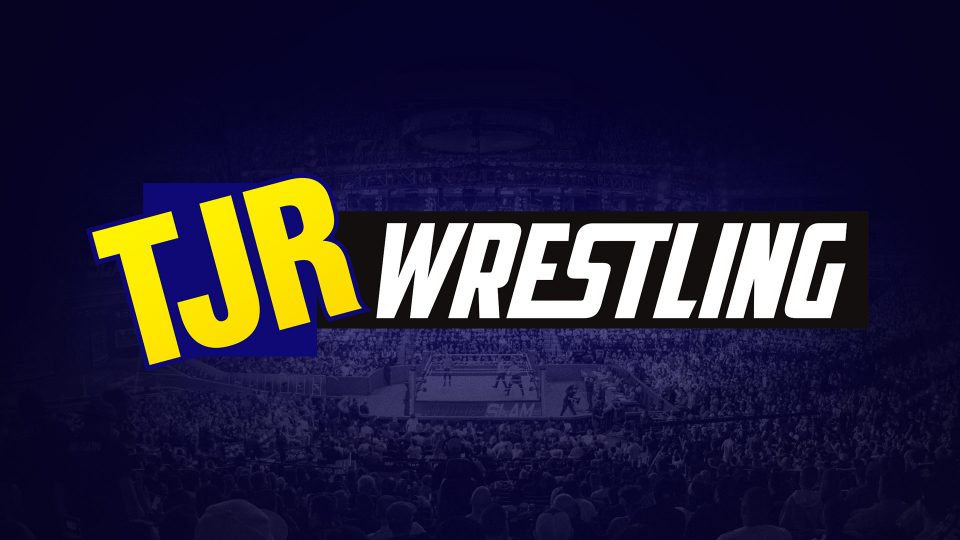 This week's Raw is the follow up to Survivor Series. I did not attend this show after being at NXT Takeover and Survivor Series in back to back nights. I figured it would be better to make the two plus hour trek home on Monday morning and I'm glad I did because I was all WWE'd out on Monday if that's at all possible.
As for reviews of those shows. They are coming in the next day or two. I just need to find time to fit it all in. Thanks for being patient and understanding or for being grumpy and miserable. The choice is yours.
Live from Toronto, Ontario this is the Raw Deal for episode #1226. Follow me on Twitter @johnreport.
The show began with short clips of the Goldberg vs. Lesnar match at Survivor Series. It showed the Goldberg win that took just 86 seconds. Cue sex jokes. Or not. Up to you.
Analysis: I was stunned by the result, but if I knew that Goldberg agreed to more matches then I would have been less surprised. Most people I was sitting near were angry about it because we all expected the show to end around 11pmET and instead it ended a half hour early.
Bill Goldberg was shown walking backstage on his way to the ring while members of the WWE roster were standing by. He was in his street clothes with a jacket and jeans. Loud "Goldberg" chants from the crowd as he got his full pyro entrance.
Analysis: It's smart to start the show with him. It's what people talked about at Survivor Series the most whether they liked what they saw or not.
Goldberg was in the ring alone with microphone in hand. He raised his arms to acknowledge the crowd. He thanked the crowd for giving him the ability to come back in the ring and be Goldberg again. He should thank Vince for paying him a lot of money again. Some fans chanted "you still got it" although it didn't pick up. Goldberg thanked his wife and son seated at ringside. He said his boy gave him the ability to be that superhero again. He looked into the camera to say that he did what he said he was going to do when he came, he fought and conquered the beast Brock Lesnar.
Goldberg said that all good things must come to an end. Fans chanted "no" at him. He said after the match, he ran into Stephanie McMahon. She said that Goldberg was right that he had one hell of an ass kicking left in him and then she asked Goldberg if he had one more title run left in him. He asked: "Do I?" Fans chanted "yes" at him. Goldberg said he had one more title run left in him. Loud "Goldberg" chants again. He mentioned the Royal Rumble. "At the Royal Rumble match, everyone is next." He dropped the microphone and left. He hugged his son, kissed his wife and left. At one point near the end some fans chanted "you screwed Bret" at him, but it didn't pick up.
Analysis: There was a report last night after Survivor Series that said Goldberg agreed to wrestle more than one match. It makes sense to have him work the Royal Rumble. His star power will help the match, which is taking place at San Antonio's Alamodome with a likely attendance of 50,000+ people. I assume that Lesnar will also be in the match, they'll have an altercation as part of the match and then they can do another match at WrestleMania with Lesnar winning. I'm not sure if that's the plan, but it would make a lot of sense.
The New Day were backstage along with Cesaro and Sheamus. They got into a shoving match and that title match is next.
(Commercial)
Images were shown from Survivor Series.
The New Day made their entrance. Fans chanted "New Day rocks" for the Tag Team Champions. Xavier Woods said they led their team to victory and that they know they were eliminated early, but great captains always lead their team to victory. Woods talked about how a team called Demolition hold different Tag Team Titles for 478 days. Kofi Kingston added that in 23 days that record will be demolished. Big E noted some boos for saying demolished when talking about Demolition. Woods said there are so many teams that want to interrupt their reign…like who…cue the "who" chants. Big E said that they will not be denied because…New Day Rocks.
Cesaro and Sheamus made their entrance. They were the survivors in the tag team match at Survivor Series, so they get a title shot. Logic makes sense.
Raw Tag Team Championships: Big E & Kofi Kingston (w/Xavier Woods) vs. Cesaro & Sheamus
Cesaro with a powerslam on Big E early on. Kingston and Cesaro each did monkey flip spots where they landed on their feet. Sheamus did a blind tag, pulled Kingston out of the ring and tossed Kingston face first into the ring post to send the show to a break.
(Commercial)
Back from break, Sheamus jumped off the top rope and Kingston nailed a dropkick. Backbreaker by Sheamus on Kingston gets two. Sheamus hit a forearm, fans chanted "ten" and he told them to kiss his ass basically. Kingston avoided an attack and Sheamus accidentally knocked Cesaro off the apron. Big E got the hot tag with three belly to belly suplexes on Sheamus, back body drop to Cesaro and Kingston took out Cesaro with a diving attack. Big E running splash gets two on Sheamus. Sheamus came back with White Noise on Big E for the two count. Cesaro tagged in with uppercuts for Kingston, who was legal for his team. Kingston off the top rope, Cesaro caught him and hit a backbreaker. Great move. Kingston came back with the SOS for a two count. Boom drop by Kingston. Cesaro caught him and hit the Cesaro Swing as the crowd chanted "ten" as has been the case the last few days in Toronto for Tye Dillinger. It was about 20 rotations if I had to guess. Cesaro applied the Sharpshooter on Kingston in the ring. Sheamus nailed a Brogue Kick on Big E. Woods played the trombone on the apron and Kingston was tapping, but the ref was distracted by Woods. Kingston with an inside cradle on Cesaro, Woods held Sheamus to prevent him from interfering and Kingston got the successful pin on Cesaro after 12 minutes of action.
Winners by pinfall: The New Day
Post match, New Day celebrated the win while Sheamus and Cesaro bickered about the loss.
Analysis: ***1/4 A good match as usual from these teams. They have a lot of chemistry after working so many matches together. New Day are a unique group that cheats to win matches even though they are faces. It could lead to a future match where Woods is banned from ringside or make it a steel cage match to prevent interference. I'm not sure, but it makes me think that they are going to do the match again.
The great Chris Jericho was backstage with The List of Jericho in hand and Charly Caruso interviewed him. He said Raw lost when somebody grabbed The List and the pages with his deepest thoughts were spread everywhere. He said later on the Highlight Reel we'll find out who is to blame.
Charlotte will be on Raw later to explain her actions at Survivor Series because we're supposed to be surprised that a heel acted like a heel.
(Commercial)
There was a shot of Enzo Amore naked outside of a door that said "Male Locker Room" on it. Enzo walked down the hallway naked as they digitized the private parts. The Shining Stars said they had a resort for people like him. Titus O'Neil told him to put some damn clothes on. Lana walked up to him. Enzo: "How you doin'?" Crowd laughed. Rusev walked up to him wondering what he was doing naked in front of his wife. Big Cass showed up. Rusev wanted to take on Enzo in a match. He left with Lana while putting a hand over her eyes. Cass went to get Enzo some clothes.
Analysis: That's a unique way to set up a match.
The announce team of Michael Cole, Byron Saxton & Corey Graves discussed it with Graves acting discussed and Saxton saying it happened to him in college.
There were images shown from Survivor Series telling the story of Sami Zayn losing to The Miz due to Maryse causing a distraction.
Raw Commissioner Stephanie McMahon and GM Mick Foley were in their office celebrating Goldberg in the Royal Rumble with Mick telling her to take credit for talking him into it. They said they "dominated" Survivor Series with wins 3 of the 5 matches. Stephanie said she wasn't really serious about firing people – she said she was just trying to motivate them. You could just say it's bad writing. Sami Zayn showed up. Foley told Zayn he's a fan and a believer, but he did not bring the IC Title over to Raw like he hoped. Zayn said nobody is more heartbroken about it than him. Foley said that there has to be ramifications for failure, so he is putting Zayn in a match against Braun Strowman. Stephanie said good luck and that it was awesome.
Analysis: Just move Sami Zayn to Smackdown. He has been one of the worst booked performers since the brand split and there is no reason for it to be the case.
Cedric Alexander made his entrance.
(Commercial)
Ariya Daivari did a promo before the match. He said he always heard that Canada was better than the United States. People cheered. He said now that he's here, you Canadians are no different than Americans. Crowd booed. Then he spoke Farsi to get some more heat.
Analysis: Raw needs better writers if that's all they can come up with. As a Canadian, should I be mad that he said we are no different than Americans? I can't say I care.
Cedric Alexander vs. Ariya Daivari
The announcers plugged the 205 Live show starting November 29 on WWE Network. Daivari applied a chinlock early on. Back elbows by Alexander followed by a headscissors. He went for a springboard, but Daivari tripped him up and got a two count. Hard clothesline by Daivari gets a two count. Alexander with forearm smashes and a handspring into a kick to the head. Springboard clothesline by Alexander. Lumbar Check by Alexander gets the win after four minutes.
Winner by pinfall: Cedric Alexander
Analysis: *1/2 An easy win for Alexander to try to establish him as a threat in the cruiserweight division. I'm a huge fan of Alexander, so glad to see him get a win like that. He deserves more of a spotlight. Daivari is part of this division to put people over at this point.
Chris Jericho was shown backstage getting ready for his Highlight Reel segment.
(Commercial)
Images were shown from Survivor Series.
Highlight Reel with Chris Jericho
The great Jericho received a huge ovation because he's one of Canada's best wrestlers ever (maybe the best) and he gets cheered even when he's supposed to be a heel. Shoutout to the guy with the "I'm From Winnipeg You Idiot" sign at ringside. Jericho was in his street clothes including a vest, scarf, leather pants and of course "The List of Jericho" in his hands.
Jericho said he's calling this the autopsy to the biggest upset in Survivor Series history when Team Raw lost to Team Smackdown Live. He wants to find out who is at fault and find out why this travesty happened. Kevin Owens' music played.
Kevin Owens, the Universal Champion, received a huge ovation from the Canadian crowd since he's also Canadian. Owens got into the ring with Jericho with a microphone in hand.
Owens said he knows who is to blame, so figured he could show everyone. He asked if he could use the Jeritron 5000 to demonstrate and Jericho told him it's the Jeritron 6500. Owens asked the "monkeys in the truck" for the first picture, which was Jericho about to get hit with a Styles Clash. Next picture showed Owens hitting Styles in the back with The List with Owens saying he saved Jericho since he is his best friend. Jericho: "Are you my best friend?" Most fans chanted yes. Jericho said if you're my best friend you know how much The List means to me. Owens replied by asking: "Who cares?" Crowd let out a big "ohhh" reaction to that. Jericho said he cares because The List means everything to him. Owens said he is Jericho's best friend – he sacrificed himself for him because when Owens hit Styles with the list he was saving Jericho. He said instead of capitalizing on that, Jericho walked right into a RKO and he got eliminated too. Owens said that RKO is a waste of their friendship.
Jericho said if that's what he really feels then maybe they don't have much of a friendship to begin with. Jericho claimed that every week it's the same thing – RKO, Pedigree, Spear and Jericho said that Owens is never there to have his back. Jericho said he knows who is at fault for their loss of Survivor Series. Owens said he knows who it is too. Jericho said he's finished with this conversation and he's finished with Owens. Owens said he'd tell him whose fault it is. They looked at eachother with angry faces and said: "Roman Reigns!" The crowd cheered and they hugged it out. That earned some "yes" chants.
Analysis: That was awesome. They teased the split, there were probably a lot of people that bought into it being the end of this friendship, but it's not happening yet. That will likely happen early next year either leading to something at the Royal Rumble or perhaps all the way until WrestleMania.
The fans cheered as Jericho said he knows Owens was looking out for him. Owens said he would never compromise The List because it meant so much to Jericho. Jericho said that Reigns didn't help anybody. Owens said that Reigns was just standing on the apron letting his hair conditioner sweat come out and you know who else wouldn't do it…his other hair conditioner brother Seth Rollins. Owens said it is Roman's fault that Team Raw lost and it was just as much Seth Rollins…so here comes Rollins.
Seth Freakin' Rollins walked down to the ring as Cole noted it was Bizarro Land – the WWE term to explain Canadian crowds. Rollins said that in return for being on a team with those two scumbags, he was promised future opportunities. Rollins said he wants a one on one match with Owens for the Universal Title tonight. The crowd chanted "yes" so Owens told them to stop because the guy that used to do that isn't relevant anymore. Ouch. Owens wondered who gave Rollins that opportunity. Jericho called Rollins a stupid idiot and said he didn't believe what he was saying. Rollins said he's going to take that title from Owens and he guesses he'll have to run through both of them to do it.
Rollins punched both of them, but Owens and Jericho took him down. Roman Reigns made the predictable save to boos. Jericho left the ring and Reigns nailed a clothesline on him. Reigns hit a clothesline on Owens, Jericho avoided a Rollins Pedigree and Reigns nailed a Superman Punch.
Raw GM Mick Foley stood on the ramp. He said that Rollins was correct in saying he was promised a future opportunity. He set up Owens vs. Rollins in a No Disqualification match tonight with Jericho and Reigns banned from ringside.
Analysis: The immediate thought with that stipulation is that if it's No Disqualification then banning people from ringside feels irrelevant. Owens and Jericho were awesome in this segment going from acting like they were mad at eachother to blaming the faces of Raw for their loss. Rollins whining about things happens too often, but he gets a title match later in the show. Booking Reigns as the top face that saved Rollins is weird just because the crowd boos Reigns.
A replay aired of Goldberg's promo earlier in the night. The announcers plugged other things.
Enzo Amore and Big Cass were shown walking backstage.
(Commercial)
PLUG TIME: We do a TJRWrestling Podcast every week that you can listen to right here on Podbean or use iTunes by searching "TJRWrestling" or "John Canton" to get it. This week's show will be out on Thursday with my live perspective from attending two WWE events.
The "Ravishing Russian" Lana was in the ring. She said "and now America" as the crowd booed because it's not America. She introduced the American hero, her husband Rusev.
Analysis: I'm not sure if she said America out of habit or if it was intentional. It got heat, so intentional would make sense.
Enzo Amore and Big Cass did their full entrance. Enzo said if she wanted to see him naked then hack his phone like everybody else in her country. Cass said if we saw Rusev without his pants off there's only one word to describe him…SAWFT.
Analysis: If this was your first time watching WWE you would want to cheer Rusev because the dudes were mocking him and his wife when he did nothing wrong. Just saying.
Rusev (w/Lana) vs. Enzo Amore (w/Big Cass)
Rusev was aggressive early. Enzo got a rollup, but his success didn't last long as Rusev hit a superkick. Accolade submission applied by Rusev right in front of Big Cass. Enzo tapped out. Cass into the ring and Rusev bailed to the floor. It went one minute.
Winner by submission: Rusev
Analysis: 1/4* A squash win by Rusev that was quicker than the backstage segment and the pre-match promo.
Luke Gallows & Karl Anderson vs. The Golden Truth is next.
(Commercial)
Luke Gallows & Karl Anderson vs. The Golden Truth (Goldust & R-Truth)
The winners of this match face New Day for the Tag Team Titles next week on Raw.
Leg drop by Truth on Anderson. The heels took control after Gallows hit a boot to the face of Truth. Anderson with a clothesline on Truth to keep him in their corner. Gallows with a corner splash and clothesline for a two count. Jumping heel kick by Truth on Gallows created some space. Hot tag to Goldust against Anderson. Uppercut punch by Goldy followed by a running bulldog. Crowd chanted "ten" for the corner punches. Spinebuster by Goldust on Anderson gets two. Goldust with a cross body off the top and a powerslam on Anderson for two as Gallows made the save, so Truth sent Gallows out of the ring. Goldust was on the top for some reason, so Anderson kicked him in the head. Gallows got the tag, they hit the Magic Killer and pinned Goldust to win after six minutes.
Winners by pinfall: Luke Gallows & Karl Anderson
Analysis: *1/2 A boring match to put over the heels, who were obviously going to win. If it was three minutes shorter I would have been fine with that. The crowd doesn't care about Goldust and Truth that much since they are there to just put people over more than anything.
A video package aired showing people buying WrestleMania tickets in Orlando last week.
Analysis: I'm probably going, but I didn't get tickets yet. That's some exciting analysis huh?
Zayn vs. Strowman is up next. Strowman was shown walking backstage.
(Commercial)
Images were shown from Survivor Series.
Next year's Survivor Series is in Houston, Texas. They also get a Takeover, Raw and Smackdown all in the Toyota Center.
Sami Zayn made his entrance to a big reaction. Strowman ran down to the ring and hit him in the back with a forearm. Strowman tossed Zayn into the barricade. Strowman sent Zayn into the ring. The bell rang.
Sami Zayn vs. Braun Strowman
Strowman hit a running clothesline in the corner. He did it again. Zayn got a boot up to prevent a corner attack. Forearm smashes by Zayn, but they did no damage as Strowman came back with a clothesline. The ref checked on Zayn. Stiff clothesline by Strowman on Zayn. He hit another clothesline. Zayn was stumbling around the ring. Knee lifts from Strowman as fans did "ole ole ole" chants for Zayn. Strowman nailed forearm strikes and the ref told him to back off. Strowman set up Zayn upside down in the corner. Mick Foley showed up on the ramp to say stop the match because Zayn can't defend himself. The match went four minutes.
Winner by ref stoppage: Braun Strowman
Post match, Strowman celebrated his victory while Zayn continued to have a glazed look on his face.
Analysis: 1/2* It was an angle more than a match. Strowman is a destructive monster. Zayn continues to be booked in a terrible way unless there's some sort of pay off to this angle, but I don't see that coming just based on the poor writing that continues to exist in WWE. Based on Foley putting Zayn in that match and agreeing with Stephanie so much, it's almost as if WWE wants us to boo Foley too.
Charlotte up next.
(Commercial)
The weekly video about "Emmalina" premiering soon aired.
Analysis: They should air that video for the next two years. I'm kidding. More Emma please.
The Raw Women's Champion Charlotte showed up in her ring gear with Dana Brooke. An image was shown of Charlotte hitting Bayley with a boot to the face after their Survivor Series win. She said she's the Wayne Gretzky of the WWE, but she's even better than him. Nope, but good heat in Canada. She bragged about being above the peasants on Raw.
Sasha Banks also walked out in her ring gear.
Analysis: I wonder if a tag match is going to happen. Now that's sarcasm.
Sasha Banks went into the ring and Charlotte sarcastically asked how she was doing. Banks told her to shut up. Banks said she's still owed her championship rematch from Hell in a Cell and she wants that rematch right here, right now. Charlotte acted like she would giver her a rematch right there, but then changed it up and said next week's Raw is in her hometown of Charlotte, so we'll do it then.
Nia Jax entered the ring with microphone in hand. She said she's not there for Charlotte. She's there for Sasha. Jax said she dominated the Smackdown Live team while Banks didn't dominate. Jax called Banks an overrated, purple headed Barbie Doll. Jax said once she gets her title back she'll show how overrated she is. Jax told Banks that when she stands next to her she is not The Boss. Brooke got in Banks' face, so Jax slammed Banks into the corner. Charlotte nailed Banks with chops as Jax held her. Bayley ran out to the ring for the save, so Jax tossed Banks out of the ring. All of them in their ring gear, by the way. Here's a commercial.
Analysis: It was a predictable segment to set up the predictable tag match. They don't even try to come up with different ways to set up matches although I guess the Enzo thing earlier was "creative" in a unique way. I didn't say good.
(Commercial)
The tag match was underway with Cole noting that GM Foley made the match during the commercial break.
Charlotte & Nia Jax (w/Dana Brooke) vs. Bayley & Sasha Banks
As the match began, Graves said it wasn't fair to Charlotte because she thought she had the night off. If she did, why is she doing a promo in her ring gear unlike the times when she is off and is in street clothes? The faces were in control for a bit until Jax tagged in with a running body attack on Bayley. The heels continued to work over Bayley as Jax hit a body slam. Charlotte tagged in and they did this sloppy monkey flip spot. Banks tagged in with a cross body block off the top and double knees to Charlotte. Double knees in the corner by Banks as Jax made the save. The faces worked together for a double suplex spot on Jax that earned a big ovation. Rollup by Charlotte gets two. Banks with a rollup into a Bank Statement. Charlotte tapped out. The match went six minutes.
Winners by submission: Bayley & Sasha Banks
Analysis: **1/4 A decent match with the heels working on Bayley for a few minutes, Banks getting the hot tag and finishing off Charlotte. The double suplex spot earned the biggest ovation of the match and it worked at Survivor Series too. The finish makes sense because Banks is facing Charlotte next week for the Women's Title, so of course Charlotte had to tap out to her in a tag match. I don't love that ending, but it's what I expected.
Another replay aired of Goldberg's promo to begin the show.
Seth Rollins was interviewed backstage by lovely backstage interviewer Charly Caruso. Rollins was confident in saying he's going to take the Universal Championship because he's the best of the best.
Brian Kendrick entered to join commentary for the next match.
(Commercial)
A video aired for The Rock's new movie Moana.
Rich Swann vs. Noam Dar vs. TJ Perkins
The winner of this triple threat match will face Brian Kendrick at 205 Live the debut episode next Tuesday, November 29.
Kendrick took credit for 205 Live being created after he won the title. Perkins missed a dropkick on Dar and then Dar hit a dropkick that sent him out of the ring. Swann has "wings" on the side of his trunks as he hit a dropkick on Dar. Perkins avoided an attack and hit a running dropkick to the knee as the show went to break.
(Commercial)
Back from break, Perkins had a leg submission on Swann while hitting Dar with a Northern Lights suplex for two. Perkins hit a springboard dropkick on Swann. Swann knocked Perkins off the top with a kick. Perkins hit Dar with a spin kick. Dar applied an Ankle Lock on Perkins. Swann hit Dar with a kick to the head and a kick to Perkins. Swann went for his standing 450, but Perkins applied a knee bar. Dar dropkick on Perkins. Running dropkick by Dar on Perkins in the corner. Perkins with a knee bar on Dar and Swann hit a rolling thunder splash. Spin kick by Swann led to him pinning Perkins to win in about eight minutes.
Winner by pinfall: Rich Swann
Analysis: **1/2 A good match with a lot of dropkicks. Seriously, they were all doing dropkicks at a rapid pace. No surprised that Swann got the win since he pinned Kendrick a few times in the last month. I think Swann will win the Cruiserweight Title on the debut episode of 205 Live next Tuesday because it's a good way to get the interest up for the new show.
Kevin Owens was interviewed backstage by Charly Caruso. He called her Renee. Owens said that at Survivor Series he had to see Seth Rollins fail again. He mentioned that he didn't get pinned while Rollins did. Owens said there must be a winner and his name Renee – "you're not Renee who are you" – and his name will be Kevin Owens.
Analysis: Solid promo by KO like usual.
(Commercial)
Next week on Raw: Charlotte vs. Banks for the Raw Women's Title and New Day vs. Gallows & Anderson for the Raw Tag Team Titles.
Analysis: It's good to promote matches one week in advance. It doesn't always have to be title matches, but those certainly help. Neither match is that fresh or new since we've seen both matches many times.
Enzo and Cass did some promo shilling WWE Shop merchandise for Black Friday coming up this week.
Kevin Owens entered first with the Universal Title. Seth Rollins walked out second with both guys getting good ovations. They got the big in-ring intros by Jojo since it's a title match.
Universal Championship No Disqualification Match: Kevin Owens vs. Seth Rollins
Owens went out of the ring looking for a weapon, but Rollins went after him and hit a flying knee to the face. Rollins grabbed a table from under the ring. Package Powerbomb by Owens and he tossed the table out of the ring to get booed. Break time.
(Commercial)
Back from break, we got a highlight of Owens hitting Rollins with a DDT on a chair during the break. Owens hit Rollins in the back with a chair. The crowd was chanting "ten" at Owens so he mocked them. Owens jabbed Rollins in the ribs with a chair. Rollins hit Sling Blade to create some space. Rollins hit a suicide dive on the floor. He sent Owens face first into a chair that was in the ring and that earned a two count.
(Commercial)
Back from break, Rollins with a knee, Owens with a kick and Rollins hit a leaping kick. Both guys were down. They showed a clip of Owens sending Rollins through a table with a back suplex. Rollins went up top with a Frog Splash, but Owens moved. Owens hit a cannonball in the corner after putting a chair in Rollins' face. Owens set up two tables side by side in an open position. Rollins fought out of a Powerbomb and hit a back body drop that sent Owens crashing onto the two chairs for a good nearfall. Fans chanted "this is awesome" for them. It is pretty good, yes. Rollins went out of the ring to bring another table into the ring. He set it up against a turnbuckle. Rollins nailed a standing side kick for two. Rollins nailed a jumping kick while on the apron. They battled on the top rope, Rollins picked him up and gave him a Powerbomb into the table. That earned a two count. Awesome nearfall.
Owens bailed to the floor again. Rollins with a clothesline that sent Owens over the barricade. Rollins jumped into the crowd to take out Owens. They fought into the crowd with Rollins throwing a trash can at Owens. Rollins climbed a wall, went up the railing and hit a cross body block off a ten foot high entrance area that knocked down Owens. Rollins was fired up as fans chanted "holy shit" for that spot. They stumbled their way back to the ringside area with Rollins hitting a back body drop over the barricade. Rollins stood on the barricade and a "fan" in a mask shoved him down. The fan shoved him down and Rollins took off the mask to show it was Jericho. It was Sin Cara mask, which is hilarious since Jericho got in a fight with him a few weeks ago. Rollins hit Jericho with a Pedgiree on the floor. Owens with a side kick to Rollins. Owens nailed a Powerbomb on the side of the ring apron. Owens rolled Rollins in and got the pinfall win at the 23 minute mark.
Winner by pinfall: Kevin Owens
Analysis: **** An excellent main event that was four stars out of five. I liked that they were given a lot of time, it was a physical style of a match and the ending makes Rollins look sympathetic. They did a lot of cool spots in the match with plenty of believable nearfalls and Rollins hit that great dive off a balcony area in the crowd. The ending was cheap and also what I was expecting. Banning people from ringside in a No Disqualification match is a stupid idea to begin with. Jericho wearing a Sin Cara mask is awesome and I saw Sin Cara even tweeted about it, so that makes it even funnier. A problem with WWE creative is sometimes people break stipulations or rules and the people in charge do nothing about it right away. At other times, they do stuff immediately. There's no consistency. Getting back to the match itself, once again I enjoyed it a lot and I'm glad they were given over 20 minutes to tell a great story.
Post match, Owens held up the Universal Title and hugged his best friend Chris Jericho. The show ended with their celebration while Rollins was still out in the ring.
Analysis: All of this is likely leading to Owens vs. Reigns at Roadblock in a Title vs. Title match (that was already announced in the local market) while Rollins faces Jericho as the top two matches.
Three Stars of the Show
1. Kevin Owens
2. Seth Rollins
3. Chris Jericho
The Scoreboard
7 out of 10
Last week: 6.5
2016 Average: 5.75
2016 Average since brand split starting July 25: 5.86 (Smackdown is 6.34)
Last 5 Weeks: 6.5, 6, 4.5, 5, 4.5
2016 High: 9 (April 11/July 25)
2016 Low: 4 (Feb. 29/Mar. 21/Aug. 15)
Final Thoughts
I give it a 7 out of 10.
I thought it was a pretty good show and it's my first 7/10 score since October 3, so it's been a while. The main event was great and some of the other matches were okay.
Owens and Jericho were tremendous on the microphone again. I loved that promo. Seth Rollins did an excellent job in the main event with Owens as well. They were clearly the three stars this week.
The Goldberg promo was well done too. His return has gone better than I expected. Saying that he'll be in the Royal Rumble match will be a boost for that event.
I'm surprised that Roman Reigns was only on the show in the opening segment. I know he was booed heavily on Sunday, so perhaps WWE didn't want to have him get booed a lot on Raw, but it happens to him a lot anyway. It was just weird that one of the top guys was only on the show for about one minute.
Some of the other ways they set up matches like Naked Enzo and the women's tag were pretty lame. I just wish there were better ways to set up matches. It would also be nice if Sami Zayn wasn't booked like such a loser so much. His character is seriously hurting right now.
Next week there are two title matches advertised. I don't see either title changing hands, but you never know.
—
That's all for now. See ya next time for the Smackdown review.
Thanks for reading. Go Los Angeles Rams. Go Toronto Raptors.
John Canton – mrjohncanton@gmail.com
Twitter @johnreport