The John Report: The WWE Raw Deal 09/23/19 Review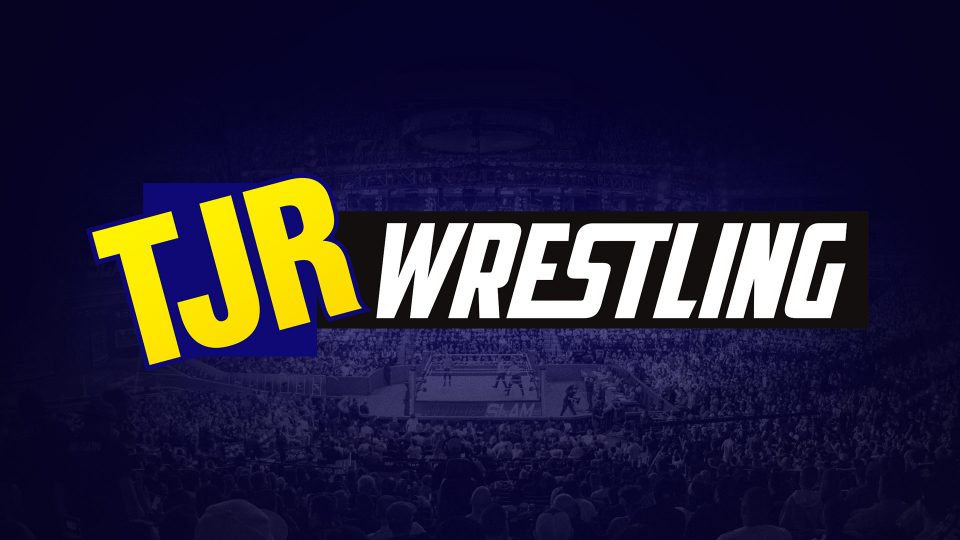 Welcome to another edition of the WWE Raw Deal review here on TJRWrestling. It's the last Raw before they change the set next week and they're also bringing back pyro next week as well (according to the usually reliable Wrestlevotes on Twitter). Since WWE is getting paid over $500 million per year combined from NBC/USA Network for Raw and FOX for Smackdown, they might as well invest by bringing back pyro. We also know October 11 and October 14 will be the WWE Draft 2019 edition, so there are a lot of changes coming in the next few weeks.
Before I get started, please check out my review for the WWE Untold documentary called "That's Gotta Be Kane" that covered the debut of Kane at the Badd Blood PPV in October 1997. It also went in depth on the awesome feud between The Undertaker and Shawn Michaels in the first Hell in a Cell. I thought it was excellent.
Live from San Francisco, California, this is the Raw Deal for episode #1373 of Monday Night Raw. Follow me on Twitter @johnreport. Please visit TJRWrestling.net daily for our regular updates on the wrestling business featuring WWE news coverage along with reviews about wrestling's past and present. Thanks to Melo Man for the banner up top. Go Los Angeles Rams, who are sitting at 3-0 after a tremendous Sunday night victory over the Cleveland Browns. It's time for Raw.
The opening WWE graphic had technical difficulties followed by The Fiend's face appearing to show the power of The Fiend.
There was a video package to start the show that showed Bray Wyatt's attack as The Fiend on Kane and also on Seth Rollins.
Let's Hear from Seth Rollins
Seth Rollins made his entrance with the Universal Championship on his right shoulder. He got a decent response. Rollins started last week's show with a promo as well, so it's not exactly a unique way to begin.
Rollins said that over the last seven years, he's seen a lot in this ring, but he's never felt how he did at the end of Raw last week. Rollins talked about how he got beat up by five guys and then he had the living embodiment of fear by his face when The Fiend was staring at him. Rollins said in less than two weeks, he's got to step inside Hell in a Cell and defend the Universal Title against The Fiend Bray Wyatt. Rollins said we know that Hell in a Cell is dangerous and it shortens careers, but facing off with Wyatt is an entirely different story, so what does he do? Rollins yelled that he will survive and he will prevail. Rollins said at SummerSlam he survived and he prevailed against Brock Lesnar. Rollins said that at Clash of Champions, it took everything he had to put Braun Strowman down and he survived and prevailed. Rollins said he's going to do what he does and that is survive and prevail at Hell in a Cell. Rollins said he's not saying it's going to be easy.
Braun Strowman made his entrance with a confident look on his face. Strowman got in the ring to face off against Rollins.
Strowman told Rollins if he had something to say about him, he prefers that he says it to his face. Strowman said that unlike Bray Wyatt he doesn't go around there like Mr. Rogers playing psycho games with puppets. Rollins tried to speak, but Strowman said he isn't done talking. Strowman said that last week Rollins said he hoped Strowman didn't get to face Rollins again. Rollins said that he has a lot on his plate and what he said was he was glad he didn't have to face Strowman again. Rollins messed up a bit saying Hell in a Cell when talking about Clash of Champions, but then corrected himself and Rollins said he's ready for a fight. Strowman wondered if that was a challenge and Strowman told Rollins he's going to get these hands.
Analysis: It was the typical opening segment to set up a big match for later in the show. Rollins vs. Strowman is a big match to build for later in the night, so I don't mind that they are doing it just eight days after Clash of Champions. The good thing was this segment ended at around ten minutes into the show. It didn't drag on too long like some opening promos do.
The Raw announce team of Michael Cole, Corey Graves and Renee Young talked about what's to come on the show this week.
Later on Raw: Fatal 5-Way with AJ Styles, Shinsuke Nakamura, Ricochet, Robert Roode and Rey Mysterio, Sasha Banks faces Nikki Cross and Chad Gable vs. Baron Corbin.
The Viking Raiders made their entrance and they were more energetic now that they are faces.
A commercial aired for NXT on USA Network on Wednesday. It is not on TV here in Canada, which is lame, but they put it on WWE Network on Thursday. I'll probably download it most weeks. My review of last week's NXT is here in case you missed it.
(Commercial)
It's official for later on Raw: Seth Rollins vs. Braun Strowman.
The team of Luke Gallows and Karl Anderson entered with AJ Styles by their side. There was a new theme song for Gallows and Anderson that was more of a generic rock song.
The Viking Raiders (Erik and Ivar) vs. Luke Gallows and Karl Anderson (w/AJ Styles)
The Viking Raiders are firmly entrenched as a babyface team now. Erik took down Anderson with two waist lock takedowns. Ivar tagged in with a knee to the ribs and Erik with a knee to the nose. Erik tagged in and gave Ivar a body slam onto Anderson. Gallows punched Erik to take control followed by a belly to back suplex. Ivar back in with a shoulder tackle, sidewalk slam and a cross body block onto a seated Gallows. Ivar showed off the agility against the turnbuckle as he landed on his feet, Styles grabbed Ivar and Gallows punched Ivar off the apron. The referee saw Styles interfere, so the referee tossed Styles and made him go to the back. When Styles went on the stage, Cedric Alexander punched him, whipped Styles into the LED boards and chased Styles to the back.
(Commercial)
The match returned with Anderson working over Ivar with stomps and uppercuts. Ivar fought out of the corner against Gallows and Erik got the hot tag against Anderson. Erik with forearms, knees, a spinning forearm on Anderson and an overhead suplex on Gallows. Erik with a knee to the face of Anderson, Ivar tagged in with a corner splash and Erik sent Ivar into Anderson for a two count. Ivar went for a springboard attack, but Gallows pulled him out of the ring. Anderson hit a spinebuster on Erik for a two count. That was a good sequence of moves. The OC hit the Boot of Doom on Erik for a two count. Erik broke free, Ivar tagged back in, cartwheel on Gallows, they sent Anderson into the ropes and hit the Viking Experience double team finishing move as Erik took out Gallows with a dive. Ivar pinned Anderson to get the win after 11 minutes.
Winners by pinfall: The Viking Raiders (Erik and Ivar)
Analysis: ***1/4 It was a competitive match that the crowd got into especially after the hot tags because the offense of the Viking Raiders is fun to watch. They hit hard, it looks great and they know how to mix in some fun when Ivar does those cartwheels as well. I'm all for a push for the Viking Raiders and having them win good matches over a credible team like Gallows & Anderson is the right way to build them. This is better than having the Viking Raiders win squash matches all the time.
Becky Lynch is up next on Raw.
Robert Roode, who is one half of the Raw Tag Team Champions, was shown walking backstage with Charly Caruso walking up to him for an interview. Roode said he pinned Rollins on the same night they won the Raw Tag Team Titles. Roode said he beat Rollins already and with his Universal Title on the line, the results will be absolutely…glorious.
There will be a Firefly Fun House segment later in the show.
(Commercial)
Becky Lynch Interview
Becky Lynch, the Raw Women's Champion, was seated backstage for an interview with Michael Cole. Cole asked if it was a wise move to have the match against Sasha Banks inside Hell in a Cell because Banks is on a roll. Lynch said she can't make history on her own, so Sasha on a hot streak is what she wants. Cole pointed out that Banks was already in a Hell in a Cell match and Lynch noted Banks lost (Charlotte won it). Lynch said that she can't wait to have Banks trapped inside Hell in a Cell with her. Lynch spoke about how when Banks came back a month ago, Banks tried to end her and take her out. Lynch said at Hell in a Cell, Banks will get her chance at Lynch and she better take advantage of it because Banks knows that Lynch will.
Analysis: Good promo from Becky as usual. She knows what she's doing in those kinds of interviews. She always makes her point well.
Rusev made his entrance while EC3 was already in the ring. Rusev continues to rock the mustache look.
Rusev vs. EC3
There was aggressiveness from EC3 as soon as the bell rang, then EC3 ran the ropes and Rusev caught him with a spinning side slam. Rusev with two suplexes sending EC3 across the ring. Rusev followed up with a Machka Kick. Rusev slapped on the Accolade submission move, EC3 gave up and that gave Rusev the easy win after two minutes.
Winner by submission: Rusev
Analysis: * It was a dominant win by Rusev, who returned to TV last week, so this is WWE's way of re-establishing him as a threat to win matches against anybody. EC3 is poorly booked. They need to figure something out with him.
Rey Mysterio talked about how he was experiencing a moment of serious doubt when he nearly retired, but thanks to his son Dominick, he's still there. Mysterio said he has an opportunity to face Seth Rollins for the Universal Title next week. Mysterio said he knows his son Dominick is watching, so Mysterio is dedicating the match to his son.
Sasha Banks entered for her match with Smackdown Women's Champion Bayley by her side.
(Commercial)
Nikki Cross, who is one half of the WWE Women's Tag Team Champions, made her entrance with her buddy, the lovely Alexa Bliss by her side. Renee wondered why Bliss doesn't freak out when Alexa comes out there anymore and Graves said, "don't worry about it." Bliss is a face now, so that's probably why.
Sasha Banks (w/Bayley) vs. Nikki Cross (w/Alexa Bliss)
Banks was in control with punches, then a Bliss-like slap in the face. Cross with a shoulder tackle, a monkey flip and a basement dropkick for two. Banks rolled out to the floor. After stalling on the floor, Banks went back in the ring with a head whip takedown. Cross with an inside cradle followed by an arm drag into an armbar. When Banks got back up, Cross took her down with another arm drag into an armbar. Cross was persistent with the armbars. The crowd was not into the match very much. Cross hit a running cross body block on Banks for two. Banks to the floor again, Cross jumped on her back with a sleeper, so Banks dropped to her back and Cross took the brunt of that blow with a hard bump on the floor.
(Commercial)
The match returned with Banks in control by pulling back on the arms, Cross with another pin attempt and when Banks went for double knees, Cross blocked it. Banks came back with a knee followed by a slingshot knee from the apron onto Cross against the turnbuckle. Banks hooked on the arms of Cross to ground her. Cross with a jawbreaker, Cross with elbows and punches to the face by Cross. There was a bulldog by Cross out of the corner for a two count. Banks wrenched the left leg of Cross across the middle ropes. Banks with a double knee attack against the turnbuckle for a two count. Banks wrenched on the left knee of Cross. The crowd was very quiet. Cross got some momentum going as she sent Banks into the middle turnbuckle and Cross kicked Banks to the floor. Cross hit a cross body block off the apron onto Banks on the floor. Cross hit a neckbreaker using the middle rope for an assist and a neckbreaker variation for Cross got a two count. Banks came back with a kick to the left knee and a dropkick to the face. Banks was bleeding from the mouth or the lip. Banks with a dropkick that sent Cross out of the ring. Cross did the pull the apron spot that she does nearly every match and hit Banks with forearms. It's the Fit Finlay spot. The crowd came alive for Nikki's comeback. Cross hit her snap neckbreaker, but Bayley was on the apron. Bliss hit Bayley with a forearm to the knock her down and Bliss sent Bayley into the barricade by the timekeeper's area. Cross went up top, cross body block by Cross and Banks rolled through into the Bank Statement submission for the tapout victory after 16 minutes. The crowd did come alive for the finish.
Winner by submission: Sasha Banks
Analysis: **3/4 They had a pretty good match with Cross selling the knee for some of it, making the big comeback and then Banks got the win after the sweet counter move. I think Banks should have won more decisively after about 10 mintues. That's nothing against Cross, who I like, but Banks needs to look stronger going into Hell in a Cell. It went a bit too long for this crowd because they were quiet for most of it. They did come alive for the finish after the Bayley spot where Bliss took her out, so it was smart to have that right before the end of the match. Banks getting the win was the right move to continue her hot streak going into Hell in a Cell against Becky Lynch.
Post match, Banks stomped away on Cross. Banks hit the Backstabber double knees to the back of Bliss into the Bank Statement submission. Banks celebrated her evil actions and she left with Bayley, who raised Sasha's hand.
The OC trio of Styles, Gallows and Anderson were shown talking backstage. Styles wondered when they are going to learn that they aren't in his league and Anderson said just like Cedric Alexander. Styles said he's not that good. Gallows said none of the guys in the 5-Way are in AJ's league. Styles said he was phenomenal and there was nothing that was going to get in his way of getting that Universal Championship. They did their Too Sweet pose to end it.
Analysis: It was nice to see WWE give time for all the wrestlers in the 5-Way to talk about how much they want to win the match. It makes the match mean more.
(Commercial)
Next week on the season premiere of Raw: Brock Lesnar is there.
The Street Profits duo of Montez Ford and Angelo Dawkins were backstage for their hype segment. Ford mentioned Stephen Curry because they were in the Golden State Warriors new arena. They talked about the Fatal 5-Way match with Dawkins saying he still can't get over Ricochet's face when he thought he was Maria's baby. The Miz mentioned that he had a big announcement that his wife Maryse delivered a baby daughter named Madison, so it's his second daughter along with their first daughter Monroe. Miz even mentioned the time that the baby arrived. Miz said unlike Mike Kanellis, they know the baby daddy…it was him. Miz also announced that next week on Raw is Miz TV with Hulk Hogan and Ric Flair as the guests. There were boos when Miz mentioned Hogan.
Analysis: Congrats to Miz and Maryse on the birth of their second daughter. All four of them in their family have "M" first names.
A clip aired from Smackdown showing how they set up Kofi Kingston defending the WWE Title against Brock Lesnar on Friday, October 4 on Smackdown on Fox. After Lesnar issued the challenge and Kingston accepted, Lesnar dropped Kingston with the F5.
Lacey Evans made her entrance with Corey Graves making reference to her speeding ticket in Edmonton over the weekend. Renee, who is from Toronto, said Edmonton isn't her people although she had an uncle there. Lacey filmed the ticket incident and did a promo on the cop, who was likely aware that promo was coming. This story made the news rounds here in Canada and I had a lot of family/friends that don't watch wrestling that were asking me about it.
This week on Smackdown: Shane McMahon welcomes Kevin Owens to settle their lawsuit and Roman Reigns goes face to face with Daniel Bryan. It's the last Tuesday episode of Smackdown.
(Commercial)
Ember Moon entered as Lacey's opponent. Moon is usually on Smackdown, but that doesn't matter.
Lacey Evans vs. Ember Moon
Moon with a jumping kick to the chin to start the match. Moon took down Evans with an armbar and a springboard cross body block. Evans came back by sending Moon face first into the mat followed by a slingshot kick to send Moon crashing to the floor. Natalya was shown watching on a TV backstage since she has had a feud with Evans. There was a chinlock from Evans followed by a double knee drop to the arm. Evans with a leaping attack onto Moon against the turnbuckle. Moon came back with a clothesline and jumping kicks that knocked down Evans. Moon with a punch, Evans came back with a leg sweep on the apron and Moon hit a Stunner variation on Evans on the floor for a two count. That was almost like an Eclipse on the floor, but the announcers didn't mention Moon's finishing move. Moon went up top, Evans grabbed her hair and Evans hit a Woman's Right punch to knock Moon down. Evans followed up with a Sharpshooter on Moon, she did the move very poorly and Moon still tapped out to it. It went about five minutes.
Winner by submission: Lacey Evans
Analysis: *1/2 I think Evans should stop doing the Sharpshooter. I know she's doing it to get heat for her feud with Natalya, but she did it worse this week. Moon is among the women on the roster that need to be booked better. With WWE focusing so much on the Four Horsewomen, it means several other women just aren't getting proper TV time even though Moon should be in the title picture.
Natalya was interviewed by Sarah Schreiber. Natalya said imitation is the sincerest form of flattery, but Lacey doesn't seem to know how to do the Sharpshooter right. Natalya said if Lacey wants a rematch then she better learn to tap out.
Firefly Fun House
Bray Wyatt was on his Firefly Fun House set where he put a Kane framed photo on his victim wall. Huskus the Pig and Rambling Rabbit were fighting over a Seth Rollins action figure. They said that they were big fans of Rollins. Wyatt told them he knows what it's like to be abandoned by those who like you most. Rambling Rabbit said he didn't want The Fiend to hurt Rollins. Bray said that "he" doesn't forget, he doesn't like to share and then Wyatt broke the action figure in two and said sharing is caring. That led to Wyatt doing an evil stare into the screen as The Fiend graphic appeared briefly. Bray: "See you in hell." That ended it.
Analysis: I liked the framed photos on the wall. Other than that, the segment wasn't as interesting as most weeks.
(Commercial)
There were images from media outlets covering the NXT debut on USA Network last week. They did very good in the ratings with just under 1.2 million viewers on USA Network.
R-Truth ran out to the ring with the 24/7 Title with Carmella by his side. Midcard wrestlers went running to the ring to chase after Truth. Carmella did a promo saying they can't take it anymore. Truth said they'll get out of this mess. Truth said that their clown friend is going to give them a balloon ride. Carmella said she can't eat or sleep. She can't do this anymore. Truth hugged Carmella and Carmella did the ROLLUP OF DEATH~! to win the 24/7 Title.
Winner and New 24/7 Champion: Carmella
After Carmella won, Renee said that she can consummate the 24/7 Title. Graves said too late for that. Truth was happy even though he lost. Truth ran away with Carmella while women like Dana Brooke, Sarah Logan, Peyton Royce and Billie Kay chased after Carmella. Graves: "It's a good night to be me" since he's dating Carmella.
Analysis: It was bound to happen with Carmella winning the title at some point. I guess I'm supposed to feel sorry for R-Truth, but he didn't seem upset about losing the title. The idea is that guys can't touch women to win the title, so they have to think of a creative way to do a title change.
Sasha Banks and Bayley were standing side by side having a conversation with Banks talking about how she's going to beat Becky Lynch for the Raw Women's Championship at Hell in a Cell.
Baron Corbin aka King Corbin made his entrance with a crown, a fur coat robe and a black scepter. Corbin faces Chad Gable again.
(Commercial)
Shinsuke Nakamura and Sami Zayn were in the locker room. Zayn reminded him he was the King of Strong Styles and told Nakamura he was going to win the 5-Way match later. Nakamura said something in Japanese to calm down Zayn.
A clip from Smackdown was shown when Chad Gable beat up Baron Corbin during the King Corbin coronation ceremony after Corbin made short jokes about Gable. That led to Gable's entrance for this match.
Corbin did a promo saying he's not there to make fun of anybody and he won't be out there long because this match will be short. Corbin said after tonight, he won't have to compete against "sawed off little runts" or anybody else under 5'5" so ring the bell. Graves loved the short joke trash talk.
"King" Baron Corbin vs. Chad Gable
Corbin sent Gable out of the ring, then Gable went back in and Corbin hit a back elbow to the face. Corbin with a hard whip that sent Gable into the turnbuckle. Gable got some offense with a dropkick to the knee and a neckbreaker. Corbin left the ring, Gable followed him and Corbin sent Gable into the steel steps. Corbin gave Gable a hip toss over the barricade onto two security guys, which led to a break.
(Commercial)
They returned from break as both men exchanged strikes, then Corbin did his slide out of the ring and go back in move leading to a forearm for two for Corbin. Graves said that Corbin has ruled over WWE with an iron fist, Cole wondered what he has actually done and Graves said Corbin is playing the long game. That went nowhere. Corbin with an armbar followed by a hard whip into the turnbuckle with Gable taking a sternum first bump for a two count. Gable started his comeback with a springboard cross body block, then a kick to the knee, but Corbin came back with a boot to the face for two. Corbin with a running splash on Gable against the turnbuckle as the fans booed the King. Corbin with another splash in the corner as he told the fans they will bow down to him. Gable avoided an attack, rolling kick to the head three times in a row and Corbin was down. Gable went up top, Corbin grabbed him and hit a spinning slam for a two count. Corbin complained about the count to referee John Cone, who told Corbin that Gable kicked out at two. Gable countered a Chokeslam into a sunset flip, but then Corbin came back with the Chokeslam for a two count. Corbin missed an attack off the ropes when Gable moved and Gable hit a release German Suplex. Gable went up top and hit a perfect moonsault for a two count. The crowd really came alive for that nearfall! They replayed the perfect looking moonsault by Gable. There were "Gable" chants from the crowd. Gable slapped on the Ankle Lock, Corbin was writhing in pain, Corbin looked like he was going to tap out, but then he grabbed the scepter and hit Gable in the face with it. The referee saw it, so Gable got the DQ win after 15 minutes.
Winner by disqualification: Chad Gable
Analysis: ***1/4 It was a slow-paced match for most of it, but when Gable got the offense going, the crowd really got into it. Corbin is hated by the fans and he plays into their dislike for him very well. They worked a typical "big man vs. little man" type of match and the formula worked perfectly. Gable's offense is believable when he makes his comebacks. They work very well together. I think the result suggests the feud is going to continue probably leading to a match at the Hell in a Cell PPV, which is fine with me because I enjoy their matches.
Post match, Corbin hit Gable in the face with the scepter and followed that with two more scepter shots. The fans booed as Gable was down in the ring. When Gable got back up, Corbin hit him with the scepter to the back. Corbin put on his crown and grabbed his robe. The fans booed.
Analysis: The storyline is working well in terms of getting more heat for Corbin and building up sympathy for Gable, who is getting more crowd support every week.
The Authors of Pain (AOP) tag team of Akam and Rezar did a promo where they were seated in suits. They spoke in foreign languages about how other tag teams are soft. They said they will show us who they are, so they left the room and beat up random wrestlers backstage. AOP went back to their seated position to tell us now you know why nobody will fight AOP.
Analysis: They're a good team that will likely get another push when the WWE Draft takes place on October 11 and 14. I'm fine with that because they haven't done much this year due to injury and simply just not being used well.
Rey Mysterio made his entrance for the 5-Way match.
(Commercial)
Ricochet was interviewed by Sarah Schreiber backstage. Ricochet said that he has an opportunity to prove that superheroes can be real and his time has come.
Robert Roode, who is one half of the Raw Tag Team Champions, was up next with his glorious entrance. AJ Styles, who was the United States Champion, was the next man up. The Intercontinental Champion Shinsuke Nakamura with Sami Zayn was up last. This was Nakamura's first match on Raw because he has been a Smackdown only guy on the main roster.
Fatal 5-Way Elimination Match: Rey Mysterio vs. Ricochet vs. AJ Styles vs. Bobby Roode vs. Shinsuke Nakamura (w/Sami Zayn)
There are no disqualifications or countouts in this match. The winner of this match gets to face Seth Rollins for the Universal Title next week on Raw.
Mysterio with a headscissors on Styles, Ricochet with a headscissors on Nakamura and Mysterio got a rollup on Ricochet for two. Ricochet hit a dropkick on Roode. Mysterio with a springboard moonsault onto Styles on the floor and Ricochet with a somersault dive over the top onto Nakamura.
(Commercial)
The match returned with Nakamura working over Ricochet with knees, but Ricochet hit a dropkick to send him out of the ring. Ricochet sent Styles out of the ring, Roode went after Ricochet, when Ricochet jumped at Styles, AJ moved and Styles hit Ricochet with a clothesline. Roode sent Mysterio out of the ring leading to Rey's slide under the ropes bump onto Ricochet on the floor. Styles and Roode got into a shoving match as some fans chanted "TNA" at them, but it was not a lot of fans. Roode and Styles hit a double back elbow on Ricochet, Roode tried going after Styles, but Styles hit a Pele Kick on Roode for two. Nakamura got a hold of Styles and hit him with a rising knee to the face. Nakamura with a front suplex on Ricochet. Nakamura set up Ricochet on the top rope followed by a running knee to the ribs. Ricochet with an enziguri kick on Nakamura and Mysterio with a springboard senton on Nakamura. That led to a showdown between Ricochet and Mysterio where Rey tried a DDT, but Ricochet blocked it with a suplex for two. Styles went back into the ring with a kick to the face of Ricochet and a clothesline. Ricochet with a rolling dropkick that sent Styles out of the ring. Ricochet sent Roode against the turnbuckle and hit a springboard clothesline. Ricochet hit the Recoil on Roode, but then Nakamura went back into the ring with the Kinshasa on Ricochet to eliminate him.
Ricochet eliminated by Shinsuke Nakamura
(Commercial)
The match returned with Mysterio going to the top, but Nakamura stopped him with a jumping kick to the head. Styles joined the party by the turnbuckle and then Roode showed up for the Powerbomb into a double suplex spot known as the Tower of Doom that you see in nearly every multi-man match in WWE because it always gets a reaction. Roode got three two count pin attempts after that. Nakamura avoided a corner charge from Roode, then followed up with a kick to the back and Nakamura jumped off the ropes with a kick to the chest of Roode for two. Nakamura with a spin kick on Styles followed by a sliding knee for a two count. Styles avoided a Nakamura charge, then Styles went on Shinsuke's back and Styles went to the floor. Mysterio with a cross body block on Nakamura and a hurricanrana leading to the 619 kick. Styles stopped Mysterio with a brainbuster style suplex on Rey on the ring apron. Styles with a Phenomenal Forearm on Nakamura that clearly didn't come close to connecting, but it was enough for the pin.
Shinsuke Nakamura eliminated by AJ Styles
When Styles turned around, Roode hit him with a Glorious DDT and covered Styles to eliminate him.
AJ Styles eliminated by Robert Roode
That meant Mysterio and Roode were the last two men in the match with Mysterio on the floor selling the attack on the ring apron. Roode sent Mysterio back into the ring. Mysterio with a headscissors to send Roode into the ropes and Roode came back with a spinebuster for two. The crowd really got behind Mysterio with "Rey" chants. Mysterio with a jumping kick to the head. Roode went for the Glorious DDT, Mysterio sent him to the ropes and hit a 619 kick. Mysterio up top and hit a Frog Splash for the pinfall win after 20 minutes. The crowd popped big for the finish.
Winner by pinfall: Rey Mysterio
The win by Mysterio means he will challenge Seth Rollins for the Universal Championship next week on Raw.
Analysis: ***3/4 Great match that was given a lot of time with four falls to build up the excitement. They are five veteran wrestlers that know how to be in the right place at the right time and every elimination made sense. I would have liked to see Ricochet last a bit longer, but it didn't bother me that much. Nakamura and Styles had some fun moments as well. It's good to see Roode being booked stronger. The Mysterio storyline has been about him being more motivated than ever to prove he's still got it, so booking him to win to get the Universal Title shot next week is fine with me. It was cool to hear the crowd get louder as the match went on because they appreciated the great work in the ring. Even though there were no disqualifications, nobody chose to use a weapon in a 20-minute match. I would have liked something like that to change it up a bit, but I understand why they just wanted to do a regular match.
Seth Rollins was shown warming up backstage when Charly Caruso arrived to interview him. Rollins congratulated Rey Mysterio for earning his opportunity and Seth said that's a dream match for him. Rollins said he still has to face Bray Wyatt inside of Hell in a Cell. Rollins said that when you're wearing the Universal Title, everybody is gunning for you. Rollins said he's going to face Braun Strowman tonight, then Mysterio next week and inside Hell in a Cell he's going to burn it down.
(Commercial)
Next week on Raw: Brock Lesnar is there, Alexa Bliss vs. Sasha Banks and Miz TV with Hulk Hogan and Ric Flair. There's also Rollins vs. Mysterio for the Universal Title, but it wasn't mentioned.
Analysis: A popular prediction for Hogan and Flair is that Bray Wyatt (as The Fiend) is going to attack them with the Mandible Claw. Taking the Mandible Claw doesn't require them to take bumps, but I doubt Flair will be able to do anything physical due to his health issues. I can see Wyatt attacking Hogan.
Braun Strowman made his entrance for the main event that was set up in the opening segment. Seth Rollins entered with the Universal Title.
Seth Rollins vs. Braun Strowman
This is not for Seth's Universal Title. Strowman ran over Rollins with two shoulder tackles. Rollins came back with a sleeper attempt, but Strowman slammed him off and hit a forearm to the chest leading to Rollins rolling out of the ring.
(Commercial)
The match continued with Strowman applying a bearhug with about nine minutes left in the show. Rollins got some momentum with a dropkick to the knees. Strowman hit a back body drop to get out of a Pedigree attempt. Rollins left the ring, so Strowman chased him with a shoulder tackle, but Rollins avoided it. Strowman with a headbutt. Back in the ring, Strowman with a corner splash, Rollins came back with boots to the face and Strowman went running shoulder first into the ring post. Strowman does that bump in nearly every match. Rollins wrapped the right knee of Strowman into the ring post two times. Rollins with a springboard knee and a superkick got only a one count as Strowman did the power kickout. Rollins with another superkick and Rollins went up top with a Blockbuster neckbreaker for a two count. Rollins went up top with a Frog Splash and Rollins went back up with another Frog Splash for a two count. That was a good flurry of offense from Rollins. When Rollins went for The Stomp, Strowman caught him and Rollins managed to send Strowman out of the ring. Rollins hit two suicide dives on Strowman to knock him down on the floor. Rollins stumbled while running across the ring, then he tried another dive and Strowman hit a Chokeslam into the ring apron. Strowman followed up with a run around the ring leading to the shoulder tackle on the floor. Strowman with another shoulder tackle and Strowman hit a Running Powerslam on the floor. When they went back into the ring, Strowman wanted another Powerslam, but the lights went out to signal The Fiend making an appearance.
The lights were flickering with The Fiend Bray Wyatt putting the Mandible Claw on Strowman to take the big man down in the ring. Let's call the match a DQ after about 13 minutes.
Winner by disqualification: Braun Strowman
Analysis: **3/4 They had a good match just like they did at Clash of Champions eight days earlier. Rollins tried a lot of different moves to keep Strowman down, but Strowman kept coming back and nearly got the win. Neither guy hit their finishing move in the ring, though, so there wasn't a great nearfall spot. They likely did it that way because of the appearance of The Fiend, which was expected since he is facing Rollins at Hell in a Cell in two weeks.
After The Fiend was done with Strowman, The Fiend crawled over to Rollins to strike fear in him. Strowman got back up, but The Fiend took him down with the Mandible Claw again. Some fans chanted "holy shit" as the lights continued to flicker. The announcers went silent during all of this. The Fiend continued to stare at Rollins, then the lights went out again the Wyatt laugh played in the dark arena. That was all for Raw this week.
Analysis: The Fiend looked dominant again by adding Strowman to his list of victims. I like the way it was booked and it's creepy how they shoot with the flashing spotlights in the ring instead of turning the lights on. I also think it's a nice touch to have the announcers go silent because it lets the visuals do the talking.
I'm sure it was fun for Wyatt and Strowman to work together like that since they are close friends with Strowman as the Godfather to Bray's son that was born earlier this year.
Three Stars of the Show
Rey Mysterio
Seth Rollins
Chad Gable
The Scoreboard
7 out of 10
Last week: 7
2019 Average: 5.84 (Smackdown is 6.74)
Last 5 Weeks: 7, 8, 6, 7.5, 6.5
2019 High: 8 (September 9)
2019 Low: 3.5 (May 27)
Final Thoughts
This week's Raw gets a 7 out of 10.
Raw has been pretty good for the last month with more time being given for the matches. On this week's show, three matches got 15 minutes or more while the main event was 13 minutes. There's plenty of time for Raw to follow that formula with great matches every week. The crowd was good for most of the night. I also think the creative team, with Heyman having a bigger role, are doing a better job of advancing storylines. Other than The Fiend, there is nothing that interesting that I would consider "must see" to the average WWE fan, but they have cut out some the bad angles that existed earlier in the year.
A complaint about the show is they haven't done that much to promote Hell in a Cell in less than two weeks since they only have two matches announced. Becky Lynch worked the dark match, but she didn't appear on camera during Raw aside from a backstage segment. I would have liked to see more with her and Banks. I realize Smackdown on Fox two days before HIAC is more important than HIAC, but they can still promote some more matches for HIAC. Corbin vs. Gable seems likely to take place at HIAC, which is fine with me because they have good matches just like they did again this week.
I'm glad they ignored the pregnancy storyline with Maria, so that was good to see because it's so silly. There was still some of the comedy bits with the 24/7 Title changing hands again. Hey Lacey Evans, please don't do the Sharpshooter again. It looks bad.
If you did a shot for every time they mentioned next week was the "season premiere" of Raw you may have passed out in hour one. A show that airs every week all year has seasons apparently. I know they have mentioned it many times in previous years as well. I just think it's silly. Anyway, they did build to next week's show well at least.
Three straight weeks of good Raw episodes. I like to see that.
The next WWE PPV is Hell in a Cell on October 6. Here's the official lineup so far.
Hell in a Cell Match for the WWE Universal Championship: Seth Rollins (c) vs. "The Fiend" Bray Wyatt
Hell in a Cell Match for the Raw Women's Championship: Becky Lynch (c) vs. Sasha Banks
That's all for now. More matches to come.
Next week on Raw's Season Premiere:
* Universal Championship: Seth Rollins vs. Rey Mysterio
* Miz TV with Hulk Hogan and Ric Flair
* Brock Lesnar is there.
* Sasha Banks vs. Alexa Bliss
—
You can contact me using any of the methods below. See ya next time for the Smackdown review. Thanks for reading.
John Canton
Email: mrjohncanton@gmail.com
Twitter: @johnreport
Personal Facebook and TJRWrestling on Facebook