The John Report: The WWE Raw Deal 09/02/19 Review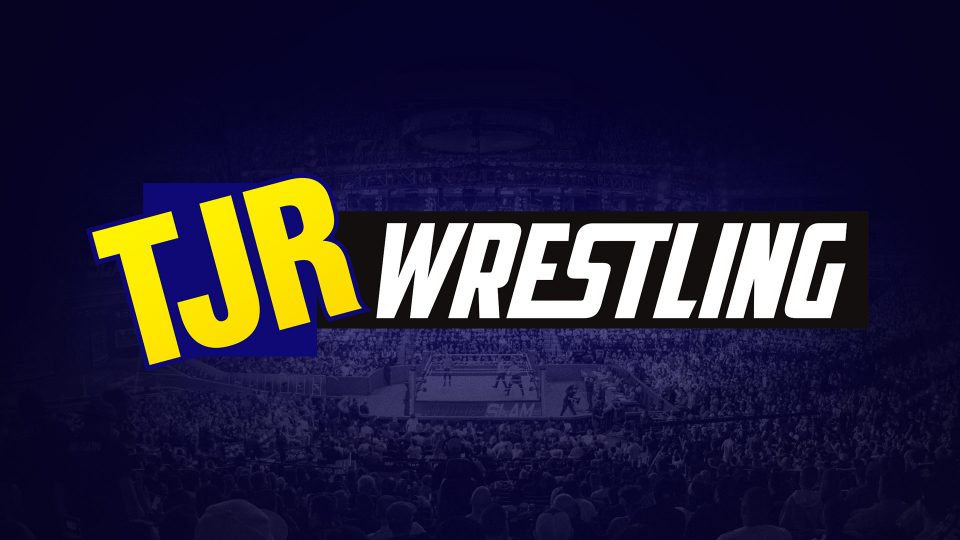 Welcome to another edition of the WWE Raw Deal review here on TJRWrestling for the Labor Day Raw. There are less than two weeks to go until Clash of Champions on September 15. This is the last Raw before the NFL's Monday Night Football starts next week, which means my last live Raw of the year because I'll watch NFL games live and then Raw reviews will go up on Tuesdays. Let's see what WWE has in store for us this week.
Live from Baltimore, Maryland, this is the Raw Deal for episode #1370 of Monday Night Raw. Follow me on Twitter @johnreport. Please visit TJRWrestling.net daily for our regular updates on the wrestling business featuring WWE news coverage along with reviews about wrestling's past and present.
There was a shot of the live crowd in Baltimore with Corey Graves welcoming us to Raw. Usually that's Michael Cole's welcome message, but Cole is in the ring to moderate a contract signing.
Contract Signing for Universal Championship Match at Clash of Champions
Braun Strowman made his entrance to a good pop with the Raw Tag Team Championship in hand. Seth Rollins, the Universal Champion, was up next with that title and his Raw Tag Team Title as well. Rollins was off last week because he was on vacation and getting engaged to Becky Lynch. Solid ovation for both guys. Michael Cole was there to moderate the contract signing.
Rollins said he's no stranger to defending two titles in the same night, so he's fine with doing it again. Rollins said they know they can retain their Tag Team Titles, but his intention is to walk in as a double champ and walk out as a double champ. Strowman replied saying that at Clash of Champions, they will tag together and beat Roode and Ziggler. Strowman said it's going to be awkward when the tag team champion beats Seth to become the new Universal Champion. Rollins said that would be terribly awkward while pointing out that he got the Universal Championship by slaying the beast (Brock Lesnar), which Braun couldn't do and to keep the title, he'll slay a monster (Braun Strowman).
Rollins signed the contract. Strowman was going to sign the contract, but AJ Styles and The OC (Gallows and Anderson) interrupted. Cole said that Styles had no business being out there.
AJ Styles said that at Clash of Champions, history will be made. Some fans chanted for Styles even though he's a heel. Styles said for the first time we'll see the Tag Team Champions defend the titles and then compete against eachother in the same night. Styles asked why Strowman gets an opportunity? Styles pointed out that all Strowman did was look at the title. Styles claimed by proxy, the US Champion should get the shot at the Universal Champion. Styles asked who he gets to face at Clash of Champions and then said maybe if somebody stares at him, then maybe that's who he'll face.
Styles said no disrespect to Robert Roode and Dolph Ziggler, but come on really? Styles said they're not even a real team while The OC is a team. Styles said if the Good Brothers don't get what they want and AJ doesn't get what he wants then no one will get what they want. Cole told him to stop, Styles told him to shut up and he'll slap his teeth down his throat. Thank you fans. Styles went into the ring and looked at the contract for the match. Styles ripped it up.
Strowman tossed the table at Styles, which led to a brawl in the ring. Strowman got rid of Gallows and there was a double clothesline to send Anderson out of the ring. They cut to a quick commercial. It set up an obvious tag team match.
Analysis: The presence of Styles is fine with me because I think he's one of the best wrestlers in WWE, so any time he's in a main event picture is a good thing. The promo by Styles was good and yelling at Cole makes him an immediate candidate to be the star of the night. I'm not that thrilled about Rollins vs. Strowman, but they got through it okay.
(Commercial)
The match was made during the break. Michael Cole, Corey Graves and Renee Young were the announcers as usual.
Seth Rollins and Braun Strowman vs. Luke Gallows and Karl Anderson (w/AJ Styles)
This is not for Seth and Braun's titles. Rollins started with Anderson with an arm drag, Anderson with a kick to the chest and Gallows tagged in. Gallows shoved Rollins down, so Strowman tagged himself in. Gallows with a kick to the ribs, off the ropes and Strowman came back with a boot to the face. Rollins tagged in with the double axe to the left arm of Gallows. Anderson tagged back in, Rollins sent him face first into two turnbuckles and Rollins stomped away on Anderson. Rollins with a running corner dropkick on Anderson for a two count. Gallows back in with a hard chop to Rollins, then a chop, Rollins to the turnbuckle and Gallows with an uppercut punch. Anderson tagged back in, Rollins nearly broke free and Gallows knocked Rollins out of the ring. Styles got in a chop shot to knock Rollins down, which we didn't see and that led to a break.
(Commercial)
The match continued with Gallows and Rollins exchanged strikes with Rollins hitting a step up enziguri. Anderson tagged, Rollins broke free and Strowman got the hot tag. Strowman with shoulder tackles and a corner charge. Gallows went in, so Strowman knocked down both guys with a double clothesline. Strowman missed a corner attack and hit the turnbuckle. Rollins tagged in, he hit a top rope clothesline and he got the ROLLUP OF DEATH~! on Anderson to win after 11 minutes.
Winners by pinfall: Seth Rollins and Braun Strowman
Analysis: **1/2 It was just an average match with a finish that came out of nowhere. The formula of the match was what you would expect with Rollins as the face in peril, Strowman got the hot tag and they went to the finish shortly after. At least the champs won non-title, so they didn't look like losers in defeat.
After the match was over, Styles tried attacking Rollins, but Rollins fought him off and sent Styles out of the ring. Rollins hit a suicide dive on Styles. Strowman ran around the ring with shoulder tackles on Anderson and Gallows. Strowman also ran over Rollins with a shoulder tackle with Braun reacting as if it was an accident. Robert Roode and Dolph Ziggler went down to the ring to attack, so it was five heels against Strowman. Strowman was whipped into the steel steps held by Ziggler and Roode. Rollins got back in the ring to try to save Strowman, but Ziggler hit a superkick on Rollins and Roode hit a Glorious DDT on Rollins. Strowman tried to fight back, but the five on one attack was too much. Strowman was lifted up by the four guys and G&A gave him the Magic Killer. Styles called for his buddies to pick up Strowman, so Styles did a springboard Phenomenal Forearm to Strowman to knock him down. The group of Styles, Anderson and Gallows posed while Ziggler and Roode stood beside them in support. AJ's music hit to end it.
Analysis: That was a very good heel attack with the numbers game coming into play because when it comes to Strowman, WWE isn't going to make him look weak. However, when it's five guys against him then it's okay for him to get his ass kicked. It was well done.
Coming up on Raw: Becky Lynch will respond to Sasha Banks, plus Bayley and Becky Lynch vs. Alexa Bliss and Nikki Cross.
(Commercial)
They showed a tweet from "Stone Cold" Steve Austin reacting to the chaotic contract signing from earlier in the show.
There was a plug for Connor's Cure at Connorthecrusher.com for pediatric cancer.
Cedric Alexander was interviewed in the interview area by Charly Caruso. Alexander complained about Baron Corbin celebrating as the King of the Ring last week when he hasn't won anything. Gallows and Anderson showed up to beat him up. Styles grabbed Alexander and whipped him left arm first into a crate that was backstage.
Analysis: There was a cheap shot from the heels even though Alexander had nothing to do with Styles. Perhaps that will set up a Styles feud with Alexander.
Dolph Ziggler and Robert Roode vs. Zack Ryder and Curt Hawkins
Ziggler with a running shoulder tackle, boot to the face and Ryder hit a flapjack. Hawkins tagged in with a sitout slam. Hawkins with a spinning neckbreaker. Roode made a blind tag, he kicked Hawkins in the chest and he whipped Hawkins into the barricade. Roode knocked Ryder off the apron. Roode with a suplex that sent Hawkins crashing onto the top rope. Ziggler tagged in with a chinlock, Hawkins kicked him down and Ryder got the hot tag. Ryder with a missile dropkick on Roode off the middle ropes. The crowd was dead for this comeback. Roode launched Ryder to the turnbuckle, Hawkins tagged back in and they did a double team neckbreaker for two with Ziggler making the save. Ryder sent Ziggler to the apron, but Ziggler dropped him with a back body drop. Ziggler superkick on Hawkins and Roode with a Glorious DDT for the pinfall win after about four minutes.
Winners by pinfall: Dolph Ziggler and Robert Roode
Analysis: ** Easy win to continue the positive momentum that Ziggler and Roode built up last week. It was noticeable how dead the crowd was when Ryder got the hot tag. The fans just don't care about Ryder and Hawkins anymore. It was the expected result because Ziggler and Roode needed momentum.
Lacey Evans was shown walking backstage because she's up next.
A quick commercial aired plugging The Undertaker on Smackdown next week (September 10) at Madison Square Garden in New York City.
(Commercial)
TJR NFL PICK 'EM LEAGUES: The 2019 NFL season is upon this week, so that means it's time for you to join the TJR prediction groups on ESPN. They are FREE groups. No charge. Just for fun. All you need is to sign up on ESPN, then make your picks every week on their website or you can use their app. It's easy to set up.
* To join the STRAIGHT UP Pick 'Em group, click here now! Click "Join Group" after you log in and you're in. I finished second last year, so I'm looking for the win this season. I will pick my LA Rams to win nearly every game this year while some bad teams like Miami likely won't be picked by me all year long.
* To join the POINT SPREAD Pick 'Em group, click here now! We always get less people in this group, but it's a lot more challenging to pick who you think will cover the spread.
Lacey Evans made her entrance. Natalya entered earlier than expected, knocked down Evans in the aisle and Natalya went into the ring to start the match.
Lacey Evans vs. Natalya
Natalya was in control with an arm drag into an armbar. Evans missed a corner charge, Natalya slammed her down, step on the back and a basement dropkick got a two count. Evans left the ring, so Natalya whipped Evans into the barricade. Evans took control with a hair whip to send Natalya hard on the mat on the floor. Back in the ring, Evans slapped on an armbar. When Graves called Renee a nasty, she told him to "shove it." Evans hit a corner splash and then she attacked the left arm of Natalya while using the ropes. Evans went up top with a moonsault, but Natalya moved. Natalya with clotheslines followed by a discus clothesline for two. Natalya with a snap suplex and she called Evans a "bitch." Evans avoided a Sharpshooter attempt, she sent Natalya into the turnbuckle and Natalya attacked with punches to the back. Evans threw a DREADED TISSUE TO THE FACE~! and hit the Woman's Right punch to the face. It went about six minutes.
Winner by pinfall: Lacey Evans
Analysis: ** This was a decent match. The good thing for Evans is she's likely a favorite of the boss that loves tall blondes, so Evans is going to continue to rack up wins most of the time. We know WWE is going to want to build her up. Natalya's role right now is to have a good match and lose just like she did to Lynch, Banks and now Evans.
Becky Lynch was shown walking backstage because she's up next.
(Commercial)
Let's Hear from Becky Lynch
Becky Lynch made her entrance to a huge ovation while she had the Raw Women's Championship on her shoulder. Lynch called out Sasha Banks. Lynch wondered what happened to Banks since she was in the spotlight in NXT and even got flowers after matches. Lynch said that Banks and Charlotte Flair were paraded in front of everybody with Becky saying she already showed the Flairs while she is The Man. There was a mild "Becky" chant. Lynch said when Banks left after WrestleMania, she left with nothing while Bayley is doing just fine without her. Lynch said it hurts Banks knowing that Becky is the face of this company while saying that Banks should be historic, the game changer and this should be Banks in this position. Lynch said she mentioned Banks in interviews because she wanted to remind her how badly Banks treated her and Lynch called out the "blue-haired freak." Sasha's music hit shortly after.
Sasha Banks made her entrance in street clothes rather than her ring gear this week. Banks laughed at the thought that she was supposed to Lynch. Banks said that she was supposed to main event WrestleMania, be on the magazine covers, have all the fame and all the money. Banks told Lynch the reason she got all that stuff is because Nia Jax broke her face. The fans gave an "ooohhh" reaction to that. Banks said that she wishes Nia Jax broke her face so people could care about her. Lynch challenged her to a fight right now. Banks said she doesn't fight for these people, she does it for a paycheck and she challenged Lynch to a match at Clash of Champions. Lynch told her she's got it. Banks told Lynch that after Clash of Champions, The Man is going to be The Boss' bitch.
Analysis: That was probably the best heel promo from Banks since her return. She was more aggressive in that speech and had some better lines to say. Lynch was very good as usual.
The Street Profits duo of Montez Ford and Angelo Dawkins didn't know how to react, so they said let's go to commercial.
Firefly Fun House still to come.
(Commercial)
It's official for Clash of Champions: Becky Lynch vs. Sasha Banks for the Raw Women's Title.
Baron Corbin made his entrance for his King of the Ring tournament match. Corbin did a pre-tape promo saying he's going to exile the haters and said "All Hail King Corbin" to end it. Cedric Alexander entered as the opponent. He favored his left arm after it was attacked earlier in the show.
King of the Ring Tournament Quarterfinal: Baron Corbin vs. Cedric Alexander
Corbin was in control early with a running clothesline followed by a forearm to the back. Alexander with a dropkick and a handspring into a jumping kick to the head. Alexander with a suicide dive, which is a popular move in wrestling these days. Back in the ring, Corbin with a springboard clothesline for a two count. Alexander got caught up in the ropes, so Corbin drove him left arm first into the ring post with Alexander bumping to the floor, which led to a break.
(Commercial)
The match returned with Corbin in control with an armbar on the injured left arm of Alexander followed by Corbin hitting another forearm to the back. Corbin whipped Alexander left shoulder first into the turnbuckle. Alexander got back into it with a kick, a dropkick to the knee and a corner dropkick while Corbin was against the turnbuckle. Alexander ran the ropes, which led to a spinebuster by Corbin for two. Corbin whipped Alexander left arm first into the turnbuckle. Alexander tried a leaping attack, but Corbin hit a Deep Six slam for a two count because that's what that move usually gets. Good spot. Corbin charged, Alexander moved and Alexander sent him left shoulder first into the turnbuckle. Alexander whipped Corbin into the turnbuckle three more times, so it was four times total. Alexander kicked the left arm of Corbin, which led to Corbin going to the floor. Alexander hit a somersault dive over the top onto Corbin. Fans were chanting "this is awesome" for them as they went back into the ring with Alexander hitting a kick off the top rope for a two count. Corbin tried an eye poke, then went for his finisher, but Alexander slipped out and hit a Michinoku Driver mostly with one arm. Alexander with a jumping kick to the head. Alexander went for a move off the top, but Corbin tripped him up and hit the End of Days slam for the pinfall win after 14 minutes.
Winner by pinfall: Baron Corbin
Analysis: ***1/2 A fun match with Alexander selling the left arm injury very well, then he attacked Corbin's arm and it looked like Alexander might pull off the win. The fact that fans were chanting "this is awesome" for a Corbin match shows that even though he is hated, he can have good matches with the right opponent. Alexander is the perfect opponent because he can bump his ass off selling for Corbin's big man spots. It's an easy story to tell. The result was what I expected. I know people hate Corbin and that's fine, but I think the Raw story is going to be about putting over Ricochet, so it makes sense that Corbin won.
After the match was over, Baron Corbin sat on the King of the Ring throne again as he has done in the past. The heel announcer Graves said that's where Corbin belongs while shouting "All Hail King Corbin" again.
A video package about Roman's Retribution is next.
A video aired promoting NXT on USA Network on September 18.
(Commercial)
PLUG TIME: My WWE NXT UK Takeover Cardiff Review is here so please check that out if you haven't seen it yet. My AEW All Out Review is here. Both events took place this past Saturday. I liked the NXT Takeover Cardiff show a bit more (8.5 to 7.5 out of 10), but both had a lot of great wrestling. I think Walter vs. Tyler Bate is a legit WWE match of the year candidate while the Lucha Brothers vs. Young Bucks is one of the best Ladder Matches I've ever seen. We are spoiled with the amount of amazing wrestling we can watch all around the world these days.
They showed a list of 24/7 Champions that made history.
The announce team was shown on camera for the first time to talk about the Roman Reigns situation.
A video package aired about the Roman Reigns storyline on Smackdown where he's trying to find out who attacked him on multiple occasions. Last week on Smackdown, Reigns revealed a video of the first attack that showed Erick Rowan was in the area and Daniel Bryan was mad about it. Bryan said that Rowan lied to him. When Bryan went to the ring, Reigns hit him with a Spear to end Smackdown last week. There will be a follow up on Smackdown.
They showed a tweet from Steve Austin saying next week on Raw, he'll moderate the Universal Championship contract signing for Seth Rollins and Braun Strowman. That sounds fine to me.
Bayley was interviewed by Charly Caruso with Bayley holding the Smackdown Women's Championship. Caruso mentioned Sasha Banks to her, so what does Bayley think? Bayley didn't say anything. Caruso continued to mention Banks. Bayley said she's not going to get into what they talked about because it's personal. Bayley said that Sasha went home, but that was her choice and not what Bayley did because she took advantage of every opportunity on Smackdown. Bayley mentioned she is tagging with Becky Lynch tonight, so she asked if Caruso had anything to say about that. Caruso wondered if Bayley felt overshadowed by Lynch, but Bayley said no because her title means just as much. Bayley said last week she beat Nikki Cross and by the end of the night, we'll see who is standing in the shadow.
The Viking Raiders were shown backstage making angry faces because they're up next.
(Commercial)
There was a plug for the "Straight Up Steve Austin" show on USA Network after Raw with Becky Lynch as the guest.
There were two jobbers in the ring that were interviewed by Charly Caruso asking what made them want to face the Viking Raiders. They mentioned being from Pittsburgh and called the Viking Raiders "Balmitore-losers" so I guess that is trash talking.
The Viking Raiders (Erik and Ivar) vs. Bryan Thomas and Tyler Hastings
Ivar knocked Bryan off the apron, Erik held Hastings and Ivar hit a springboard clothesline to knock him down. Bryan tried to run away, Erik ran him over and then Ivar splashed him against the turnbuckle. Erik with two backbreakers on Hastings and then he launched him into Thomas. Ivar tagged back in, Erik lifted Hastings and Ivar hit the Viking Experience double team Powerslam for the pinfall win after two minutes.
Winners by pinfall: The Viking Raiders (Erik and Ivar)
Analysis: 1/2* It was the usual squash win for the Viking Raiders. Since the jobbers did a promo before the match that trashed the city, maybe WWE will want the Viking Raiders to be faces. Putting them as heels is an easier role for them.
Sasha Banks was shown walking down the hallway with Sarah Schreiber asking her if Banks wants her best friend Bayley to win tonight. Banks yelled at Schreiber to get the hell out of her face.
Samoa Joe entered for his King of the Ring match.
(Commercial)
Next week on Raw: "Stone Cold" Steve Austin moderates the Clash of Champions Universal Champion Contract Signing between Seth Rollins and Braun Strowman.
Samoa Joe said that the kingdom of WWE is filled with liars. Joe said that every man that has entered the tournament has told you they will be the new reigning King of the Ring, but all the lies in the world can't cover up a universal truth that King Samoa Joe sounds just right.
Ricochet made his entrance and he received a nice ovation from the crowd. They showed a pre-tape promo from Ricochet. This match started at the end of the second hour.
King of the Ring Quarterfinals: Samoa Joe vs. Ricochet
Joe was in control with an armbar, so Ricochet countered into his own armbar until Joe caught to the ropes to break the hold. Joe kicked the left leg of Ricochet, then Ricochet went for a kick, but Joe got a kneebar submission and Ricochet got to the ropes. Joe attacked the left knee again followed by a hard chop to the chest. Ricochet tried a sunset flip, Joe stayed up, Joe charged, Ricochet moved and Joe went over the top where he hit the floor hard. Ricochet followed up with a moonsault off the barricade onto Joe on the floor. Back in the ring, Joe drove Ricochet throat first into the top rope, Joe put the body of Ricochet on his shoulder and dropped down to the mat to drive Ricochet's ribs into Joe's shoulders. Joe with a hard chop to the chest. Ricochet with a headscissors takeover followed by a moonsault off the ropes for two. Ricochet favored the knee when trying a move, Joe hit a uranage slam and they went to the floor where Joe gave Ricochet an Exploder Suplex into the barricade. Back in the ring, Joe got a two count for that. Joe with a back body drop that led to a break.
(Commercial)
The match returned with Joe going for a corner charge, Ricochet blocked him with a kick and hit a rolling dropkick. Ricochet with a forearm to the face, then a headscissors and running shoulder to the ribs. Ricochet with a springboard clothesline followed by a standing Shooting Star Press for a two count. A nice flurry of offense there. Joe was bleeding above the eye. Ricochet up top, he went for a twisting attack, but Joe caught him and hit a powerslam for two. Ricochet with a forward roll into a pin for two. Joe with an atomic drop, Ricochet stepped on the shoulders of Joe, kick to the face and Ricochet followed by a twisting Space Flying Tiger Drop attack on Joe on the floor. Back in the ring, Ricochet went up top, Joe popped back up, knocked Ricochet down and hit a hard chop to the chest. Joe slapped on the Coquina Clutch off the top rope, Ricochet pushed back on him and they both hit mat the same time. Both shoulders were down at the same time. It went 16 minutes.
Match Result: Draw? To Be Determined?
Analysis: ***1/4 Good match as you would expect from these two with Ricochet showing off some of his aerial skills after selling the knee attack for most of the match. Joe is agile enough to keep up with Ricochet's speed, so they work well together. The controversial finish isn't done that often and I feel like today's wrestling fan is so impatient that they are going to hate it. The reality is that not every match can end by pinfall or submission, so it's important for WWE to change it up once in a while.
Referee John Cone went over to the timekeepers area. Cone put a headset on, we could hear him talking to somebody saying he saw both shoulders down. Cone walked over to Ricochet saying they'll make a ruling soon. Cone went to the back.
Joe tried to attack Ricochet, but Ricochet fought back and hit him with the Recoil knee to the face.
The replay showed all four shoulders of both guys were down at the same time while each man had another arm on the other guy.
Seth Rollins was backstage in the locker room with Braun Strowman there to talk to him. Strowman didn't like Austin doing the contract signing because he heard that Austin praise Rollins on Skype a few weeks ago. Rollins pointed out that they got beat up by five guys tonight. Rollins reminded Strowman he knows what it's like to turn his back on his brother and get stabbed in the back by his best friend (hey Ambrose). Rollins liked Austin there because he might be able to prevent an attack. Strowman said that's fine, but Austin better stay out of his way or he might get these hands.
The Firefly Fun House segment is next.
They showed a video with a kid doing a promo about beating cancer.
(Commercial)
Firefly Fun House
Bray Wyatt said that what The Fiend did to Finn Balor at SummerSlam was rude, so he's sorry. Wyatt appeared said onto other news…there was Vince McMahon puppet there. Vince mentioned Bray challenging Rollins or Strowman to a Universal Title match at Hell in a Cell. He was about to fire Wyatt, so Wyatt fed him some money to make him go away. Wyatt said that Seth and Braun are selfish, greedy and in another life, they took something very dear to him. Wyatt said unlike those bozos, he embraces the idea of teamwork. Wyatt appeared on camera with his team of puppets. He said the team helps him cope with the pain, but The Fiend helps him inflict it. Wyatt: "See you in hell." Wyatt said "let me in," so they showed The Fiend mask and Wyatt said bye.
Analysis: That was fun. Last week it was announced that Wyatt as The Fiend will face Rollins or Strowman for the Universal Title at Hell in a Cell next month. Too soon for a title shot for The Fiend? Maybe, but I don't blame WWE since The Fiend is very popular as a character. Bray Wyatt was a WWE Champion two years ago too, so I'm certainly fine with it.
The referee John Cone was interviewed by Corey Graves. Baron Corbin said that Joe and Ricochet eliminated eachother, so Corbin gets a bye to the finals. Cone said that Ricochet and Joe were not eliminated, so they will both advance. Cone said that Ricochet and Joe will face Corbin in a triple threat match in the King of the Ring semifinals.
Analysis: That seemed obvious with the way the Ricochet/Joe match ended. Triple threats aren't common in a King of the Ring tournament, but it's a way to do something different next week. I'm going with Ricochet for the win to make the finals. You can also ask questions about why they had a referee call for help for a finish for this match, yet in other matches they will ignore cheap finishes.
Rey Mysterio was interviewed by Charly Caruso. Rey talked about how his son told him how much it meant to grow up inside the WWE family. Rey said he's blessed to see his son to grow up to be a man and he thanked his son for convincing him to continue to pursue his passion. Rey said as parents, it is our responsibility to our kids to follow their dreams and now his son is helping him pursue his dreams. Rey said: "I'm not done. Not yet. I still have more to accomplish and I'm doing this for my son Dominick."
Analysis: Solid promo from Rey. I'm not sure who he will feud with next, but the crowd was cheering during his promo, so the storyline is working well.
The Miz entered for a match against Cesaro up next.
(Commercial)
Cesaro made his entrance with the announcers praising him for his great match at NXT Takeover Cardiff on Saturday. It was outstanding.
The Miz vs. Cesaro
Cesaro was aggressive early with a running forearm. Miz got back into it with the It Kicks to the chest, Cesaro avoided the roundhouse kick and hit an uppercut for two. Cesaro sent Miz to the apron, Cesaro with an uppercut and Cesaro hit an impressive superplex for a two count. Miz hit a weak looking DDT on Cesaro for a two count. Miz with multiple kicks against the corner, two running knees and Cesaro hit an uppercut for a two count. Miz got out of a Neutralizer attempt, Cesaro tried for the Swing, Miz fought out of it, Cesaro kicked Miz to the apron and Cesaro tried to grab the ropes for a pin, but the referee saw it. Miz countered for a two count. Cesaro with a punch, two uppercuts and Miz came back with a Skull Crushing Finale for the pinfall win after five minutes.
Winner by pinfall: The Miz
Analysis: ** It was just an average match to give Miz a win to "build momentum" as WWE likes to say all the time. Miz is facing Nakamura for the IC Title at Clash of Champions, so of course Miz was going to win here. Cesaro's one of the most underutilized wrestlers in WWE. He could be doing so much more. I enjoy his matches a lot, but it sucks to see him losing to Miz, who really doesn't interest me much as a face.
Becky Lynch and Bayley were shown backstage talking about their main event match up next.
(Commercial)
Next week on Raw: Baron Corbin vs. Ricochet vs. Samoa Joe in a King of the Ring Semifinals. Plus, Steve Austin is there to moderate a Seth Rollins contract signing with Braun Strowman. WWE pushed the "bring in Stone Cold" button because Raw in MSG is not sold out, but they did sell more tickets after Austin was announced.
NEXT WEEK: The SEMIFINALS of the #KingOfTheRing tournament will be a #TripleThreat Match between @KingRicochet, @SamoaJoe, and @BaronCorbinWWE! #RAWpic.twitter.com/8cIbW7QKID

— WWE (@WWE) September 3, 2019
The Women's Tag Team Championship duo of Alexa Bliss and Nikki Cross made their entrance. Bayley, the Smackdown Women's Champion, was next and her partner Becky Lynch was last with her Raw Women's Title. Decent reactions, but nothing special.
Analysis: It feels like Bayley has wrestled Bliss or Cross nearly every week for three months. I know it's not every week, but they have wrestled so many times in different kinds of matches.
Bayley and Becky Lynch vs. Alexa Bliss and Nikki Cross
Bayley went after Cross right away. The action spilled to the floor, Lynch dove onto Bliss on the floor and the faces went into the ring. The music of Sasha Banks hit as Banks appeared on the stage, which led to a break. At least the "wrestler appears on the stage" didn't lead to the finish.
(Commercial)
The match returned with Bliss in control of Bayley with a headlock. Cross tagged in to keep Bayley from tagging out and she gave her a running shoulder tackle to knock Bayley out of the ring. Banks was watching from the bottom of the ramp. Bliss tagged in, Cross with a splash on Bayley and Bliss with a slap to Bayley for a two count. Cross back in with a knee to the ribs to prevent Bayley tagging out. Bayley fought her way out of the corner by sending both opponents out of the ring. Bliss tackled Bayley to prevent a tag, Bayley rollup for two and Lynch got the hot tag. Lynch with clotheslines, knee strikes to Bliss, a spin kick to the ribs and a running forearm. Lynch with a boot to the face, Lynch to the middle ropes and a leg drop for two as Cross made the save. Lynch kicked Cross twice and an Exploder Suplex. Lynch kicked Cross down, kick for Bliss and Banks went into the ring. Banks with the Backstabber double knees to the back to end the match by DQ after 11 minutes.
Winners by disqualification: Bayley and Becky Lynch
Analysis: **1/4 It was an okay tag team match. The crowd really didn't care that much for most of it and even when Lynch was doing her offense after the hot tag, it was just a mild reaction. I think fans knew that Banks was going to get involved, so that played a factor in the reaction.
Banks whipped Lynch shoulder first into the turnbuckle. Banks grabbed a steel chair from under the ring, she went into the ring and hit Lynch in the back two times. Bayley went into the ring and grabbed the chair from Banks. Bayley smiled at Banks and hit Lynch in the back with four chair shots. The fans chanted "YES" for this even though it's a face turning heel by hitting another face. Bayley hit Lynch again to end the show.
Analysis: Heel Bayley? It looks like that's what happened there with Bayley smiling at her best friend Banks to join in on the attack against Lynch. I'll admit I didn't see it coming, but by ending the show with a turn like that, it justified the women being in the main event because that's a good cliffhanger to end the show. There might be some intrigue to see what Bayley has to say about why she did what she did to Lynch. It also shows that WWE is trying to make Lynch more of a "Stone Cold" babyface where she will learn not to trust anybody and is alone without allies.
After the show, Bayley smiled with Banks and then they shared a hug at ringside.
Three Stars of the Show
AJ Styles – Any time you yell at Cole you can earn a spot here. Plus, nobody really stood out.
Cedric Alexander
Bayley
The Scoreboard
6 out of 10
Last week: 6
2019 Average: 5.71 (Smackdown is 6.77)
Last 5 Weeks: 6, 7.5, 6.5, 6, 7
2019 High: 7.5 (January 14, July 1, August 19)
2019 Low: 3.5 (May 27)
Final Thoughts
This week's Raw gets a 6 out of 10.
It was just an average Raw. The King of the Ring matches were the highlight in terms of the in-ring action. Both matches got plenty of time, so they were competitive and entertaining matches. The build to Rollins vs. Strowman was just decent. It's hard to get that excited about a face vs. face match. The women got more time than in recent weeks, so that's good to see.
The big talking point after this show will be Bayley's attack on Lynch with the steel chair because that means Bayley is siding with best friend Banks as a heel. It would be the first heel run for Bayley if they continue the heelish ways with her. I'm intrigued to see where it goes. The fans chanting "yes" wasn't the reaction that WWE wanted. I think it's just a case of fans wanting something special to happen, so a heel turn by a long time face got them excited.
Anyway, they have built up some decent storylines heading into the MSG show next week that goes ahead to head with the NFL week one.
The next WWE PPV is Clash of Champions on September 15. Here's the official lineup so far.
WWE Universal Championship: Seth Rollins (c) vs. Braun Strowman
WWE Championship: Kofi Kingston (c) vs. Randy Orton
Raw Women's Championship: Becky Lynch (c) vs. Sasha Banks
Smackdown Women's Championship: Bayley (c) vs. Charlotte Flair
Raw Tag Team Championships: Seth Rollins and Braun Strowman (c) vs. Dolph Ziggler and Robert Roode
Smackdown Tag Team Championships: The New Day's Big E and Xavier Woods (c) vs. The Revival
Intercontinental Championships: Shinsuke Nakamura (c) (w/Sami Zayn) vs. The Miz
King of the Ring Tournament Finals: Raw wrestler (Ricochet, Samoa Joe, Baron Corbin or Cedric Alexander) vs. Smackdown wrestler (Elias, Ali, Andrade or Chad Gable)
Cruiserweight Championship: Drew Gulak (c) vs. Humberto Carrillo
—
You can contact me using any of the methods below. See ya next time for the Smackdown review. Thanks for reading.
John Canton
Email: mrjohncanton@gmail.com
Twitter: @johnreport