The John Report: The WWE Raw Deal 08/01/16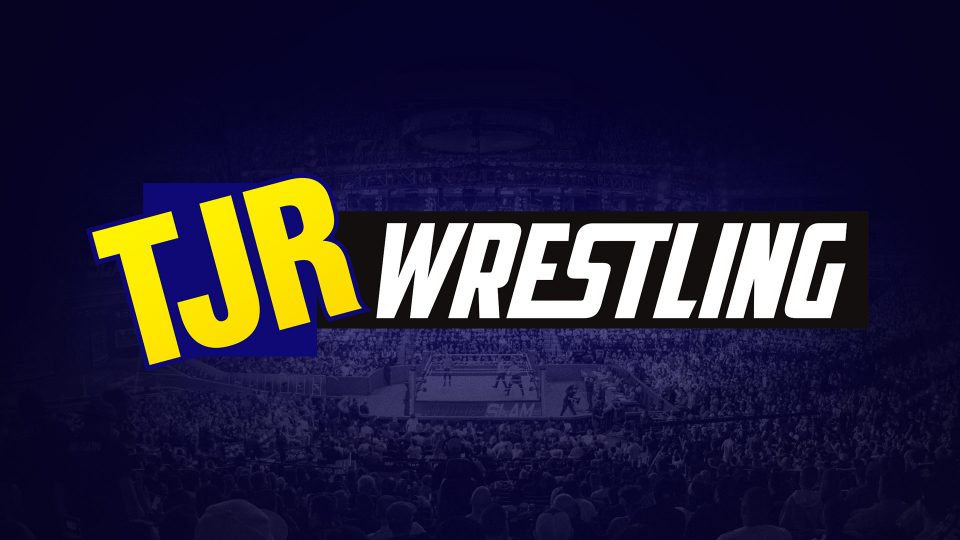 It's week two of WWE's "new era" since the roster was split into two. Last week's show was the best Raw of the year. Can they top it this time? Let's see.
Announced for the show is Brock Lesnar appearing with Paul Heyman and the new Women's Champion Sasha Banks is going to be there as well. A big match announced is The New Day vs. Luke Gallows & Karl Anderson with the third New Day member not allowed at ringside.
Live from Atlanta, Georgia this is the Raw Deal for episode #1210. Follow me on Twitter @johnreport. The banner above is a repeat, but I like it a lot.
Raw begins with a recap of last week's highlights with Finn Balor beating Roman Reigns in the main event to earn the right to face Seth Rollins at SummerSlam for the WWE Universal Title. There was also a recap of Sasha Banks winning the Women's Title.
The Women's Champion Sasha Banks made her entrance to open Raw this week. She's defending the gold against Charlotte at SummerSlam. The announce team of Michael Cole, Corey Graves and Byron Saxton welcomed us to the show.
Banks thanked the fans for chanting "you deserve it" at her. She talked about how last year during SummerSlam weekend, people went home talking about Bayley and The Boss because they stole the show. She said they owned the show. This year won't be any different because the reign of The Boss has just begun and she'll beat Charlotte at SummerSlam.
The former Women's Champion Charlotte made her entrance alone. She was wearing a robe and she almost fell going up the steps, but she was fine. The crowd was on her for it.
Banks reminded Charlotte that she beat her last week and made her tap out. Charlotte told her to get over herself. Charlotte said she didn't need Dana to beat her or even her dad. Charlotte told Banks she'll beat her at SummerSlam all by herself and bragged about being the best for over 300 days. Charlotte said that Banks is just a "one night stand" with the Women's Title. Banks responded saying she's the daughter of Ric Flair and said that if it wasn't for a one night stand you probably wouldn't be standing there.
The great Chris Jericho interrupted them by saying "quiet" repeatedly. He walked into the ring wearing his scarf in his ring gear.
Jericho called Banks a disgraceful punk. Jericho said that Charlotte is royalty that looks like a princess right now. Jericho claimed that Charlotte has outdone anything that Ric Flair has ever done as he asked who has Flair ever beat. Jericho added that he knows Charlotte is going to beat Banks at SummerSlam. Jericho wondered what makes Banks a "boss" anyway. Jericho mocked her hair. Then he mocked her relationship to her cousin Snoop Dogg and Jericho called Banks a brat.
Enzo Amore interrupted Jericho on his own. The crowd gave him a huge ovation as they chanted along with his catchphrases. Enzo went into the ring, he asked "how you doin'" and the crowd cheered. He noted that normally he comes out with his seven foot friend, but sometimes he likes to do business on his own. Enzo talked about how he's got the hot sauce. He wondered if he could make a Certified G deposit in Sasha's Bank. They kept saying "how you doin'" to eachother. Charlotte encouraged them to go for it as Charlotte said there's only one word to describe Enzo's love life. Jericho mocked the "spell it out for ya" line, so Enzo did his "cuppa haters" bit. He told Jericho he's like the iPhone when you see the three dots typing and somebody is gonna say something, but he never hits send. I guess that's an insult.
Jericho called Enzo a "hip hop hobbit." Fans chanted "stupid idiot" at him. Jericho told him to watch it. Enzo: "Watch what?" Jericho: "It." Enzo called him Bon Jovi and said "it's my life" which is a Bon Jovi song. Enzo mentioned "turn back time" another Bon Jovi song as he told Jericho he wishes he could go back in time to when Jericho decided to purchase a scarf.
The Raw GM Mick Foley showed up on the stage. He said that Enzo is a "certified G" and he's a certified GM. Foley noted that Enzo is on the Holy Foley show on WWE Network on SummerSlam. Foley added that Banks is also on Holy Foley and set the bar mighty high last week. He said he can't wait to see Charlotte and Banks again, so they're going to see it tonight. Foley set up Jericho and Charlotte against Enzo and Banks. The match is next.
Analysis: I like everybody involved in the segment, but it took 21 minutes. That's one of the longest opening segments they have done this year, in fact may be the longest. It was good hearing from Banks, I thought Charlotte acted well as the confident former champion, Jericho's appearance was random, but he was effective as usual. Enzo is a lot of fun. It was weird seeing him without Cass although he tried to explain it and did a good enough job of it. Foley setting up the tag was very predictable. Raw's a three hour show, so they don't mind spending that much time to set up one match. I just think they could have got to the point ten minutes earlier. All in all, it was fine, but ran a little long.
A reminder that Dean Ambrose will be on the Stone Cold podcast on WWE Network next Monday.
(Commercial)
Still to come on Raw is Brock Lesnar.
Kevin Owens is on commentary for this match.
Charlotte & Chris Jericho vs. Enzo Amore & Sasha Banks
Owens said that he thought people wanted something interesting after listening to Enzo and Sasha. Dropkick by Enzo led to Jericho tagging out. The girls got in there with each woman going for a backslide. Owens complained about Enzo interrupting Owens during the draft show two weeks ago. Owens to Saxton: "Do you think you're a good commentator or an idiot?" Good question. Jericho tagged in, so Enzo nailed a cross body block off the top rope. Enzo and Sasha did a double clothesline spot to knock the heels out of the ring. Then the faces each hit suicide dives to take out the heels as they went to break three minutes into it.
(Commercial)
Jericho was working over Enzo as Owens tried to explain that he was there to give the fans an interesting voice calling the action. When Jericho went for a bulldog, Enzo shoved him off and Jericho went crashing into the corner. Running cross body block by Enzo followed by a face to the knee. Jericho slowed Enzo down with a Walls of Jericho, but Enzo broke it since he was close to the ropes. Enzo went for a top rope attack, but Jericho nailed a dropkick to the stomach. Charlotte was tagged in and Banks just went in too because it's supposed to be girl vs. girl. Banks with a double knee attack in the corner for two as Owens said he did that move in the indies in 2005. Banks with a knee to the face and she went for the Bank Statement. Dana Brooke showed up, so Banks nailed her with a forearm. Jericho was in the ring and Banks nailed him with a forearm shot. Charlotte nailed a kick to the back of Banks and then the Natural Selection by Charlotte is good enough for the win after 10 minutes.
Winners by pinfall: Charlotte & Jericho
Analysis: **1/2 It was an okay tag match with the girls getting a lot more of a crowd reaction due to their story. I'm not a fan of Banks getting pinned one week after winning the Women's Title, but that's WWE booking where they want to have a champion lose in a tag match in order to build up the challenger.
Post match, Jericho went into the ring and hit the Codebreaker on Enzo as Enzo was checking on Banks. Big Cass slowly made his way into the ring, so Jericho left with Charlotte and Dana. The ref went to give the title to Charlotte, but then he gave it to Banks.
Analysis: I'm not really sure where they are going with this except maybe having Owens team with Jericho against Enzo & Cass for a tag match at SummerSlam. Not sure yet.
Finn Balor will be interviewed later.
(Commercial)
It was mentioned that the Bella Twins won a Teen Choice Award for Female Athlete. Do teens not watch tennis? Serena Williams is a better choice.
Braun Strowman made his entrance. Byron Saxton interviewed a guy named Evan Anderholm that was in the ring saying that he gets $1,000 and if he wins he gets $5,000 apparently.
Braun Strowman vs. Evan Anderholm
Strowman tossed Evan across the ring, hit a shoulder tackle, tossed him into the turnbuckle and did a running splash to the back. Strowman picked him up and hit a reverse Chokeslam for the win after about one minute.
Winner by pinfall: Braun Strowman
Analysis: 1/4* Just a quick win for Strowman like he did last week too. The announcers talk about how they don't know if anybody can stop him. They'll probably have him do this for a month or two.
Backstage, Stephanie McMahon and Mick Foley were talking. She said the mixed tag match was a great idea. We're pretending like they don't set up matches like that all the time? Mark Henry showed up saying he's excited about going to the Olympics as Stephanie said that he's the WWE Ambassador going to the Olympics. Henry said his creative juices are flowing and he feels like it's time to re-open the Hall of Pain. Stephanie said that they wanted Henry to be in a mentorship left. Henry said that she's wrong, he said he's been a World Champion, a two time Olympian and he's got a lot left in him. Foley put Henry in a US Title match against Rusev. Henry said he's going to take that title and bring it back home to America "because that's what I do."
Analysis: Henry is probably retiring soon, so he's just going to be used to put people over. Putting him against Rusev this week is fine.
Backstage, R-Truth was looking for Pokemon on his phone just like last week. Goldust told him they had a match, so they left.
(Commercial)
Golden Truth (Goldust & R-Truth) vs. The Shining Stars (Primo & Epico)
The announcers were talking about how Primo & Epico lost for the first time last week, which is ridiculous considering these guys teamed for years using these same names. The Shining Stars did some double team moves early on Goldust while Truth was holding his phone looking for Pokemon on the apron. Goldust fought out of the corner with a powerslam on Epico. Two minutes into the match, Goldust wanted the hot tag, but Truth was occupied with the phone. Goldust was checking on Truth, so Primo jumped from behind, flipped him over and covered for the win after three minutes.
Winners by pinfall: The Shining Stars
Analysis: 1/4* A rushed match that was more of a bad comedy showing than something resembling wrestling. At least Primo did a creative pin instead of the usual ROLLUP OF DEATH~! move. That's about the only positive thing I have to say about it.
Post match, R-Truth was concerned with finding a Pokemon on his phone again.
Analysis: Please end this angle. It's bad. Just end it. Let the guys wrestle.
Finn Balor interview up next.
(Commercial)
Still to come is Brock Lesnar.
They showed new Atlanta Hawks player Dwight Howard and Tim Hardaway Jr. at ringside.
Finn Balor Interview
Michael Cole was in the ring at top of hour two. He introduced Finn Balor while adding that people were saying Balor may have had the best debut in Raw history.
Balor made his entrance in his ring gear along with a leather jacket and a Balor Club t-shirt.
Cole didn't even ask a question, he just summarized things. Balor said that when he heard his name in the draft he knew he had to make an impact. He was cut off by Rollins.
Seth Rollins went into the ring. He kicked out Cole and said he's got this. Rollins spoke about how Balor is a former NXT Champion while adding that he (Rollins) was the first NXT Champion. Then Rollins bragged about being the first overall pick in the draft. Rollins said that last week on Raw, Balor shocked the world when he pinned Roman Reigns, but then Rollins said that when he came back from a major injury he pinned Reigns in his first match back. Rollins called Balor a bad Hollywood remake like Ghostbusters with Rollins saying he's Bill Murray and Balor is Melissa McCarthy. Balor told him that Rollins may have done things first, but Balor is going to beat him at SummerSlam to the first WWE Universal Champion. Rollins said that was laughable like the Atlanta Braves winning the World Series – crowd booed that.
Rollins credited Balor for creating a legacy in NXT. The Atlanta fans did the Braves tomahawk chop. Rollins told them the team sucks and no amount of tomahawking is going to change that. Rollins said this is his show, his ring and around here he's the man. Balor insulted Seth's laugh. Balor said that everywhere he's gone there was always somebody in his way and he found a way to beat them. Rollins talked about how he's better than anybody, so Balor hasn't seen anything like him.
Rollins said he's taking on Sami Zayn later, which excites me because they're two of the best. Balor suggested that things have been handed to Rollins. Then Rollins ranted about how nothing has been handed to him. Balor followed up saying the only thing you'll have handed to you is your ass. The fans chanted "yes" for that.
Rollins went for a punch, but Balor was ready for it and nailed a kick to the head. Rollins escaped up the ramp.
Analysis: It was an okay segment with Rollins talking for much of it. Some of the dialogue wasn't great. There were times early in the segment where Balor's dialogue wasn't great, but once he delivered that line about handing Rollins his ass (in essence saying he'll beat him up), the crowd came alive. As much as I like both guys, I wish Rollins was even more of a dirtbag heel. Talking about how great you are is fine, but he should lie more and insult the guy more. Balor's better as a wrestler than he is as a talker. His promos are fine, but they aren't that great. As for the WWE Universal Title, there was no shot of it. I'm not sure if WWE has it ready yet or when they might debut it. Perhaps next week.
Later on Raw it's New Day vs. Gallows & Anderson with one of New Day banned from ringside. Up next is Mark Henry vs. Rusev for the US Title.
(Commercial)
The ravishing not really Russian Lana was in the ring wearing a wedding dress or something similar. She noted that she was now the wife of Rusev. Corey Graves said that her wedding dress cost $75,000 while noting that they got married in Malibu on Saturday. They showed pics from social media of the wedding and it'll air on the next season of Total Divas.
Analysis: Congrats to the happy couple. Thank you to Rusev for inspiring hairy European men everywhere.
United States Championship: Rusev vs. Mark Henry
Henry tossed Rusev across the ring and then a body slam. Rusev bailed to the floor. Then Rusev went back in the ring to pound on Henry a bit, but Henry came back with a clothesline. Henry with a splash onto the back of Rusev against the ropes. They went to break two minutes into it.
(Commercial)
Back from break, Rusev was in control, which is no surprise because the heel is usually in control after the break. Rusev went for the Accolade, but Henry powered out of it. Clothesline by Henry with Rusev falling down before the contact, which is not good. Rusev came back with a spinning heel kick and a kick to the back of the neck. Rusev applied the Accolade submission. Henry tapped out. It went six minutes.
Winner by submission: Rusev
Analysis: * No surprise by that result as Rusev wins easily. It went six minutes with only three minutes of it actually airing on the show. Henry is probably going to retire soon because there's not much more he can do. He's slowed down a lot and it's not like he was that quick in his prime anyway.
Post match, Rusev said that was an Olympic hero that represented you at the Olympics. Rusev said the reason that the United States wins at the Olympics is because they're rigged and they stop people from Russia and Bulgaria from competing. Rusev said nobody can take the US Title from him. He bragged about how he's a superior athlete.
Roman Reigns' music started up as Roman walked down to the ring. He was wearing his usual ring gear as he received a mixed reaction like he usually does. Rusev got right in Rusev's face. After a long staredown, Rusev nailed him with some punches, but then Reigns nailed a clothesline. Rusev bailed to the floor to escape. Reigns went after with him, jumped off the stairs and nailed a Superman Punch to knock him down. Rusev went up the ramp with Lana while Reigns looked on from ringside.
Analysis: That's an interesting spot for Reigns. I really didn't expect it, but it could work well for both guys. Rusev is an ascending star while Reigns wants to prove he's still a top guy. If Reigns were to win the US Title it would be a way to utilize him without putting him in the main event picture, but it's still a significant spot. I think Rusev is ready to go up to that main event level soon, so putting him against Reigns makes sense at this point. I like the pairing. As my friend James Caldwell of PWTorch pointed out, Reigns went to college at Georgia Tech, so he was in front of a "hometown" crowd here. Maybe that's why the boos didn't seem as loud.
A video aired about Nia Jax with her talking about how she's not like most girls (just like her song says). She's on Raw later.
(Commercial)
This week on Smackdown is the debut of American Alpha and AJ Styles has a message for John Cena. My review of Smackdown Live from last week is here if you haven't read it yet.
Prior to the Young vs. O'Neil match, they showed a Raw pre-show clip with O'Neil wondering when Young was great to begin with.
Darren Young (w/Bob Backlund) vs. Titus O'Neil
They are both faces and a former tag team. O'Neil used his power early on by nailing a hard chop to the chest. Young with a boot to the face, but then Young caught him with a two backbreaker and a toss across the ring. O'Neil with a corner splash for two. O'Neil continued to work him over with a knee to the ribs. O'Neil picked him and dropped him down for two. O'Neil did a body slam. They showed a replay of it. Really? A body slam? Young fought out of the Clash of the Titus attempt, they went into the corner and O'Neil did the ROLLUP OF DEATH~! with tights for the win after four minutes.
Winner by pinfall: Titus O'Neil
Analysis: * Cheap win for O'Neil to show that he might be turning heel soon, which is fine with me because the face act has been pretty boring for a while. No surprise that they would go with the tights pull with the ROLLUP OF DEATH~! because that's a good way to get cheap heat. Young turning heel would have made sense too, but that can wait for down the road. I think O'Neil turning is more important at this point because his gone as far as he can as a face.
Stephanie and Mick were backstage in the office. She gave him a tablet as an upgrade over his clipboard. Sheamus showed up to ask what they are doing. He wondered how Mark Henry got a US Title match while ignore a four time World Champion like Sheamus. Cesaro showed up to say people don't want to watch him. They were arguing. Foley said he thought Cesaro was a top five pick, but they saw an injury report saying Cesaro's shoulder wasn't healthy. Foley talked about how instead of complaining to the people in charge, why not have a match against eachother. Foley said that the winner of that match can get a future title shot.
Analysis: It's another segment where they have people bitching and moaning about things while the people in charge apparently don't have matches booked in advance, so they just book them on the spot. That's a WWE creative issue. At least they tried to explain why Cesaro was picked lower than he should have been.
Nia Jax was shown walking backstage for her match.
(Commercial)
A video aired about the Cruiserweight division coming to Raw soon.
Backstage, Backlund was yelling at O'Neil about cheating. O'Neil told him to calm down or he'll knock his old ass out. Young showed up to knock down O'Neil with a punch. Backlund pulled Young off.
Analysis: It looks like they are building a feud between the former partners, which is cool. It gives them something to do.
Nia Jax vs. Ariel Monroe
Jax nailed her with a clothesline early. Monroe is not known. Just there to do the job. When Monroe went for a running attack, Jax caught her and slammed her down. Jax put her on her shoulders for a Samoan Drop and then slammed her down for the pin. She won after two minutes.
Winner by pinfall: Nia Jax
Post match, Jax was interviewed by Saxton about how it felt. Jax kicked Monroe and then asked Saxton why he doesn't ask how Monroe feels. Graves said that Jax will be a Women's Champion some day.
Analysis: 1/4* A squash match to put over Jax. Not sure what to say other than at least they put it in a different hour than the Strowman squash win. Better separate them. I don't even know if that's on purpose, but I noticed it.
Sami Zayn was interviewed by Tom Phillips backstage. Zayn said that he's known Rollins for years and he knows his weakness is that Rollins has a big mouth. Zayn said that at Battleground he had the match of his life against Kevin Owens and closed that chapter of his career. Zayn talked about how he is going to prove himself against Rollins.
Analysis: Looking forward to that match a lot. Not sure who Zayn is feuding with now, but hope he continues to ascend up the ladder.
The New Day trio were backstage. They picked stuff out of a bag with Kingston and Big E picking oranges while Woods picked a banana, so I guess Woods is out for this match.
(Commercial)
As we start the third hour, there was a locker room door shown with Brock Lesnar's name on it. He's up later.
The Tag Team Champions The New Day trio did their entrance. Kofi Kingston said that because of the Gallows & Anderson complaint, one member of New Day will be banned from ringside. Big E did the "who" thing where he says it a lot. Xavier Woods talked about their "bag of fruit" game with him losing due to picking the unmatched fruit. Big E and Kofi put the oranges side by, then Woods put the banana near, but then he pulled it back. Woods said now he doesn't get to perform in front of his family, friends and parents sitting ringside. They plugged Booty O's cereal. They ended it with their "New Day Rocks" bit.
Analysis: I feel bad for Woods not being able to wrestle in front of his family and friends. That would have been really cool for him, yet they are sending him to the back for this match. Poor Woods.
As Gallows & Anderson made their entrance, they told Woods he had to go to the back, so he did.
Big E & Kofi Kingston vs. Luke Gallows & Karl Anderson
This is not for the Tag Team Titles. Back elbow by Big E, but then Anderson stopped him with a high knee. When Big E sent Gallows out of the ring, he tried to tag in Kingston, but Gallows knocked Kingston down. Anderson did the "too sweet" with Gallows, so Big E did the ROLLUP OF DEATH~! to Anderson and that was enough to win after two minutes.
Winners by pinfall: Big E & Kofi Kingston
Analysis: 1/2* An extremely short and rushed match ending in my most hated finish. I get why they did it because of what happened after it was over. I'm just sick of the ROLLUP OF DEATH~! finish especially when they did it earlier in the show although O'Neil won when holding the tights.
Post match, Gallows beat up Kingston on the floor. When Woods came back out there, Gallows knocked him down too. In the ring, Gallows had Big E on his shoulders and Anderson nailed the Boot of Doom. Then they picked up E and did it again. Woods pulled Anderson out of the ring, but then Gallows grabbed him and Anderson nailed a Rocket Kick on Woods. It looked like it was over, but then Gallows & Anderson sent E groin first into the steel ring post.
Analysis: A physical beatdown post match to get them their heat back after losing a quick match. It shows the feud isn't over despite the loss. It also shows the loss didn't matter because G&A beat them up after the match.
(Commercial)
Back from break, they showed some replays of the post match attack.
Then they showed Big E getting looked at by trainers. Graves said that Gallows & Anderson crossed the line.
Analysis: Graves is the heel announcer that supports guys like G&A, but when he says they crossed the line it's a way to tell the fans that they are too mean. It's wrestling announcer speak for telling the story about heels being really aggressive.
Cesaro vs. Sheamus
They exchanged uppercuts early on and Sheamus hit an axehandle to knock Cesaro down. More uppercuts from Cesaro. Then he did his uppercut train spot. Sheamus slid under the bottom rope to create some space. Cesaro nailed his cannonball attack on the floor to take him out. Sheamus did a powerslam where he sent Cesaro back first into the ring apron. Sheamus with ten forearm shots and a clothesline. Sheamus went up top and hit a shoulder tackle for two. Sheamus talked trash about how Cesaro isn't as tough as him. Cesaro nailed his delayed power suplex. Sheamus caught Cesaro with a rolling senton. Cesaro came back with a headbutt, then a springboard corkscrew uppercut and Sheamus kicked out of a swing attempt. Sheamus went for a power move, but Cesaro came back with a Gotch Neutralizer for the win after five minutes.
Winner by pinfall: Cesaro
Analysis: ** It was fine for the time given, but was pretty short considering they've had many matches that got a lot more time. They've had better matches too. They were just trying to tell a quicker story here with Sheamus in control, Cesaro with the comeback and the clean win. I'm not sure what it does for either guy because I thought maybe Cesaro would face off with Rusev. Now that's not happening since Roman Reigns confronted Rusev. Don't let Cesaro get lost in the shuffle. Sheamus has lost quite a bit in the last few months with no sign of things changing any time soon.
Still to come is Brock Lesnar.
(Commercial)
Back from break, they showed that Cesaro and Sheamus were shown brawling with security guys out there to break it up.
Analysis: I guess that feud must continue.
Heath Slater was in the ring in street clothes doing a promo. Jinder Mahal was also in the ring. Slater said that the band (former 3MB members) is back with two members.
Mick Foley showed up. He said that what they're going to do is have Slater face Mahal in a match with the winner getting a Raw contract. Slater didn't like that idea because he didn't want to fight his friend Mahal. A referee went to the ring. Mahal told the ref to ring the bell.
Heath Slater vs. Jinder Mahal
Slater turned around, Mahal nailed a standing side kick to the head and covered for the win.
Winner by pinfall: Jinder Mahal
Mahal went up the ramp, Foley congratulated him and poor Slater was alone in the ring again.
Analysis: Match of the year! Jinder's signing was known online over a week ago, so it's no surprise.
There were replays of the mixed tag match that happened in the first hour.
Jericho was interviewed by Tom Phillips. He was mad about Enzo thinking that Jericho looks like Bon Jovi and he insulted the scarf with Jericho saying the scarf cost $750. Jericho said that he knows Enzo has somebody to watch his back, but Jericho got somebody to watch his back. Phillips asked Jericho who is going to watch his back. Jericho made up a name "Jimvin Marvanlooter" or something like that. Kevin Owens showed up to say that Jericho just made that name up. Owens told Jericho that he has his back. Jericho said that Owens has his back and he told him that from the start, Tim. Phillips said it's Tom, so Jericho said it's Tim and did his "stupid idiot" line.
Analysis: Owens and Jericho are an entertaining team that has tagged up many times in the last few months. It's a way have them both involved as they feud with Enzo & Cass. I'm okay with it although I'd like to see Owens doing something more as a singles wrestler. At least he does entertaining promos with Jericho.
Zayn vs. Rollins is next.
(Commercial)
PLUG TIME: I've started writing freelance wrestling articles for DailyDDT.com, which is part of the Fansided Network. Here are three articles I've done in the past few days that you should check out if you haven't done so already: Why Finn Balor Should be the First WWE Universal Champion is pretty self explanatory with that title, then I wrote about Seth Freakin' Rollins in a superstar profile grading him using different categories and also an article about why Bayley should be on Smackdown instead of Raw because she's needed there more. Check out my archive for more updates because I'll be writing a few times per week for them.
Rollins made his entrance first and then Zayn.
Seth Rollins vs. Sami Zayn
My two favorite guys on Raw. Rollins was aggressive early, but then Zayn came back with some chops. Rollins went to the floor, Zayn went after him and Zayn jumped onto the barricade leading to a moonsault onto Rollins on the floor. Rollins tossed Zayn into the barricade at ringside although the camera missed it. They showed a replay of it. Rollins tossed Zayn into the barricade again. Rollins was in firm control as they went back into the ring with Rollins tossing Zayn into the turnbuckle. Zayn stunned him on the top rope, but then then Zayn went on the top, Rollins tripped him up and Rollins sent him to the floor with a forearm shot. Break time.
(Commercial)
Following Raw on WWE Network it's Legends with JBL talking to Booker T. I enjoy JBL's interviews on that show, so I'm looking forward to it.
Back from break, Rollins was in control with a headlock. Rollins nailed the Sling Blade to stop Zayn's momentum. Zayn with a rollup for two. Rollins came back with a kick to the gut. Rollins gave Zayn a Buckle Bomb into the turnbuckle. Zayn was down, Owens took too long and Zayn nailed a big clothesline. Zayn with a Michinoku Driver for two as Cole was yelling about how Zayn almost pulled off a huge upset. Zayn with the Blue Thunder Bomb gets two. That's become one of the best nearfalls in WWE. Rollins came back with an enziguri kick and Zayn fought out of the Pedigree with an incredible Tornado DDT out of the corner. Rollins rolled out to the floor to avoid the Helluva Kick. Zayn nailed a somersault dive over the top to take out Rollins on the floor. Back in the ring, Zayn up top missed an attack. Then Rollins was trapped in the corner, Zayn missed the Helluva Kick in the corner, so Rollins capitalized with the Pedigree for the win after 12 minutes.
Winner by pinfall: Seth Rollins
Analysis: ***1/2 A very good match from two of the best performers in WWE. Rollins winning makes sense since he's in the Universal Championship match at SummerSlam while Zayn still doesn't have a feud leading to a match at that show. Zayn did a great job of coming back when he was down, hitting his big nearfall spots and nearly getting to his finish, but Rollins was the crafty heel that found a way to avoid it. Hitting the Pedigree right after the missed Helluva Kick was the right finish too. The match was fun to watch and left me wanting to see more from them one day soon. I hope they have a proper feud at some point. I'm a little surprised that Finn Balor didn't show up to at least watch from the ramp, but I guess WWE wanted to keep it clean. There are a lot of clean heel wins in WWE these days. More cheating wouldn't be a bad thing.
There was a shot of Lesnar's locker room door. Paul Heyman emerged and looked back in the room to say "see ya out there."
(Commercial)
There was another commercial for Smackdown. There were a few of those during the show.
Next week on Raw, Sean "Puff Daddy" Combs will be a guest star on Raw next week.
Brock Lesnar with Paul Heyman
Paul Heyman was alone in the ring talking about how he knows people in the arena were sitting there for three hours waiting to see Brock Lesnar. Then Heyman did his introduction: "The Beast of the Brocktogan, the ruler and conqueror of the WWE Universe, the viper slayer Brock Lesnar."
Lesnar made his entrance to a big ovation from the crowd as pyro went off for his entrance and when he went into the ring. The graphic reminded us that it's Lesnar vs. Orton at SummerSlam. Lesnar was wearing a "Suplex City Atlanta, GA" shirt.
Heyman said that on Sunday August 21st from Barclays Center in Brooklyn, New York at SummerSlam, his client Brock Lesnar will entertain us. Heyman noted that Lesnar's form of entertainment isn't the same kind of thing that WWE likes to market. He talked about how Lesnar was violent. Heyman said he knows he can't say violent, but he knows he can say what he wants because he's with Brock Lesnar.
Heyman said that the new era needs to step up to Brock Lesnar. Heyman added that Lesnar isn't there to deal with Mick Foley, Shane McMahon or Vince McMahon. He said Lesnar really didn't care about dealing with people on Raw or Smackdown Live, which led to him talking about Orton.
Heyman talked about how they say that Orton is one RKO away from victory at any moment. He said that if Orton beats Lesnar he would shock the world the way that Lesnar beat The Undertaker at WrestleMania. Some people booed so Heyman said if that bothered you, get over it already. Heyman talked about Orton's theme song about how he hears voices in his head and Heyman wondered how many voices tell Orton that Lesnar is going to beat his ass at SummerSlam and drag him down to Suplex City. Heyman added that if Orton's voices aren't telling him that they are full of…malarkey he said to quote the Vice President. Heyman called himself a "wise, old Jew" as he told Orton that Lesnar is going to kick his ass at SummerSlam. Heyman said that Orton has a chance at survival because of the RKO, but then he said that Orton isn't going to hit the RKO at SummerSlam. As Heyman said that Orton would never hit a RKO on Lesnar, there's Orton in the ring and he nailed Lesnar with a RKO in the middle of the ring! Huge pop for that!
The referees from Raw, Stephanie McMahon and Mick Foley showed up. Security was there too. Orton went up into the crowd, who were cheering him. Lesnar was down in the ring for a bit, but then he tried to get back up. Heyman was shocked by it all. The show ended with Orton in the crowd while the Raw people were filling the ring angry about what happened. It was over at 11:08pmET.
Analysis: A quality Heyman promo like usual ended with the RKO. It was needed because if they didn't do it then the feud would be lacking the physical encounter necessary to make it feel special. I know that the detractors will bitch about how a Smackdown guy already appeared on Raw less than two weeks since the draft, but in this case it's fine. I hope it's not a regular thing after this feud is over.
I watched the replay of the spot and Lesnar really sold it well. That helps. If Orton hits the move, then the guy doesn't sell it well and he gets up right away then that helps nobody. Lesnar staying down for a bit after Orton hit it really puts over the idea that Orton can win.
Three Stars of the Show
1. Seth Rollins
2. Sami Zayn
3. Paul Heyman
The Scoreboard
5.5 out of 10
Last week: 9
2016 Average: 5.76
Last 5 Weeks: 4.5, 4.5, 6, 5, 6.5
2016 High: 9 (April 11/July 26)
2016 Low: 4 (Feb. 29/Mar. 21)
Final Thoughts
I give it a 5.5 out of 10.
It was just an average show this week. Too many promos and not enough action for my liking.
Last week's Raw was an outstanding wrestling show with four matches that went 14 minutes or more. This week's show had no matches that went that long although Rollins/Zayn was close. Some other matches were largely forgettable and if I was writing about it live I would have just hit fast forward through a lot of it.
I get that they were trying to advance some storylines, but there were several boring points during the show. It just didn't have the excitement of last week.
—-
That's all for now. See ya next time for the Smackdown review.
Thanks for reading. Go Toronto Blue Jays.
John Canton – mrjohncanton@gmail.com
Twitter @johnreport