The John Report: The WWE Raw Deal 05/11/20 Review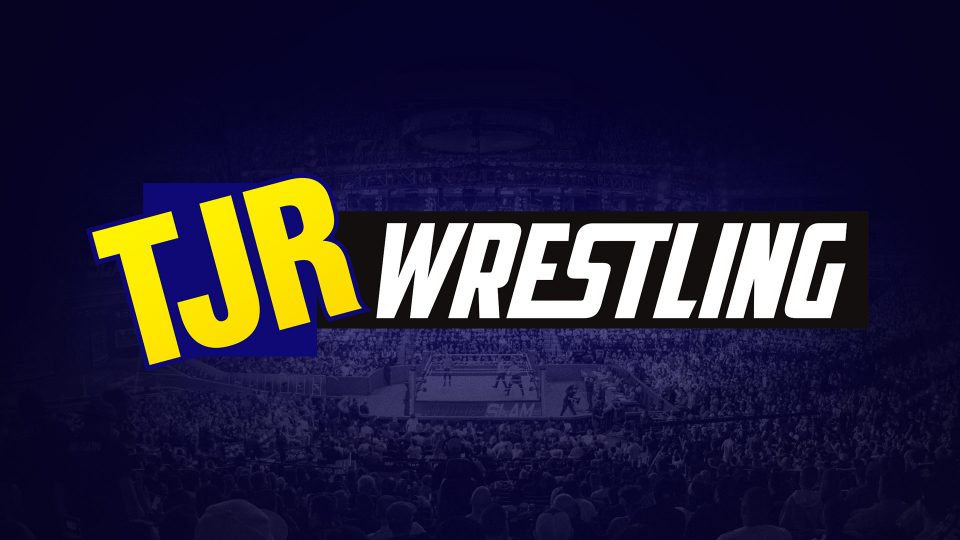 Welcome to the WWE Raw Deal review right here on TJRWrestling. This is the post WWE Money in the Bank edition of Raw and you can check out my MITB review right here in case you missed it. I thought the Drew McIntyre vs. Seth Rollins match was outstanding while the two Money in the Bank Ladder Matches were very unique. They may not have been loved by everybody, but I give WWE credit for having fun with it. I also liked that it was a shorter show well under the three-hour mark. I think that was a good call.
From the WWE Performance Center in Orlando, Florida, this is the Raw Deal for episode #1407 of Monday Night Raw. Follow me on Twitter @johnreport. Please visit TJRWrestling.net daily for our regular updates on the wrestling business featuring WWE news coverage, insightful columns from our team along with reviews about wrestling's past and present. Let's roll.
This week's Raw began with highlights from the Men's and Women's Money in the Bank Ladder matches on Sunday where the superstars fought all over WWE Headquarters to try to win. Asuka was the women's winner while Otis won the men's match without even climbing the ladder because AJ Styles fumbled the briefcase and it went into the hands of Otis. It was a comedy style match, but I was entertained by most of it.
The Raw intro video "Legendary" aired to welcome us to the show.
This week on Raw: Randy Orton and Edge will share the ring. Rey Mysterio and Aleister Black face Seth Rollins and Murphy because Rey and Black landed on a "secondary roof" last night at MITB. Alexa Bliss hosts her talk show later.
Let's Hear from Becky Lynch
Becky Lynch made her entrance carrying the Women's Money in the Bank briefcase and she put it on a table that was in the ring. The announcers wondered why Lynch had the briefcase. Lynch was in street clothes.
Lynch said that tonight is no ordinary night for her because she's torn between joy and sadness. Lynch said she's at a place in her life where things are about to change and she has to do something about it. Lynch said she asked the decision makers to raise the stakes for the Money in the Bank match and they did just that.
Lynch was emotional as she talked about how when she walked into the WWE Performance Center in 2013 she didn't know anybody in this country, she didn't know if she was good enough to be there and she didn't know if people would care about her. Lynch said that she didn't know if anybody would care about an Irish woman that loved puns and toast. Lynch said somewhere along the line she learned that they did care. Lynch said that the fans had her back, they carried her to history, to triumph and she grabbed on to the fans when she didn't have anybody else. That is why it is the fans that deserve to hear this from her first. Lynch said: "I have to go away for a while." That led to Asuka showing up to interrupt.
Lynch said that is Asuka's Money in the Bank briefcase and Becky said that Asuka beat Becky when nobody else could. Lynch said that Asuka has been the best wrestler in the world for a long time. Lynch said that she is so glad that this is happening to Asuka. Lynch said last night wasn't for an opportunity to win the championship – it was for so much more. Lynch unlocked the briefcase and the Raw Women's Title was in it with Lynch told Asuka that the match was for the championship. Lynch said she can't fight anymore, but Asuka can as Lynch told Asuka that she's the new champion. Asuka: "I'm the champion! Yeah!" Asuka grabbed the title and celebrated with it. Asuka did some dancing and went up the ramp with it. Lynch was in near tears. Asuka celebrated on the announce table. Asuka went back into the ring with the Raw Women's Title.
Lynch said as happy as Asuka is as champion, Lynch is even happier. Lynch: "As happy as you are to be the champion, I might be a little bit happier. You go be a warrior because I'm going to go be a mother." Asuka mouthed "a mother" and Asuka hugged Becky as Lynch was nearly crying. The two women hugged as Asuka started a "Becky" chant. They hugged again.
Analysis: That was an awesome reaction from Asuka. She made it look like she had no idea although I'm sure she knew and they told her to act as if she was surprised. It was a great shocked reaction from Asuka.
Lynch left the ring and looked around the building as if she was soaking it all in because she didn't know when she would be back on WWE TV. When Lynch was by the entrance, she looked into the camera: "I'm gonna miss you guys." She was talking to the fans watching at home. We'll miss her too.
Asuka celebrated in the ring with her title some more as her music played and the show went to break.
Analysis: This was an awesome moment. I'm so happy for Becky. It was not mentioned here, but Becky's fiancé Seth Rollins is the father. In an interview with People, Becky said that she always wanted to be a mother and shared the news that the baby is due in December. Becky and Seth were going to get married this month although that's been put on hold due to the coronavirus. Becky's wrestling future is unknown now, but there have been a lot of women that have come back after giving birth. It's not going to be a quick thing where she can bounce back right away in 2021, but a few months later after birth it's possible. I doubt Becky would return full time especially if she wants more kids. There will be a time and a place to reflect on Becky's run as a full timer in WWE, but for now I say congratulations. As for Asuka as the new champion, I love that call and I think she was the right choice. Asuka has been an outstanding performer for several years, she's been near the Raw Women's Title for most of the last year and it makes sense to make her the new champion. I'm happy for her too.
(Commercial)
There was a replay of what happened before the break with Becky telling Asuka she is the champion.
The announce team is Tom Phillips, Byron Saxton and Samoa Joe.
Becky Lynch was backstage about to be interviewed when wrestlers like Rey Mysterio, Natalya, Street Profits, Bianca Belair, Ricochet, R-Truth, Cedric Alexander, Liv Morgan, Tozawa, Kairi Sane and others congratulated Becky. Truth said "welcome to the world of parenthood" to her. Seth Rollins was not there even though he is Becky's fiancé and the father of the baby.
Bobby Lashley made his entrance for the first match. Humberto Carrillo is the opponent.
No Disqualification Match: Bobby Lashley vs. Humberto Carrillo
Lashley with a forearm, then an elbow and punch, but Carrillo came back with a punch to the face. Carrillo charged, Lashley caught him and hit a huge spinebuster. Lashley charged for a Spear, Carrillo moved and Lashley came back with a punch to the face. Lashley got a chair and Carrillo dropkicked it into his face.
(Commercial)
The match returned with Lashley in control with punches. Lashley charged, Carrillo got the feet up and a dropkick. Lashley sent Carrillo to the apron, Carrillo with a kick to the chest and a springboard kick to the face. Carrillo with a kick by the barricade. Carrillo went for an attack on the floor, but Lashley caught him outside the ring and Lashley sent Carrillo into the steel post. Lashley missed a chair shot when Carrillo moved and Lashley hit the ring post with the chair. Carrillo hit Lashley in the ribs along with three chair shots to the back. Carrillo with a springboard attack off the top rope, Lashley caught him and Lashley slapped on a Full Nelson submission. Carrillo tapped out to give Lashley the win after about eight minutes.
Winner by submission: Bobby Lashley
Analysis: **1/4 An impressive win by Lashley as he took a beating and then came back with a rare submission win for him. It seems like WWE is going to book Lashley stronger to try to build him to be a main eventer. Carrillo hasn't had much to do for several months now. They need to work on his character because right now there's not much to Humberto as a character.
There was an earlier today segment with The Street Profits sitting in a locker room with a basketball. They said that they are going to beat the Viking Raiders in 2 on 2 basketball and get their NBA Jam on with a "boom shakalaka." I loved NBA Jam. The Viking Raiders wondered why the Street Profits would challenge them to basketball. Erik wondered why they didn't pick something cool like sword fighting, ax throwing or people tossing. Ivar suggested some karaoke and Erik said no. Ivar wondered what a foul was. Anyway, they are playing basketball later.
Next up is more on Edge and Randy Orton.
(Commercial)
There was another mention of Becky Lynch relinquishing the Raw Women's Championship and they showed the highlights again.
Asuka was backstage with the Raw Women's Title with Charly Caruso there to interview her. There wasn't much to say from Asuka and her buddy Kairi Sane was there to celebrate with her.
There was a video package showing highlights of Edge's victory over Randy Orton at WrestleMania in a Last Man Standing match. It was a grueling match that went about 45 minutes. They haven't been on Raw since WrestleMania, so they are back later in the show.
There was a backstage scene with Zelina Vega and her three wrestlers Andrade, Angel Garza and Austin Theory arguing about things. Angel Garza is in action up next.
(Commercial)
Angel Garza (w/Andrade, Austin Theory and Zelina Vega) vs. Akira Tozawa
Garza was aggressive early on with knees on the back of Tozawa against the turnbuckle. Tozawa came back with a headscissors, but then Garza launched Tozawa into the air followed by a kick to the chest. Garza was wrestling in the trunks this week instead of the pants first. Garza with a running kick for a two count followed by an armbar. Garza hit the Wing Clipper for the pinfall win after about three minutes.
Winner by pinfall: Angel Garza
Analysis: * A short match to put over Garza, who has a very bright future in WWE. I like Tozawa a lot, but his role is to put people over and have solid matches along the way. I'm not sure when or if that will change for Tozawa any time soon. Garza gets wins against the lower card guys, but then he loses to the bigger names.
After the match, Theory got into Garza's face and they argued while Andrade and Vega tried to calm them down.
Drew McIntyre went down to the ring with the WWE Title around his waist. McIntyre went into the ring to confront the heels and McIntyre hit a Claymore Kick on Theory. McIntyre also hit a Claymore Kick on Garza. McIntyre got into Andrade's face, they had a staredown and Drew wanted a referee to start the match.
(Commercial)
The bell rang to start this champion vs. champion match in a non-title match.
Drew McIntyre vs. Andrade (w/Zelina Vega)
McIntyre was aggressive early, Andrade fought back, Andrade went for an attack off the ropes, but Drew hit a rising kick to the chest that sent Andrade out of the ring. McIntyre connected with a hard chop to the chest. McIntyre with a tilt a whirl slam that sent Andrade back first onto the ring apron. Andrade went under the ring, McIntyre looked under the ring and Andrade pulled Drew's left arm into the steel beams on the side of the ring. Andrade wrenched on the left arm and then sent the left arm into the ring post. Back in the ring, Andrade slapped on an armbar against the ropes as Saxton correctly pointed out that Drew suffered a torn biceps against Andrade a few years ago in their NXT days. Andrade with a double knee attack on the left arm for a one count. McIntyre tried a slam, Andrade landed on his feet, but then McIntyre came back with an overhead suplex across the ring. McIntyre with another toss across the ring followed by a boot to the face. McIntyre went up top, he was favoring his left arm and McIntyre hit a clothesline off the top and then a kip up to get back up to his feet. They ran the ropes with Andrade running right into a sitout spinebuster for a two count. Andrade wrenched on the left arm again on the top rope, McIntyre charged and Andrade sent Drew's left shoulder into the ring post. Andrade with a running double knee attack against the turnbuckle and that only got a one count. Vega complained about just a one count for that. Andrade wanted the Hammerlock DDT, Drew broke out of that, Andrade with a back elbow and McIntyre hit a Glasgow Kiss headbutt. Andrade came back with a chop, but Drew caught Andrade on his shoulders leading to a reverse Alabama Slam hard into the mat. McIntyre hit a Claymore Kick on Andrade for the pinfall win after about eight minutes.
Winner by pinfall: Drew McIntyre
Analysis: ***1/4 This was fun. Lots of action in a match under ten minutes with McIntyre getting another decisive win. The incredible run of Drew McIntyre in 2020 continues as he put on a great performance again. I liked the story with Andrade working on the left arm for the majority of the match, Drew sold it well and Drew managed to pick up another victory. I also liked how Drew kept kicking out at one to show how dominant he is. The finishing Claymore Kick continues to look devastating every time he hits it.
Drew McIntyre said that the reason he comes to work dressed to go is because anything can happen on Monday Night Raw. Drew is also ready for a Claymore Party, so that was fun. Drew said that his match against Seth Rollins at Money in the Bank, he said Seth "freakin' brought it" and he's a fighting champion that will knock them down. McIntyre spoke about the brand to brand invitation saying that Raw accepted an invitation to a Smackdown superstar and they chose Drew as an opponent. Drew said that things are certain like death, taxes and everybody hates this person. Drew said next week live on Raw it's Drew McIntyre as he said some nicknames and he said he's going to face King Corbin. McIntyre said he'll make King Corbin a promise telling him he'll have a Claymore fit for a king and he'll see him next week.
Analysis: It's a way to have some Smackdown people on Raw and vice versa perhaps to help the ratings of both shows since viewership for WWE shows have been down quite a bit in the last two months. Drew beating Corbin is fine with me.
Alexa Bliss and Nikki Cross were shown backstage getting ready for Alexa's talk show up next.
(Commercial)
There was a plug for The Last Ride documentary about The Undertaker on WWE Network.
Bobby Lashley was standing backstage with MVP talking to Bobby about how impressive he looked with that Full Nelson. MVP talked about how Lashley shouldn't be against a guy like Humberto Carrillo – he should be going for the WWE Title since guys from Smackdown are there now. MVP said that Bobby's last WWE Title shot was in 2007 when MVP was just getting started. MVP encouraged Lashley to keep up the good work, suggested they have a talk and said he had to get ready for a match. MVP walked over to Lana backstage and he said he's not trying to manage anybody, but if Lashley wants to get his way out, he can come find MVP. MVP left. Lana did some over the top yelling: "Who do you think you are? How dare you?" That was bad acting by her.
A Moment of Bliss
Alexa Bliss and Nikki Cross are the Women's Tag Team Champions. They congratulated Becky Lynch on being pregnant and said "The Man" is going to be a mom. They wished the mothers out there a Happy Mother's Day.
The IIconics duo of Peyton Royce and Billie Kay showed up for the interruption as Bliss introduced them formally. It's the return of Royce and Kay after being absent for many months. They were all in their ring gear. Bliss said that a teeny, tiny baby stole the IIconics' thunder. Royce said that the baby won't steal their thunder and Kay said what's the big deal about a baby because they've all been babies while Cross still acts like a baby. Kay wanted Bliss and Cross to defend the titles tonight. Bliss said that's not the way it works. Cross said that they don't deserve a shot at the championships and Cross said that the titles are like their babies. Kay said fine, don't put the titles on the line, but Royce wants to show that they are there to win. Royce and Kay did their "iconic" catchphrase to end it. Their match is after a break.
Analysis: This was fine. Another talk show segment leading to a match, which is what happens most of the time when we get things like this on the show. There was no reason for the extended absence of The IIconics. It was just a case of WWE giving them a break.
(Commercial)
Alexa Bliss and Nikki Cross vs. The IIconics (Peyton Royce and Billie Kay)
Cross tripped up Royce in the apron and got in a punch. Bliss got in a slap. Royce sent Cross into the ropes, Kay got in a cheap shot and Kay hit a spinning kick to the head for a two count. Kay and Royce did a double team kick to the back of Cross. Cross with a sunset flip on Royce, but then Royce came back with a leaping clothesline for a two count. Kay shoved Royce over Cross' back and got a two count. Kay was pulling on the arm of Cross, Royce tripped up Cross and Kay with a dropkick followed by a kick to the ribs by Royce for a two count. Royce with a hair whip on Cross, but Cross came back with a jawbreaker. Cross with a running head slam. Bliss got the tag against Kay with two clotheslines, two punches and the double knee attack to the ribs for two as Royce broke up the pin. Cross with an elbow on Royce and Royce sent Cross out of the ring. Kay with a punch to the throat that the referee never saw. The IIconics lifted up Bliss and hit a spinning slam on Bliss onto Alexa's stomach and then Royce pinned Bliss for the pinfall win after about six minutes.
Winners by pinfall: The IIconics (Peyton Royce and Billie Kay)
Analysis: ** The match was just decent. It's the same thing WWE always does with champions (not all but some) losing non-title to build up challengers. I assume most people watching know what's coming because it's been happening for like two decades. The story of the match was fine with Kay getting the cheap shot punch to the throat that the referee didn't see (not like it would lead to a DQ) and then The IIconics took care of Cross leading to Royce pinning Bliss. I like The IIconics as a heel team because they are a duo rather than two singles wrestlers together and WWE needs more women tag teams like them.
Rey Mysterio was interviewed backstage by Charly Caruso. Mysterio said he felt great, but going into the Money in the Bank match, he kept telling himself the risk is worth the reward (there's that MITB tagline again). Rey said he was the first to admit that he saw his life flash before his eyes when Corbin threw him off the roof, but then there was a second roof just six feet down. By the time he got back up, Aleister Black met the same fate and landed next to him. Rey said that the match was over shortly after that and congrats to Otis. Rey said he really tried his best, but he just couldn't get the job done. Seth Rollins showed up to stare at Rey with Rey telling Seth congratulations because being a father truly changes your life and Rey said he's genuinely happy for Seth and Becky. Mysterio wanted a handshake. Rollins didn't say a word and Seth left.
Analysis: There's the first mention of Rollins as the father of Becky's baby. With Seth as a heel, it's obvious WWE doesn't want to put him over and celebrate him as a father even though they certainly could have shown him backstage with Becky earlier. As for the Rey thing, they explained the "thrown off the building" thing well from Money in the Bank. Good enough for me.
R-Truth was backstage saying they've got a partner with him called Pretty Ricky, then he turned around and had some gimmicked teeth in his mouth. Truth has some funny videos on social media with that look. He's a funny guy.
(Commercial)
There was a commercial for Total Bellas. Poor Daniel Bryan.
There's a six man tag with everybody already in the ring.
R-Truth, Cedric Alexander and Ricochet vs. MVP, Brendan Vink and Shane Thorne
Truth did some breakdancing then a kick to Thorne's leg and Alexander with a low dropkick. Truth put the teeth in to turn into Pretty Ricky as Ricochet did a dive over the top and Truth was back into normal mode. Alexander was legal for his team as the big man Vink tagged in with an elbow smash followed by a chinlock. Truth was switching back and forth to the Pretty Ricky look as Thorne tagged in with a kick to Alexander's back. Vink was back in with a punch to knock down Alexander. Alexander broke free, Truth tagged in against MVP with a jumping side kick and that got a two when Thorne broke it up. Ricochet with a neckbreaker on Thorne. Alexander with a dive on the floor, Vink caught him and Ricochet hit a perfect moonsault off the middle ropes onto the three guys on the floor. Truth was in Pretty Ricky mode again, MVP punched Truth, then Truth took out his fake teeth and put them in the referee's hands. Truth hit the Lie Detector neckbreaker for the pinfall win after about five minutes.
Winners by pinfall: R-Truth, Cedric Alexander and Ricochet
Analysis: *3/4 It was okay as a shorter match to put over the faces with Truth trying his Pretty Ricky gimmick in the ring. I thought Ricochet and Alexander had some good moments. Vink and Thorne didn't get to do much. MVP was there to take the pin as the older guy on his team.
Bobby Lashley ran out to the ring with a Spear on R-Truth. Lashley slapped on a Full Nelson on Truth and MVP kicked Truth in the ribs. MVP ran off the ropes leading to a running kick to the face. Lashley said they should go talk and MVP said let's have a conversation. Lashley left with MVP. As they walked up the ramp, I could hear a production guy saying "turn, turn" as MVP and Lashley turned around. It was just a staredown to end it.
Analysis: I think it's smart to use MVP to try to help Lashley because MVP's a great talker with a lot of personality and those are things Lashley is weak at. It's a good pairing if they use MVP in a managerial type role. Lashley can become a main event level guy if he's booked the right guy with somebody helping him like MVP. Obviously, WWE isn't high on Lana being with Lashley anymore.
Jinder Mahal was interviewed backstage by Charly Caruso. Mahal said it's been a long ten months after his knee surgery. Mahal said that he was elated to see Drew McIntyre as the WWE Champion. Mahal said he deserves to be respected as a former WWE Champion. Mahal said that this time he's on a new path and he will redeem himself. Mahal said he's made mistakes, but this time his journey to the top will be a hero's journey.
Analysis: That sounds like Mahal is going to try to act more like a babyface instead of a heel, but I don't know if it's going to work. Maybe they'll do it where he acts like a face, he gets Drew to trust him and then Jinder turns on him. It's not like I want a main event push for Jinder because I was bored by him in 2017, but it's possible that WWE wants to push him in a big way. Perhaps Jinder will be better in the ring now. That's up to him now.
Up next is a closer look at the Undertaker documentary on WWE Network.
(Commercial)
There was a clip of Becky Lynch's pregnancy announcement to set up Asuka as the new Raw Women's Champion.
Shayna Baszler was interviewed by Charly Caruso. Baszler said that Lynch was stupid for getting knocked up while she was the champion. Baszler said that Lynch becomes the longest-reigning Raw Women's Champion and throws that all away to house some miserable parasite. Imagine "The Man" being barefoot on the couch eating bonbons and asked: "Do you know who the father is? I rest my case." Baszler left.
Analysis: That was very heelish. It felt like a Paul Heyman style promo (Heyman is Executive Director of Raw) where he wants to get heat after some good news. If there was a crowd it would have got Baszler a lot of heat for sure.
They showed a preview clip of "The Last Ride" documentary about The Undertaker. I loved it. I haven't reviewed it yet. I shouldn't have to tell you to watch it because if you're a WWE fan you will love it like I did.
AJ Styles was shown backstage on a chair eating popcorn as The Undertaker footage was shown and Styles was pissed off, so he left.
Rey Mysterio made his entrance for a tag team match one day after getting "thrown off the building" onto some conveniently placed padding. At least they tried to explain it. Aleister Black was Rey's partner and he was the second man to be tossed off the roof at Money in the Bank. Anyway, they're both fine.
(Commercial)
The "Monday Night Messiah" Seth Rollins made his entrance with his disciple Murphy by his side. Rollins was shirtless with his hair all messed up and Rollins had a miserable look on his face. There are a lot of jokes about how he had the face of a guy that just found out he was going to be a father. Rollins knew in April as Becky said in an interview because he was with her when she found out. This is a case of Rollins selling the sadness of losing at Money in the Bank on Sunday. Rollins stood on the apron as Murphy started the match.
Seth Rollins and Murphy vs. Rey Mysterio and Aleister Black
Murphy grabbed an armbar and wanted to tag out, but Rollins didn't move as Black got a sunset flip on Murphy. Black with a running arm drag into an armbar. Black with a sweep kick and Mysterio tagged in with a running dropkick on Murphy. Rollins remained in a trance as Murphy tried to tag out and Mysterio hit an enziguri kick followed by Black with an uppercut kick on Murphy. Joe claimed that Rollins looked like a "disheveled hobo" in the corner and that was a good description. Murphy tried to talk to Seth, who didn't react, so Black sent Murphy out of the ring and then Black did a backflip back in the ring. Murphy with an elbow to the head of Black, but Black came back with a knee to the ribs. Black had an armbar, Murphy fought back and Black hit a rising knee to the face that knocked Murphy out of the ring. Black was close to Rollins on the apron, Rollins looked at him and Black focused on Murphy again. Murphy hit a dropkick on the apron that sent Black into the ring post. Cool spot.
(Commercial)
Black and Murphy were still battling in the ring with Murphy jumping off the ropes and Black hit him with a rising kick to the face. Mysterio got the tag with a seated senton off the top and a cross body block off the ropes. Mysterio with a kick to the side of the face of Murphy. Mysterio with a headscissors off the apron on Murphy that sent Murphy into the barricade. Back in the ring, Rollins stared at Mysterio briefly. Mysterio went up top with a cross body block and Murphy rolled over for two. Mysterio with a counter into a bulldog for a two count. Murphy shoved Mysterio into the turnbuckle by Rollins, Rey kicked Murphy away and Rey hit an elbow to Seth's gut. Mysterio with a running headscissors. Mysterio went for a 619, Rollins caught him and slammed him to the floor. The referee Chad Patton called for the DQ. That was an odd call. The match went 11 minutes.
Winners by disqualification: Rey Mysterio and Aleister Black
Analysis: **3/4 This was more about the storyline than the match with the Rollins angle, but I thought they did well in terms of the action in the ring. It was a good performance by Murphy working the whole match for his team. The DQ at that moment was a bad call because it was simply a tag team partner saving his partner and slamming a guy. We see that in tag team matches all the time. I think they should have done something more severe to warrant a DQ like having Rollins hit Rey with a chair or some weapon to cause a DQ. They really could have come up with a better finish than that.
After the match, Rollins whipped Mysterio into the barricade. Rollins with a poke to the eye followed by a punch directly to the eye. Murphy sent Black into the barricade and Rollins sent Black over the barricade. Rollins yelled at Murphy to stay back. Rollins grabbed Rey's face and pulled back on the mask, he yelled "it's not your fault, Rey" and Rollins put the point of the steel stairs into the right eye of Mysterio. Rey sold it like he was seriously hurt and there was some light blood or at least red material around Rey's eye. Rey was checked on by Adam Pearce and WWE Medical guys (possible indy guys) and Pearce took Rey's mask off while covering his face with a towel. Rollins was shown walking up the ramp with a serious, almost euphoric look on his face and they went to break.
Analysis: The story seems to be that Rollins has snapped since he failed to beat McIntyre and he took it out on Mysterio. It was a vicious attack to set up a Rollins feud with Mysterio that should lead to a PPV match between them at Backlash next month or maybe the PPV after that. I think it was very effective as a heel attack to get sympathy on Rey to want to see how he comes back against Rollins. There was an eye injury angle in AEW earlier this year as well, so it's a year for eye injury storylines, I guess.
(Commercial)
This Friday on Smackdown is Miz TV with Money in the Bank winner Otis as the guest. Plus, Charlotte Flair is on Smackdown even though she's the NXT Women's Champion that is part of Raw, but some people are going to be on other shows.
There were replays of Rollins attacking the right eye of Mysterio. Samoa Joe said that this was sadistic, plain and simple.
There was a video of a maskless Rey Mysterio in the trainer's room with a WWE Medical guy looking at his right eye. The left part of Rey's face was covered by a towel. Black was with Rey. Rollins and Murphy showed up, so Rey was helped to another part of the building. Rollins told Black he doesn't know what happened out there. Murphy and Black got into a fight that was broken up by producers and referees.
Analysis: This will probably lead to a Black vs. Murphy match next week. That's fine with me because they always have great matches. If it leads to Black feuding with Rollins then that's fine too.
The announcers talked about what Rollins did. Saxton said that what Rollins did was disgustingly reprehensible and Joe said that was sadistic, that was wrong and this pattern will continue until somebody definitively stops it. I like how the announcers handled it.
There was a video of an indoor gym "earlier today" with The Street Profits looking like skilled basketball players while the Viking Raiders looked out of place. Dawkins threw an alley-oop to Ford for a dunk. When Ivar tried throwing it to Erik, he threw it way too high so it was a comedy and Street Profits laughed at them.
(Commercial)
The Street Profits and Viking Raiders Play Basketball
The idea behind this is the teams were trying to prove they were better than the other side. Montez Ford and Dawkins were wearing Street Profits jerseys with numbers 8 (Ford) and 24 (Dawkins) in honor of Kobe Bryant. That's cool. Ivar didn't know how to check to start the game, Ivar said "ball's fine" and Dawkins got a layup. They showed highlights of Street Profits scoring repeatedly while Viking Raiders were unable to do anything. It was 21-0 Street Profits after one quarter. Erik threw a shot in the air and Dawkins did a huge rejection. Erik threw a brick off the backboard and Ivar blew a layup. It was 37-0 Street Profits after two quarters. Ivar slapped on an armbar at one point. Ford took a shot from center court and he hit it, so Street Profits celebrated a 55-0 lead after three quarters. I wonder how many takes the center court shot too. Erik hit a shot at the buzzer, so the final score was 74-2 for Street Profits. Viking Raiders celebrated hitting one basket and there were 19 fouls by the Viking Raiders. That was the end for now.
Analysis: This was some lame comedy with some weak trash talk throughout. I get what they were going for to show that the Viking Raiders were out of their element, but I don't think this worked in terms of making me want to see them have a wrestling match again. Cue all of the "Vince is going to start the XBA jokes" now like the XFL. Bad idea, pal.
Shayna Baszler was shown warming up backstage when Natalya showed up to talk to her. Natalya told Baszler it made her look bad to disrespect the "miracle that is motherhood" and she can't wait to teach Baszler some manners tonight. Baszler wondered what Natalya knows about motherhood and said that Natalya isn't going to have a kid while adding that the Hart dynasty dies with Natalya.
Analysis: I like it as a match, but again the dialogue is so cheesy. It's not how actual people speak and instead, they have to say things like the "miracle that is motherhood" because a writer thought it was a good line. Natalya should have called Shayna a disrespectful bitch for what she said and she'll shut her up in their match. Simple enough. By the way, there are a lot of Hart children and grandchildren so it's not like the Hart dynasty is really dying, but Natalya has no kids.
This week on NXT is Finn Balor vs. Cameron Grimes. They had two title matches last week, but that is not as strong of a lineup this week.
(Commercial)
The Street Profits and Viking Raiders Basketball Continues Post Game
They showed post game footage from the basketball game with Street Profits congratulating Viking Raiders on the good effort. Erik said that they let the Street Profits win. They showed some post game footage as Ivar shot a three pointer and they edited the foot to make it look like all the shots went in. Ivar hit a running skyhook from center court as well. Erik said that anything they can do, the Viking Raiders can do better. Ivar was shown running, jumping and dunking even though it was edited footage again. The Viking Raiders celebrated while Street Profits were shocked. Joe said Ivar was the "Scandinavian Steph Curry" and that was funny.
Analysis: It was just another way to add some more cheesiness to it. Some fans are going to hate it because they take wrestling too seriously and others will find it entertaining. It wasn't that interesting to me even though I'm a huge basketball fan (go Raptors – I miss sports!). I'm assuming they'll do other competitions before it ultimately leads to a title match since the Viking Raiders beat Street Profits non-title last week.
Shayna Baszler made her entrance with the announcers trashing Baszler for her disrespectful comments about Becky Lynch and Natalya entered as the opponent.
Natalya vs. Shayna Baszler
They battled over a headlock with Phillips correctly pointing out both women were training partners with Ronda Rousey. Baszler with a shoulder tackle into a headlock. Natalya with some hard slaps to the ribs while using a leg scissors. Natalya hit Baszler with three hard slaps to the face, Natalya said "bitch" and Baszler tripped her up. Baszler drove Natalya into the turnbuckle followed by a kick to the leg to trip her up. Baszler blocked a suplex attempt. Baszler with kick attempts, Natalya with a forearm and then Baszler worked over Natalya with punches and kicks as they kept changing camera angles, which is annoying. Baszler with two vertical suplexes. Natalya got a rolling pin attempt for two. Natalya with a sweet rollup into a Sharpshooter, but Baszler got out of it and teased a stomp on the arm only for Natalya to move. Natalya went for a rollup, Baszler back to her feet and Baszler hit a knee strike to the face for the pinfall win after four minutes.
Winner by pinfall: Shayna Baszler
Analysis: ** There were some hard shots in this match from two of the hardest hitters in the women's division. Baszler is pushed more, so it's no surprise that she got the win. A proper feud between them would be cool.
Post match, Natalya was furious about the loss while Baszler smiled about her victory.
King Corbin from Smackdown was interviewed backstage by Charly Caruso, who mentioned Corbin will face Drew McIntyre next week on Raw. Corbin said at Money in the Bank he proved he was willing to do what it takes to win. Corbin cleared things up saying that Mysterio and Black landed on a secondary roof six feet below, they're both still here and they're both lucky. Corbin said that he made Drew McIntyre the champion that he is today and Corbin took Drew under his wing and Drew rode Corbin's coattails on Raw for a year. Corbin continued to brag about himself to show he was confident in himself.
Analysis: I don't think fans are going to be excited about King Corbin on Raw next week, but WWE is trying to promote it like it's a big deal.
The main event segment with Edge and Randy Orton is next.
A video aired about WWE's work with the Make A Wish foundation. Donate today at Wish.org/WWE if you want to help.
(Commercial)
Next week on Raw: Drew McIntyre vs. King Corbin in a match. It's non-title, but WWE doesn't like to say non-title anymore. Also, Alexa Bliss and Nikki Cross defend the Women's Tag Team Championships against The IIconics.
Let's Hear from Edge and Randy Orton
Edge made his entrance in the final ten minutes of the show. Edge had a new shirt that said "Get Grit" on it since he used the word "grit" a lot in the build up to WrestleMania. Charly Caruso was in the ring for the introduction.
Edge said this is the first time he's stood in this ring in six weeks and said that the last time he was there was in WrestleMania. Edge said it was his first WrestleMania in nine years after being medically disqualified. Edge said he lives in a world with no "what ifs" and if there's a "what if" then you change it. Edge said when he came back he came back on his terms and he knows WrestleMania was not the end for Edge. Edge said that WWE didn't talk to him about "hunting the Viper" because at WrestleMania, he got his pound of flesh and he got his closure. Edge said that Randy Orton gave him the fight of his life, but his family and him are ready to move on. Edge said he looks into that locker room and…here comes Randy Orton with Caruso introducing him.
Orton was in his ring gear and a vest because that's what he likes to wear even for promo segments. Orton said he wanted to say one thing: "Congratulations." Orton said that at WrestleMania, the better man won. Edge was shocked that Orton said that. Orton left the ring as his music played. Then Orton went back into the ring.
Orton said he tried to be the bigger man, congratulate you, bite my tongue and move on. Orton said that he can't lie to himself or to Edge and it is true that the better man won at WrestleMania, but the better "wrestler" did not win. Orton said that at the Royal Rumble, Edge made his triumphant return where he was able to hide behind 29 other superstars and then at WrestleMania they fought in a Last Man Standing match that Edge chose. Orton said that maybe he didn't get up by 10 when Edge hit him with two chairs, but "it didn't get me nine years to get back on my feet." Great line by Orton.
Orton said nine years is almost a decade (true) and that's a long time. Orton said that Royal Rumble and Last Man Standing are not traditional wrestling matches. Orton said it's been 2011 since Edge laced up those boots and actually wrestled and he didn't think Edge had it in him anymore. Orton said he knows that look in Edge's face because there is doubt in his eyes, but Edge has grit and passion, which is what brought him back to the dance, but all of that grit can't compare to Randy's natural ability. Randy said that passion won't be able to knock off the ring rust. Orton said there's no way in hell that Edge's grit and passion will help him now. Orton said that Edge said that Randy is one of the best to ever lace up a pair of wrestling boots and that Randy is a future Hall of Famer and Edge even said that now that he is back on Raw, Edge is going to make Orton a better performer. Orton said that the story writes itself…if Edge has got the guts.
Orton: "If you've got the guts, then at Backlash it will be Edge vs. Orton in a straight up wrestling match." Orton stared at Edge, who stared back at him. Caruso asked Edge for a response and Edge said nothing in reply. Caruso said: "Gentlemen, if this does happen it may just be the greatest wrestling match ever." Orton stared ahead while Edge looked around with no answer. That was it.
Analysis: I thought this was great in terms of the promo by Orton to set up their next match. It is a bit odd to go from having a major match like Last Man Standing and then backpedal to a regular wrestling match, but I think it makes sense from Randy's perspective to prove that he is better. The line by Caruso at the end about this may just be the greatest wrestling match ever was ridiculous and I know she was told to say it by Vince or the other powers that be. It just felt so awkward. It's a lot of pressure to put on a match, especially with no fans in attendance. I do not expect it to be the best match ever, but they should do well. Anyway, Backlash is on June 14, so they have a lot of time for Edge to answer the challenge and accept it.
The way I think it will go is Orton will win the match at Backlash, so that they are 1-1 in this rivalry and then they'll have a third match at another PPV perhaps at SummerSlam or something before that. It makes sense to make this a three-PPV rivalry although we don't know how many matches Edge was going to wrestle this year. There were reports of 3-5 matches all year for Edge, but it may be more than that since he's feeling good. That's up to him. I like where this is headed.
Three Stars of the Show
Becky Lynch – Congratulations. She will be missed on this show and as a fan I'll miss watching her, but I'm very excited about her future as a mother.
Drew McIntyre
Randy Orton
The Scoreboard
6 out of 10
Last week 6.75
2020 Average: 6.37
Final Thoughts
It felt like an average Raw this week, which is a normal feeling in this WWE PC era of shows. The feel good moment of Becky Lynch announcing her pregnancy and Asuka being given the Raw Women's Title due to her Money in the Bank win was a memorable moment. I thought that was handled well. The best match was Drew McIntyre vs. Andrade although it was kept short at under ten minutes. I continue to like how well WWE has booked McIntyre as the fighting WWE Champion that continues to look strong. Seth Rollins attacking Rey Mysterio sets them up for a rivalry now. I like how Rollins acted as if he snapped after losing the WWE Title match on Sunday. It also seems like Bobby Lashley is going to be getting a main event push soon.
There were some things that didn't work that well and the overall match quality was below average considering it's a three-hour show that should have longer, better matches. Some of the matches were forgettable. The Street Profits and Viking Raiders basketball game was awkward. They were going for comedy, but it didn't work that well in my opinion.
The Orton promo in the main event with Edge was very good. Orton has done some of the best promos of his career this year. I think having a match at Backlash makes sense and I expect Orton to win that to make their series 1-1 this year, which can lead to a third match between them. They have over a month until Backlash, so there's no rush to make it official.
—
You can contact me using any of the methods below. Be safe and smart out there.
Thanks for reading.
John Canton
Email: mrjohncanton@gmail.com
Twitter: @johnreport
Personal Facebook and TJRWrestling on Facebook