The John Report: The WWE Raw Deal 02/10/20 Review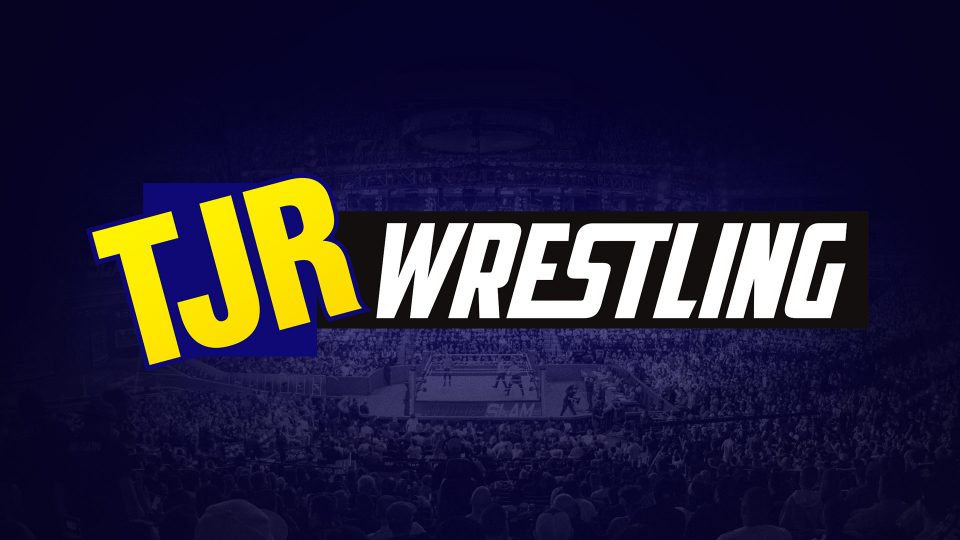 Welcome to another WWE Raw Deal review right here on TJRWrestling. The big news on Monday was that WrestleMania 37 will take place at the brand new SoFi Stadium in Los Angeles, California (actually in nearby Inglewood) on Sunday, March 28, 2021. That is not much of a surprise since it's a huge, brand new stadium in the second biggest city in America, so obviously WWE wanted to bring WrestleMania there. Plus, it's home to my favorite NFL team the Los Angeles Rams (and Chargers, but the Rams built it), so that's cool.
Live from Ontario, California, this is the Raw Deal for episode #1394 of Monday Night Raw. Follow me on Twitter @johnreport. Please visit TJRWrestling.net daily for our regular updates on the wrestling business featuring WWE news coverage, insightful columns from our team along with reviews about wrestling's past and present. Thanks to Melo Man for the banner up top. Let's roll.
The show began with the Raw intro video and it's nice to see that they have added clips of Edge in it. The pyro went off in the arena leading to cheers from the crowd and of course the giant WrestleMania sign was shown in the arena.
The announce team of Tom Phillips, Byron Saxton and Jerry Lawler went over what's to come this week including Becky Lynch defending the Raw Women's Title against Asuka, Drew McIntyre is a guest on MVP's VIP Lounge talk show and a big eight-man tag team match with Seth Rollins, Murphy and AOP vs. Kevin Owens, Samoa Joe and Viking Raiders. That's the main event.
Let's Hear from Seth Rollins and Friends
Seth Rollins was in the ring with (no longer Buddy) Murphy, Akam and Rezar as Rollins welcomed us to Raw. Rollins had on this silly looking leather jacket. Rollins said he was proud to stand there as your Monday Night Messiah. Rollins said that the name that he has been given wasn't something he was sure of, but he knows how difficult it is for all of you to speak from your hearts and make difficult decisions, so Rollins is there to make the tough decisions for you and to lead you all into the future. The fans booed that. Rollins mentioned last week's six-man elimination tag team match when their team beat Kevin Owens. Phillips said "Buddy" by accident because it's just Murphy now. Rezar got the final pinfall on Owens in the match.
Rollins said that Owens and Viking Raiders cost him an opportunity at Brock Lesnar and the WWE Championship. Rollins said that his patience is growing very thin when it comes to Owens and his friends. Rollins said that they are there to preach a message of unity and progression and they are not leaving this ring until that message is heard.
Kevin Owens made his entrance to a good pop from the crowd. Owens stood on the stage. Rollins warned Owens about making a mistake while saying that he is the Monday Night Messiah for all of us. Rollins said if he wants to be a martyr that's fine, but if you stand alone, you will fall alone.
Owens said that Rollins sounds stupid week after week and now he looks stupid on top of it (because of the coat). Owens said even though he tells Rollins he talks too much, what Owens does is he just keeps fighting. Owens told Rollins that he is wrong because he is not alone. That led to the Viking Raiders duo of Erik and Ivar walking on the stage beside Owens. Rollins said that KO's problem hasn't been finding partners, it is keeping them upright. Owens shoved his partners to show they were upright while adding they're sick of Rollins talking, so they went to the ring to fight.
The fight was on with Owens and Viking Raiders going after Murphy and AOP on the floor. Samoa Joe got in the ring behind Rollins and slapped on the Coquina Clutch on Rollins. The heels saved Rollins. The faces cleared the ring, Owens hit a Stone Cold Stunner on Murphy and the faces stood tall in the ring while the heels retreated. Joe's song played with the fans chanting "Joe" along with it. This took about ten minutes.
Analysis: This was well done with Rollins doing an excellent job of continuing his transition to a heel group leader. The group needs a name, but there's still nothing there for them. The brawling to end it was fine because it gives us a tease for the tag team match later in the night. I like how Joe attacked Rollins from behind and it's cool to see how popular Joe has become as a face with the fans chanting for him like that (it's also a catchy theme song). Another good thing is that going ten minutes is okay for the opening promo. If it went longer it would drag on too much.
Becky Lynch made her entrance with the Raw Women's Title while the faces were still in the ring. They left the ring while Lynch walked down to the ring for her match. Does she like that her fiancé Seth Rollins is now a heel? It's not like they are going to address that and that's okay. Lynch posed with her title as the show went to break.
(Commercial)
A commercial aired for NXT on Wednesday as the final episode before NXT Takeover Portland this Sunday. Welcome back to Velveteen Dream last week.
Asuka made her entrance with Kairi Sane joining her and they are the Women's Tag Team Champions. Those titles haven't been defended on TV in about two months. Asuka did a promo on her way to the ring where she spoke in Japanese while laughing a lot. The women stood in the ring for the championship introductions from ring announcer Mike Rome, who does a good job every week. It is odd that they don't even announce what city and country they come from because that used to be the norm in wrestling, but WWE is weird about that sometimes. Anyway, this is a Royal Rumble rematch.
Raw Women's Championship: Becky Lynch vs. Asuka (w/Kairi Sane)
Asuka grabbed a headlock, Lynch sent her into the ropes and Asuka hit a shoulder tackle. Lynch grounded Asuka with a headlock, then they ran the ropes and Lynch hit a shoulder tackle. Lynch with a dragon screw leg whip, Sane with a distraction while Lynch was on the apron and Asuka hit a running hip attack to knock Lynch off the apron to the floor.
(Commercial)
The match returned with Asuka while control while applying an armbar to the left arm of Lynch. Asuka hit another running hip attack, Lynch came back with a back elbow and two clotheslines followed by a jumping kick. Lynch with a kick to the ribs followed by a diving shoulder tackle for a two count. Asuka got an inside cradle on Lynch for two. Asuka with a rising knee to the face followed by a sitout spinebuster like move for a two count. Lynch sent Asuka out of the ring, she hit her with a forearm into the barricade. Lynch jumped off the apron with a forearm as Sane shoved Asuka out of the way and Lynch hit Sane. That allowed Asuka to knock Lynch down again. Back in the ring, Lynch went off the middle ropes and Asuka blocked with double knees to the face for a two count. Asuka sent Lynch into the ring post. Lynch managed to come back with the Disarmher submission while stretching Asuka's arm against the ropes as well. They battled over a spot on the apron, Lynch countered a slam and hit a reverse DDT on the ring apron.
(Commercial)
The match returned with Asuka hitting a superplex while Asuka was standing on the middle ropes. Asuka ran off the ropes leading to a kick to the face. Asuka went for an armbar, Lynch countered and Asuka went for a triangle choke, but Lynch powered out of it into a Powerbomb for a two count. The crowd was really getting into this. Lynch went up top, she jumped off with a leg drop, Asuka moved and Asuka went for the Asuka Lock submission, but she never locked it in. Lynch tried to fight it off and they each got a nearfall. Lynch with a rollup for two, Asuka got a pin attempt for two. They got back up and Lynch hit a uranage slam (like a Rock Bottom) for the pinfall win after 19 minutes.
Winner by pinfall: Becky Lynch
Analysis: ***3/4 This was a great match that I thought was a bit better than what they did at the Royal Rumble. It was a bit of a surprise to see Lynch with a uranage (Rock Bottom) instead of the Disarmher submission, but I certainly don't hate it. Lynch works so well with Asuka because they can hit all their big moves while throwing in some counters as well. Asuka is so awesome at selling moves, her offense looks believable and she always delivers in big matches like this. Lynch winning was fully expected. I hope Asuka can win a singles title again at some point later this year. Even though this was obviously going to be a win for Lynch, the fans were really into it and it was an evenly booked match. These two women work very well together. I'm sure they enjoy being in big matches with eachother.
Lynch celebrated with the Raw Women's Title, but the celebration was short-lived because Shayna Baszler showed up in the ring. Baszler hit Lynch with a forearm to the back. Baszler punched Lynch repeatedly although those punches didn't look very good. Baszler slapped on the Kirifuda Clutch submission. Baszler took off her mouthguard, then she pulled Becky's hair back and Baszler bit the neck of Lynch. Baszler let Lynch go and Baszler had some red liquid around her mouth with the idea that it was Becky's blood. Lynch was rolling around the ring grabbing her head although we never got a closeup of the neck. Lynch asked the referee Chad Patton to look at what it looks like back there. There were EMTs that went to ringside and they looked like real EMTs instead of indy wrestlers. The woman EMT put a bandage on Lynch's neck and Becky said "take it easy" as the show went to break.
Analysis: That was different. A neck bite? That's not what I was expecting from the Baszler attack. The most famous biting incident in sports was Mike Tyson on Evander Holyfield's ear over 20 years ago. I think it's a way to make the rivalry feel personal right from the beginning because biting somebody in the neck is a nasty way to make your mark (so to speak) on them. It's not something I would do or would predict, but hey at least it's different, right? Baszler most likely bit a capsule to produce the bloody look around her mouth. It looked a bit silly to be honest although Lynch sold it well and the announcers treated it seriously. I hope Baszler doesn't do the biting thing as part of a gimmick, but to do it once to send a message is okay I guess.
(Commercial)
Becky Lynch was shown backstage with EMTs along with referees. Lynch said that she didn't need to go to the hospital while EMTs wanted her to go.
The 24/7 Champion Mojo Rawley and Riddick Moss were in the ring for a tag team match. The Street Profits duo of Montez Ford and Angelo Dawkins made their entrance. They walked into the crowd to make their entrance.
Ford and Dawkins were about to speak as some fans chanted "we want the smoke" for them. Ford said that Rawley was hiding behind Moss. Ford said that they all know what Mojo is known for and Dawkins said he was riding Rob Gronkowski's coattails. They said "we want the smoke" to end it. That means they want a fight.
The Street Profits (Montez Ford and Angelo Dawkins) vs. Mojo Rawley and Riddick Moss
Dawkins with a dropkick on Rawley, then Mojo slammed Dawkins by the head. Moss tagged in, Dawkins decked him with a punch and Dawkins hit a spinebuster. Ford tagged in with a Frog Splash off the top, Rawley didn't even attempt to save his partner and that was enough to win after about 50 seconds. That double team move is called the Cash Out now.
Winners by pinfall: The Street Profits
Analysis: 1/4* It was an easy win to give The Street Profits some momentum. I hope they get a meaningful feud soon. They have done nothing for a while.
After the match, Moss put Rawley in an inside cradle, he held it for like six seconds because the referee had to go back in the ring and it was enough to pin Rawley. Moss left with the title.
Winner by pinfall AND NEW 24/7 Champion: Riddick Moss
Analysis: If the 24/7 Title went away, would anybody really get mad about it? Probably not. I wouldn't even notice. At least when R-Truth was involved with it there were comedy spots. It means nothing right now.
Becky Lynch was shown being helped to the truck to go to the hospital. Lynch shoved the EMTs away and she drove it away to the hospital.
Analysis: Lynch is good at being a rebellious babyface while reminding us that WWE loves booking their top faces to be "Stone Cold" sometimes. They did it with Lynch last year in the build to WrestleMania too.
Montel Vontavious Porter is back on Raw to host his VIP Lounge talk show segment for the first time in ten years. He was in a suit.
(Commercial)
VIP Lounge Talk Show Hosted by MVP with Drew McIntyre
MVP was in the ring with two leather sofas in the ring. MVP said some of his memorable lines in the ring. MVP said that a 10 year hiatus and the VIP Lounge is back on Raw. MVP said that his guest single-handedly (or single-legedly) eliminated Brock Lesnar from the Royal Rumble and then he won the Rumble. Actually, Ricochet hit a low blow before McIntyre kicked Lesnar out of the ring, but that wasn't mentioned.
McIntyre walked out in a jacket and jeans, so that's a different look for him since he's usually in his ring gear. When McIntyre got down to the ring, two guys were standing there to see if he was on the VIP list, so Drew just walked past them. Drew hugged MVP when he got into the ring.
MVP said he is so thrilled to have Drew in the VIP Lounge. MVP said they go way back, up and down the road. MVP put over McIntyre for eliminating Brock Lesnar and you are going to WrestleMania. Drew said every time somebody says WrestleMania, he needs to point at the sign, so Drew did that and the fans cheered. MVP said that he is so proud of Drew for everything he's accomplished. MVP said he didn't want Drew to worry about what the naysayers are saying about him behind his back.
MVP said he's not saying anything, but some people are saying with all of Drew's tools, he's not ready to be WWE Champion just yet. The fans booed that. MVP said that "we" are going to change all that. McIntyre asked if "we" won the Royal Rumble. MVP said that Drew's best days are ahead of him while MVP's in-ring career is behind him. MVP didn't want Drew to be distracted by the interviews, so what Drew needs is somebody that can guide him around all that stuff and he said you need somebody like MVP. The fans booed, so MVP told the fans to be quiet.
McIntyre said that MVP wants to be his business manager, MVP said yeah you can say that. McIntyre said that maybe MVP could be his Paul Heyman and MVP said a much better-looking version of that. McIntyre said he didn't need another brain thinking for him, he didn't need somebody to talk for him and he didn't need somebody to kiss his ass. MVP said that he has never been an ass-kisser, but he is an ass kicker. Drew was about to leave, MVP grabbed him and said Drew needed him. McIntyre gave MVP the Glasgow Kiss headbutt. McIntyre tossed off his jacket and shirt. McIntyre did the 3-2-1 countdown leading to the Claymore Kick that knocked MVP over the couch in the ring. McIntyre did the "Ballin'" taunt that MVP loves to do. McIntyre celebrated while pointing at the WrestleMania sign again and the fans cheered this.
Analysis: This was an effective way to get over McIntyre's personality since he's new as a babyface. McIntyre was strong here by saying he didn't need an advocate like Brock Lesnar has because he's his own man that can handle it on his own. I know MVP is likely going to have a backstage job in WWE now as a Producer, but they could also use him as on-air talent as a manager because he could be very effective in that role too.
A video aired recapping Randy Orton's cheap attack on Edge during the main event of Raw two weeks ago. Orton gave Edge the dreaded Conchairto attack to the head. Edge did a stretcher job.
This Friday on Smackdown: How much farther will Roman Reigns and King Corbin go in their rivalry. Plus, Otis goes on a date with Mandy Rose. Also, Bayley defends the Smackdown Women's Title against Carmella although that wasn't mentioned in the commercial.
(Commercial)
The heel team of Rollins, Murphy, Akam and Rezar were shown backstage getting ready for their match. Shouldn't Rollins care that his fiancée Becky Lynch is in the hospital? I guess not. It's not like WWE is going to address that.
Angel Garza entered along with Zelina Vega, who is managing him on Raw for now. Cedric Alexander was in the ring for a match.
Vega said she wanted to show us why Garza was a man's man and they showed a clip of Garza attacking his own cousin Humberto Carrillo last week. Rey Mysterio saved Carrillo, then Garza had a match with Rey and Garza gave Rey a DDT on the concrete to give Rey a vacation.
Garza said that he is a man's man while adding that he is a ladies man because no woman in the world can resist him. Humberto Carrillo ran down to the ring to attack Garza with punches. Carrillo took down Garza again as security went into the ring to break it up.
Analysis: Security is quick to break this up, but nobody helped Edge for like eight minutes when he got attacked by Randy Orton. I know it's about letting stories play out, but it's not consistent on this show. Anyway, I really like Garza's heel charisma from when he was on NXT as well as his time on Raw so far. He has major star potential.
Angel Garza (w/Zelina Vega) vs. Cedric Alexander
Vega was on the apron, so Garza hit Alexander with a forearm to the head. Garza pulled back on Alexander's arms. Alexander with a headscissors, then a kick to the ribs, a leaping forearm and a dropkick to the back of the neck. Garza was on the floor, Alexander tried an attack on him, but Garza caught him and slammed Alexander into the mat on the floor. Alexander came back by whipping Garza into the steel steps and back into the ring. Alexander went for a springboard move off the top, but Garza blocked him with a superkick. Garza took off his pants to reveal his trunks, which drew a bit of a reaction. Garza hit the Wing Clipper on Alexander for the pinfall win after about three minutes.
Winner by pinfall: Angel Garza
Analysis: *1/2 A quick match to continue Garza's momentum on Raw. This finish was booked well. It has been reported that Garza is only on Raw for a few weeks while Andrade is suspended. However, it wouldn't shock me if WWE management is high on Garza and that he becomes a regular on Raw soon.
A video aired from last week when Charlotte Flair and NXT Women's Champion Rhea Ripley went face to face in the ring on Raw.
Rhea Ripley was interviewed backstage by Charly Caruso. Ripley said she doesn't wait for things and she gets things done until she gets what she wants. Caruso mentioned Ripley's NXT Women's Title defense against Bianca Belair at Takeover Portland on Sunday. Sarah Logan showed up wondering who does Ripley think she is? Ripley said her name, then asked who are you? Ripley left while Logan did nothing.
Analysis: This made NXT's Ripley look like a much bigger star than Logan, who has been on Raw for years. That's because Logan has been booked poorly for so long. There's not much depth in the Raw women's division.
(Commercial)
Bobby Lashley and Lana were interviewed by Sarah Schreiber backstage. Lana told her not to be disrespectful. Lana said that Ricochet got really last week and he stole Lashley's opportunity while saying that it was Lashley's dream to face Brock Lesnar. Lashley said that last week Ricochet took advantage of an opportunity. Lashley said he's not some scrawny kid with big dreams while adding Ricochet won't make it to Super Showdown and Brock Lesnar can thank him for this one.
Analysis: Lashley has mentioned many times that he wants to face Brock Lesnar. Hopefully it happens soon because both guys are in their early 40s now.
Sarah Logan walked down to the ring saying if Ripley wants to know who she is, she is Sarah Logan and she'll defend her turf by any means necessary. Logan called out Ripley to get out there right now. Rhea Ripley made her entrance with the NXT Women's Championship around her waist.
Charlotte Flair made her entrance to watch this match from the ramp. Flair was in a little black dress of sorts.
Rhea Ripley vs. Sarah Logan
The bell rang as Ripley kicked Logan and hit her with two clotheslines. Ripley connected with a dropkick as Flair applauded her. Ripley hit her pumphandle slam called the Riptide for the pinfall win after about 45 seconds.
Winner by pinfall: Rhea Ripley
Analysis: 1/2* A squash win to put over Ripley ahead of Takeover on Sunday while also making her look like a big star. Logan got no offense here.
Ripley stood in the ring asking where's her answer for a match for Ripley's NXT Women's Championship at WrestleMania. Ripley noted that it was no answer from Flair. Charlotte said that maybe that's how the queen operates. Flair said before she answers Ripley's question, after Rhea's title match at Takeover Portland, how do we know Ripley will still be the NXT Women's Champion? Flair let out a "woo" to end it. Ripley and Flair had a long distance staredown to end it.
Analysis: I fully expect Ripley to retain her NXT Women's Title at Takeover Portland and then we'll get Flair vs. Ripley officially announced for WrestleMania.
It's Ricochet vs. Lashley up next.
(Commercial)
It was mentioned that WrestleMania 37 goes Hollywood in 2021 when WrestleMania takes place in Los Angeles on March 28, 2021. That's going to take place at the brand new SoFi Stadium and it will be big in LA. Go Rams.
A video aired showing Ricochet winning a triple threat match over Seth Rollins and Bobby Lashley last week on Raw. The win by Ricochet meant he's facing Brock Lesnar for the WWE Title at Super Showdown.
Bobby Lashley made his entrance with his storyline wife Lana, who looked ravishing in a short silver dress.
Ricochet was interviewed in the Gorilla Position by Charly Caruso. Ricochet said he's never backed down from a fight before and he doesn't intend to do it now. Ricochet talked about his dream to become WWE Champion while saying that this "scrawny kid" has something that's going to make him last longer than anybody ever while touching his heart. Fans in the arena chanted "Rusev Day" at Lana in the ring. Ricochet said that nobody is going to stop him from getting to Super Showdown.
Bobby Lashley (w/Lana) vs. Ricochet
Ricochet with a running forearm, Lashley blocked a kick and hit a stiff clothesline against the turnbuckle. Lashley with a shoulder tackle. Ricochet with a kick to the back followed by a missile dropkick that sent Lashley out of the ring and then a suicide dive. Ricochet dumped Lashley out of the ring followed by Ricochet hitting an impressive somersault dive over the top to take out Lashley.
(Commercial)
The match returned with Lashley whipping Ricochet into the turnbuckle leading to Ricochet bumping over the top to the floor. Lashley followed out of the ring, Ricochet went to the steel steps and hit a moonsault onto a standing Lashley to knock him down. That was impressive. Ricochet went for a kick, Lashley blocked it and Lashley whipped Ricochet into the ring post leading to a huge bump to the floor by Ricochet. That was a great sell by him. Lashley whipped Ricochet into the barricade. Lashley hit a suplex for a two count. Lashley grabbed a vice grip, so that led to a quick commercial for the Sonic the Hedgehog movie that's in theatres on Friday. Ricochet broke free with a kick to the chest to launch himself into an enziguri kick. Ricochet hit a back kick that sent Lashley into the turnbuckle. Ricochet with a kick to the face followed by a rolling dropkick, a shoulder tackle and Ricochet hit a cross body block followed by a standing Shooting Star Press for a two count. Lashley hit a back body drop, then a whip into the ropes and a huge spinebuster by Lashley got a two count. I think he wanted the spinebuster the first time, but there was a bit slip on it. The huge spinebuster looked impressive. Lashley went for a back body drop off the top, but Ricochet landed on his feet with Ricochet having a shocked look on his face. Ricochet hit two running dropkicks to knock Lashley down. Ricochet went up top and he hit the 630 Splash on Lashley for the pinfall win after 12 minutes. Good pop by the crowd for the finish.
Winner by pinfall: Ricochet
Analysis: ***1/4 This was pretty good with Ricochet showing he can beat a bigger guy like Lashley, who is similar in size to Brock Lesnar. Lashley looked impressive because he's at his best when he's working with a smaller opponent that can sell his power moves. For example, that spinebuster was tremendous. Ricochet sold Lashley's power moves very well, which makes it more impressive when Ricochet can find a way to come back to win. I thought the finish was set up perfectly with Ricochet landing on his feet to avoid the suplex off the top and then he finished off Lashley from there. This match was put together very well.
After the match, Lana was screaming about the loss. Ricochet celebrated the win with the fans cheering him.
Randy Orton is up next.
There was a commercial for NXT Takeover Portland. I will have a preview for it on TJRWrestling on Friday and a review live on Sunday most likely.
(Commercial)
This Tuesday night on WWE Backstage on Fox Sports 1 (tonight for most of you reading this) it's Charlotte Flair as a guest with Renee Young and Booker T as the hosts. CM Punk is also on this week, but WWE does not plug him on the show.
There was another recap of what happened to Becky Lynch with Phillips saying that Lynch was on her way back to the arena.
Analysis: Becky is such a responsible ambulance stealer. A true role model for the kids out there.
Let's Hear from Randy Orton
Orton was in his ring gear and a vest for a promo. Orton did his slow walk down to the ring along with the same conflicted look on his face just like last week. Orton had a microphone in his hand as he looked out into the crowd. There was a fan with a sign that said "BOO" on it.
Orton said he knows that he still owes everybody an explanation for what he did two weeks ago to Edge. Orton said what he did to Edge hurt him more than it hurt Edge.
Matt Hardy showed up for the interruption. Hardy went to the ring saying we all want to know why you did it. Hardy said he knows that Orton is probably thinking why does Hardy give a damn about Edge. Matt said everybody knows his history with Edge, it's no secret and that led to "Lita" chants. Good job, crowd. It was one of the best feuds in WWE in 2005 thanks to the real life situation of Lita cheating on Matt with Edge. Matt said there was one point in time when nobody on planet Earth hated Edge more than him. Hardy said before that, they were best friends because Edge, Christian, Matt and his brother Jeff traveled for years up and down the roads together. Matt said that there were times where they would all stay in one hotel room all together to just save a few bucks. Hardy said that they were passionate kids that wanted to live their dream of being WWE superstars and they did it. Hardy said that at No Mercy 1999, they revolutionized the Ladder Match. (It's true. Amazing match.) The fans chanted "TLC" as well with Matt saying that they invented the TLC match. Hardy said that the TLC match became so iconic that it will be a staple of WWE forever. Hardy said on more than one occasion, they stole the damn show at WrestleMania and they did it all together.
Hardy said when he saw that Edge was forced to retire due to injury (in 2011), any hate or disdain he had for Edge was just gone. Hardy said he and Edge were similar because they love being in the ring, they love performing for the WWE Universe. Hardy said he couldn't imagine if this was taken away from him before he was ready. Hardy talked about how Edge would often ask "what if" he could come back to the ring and nine years later, he made the most miraculous return ever (at the Royal Rumble) and Randy took that away from him. Hardy asked: "What in the hell is wrong with you?"
Orton was about to respond, then he tried an RKO and Hardy shoved Orton into the turnbuckle. Orton pushed Hardy off him and Orton dropped Hardy with an RKO, which Hardy sold in a big way as if he was knocked out. Orton brought two chairs into the ring. Nobody tried to stop him although referees were outside the ring. Orton placed one chair under Matt's head and then Orton did the Conchairto with the other chair where he smacks the chair on the ground. If they shot that from the side angle you could tell it is nothing, but when you shoot it from the front angle, it looks vicious. Orton rolled out of the ring showing no remorse as referees checked on Matt in the ring.
Analysis: This was excellent as an old school angle to get Orton heat. I figured they would have Orton beat up other people until Edge returns, so there's Matt as the sacrificial lamb in this segment. I thought Matt's promo was excellent too. He made a lot of great points. Orton acting as the heel that shows no remorse for his actions is a role he's very good at. If you want to pick a hole in this, there were security guys in the ring right away when Humberto Carrillo was punching Angel Garza, yet nobody seemed to try to help Hardy from getting attacked by Orton. I understand the need to let a story play out before our eyes, but it does look weak when one segment is broken up easy while another segment has nobody out there trying to save a guy.
After the show, Matt Hardy tweeted this goodbye:
GOODBYE. https://t.co/qplBdmjFKppic.twitter.com/SSsKpErA4H

— MATT HARDY (@MATTHARDYBRAND) February 11, 2020
Analysis: That was likely Matt's WWE goodbye since his contract is apparently up on March 1 and he's probably gone since he has been barely used by WWE. I don't blame him for leaving. I think Matt has a brilliant mind and he'll do well wherever he goes to next whether that's AEW (I assume it will be there) or perhaps a return to Impact or ROH. I think Matt's broken "delete" character will return too, which is great. I can see why WWE didn't use him much since he is 45 years old, but I also think a guy with his bright mind should be utilized more. Anyway, good luck to Matt with whatever is next. I'll keep supporting him wherever he goes.
(Commercial)
A commercial aired for the Sonic the Hedgehog movie. I loved the Sonic game on my Sega in the early 1990s and I played a lot. This movie looks bad. Good luck with it, I guess.
A replay aired from last week when Ruby Riott attacked Liv Morgan during Riott's return from injury.
Ruby Riott was interviewed by Sarah Schreiber in the interview area. Riott said that Morgan was her best friend and best friends know all about eachother. Riott said she knows the real Live Morgan that is like a puppy dog and Liv can try to convince the world she's a woman that strikes when she is ready. Riott said that Morgan will always be a follower, so Riott showed her that she'll strike only when Riott says so.
Analysis: It's a simple story with Riott thinking she can control Morgan while Morgan will be set to prove that she can stand out on her own.
Aleister Black made his slow entrance for a match. Akira Tozawa was already in the ring as the opponent.
Aleister Black vs. Akira Tozawa
Black sent Tozawa to the turnbuckle, Tozawa hit a dropkick off the middle ropes and Black came back with a popup knee strike to the face. Black lifted up Tozawa with his foot, which led to the Black Mass spin kick finisher. Good job by the referee reacting to it. Black covered Tozawa for the pinfall win. This match went just over one minute.
Winner by pinfall: Aleister Black
Analysis: 1/4* Another quick win for Black. He needs a meaningful feud soon.
Post match, Black said that he has enjoyed these past few weeks of getting to share these moments with us. Black said he is appreciative of being here with all of us. Black said that he knows a thing or two about rebelling against paradise, but he's starting to feel like an animal inside of a cage. Black said for those of you who venture out, it is not me with you, but it is you inside of this metaphoric cage with him.
Analysis: Does the cage reference mean that he'll have a feud with the crazy man with the cage, Erick Rowan? I don't know, but they both need a feud, so that makes sense for them.
Becky Lynch was shown arriving back at the arena as she drove the ambulance in the parking lot. As I joked before, she's a responsible ambulance stealer.
(Commercial)
A video aired to let us know that WrestleMania was 55 days away as of Monday. That's less than eight weeks.
Becky Lynch walked out to the ring in her ring gear. She had a bandage on the left side of her neck. Lynch still had "blood" stains all over her hands and upper body, so apparently nobody had water to clean her off. Lynch called out Shayna Baszler saying that she wants to get her hands on The Man and sink her teeth into her. Lynch said she didn't care about how tough Baszler is or who she hangs around with. Lynch said she will break Baszler down week by week, little by little and warned Baszler to find her before Lynch finds her.
Analysis: A quick promo from Lynch to show off her intensity and how she is ready for a fight with Shayna Baszler. The Lynch/Baszler match is expected to happen at WrestleMania in less than eight weeks, so they have plenty of time to get there. They could go with Baszler winning a Women's Elimination Chamber match to earn the Raw Women's Title shot at WrestleMania or just beat somebody else to earn it. They have plenty of options.
The foursome of Owens, Joe and Viking Raiders were shown walking backstage for the main event up next.
(Commercial)
A new match was announced for Super Showdown on February 27. It's a Tuwaiq Trophy Gauntlet Match: United States Champion Andrade, Rusev, R-Truth, AJ Styles, Erick Rowan and Bobby Lashley were announced for it. The way Tom Phillips mentioned it makes it seem like others may be a part of the match too.
The entrances took place for the main event tag team match. Kevin Owens was up first followed by the Viking Raiders team and Samoa Joe was last for the babyface team. The heel team of Seth Rollins, Murphy and AOP were up last as they all entered to Seth's theme song. Seth and Murphy are the Raw Tag Team Champions as well. Rollins said he had something left to say, so the faces attacked him.
The eight men brawled around ringside and the bell didn't ring to start the match yet, so it would start after the break.
(Commercial)
Seth Rollins, Murphy, Akam and Rezar vs. Kevin Owens, Samoa Joe, Erik and Ivar
This is a one fall match. Erik tripped up Murphy, Ivar tagged in and Erik hit one of his knee attacks where he slaps his leg really hard to make some noise. Ivar hit a body slam, Joe tagged in and Joe unleashed on Murphy with strikes. Joe with a jumping kick on Murphy followed by Owens getting the tag with an elbow drop off the middle ropes. Erik gave his buddy Ivar a body slam on Murphy. Murphy managed to tag out, but Erik hit him with a knee to the face and Akam knocked down Erik with punches. Rezar tagged in with a knee to the face of Erik for a two count. Rollins hit a Slingblade neckbreaker on Erik. Erik fought his way out of the heel corner, Ivar got the tag and hit a side slam followed by a running cross body block on Murphy. Ivar missed a spin kick, Murphy stomped on the foot, Ivar with a cartwheel into a clothesline with Murphy doing a flip bump to sell that.
(Commercial)
The match returned with Akam working over Owens. Murphy tagged in and dumped Owens out of the ring, so Rollins hit Owens with a cheap shot punch to the face. Murphy left the ring, but Owens was there with a fallaway slam into the barricade. Akam prevented Owens from tagging out as Rezar tagged in with a chinlock. Rezar tagged in with a tackle on Owens to keep him down. Murphy slapped on a chinlock, Owens fought out of it with punches, a kick to the face and KO punched Rollins off the apron. Owens hit a DDT to spike Murphy and Joe got the hot tag on Rollins. Joe unleashed on Rollins with punches, then an atomic drop, a running kick and a senton splash. Viking Raiders knocked the AOP guys off the apron, so Joe and AOP all hit suicide dives on three of the heels on the floor. The fans popped huge for that. Rollins with a kick, Joe with the Coquina Clutch, but Rollins hit a jawbreaker and Joe hit a uranage (Rock Bottom) slam for two as Murphy made the save on the pin attempt. Owens hit Murphy with a superkick, Akam with a kick to Owens, Erik with a suplex on Akam, Rezar with a clothesline on Erik, Ivar with a jumping attack on Rezar and Murphy with a jumping knee on Ivar. That was a chaotic sequence that drew a lot of cheers from the crowd. Owens went to the top of the ring post and he jumped off with a dive onto AOP and Viking Raiders on the floor to take them all out. Murphy got the tag, Joe put the Coquina Clutch on Rollins, Murphy jumped in the ring, Joe put the Coquina Clutch on Murphy, Rezar tried to get in the ring, Erik pulled him back while the referee was there, Murphy was tapping with no referee to see it and Rollins capitalized with The Stomp on Joe. Murphy covered Joe for the pinfall win after about 16 minutes of action.
Winners by pinfall: Seth Rollins, Murphy, Akam and Rezar
Analysis: ***1/2 This was an exciting main event tag team match especially towards the end of the match with a lot of action going on. There were no spots where it seemed like anybody botched anything and they were in the right spot at the right time. The match really got into that next gear when Joe and the Raiders hit the suicide dives on the floor, which was followed up with most of the wrestlers hitting big moves to clear the ring. They booked the finish in an intelligent way because the referee didn't see Murphy tapping out and that's why the heels won. The finish put over Murphy again because he was the one that benefitted from the Rollins Stomp for the victory. I like how they have booked Murphy since he has joined the Rollins team.
The heel group of Rollins and friends celebrated on the ramp while Owens and friends were looking frustrated in the ring. That was the end of Raw.
Analysis: It was another week where the heels got the win. I don't mind the heel wins at all because it's important to establish them as a dominant group. The question I have is what is it leading to? If we just tag team matches week after week then it's not accomplishing much. They need to figure out something more to add to the story. The big singles match will likely be Owens vs. Rollins at some point, but I don't know if that's at WrestleMania or somewhere else. The good news is we don't have to know yet. We have several weeks to get there, so that's okay with me.
Three Stars of the Show
Becky Lynch
Asuka
Matt Hardy – I really liked his promo and if that's his WWE goodbye for now, he should be here.
The Scoreboard
7.5 out of 10
Last week: 6.75
2020 Average: 6.63
Last 5 Weeks: 6.75, 5.5, 6.75, 7, 6.25
Final Thoughts
This week's Raw gets a 7.5 out of 10.
I thought this was a very good show. Raw has been better to start the year and this week's episode continued a lot of the positive things that they have been doing. They did some interesting angles with the Shayna Baszler attack on Becky Lynch even though the biting angle is a bit silly. Plus, I thought the way Randy Orton took out Matt Hardy was very effective following a strong promo from Matt. I also thought Drew McIntyre's segment with MVP worked in terms making Drew more likable as well.
There were four matches that went three minutes or less, but I thought the other matches that got more time were all very good to great. In terms of ring action, that's nice to see. Lynch beat Asuka in nearly 20 minutes in another strong title match between them, the main event tag match was a lot of fun especially the last few minutes and Ricochet got a meaningful win over Lashley in a competitive match.
It is not a surprise that Raw has been better during Royal Rumble season and on the road to WrestleMania. That's usually when WWE programming improves.
The next WWE pay-per-view is Super Showdown on Thursday, February 27. Here's what we know so far.
WWE Championship: Brock Lesnar (c) vs. Ricochet
WWE Universal Championship: "The Fiend" Bray Wyatt (c) vs. Bill Goldberg
Steel Cage Match: Roman Reigns vs. King Corbin
Smackdown Tag Team Championships: The New Day (Big E & Kofi Kingston) (c) vs. The Miz and John Morrison
Tuwaiq Trophy Gauntlet Match: United States Champion Andrade, Rusev, R-Truth, AJ Styles, Erick Rowan and Bobby Lashley
There should be several more matches added throughout the month.
WWE Super ShowDown comes to International Arena at The Boulevard in Riyadh, Saudi Arabia on Thursday, Feb. 27, at 12 p.m. ET/8 p.m. AST, streaming live on the award-winning WWE Network. (I grab that sentence from the WWE.com preview. They love bragging about whatever awards they have won!)
—
You can contact me using any of the methods below. Go reigning and defending NBA Champion Toronto Raptors and Toronto Maple Leafs.
Thanks for reading.
John Canton
Email: mrjohncanton@gmail.com
Twitter: @johnreport