The John Report: The WWE Raw Deal 01/09/17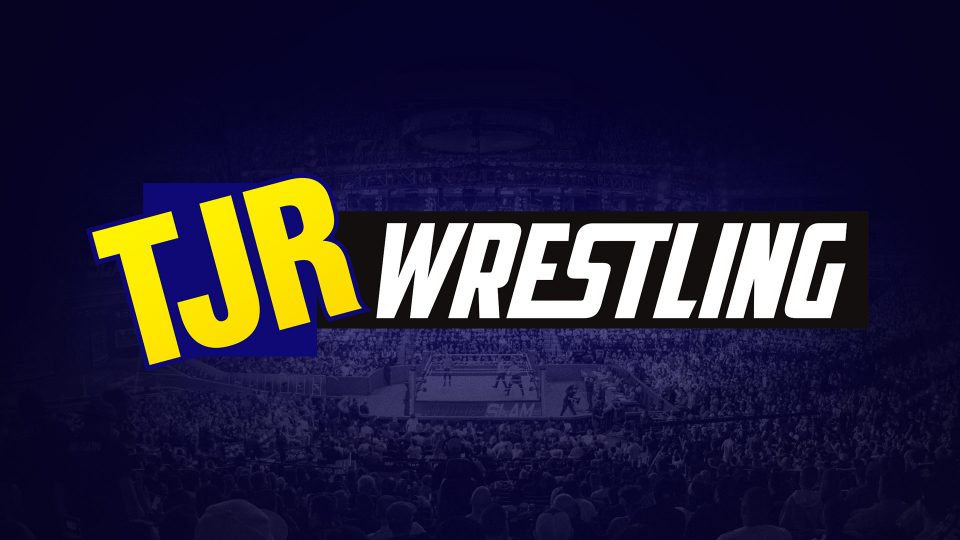 Live from New Orleans, Louisiana this is the Raw Deal for episode #1233. Follow me on Twitter @johnreport.
Raw started with Stephanie McMahon and Mick Foley seated in chairs in her office. She was there to do his 2016 performance review. They talked about whether The Undertaker would be on Raw because there were rumors. What rumors? They advertised him. Anyway, Seth Rollins showed up to say he's in the Royal Rumble. Braun Strowman interrupted that to say he wanted to face Roman Reigns or Bill Goldberg based on what happened last week. Rollins got mad at him for interrupting. Strowman and Rollins got into a brawl. Security came in to break it up. Stephanie left angrily while Foley assured her that Undertaker would be there.
Analysis: That was a hectic start to the show, but at least it wasn't a 15 minute promo. It was only about three minutes. I'm trying to keep it positive!
The United States Champion Roman Reigns made his entrance. He's defending the title in a handicap match. The Universal Champion Kevin Owens and his buddy Chris Jericho entered for the match. Just a reminder that at the Royal Rumble it's Owens defending the Universal Title against Reigns with Jericho locked in a shark cage.
The introductions took place for the title match, but here comes Strowman.
Reigns left the ring and went after Strowman outside the ring. Strowman sent Reigns into the ring. The heels worked together to beat up Reigns. Strowman hit Reigns with a forearm to the chest. Kick to the back by Strowman to Reigns. Seth Rollins ran down to the ring with a chair. He tossed the chair at Strowman and did a Van Daminator kick to it. Rollins took care of Jericho and Owens with chair shots. Reigns had a chair and he hit Strowman in the back with it. Reigns and Rollins both hit Strowman in the back with chairs to knock Strowman out of the ring.
Raw Commissioner Stephanie McMahon said we are still going to get the US Title handicap match. Stephanie said she'd give Reigns some time to recuperate, so the match is later. She also put Rollins in a match with Strowman up next.
Analysis: That was a swerve by WWE as they went away from the advertised opening match and went with something else based on what happened. I don't mind that at all because it's different than the usual 15-minute opening promo to start the show. Different is good in a case like this. It also fits Strowman's character to want to go after Reigns since Reigns and Goldberg hit him with a double spear to end last week's Raw. What this also did was weaken Reigns before his match later.
(Commercial)
As the show returned from break, a tweet from Rollins earlier on Monday was shared that showed that Rollins will be in the Royal Rumble.
Seth Rollins vs. Braun Strowman
Rollins escaped a slam and kicked at the legs of Strowman. Cole said that Sami Zayn isn't there due to injuries from last week, but he'll be back next week. Strowman hit a forearm to the back. Corner splash from Strowman followed by a stiff clothesline. Elbow drop from Strowman. Rollins stunned him a bit by sending Strowman's throat across the top rope. Rollins got in a couple of kicks, but Strowman caught him and delivered a one-handed slam like a Chokeslam. With Rollins on the apron, Strowman ran into him and Rollins did a major sell job in bumping to the floor as the show went to break.
(Commercial)
Back from break, Rollins nailed a kick to the head on Strowman on the floor. Rollins back in the ring and he hit a suicide dive to the floor. Rollins dropkick to the knee, knee to the head and a standing side kick for two. Rollins with a springboard knee attack that stunned Strowman. When Rollins jumped off the top, Strowman caught him and sent him into the turnbuckle. Strowman crushed him with an uppercut. Rollins with a kick to the head and he knocked down Strowman. Frog Splash by Rollins earned a two count as Strowman did a power kickout. With Strowman on the floor, Rollins hit a running knee to stun him again. Rollins was on top of the ring post, he jumped off, Strowman moved and Rollins went crashing into the barricade. That's like the bump Randy Savage used to do off the top onto the railing. The ref was counting them out of the ring and it reached a ten count for a double countout. It went nine minutes.
Match Result: Double countout
Analysis: ** It was okay for a Strowman match, which is basically another way of saying it was slow paced. The finish was poor because Strowman could have just walked back into the ring to win, but instead he tried to drag Rollins back in. That's the way his matches are going to be because he does basic stuff like punches and kicks, his opponents sell for it in a big way and there's a lot of standing around after he does the moves. It's not that exciting to watch although Rollins did get a few minutes of offense to make it interesting.
Post match, Rollins was back in the ring and Strowman took a long time get back in the ring with a chair. Rollins knocked him out of the ring with a dropkick and then Rollins had a chair. Rollins prevented Strowman from getting back in the ring. That ended the segment.
Analysis: The match finish kept both guys strong. There wasn't much of a crowd reaction for what they did.
Coming up later: Shawn Michaels. A clip aired of Shawn's new movie called "The Resurrection of Gavin Stone."
(Commercial)
There was a shot of New Orleans Saints legendary QB Drew Brees at ringside with his kids. He got a louder pop than any of the wrestlers so far.
The announce team of Michael Cole, Corey Graves & Byron Saxton were shown on camera. A replay aired of Bayley beating Nia Jax on Raw last week thanks to Sasha Banks distracting Nia Jax.
Bayley and Sasha Banks were backstage talking with Banks saying her knee is going to be okay. Bayley said she was excited about being the number one contender for the Raw Women's Title at the Royal Rumble. Banks said she knows Charlotte better than anybody and if Charlotte tries to bring her friend Dana, Banks has Bayley's back. Charlotte walked in with the Raw Women's Title saying that Banks hasn't beat Charlotte for the Women's Title at a pay-per-view. Banks mentioned how many times she beat Charlotte for the title and Charlotte commented that she beat her several times to win it back. Nia Jax showed up and she kicked the leg of Banks to knock her down. Charlotte sent Bayley into a crate that was back there. Jax kicked Banks in the leg again. Charlotte tapped Jax on the shoulder as if to say good job, but that led to Jax shoving Charlotte against a crate and just left her that way. Charlotte was shocked by it.
Analysis: It was a decent segment to put over the two women's feuds that are happening on Raw these days. The two faces are allies while Charlotte thinks she has a friend in Jax, but Jax made it clear she's only out for herself.
The great Austin Aries replaced Saxton for commentary on the cruiserweight match. I believe Aries should be back from his eye injury soon. Replays aired of Jack Gallagher's issues with Ariya Daivari. Jack Gallagher made his entrance.
(Commercial)
The match began as the show returned.
Jack Gallagher vs. Drew Gulak
They did a spot where Gallagher tripped him up with his feet. Gulak slammed Gallagher into the ropes. Clothesline off the middle ropes from Gulak earned a two count. Aries made a good joke saying that whoever wins the match should spend the money on some knee pads. Gulak grounded him with a chinlock variation. Gallagher avoided a slam. When Gulak sent Gallagher into the ropes, Gallagher went upside down on the ropes and used his feet to stop him from attacking. Gallagher with an uppercut. Gulak came back, but Gulak nailed a headbutt to stun him. Gallagher hit a running corner dropkick for the win after about three minutes.
Winner by pinfall: Jack Gallagher
Analysis: *1/2 It was a short match to put over the unique style of Gallagher. I liked the way he countered Gulak's strikes with the headbutt that really stunned him. I think the dropkick in the corner is fine as a regular move, but it's a weak finish.
Gallagher was interviewed in-ring by Charly Caruso. Gallagher said that he's going to offer an olive branch to Ariya Daivari on 205 Live on Tuesday. Gallagher suggested a parley where they can come to an agreement to solve their differences and if not then he'll resort to fisticuffs.
Analysis: Once again it was done to put over the unique style of Gallagher. There's nobody else like him. He's earning some decent reactions from the crowd, but nothing that great.
The great Shawn Michaels was backstage talking to TJ Perkins with Perkins teaching him how to dab. Michaels is up next.
(Commercial)
Mick Foley, the Raw GM, was shown walking backstage with his short haircut. Stephanie showed up wondering if Undertaker was there. Foley said you can't just contact him with a text or a tweet, so it's hard to say. Stephanie said his entire performance review is based on whether Undertaker is there. She told him that Undertaker has to be there in the next hour. Foley said that Undertaker will be there.
Shawn Michaels Addresses the WWE Universe
The great Shawn Michaels made his entrance. My favorite wrestler ever. He retired nearly seven years ago and I miss him all the time. There was a huge ovation for Michaels as expected. It's been a while since he's been on Raw. He teased that he was tired from doing the intro and told the crowd to keep chanting so he can catch his breath.
Michaels said that he's missed the fans. He admitted that he's missed coming out there on a regular basis and seeing us. He noted that in January things start to pick up a little bit because the Royal Rumble is just down the road. Michaels talked about how this year's Royal Rumble is in his hometown of San Antonio, Texas and he said he remembered the Rumble of twenty years ago. Yes, he is that old – thanks for the reminder. Michaels noted that 20 years ago he won the WWE Title at the Royal Rumble in San Antonio. Michaels went over names in the Rumble match: Goldberg, Lesnar, Strowman, Rollins and others. Fans chanted "one more match" at him, so he paused. HBK: "Don't you try to pressure me!" Michaels said that as happy as he is about the Rumble, he's there to talk about his new movie. He said The Resurrection of Gavin Stone is his first acting job on the big screen and it's on January 20. He mentioned January 20 a few times.
Rusev showed up for the interruption with the lovely Lana and his new buddy Jinder Mahal because they are FOREIGN HEELS. Rusev told Michaels for that movie to be successful they need to put Lana in the movie. Michaels explained that the movie is already done. Rusev said that Michaels should do like that dumb Star Wars movie with the CGI and put Lana in the movie. Michaels tried to compare Rusev to a wookie because he's hairy. Fans chanted "sweet chin music" and Rusev said that Michaels doesn't do that anymore. Michaels wondered if Rusev can get his hairy leg up to hit sweet chin music and Rusev said he isn't sure.
Rusev called himself the Bulgarian George Clooney and Rusev said his wife is much more beautiful than Emma Stone while adding that she should have won a Golden Globe. Michaels said don't spin your wife around like that when you say Golden Globe. Rusev said that without Lana in the movie, people will forget about the movie just like Shawn's career.
Enzo Amore and Big Cass made their entrance. Enzo is on a motorized cart again. They did their usual promo routine at the top of the ramp. Then they made their way down to the ring. Enzo had a left knee injury.
Enzo said that the realest guy in the room right now is the Heartbreak Kid Shawn Michaels. Enzo to HBK: "What do we got over here?" Michaels: "They're haters!" Enzo clarified that they were a "cuppa haters." Enzo said that Lana is a phenomenal actress because every morning she has to act like she's not repulsed by Rusev. Lana yelled at him. Cass said maybe they can be in 40 Year Old Virgin (Enzo did "How You Doing?" for everything), Puss N Boots, Beauty & The Best, The Good, The Bad & The Ugly, Blow and The Pianist. It led to Michaels and Amore thinking he said something else. Michaels suggested Dumb & Dumber as a movie.
Rusev said he'll put Michaels and Cass in a wheelchair next to Amore. Cass told Rusev they can finish this one on one right here, right now. Rusev said that Cass has a match against Jinder Mahal. Cass said there's only one word to describe them…SAWFT. Michaels said that since he's got nowhere to be until January 20, he's going to stay out here during the match and if you're not down with that we've got two words for ya…that led to the crowd yelling "suck it."
Analysis: That was a nearly 15 minute promo segment with Michaels there to plug his new movie. That's Raw. They have three hours to kill, so we got several long promo segments on every show. It was an easy and predictable way to get to the match. I'm glad Michaels was back this week even though he wasn't there to announce anything special.
(Commercial)
As the show returned from break, they said the match was made official during the break. Of course it was.
Big Cass (w/Enzo Amore & Shawn Michaels) vs. Jinder Mahal (w/Rusev & Lana)
Cass missed a corner splash and he came back with a shoulder tackle. Cole said that Rusev and Mahal were a formidable team. Really? That's a bit of a stretch. Mahal with a knee strike to knock down Cass. Chinlock by Mahal. Cass came back with a boot to the face. Corner splash by Cass followed by a toss across the ring and a corner splash. Rusev distracted Cass leading to Mahal hitting Cass with a punch to the back. Michaels went over to Rusev, who turned around and Michaels nailed Sweet Chin Music on Rusev to knock him down. Cass hit a very sloppy version of the East River Crossing slam and the Empire Elbow for the win after about three minutes.
Winner by pinfall: Big Cass
Analysis: 1/2* Bad match. Sloppy at times too. I know he's won with the elbow drop a few times before, but it really has no business being a finisher. The Rock used the People's Elbow sometimes and I didn't like that as a finisher either. A lot of people do elbow drops in WWE. It should not be a finishing move. The match was 10 minutes shorter than the promo that preceded it. In other words, promos matter more than matches on this show.
There was a recap of the Roman Reigns stuff from earlier and a reminder that Reigns defends the US Title in a handicap match later.
(Commercial)
PLUG TIME: I wrote an article for The Comeback about ten WWE performers that are likely going to win their first titles on the main roster in 2017. It's about who I think WWE is going to pus to the forefront this year instead of simply who I would put in those spots. I think it's an interesting topic, so please check it out.
A video aired about Emmalina telling us that she will be premiering soon. Over four months of promotion for that.
Neville vs. Lince Dorado
Evil Neville refused a handshake to start the match. Dorado with a bounce off the ropes into a stunner. Neville was on the floor, so Dorado hit a dive to take him out on the floor. Back in the ring, Dorado with a cross body block off the top earned a two count. Neville with a forearm that decked Dorado. Armbar by Neville. Neville put Dorado on his shoulders and then tossed him down into a slam. Neville applied a submission on the arm/head that looked like the Rings of Saturn. Dorado tapped out. Neville won after about three minutes.
Winner by submission: Neville
Analysis: *1/4 It was an easy win for Neville to continue to give him some momentum. I liked that he used a submission finisher. The Rings of Saturn is something that Perry Saturn was doing over 15 years ago. It's fresh because we haven't seen it on WWE TV in a long time. Dorado got some offense in for about a minute, but then Neville took over leading to the win.
Post match, Neville punched Dorado in the back to knock him down. Neville applied the Rings of Saturn again. Rich Swann, the Cruiserweight Champion, ran out for the save. Swann was aggressive with punches, two clotheslines and a running kick to the head. Neville left the ring to avoid a spin kick.
Analysis: Great job by Swann in being fired up as he got revenge on Neville for a cheap attack from a few weeks back. It got the job done.
There was a video about former Royal Rumble winner, Edge. He won it in 2010 as a surprise since he came back from a torn Achilles Tendon earlier than expected.
(Commercial)
Stephanie was back in her office. Some dude was there with a tree, but Steph told her to leave. Sasha Banks and Bayley showed up. Banks wanted a tag match with her and Bayley against Charlotte and Jax. Stephanie told Banks that Stephanie is the only real boss around there. Bayley called her "Steph" and that led to Stephanie telling her not to call her that. Stephanie said that even though Banks is hurt, Stephanie is putting them in the tag match tonight. The girls left.
Analysis: Of course the match is this week. That was no surprise.
Luke Gallows vs. Sheamus
Karl Anderson and Cesaro are on commentary. Last week on Raw, Anderson beat Cesaro, so now their partners are in a match.
Sheamus hit a shoulder tackle to knock him down. Sheamus came back with a spin kick in the corner followed by a battering ram slingshot shoulder tackle. Gallows got in some strikes, but Sheamus came back with the rolling senton slam. Running knee by Sheamus sent Gallows out of the ring. Sheamus went outside the ring and Gallows came back with a clothesline on the floor. Anderson said they are household names in Japan. They went back in the ring, Sheamus went to the top and Gallows hit a kick to the head to knock him down.
Analysis: There was no reaction to anything in the match up to this point. Heel vs. heel doesn't work.
(Commercial)
Sheamus was on control with a forearm strike and then a knee to the face sent Gallows to the floor. That looked like it legitimately stunned Gallows. Anderson kept talking about their Japanese success with Cesaro telling them to go back. Sheamus hit the ten forearms to the chest with the crowd chanting along. Sheamus up top and he hit a clothesline that knocked down Gallows for a two count. Gallows came back with a kick to the back for a two count. Sheamus hit a powerslam for another two count. That is Braun Strowman's finisher, so I guess he's not as tough as Braun. As that was going on, Anderson attacked Cesaro and knocked him down on the ramp. Gallows nailed a Death Valley Driver on the Sheamus for a two count. Cesaro got back up, teased a swing and Anderson avoided it. Gallows was distracted by that. Sheamus hit a Brogue Kick on Gallows for the pinfall win after about 10 minutes.
Winner by pinfall: Sheamus
Analysis: ** Good effort by both guys, but it was hard for the crowd to rally behind either guy since they are heels. Sheamus getting the win was no surprise after Anderson beat Cesaro last week. It evened things up. This is obviously going to lead to a tag title match at Royal Rumble with Sheamus & Cesaro vs. Gallows & Anderson.
Mick Foley was shown walking backstage and The Undertaker might be there too.
(Commercial)
There was another replay of Roman Reigns being attacked earlier in the night.
Reigns was backstage with the US Title. Charly Caruso asked him how he felt. Reigns said it's one versus all. Reigns talked about how he's going to spear their guts out and he's going to hold the US Title over his head.
The Undertaker Returns To Raw?
Mick Foley, the Raw GM, was in the ring. He said that he has physical and emotional scars with The Undertaker that he will carry to the grave. He called out The Undertaker for one more encounter right here on Monday Night Raw. Foley said that he needed Undertaker to take a trip from the dark side to be there in New Orleans, Louisiana (cheap pop). Foley said that he's been doing this for 32 years and remembers the feeling he gets from that gong sound when The Undertaker showed up. The lights went out, but here comes Stephanie McMahon.
Stephanie apologized to the crowd for Mick Foley's inability to produce The Undertaker. She said that Foley left no other choice than to give Foley's performance review right now publicly. She went in the ring to tell Mick that he's had a number of successes like Cesaro & Sheamus as well as the first ever women's Hell in a Cell match. She claimed that Jericho in a shark cage is entertaining. Stephanie complained about things he did wrong like putting the cruiserweight division on the line at Survivor Series, Braun Strowman becoming uncontrollable and Smackdown beating Raw in the ratings. She wondered what Foley should do now and what should she say. Foley was about to talk, but there is the gong. The lights went out. It's time for The Undertaker.
The Undertaker made his entrance to a thunderous ovation from the crowd. He was dressed in his street clothes and…just kidding. He was in full Undertaker gear of course. It took him about three minutes to get into the ring because that's what he does. The crowd chanted "Undertaker" before he could speak.
Undertaker started off saying: "I'm back." Undertaker said that it's important that the world knows he will be entering the Royal Rumble. Braun Strowman was shown watching on a monitor. Crowd chanted "yes" for what Undertaker said. Undertaker said that he answers to no one, he goes where he wants, when he wants and nobody controls The Undertaker. Taker went to Stephanie: "No one." Undertaker said that he's returned to the city where he suffered his most devastating loss and where the streak came to its demise. He said that his journey continues to the Royal Rumble. He said he's dug 29 holes for 29 souls and he will be bring in the "dark side" to the Royal Rumble match. Taker claimed that after he wins, he will return to the main event at WrestleMania and if anyone stands in his way they will…Rest In Peace. His music played to end it as Undertaker left.
Analysis: Solid promo from Taker. It was basically him saying "f you and this brand split I do what I want." Notice how the crowd doesn't chant "what" at him? That's respect. It was expected that The Undertaker would be in the Royal Rumble to set up some match for him at WrestleMania. He may end up winning it and he could challenge somebody like Roman Reigns or John Cena at WrestleMania. I'm not sure what the plan is for him. I think wrestling Cena without the title on the line would be the best thing, but we know how much Vince McMahon loves putting Undertaker in huge matches. There are a lot of possibilities that could happen. There's no question that Undertaker's presence will add to the star power as well. Also worth noting that they showed Strowman watching backstage. Does that mean it's Strowman vs. Undertaker at WM? I guess it's possible. I just think it's a way to push something happening between them at the Rumble and not necessarily WrestleMania.
Women's tag match up next.
(Commercial)
PLUG TIME: I joined my friends Rob and Paul for the Hooked On Podcast, which is put on by guys that hold Hooked on Wrestling PPV watch parties all over England. We had a great talk as we discussed some Royal Rumble history, some theories about this year's Rumble and a look ahead to WrestleMania. Please give it a listen, if you have the time.
Owens and Jericho were interviewed backstage by Charly Caruso. Owens called her random stranger. Owens said that they are going to take the US Championship from Owens. Owens: "Chris, you say things now." Jericho said that after they beat the stupid idiot Roman Reigns, they'll become the US Champion together. Jericho said they are international treasures and that it's time for two Canadians to be the face of America and the face of Raw. Jericho: "You dig, Chaz?" They left.
Analysis: The end of this duo is coming in the next month or two, so I'm going to miss fun promos like that. Enjoy it while it lasts, my friends.
The intros took place for the four women in the tag match. Banks is wearing a brace on her left knee.
Charlotte Flair & Nia Jax vs. Sasha Banks & Bayley
Banks was aggressive early on as she tossed Charlotte into Jax and then slapped Jax. They went to break about one minute into the match.
(Commercial)
Back from break, Banks missed an attack in the corner and favored her injured left knee again. She tagged in Bayley, who took down Charlotte with punches and an elbow to the back. Bayley with a neckbreaker by the ropes. Charlotte stopped her momentum with a boot to the face. Jax tagged in, sent Bayley head first into the turnbuckle and tossed Bayley across the ring. Charlotte grounded Bayley with a headlock. Jax back in with a body slam on Bayley and she knocked Banks off the apron. Overhead suplex by Charlotte. Bayley came back with a rollup, but Jax tagged in with a running body attack that knocked Bayley down. Jax with a leg drop on Bayley led to the pinfall win after 9 minutes.
Winners by pinfall: Charlotte Flair & Nia Jax
Analysis: ** It was a decent tag match. It's weird to see a tag match where there's no hot tag spot, but the story was about Jax dominating by knocking Banks off the apron and then finishing off Bayley. I'm not a fan of Bayley getting pinned so easily after she beat Jax last week. That's WWE booking a lot of the time where you win one week and lose the next. It's a shame because they really could have given Bayley some momentum with another win. At least it's better than Charlotte losing, I guess. Congrats to Jax for winning matches with a leg drop. She and Hulk Hogan have that power, apparently.
Noam Dar was shown looking in a mirror backstage. Alicia Fox showed up to him. Dar assumed that Fox was there to give him another slap. Instead, she grabbed him in her arms and gave him a big kiss on the lips. She got her lipstick all over his face. Fox said that Cedric was right, Dar can't handle a real woman. Dar was smiling about it.
Analysis: Dar continues to be the womanizer that can't seem to get things right, but at least he got a kiss from Fox even though it was more of a comedic thing. I think the angle will see Fox turn on boyfriend Cedric Alexander and be a heel duo with Dar.
The New Day trio made their entrance. They dumped some Booty O's cereal on some fans at ringside. We got a replay of the Titus O'Neil segment with New Day from last week. It led to Woods beating O'Neil in a match. Commercial time.
(Commercial)
The New Day trio of Big E, Kofi Kingston and Xavier Woods were in the ring. They were joined by Titus O'Neil. All of them are in their ring gear.
O'Neil apologized to Woods for last week and said he wants another chance to be in the New Day. Kingston said they had footage from a time when Titus looked like a bull in a china shop. It was a clip from the NXT show that took place in 2010 when they had competitions to try to impress the fans. O'Neil picked up a keg and after a few steps fell face first with it in his hands. This video replayed it repeatedly to make a mockery of O'Neil.
Big E and Woods laughed at him saying this was like a Life Alert commercial where he fell and couldn't get back up. Kingston was in the aisle with a keg that he claimed contained "Booty Juice." The New Day tag line for that is that "Booty Juice makes sure your throat is loose."
There was a clock at 12.7 with O'Neil supposed to run around the ring with it. O'Neil picked it up, ran around the ring, he dropped the keg before he crossed the line and the ref that was there said he didn't make it. A replay aired of what happened that clearly showed O'Neil dropped it before he crossed the line. It was a Desean Jackson move. He's a NFL replay that dropped the ball before a touchdown a few years ago. O'Neil shoved Kingston. It led to Kingston challenging O'Neil to a match. "New Day Rocks" chant led to the break.
Analysis: This was awful. The crowd was dead for most of it. It's a reminder of how bad Raw can be with these time wasting segments that don't really serve a purpose except to kill time in a show that is too long at three hours.
(Commercial)
There was a mention of WrestleMania 34 coming to New Orleans in 2018. The date will be April 8, 2018. We've got more news on that here in case you missed it on Monday.
Kofi Kingston (w/Xavier Woods & Big E) vs. Titus O'Neil
Kingston hit a dropkick. O'Neil came back with a power move that looked almost like a Dominator. O'Neil nailed some chops and Kingston came back with chops of his own. O'Neil with a body slam as Cole said O'Neil is scary strong. Boot to the face by O'Neil earned a two count. O'Neil with two backbreakers. O'Neil picked him up again, Woods played the trombone and O'Neil tossed Kingston out of the ring onto his buddies, who caught him. O'Neil left the ring like an idiot, Kingston went into the ring, O'Neil chased him back in and Kingston hit a Trouble in Paradise kick for the pinfall win on O'Neil. It went about four minutes.
Winner by pinfall: Kofi Kingston
Analysis: 1/2* Boring match. Most O'Neil matches are. I'm not sure what WWE is trying to get out of these matches and segments because it's hurting O'Neil more than it's helping. The worst thing WWE did for O'Neil was ending the Prime Time Players team with Darren Young, which also sucked for Young. As for New Day, creative clearly has nothing for them to do, so it wouldn't shock me if they start the split around the Royal Rumble.
The announcers plugged the WWE UK Championship Tournament, which airs this Saturday and Sunday on WWE Network.
Owens and Jericho were shown walking backstage for their match.
(Commercial)
Coming up on 205 Live on Tuesday it's Rich Swann vs. Tony Nese and Cedric Alexander vs. Noam Dar.
Next week on Raw, Brock Lesnar and Paul Heyman are back for Lesnar's first appearance since his loss at Survivor Series.
The United States Champion Roman Reigns entered for his title defense. Owens and Jericho entered together to KO's theme song.
Reigns attacked both guys in the aisle before they could get in the ring. Jericho was by the shark cage on the ramp. Reigns shoved Jericho into the cage and tried to lock it, but Owens saved his buddy. The bell was yet to be rung as Owens and Jericho tossed Reigns into the cage that was knocked to the floor. Owens and Jericho whipped Reigns into the steps at ringside. Jericho rolled Reigns into the ring and the ref checked on Reigns to see if he can smart the match. Reigns said he was good to go. The bell rang.
Analysis: The story is that Reigns is the valiant babyface that wants to fight even though he's clearly hurt. The problem is that a lot of fans boo Reigns and don't think of him as a face at all.
United States Championship Handicap Match: Roman Reigns vs. Kevin Owens & Chris Jericho
The rules for the match are that Owens and Jericho must tag in and out. KO's Universal Title is not on the line in this match.
Owens worked on Reigns with punches and Jericho tagged in with a headlock. Jericho jumped off the top with an attack, but Reigns dropped him with an uppercut punch. Reigns with two clotheslines to Jericho and a clothesline to Owens. Reigns with a clothesline to Jericho in the corner. Reigns shoved Jericho into the corner and hit a Samoan Drop. Reigns with corner clotheslines on Owens. Reigns with a boot to the face of Owens sent KO out of the ring. Jericho avoided a Reigns attack, KO punched Reigns and Jericho hit a Lionsault for a two count for a good nearfall. Jericho wen for the Walls of Jericho, Reigns fought out of it and Owens nailed a superkick to knock Reigns down. The heels went for a double team Codebreaker, but Reigns nailed a Superman Punch on Jericho. Superman Punch by Reigns onto Owens. A lot of the crowd was booing as Reigns fired up. Jericho went for a Codebreaker, but Reigns caught him, Jericho avoided a Powerbomb and Reigns hit a Spear for two as Owens pulled Reigns off the cover. Reigns missed a Drive By kick and Owens nailed him with another superkick. Reigns with a back body drop on Owens on the floor. Drive By kick by Reigns on Owens on the apron. Jericho went for a springboard dropkick, but Reigns countered with a punch. Reigns went for another move, but Owens grabbed his foot. Jericho hit a Codebreaker on Reigns while Reigns was on the apron. KO picked up Reigns and hit a Powerbomb on the side of the apron. Cole did a good job of putting over how devastating that move has been. The heels rolled Reigns back into the ring with Reigns selling it like he was out of it. Owens picked up Reigns and Jericho hit a Codebreaker. Jericho covered for the pin and he won the match to become the United States Champion. The match went 11 minutes.
Winner and New United States Champion: Chris Jericho
Analysis: **3/4 It was okay for a handicap match. It told the story of the two heels working together to weaken Reigns and Reigns did his best to fight back, but ultimately couldn't get the job done. The title change finally happened after several weeks of setting it up as a possibility. I like the way that Reigns kept coming back and nearly got the win with the Spear, but the numbers game caught up to him with Owens saving Jericho. That led to Jericho hitting the Codebreaker, KO with the deadly Powerbomb on the apron and the finish took place right after thanks to another Codebreaker. At least the boring US Title reign of Roman Reigns is over. If they forget about the rematch clause I'd be perfectly happy with that because we've seen these same matches enough.
Post match, Owens put the US Title on Jericho's shoulder. The win gave Jericho the only title in WWE he had yet to win at least in terms of the titles he was eligible for. Replays aired of the finish. Jericho had some small cut on his forehead.
The show ended with Jericho and Owens each posing with their titles while Reigns was getting checked by referees. Jericho and Owens kept celebrating as Raw ended.
Analysis: The loss doesn't really hurt Reigns because they had him take a beating to start the show, he was beat up before the match officially began and then he couldn't overcome two top heels. In other words, WWE is telling you that it's going to be very difficult for anybody to beat Roman Reigns…just as long as he doesn't get suspended again.
Where do things go from here? I think Reigns is going to win the Universal Championship from Owens at the Royal Rumble. That will lead to Owens and Jericho having problems because Jericho will be in a shark cage in that match, so he can't help Owens. They can probably do a spot where Jericho tries to drop something to Owens, but it backfires and Reigns wins. That would mean Jericho is still the US Champ while KO has no title. Owens can do the heel thing by attacking him, which would turn Jericho face and Jericho vs. Owens can take place at WrestleMania for the US Title. Owens would probably win that since I expect Jericho to take time off after WrestleMania. As for Reigns, I think Braun Strowman will win the Royal Rumble and face Reigns for the Universal Title at WrestleMania. I think Reigns will win that match too. Remember it's not what we want. It's what the boss wants.
Three Stars of the Show
1. Chris Jericho
2. Kevin Owens
3. Roman Reigns
The Scoreboard
4.5 out of 10
Last week: 5.5
2017 Average: 4.75
Average since brand split starting July 25/16: 5.8 (Smackdown is 6.43)
Last 5 Weeks: 5.5, 5, 4.5, 7, 6.5
2017 High: 5.5 (Jan. 2)
2017 Low: 4 (Jan. 9)
Final Thoughts
I give it a 4 out of 10.
It was a below average show that was boring for much of the night. The only things that were memorable was The Undertaker saying he was going to be in the Royal Rumble, which most of us expected anyway. I'll also remember Jericho's title win, but it's not like it was a classic match.
I think the simplification of finishing moves has hurt Raw a bit as well. Big Cass won with an elbow drop and Nia Jax won with a leg drop. These are basic moves that should not finish people off, yet it happened in two different matches. They are safer than some finishers, but it doesn't mean they are exciting to watch. The fans don't care about moves like that.
It would have been nice if Shawn Michaels did more than participate in one of the worst feuds on Raw. Have him talk about how important winning the Royal Rumble is or do something that was at least worthwhile.
In terms of match quality, this was a poor effort. Normally there are two or three matches that hit the three star level in my reviews. This week there were none.
To the people that think the quality of shows improve once we hit January, I present you with this show. It is not true. I wish it was.
—
That's all for now. See ya next time for the Smackdown review.
Thanks for reading. Go Toronto Raptors. Go Toronto Maple Leafs.
John Canton – mrjohncanton@gmail.com
Twitter @johnreport