The John Report: AEW Dynamite 10/23/19 Review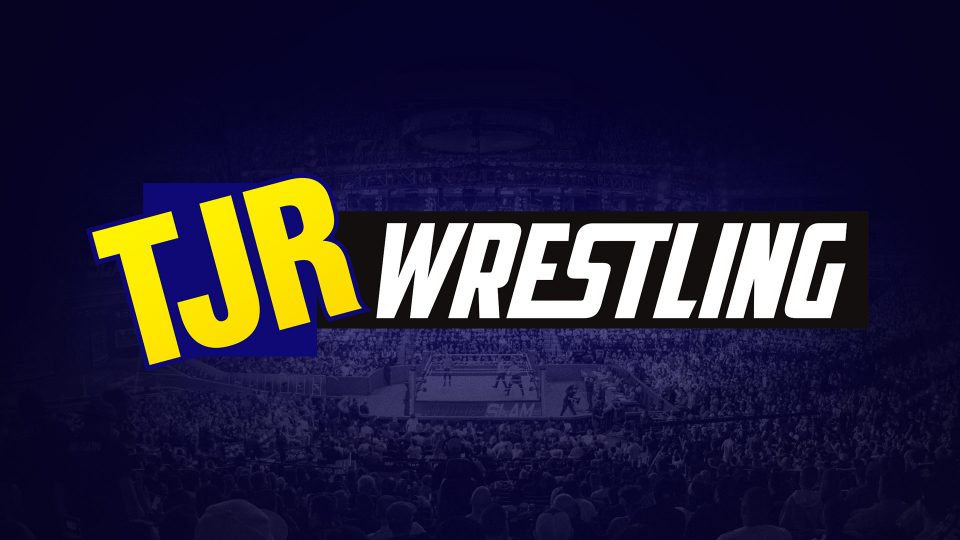 Welcome to the fourth AEW Dynamite Review right here on TJRWrestling as they continue the road to the Full Gear PPV on November 9. The big matches for Full Gear will see Chris Jericho defend the AEW World Title against Cody Rhodes while Jon Moxley will face Kenny Omega. They have six matches advertised for this week's show. Here's my AEW Dynamite TV review archive. I'm watching on TSN2 here in Canada.
Live from Pittsburgh, Pennsylvania, this is episode #4 of AEW Dynamite. Follow me on Twitter @johnreport. Please visit TJRWrestling.net daily for our regular updates on the wrestling business featuring WWE, AEW and other wrestling news coverage along with reviews about wrestling's past and present. Thanks to Melo Man for the banner up top.
The show began with two tag teams in the ring as ring announcer Justin Roberts was in the ring doing the introductions. The announce team is Jim Ross, Tony Schiavone and Excalibur.
Analysis: Starting a show with a match after just two minutes is smart considering they have six matches advertised on the show.
Tag Team Tournament Semifinals: Private Party (Isiah Kassidy and Marq Quen) vs. Lucha Brothers (Pentagon and Fenix)
Fenix started with Quen with some fast-paced action where Quen hit a headscissors and a dropkick. Pentagon with a kick to Quen and Fenix hit a German Suplex on Quen. Pentagon tagged in for a double team move, but Quen hit a dropkick on both Brothers. Kassidy with a hurricanrana on Pentagon, Fenix back in with hard kicks, Kassidy saved Quen and then Kassidy with a kick to the head followed by Quen hitting a double foot stomp to the head of Fenix. Quen tagged in and hit an incredible springboard somersault dive off the top rope onto Fenix on the floor. Kassidy with a spinning enziguri kick on Pentagon in the ring, then Quen saved Kassidy, who hit a spinning DDT on Pentagon. Quen with a 450 Splash off the top on Pentagon for a two count. That flurry of offense from Private Party was amazing. Pentagon and Fenix each got kicks to the head on Quen followed by Fenix hitting a double foot stomp off the top to the back of Quen. Pentagon kicked Kassidy off the apron. Pentagon with a double stomp onto the butt of Quen. Kassidy got back in, but he ate two knee lifts and Fenix with a leaping dropkick. Fenix came back with a springboard moonsault on Kassidy. Pentagon hit a cradle suplex into a slam on Quen for a two count. The fans were going crazy chanting "AEW" for these guys. The referee tried to maintain order, but it's not like they pay attention to tag team rules in AEW. Fenix tagged back in, Quen fought back with a headscissors on Pentagon, when Fenix did a hurricanrana on Quen, the quick Quen landed on his feet and brought in Kassidy. There was a springboard hurricanrana from Kassidy on Fenix. Kassidy with a hurricanrana on Fenix, then a suicide dive on Pentagon and a springboard moonsault on the floor by Kassidy on Pentagon. Kassidy hooked the arms of Fenix into a slam for a two count. That was a great move too. Quen got the tag, Fenix with a kick to the head, Kassidy with a Stunner, Quen with a kick and a reverse neckbreaker by Kassidy on Fenix. Kassidy hit a dive over the top on Pentagon on the floor. Quen went up top and hit an impressive Shooting Star Press for a two count, which was very good as a nearfall. Quen got so much height on that move. They were at the ten-minute mark.
Fenix took down Quen, he slammed Kassidy down and Fenix hit a Gory Bomb/leg drop combination on both Private Party guys. Pentagon with a Slingblade on Quen and a Powerbomb onto the knee on Kassidy. Quen broke free from a slam and hit a hurricanrana into a Cutter by Kassidy on Fenix. Pentagon with a superkick on Quen and then he hit a Canadian Destroyer on Kassidy. Phoenix jumped off the top with a kick to the face. Pentagon wrenched on the arm with an armbreaker. Pentagon lifted Quen up, Fenix jumped off the top with a double foot stomp into a piledriver and then Fenix jumped onto Kassidy on the floor. Pentagon pinned Quen for the pinfall win after 12 minutes.
Winners by pinfall: Lucha Brothers (Pentagon and Fenix)
The win means the Lucha Brothers move on to the finals of the AEW Tag Team Title tournament next week.
Analysis: ****1/4 That was an incredible tag team match with non-stop action from the moment the bell rang. I was amazed so many times and if you read my play by play above, trust me when I tell you that I probably missed some things along the way because it was so fast paced. Fenix really stood out with his flawless execution of every move and he makes it look so easy. That's nothing against the other guys in the match because they are outstanding as well, but Fenix really stands out as one of the best wrestlers in the world right now. I continue to be impressed by Kassidy and Quen, who I didn't know much about before they started in AEW and every time they wrestle, they seem to show off more of what they can do. A very fun match with the crowd getting louder as they built to an exciting conclusion.
The Lucha Brothers celebrated their victory following some replays of the action.
There was a brief video of a guy working out. His name is Wardlow. They have shown him before, but I don't know much about him.
The announce team of Ross, Schiavone and Excalibur were shown on camera hyping up some of the matches to come. The injury for Christopher Daniels is a pinched nerve and he's out 6-8 weeks.
The remaining SoCal Uncensored guys Frankie Kazarian and Scorpio Sky made their entrance.
A brief video was shown of the Dark Order tag team of Evil Uno and Stu Grayson. They had four dudes in masks joining them as well for the entrance, but then they went to the back.
Tag Team Tournament Semifinals: SoCal Uncensored (Frankie Kazarian and Scorpio Sky) vs. Dark Order (Stu Grayson and Evil Uno)
Kazarian had control early on Grayson, who argued with the referee and that led to Uno getting a cheap shot on Kazarian. Uno hit a running knee on Kazarian after Grayson connected with a dropkick. Kazarian with multiple kicks plus a clothesline. Sky tagged in with a dropkick on Uno for a two count. Sky tagged in, Uno with a splash on Sky and Grayson with a clothesline on Sky. Two clotheslines from Sky, cheap shot knee to the back by Uno to Sky and then Sky came back with a double stomp to the back of Grayson. Kazarian with an elevated dropkick on Grayson for two. Sky back in, Grayson with a jumping kick to the head and Grayson sent Sky out of the ring. Uno grabbed Sky and whipped him headfirst into the steel steps. Grayson got a two count out of that. They went to break.
Analysis: It took them 25 minutes to go to commercial. That's rare to see on television. It's good for AEW and their viewership because fans will stay tuned in.
(Commercial – The action continued on a split-screen. Grayson had control of Sky for most of it. Uno tagged in, Sky with a back body drop and Sky hit a clothesline on Grayson. When Sky tried to tag out, Uno pulled Kazarian off the apron, Grayson with a uranage slam and Uno went up top with a Senton Bomb on Sky for a two count. Dark Order stomped on Sky in the corner until the match returned to a full screen.)
The full-screen match returned with Uno hitting a chop on Sky followed by a suplex for two. Chris Jericho was shown arriving with the Inner Circle group of Sammy Guevara, Santana and Ortiz. No Jake Hager this week. They had tickets in their hand as they walked up the aisle and Uno slapped on an armbar on Sky. The Inner Circle seats were in a private suite. Sky hit a neckbreaker on Uno. Kazarian got a hot tag with multiple clotheslines on Kazarian, a running forearm and a springboard leg drop on Uno. Kazarian with a leg drop to the back of Uno and a neckbreaker on Grayson for two. Kazarian hit a double slam on both opponents for a two count. Kazarian went up top, Uno ran to the ropes and tripped him up. Grayson with a rising knee to Sky and he tossed him into Kazarian leading to a two count for Grayson on Kazarian. Uno with a sitout Powerbomb on Kazarian for a two count. There were "SCU" chants from the crowd. Sky got the tag, backstabber by Kazarian, Sky with a Cutter on Uno and Kazarian with a Cutter on Grayson. SCU each applied a Dragon Sleeper and Grayson broke free to save his partner. Grayson walked across the shoulders of a few people and hit a hurricanrana. Sky came back with an enziguri kick on Uno. Grayson with a clothesline on Sky and then a dive over the top onto Kazarian. Uno with a sitout slam for two because referee Aubrey Edwards was looking at the guys on the floor. The fans chanted "this is awesome" for them. Kazarian came back with a leaping DDT over the top on Grayson. Kazarian jumped over the top and hit a DDT on Uno as well. Sky put Grayson on the shoulders, tossed him off into a knee by Kazarian for the SCU Later double team move for the pinfall win after 14 minutes.
Winners by pinfall: SoCal Uncensored (Frankie Kazarian and Scorpio Sky)
Analysis: ***1/4 It was a very good tag team match with plenty of fun tag team sequences of moves from both teams. The Dark Order team is hated by the fans, but I think they are earning respect after having good matches like this one. Sky was impressive just like last week, but Kazarian had a lot of memorable spots in the match as well. The result didn't surprise me because I expected SCU vs. Lucha Brothers in the finals of the tournament and that's what we have now.
The win by SCU means they will face the Lucha Brothers to crown the first AEW Tag Team Champions next week.
Analysis: I'm going with Lucha Brothers for the win, but I would be fine with SCU winning because they are impressive too.
(Commercial – They showed the celebration from SCU as well as shots of Inner Circle in their private box. Cody was shown arriving at the arena earlier in the day.)
Joey Janela made his entrance to a nice ovation from the crowd. They showed clips of Janela's match with Jon Moxley at Fyter Fest on June 29 and also two weeks ago against Kenny Omega on AEW Dark. They were both crazy matches and Janela lost both of them.
Kenny Omega made his entrance complete with pyro and a huge pop from the crowd. There were "Kenny" chants for him. Omega is 3-3 in AEW so far. Omega is the new AAA Mega Championship, but he did not bring the title with him.
Kenny Omega vs. Joey Janela
They shook hands to start the match. Omega with two kicks that sent Janela out of the ring. Omega with a slingshot dive over the top onto Janela on the floor. The Inner Circle was shown watching in their suite as Schiavone accidentally called them the "Dark Order" group. Oops. The fans chanted "fuck em up, Kenny" as Omega worked over Janela with chops. When Omega charged, Janela moved, Janela with two forearms and JR joked Janela isn't popular with women in AEW because he's got nicer hair than all of them. Janela to the turnbuckle, he tripped up Omega and a low dropkick sent Omega to the floor. Janela went up top and connected with a cross body block off the top onto Omega on the floor. Back in the ring, Janela got a two count. Omega got in some chops and they went to break.
(Commercial)
The match returned with Omega going for a moonsault off the middle ropes, but Omega blocked it by getting his knees up. Omega with a Snapdragon Suplex two times in a row. Janela came back with a suplex into the turnbuckle. I think he was trying for a suplex into the turnbuckle, but it was more like a suplex near there. Janela went up top with an Macho Man-like elbow for a two count. Ten minutes has elapsed so far. Omega sent Janela face first into the turnbuckle, another Snapdragon Suplex by Omega and V-Trigger knee by Omega got a two count on Janela. Omega charged, Janela with a German Suplex, kick to the face, Omega with a jumping knee and Janela came back with a Fisherman's Buster suplex on Omega. Inner Circle was shown watching the match as both guys were down and fans chanted "this is awesome" for them. Janela ran the ropes three times followed by a running clothesline for a two count. Omega was on the apron, Janela went up top, Omega moved, so Janela hit a senton dive onto the side of the apron. Omega with the V-Trigger knee and Omega hit the One Winged Angel for the pinfall win after 13 minutes.
Winner by pinfall: Kenny Omega
Analysis: ***1/2 Good match with Omega showing off all his moves, Janela was right there with him countering a lot and nearly getting the win. I loved the last the last two minutes with Janela missing the big spot, then Omega capitalized with the devastating V-Trigger and the One Winged Angel slam for the win. That was really well done. Omega getting the win was expected since he's in a big match at Full Gear while Janela doesn't have much going on at the moment. The match on AEW Dark that aired last week was about a four-star match if you want to check that one out.
Post match, Omega checked on Janela to see if he was okay since they are both faces like most guys in this company.
There was a video promoting future events coming up, which includes the Full Gear Pay-Per-View on November 9.
Cody made his entrance wearing a suit and he got one of the biggest ovations of the night so far. There was some pyro that went off for him as well. Schiavone will interview Cody at the top of hour two.
Analysis: They did a good job of timing the show so far. They advertised six matches, so they did three in the first hour with three more to go.
(Commercial)
Let's Hear from Cody
Cody was in the ring with Tony Schiavone there to interview him. Before Cody could get going, Chris Jericho and his Inner Circle friends tried to interrupt with noisemakers in their hands. Cody said that he has grown up in front of the world, so it's apropos for him to make this announcement here. Jericho spoke a bit, then Cody said that unlike the company they used to be in, there's no "invisible wall" and Cody can leave the ring to go up there to fight Jericho right now. The fans cheered that because any time AEW rips on WWE, the fans are going to cheer.
Jericho said he knows Cody won't come up there because Cody is a coward. Jericho called Cody an entitled, millennial little bitch…which got bleeped at least here in Canada. Jericho reminded Cody it's 4 on 1 and he told Cody to get the hell out of there before Jericho will kick his ass. Excalibur noted that Jake Hager was preparing for a Bellator fight.
Dustin Rhodes showed up to support Cody on the stage. Maxwell Jacob Friedman was next in a suit and Jericho mocked MJF for wearing a scarf (great line by Jericho since we all know he wore a scarf for years in WWE). Jericho told Cody to just go, so another man showed up to help Cody…it was Diamond Dallas Page, who is the master of the DDP Yoga and the Diamond Cutter, of course. Huge pop for DDT from the fans.
The quartet of Cody, Dustin Rhodes, DDP and MJF went up the stairs to the private box where the Inner Circle was. That led to Jericho and friends retreating on the other side of the box. Jericho and the group locked themselves in the luxury box. MJF put the scarf on Cody's hand and Cody punched the door to break into the room. That was really clever. Cody went after Jericho in the hallway with fans surrounding them. The other wrestlers brawled in the hallways as well. Security showed up to break it up as well. There were fans right there taking pictures of them. Jericho was hilarious holding up his tickets. Cody and friends left while Jericho continued to hold his tickets. There were a couple of police officers that showed up as well. The scene ended there.
Analysis: That was a wild and chaotic scene that was done well. Normally you don't see a brawl in that part of the arena, but as Cody pointed out it was different in AEW from where they used to be, so that's why Cody went after Jericho. Cody is doing really well as a top babyface in AEW while Jericho is such an amazing heel. They're doing an awesome job of building to their Full Gear match for the AEW World Title.
(Commercial – It was a split screen commercial showing the Inner Circle group continuing to complain about what happened. The Best Friends group of Chuck Taylor, Trent Beretta and Orange Cassidy made their entrance.)
The Young Bucks made their entrance with JR saying they were the best tag team in the business. Nice ovation for the Young Bucks as usual at AEW shows. They are as popular as ever.
While The Young Bucks did their in-ring flexing, Cassidy walked up to them and just stared at them. Cassidy did his comedy low kicks on The Young Bucks, so the Bucks gave him a double superkick to knock him out of the ring. The fans booed that even though they like The Young Bucks, but they really like Cassidy too.
The Young Bucks (Matt and Nick Jackson) vs. Best Friends – Trent Beretta and Chuck Taylor (w/Orange Cassidy)
Taylor and Trent hit a double team move where they launched Nick into the air and Trent hit a Cutter. Nick with punches on Trent, a rising knee on Taylor on the apron and a springboard X-Factor on Trent. Nick hit a diving attack on Taylor on the floor. Matt got back in for some double team offense that sent Trent and Taylor out of the ring. Nick and Matt did a hug like the Best Friends. Trent and Taylor sent the Bucks into the barricade. Taylor sent Matt into Trent with Trent hitting a Spear on Matt on the floor. Trent with a running knee on Nick on the floor while Taylor held Nick, so it was a rough landing for Nick. After four minutes of ignoring tag team rules for the most part, the match settled down a bit with Matt hitting a dive over the top leading to a DDT on Taylor on the apron. Trent with a sliding dropkick on Matt and Cassidy did a thumbs up. Trent with a knee drop to the chest. Trent sent Matt into the barricade leading to a break.
(Commercial)
The match returned with the Young Bucks in control as Nick tried a 450 Splash, but Trent avoided it and hit a German Suplex on Nick. Trent with a belly to back suplex on Matt. Nick with a kick to the head of Trent and then Trent with a German Suplex. Taylor got the tag with two belly to belly suplexes on each of the Bucks. Taylor with a rising knee on Matt, neckbreaker on Nick and a sitout Powerbomb by Taylor on Matt for a two count. Taylor suplexed Nick onto Matt and a Falcon Arrow by Taylor on Matt got a two count. Matt went up top with Taylor, Trent with a release German Suplex off the top on Matt, Taylor with a boot to the face called Sole Food, suplex by Trent on Nick and Best Friends hugged. Orange Cassidy went up top, hands in the pockets and he dove onto both Young Bucks on the floor. That drew a huge pop. Taylor off the top with a double stomp onto Matt, who was being held by Trent. Nick broke up the pin with a Senton Bomb. Taylor sent Nick out of the ring. Matt no sold a knee from Trent, then two superkicks and Nick back in for a superkick party. Nick up top and he took out Trent and Cassidy on the floor. The Bucks did the More Bang for Your Buck splash and moonsault combo for the pinfall win on Taylor after 13 minutes.
Winners by pinfall: The Young Bucks (Matt and Nick Jackson)
Analysis: *** A fun match as usual like every Young Bucks match and Best Friends deserve credit for not only hanging in there, but coming close to winning a few times. The Bucks were selling for most of the match until they made the big comeback to get the win. The spots with Orange Cassidy were silly, but the gimmick is over with the fans. At least he did something more than just stand there with his hands in the pockets. The outcome was predictable since the Bucks needed a win after losing to Private Party two weeks ago. I believe that's the fourth straight loss for Best Friends, so they need to get some wins or else fans will think of them as losers.
Matt Jackson did a promo after the match: "Santana, Ortiz…we accept." That was accepting the challenge from Santana and Ortiz at Full Gear on November 9.
Analysis: That should be an outstanding tag team match. There are no titles held by either team, but they'll put on an entertaining match for sure.
There was a brief video on Britt Baker, who is a dentist as AEW reminds us all the time. Baker said that Pittsburgh is her city, they even showed a pic of her with WWE's Adam Cole (her boyfriend) and she said she has the mindset that the best is yet to come. She said "welcome to Brittsburgh" as the video ended.
Jamie Hayter from England made her entrance. I don't know much about her. The fans booed her as she made mean faces on her way to the ring. This is her AEW debut.
Britt Baker made her entrance and got a louder pop than usual because the fans know she's from Pittsburgh. Baker was joined by some Pittsburgh Steelers mascot (Steely McBeam is the name) and fans waved Terrible Towels like they do at Steelers games. Baker was in black and gold. The announcers mentioned she was a dentist, which they talk about all the time every time she has a match.
Britt Baker vs. Jamie Hayter
Hayter with punches, Baker came back with punches of her own and then Hayter suplexed Baker into the turnbuckle. Hayter sent Baker out of the ring as fans chanted "Brittsburgh" as Hayter tossed Baker into the ring post. Hayter whipped Baker into the barricade. Baker came back with a Slingblade on the floor.
(Commercial – It was split-screen commercial time. Baker got a couple of nearfalls and a running neckbreaker. Hayter took control with a hair whip, punches and choking on the middle ropes. Hayter put Baker in a Camel Clutch position and then licked her finger, then put it Baker's ear. The dreaded "Wet Willy" spot. They showed this female fan in the crowd looking shocked by it. Hayter slapped on a headlock and the match was back full screen.)
Baker and Hayter exchanged forearms. Hayter jumped on Baker's back with a sleeper, but then Baker fell backwards onto her back to slam her down. Baker with a running knee and another Slingblade. Hayter with a sitout slam for two followed by a running knee strike for two. Baker with a back body drop, Hayter with an eye gouge, they battled on the ropes and Baker hit a superplex almost like a brainbuster. Hayter hit a uranage slam followed by a clothesline. Baker hit a Cutter because I think every match on this show needs one of those. Baker with a swinging neckbreaker for two. Baker wit ha superkick followed by the submission where she hooked the arms into the Lockjaw leading to the tapout win after nine minutes.
Winner by submission: Britt Baker
Analysis: **1/4 The match was okay with Baker getting the obvious win. This is different than how WWE books hometown wrestlers where they usually book them to lose. This was the right way to do it. The fans were strongly behind Baker and it was the right call to give her the win although I doubt anybody thought Hayter would win, so that hurt the match. The announcers mentioned Baker was a dentist a lot as usual. I get why they do it and good for her for being a dentist, but they say it so many times. We get it. It seemed like they were building to a feud with Baker and Bea Priestly a few weeks ago and then it was ignored the last two weeks. I guess Baker beating Hayter, who has teamed with Priestly, is a way to keep it going. They should have had Priestly out there to further that story.
Next week on AEW Dynamite: SCU vs. Lucha Brothers for the AEW World Tag Team Championships.
There was a replay of the brawl between Cody, Jericho and all of their allies. It's Jericho vs. Cody for the AEW World Title at Full Gear on November 9.
Jamie Hayter was interviewed backstage by Jen Decker. Brandi Rhodes showed up, grabbed Hayter by the hair and tossed her down. Decker asked Brandi what was up and Brandi just stared without saying anything.
Analysis: That felt random at this point, but they will likely follow it up down the road.
(Commercial)
Jon Moxley made his entrance to a huge reaction from the crowd. It was announced that the time limit was TV time remaining. When Moxley was on the stage, Pac attacked him from behind with a chair to the back. Pac choked Moxley with his jacket. Pac whipped Moxley into the barricade two times. Pac went into the ring while referees checked on Moxley, who went into the ring. The match began there.
Pac vs. Jon Moxley
Pac with a step up enziguri kick to the head. Pac went up top, Moxley to the floor and Pac hit an impressive twisting dive over the top rope onto Moxley on the floor. Back in the ring, Pac hit a legdrop for two. When Moxley got in some kicks, Pac came back with a running dropkick for a two count.
(Commercial – The action continued on the split-screen with Pac in control as he grabbed a headlock. Moxley came back with forearms, but Pac stopped that with a running uppercut against the turnbuckle. Pac with a boot to the face and then it was back to full screen.)
There were just under nine minutes left in the show. Pac kicked Moxley in the chest repeatedly and a head kick as well. Pac with a standing SSP for a two count. They went to the apron, Pac wanted a German Suplex, but Moxley came back with a bulldog on the apron. Good bump there. They exchanged strikes followed by Moxley hitting a clothesline. Moxley with a forearm, Pac with a pump kick and when Pac ran the ropes, Moxley decked him with a clothesline. Moxley with a suplex into a slam for two. Pac bailed to the floor, so Moxley hit the tope suicida (suicide dive) and Schiavone said he loved that move. It was announced that there were five minutes of TV time remaining. Moxley hit a Bossman Slam for a two count. Running knee strike by Moxley got a two count. Moxley slapped on a Texas Cloverleaf submission, but Pac was able to quickly get to the ropes to break the hold. Moxley went up top, but Pac stopped that by dropkicking the ropes to crotch Moxley on the top. Sorry Renee. Pac hit a Falcon Arrow slam off the top rope for a two count. That was impressive. Three minutes left in the match. Pac went up top, Moxley got back up, rollup by Moxley and a back body drop over the top to the floor. Pac to the apron, low bridge the top rope and Moxley went to the floor. Pac with a kick to the face. Pac hit a 450 Splash off the apron onto Moxley on the floor! Good fan reaction of a woman with a shocked look on her face. That was great. Back in the ring, Pac went up top and he went for the Black Arrow (former Red Arrow), but Moxley rolled out of the way. There was one minute left in the match. Moxley crawled over for the cover for a two count. Moxley hit the Paradigm Shift (former Dirty Deeds) and Moxley was selling the move as if he hurt himself. Moxley covered, the referee counted the pin, announcer Justin Roberts counted down from ten seconds and Pac kicked out with about four seconds left. It's a Time Limit Draw after about 13 minutes of action.
Match Result: Time Limit Draw
Analysis: ***1/2 A very good match as expected from these two. I liked the story of Pac attacking before the bell and Moxley kept coming back for more. When Moxley hit his finisher in the last minute, I thought he would win with about four seconds left, but Pac was able to kick out. You don't see that kind of finish on a pro wrestling show in 2019 very often. I like it because it's different and it helps to establish the time limit rules that the fans need to know when watching AEW. It also shows how even these two guys are in terms of competition. Fans might not view Pac as a main eventer, but he beat Kenny Omega in the past and now he had a draw with Moxley, so that shows Pac is a big-time force in AEW.
The fans booed when the match was announced as a draw. Moxley was pissed off about it, so he argued with the referee about it. Moxley kicked the referee and hit him with the Paradigm Shift DDT. The crowd loved that. Moxley was pissed off with JR wondering what Moxley was thinking. A camera focused on Moxley in the ring with Jon looking pissed off: "Time limit, my ass." That was the end of the show.
Analysis: Moxley attacking the referee is fitting for his character that's somewhat of an outlaw type of babyface. I would have liked some Moxley/Omega interaction on this show. Perhaps we'll get some of that next week.
Three Stars of the Show
Lucha Brothers
Private Party
Kenny Omega
The Scoreboard
This week: 8.25 (out of 10)
Last week: 8
2019 Average: 7.81
Last 3 Weeks: 8, 8, 7
Final Thoughts
This week's Dynamite gets an 8.25 out of 10.
It was another strong wrestling show from AEW. When you have five matches at three stars (out of five) or better then that's awesome. I love that the first match started two minutes into the show and it was also the match of the night with Lucha Brothers beating Private Party in a thriller. The other matches were consistently good for most of the night too. Going for a draw finish with Moxley/Pac might upset some fans that want a finish for every match, but sometimes you need to do different things especially while trying to establish that time limits are a thing in AEW. I didn't love it, but it was fine to show how AEW is different than other companies.
There was only one main promo and it was the angle with Cody leading to a brawl with Jericho. That was good because the feud needed a brawling segment or at least some sort of interaction between Jericho/Cody to build to their Full Gear match. There were some good lines delivered by both guys too.
A minor complaint would be that so many guys hit similar moves, so you see things like a Cutter (or Ace Crusher), double foot stomp and suicide dive nearly every match. It's not a bad idea to change things up. That's only a minor complaint. Don't get mad at me about it. The breaking of tag team match rules wasn't as bad this week either although it still exists.
This was my favorite AEW Dynamite episode so far from their first four weeks of shows. Great job by AEW once again in delivering another action-filled episode of television. It's all about what goes on in the ring and the wrestlers do an excellent job of making the most of their time.
The next AEW PPV is Full Gear on November 9 in Baltimore. Here's the official lineup so far.
AEW World Championship: Chris Jericho (c) vs. Cody
Jon Moxley vs. Kenny Omega
The Young Bucks vs. Santana and Ortiz
That's all for now.
—
You can contact me using any of the methods below. Go Los Angeles Rams, NBA Champion Toronto Raptors and Toronto Maple Leafs.
Thanks for reading.
John Canton
Email: mrjohncanton@gmail.com
Twitter: @johnreport
Personal Facebook and TJRWrestling on Facebook