The John Report: AEW Dynamite 10/16/19 Review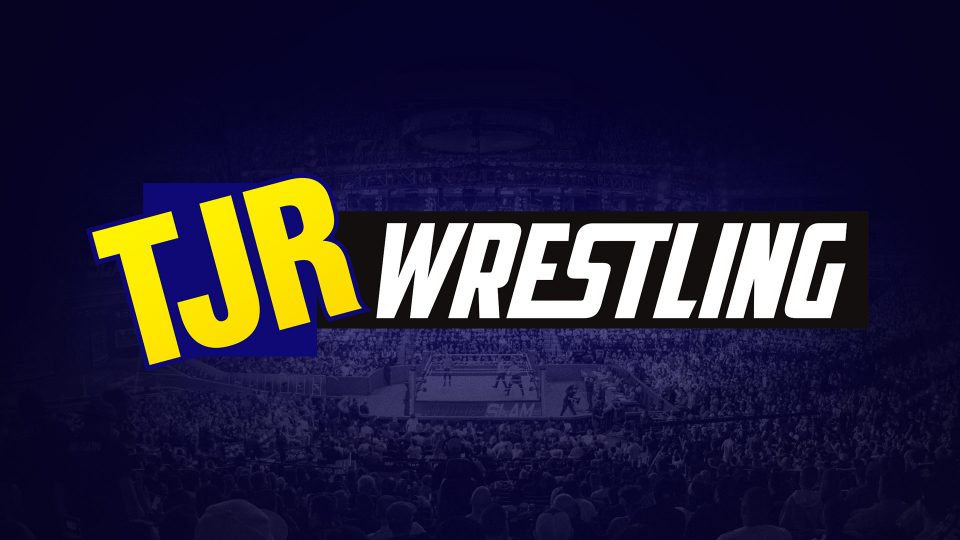 Welcome to the third AEW Dynamite Review right here on TJRWrestling as they continue the road to the Full Gear PPV on November 9. Here's my AEW Dynamite TV review archive.
Before I begin, Cody (Rhodes) tweeted that they renamed the Gorilla Position (named after Gorilla Monsoon) backstage after his dad Dusty Rhodes. The Gorilla Position is a backstage area where people watch the matches, give cues for timing, run-ins and all that other stuff. It's a key part of a wrestling show.
What a wonderful surprise to find in the Go Position…

which is now, "The Dusty Position" featuring his authentic cowbell 💛#AEWpic.twitter.com/rKX81wP2Ne

— Cody (@CodyRhodes) October 16, 2019
Live from Philadelphia, Pennsylvania, this is episode #3 of AEW Dynamite. Follow me on Twitter @johnreport. Please visit TJRWrestling.net daily for our regular updates on the wrestling business featuring WWE, AEW and other wrestling news coverage along with reviews about wrestling's past and present. Thanks to Melo Man for the banner up top.
The AEW Dynamite intro video aired. There was also a pyro display on the stage. The announce team of Jim Ross, Tony Schiavone and Excalibur welcomed us to the show.
The So Cal Uncensored team of Christopher Daniels and Frankie Kazarian made their entrance, but the Lucha Brothers attacked SCU from behind on the entrance ramp. They got into an altercation two weeks ago as Excalibur pointed out. Fenix drove Kazarian back first into the steel ring post. Pentagon said "Ciero Muedo" (that means "zero fear") and hit a piledriver on Daniels on the bottom of the ramp. Fenix was going for a move on Kazarian, then he waited, waited some more and finally Scorpio Sky was on cue to make the save. Sky, who is also part of SCU, checked on Daniels along with doctors and other staff. The Young Bucks and Cima checked on Daniels as well.
Scorpio Sky told the referee he would wrestle for the SCU team, which makes sense since he's a part of the team. The referee told him they start right now. Sky got some trainer's tape to tape his wrists. Sky was wrestling in pants instead of his wrestling gear and sneakers instead of traditional wrestling boots.
Analysis: I think that's a way of foreshadowing that Lucha Brothers vs. SCU will be the finals of this Tag Team Tournament to crown the first AEW Tag Team Champions. It makes sense as a final matchup in the tournament. Daniels doing the injury angle put over Lucha Brothers as being badasses while they can also shine more of a spotlight on Scorpio Sky.
The Best Friends duo of Chuck Taylor and Trent (Beretta) made their entrance. Taylor had a Philadelphia style jersey on.
AEW Tag Team Title Tournament: So Cal Uncensored (Frankie Kazarian and Scorpio Sky) vs. Best Friends (Chuck Taylor and Trent Beretta)
Taylor with a hard whip that sent Kazarian into the turnbuckle, Trent tagged in and Taylor launched Frankie across the ring to Trent for a Cutter for two. Taylor with a stunt piledriver and a running knee attack. Trent hit Sky with a German Suplex. Taylor tossed Sky's shoe back towards the entrance and bit Sky's feet. Best Friends whipped Kazarian into the barricade a few times to work on his back. Taylor with a running stomp to the back of Kazarian and Trent hit a Spear on Sky. They went back into the ring with Kazarian fighting his way out of the Best Friends corner, but then Taylor put Trent on his shoulders for a stacked superplex for two. That was a cool spot. Sky got the tag and he was wrestling with just one shoe on as he hit a dropkick on Trent, a double stomp to the back of Taylor and a clothesline that sent Trent out of the ring. Taylor hit a somersault dive, but Sky moved and Taylor took out Trent on the floor. Kazarian with a slingshot over the top onto Trent onto Taylor with a hurricanrana. Sky followed up with a somersault dive (tope con hilo) over the top onto Best Friends on the floor. Sky threw his shoe into the crowd, then a fan threw it back and the referee tossed it out of the ring. Kazarian went back in the ring with a DDT on Trent for two. Sky with a back elbow on Trent, Kazarian back in with a body slam and a springboard leg drop off the middle ropes for two. Taylor tagged in, boot to the face into a slam by Trent. There was a hug tease, but Sky broke that up with punches. Fans booed because they like hugging. Taylor and Trent each hit running knees on Sky followed by a Best Friends hug, which drew cheers. Trent went up top, Taylor had Kazarian on the shoulders and they hit a Doomsday knee on Kazarian for a two count, which was the best nearfall of the match so far. Trent teased a piledriver on the apron, Sky saved his partner and whipped Taylor into the barricade. Kazarian with a back body drop on Trent on the apron. Sky tagged back in and Kazarian hit a Powerbomb leading to a dropkick by Sky for the pinfall win after 11 minutes. Sky got the pin. That looked a bit sloppy with the landing and the dropkick didn't look like it connected, but it got the job done and Trent appeared to be fine.
Winners by pinfall: So Cal Uncensored (Frankie Kazarian and Scorpio Sky)
Analysis: ***1/4 That was a good match as usual from SCU whenever they get a chance to open the show. There were plenty of believable nearfalls in the match especially when Best Friends did the top rope knee Doomsday Device spot. That was cool. I've commented in the past on AEW shows that SCU is an excellent choice for opening matches because they are such a well-oiled machine that always has entertaining matches. Sky was impressive especially considering he was wearing in his socks for most of the match. There's a possibility of slipping when you do that, but everything looked smooth in the match. The Best Friends team hasn't been booked that strongly in AEW yet. There are a lot of teams and you can't put everybody over all the time.
The win means that SCU will face The Dark Order in the Semifinals of the AEW Tag Team Title tournament. When they showed replays, JR said that Sky was the star of the match.
Analysis: I think SCU or Lucha Brothers are going to win the Tag Team Titles, so I expect another SCU win next week.
(Commercial – This was a split-screen commercial after the match was over. They showed Santana and Ortiz of the Inner Circle group walking in the backstage area. Alex Reynolds and John Silver entered for a match. They are not AEW contracted wrestlers.)
Santana and Ortiz of the Inner Circle group made their entrance. The phrase "Pride & Powerful" was on their entrance video a lot, so that's a phrase they like to represent their team. JR said the "tag team explosion" continues since they have a lot of tag matches on the show.
Santana and Ortiz vs. Alex Reynolds and John Silver
Santana hit a jumping kick on Silver, who had a big goatee. Santana with a running elbow, Ortiz tagged in, Powerbomb and Santana with a kick to the head. Santana hit a running kick on Reynolds outside the ring. Ortiz picked up Silver, Santana went up top and they hit a double team Powerbomb/Blockbuster combo called the Street Sweeper for the pinfall win after two minutes.
Winners by pinfall: Santana and Ortiz
Analysis: * It was just an easy win to put over Santana and Ortiz. They are an impressive team especially when they get a chance to have longer matches. I like their double team finisher a lot.
The fans cheered Santana and Ortiz for the win even though they are part of the main heel stable, but it's not like heel/face matters that much in AEW these days.
.@Santana_Proud & @Ortiz_Powerful victorious on #AEWDynamitepic.twitter.com/6O1cTYJRBC

— All Elite Wrestling (@AEW) October 17, 2019
There was a video of Chris Jericho that was shown in the arena. Jericho said he knew Santana and Ortiz would dominate. Jericho said not only are Santana and Ortiz ready to beat up everybody in AEW. Jericho said that Santana and Ortiz want to beat the crap out of Nick and Matt Jackson aka The Young Bucks. Jericho said they want the match at Full Gear. Jericho wondered if the "Bucky Boys" would accept the challenge and said that they will get their asses kicked.
Analysis: That's a great match for Full Gear and it's also fresh because Santana and Ortiz only recently joined AEW. That will be fun to watch. I'm not sure why Santana and Ortiz were unable to issue the challenge. They speak English fine, so they should do the promo.
There was a video showing Cody and Brandi Rhodes in their house with Brandi telling him about plans they had, he wasn't paying attention and he left in the car. It's a Ford, by the way. Brandi said when she found out Cody was challenging Jericho for the title, they knew they would "lose him" meaning he would focus on the title match. They had comments from Diamond Dallas Page, who has known Cody since he was 12 years old, and Cody's mom Michelle Runnels was on. MJF said that Cody wants to show the world that he made the right decision leaving the other place. Jim Ross talked about Cody as an Executive VP in AEW as well as being a wrestler, so on Full Gear day he'll have meetings plus a match while Jericho will only have the match to think about. Cody's mom said that Cody is always compared to his father. Tony Schiavone said that Cody is focused on Jericho. DDP said that Cody has already done so many other things that are already unprecedented, but like Dusty would say there's one thing missing and that's the AEW World Title. They showed clips of Cody training at a gym with boxing, lifting weights, running and more. Schiavone put over Cody for being a great wrestler that deserves the title shot. MJF said that history will be made and a legend will be born. Brandi said Cody won't rest until he beats Jericho for the AEW Title. There was a final shot of Cody and a plug for Full Gear.
Analysis: That was a great video that reminded me of something you might see in UFC or prior to a big boxing fight. It was very well done with comments from people that are close to Cody and could offer some interesting perspective. I liked that a lot.
(Commercial)
Britt Baker made her entrance for the AEW Women's World Championship. They announce Baker as "D.M.D." because she's a dentist and the announcers mention it all the time. Riho made her entrance with the AEW World Women's Championships. They are both faces and they won a tag team match together last week. Baker had a black eye after a shot to the face by Bea Priestly last week.
AEW World Women's Championship: Riho vs. Dr. Britt Baker D.M.D.
The fans chanted for Riho as the match began, then Baker took down Riho a couple of times and fans chanted for both women. Baker went for a submission hooking the arms, but Riho (who is only 98 pounds according to JR) got to the ropes. They battled on the top rope, Riho with elbows, then a cross-body block and Baker covered, but Riho slipped out of it leading to a dropkick. Riho came back with a double foot stomp to the ribs. Riho with a running knee to the face and a suplex. Riho went up top, a diving stomp missed because Baker moved and Baker hit the Slingblade neckbreaker. Riho with a forearm to the face, Baker put Riho on the shoulder leading to a TKO and a running kick to the face for two. Riho hooked the arms into a pin attempt for two. Baker blocked a cradle attempt and hit a swinging neckbreaker followed by a superkick for two. Riho attacked with palm strikes, a bridging Northern Lights Suplex and that got a two count. Riho slapped on a single leg Boston Crab submission. The fans were really into this yelling "tap" even though the form on this doesn't look great. Riho went up top and hit a double foot stomp to the back of Baker for a two count. Riho charged, double knees to the back and that got a two count. Baker avoided a running attack with knees, she hit a forearm to the face and a neckbreaker. Baker slapped on the Lockjaw submission, Riho didn't open her mouth (Baker likes to put her fingers in the mouth for that move), then she did for a moment and Riho countered into a pinfall for the three count victory after nine minutes. It was not a ROLLUP OF DEATH~!, it was more about hooking the arms into a pin.
Winner by pinfall: Riho
Analysis: **3/4 A solid match with a good effort by both women. The crowd reacted well to everything because they love Riho. I thought the finish was booked well with Baker's submission move involving her putting her hand into the mouth of the opponent (since she's a dentist as AEW loves to tell us) and Riho was able to counter that into the pinfall win. It's a clever way to finish the match. I expected Riho to retain. They need to build an opponent for her to have a title match at Full Gear next month. Baker is likely a future champion, but I think Riho is the right choice as the current champ.
HEY! Did you know Britt Baker is a dentist? Yes…we know.
Post match, Baker extended a hand, Riho shook her hand and left with the championship.
(Commercial)
The update on Christopher Daniels is that he suffered a stinger, but he will be okay.
The team of Jungle Boy and Marko Stunt entered for the Jurassic Express team. Luchasaurus was going to team with Jungle Boy, but he has a thigh injury and wasn't cleared to wrestle tonight. The team of Private Party were at ringside because they face the winners of this match next week. The Lucha Brothers team of Pentagon and Fenix made their entrance to a good pop. Nice pyro for their entrance. When they got into the ring, the show went to commercial.
Analysis: I like timing the commercial break that way. Show the entrance, then go to break and say the match will be after the break. It's what WWE does a lot, but not all the time. I don't complain about commercial breaks during match that much if it's over 10 minutes. If a match is eight minutes or less, they should be able to time it out to show the whole match.
(Commercial)
The match began after the break.
AEW Tag Team Title Tournament: Lucha Brothers (Pentagon and Fenix) vs. Jungle Boy and Marko Stunt
Pentagon faced off with Stunt, who is the smallest guy in AEW with Pentagon doing his "Ciero Miedo" taunt. Stunt did some biting, then a hurricanrana, Fenix kicked Boy and Stunt was launched onto Fenix for a DDT. Boy with a DDT on Pentagon as well. Stunt hit a suicide dive on Fenix and Boy with a moonsault onto Pentagon. The director missed that. Boy slammed Stunt onto Pentagon for a two count. Stunt with a 619 kick, Boy with a suplex on Pentagon and that got a two count. Pentagon with a superkick on Stunt followed by a superkick on Boy while he was against the turnbuckle. Fenix charged, but Boy hit him with a pump kick. Fenix chopped Stunt, jumping kick on Stunt and an arm drag on Boy at the same time. The fans applauded Fenix for that. Fenix hit a springboard spinning attack on Boy. Stunt jumped, Pentagon caught him and hit a Pumphandle Driver slam for a two count. Pentagon with a hard kick to the back of the leg. They went to break.
(Commercial – It was a split screen commercial. Pentagon and Fenix worked over Stunt with hard chops. Fenix walked over to Jungle Boy on the apron and kicked him in the leg. Pentagon kicked Stunt to put him down again. Pentagon tossed Stunt in the air and Fenix gave Stunt a superkick to the head. Ouch. The match returned after that.)
While Stunt's head was against the turnbuckle, Fenix kicked him in the head even though Fenix was not the legal man. It's not like they enforce tag team rules in AEW. Stunt came back with a running side kick on Pentagon. Boy got the tag against Fenix with an elbow strike and a reverse DDT on Pentagon. Boy hit a reverse slam on Fenix, Stunt with a suicide dive on Pentagon, back flip into a knee strike by Boy and Stunt went up top with a 450 Splash on Fenix. Boy hit a standing Shooting Star Press for a two count. They were at the ten-minute mark. Pentagon went back in with a Destroyer, Fenix elbow on Stunt and Pentagon got the tag leading to a spinning slam after grabbing Stunt's hair. Pentagon went for the armbreaker on Stunt. Fenix hit a double foot stomp on Stunt into a piledriver by Pentagon for the pinfall win after 11 minutes.
Winners by pinfall: Lucha Brothers (Pentagon and Fenix)
Analysis: *** It was an entertaining tag team match mainly because of how awesome Pentagon and Fenix are. Credit to Jungle Boy and Stunt for keeping up with them. I think is one of those matches where if it ended in five minutes and Lucha Brothers won in a dominant fashion it would have made them look even better. I totally understand wanting to give Jungle Boy and Marko Stunt plenty of offense to make them look credible. That's fine, but sometimes you can book shorter matches for the greater good of making Lucha Brothers look like major stars. If Marko Stunt, who weighs about 100 pounds, loses in five minutes it's very believable. If he competes and puts up a fight, then it doesn't make Lucha Dragons as dominant as they could be. This is not me hating on Stunt. I just think Lucha Brothers could have looked better in the match. That's all I'm saying. It was still fun to watch.
#TheLuchaBrothers are making an example out of @MarkoStunt
Watch #AEWDynamite LIVE on @TNTDramapic.twitter.com/LH8KVJGNAD

— All Elite Wrestling (@AEW) October 17, 2019
A video package aired for the Full Gear pay-per-view on November 9.
Up next is the big tag team match with Jon Moxley and Pac vs. Adam Page and Kenny Omega.
Pac made his entrance as the first man in the tag team match. Jon Moxley got a huge pop and as I have pointed out before, it's cool how ring announcer Justin Roberts announces Moxley for his matches. They showed a pre-match promo from Moxley saying don't write him off after one injury. Moxley said he is the top of the food chain, keep a safe distance and on November 9 he's hunting Omega. Moxley stared towards the entrance as they went to break.
(Commercial)
The entrance of "Hangman" Adam Page was next. He's got a 2-3 overall record in AEW. I forgot to mention that earlier, but they do a great job of putting the records of the wrestlers when they make their entrance. There was a big pop for Kenny Omega's entrance. I think it was the biggest of the night along with Moxley. Nice pyro display for Omega, who is also 2-3 in AEW like his partner Page. Moxley was motioning for Omega to "come on" with his hands. Good luck to me not typing Ambrose or Neville for this match.
Jon Moxley and Pac vs. Kenny Omega and "Hangman" Adam Page
The only real heel here is the "Bastard" Pac while the others are faces. Moxley and Omega got into a brawl in the ring while Page beat up Pac on the floor. Moxley with a clothesline on Omega in the ring. Pag kicked Page to the floor, Pac got a tag and Omega hit him with a leaping bulldog. Pac drove Omega to the turnbuckle, Moxley tagged in and stomped away on Omega. Moxley with a clothesline on Omega followed by a kick to the head. Omega came back with chops, Moxley with a knee to the ribs and Moxley hit a suplex. Page got the tag, kick to the face of Moxley and a slingshot cross body block on Pac on the floor. Page went up top with a clothesline on Moxley for two. Page charged and hit a boot to the face of Moxley to knock him off the apron. Page up top, distraction from Pac and Moxley shoved Page off the top onto the side of the ring apron leading to Page hitting the floor. Pac hit an over the top corkscrew cross body block on Page on the floor.
(Commercial was split-screen again. Pac sent Omega into the barricade while Moxley gave Page a hard whip into the turnbuckle two times in a row, then a stomp to chest and Pac tagged back in. Pac with a running dropkick to the back of the head of a seated Page. Moxley tagged in for a double team suplex on Page.)
The match returned full screen with Moxley hitting a running clothesline on Page. There was a comeback by Page with multiple clotheslines including a bigger clothesline that knocked down Moxley. Omega got the hot tag against Pac, rolling senton by Omega and a moonsault off the middle ropes got a two count. Omega with a Snap Dragon Suplex on Moxley and one for Pac too followed by another Snap Dragon Suplex on Moxley. The crowd was fired up for Omega's offense. Omega ran the ropes leading to a somersault dive (tope con hilo) on Pac. Moxley followed with a suicide dive to knock down Omega and Pac. Page went up top with a moonsault on his two opponents. There were loud "AEW" chants from the crowd. The match was at the 10-minute mark. Omega with a Buckle Bomb on Pac and Page hit a standing Shooting Star Press for two. Moxley hit a dropkick on Page. JR said the referee had to get somebody out of the ring during that, but they ignore the rules all the time. The fans chanted "this is awesome" as Moxley hit a running V-Trigger knee on Moxley and Pac hit a Cutter on Omega. Page sent Pac out of the ring leading to a suicide dive into the barricade. There was another "AEW" chant.
Moxley and Omega had a face to face showdown. That led to a slugfest, Omega with two knees to the face and Moxley with a huge lariat that led to Omega hitting a flip bump. Great sequence of moves there. Omega grabbed a barbed wire broom (since he's The Cleaner) and Moxley had a barbed wire baseball bat. Pac went into the ring, kicked Omega and threw the weapons out of the ring. Pac told Moxley to use his head. Moxley gave him the double middle fingers and hit him with the double underhook DDT on his own partner Pac. The fans cheered that since Pac ruined the moment of the weapons being used. Page followed up with the Buckshot Lariat. Omega hit a V-Trigger knee, Page hit the Deadeye slam and he covered Pac for the win. Page was legal? Sure. He was out of the ring for a few minutes there. The match went about 15 minutes.
Winners by pinfall: Kenny Omega and "Hangman" Adam Page
Analysis: ***3/4 It was an awesome team match with some exciting sequences and big spots throughout the match. The walkaway finish keeps it from getting over four stars, but I liked it a lot. Moxley turning on Pac was not hated by the fans because Pac was the only clear heel in this match, so when Pac prevented the weapons being used, the fans loved that. I liked how that spot was booked. The Moxley/Omega spots were the best part of the match. Page getting the win was the right call since he hasn't won enough in AEW and since win/loss records are supposed to matter, it was smart to have him go over. Aside from the usual AEW ignoring of tag team match rules, it was a fun match with a crowd that cared a lot, so it's cool with me. I'm very excited about Omega vs. Moxley at Full Gear. That's going to be incredible.
Page and Omega celebrated the win leading to a break.
Kenny Omega and Hangman Page stand victorious #AEWDynamitepic.twitter.com/8XvfMdMG5E

— All Elite Wrestling (@AEW) October 17, 2019
(Commercial)
The announce team promoted next week's AEW Dynamite in Pittsburgh: Private Party vs. Lucha Brothers and SCU vs. Dark Order in the Tag Team Title Tournament. Britt Baker will also be in action in her hometown of Pittsburgh. The Young Bucks are also in action. It was also announced that Jon Moxley will face Pac.
Analysis: Moxley vs. Pac should be very good. I think Lucha Brothers and SCU will win the tag team matches, which will lead to them meeting in the finals of the tournament on October 30.
Darby Allin made his entrance with his "Darby Allin AEW Champ" skateboard. Allin went on the skateboard and went down to the ring.
Chris Jericho made his entrance wearing his "Painmaker" attire that involves some face paint, a leather jacket with spikes, a scarf and a black hat. The Fozzy song "Judas" played as Jericho made his entrance. The record of Jericho showed he was 4-0 Overall and 2-0 in Singles in AEW. Schiavone claimed that Jericho is better than he's ever been. Ross put over Jericho finding ways to reinvent himself. The wrestlers stood in the ring as ring announcer Darby Allin introduced both guys for this AEW World Title match.
Analysis: Jericho is 48 years old, but it's not a bad thing for an announcer to say Jericho might be as good as ever because of how well Jericho has done in AEW so far.
Jericho wrestled in an Inner Circle (his group) tank top and pants. Jericho also had some black paint on his face. It's a street fight, so changing the look a bit is cool. Allin's look involved painting the left side of his body with "Champ" painted on him as well.
AEW World Championship Philly Street Fight: Chris Jericho vs. Darby Allin
Allin was aggressive with punches followed by a clothesline over the top to the floor. Jericho tried to trip him up, but Allin hit a suicide dive to knock Jericho down on the floor. Back in the ring, Jericho with a kick followed by a belly to back suplex. Jericho whipped Allin into the turnbuckle leading to a sternum bump and a clothesline to the back of Jericho. There were "Darby" chants, Allin with a slap and a sunset flip into a pin attempt for two. Jericho came back with a clothesline. The announcers noted Jericho has 29 years of experience in wrestling and Allin is only 22 years old with four years of experience in wrestling. Jericho grabbed Allin and whipped him between the turnbuckles into the ring post. Allin bumped to the floor leading to a break.
(Commercial)
Jericho was in control with a kendo stick that he used to choke Allin and then he hit him in the ribs with it. Jericho went off the middle ropes with the kendo stick, Allin avoided him and punched Jericho in the ribs. Allin ran right into a back elbow, but then he came back with a crucifix into a pin. Allin hit Jericho three times with a kendo stick followed by a springboard attack off the ropes for two. Jericho slapped on the Walls of Jericho with Allin grabbing the bottom ropes with referee Aubrey Edwards calling for the break. Allin with a kendo stick shot to the heat, then he went up top and hit a cross body block on Jericho for two. Jericho hit the Codebreaker and Jericho covered for a two count because Allin grabbed the bottom rope. Jericho brought a chair into the ring with a chair to the ribs followed by a chair to the back. Jericho wedged the chair under the top/middle turnbuckle. Allin countered a slam attempt into a Stunner for two. Jericho slapped on the Walls of Jericho submission, Allin crawled to the bottom rope and grabbed it to break the hold. Jericho grabbed a roll of tape from under the ring, he put Allin's hands behind his back and taped the hands together with the tape. Schiavone asked if we've ever seen this – John Cena and Batista comes to mind to me although it was a different scenario. Jericho tossed Allin across the ring two times with Allin doing some tumbling bumps. Jericho talked to Darby clearly when they were in the corner, Jericho missed a corner attack and Allin hit a Lionsault with his hands tied behind his back for a two count. Jericho was on the floor, so Allin hit a somersault attack out of the ring onto Jericho. That was impressive! The fans chanted "Darby" for the daredevil with his hands taped. Allin went up top and hit a twisting dive onto a standing Jericho for a two count. Allin with some kicks, but Jericho stopped that momentum with a clothesline. Jericho brought the skateboard into the ring and hit a Powerbomb onto the seat of the skateboard. That's a unique way for a two count. Jericho held up the chair, Allin ducked it and dropkicked the chair into Jericho's face. Jericho went down grabbing his face, the referee checked on him, Allin to the turnbuckle and there's Jack Swagger with a punch to the face of Allin. It was a cheap shot that drew a big reaction. The referee never saw it even though it would be allowed in this match. Jericho capitalized with the Walls of Jericho and Allin gave up while his hands were tied up. It went about 16 minutes.
Winner by submission: Chris Jericho
Analysis: ***1/2 It was a very good match with Jericho getting the predictable win. I didn't think Allin had a chance to win the match, but they deserve credit for making it look like Allin might win even when his hands were tied behind his back. They didn't use a lot of weapons like you might expect in a street fight other than a kendo stick, chair and the tape. They stayed in the ring for most of it too. Allin did a great job of being the smaller, younger underdog that showed a lot of fight in continuing to come back for more. Does Jericho really need to cheat to beat Allin? In theory no, but it makes Allin look like a competitive wrestler at Jericho's level because Jericho needed Hager's help to win. Allin didn't win, but he became a bigger star in this match just like when he had a draw with Cody earlier this year. They have done a great job of elevating Allin this year. (I found out after the match that Allin has done the taped fist thing before, so he was used to doing those spots. They looked good.)
Jericho celebrated with the AEW World Title. He got a hug from Jake Hager. The other members of Inner Circle are Sammy Guevara, Santana and Ortiz and they brought champagne bottles in the ring to celebrate with a "little bit of the bubbly" with Jericho. They sprayed the champagne around and posed to end the show.
Analysis: The Inner Circle group stands tall again. It ended week one, last week had the faces make the comeback a bit and now it's The Inner Circle as winners again.
Here's a post-show celebration by the Inner Circle group.
Exclusive post #AEWDynamite footage of the #InnerCirle celebrating #AEWonTNTpic.twitter.com/eLvksi4h9c

— All Elite Wrestling (@AEW) October 17, 2019
Three Stars of the Show
1. Chris Jericho
2. Darby Allin
3. (tie) Kenny Omega
3. (tie) Jon Moxley
There were also good showings from Scorpio Sky, Fenix and Pentagon to name a few.
The Scoreboard
This week: 8 (out of 10)
Last week: 8
2019 Average: 7.67
Final Thoughts
This week's Dynamite gets an 8 out of 10.
It was another great AEW Dynamite show that I rated 8 out of 10 just like last week. The quality of the matches was very strong once again. There wasn't a lot of talking, which is something we have gotten used to as AEW viewers. They focus on the match. It's a fun pro wrestling show with a consistently loud crowd and it's easy to watch. They still need to work on character development for most of the roster, but that's going to happen in the weeks and months ahead. We need to remind ourselves that it's only episode three.
I thought Chris Jericho and Darby Allin did a great job in the main event. It was a hell of a story with Allin putting up a fight until Jake Hager helped Jericho win. I liked the tag match with Omega/Page over Pac/Moxley the most just because it had the most energy and it was well worked. The finish also set up Moxley vs. Pac next week, so that's cool.
There were a lot of tag team matches on the show and the refereeing was questionable for all of them because they don't enforce tag team rules very often. There were multiple times where Jim Ross mentioned it as well, so it's not like I'm the only one noticing it. I get why they let it have more action, but rules need to be enforced for heels to break them leading to heat in a match. It's why Jericho cheating to beat Allin is a good story. I just wish they had more of that classic pro wrestling heel heat because it will help the feuds in the future. That's just me saying what they need to do to make a very good product even better.
It was another very entertaining show from AEW, so check it out if you missed it.
The next AEW PPV is Full Gear on November 9. Here's the official lineup so far.
AEW Championship: Chris Jericho (c) vs. Cody
Jon Moxley vs. Kenny Omega
The Young Bucks vs. Santana and Ortiz – It's not official, but I would say it's very likely after Santana and Ortiz issued a challenge earlier in the show.
That's all for now.
—
You can contact me using any of the methods below. Go Los Angeles Rams, NBA Champion Toronto Raptors and Toronto Maple Leafs.
Thanks for reading.
John Canton
Email: mrjohncanton@gmail.com
Twitter: @johnreport