The John Report: AEW Dynamite 02/05/20 Review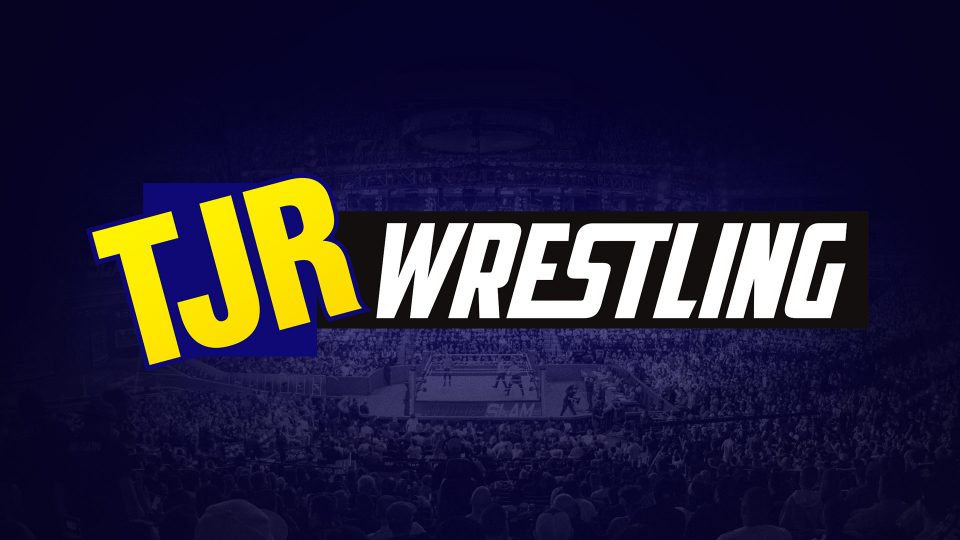 It's time for another edition of AEW Dynamite. The next PPV is getting closer with Revolution set to take place on Saturday, February 29th in Chicago. We know Chris Jericho will defend the AEW World Title against Jon Moxley that night, but they will need to add more matches to the show.
Live from Huntsville, Alabama, this is episode #18 of AEW Dynamite. Follow me on Twitter @johnreport. Please visit TJRWrestling.net daily for our regular updates on the wrestling business featuring WWE, AEW and other wrestling news coverage along with reviews about wrestling's past and present. Thanks to Melo Man for the banner up top. Here's my AEW Dynamite TV review archive. I'm watching on TSN2 in Canada, so there might be different commercial breaks or split-screen moments.
The show began with highlights of last week's show.
The introduction of Jon Moxley began the show. It was a different piece of eyewear covering the injured right eye of Moxley, who is going to challenge for the AEW World Title against Chris Jericho at Revolution on February 29. Great pop for him as he made his way into the ring.
Ortiz from the Inner Circle group entered as the opponent. Santana joined his buddy Ortiz at ringside. Ortiz did some of his tiger poses that look comical due to his facial expression and afro hairstyle.
Chris Jericho, the AEW World Champion, made his entrance with Jake Hager and Sammy Guevara. They showed fans in the crowd singing along with Jericho's "Judas" theme song from his band Fozzy. It's a good song. The graphic noted that Jericho has had a 158-day AEW World Championship reign. Jericho and Guevara joined the commentary team for this match.
Jon Moxley vs. Ortiz (w/Santana)
Moxley with a running clothesline, Ortiz to the floor, Moxley grabbed a chair and they went back into the ring. Ortiz distracted the referee, Santana grabbed the foot, Ortiz with an enziguri kick and a splash for two. Ortiz dumped Moxley out of the ring leading to Ortiz whipping Moxley into the steel steps. Jericho said that it's not a gimmick, Santana/Ortiz really are street thugs. Heels lie, my friends. Ortiz jumped on Moxley's back and Moxley drove Ortiz back first into the turnbuckle. Ortiz came back with a Powerbomb for two. Moxley came back with a trip into a Figure Four Leglock submission, which Ortiz got out of by hitting Moxley in the right eye. Moxley dumped Ortiz out of the ring followed by Moxley hitting a suicide dive on Santana. Moxley tossed Ortiz over the barricade and into the crowd. Back in the ring, Moxley hit a Bossman Slam for a two count. Jericho said he never should have brought Moxley here, he should have let him languish and Jericho told Sammy to never be nice to people. Ortiz sent Moxley out of the ring followed by a suicide dive. Ortiz went up top and hit a diving splash on Moxley for two. Ortiz hit a Fisherman's Suplex for a two count. Moxley blocked a top rope attack with a kick followed by a clothesline. Santana on the apron, Moxley shoved Ortiz into Santana to knock Santana down and Moxley hit the double arm DDT for the pinfall win after about eight minutes.
Winner by pinfall: Jon Moxley
Analysis: **3/4 It was a solid match to put over Moxley. It went a bit longer than I would have expected because Moxley should have won in quicker fashion, but it's not like I was bored by it. I just found it hard to really believe Ortiz could win here, so that hurts the match a bit. Moxley continues his winning ways on the road to Revolution on Feb. 29 when he gets the AEW World Title shot.
After the match was over, Moxley was staring at Jericho, so Santana attacked Moxley in the back with punches. Moxley came back with a kick to the ribs followed by a double arm DDT on Santana as well. Moxley stood tall as fans chanted "Moxley" for him. Moxley took out the car keys from his pocket from the car that Jericho was going to give him. Moxley grabbed a key, then drove the car key into the eye of Ortiz or at least that was the idea. Hager and Guevara went to the ring to check on Moxley while Jericho followed them. Moxley went into the crowd to celebrate. The AEW doctor checked on Santana in the ring.
Analysis: It was payback for Moxley by attacking the eye of Santana in a manner that's like what Jericho did to Moxley leading to the eye injury. It's an "eye for an eye" situation as the announcers mentioned.
The announce team of Jim Ross, Tony Schiavone and Excalibur talked about what's to come on the show this week.
The entrances of Best Friends duo Chuck Taylor and Trent took place with Orange Cassidy joining them.
(Commercial – There was a split-screen commercial with nothing much really happening other than Best Friends and Cassidy hanging around ringside while interacting with fans.)
The SCU team of Frankie Kazarian and Scorpio Sky made their entrance. They were the first-ever AEW Tag Team Champions.
So Cal Uncensored – Frankie Kazarian and Scorpio Sky vs. Best Friends – Trent and Chuck Taylor (w/Orange Cassidy)
Kazarian and Trent got into an exchange of hard chops and then Trent hit a double knee attack to knock Kazarian down. Taylor tagged in with a handshake followed by a double team elbow drop. Sky tagged in as Taylor hit a shoulder tackle, then a back elbow and a moonsault missed so Sky hit two kicks to the chest and an impressive dropkick by Sky. Kazarian tagged in, he cleaned house on both opponents with a leg drop on Trent, then a slam on Taylor and Sky hit a leaping Cutter on Taylor. Sky sent Trent into the barricade and Trent hit a Spear on Sky on the floor. Kazarian hit a German Suplex on Trent on the floor. Taylor hit a flipping dive on Kazarian on the floor. Cassidy walked over to them and laid down beside the four guys on the floor.
(Commercial – Trent and Kazarian got back into the ring as the legal men. If the referee was counting it would have been way more than ten seconds for all four guys on the floor, but it's not like AEW referees follow the rules well. Kazarian and Taylor battled over a suplex leading to Taylor hitting a Falcon Arrow slam for two.)
The action continued with Trent hitting a back elbow, but when he jumped off the ropes, Kazarian hit him with double knees to the back. Sky tagged in, he knocked Taylor off the apron and a double stomp to the back of Trent. Kazarian with a swinging DDT on Trent for a two count. Kazarian with a whip into the turnbuckle, then Taylor saved his partner and two knee strikes connected on Sky. Trent with a half n half suplex on Kazarian leading to Trent and Taylor hugging, which led to a big pop. Sky knocked Taylor off the ropes, Sky with a kick on Trent and Kazarian flipped over with a sunset flip pin on Trent for the victory after about 9 minutes of action.
Winners by pinfall: So Cal Uncensored – Frankie Kazarian and Scorpio Sky
Analysis: *** It was a good tag team match between two of the regular teams in AEW that will always put on a competitive. The former champs SCU get the win to give them some momentum back. The Best Friends team of Taylor and Trent lose nearly every match they have, so it's another match on this show with a predictable result.
Post match, members of The Dark Order group went into the ring to attack both teams. The masked man Evil Uno joined his allies in the ring after The Dark Order dumped the four wrestlers out of the ring. The Dark Order posed in the ring, Orange Cassidy went into the ring as fans chanted "Freshly Squeezed" for him. Evil Uno offered a mask for Cassidy, who declined by putting his hand in his pockets. Stu Grayson attacked Cassidy with a forearm and then there were kicks from the other members. Christopher Daniels went into the ring for the save with The Dark Order backing away from him. The story was that Daniels was a top recruit for the group. We also don't know who The Dark Order's leader is.
Analysis: The Dark Order group hasn't been featured in the ring that much of late, but they are still a big part of AEW. There are rumors about who the possible leader could be whether it's former Luke Harper aka Brodie Lee or Matt Hardy or maybe Daniels.
A video aired about MJF talking about why he wants to give Cody ten lashes to the back while saying it symbolizes Cody's lies and empty promises.
They showed AEW announcer Taz talking about the ten lashes earlier in the day. Taz said he thought MJF was taking it a bit too far, but it shows how much Cody wants to get his hands on MJF at Revolution.
Dr. Britt Baker made her entrance for a match. She's a heel now.
(Commercial)
Yuka Sakazaki entered as Baker's opponent. She hasn't wrestled for AEW since June and she's 0-2 in her career with Excalibur sharing more info about her time in Japan.
Dr. Britt Baker vs. Yuka Sakazaki
Baker drove Sakazaki against the turnbuckle and choked her against the ropes. Baker with a running kick against the ropes for a two count. Sakazaki with a headscissors takeover, then she went up top and hit a seated senton to take down a standing Baker. Sakazaki hit a splash off the top onto Baker that was called "Magical Girl Splash" by Sakazaki with JR mocking the name of it. Sakazaki with a running clothesline. Sakazaki with a forearm, Baker with a superkick and a neckbreaker for two. Baker pulled the hair, Sakazaki escaped and got a crucifix pin for the victory after about four minutes.
Winner by pinfall: Yuka Sakazaki
Analysis: *3/4 It was okay for a short match to put over Sakazaki. Baker is decent in the ring, but she doesn't really stand out that much to me. Some of Baker's basic offense looks so weak. The finish felt flat.
Post match, Baker got the ring bell, the referee and Sakazaki were not looking and Baker hit Sakazaki in the back with the ring bell. Baker put Sakazaki's mouth on the bottom rope followed by Baker stepping on the back. Sakazaki showed that one of her teeth came out because Baker is a dentist. Sakazaki had blood coming out of her mouth. Baker slapped on her Lockjaw submission with the hands in the mouth.
Analysis: This was almost comical with the tooth coming out. I know the point is that Baker is a doctor and she hurt a woman's tooth because she's mean, but it was so silly. At least Baker is one of the few women on the show that has a character.
A commercial aired for AEW Revolution on Saturday, February 29th.
The entrances took place for an eight-man tag team match. The Butcher and The Blade entered with The Bunny. The Lucha Brothers team of Pentagon and Rey Fenix joined them. The Lucha Brothers are only 5-5 as a tag team in AEW. They have not been booked that well, so JR tries to cover for the poor record by saying they can beat any team at any time.
The babyface foursome entered to "The Elite" theme song with "Hangman" Adam Page walking to the ring by himself while Kenny Omega and The Young Bucks took their time. Page and Omega are the AEW Tag Team Champions.
Lucha Brothers – Pentagon and Rey Fenix, The Butcher & The Blade (w/The Bunny) vs. The Young Bucks – Matt and Nick Jackson, Kenny Omega & "Hangman" Adam Page
This should be wild and not because of The Butcher and The Blade. Page and Omega with some double team offense on Blade to start the match. Matt, Omega and Nick all made quick tags leading to fast pace offense. The Young Bucks hit dropkicks on everybody on the other team followed by Kenny and the Bucks hitting triple dives over the top onto the guys on the floor while Page stood on the apron. All eight guys went into the ring, the heels knocked The Elite out of the ring and Fenix hit an incredible dive off the top onto The Elite on the floor.
(Commercial – The heels took control with Blade hitting a belly to back suplex on Nick. Butcher tagged in with chops, kicks and punches on Nick. There was a lot of heel stalling during the break.)
Blade hit a body slam on Nick, but then Nick fought out of the corner with a double armdrag/headscissors combo on the Lucha Brothers. Nick jumped over the top with a facebuster and then a dive onto the floor. Matt tagged in with his locomotion Northern Lights suplexes on Fenix and Pentagon joined in for a suplex too. The crowd loved that. Fenix to the turnbuckle, arm drag on Matt and Pentagon with a backstabber on Omega. Fenix had Matt on his back, held Omega's legs open and Pentagon jumped off the top with a dropkick to the legs of Omega. Butcher worked over Omega with kicks. Blade shoved Omega onto Butcher's knee. Butcher worked over Omega some more, but Page got the tag leading to "cowboy shit" chants. Page with a springboard clothesline, a dive over the top to the floor on Fenix and Page hit a belly to belly suplex on Pentagon. Page went up and jumped off the top with a moonsault onto the four opponents that were nice enough to walk right into the perfect spot for that. Page with a spinning clothesline on Pentagon for two. The match really broke down with everybody in the ring, JR noted the referee lost control as everybody was in the ring with the faces going after Pentagon. That ended quickly as the heels took the faces out of the ring, Fenix hit a Cutter on Nick, Butcher held Nick up in the air and Blade hit a shoulder tackle into a Powerbomb. Tony mentioned he had no idea who the legal men were. Pentagon with a Canadian Destroyer off Matt, Butcher with a Powerbomb on Nick and Omega broke it up. Omega with a snapdragon suplex on Fenix and Pentagon back to back. Omega did the suplex to Blade too. Butcher with a slam on Omega, Nick with multiple kicks on Butcher, Matt with Sliced Bread neckbreaker on Butcher and Page tagged in with a clothesline, but Butcher moved. Omega with a rising knee on Pentagon, a knee on Fenix and Blade with a kick to Omega. Page hit the Buckshot Lariat on Blade and a fallaway slam on the big man Butcher. Page was clutching at his left knee. Page told the Bucks he didn't need to tag out. Pentagon with a Slingblade on Page, Fenix went up top and did a double foot stomp into a piledriver. Fenix hit a dive onto a bunch of the guys on the floor. Pentagon pinned Page to win the match after 14 minutes.
Winners by pinfall: Lucha Brothers – Pentagon and Rey Fenix, The Butcher & The Blade (w/The Bunny)
Analysis: **** A great tag team match full of action and chaos as has become the norm in these multi-man tag team matches. The story was that Page refused to tag out when he could have and that made Page vulnerable, which led to Pentagon and Fenix capitalizing to get the win. The bad thing about AEW tag team matches is they ignore tag team rules for several minutes at a time. The announcers even pointed it out in this match. It was nice to see Lucha Brothers get a win because they get booked to lose way too often.
Post match, The Elite guys got into an argument because The Young Bucks wanted Page to tag out while Omega tried to calm them down. Matt was telling Page he had a sore knee, so he should have tagged out. Page left the ring on his own.
(Commercial – Page grabbed a beer from a fan and drank it. Page left through the crowd. The Young Bucks slowly left the ringside area while Omega went into the ring for an interview.)
Kenny Omega was in the ring with Tony Schiavone for an in-ring interview. Before Kenny could say anything, they went backstage where Pac was standing by. Pac said that this was supposed to be a contract signing, but Kenny ruined that. Pac said clearly Michael Nakazawa means nothing because Kenny left him for dead and Pac wondered how much Kenny cared about Riho, the AEW Women's Champion. Pac said that all Kenny had to do was accept his challenge. Pac said he wouldn't put his hands on a woman while saying that he might be a bastard, but he is not a beast. Pac left while Nyla Rose attacked Riho from behind and Rose gave Riho a Powerbomb through a table. Rose said next week Riho's ass is hers.
Analysis: They set up two matches right there. Omega is in charge of the women's division and he's a friend of Riho, so that's why he wanted to save Riho in that situation.
Darby Allin was shown outdoors somewhere as he coughed due to the angle last week when he had a skateboard jabbed into his throat. Allin had a blowtorch that he used to light a Jericho/Guevara standee on fire.
Analysis: It would make sense to do Allin vs. Guevara at the Revolution PPV, but I don't know if that's the plan.
Kip Sabian and girlfriend Penelope Ford made their entrance for a match.
(Commercial – The rest of the Sabian/Ford entrance was shown. She's got a nice physique. I'll leave it at that.)
Joey Janela entered as the babyface opponent. Janela even got fireworks, which is a bit of a surprise. They have been building up to this match for a few weeks. Ford used to date Janela and left him for Sabian.
Kip Sabian (w/Penelope Ford) vs. Joey Janela
Janela was aggressive early, Sabian ran the ropes and hit a jumping side kick to the head. Janela came back with hard chops to the chest followed by a belly to back suplex into a slam for two. Sabian with a snapmare, a kick to the back and Janela did the same thing to him. Janela sat down, so Sabian slapped on a chinlock instead of a kick to the back. Janela came back with a double axe to the back, a forearm to the face and a dropkick to the knee. Janela missed an attack by the ropes, then he charged and Sabian kicked him into the steel ring steps. Ford whipped the back of Janela's head into the steel steps while Sabian distracted the referee
(Commercial – Sabian hit a missile dropkick off the top to knock Janela down. Sabian with a jumping kick to the head, then a kick to the chest and that got a two count. Sabian distracted the referee while Ford eye gouged Janela.)
The match returned with Sabian hitting a neckbreaker off the ropes for a two count. Janela sent Sabian to the apron, then to the floor and Janela hit a suicide dive on Sabian. Ford got in Janela's face and Sabian hit a hard kick to the chest of Janela. Sabian tried an attack on the floor, Janela caught him and gave him a German Suplex on the floor. Back in the ring, Janela hit a running clothesline leading to a flip bump for a two count. Janela with a superkick, Sabian came back with a backstabber, Sabian with a knee to the face and Janela hit a slam off the shoulders for a two count. The fans chanted "Let's Go Joey" for Janela as Joey hit some forearms and Sabian came back with a DDT. Ford got on the apron, she kissed Sabian and Janela charged in, which led to Sabian moving and Janela hit Ford to knock her off the apron. Sabian did the ROLLUP OF DEATH~! while grabbing the tights of Janela for the three count after 12 minutes of action.
Winner by pinfall: Kip Sabian
Analysis: ***1/4 They had a pretty good match with the heel Sabian controlling most of it and Janela did a nice job with his comeback. I like the presentation of Sabian and Ford together, but he will need to keep winning matches like this in order to gain momentum and get over more as a heel. It's good to see Ford getting involved in the match because some other managers at ringside don't do anything and I'd rather see them being a part of the match. The ROLLUP OF DEATH~! finish likely means the feud will continue as well.
Chris Jericho and the Inner Circle were backstage with Alex Marvez trying to interview them, so Jericho took the microphone from him. Jericho wondered what kind of man attacks the eye of another man (same thing that Jericho did). Santana, who had his left eye bandaged, said that it's no secret that he's had the absolute worst month of his life and he said Moxley had no idea what it was like in the last 29 years of his life. Santana called out Moxley for a match next week: "Eye for an eye."
Analysis: Moxley beat Ortiz this week to build momentum and next week Moxley will beat Santana too.
(Commercial)
"Hangman" Adam Page was shown walking backstage with a beer in his hand and the AEW World Tag Team Title on his shoulder when Lexi wanted an interview. The Young Bucks wondered what he was doing as they told him to make the tag. Nick Jackson said that if you keep this up, you'll lose the titles next week. Matt Jackson said he knows what the problem is and he took the beer away as The Young Bucks. Page pulled out a pitcher of beer that happened to be there and the fans cheered that.
Analysis: The story there is that Page's behavior has been odd, Page might be an alcoholic and that also makes him popular with the fans.
The announcers gave us a rundown of what's coming up over the next month. Next week on Dynamite (Feb. 12) in Austin, Texas:
AEW Women's Title: Riho (c) vs. Nyla Rose
Jon Moxley vs. Santana
AEW World Tag Team Titles: Kenny Omega and Adam Page (c) vs. SCU (Frankie Kazarian and Scorpio Sky)
In two weeks on Dynamite (Feb. 19) in Atlanta, Georgia:
Tag Team Battle Royal for a title match at Revolution on February 29.
Steel Cage Match: Cody vs. Wardlow
In three weeks on Dynamite (Feb. 26) in Kansas City, Missouri:
30-Minute Ironman Match: Pac vs. Kenny Omega
There was a promo from Dustin Rhodes earlier in the day saying that his brother Cody is tougher than MJF thinks. Dustin said he knows Cody can do this and the whole world is behind him.
10 Lashes to Cody by MJF
Maxwell Jacob Friedman aka MJF made his entrance in a suit along with the usual scarf and he had Wardlow with him. It was made clear by Excalibur that Cody must do this and face Wardlow in the Steel Cage match in order to get the MJF vs. Cody match at Revolution on February 29.
Cody made his entrance in a suit as pyro went off and the fans gave him a good ovation. Cody is one of the top singles babyface wrestlers in the company, which you can tell by that reaction. It's impressive every week.
(Commercial – Cody slowly made his way into the ring as the fans were shown clapping for him. There was a lot of staring between Cody and MJF. Cody took off his suit jacket, he took off his vest and his tie.)
Cody removed his shirt, so he was shirtless in the ring as MJF was given a microphone. MJF said that the belt that he was wearing was far too nice to touch Cody, so he wanted Cody's belt now. Cody took off his belt and gave it to MJF. The referee Bryce Remsburg was in the ring to count the ten lashes. There was also a stipulation that Cody is not allowed to touch MJF if he wants to get the match at Revolution.
MJF used the belt for the #1 lash of this attack on the right shoulder of Cody. Some heel wrestlers made their way onto the stage like The Bunny, The Blade, The Bunny, Kip Sabian with Penelope Ford and Sammy Guevara. MJF whipped Cody in the back again (that's #2) and Cody stared at him. The #3 lash from MJF also went to the right shoulder and you could see a mark on Cody's back. Arn Anderson went down to the ringside area to support Cody and Anderson told him he can do it. MJF took off his coat and he was in a tank top while telling Arn that he can't help Cody. MJF hit Cody in the back again with the #4 whip to the back. The fans booed loudly. MJF hit Cody in the back with the #5 lash and he told Cody to quit. Dustin Rhodes went into the ring with half of his face painted. Dustin said he wanted to take the rest of the lashes, MJF told him that's not how it works and he told him to get out of the ring and watch along with everybody else. Dustin checked on his brother Cody, who looked sad about the whole thing.
There were five more lashes left, so MJF did #6 and #7 consecutively to knock Cody off his back and put him on the mat. The Young Bucks duo of Matt and Nick Jackson were next to check on Cody as they walked out to the ring. Cody rolled out of the ring as all his allies talked to him. Cody had red marks all over his back from the lashes. Cody turned to MJF, turned around and extended his arms as MJF hit Cody with the #8 lash to the back. MJF told him to stay down and called him a bitch as well. The fans chanted "Cody" so Cody got back to his feet to walk around. Cody gave MJF the middle finger salute. Wardlow said he wanted a shot, so MJF told the referee he is giving Wardlow one of his lashes. Wardlow did a full wind up leading to hard lash to the back, so that's the #9 lash of the ten that are needed to finish this. Cody tried to get back to his feet, but then he collapsed to the mat. MJF said I guess that means he's not getting the match. Cody was by the ropes leading to his wife Brandi Rhodes walking down to the ring to support her husband. Brandi told him that he can do this and said it was just one more as Cody kissed his wife's hand. The fans clapped their hands to support Cody. When Cody got back up, MJF hit him with lash #10 across the chest to knock Cody down again.
The lashing was over as Dustin, The Young Bucks, Arn and Brandi all checked on Cody in the ring. Cody could barely stand, but then when he got up, MJF hit a running kick to the groin to the knock Cody down. That drew big heat there.
MJF and Wardlow left through the crowd, MJF and Wardlow walked up the steps to the back of the arena. A wrestler or somebody got near them and that guy was beaten up. Cody stood up in the ring as he stared at MJF in the crowd. That was the end of the show.
Analysis: I thought this was executed perfectly because it got MJF massive heel heat for making Cody suffered through this while it will only add to the crowd support for Cody. We got to see a man get whipped ten times, so from a story perspective, how can you not root for Cody to get revenge when he will finally be able to get his hands on MJF at Revolution (as long as Cody faces Wardlow in the cage in two weeks). This has been built up slowly, the characters are in well-defined roles and they are doing a wonderful job of making the fans care about this. I think the cheap low blow by MJF was a bit unnecessary I guess you can say, but it also gives him more heat for the cheap shot. I would have just done a running punch to the face or something like that. I get that the low blow is cheaper, though.
Three Stars of the Show
Cody
Pentagon/Fenix
Jon Moxley
The Scoreboard
This week: 8 (out of 10)
Last week: 7.5
2020 Average: 7.21
Last 5 Weeks: 7.5, 6.25, 7.75, 7, 6.75
Final Thoughts
This week's Dynamite gets an 8 out of 10.
This was a great episode. They did a better job of advancing storylines and there was a lot of drama in that main event MJF/Cody segment. You don't see that kind of dramatic ending to a pro wrestling show that often anymore, so kudos to everybody involved for making it work. I think Cody really stood in that with the way he sold the attack from the lashes and it's going to make him an even more popular babyface wrestler.
I thought the match quality was pretty good for most of the show. The women's match didn't do much for me, but at least Baker is developing more as a character. I'm glad that Lucha Brothers won a big match since they have lost way too much. Most of the matches had finishes that made sense too. If there was another match or two around the four star level like the 8-man tag team match then it might have got a 9 out of 10, but the 8 out of 10 that I gave it is the highest rating I have given an AEW episode this year.
Next week on AEW Dynamite:
AEW World Tag Team Titles: Kenny Omega and Adam Page (c) vs. SCU (Frankie Kazarian and Scorpio Sky)
Jon Moxley vs. Santana
AEW Women's Title: Riho (c) vs. Nyla Rose
The next AEW PPV is called AEW Revolution on Saturday, February 29 in Chicago. Here's what we know so far.
AEW World Championship: Chris Jericho (c) vs. Jon Moxley
That's all for now. Cody vs. MJF is likely, but it's not official yet.
—
You can contact me using any of the methods below. Go NBA Champion Toronto Raptors and Toronto Maple Leafs.
Thanks for reading.
John Canton
Email: mrjohncanton@gmail.com
Twitter: @johnreport
Personal Facebook and TJRWrestling on Facebook